The project initiates the renewal of the neighborhood and is part of a residential urban context with a lot of trees.The environment is marked by the presence of school facilities with a 1930s reminiscent architecture. The borough overlooks the rest of the city and keeps traces of past market gardening activity.
The operation brings together functionally independent programs. Social housing, accession housing, participatory housing, equipment, a shop, an alley, a common garden, private gardens, parking. They remain linked by their coherent architectural aspect and their integration into the site. The urban facades are cladded with aluminum, wood is used for the heart of the block and the loggias. The two materials are mixed for the small-scale housing in the heart of the block. The base accompanies the path of pedestrians and houses urban equipment and shops, it defines a new point of attraction.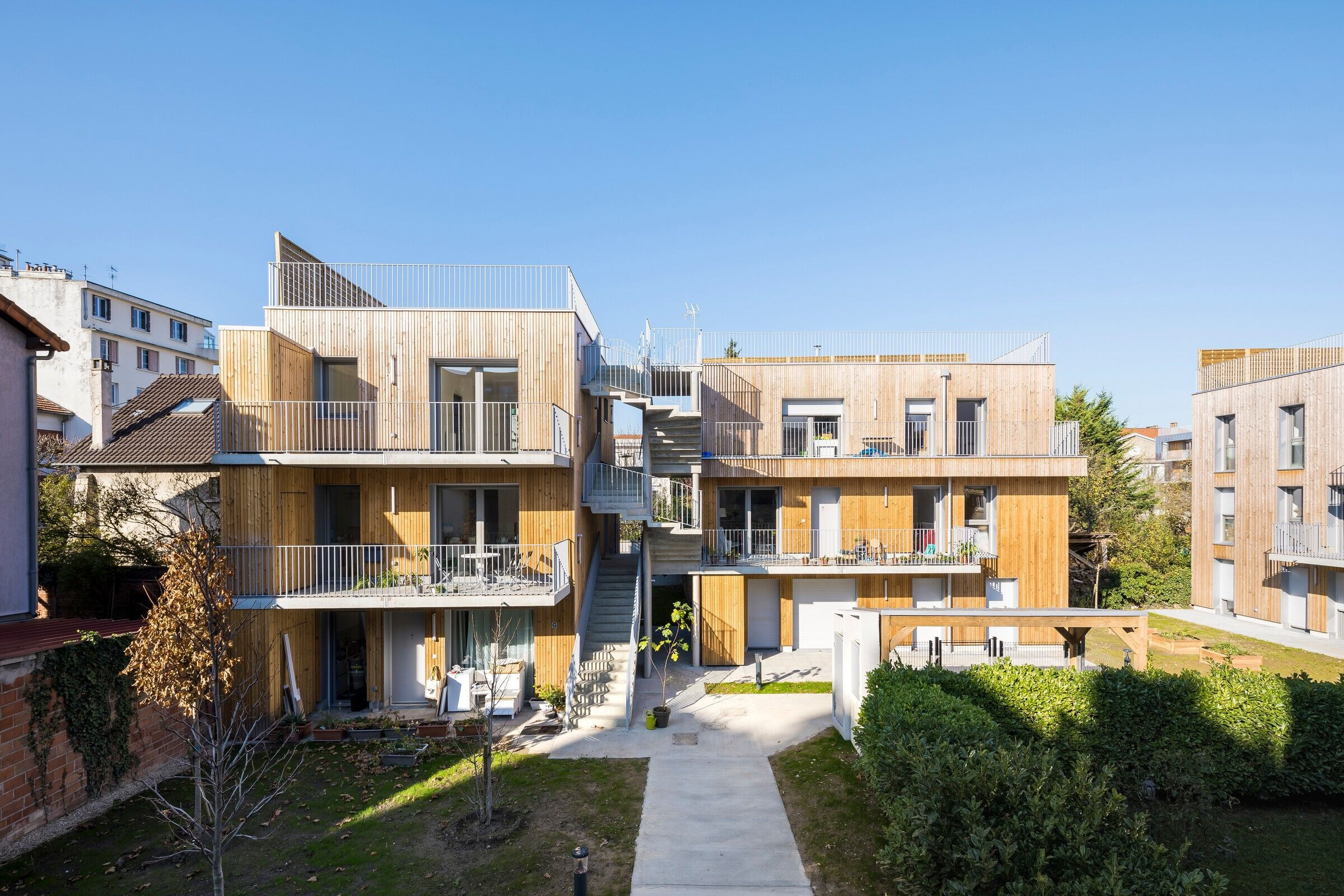 Two large openings are made in the form of pergolas. The plant is expressed on the street side, in resonance with the planned landscaping. With the public garden, which evokes orchards, visual openings are created from the heart of the block to the Michelet street. It protects neighborhood houses. The tree-like motif on the facade evokes the lines of leaves and branches. The sloping roofs and the vertical layout marked by a herringbone pattern, simple, contemporary and domestic, homogenize the project. The loggias clad in wood and the large pergolas announce the heart of the project and evoke the garden. Street angles feature terraces that provide visual clearance and lower buildings one level.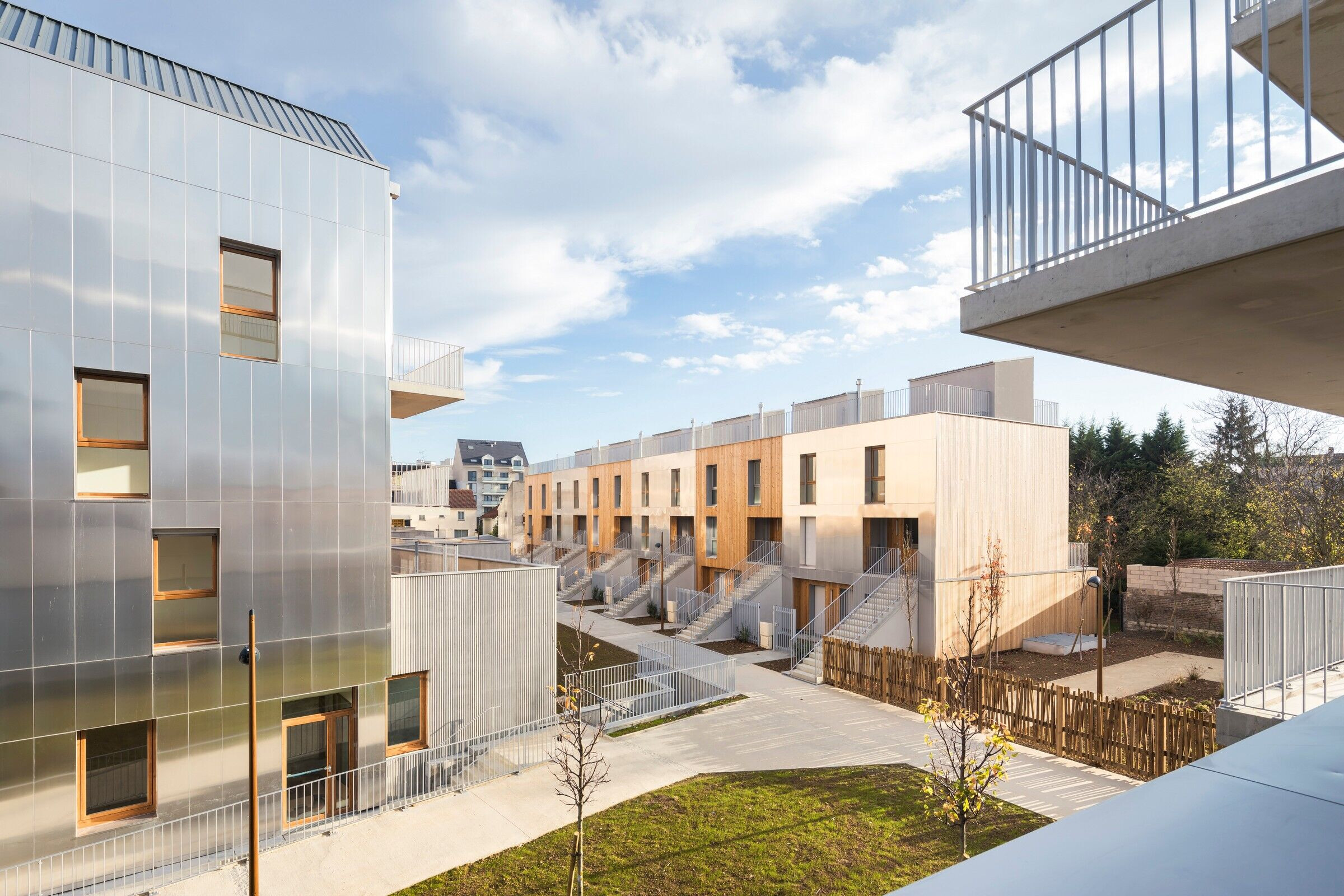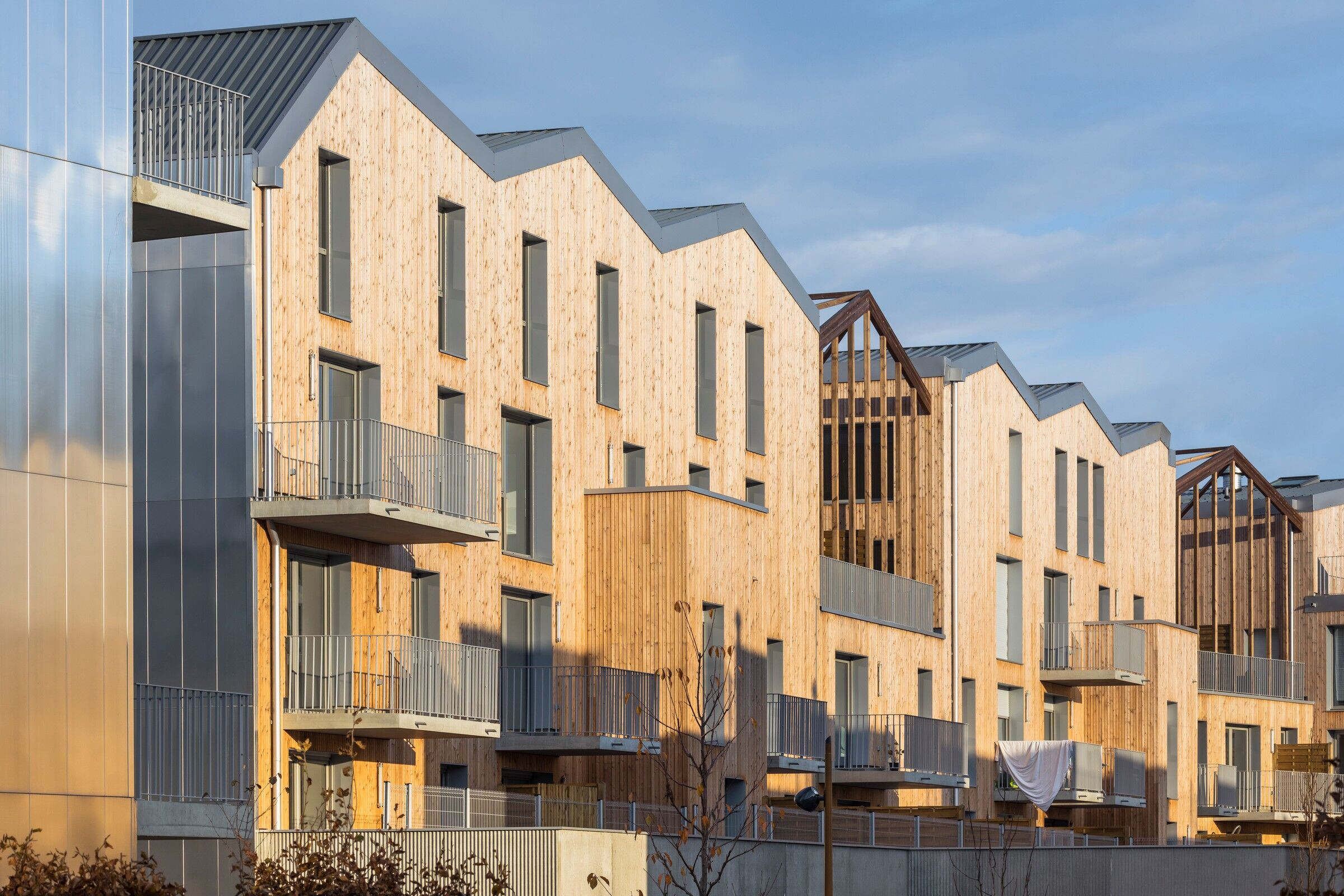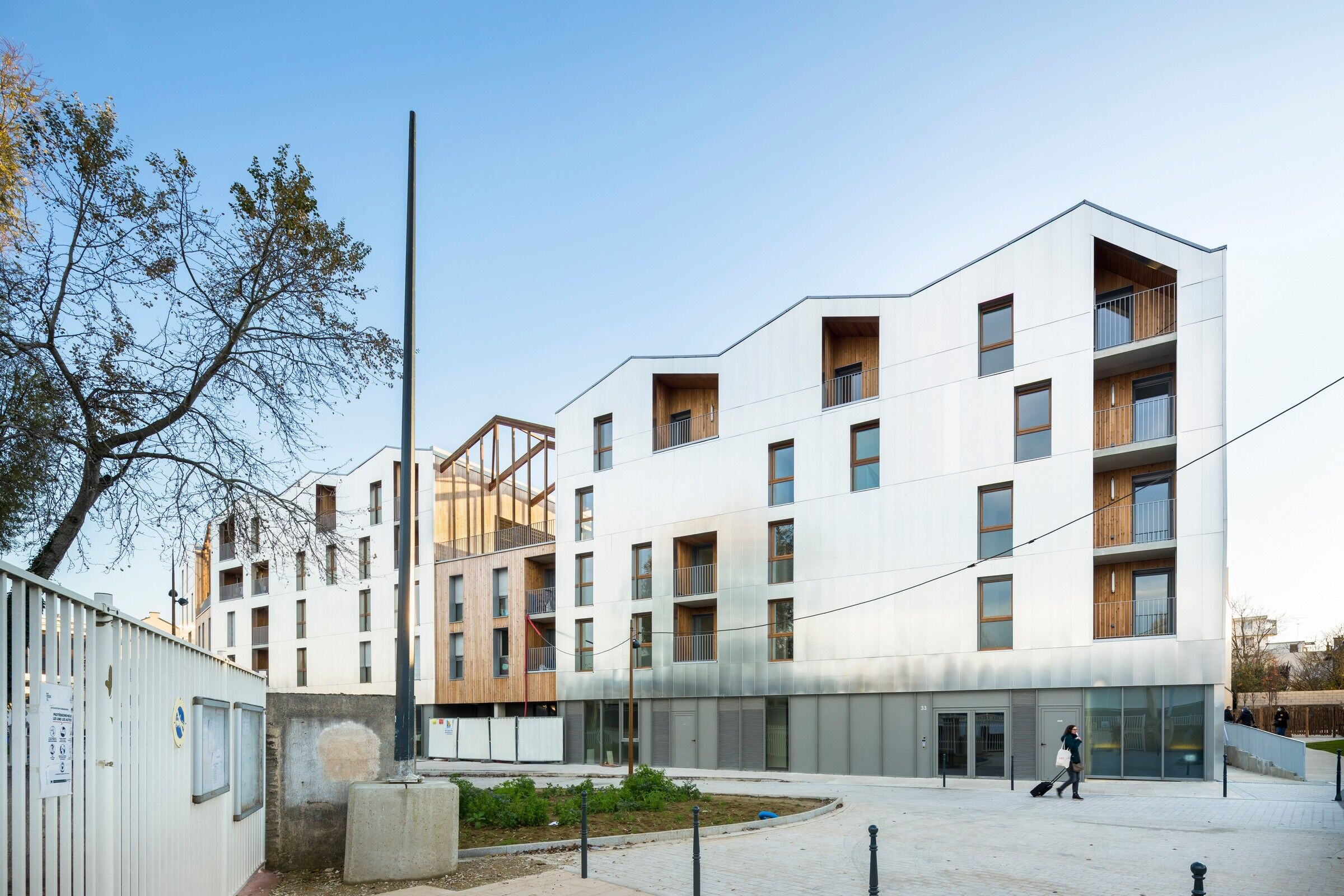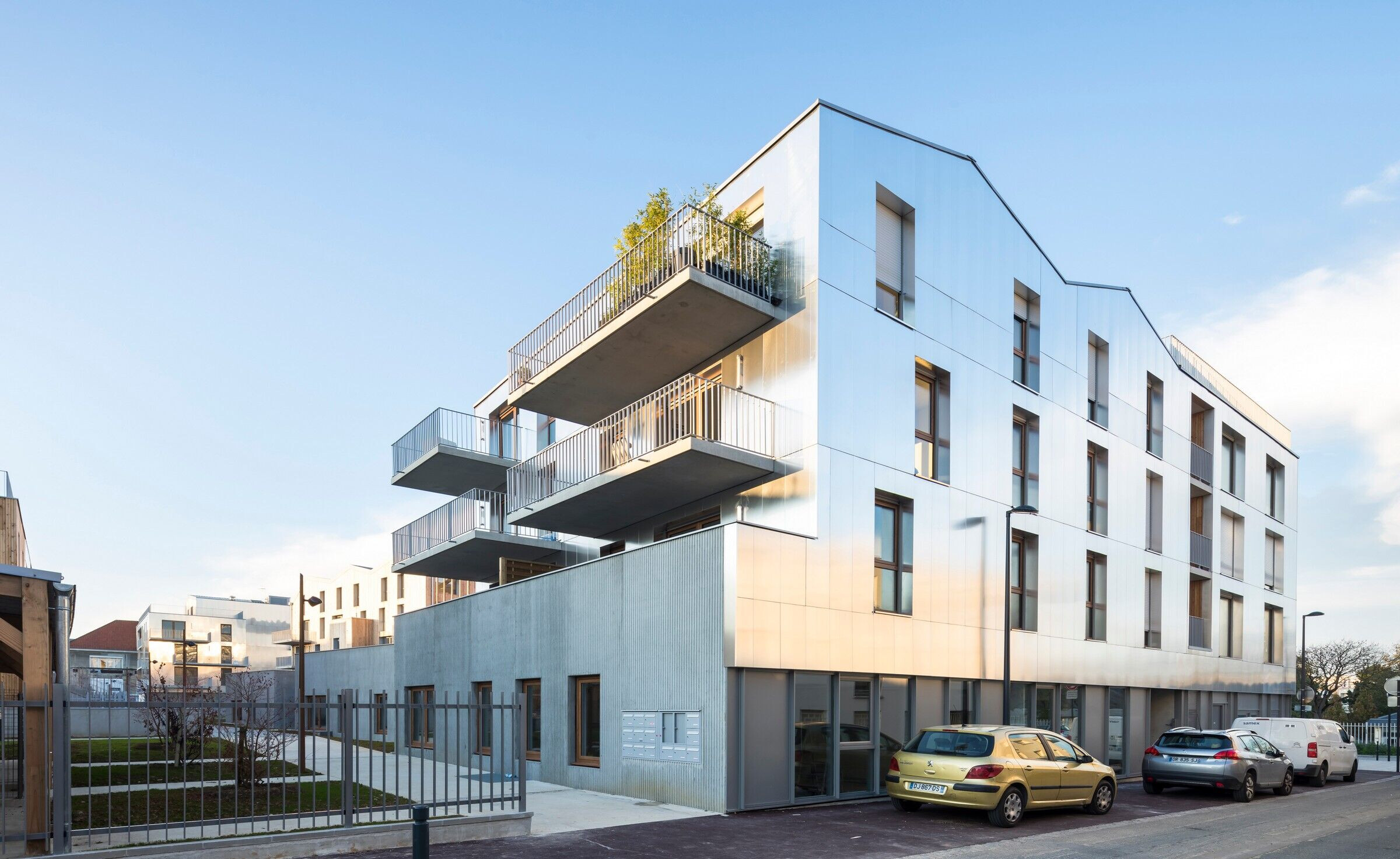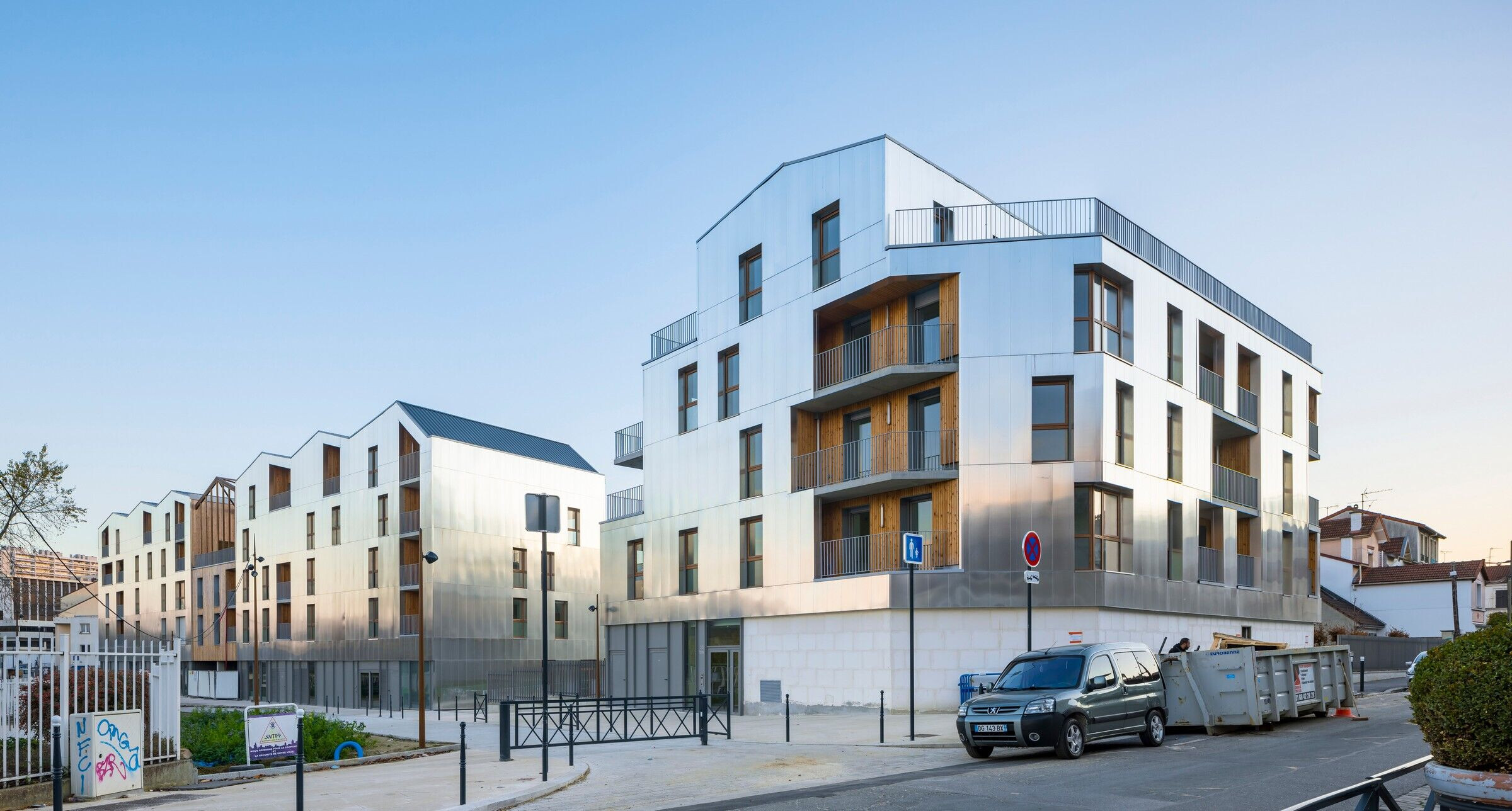 Material Used :
1. Concret formliners, Reckli
2. Elevator, Kone
3. Glazed stoneware tiles, Saloni
4. Stoneware tiles, Desvres
4. Flooring, Gerflor