The task was to design the layout and interior of the apartment in a functionalist villa (author Ernst Wiesner, 1930) called Haas Villa. The building modifications solve the maximum use of space with regard to the investor's requirements, by removing non-load-bearing partitions and inserting a wooden box with hygienic facilities in the middle of the layout.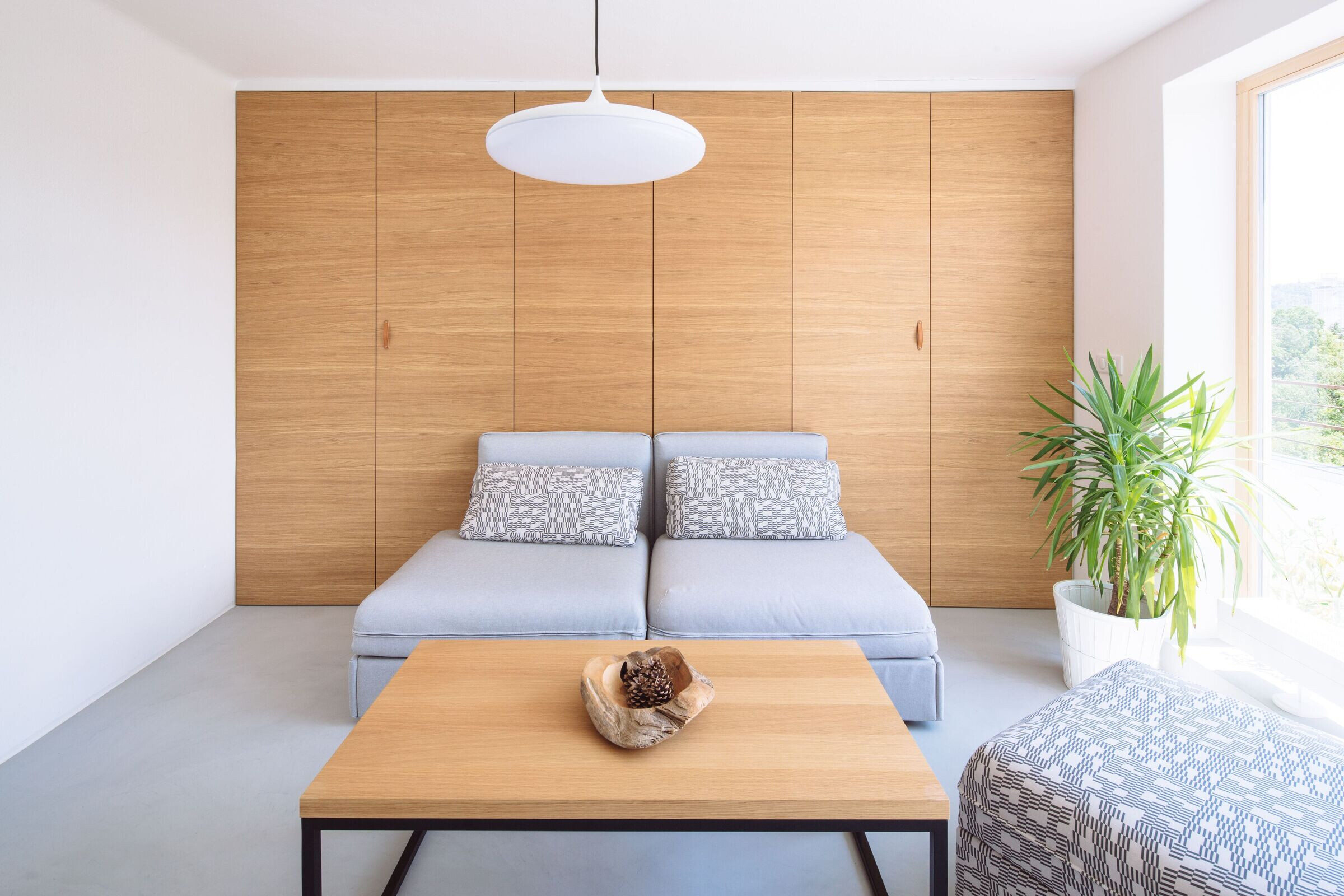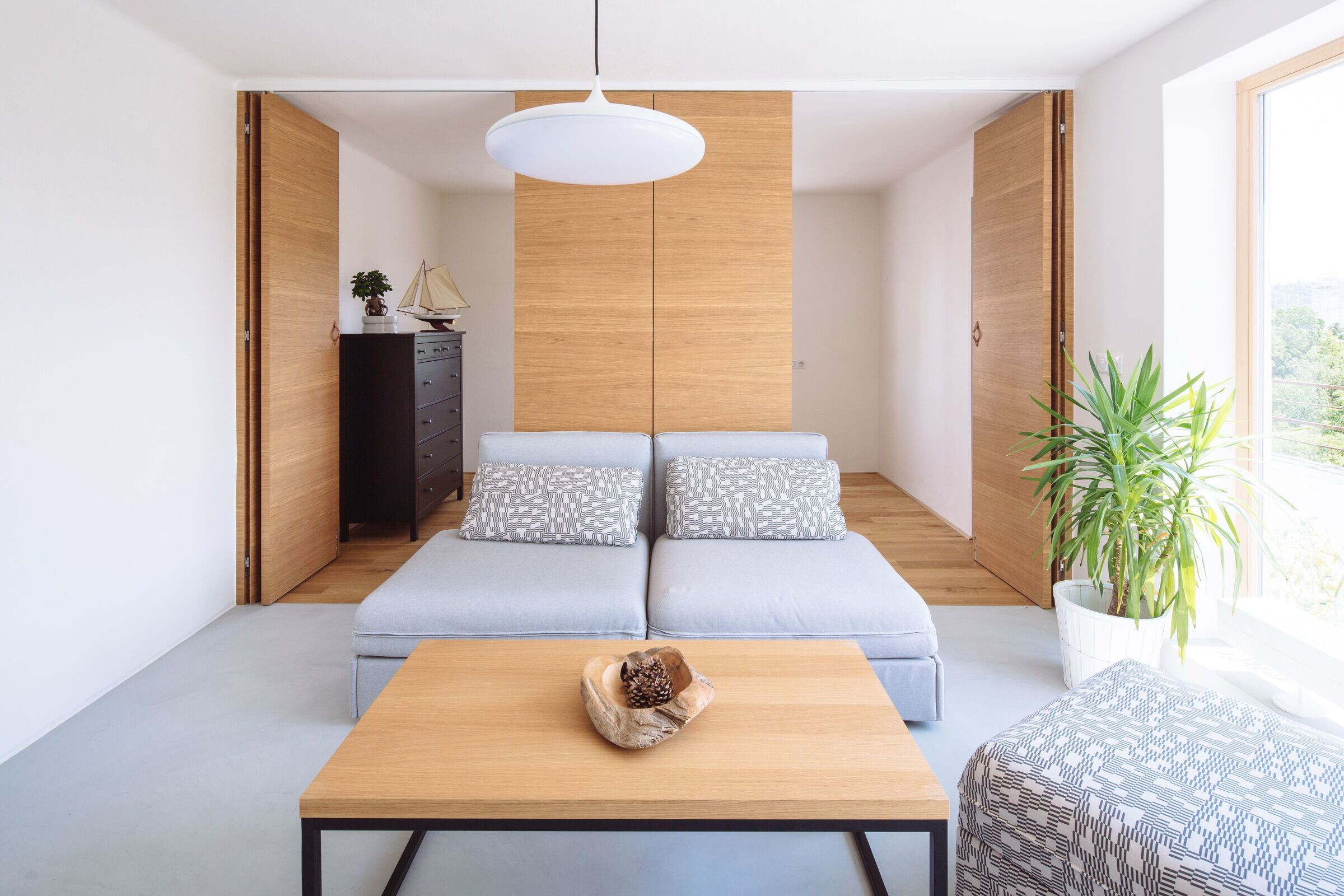 more airy and illuminated space is created. The central motif in the apartment is a system of wooden tiles with partial perforation. It allows for subtle to mystical lighting of the interior without compromising the feeling of privacy. The concept works with a variable layout in many places.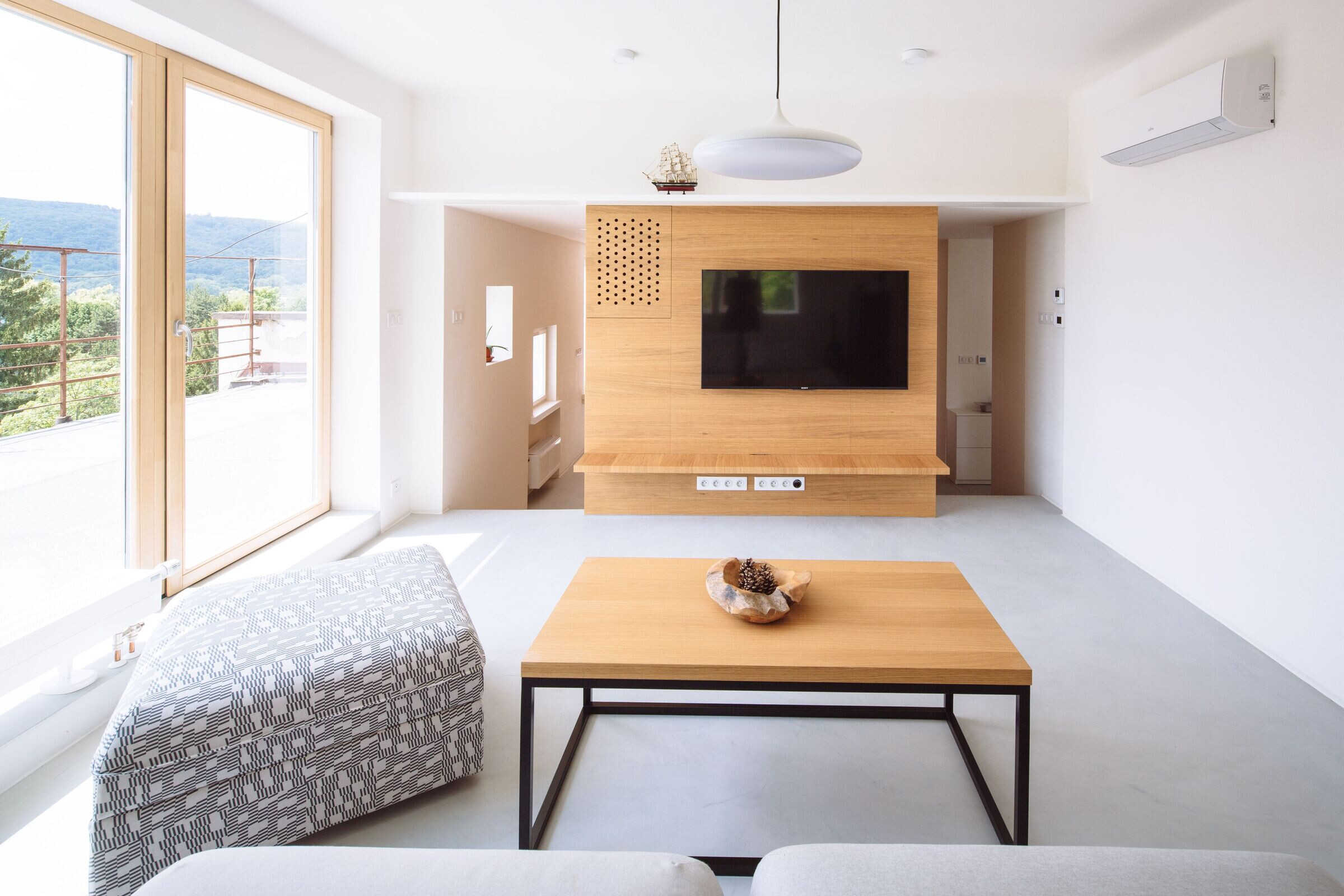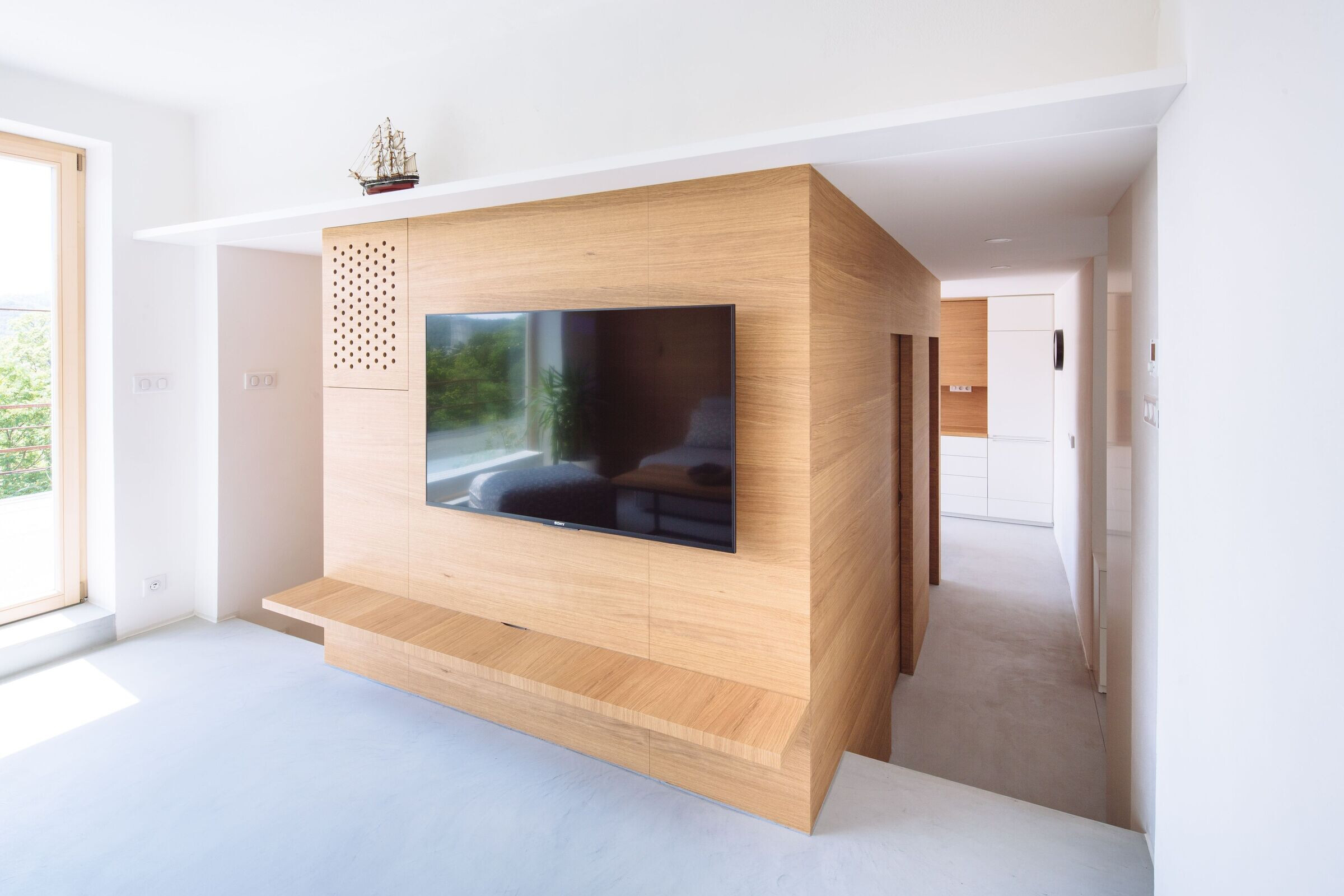 Especially in the east wing, where the room can be divided into a bedroom and a living room with a wooden folding wall. Furthermore, in the south corridor between the kitchen and the living room, a room for housework can be created by opening the perforated bathroom door. In the next stage, the new functional units will also be implemented on the terrace, served by a sun spa, greenery, a sitting area with a barbecue and a children's corner.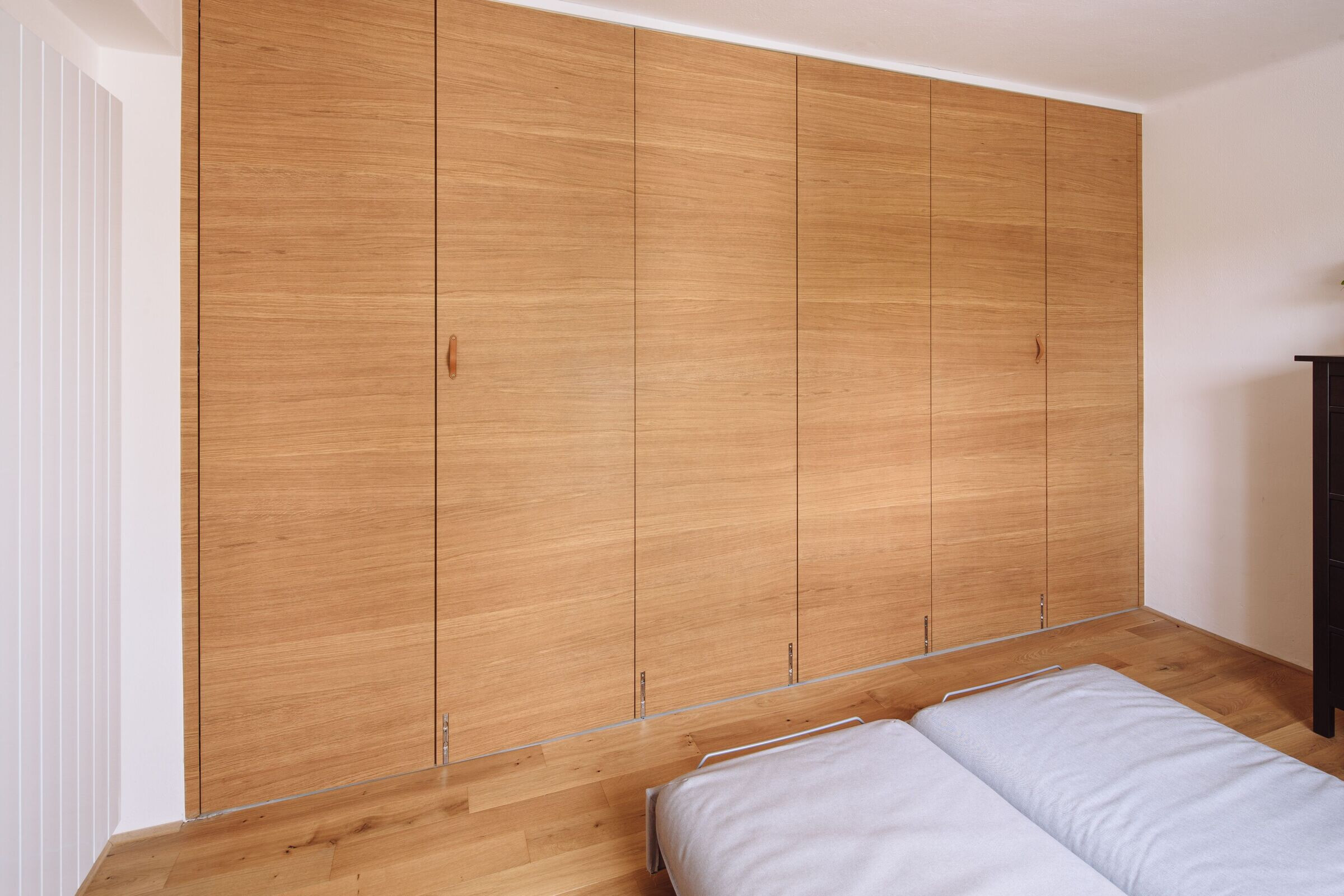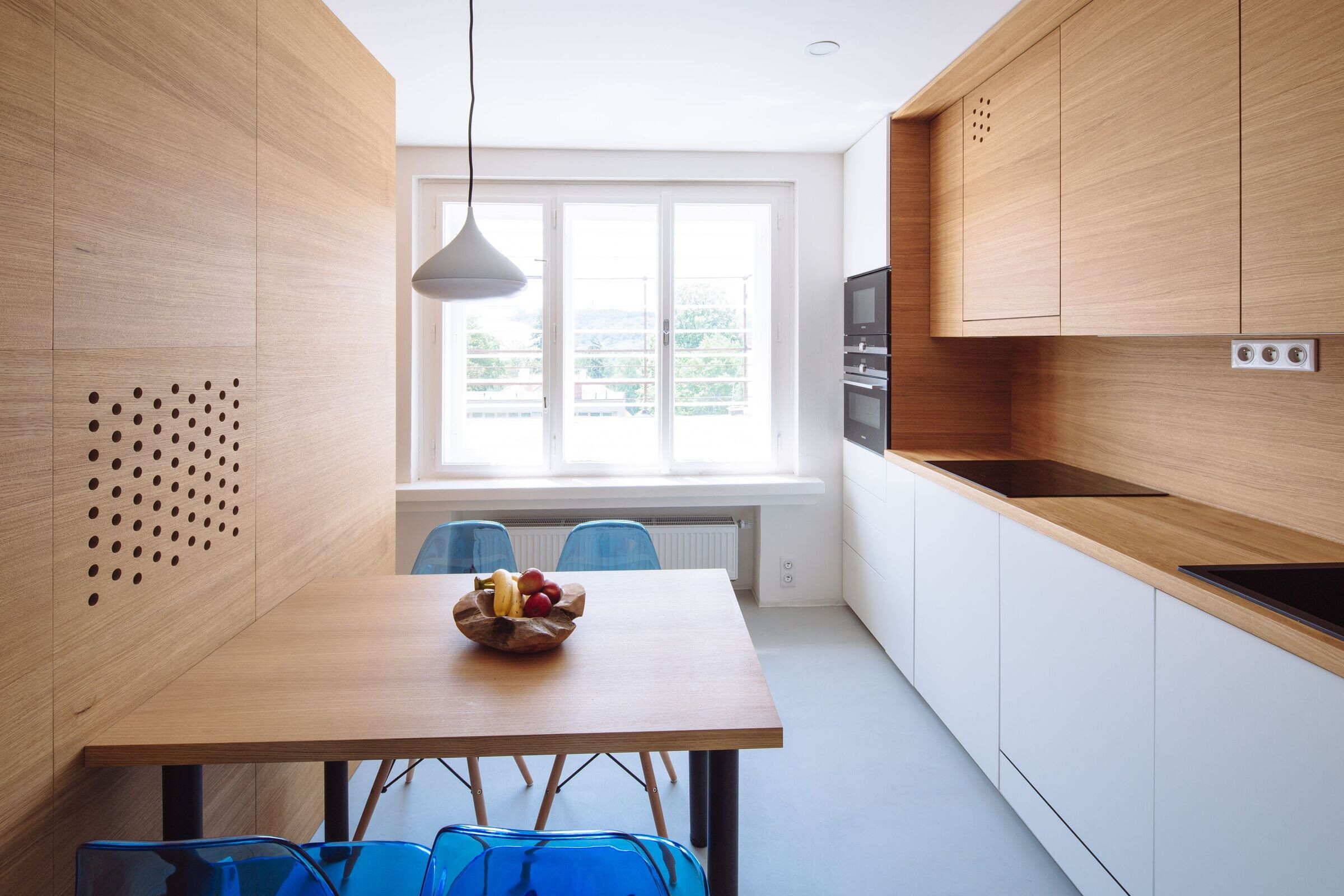 In the next phase, the mass of the extension will be exteriorly highlighted by climbing plants, which will change their appearance over time. They will underline the historical transformation of the house with a layering of partial interventions. The common idea was to design a "house with a garden on the roof".