"Tribute to functionalism, elegance, wit and contemporary Czech design. The interior design of the villa from 1933 creates contemporary living for a family of eight with a reference to the 1930s. "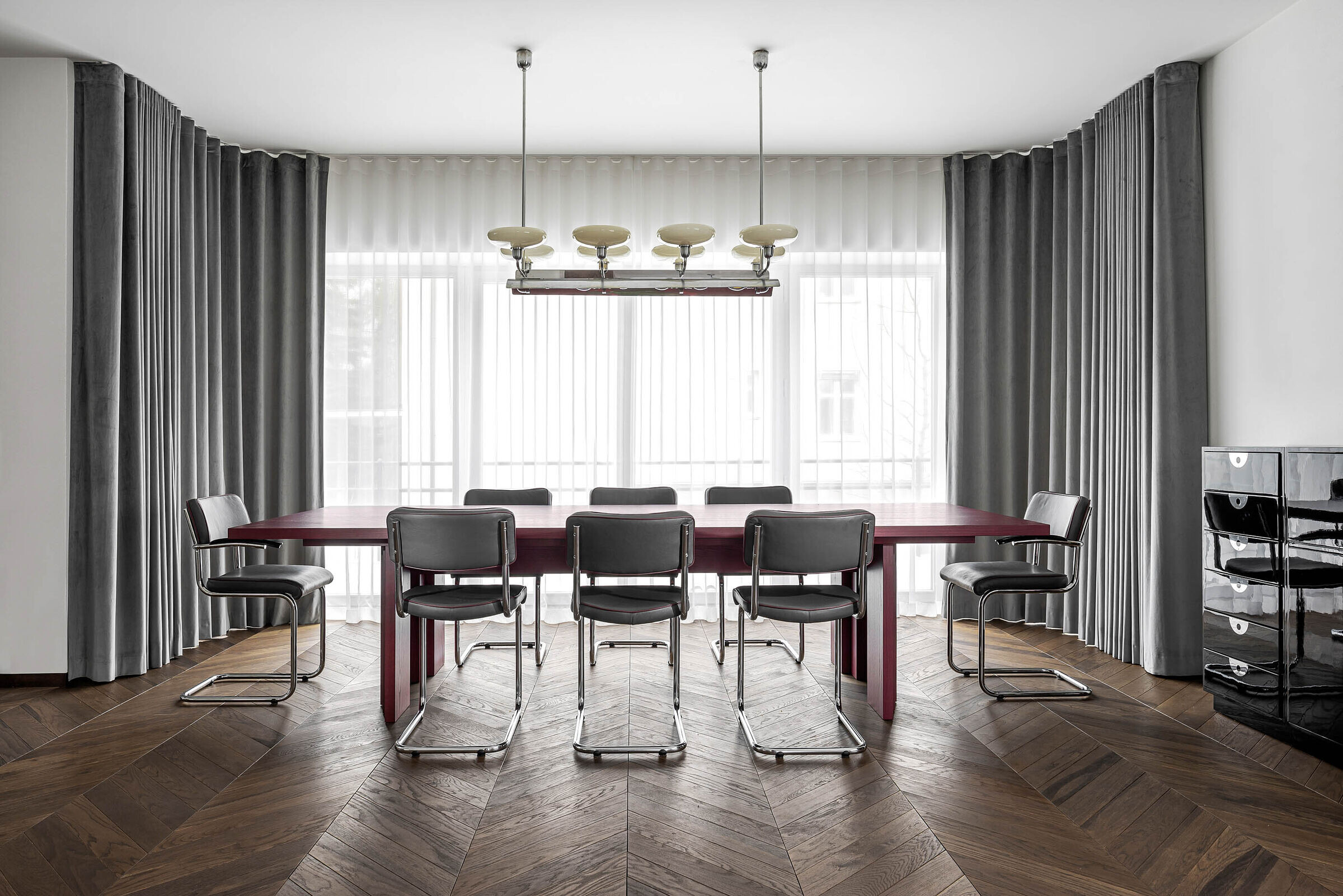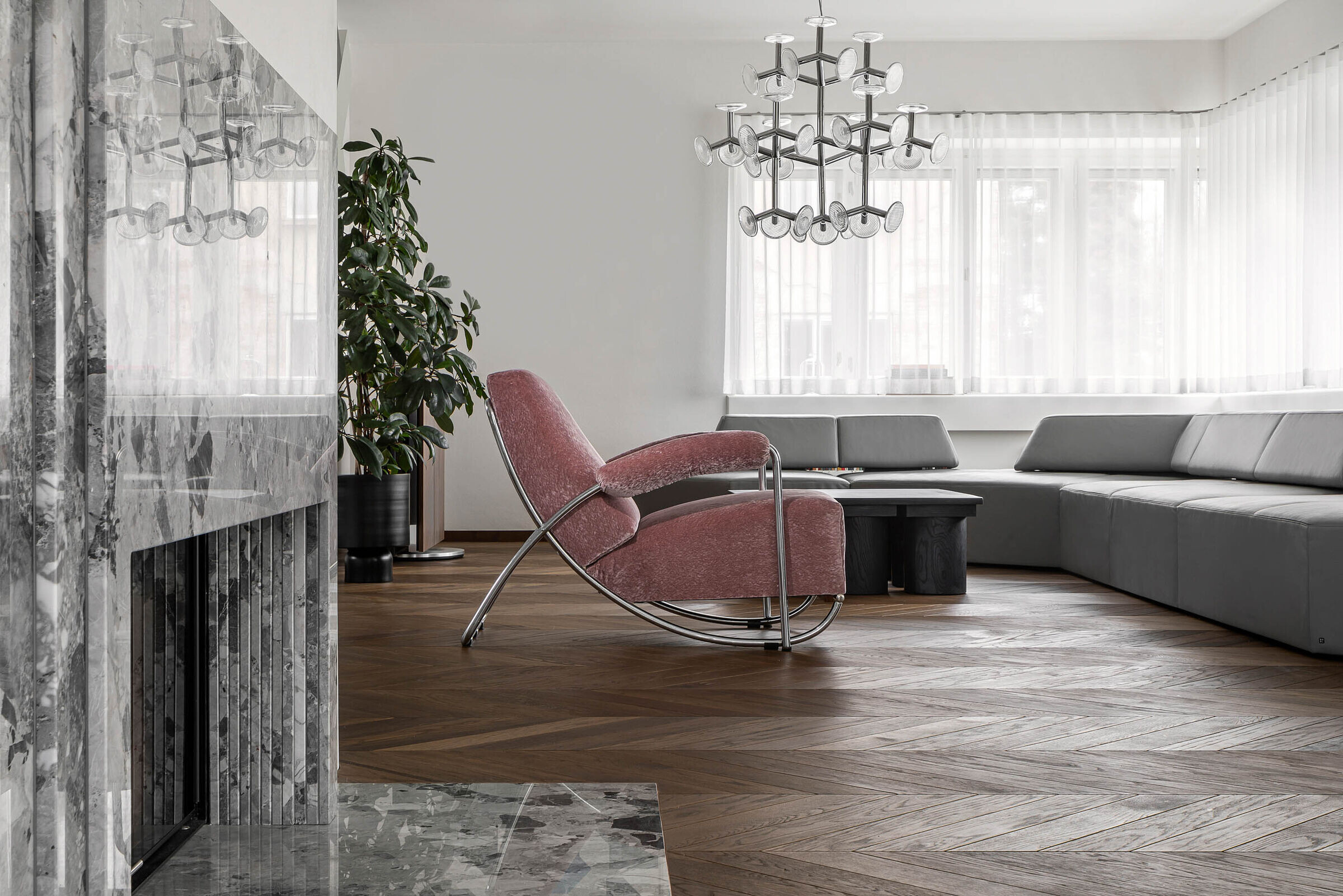 Villa is located not far from the center of Olomouc and according to the records of the historian Professor Pavel Zatloukal, the author is important czech architect and urban planner Bohuslav Fuchs. In the 1990s, the villa underwent a transformation that did not have much respect for its original appearance and completely destroyed the functionalist identity of the house.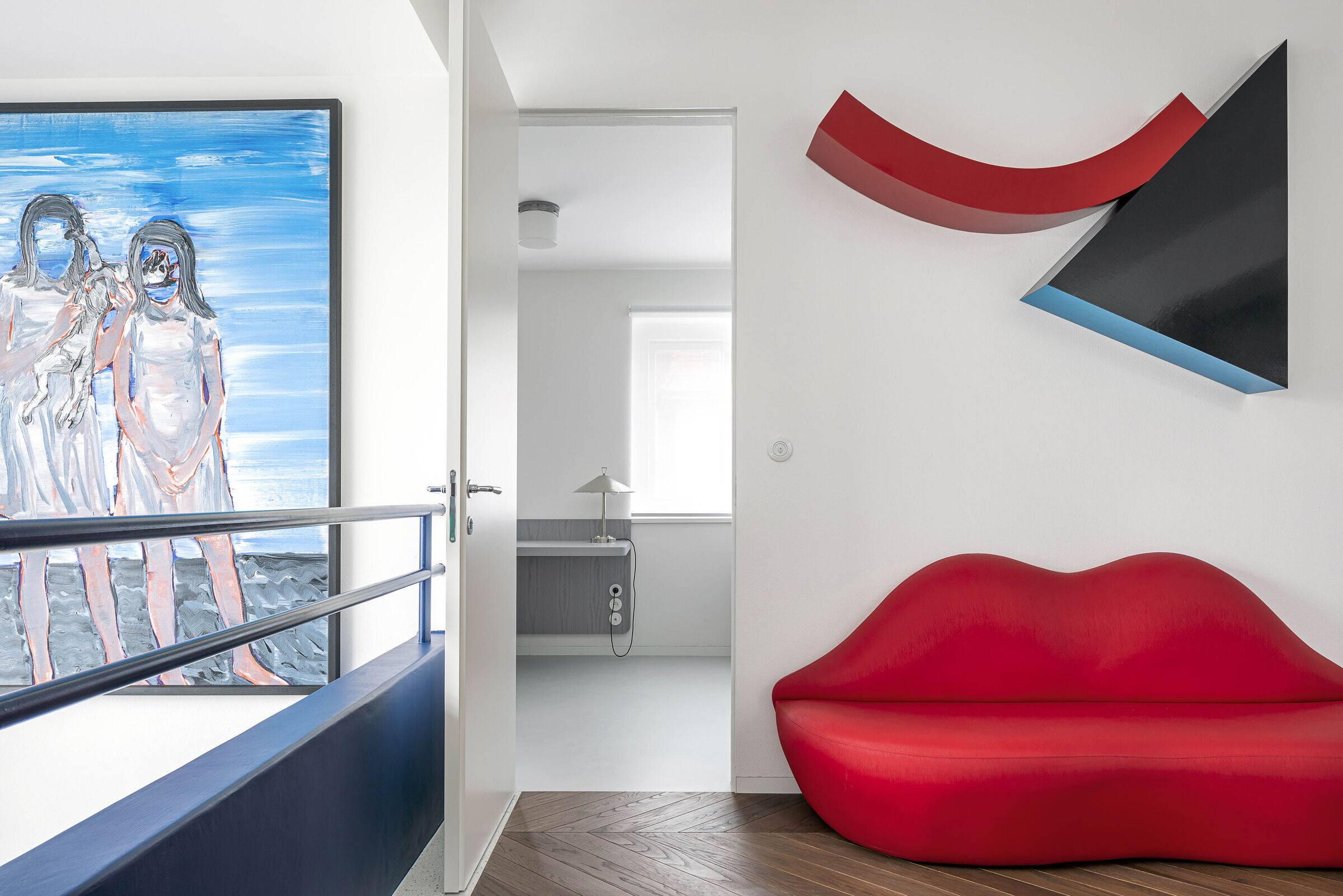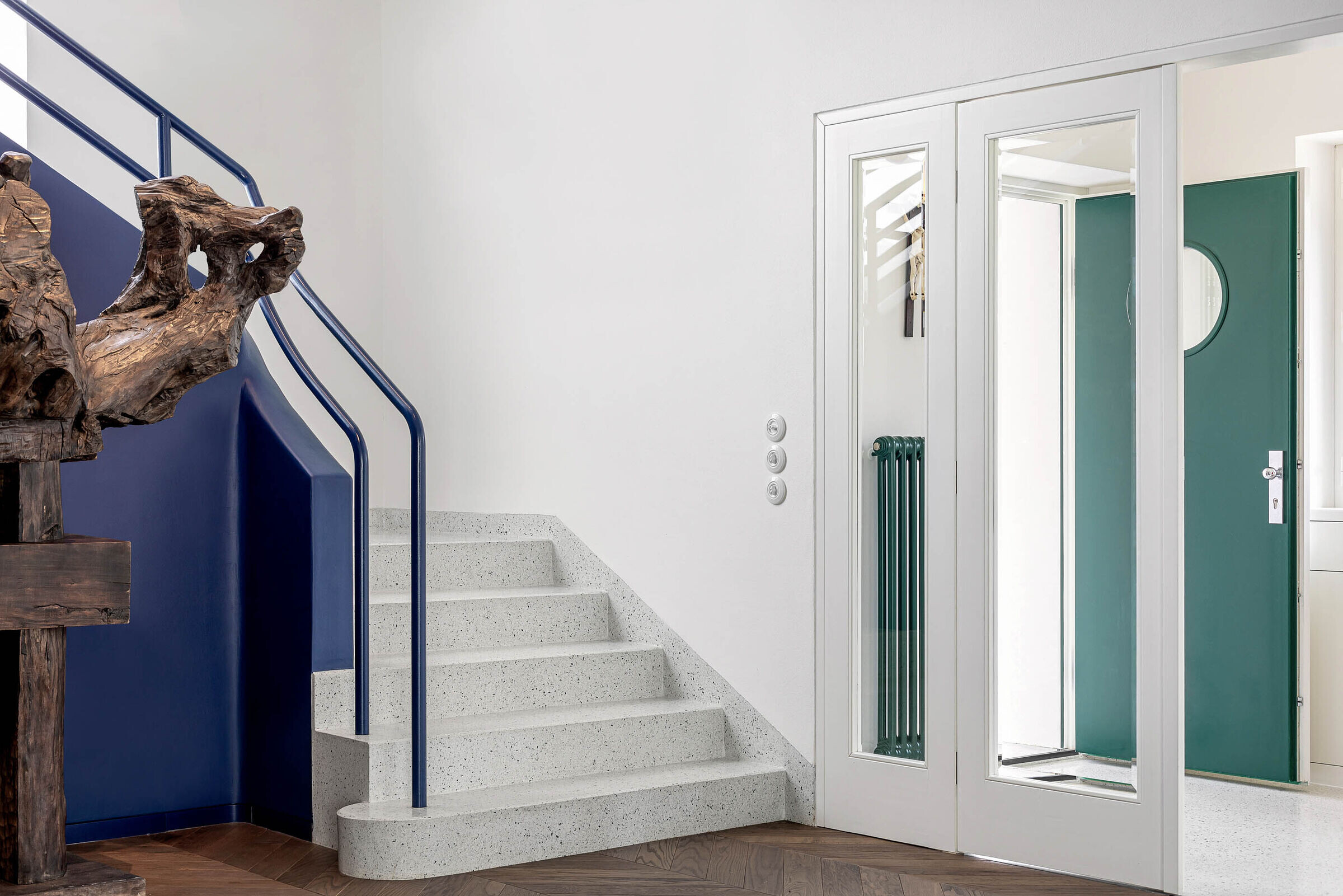 One of the main motives of the reconstruction for the current owner Mgr. René Mohyla was to restore the original spirit of the villa, and so it happened that when we started our joint work on the interior and I first came to the construction site in November 2019, only the ground floor of the villa remained and the house was built brick by brick back.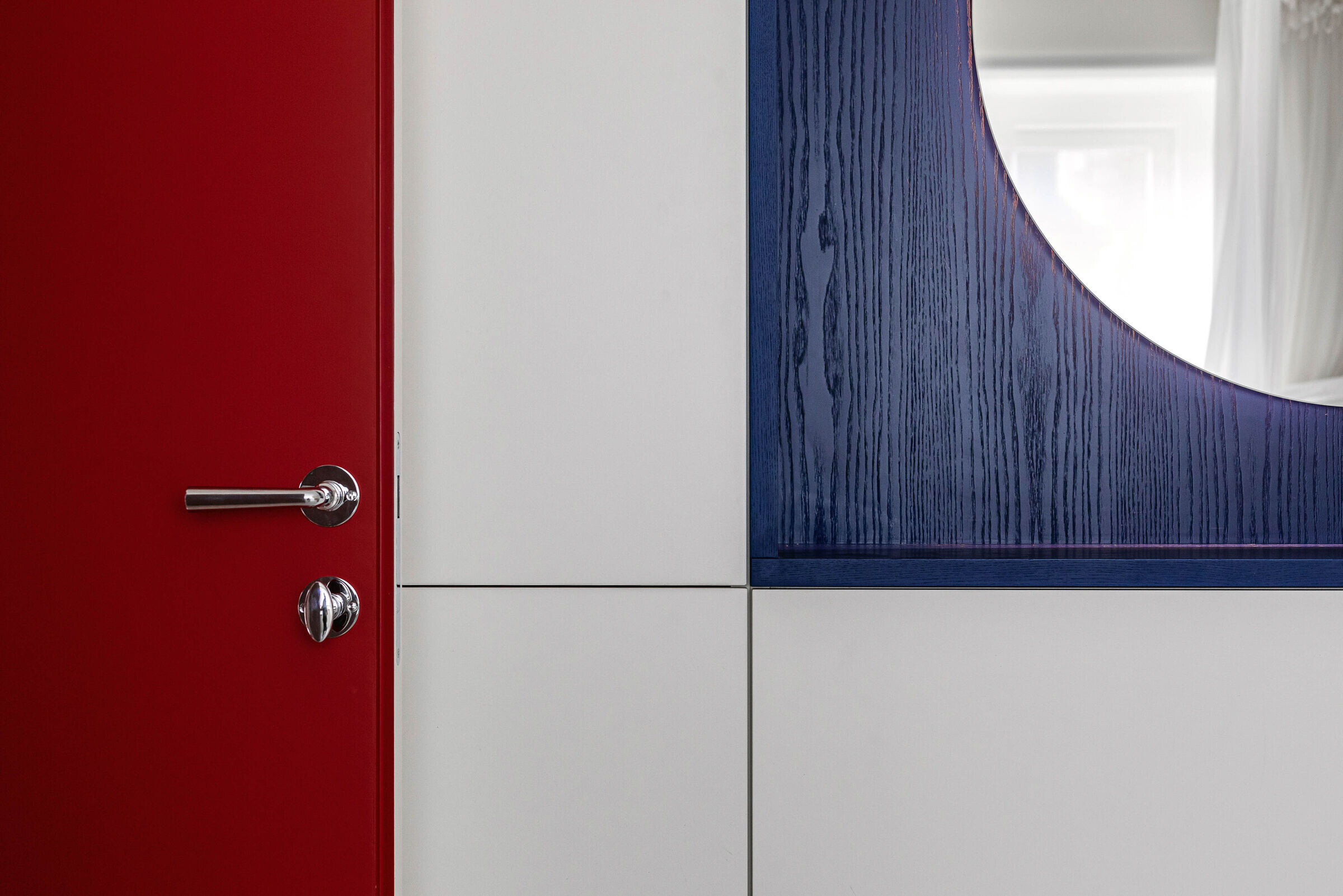 I approached interior design with respect to the functionalism and applied art of the 1930s. After all, designing the interior of Fuchs's villa evoked a sense of responsibility in me from the beginning. I placed the greatest emphasis on detail and atypical author's production. I was looking for connections between my work and functionalism. I implemented elements of minimalism in the villa and then deliberately disturbed their harmonies, experimented and created various surprises or wits. As was the case in functionalism, I was not afraid to use rich colors and distinctive stone structures, of which 8 types were used in the villa. They are with distinctive walnut and ash veneer and terrazzo, with 2 exceptions, the only patterns used in the house. When designing, I kept the true look of the materials and structures exposed.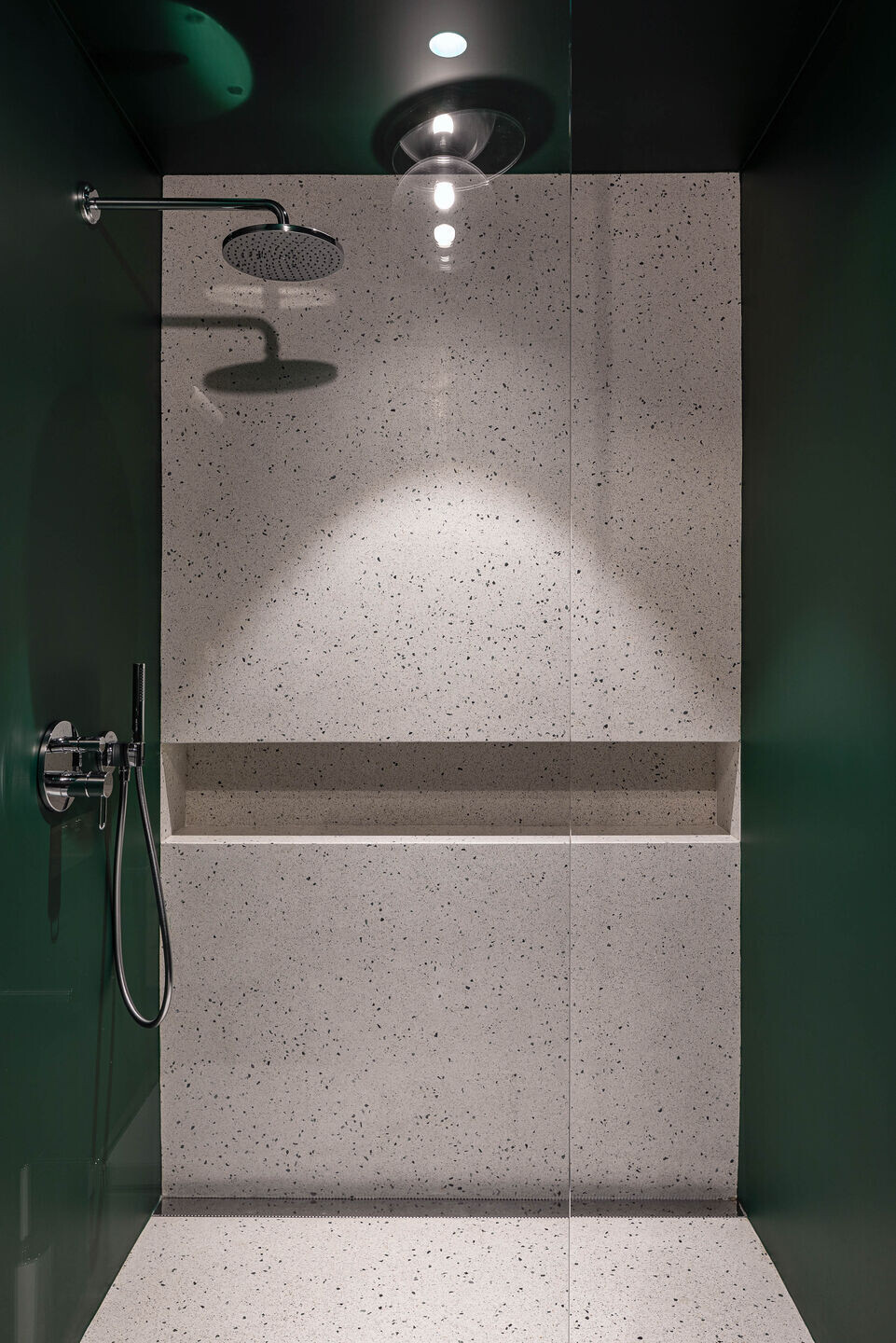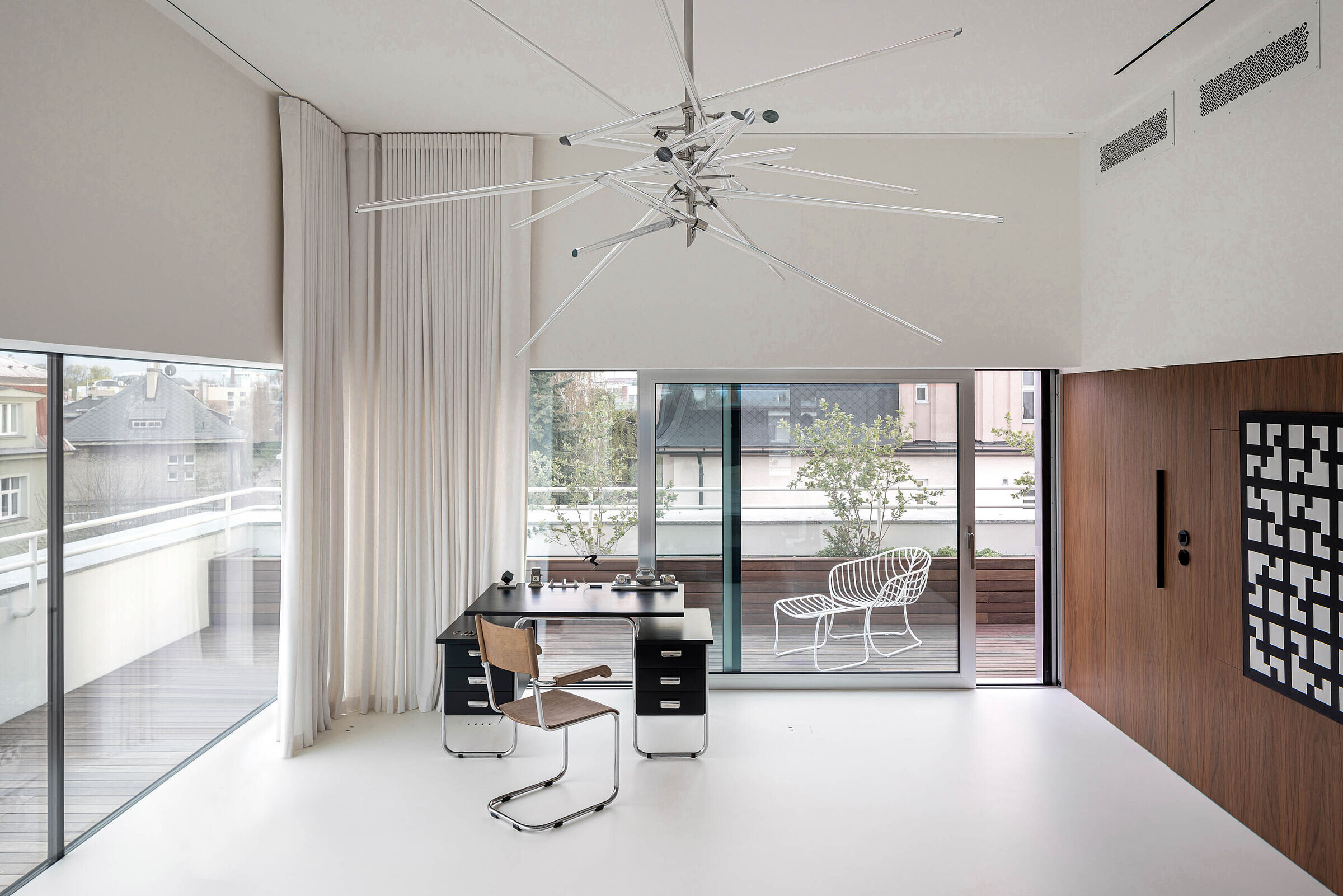 In the morphology of the designed furniture and other elements, I used my favorite rounding in order to soften the space. To create movement and rhythm, repetitive gradation of masses was used accompanied by simple lines. The idea of ​​gradation is also based on the motifs of folding nesting tables and can be seen, for example, in the design of the fireplace and the red dining table. The bending motif of the functionalist tube then runs through the whole house, for adults in chrome, for children in colors. Other designed interior elements also follow the art objects in the house. Abnormal amounts of atypical elements, refurbished furniture and lighting were provided mainly by local manufacturers.