nteriors in neutral tones demand bold details.
Why? To not end up being another ordinary space.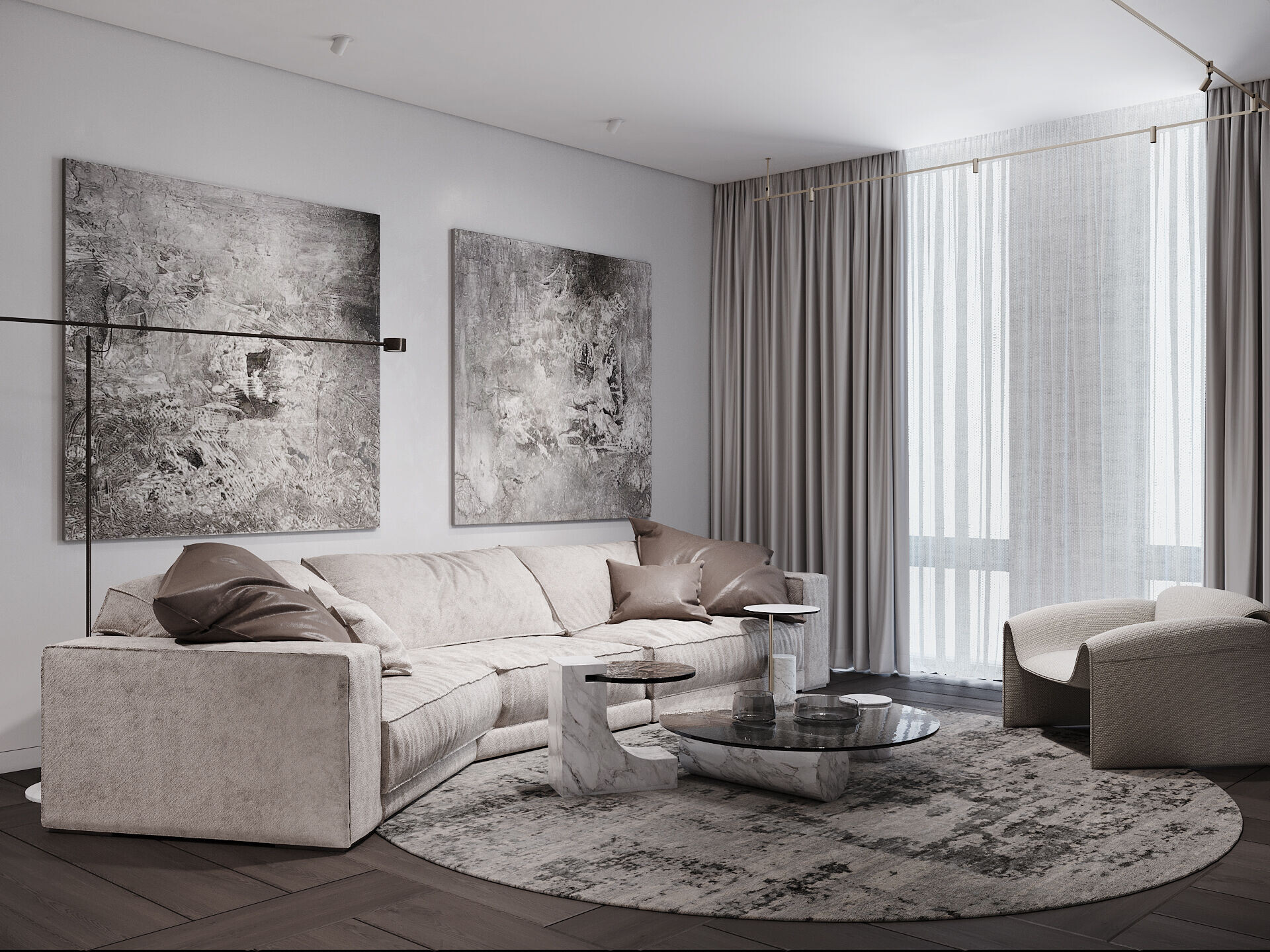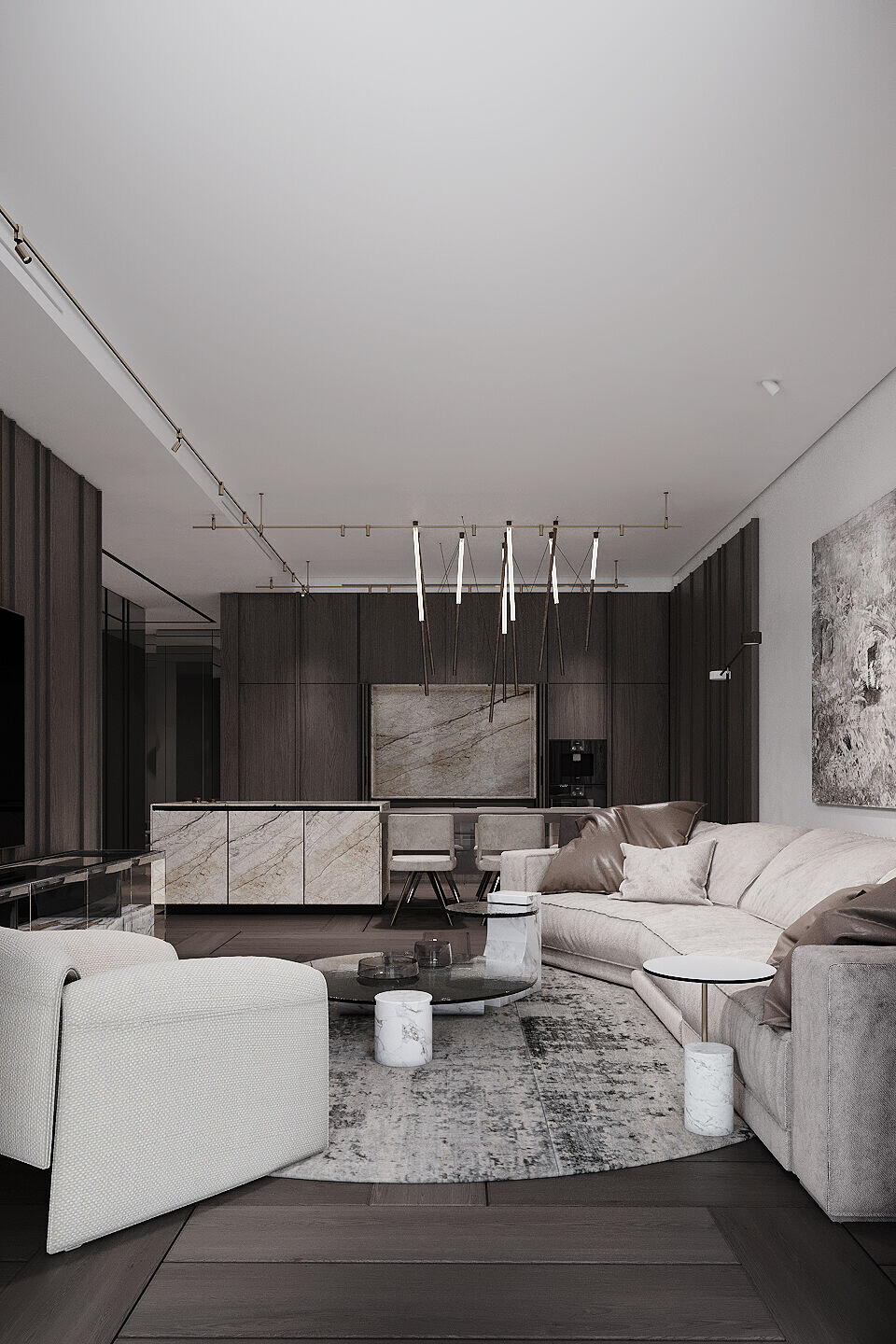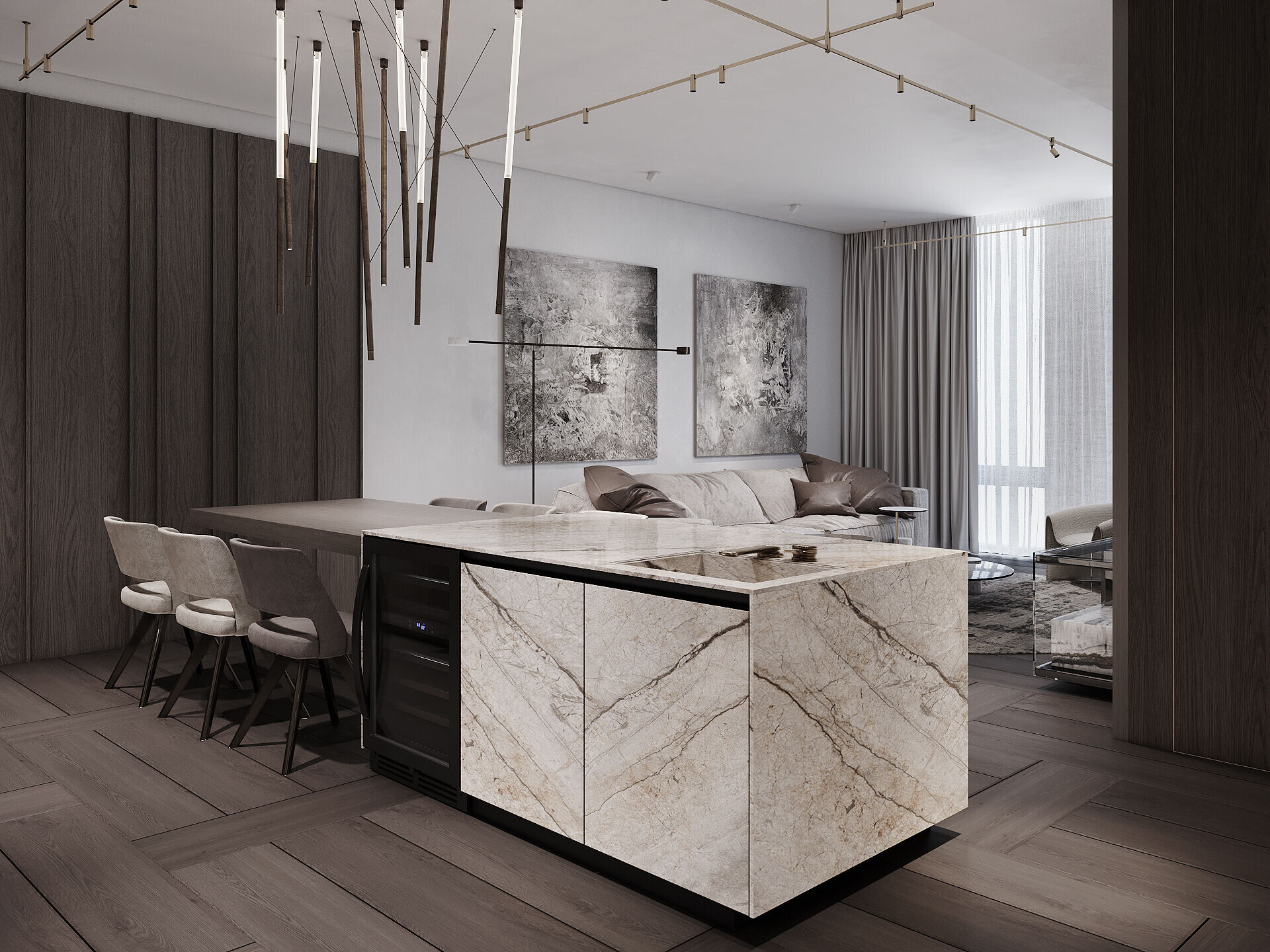 In this living room, the HENGE chandelier above the island is one of such accents. Its sharp, asymmetric form 'pinches' the harmony, created by the furniture around. And it's namely this invisible prick that gives the whole space an edgy touch.