A succinct project transforms a campus.
This new Pavilion and Commons Green —mandated merely to house a full-size basketball court—is now the iconic gym/culture/community center and park/garden centerpiece of this 18-acre religious/educational hilltop campus. It is melds with and transforms an existing building and landscape.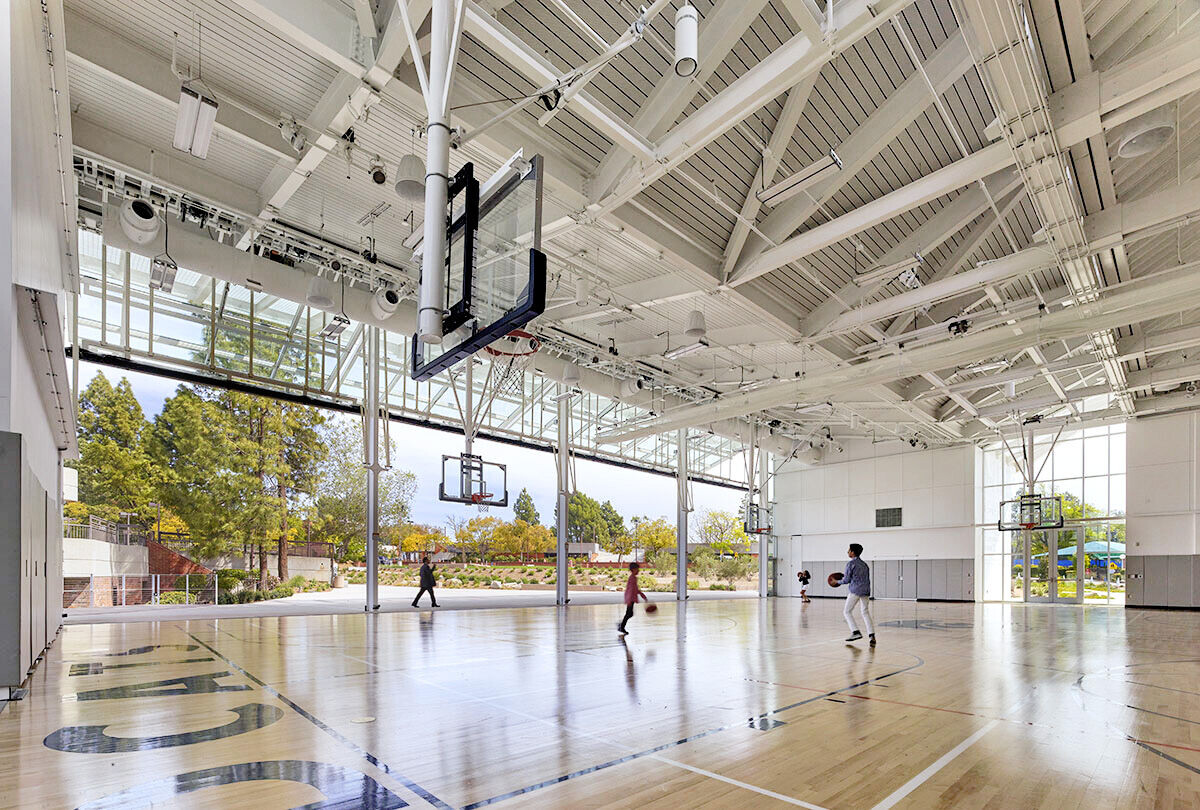 Recapturing the Land.
Over the past 50 years, this hilltop has been chronically filled-in with buildings, hardscape and parking. Anticipating their jubilee, the community leadership sensed it could be better. The architects reimagined this once-spectacular site to recapture its hilltop magnificence.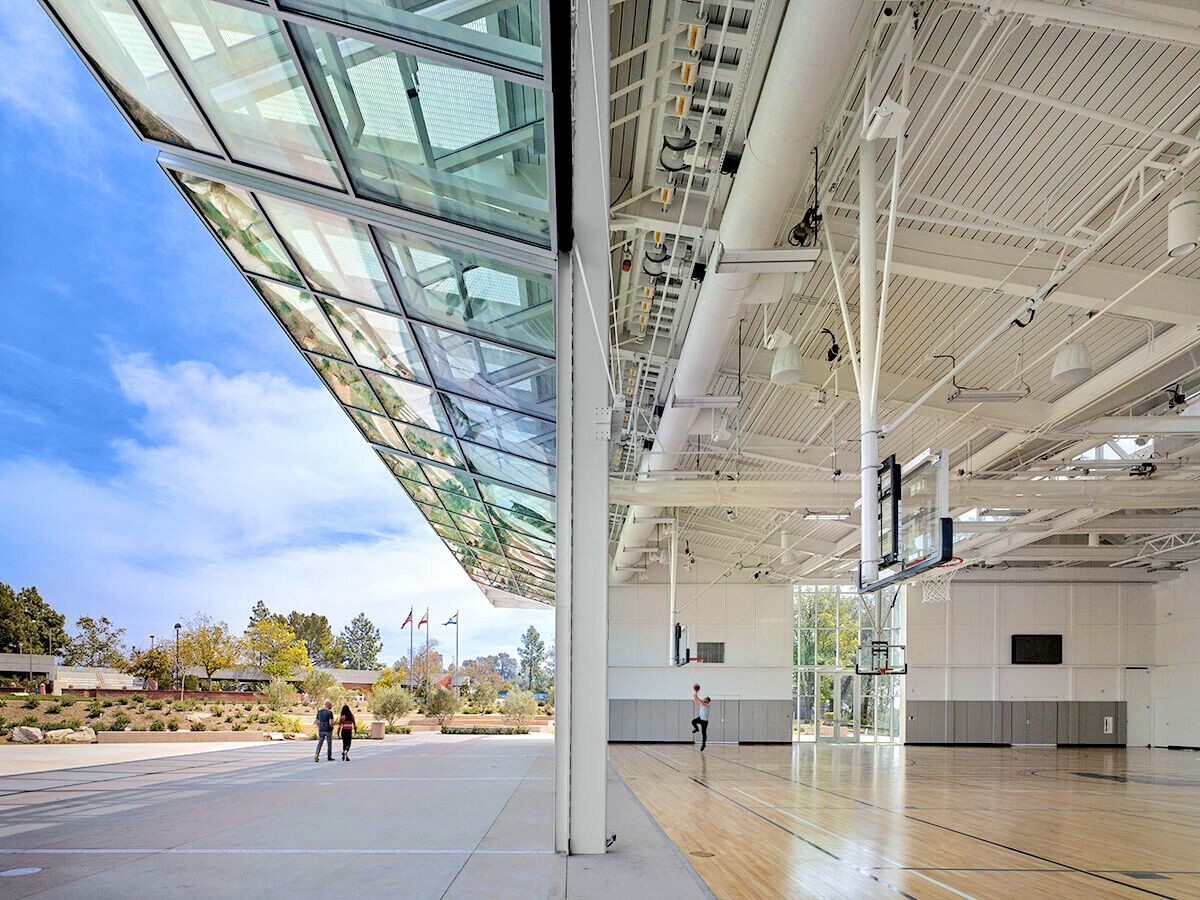 Southern California Ideal.
This vision is reimagined as a new Pavilion and Commons Green, the new heart of the campus. They conceived it as a singular indoor/outdoor/play/create/recreate/celebrate/gathering place; the big idea is that in Southern California such places must be inevitable, if not mandatory.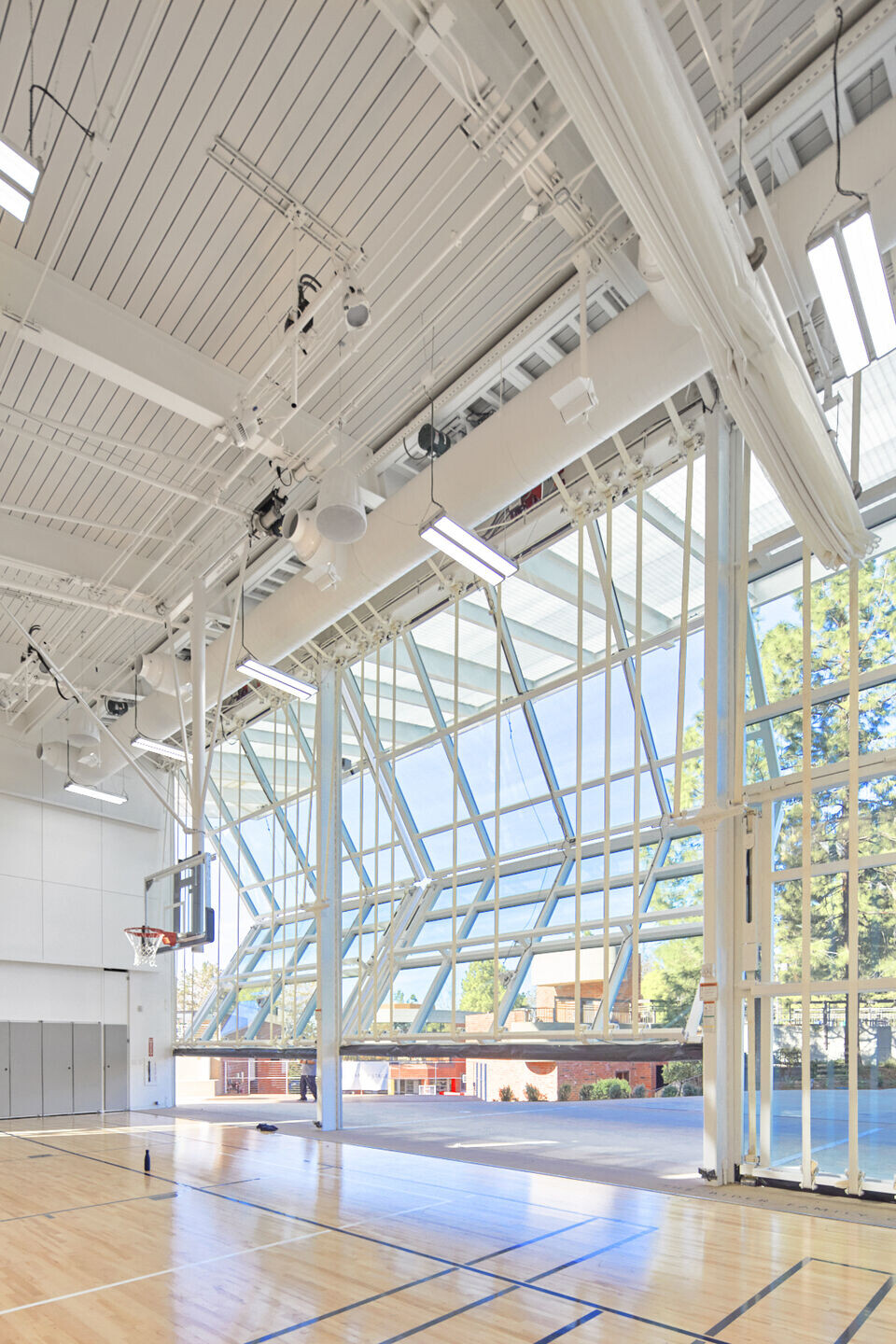 Light and Luminosity.
The building and its huge stretched roof captures and controls the sun's light both inside and out. Its luminosity during the day (and lighting at night) fills the daily experience of the thousands of campus users with light and lightness. The roof is shaped to literally frame the campus upon entering and to appropriate the Santa Monica Mountain views, reconnecting to this dramatic and vast viewshed.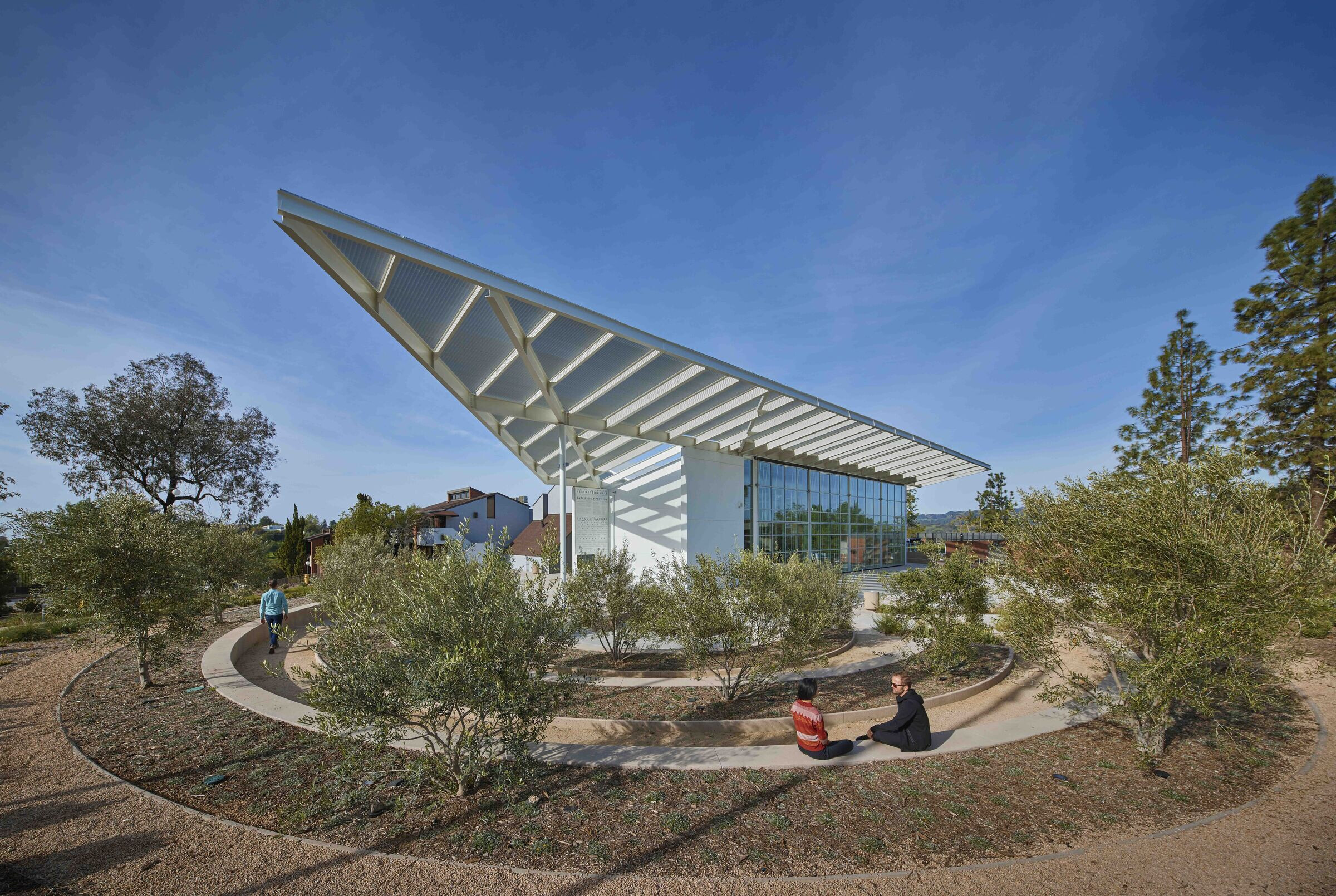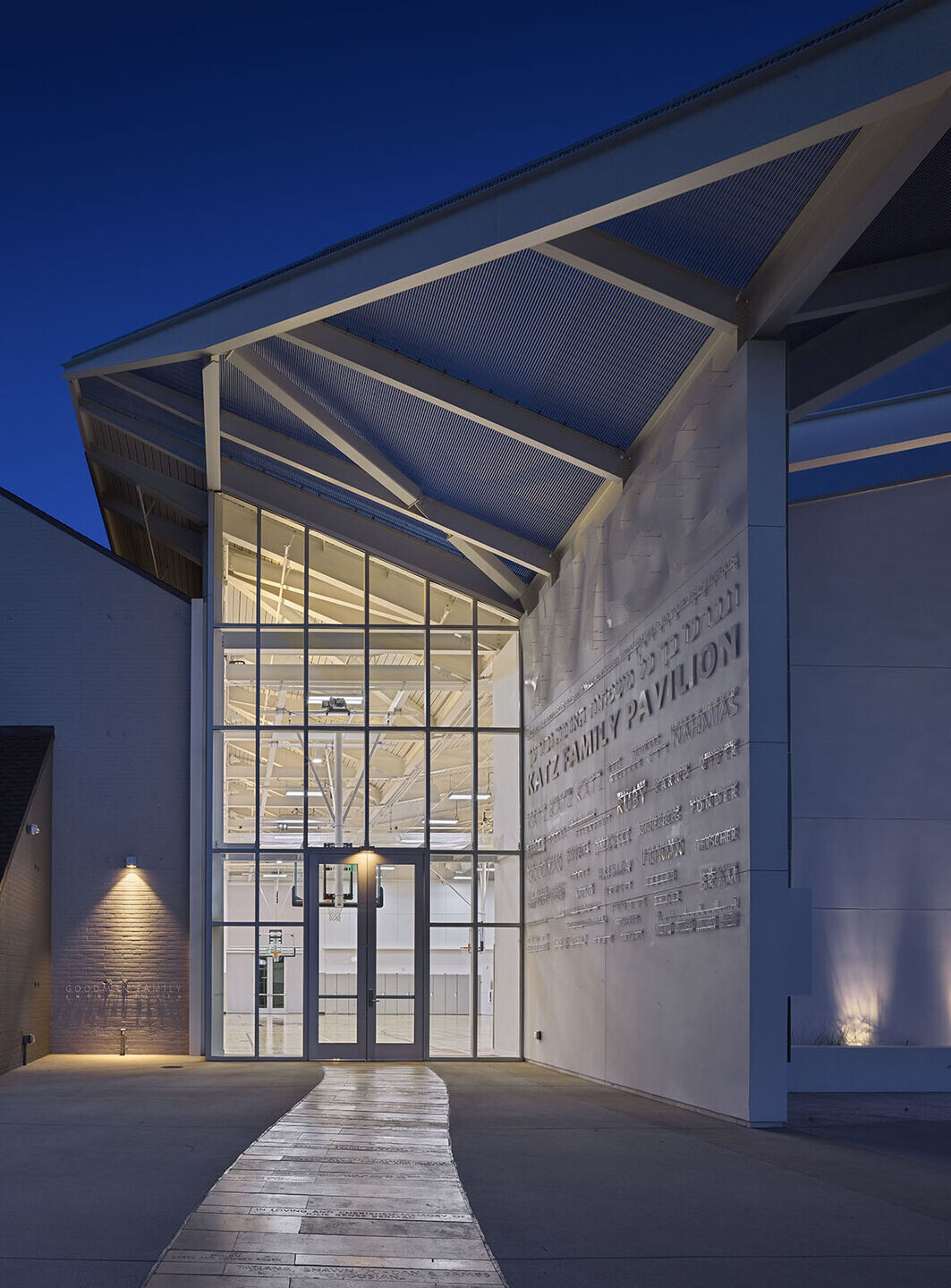 Location
15500 Stephen S. Wise Drive
Los Angeles, CA 90077
Square footage
Building: 5,066 SF

Architect:
Lehrer Architects LA
Structural:
Walter P. Moore
Owner:
Stephen Wise Temple
Contractor:
Delamo Construction
Acoustical:
CSDA Design Group
Landscape:
Studio MLA
Lighting:
KGM LIGHTING