This house is a day service adjacent to a special nursing home built in in Eiheiji town, Fukui, Japan. Eiheiji town is one of the deepest snow areas in Fukui, and 2.5 m snow load is required. Despite the warming, there is usually more than 1meter of snow in winter, and with limited manpower, handling snowfall is a heavy burden. Therefore, we decided to use a flat roof (very loose one-sided flow) snow-banking roof, which is made of wood, to reduce the risk of falling snow and the labor of treating snow on the ground and improve practical convenience. In addition, since snowfall treatment is not required, it is possible to make effective use of the site such as parking lots.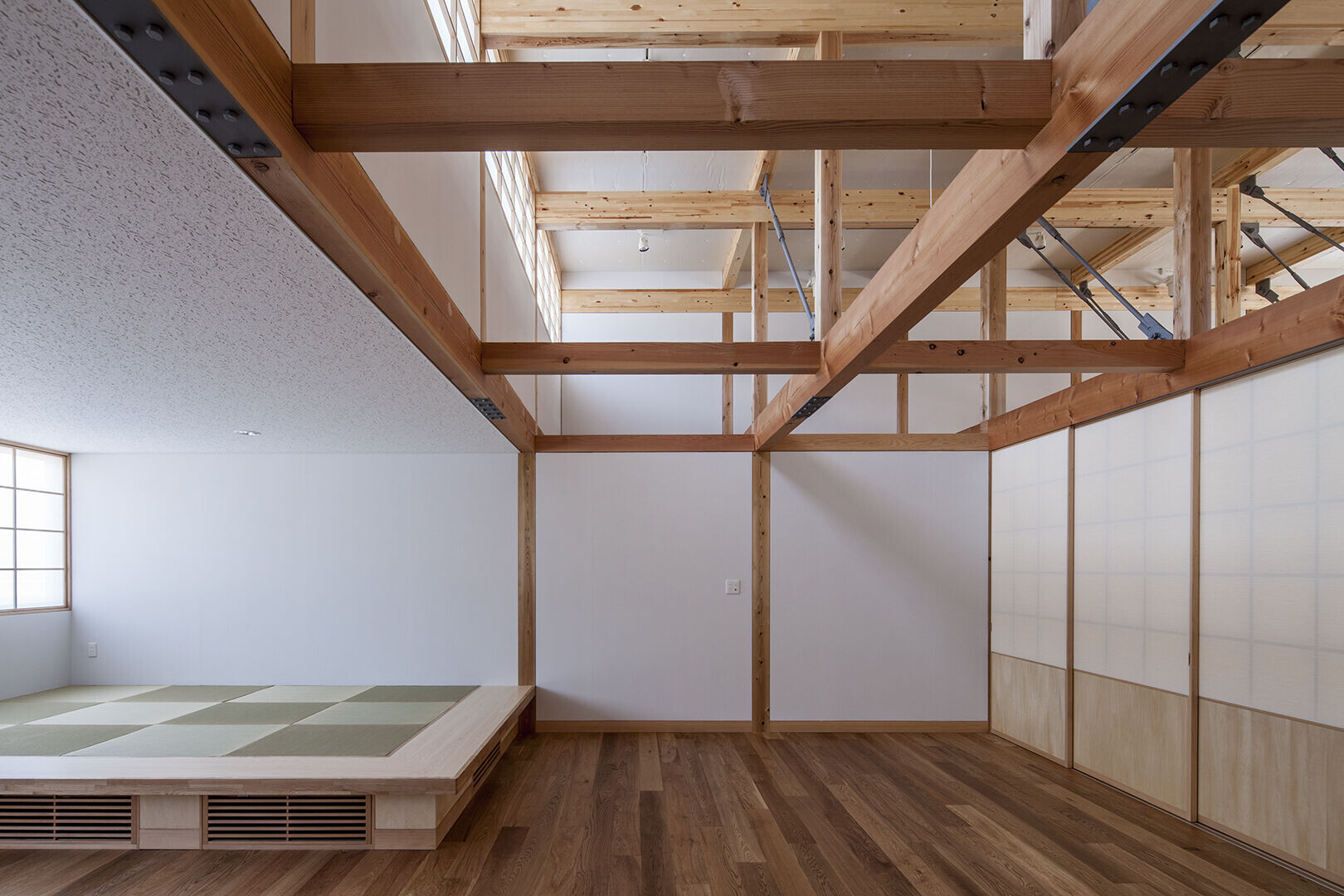 Under these conditions, in order to create a large space with a span of 12m, we decided to basically make it out of wood by using a hut-framed space for the frame like a private house. Since it is difficult to use only wood, we decided to hang a composite beam made of steel on a 2m grid. The tensioned part is a hybrid wood and steel frame using flat bars and tie rods. Although it has a different atmosphere from the dynamics of an old private house, it has a calm atmosphere combined with natural light.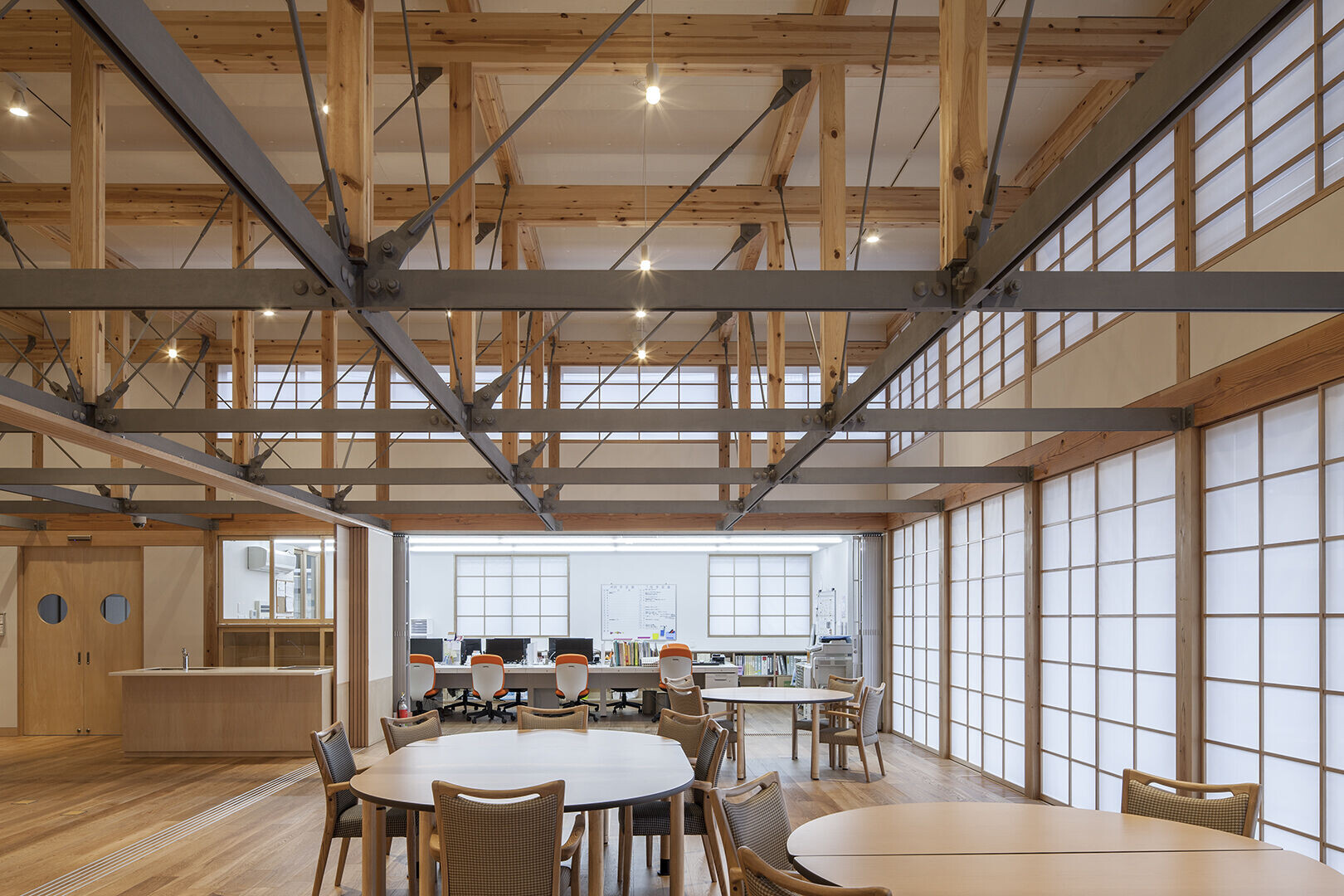 The wide and bright wooden floor space has a large opening on the south side and a large ceiling height of 4.87 m, and the high side light at the top allows soft light through the shoji screen (due to special fabric) to shine brightly. It is a comfortable space. The wooden floor with pneumatic underfloor heating is comfortable even in winter, and the wind blows through the upper window in summer.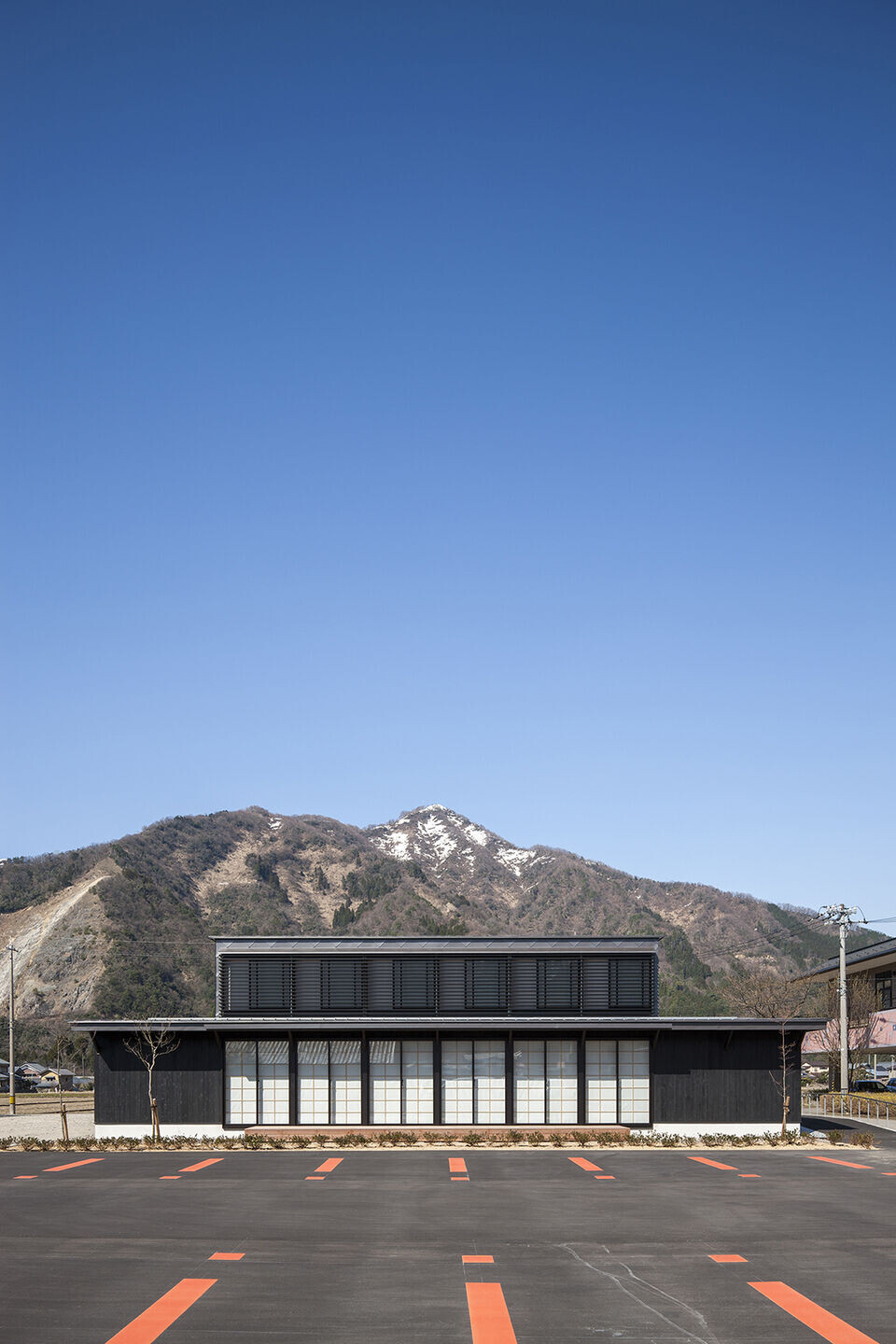 We aimed to create a comfortable indoor environment for the elderly while making the best use of the natural environment. Such a space like an indoor plaza can be used as a meeting place for children's school buses in the neighborhood, after-school care for school children, community meetings, lectures, events, and it also assumes a function as a local activities place. In future, it is expected to be a place for new exchanges of various generations.
Material Used:
1. Facade cladding: Galvalume steel plate, Wood siding
2. Flooring: Oak flooring
3. Roofing: Polycarbonate folded plate