Adaptability, movement, flexibility, coexistence: depending on requirements, the tents can be moved and "stage" everyday life with various degrees of privacy.
THE IDEA FROM A WORKSHOP | The idea for this project was born in 2016 from the collaboration between Domus Academy in Milan, through the figure of Arch. Gianandrea Barreca, lecturer at the Master in Urban Vision and Architectural Design and partner with Giovanni La Varra of the architectural firm Barreca & La Varra in Milan, and MM Spa. The objective of the "Design of Spaces II" workshop involving international students was to reconfigure the layout of a social housing flat using elements usually employed in office design. The students' projects were very positive and imaginative, and highlighted several improvements: the creation of more spacious spaces thanks to the reduced thickness of the glazed elements compared to traditional partitions, the possibility of looking into every room of the house and letting natural light filter in, and of expanding and reducing spaces, connecting and separating them according to needs and moods. This prompted the team to try to realise the design ideas collected in a council flat in Milan.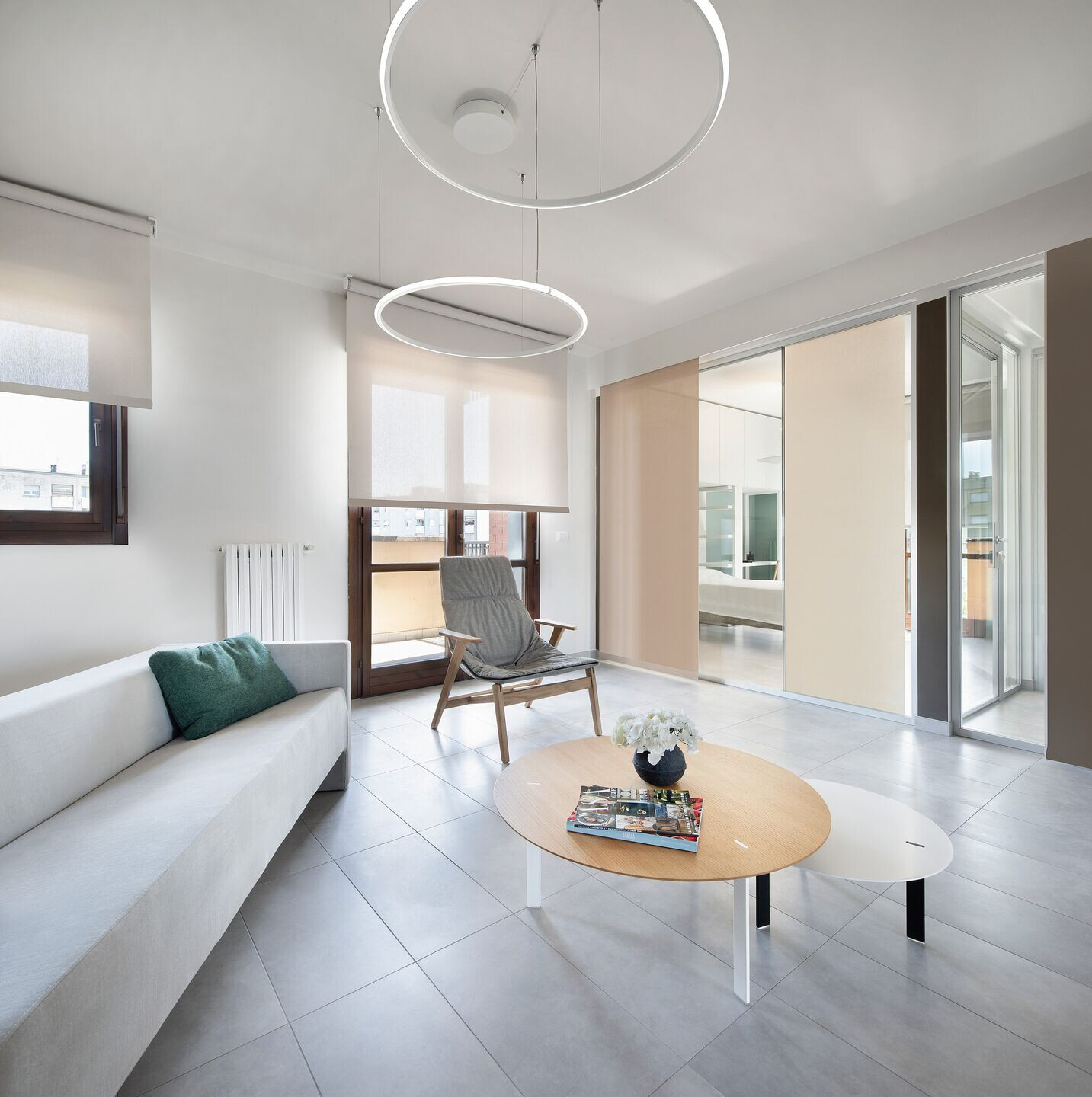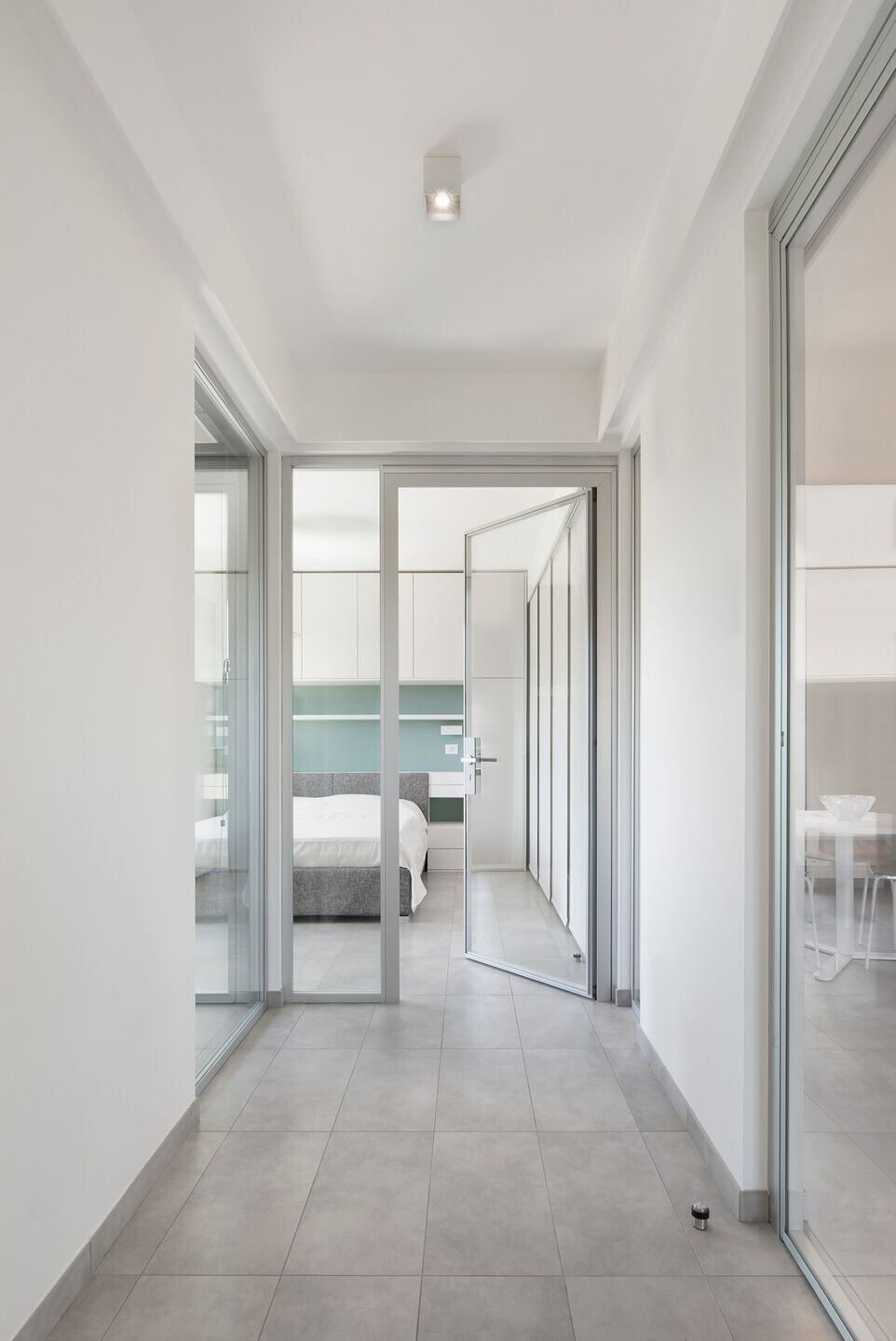 THE PROJECT | The layout of the flat, an 80 sqm three-room flat on the seventh floor of a building in Milan, has remained unchanged, but the project involved the almost total removal of the existing internal walls and their replacement with transparent glass walls, opacified by various types of shading elements.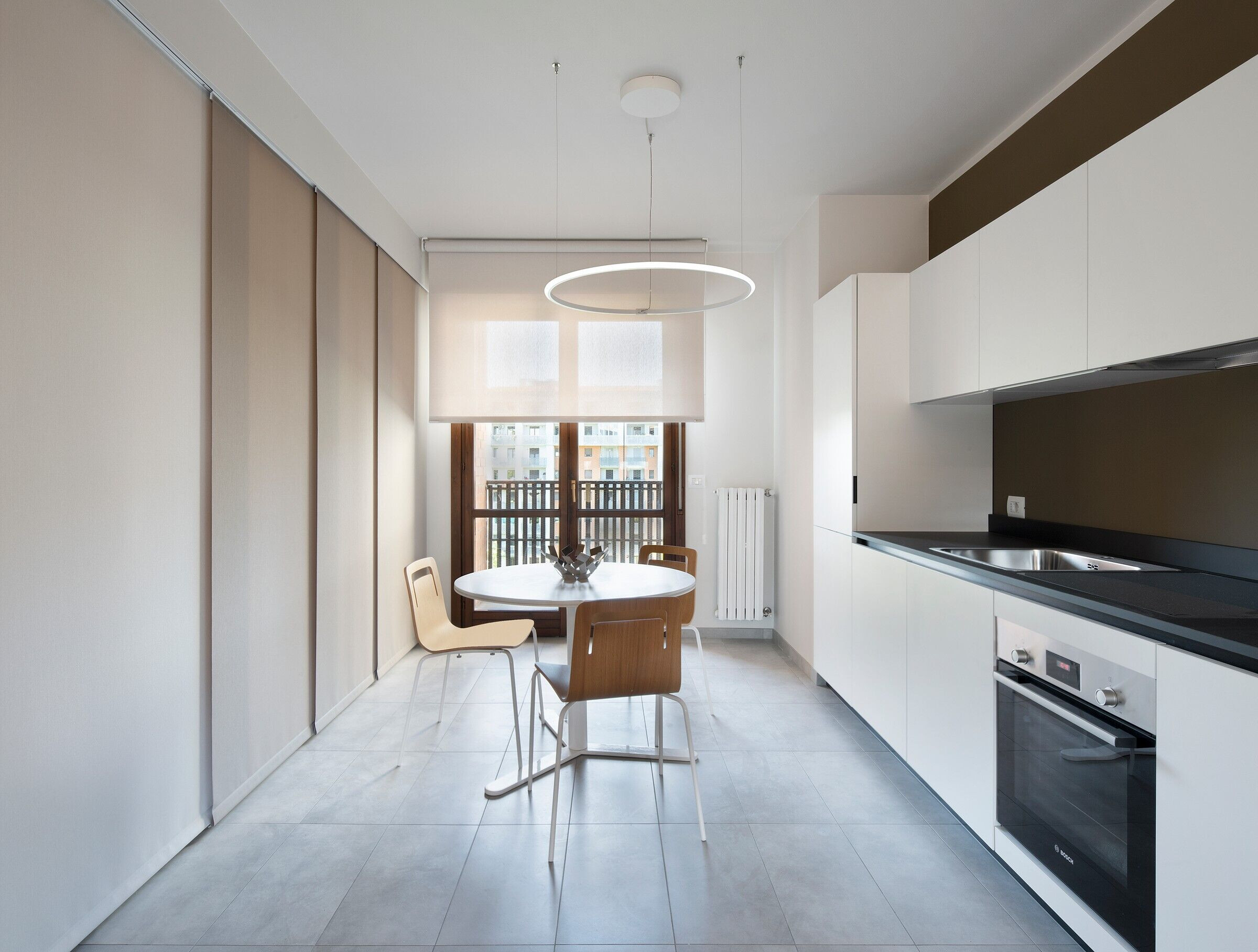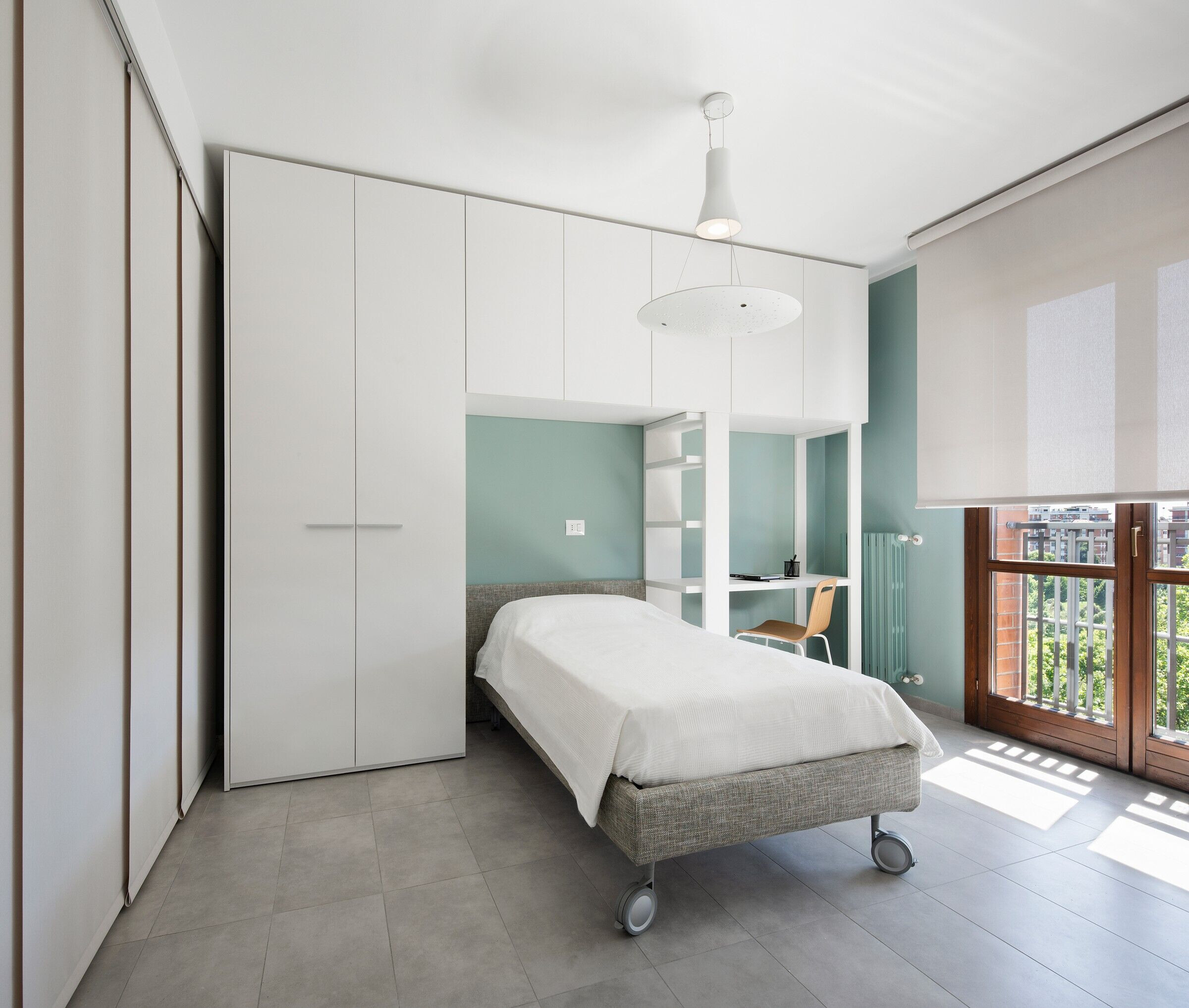 THE RENOVATION OF EXISTING BUILDINGS: AN URGENT ISSUE | The issue of renovatingexisting housing stock, whether social housing or otherwise, is a very pressing one, and is still not sufficiently addressed today: most of it consists of inefficient, non-rational housing units, with small to medium-sized windows and spaces that are not balanced between living and sleeping areas, lacking in flexibility and generally no longer suited to contemporary needs. The search for light beyond the exposure of the house, the need to have large continuous spaces with open-plan solutions that can be parcelled out at the same time, and above all the need to have, in the continuity of use determined by greater permanence in the home, depth of vision, landscape changeability, changing colours, lights and shadows that can be controlled at will: these have become needs that can no longer be postponed.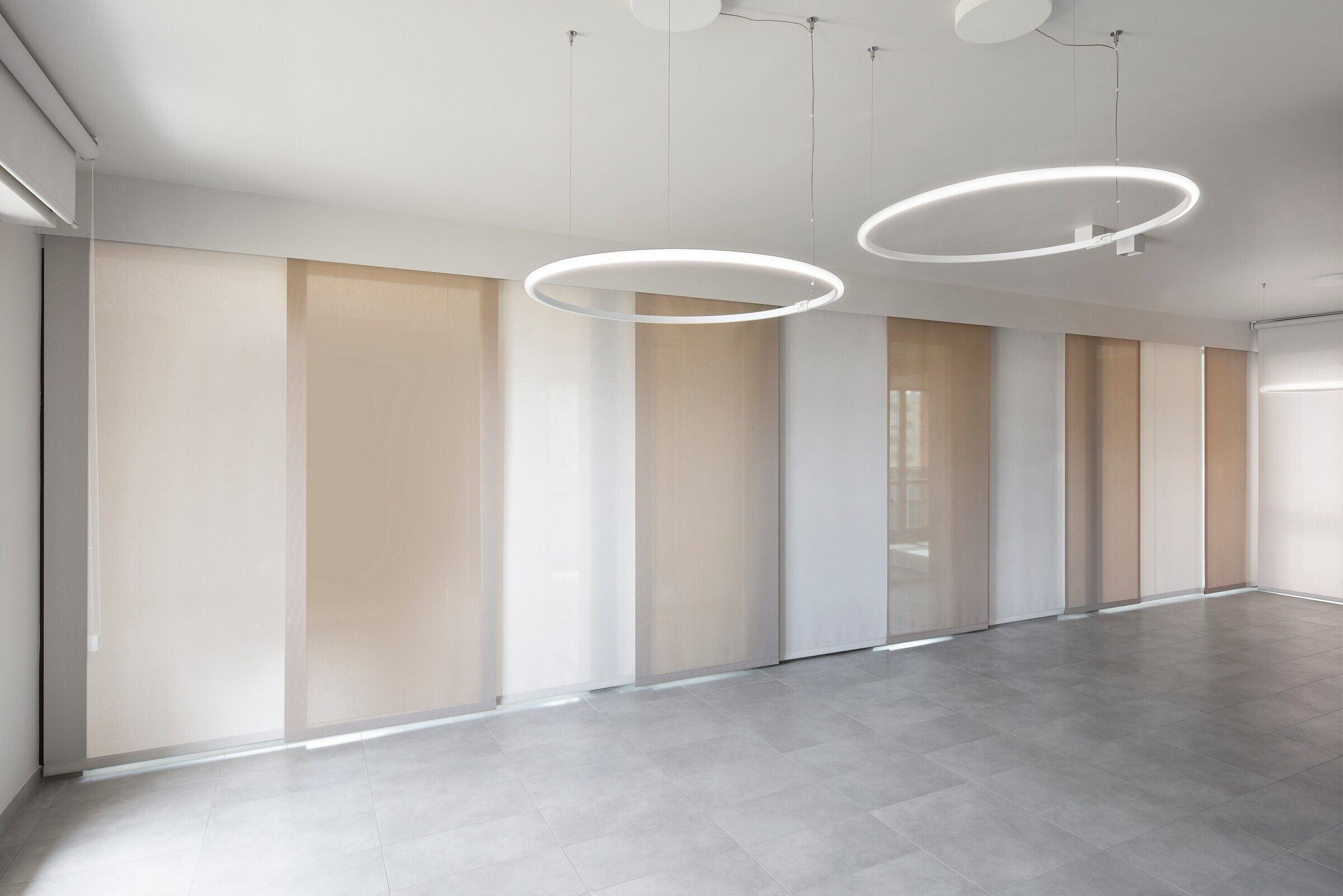 NATURAL LIGHT IS THE PROTAGONIST | Adaptability, movement, flexibility, coexistence: the home becomes an almost theatrical setting for the life that takes place in it, and depending on the needs, the curtains, like wings and curtains, can be moved, opened or closed to "stage" everyday life with different degrees of privacy, and to make the places dialogue at will. Light thus becomes the true protagonist in every room of the house, a fundamental resource for the well-being of interior spaces, which is not always abundant in city accommodation.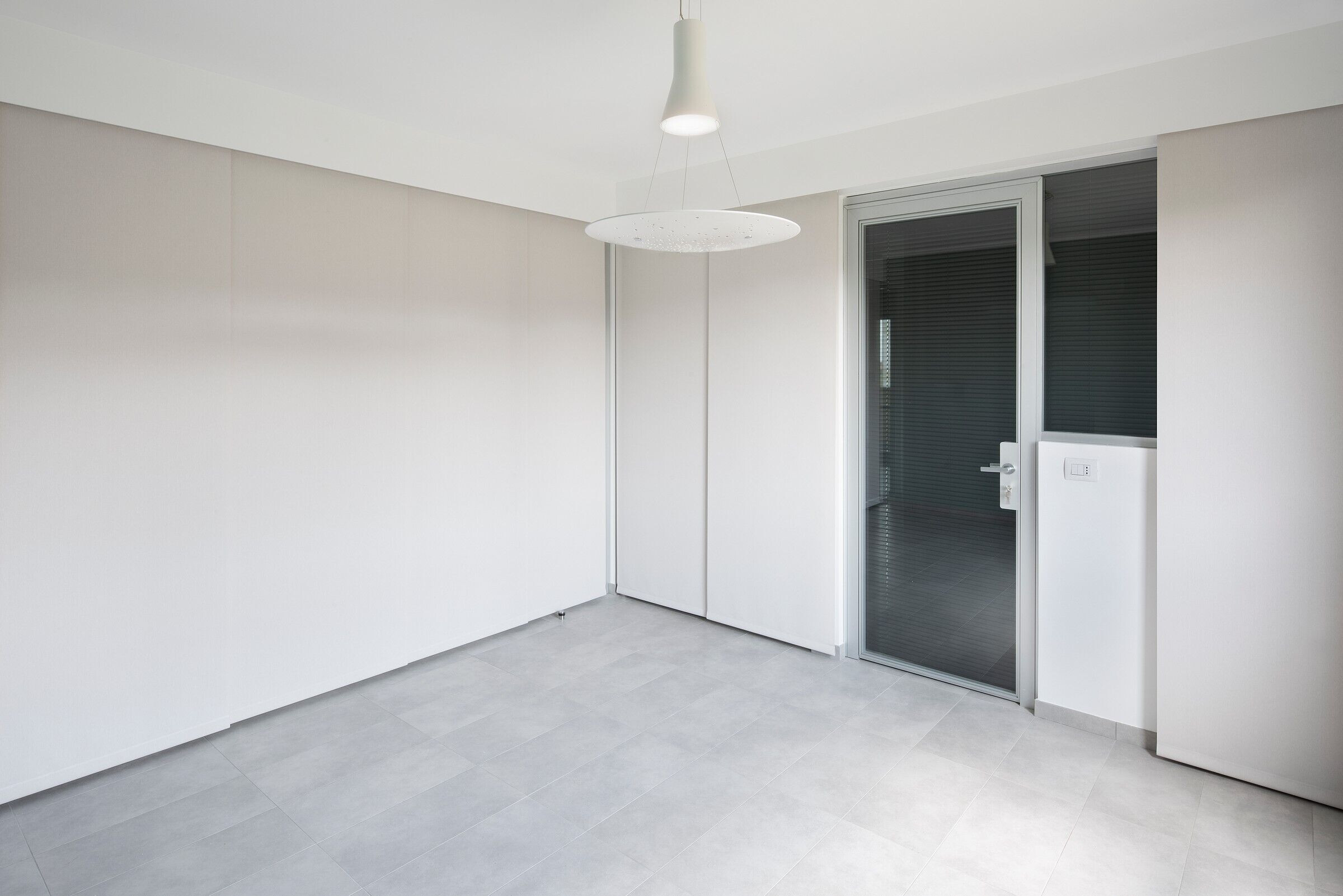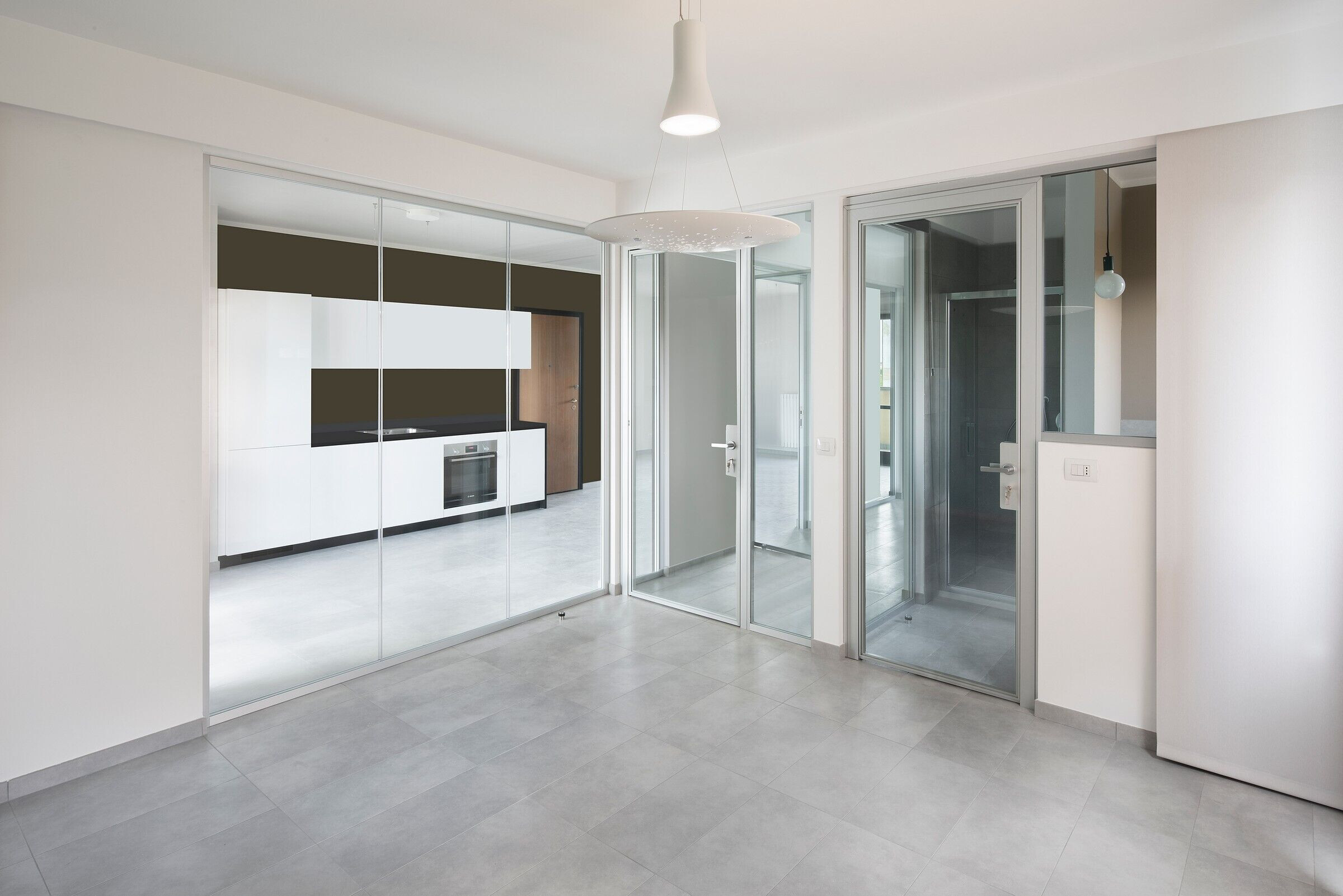 Team:
Architect: Barreca & La Varra
Project creators: MM Spa, Domus Academy, Barreca & La Varra
Construction management, property management, sponsee: MM Spa
Structural design consultant: BCUBE PROGETTAZIONE SRL
Photography: Carola Merello
Video credits: DS image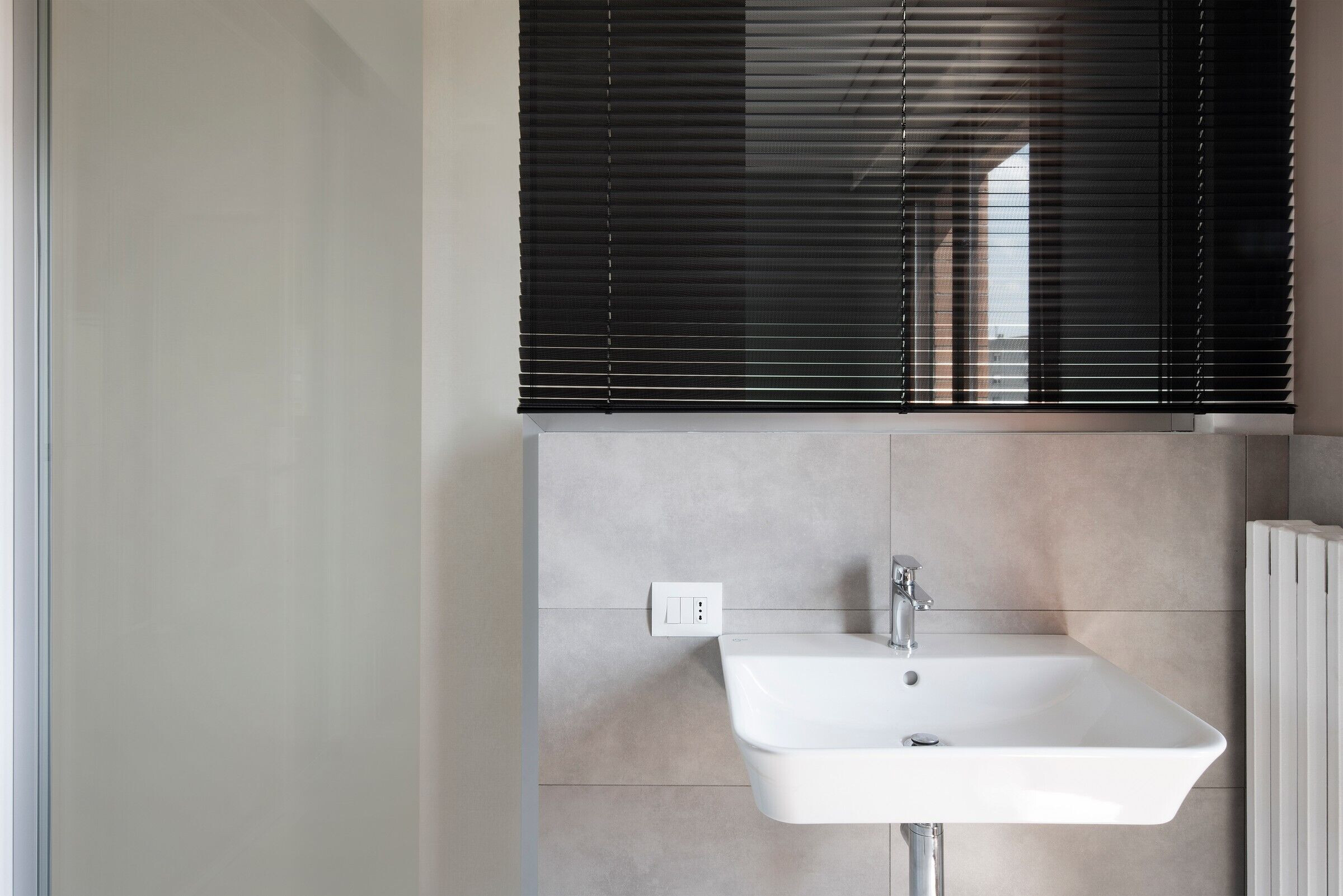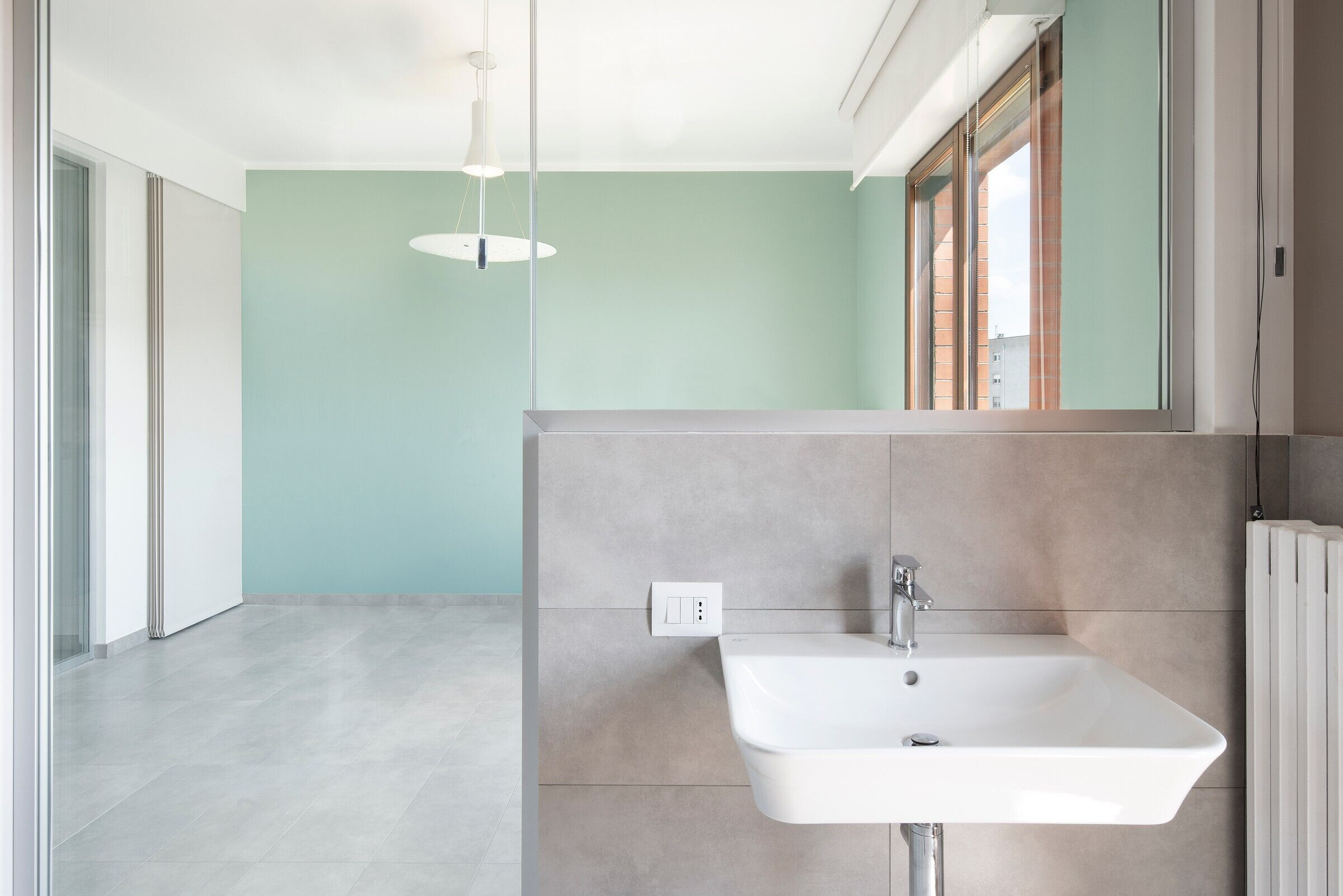 Material Used:
1. Glass Walls: LAS Mobili srl
2. Shading Elements: BANDALUX Italia srl
3. Construction Company: Edil Pietro srl
4. MEP: Erregi company
5. Paintwork: Cromology Italia (MaxMeyer)
6. Interior Coverings: Mirage Granito Ceramico spa
7. Kitchen: Egoarredamenti (Aster)
8. Lighting: HI LITE Next srl