The "La Tuilière" site is conceived as a large sports park, set in a natural clearing created by existing trees in the Petit-Flon river valley.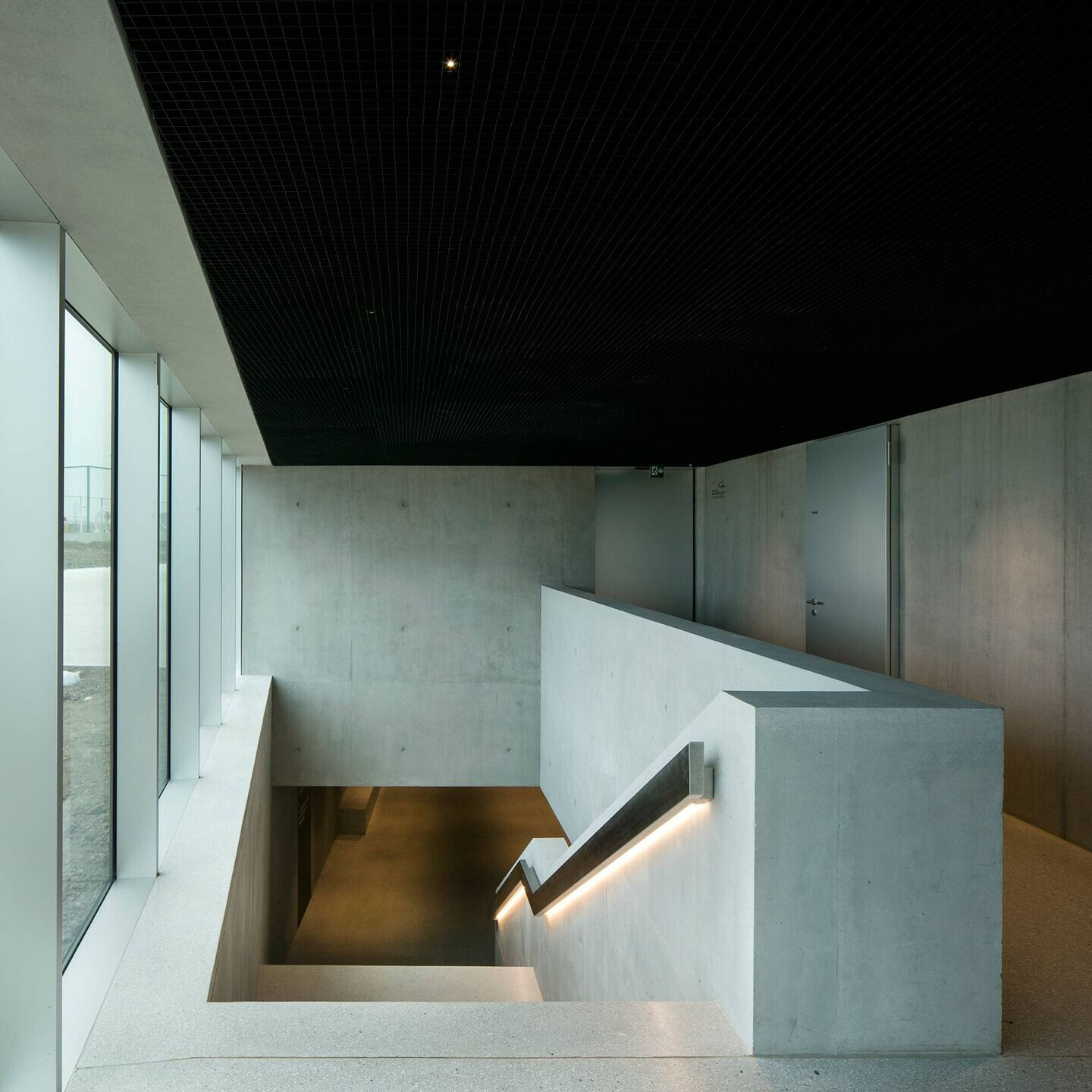 The nine football pitches and athletics track – all aligned on a north-south axis – extend in a sequence on either side of a pedestrian walkway which structures the design and provides access to the facilities; the design takes account of the challenging constraints of the sloping site, with each pitch set at a different level.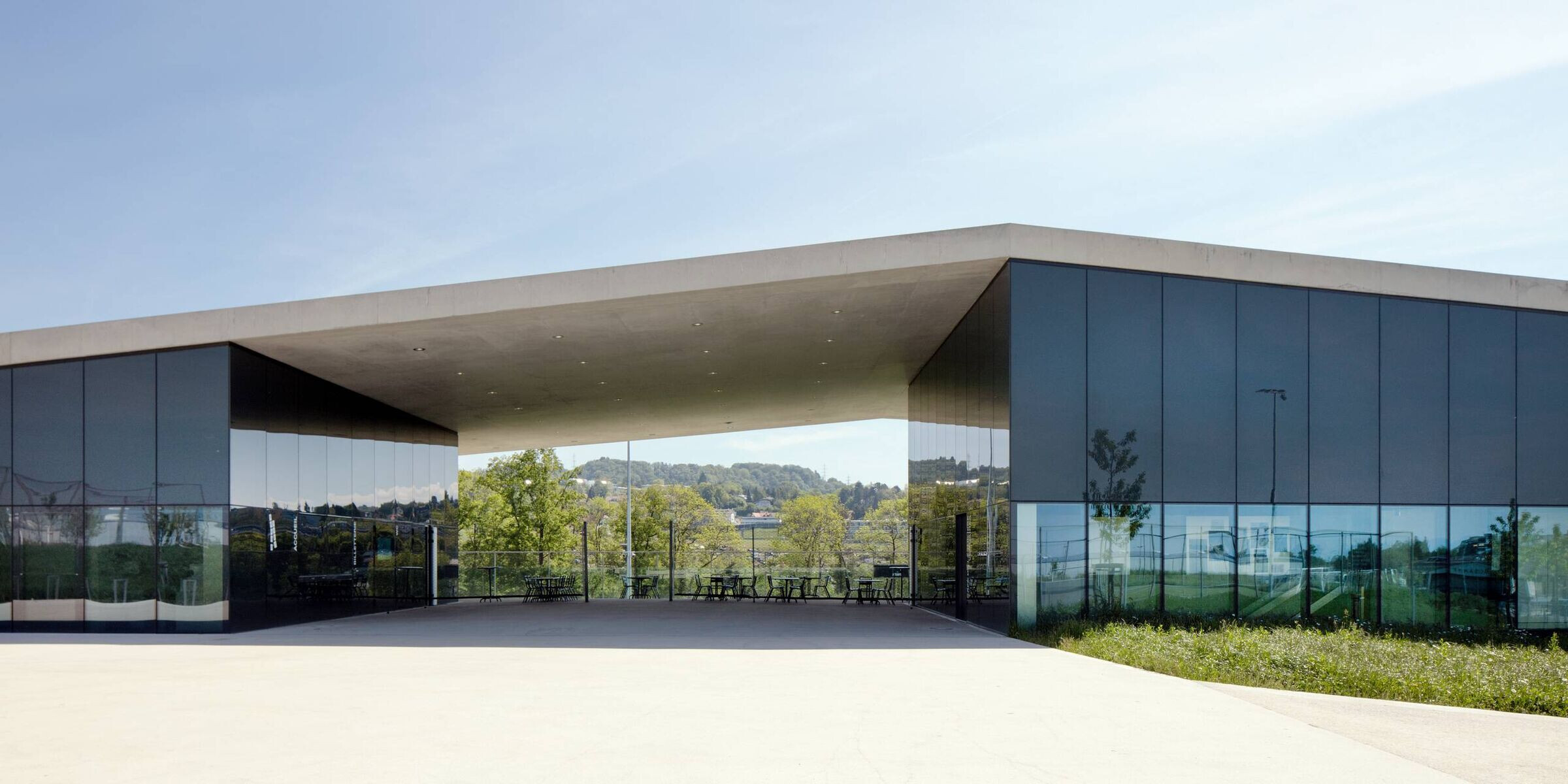 The building that emerges is abstract in design, upholding the overall design concept of a landscape park. Its contours are shaped by angular lines and covered with light, translucent materials and a concrete roof similar to the retaining walls of the nine football pitches.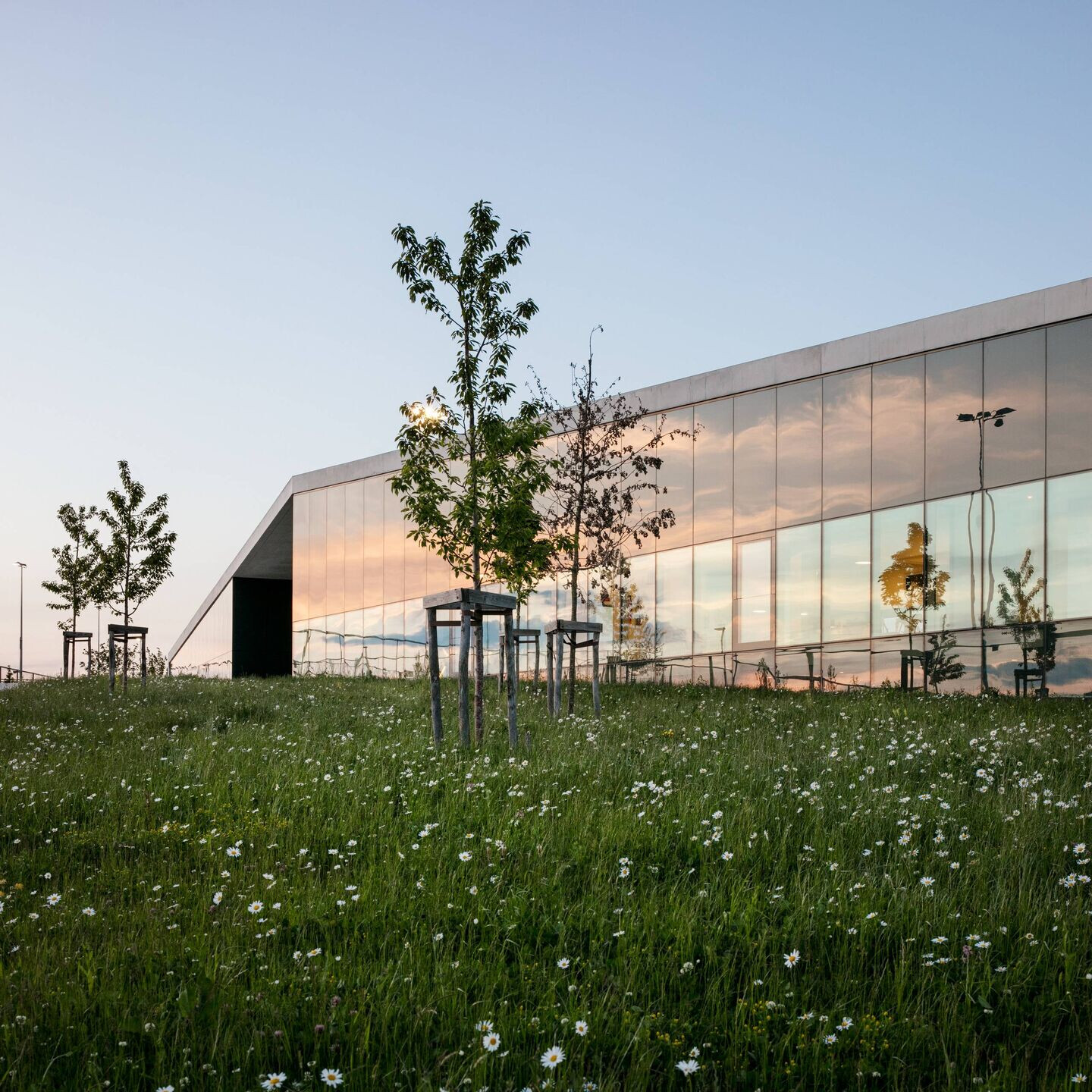 This structure houses all the changing facilities necessary for the nine football pitches and athletics facilities to operate effectively, the administrative offices of the three premier-league clubs, a multi-purpose hall and a café-bar on a balcony overlooking the main sports arena.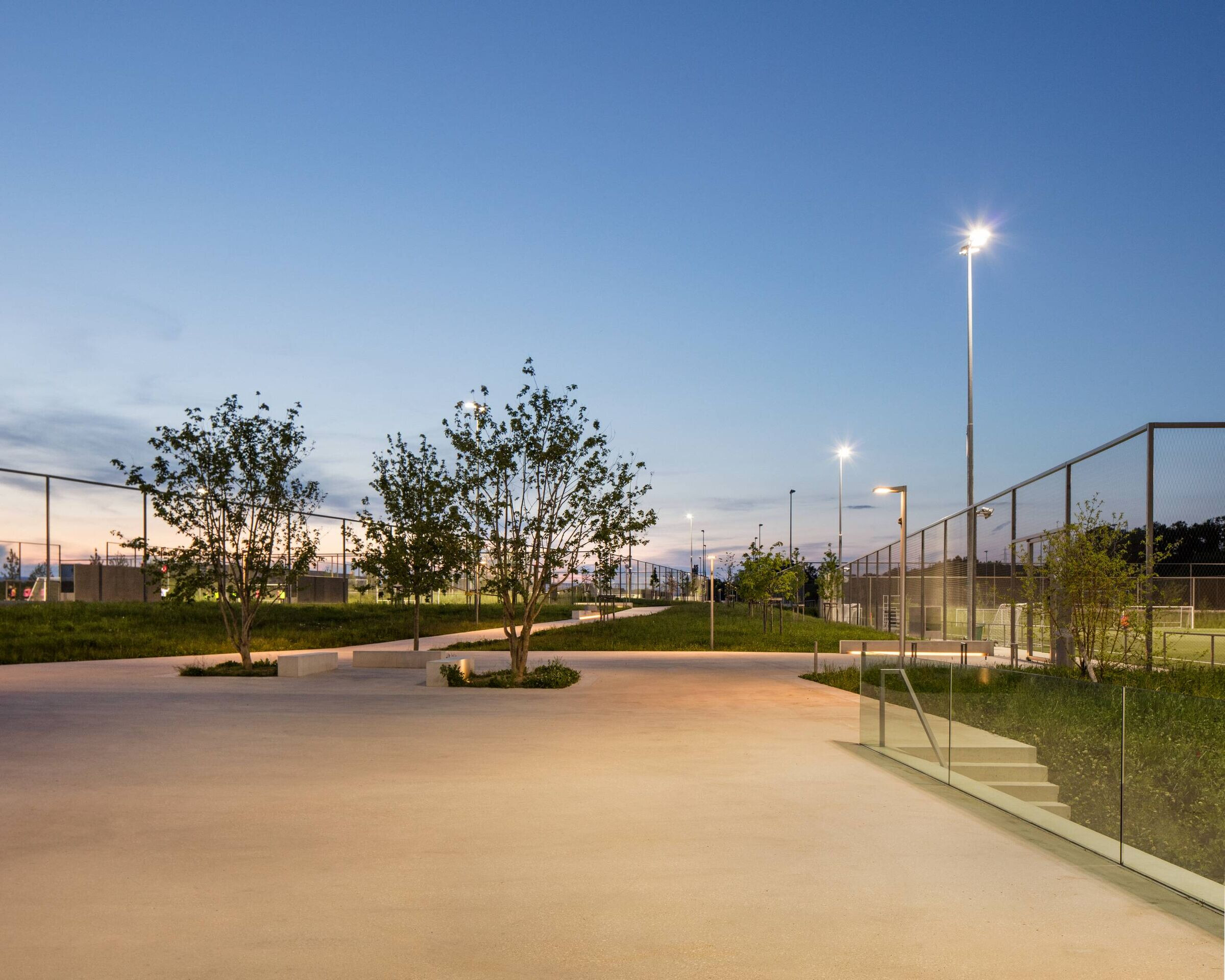 It also incorporates covered tiered seating for around 500 spectators. The construction of this functional programme and the sports facilities form a coherent whole with respect to both the regional facilities they provide and their stylistic and material expression.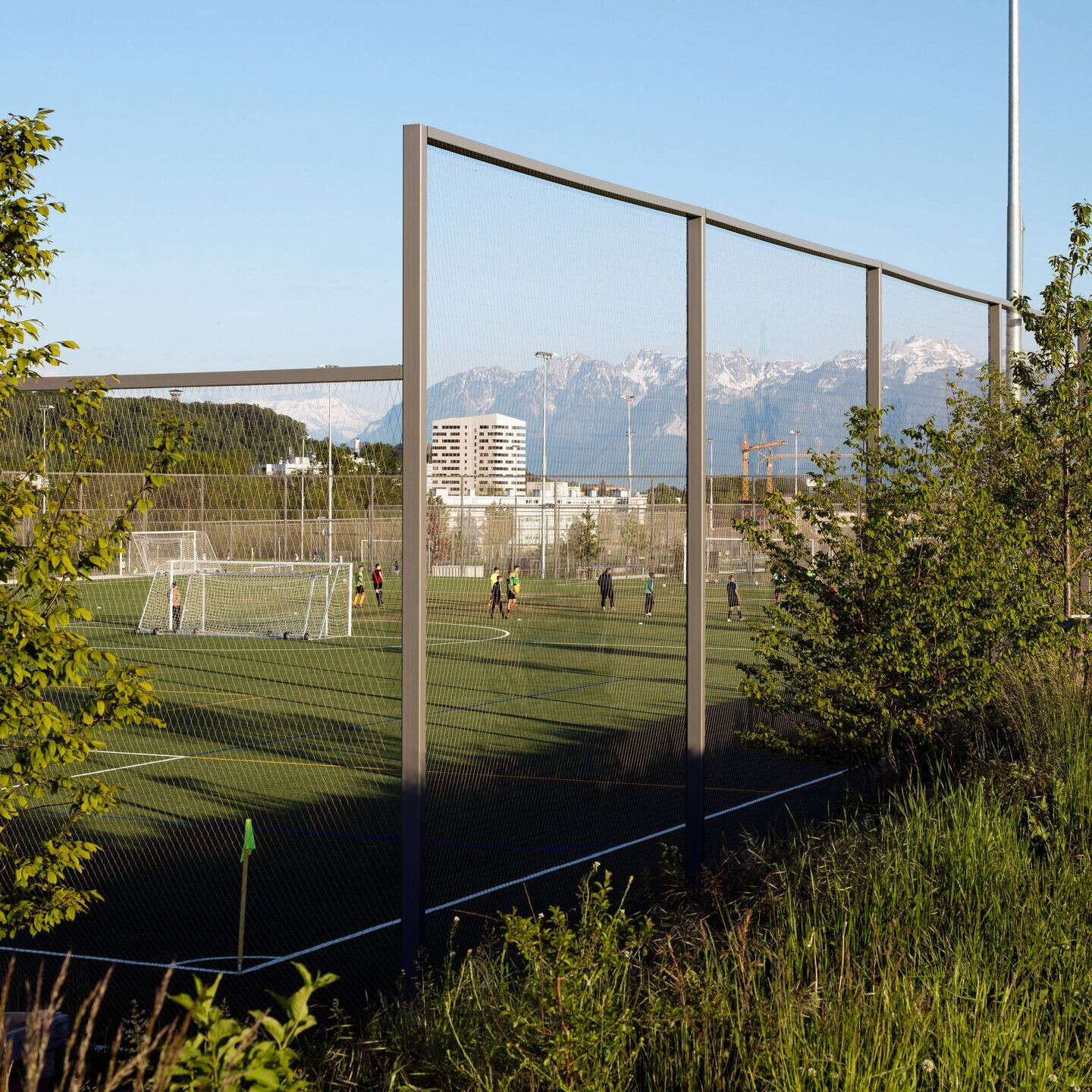 Material Used:
1. Facade cladding- Glass
2. Flooring- Concrete
3. Roofing- prestressed concrete