The 4th floor of Haregi Marusho Yokohama which we continuously engaged in is for dress area. While the 1st and 2nd floors had Japanese Kimono, the 4th floor had Western clothing on display, so we decided to boldly change the atmosphere.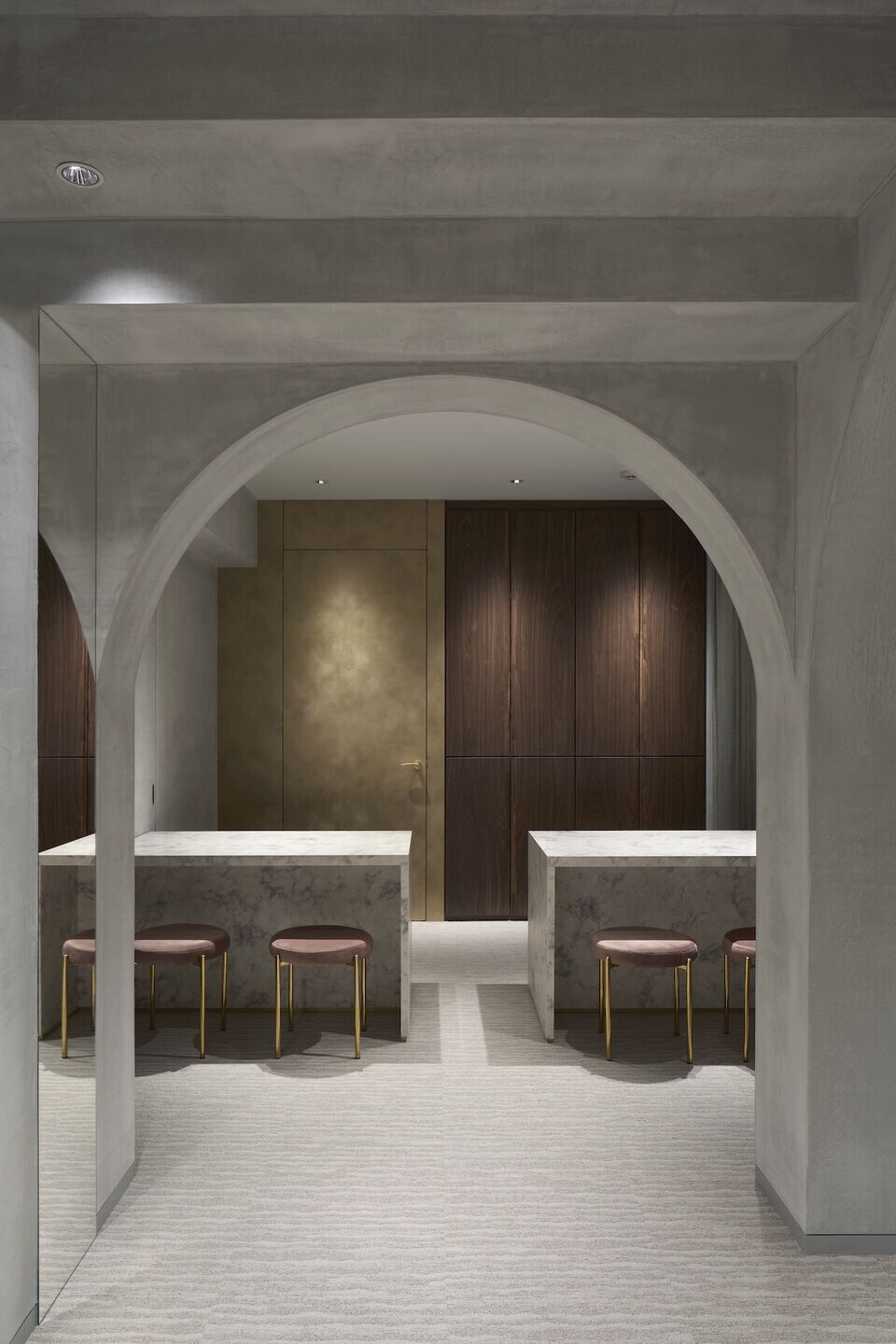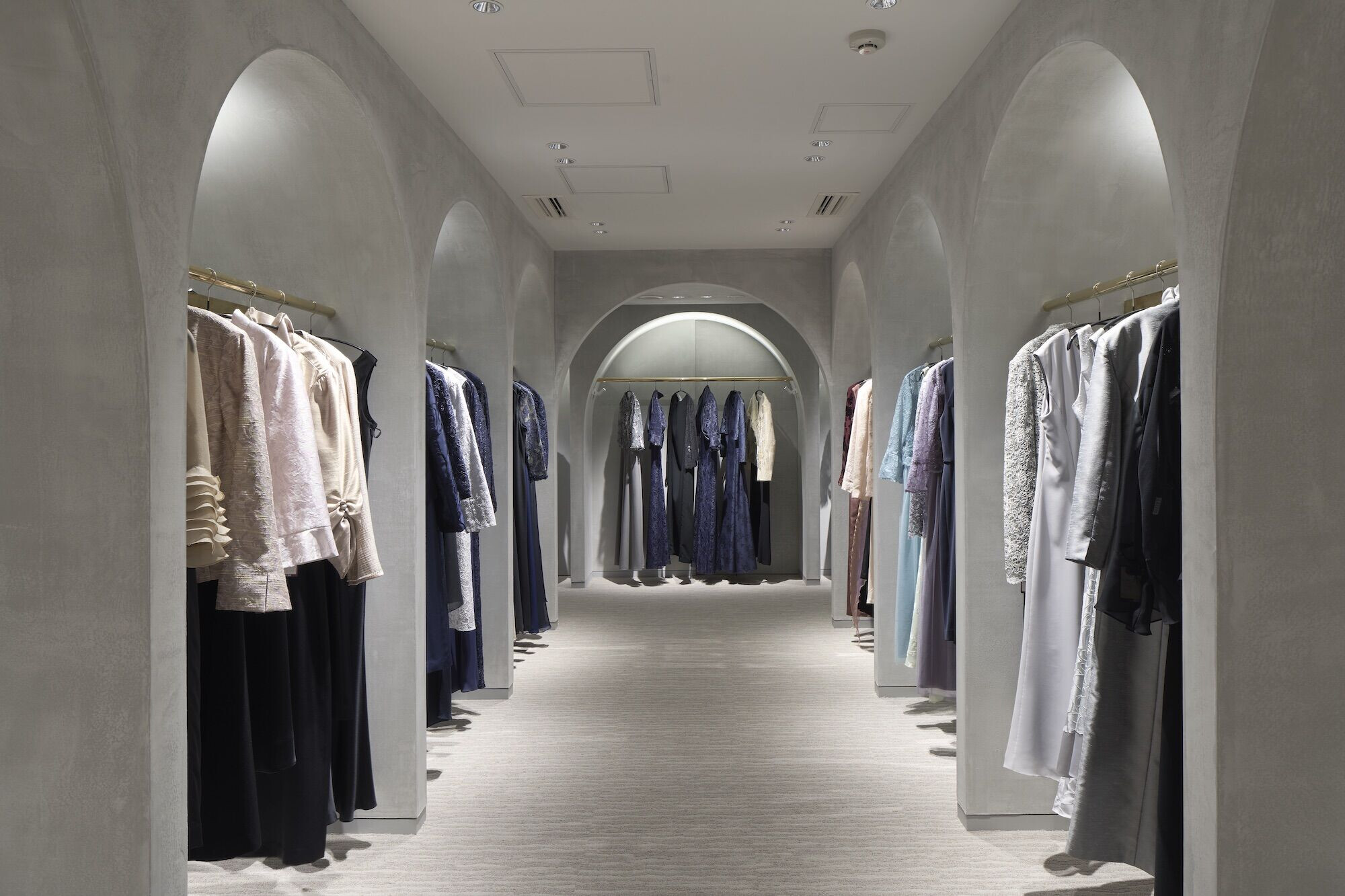 I imagined a solid and simple geometric space like Le Thoronet, a Romanesque monastery. Since we were able to plan just three rows of sales floors, it could be regarded as a basilica-style plan consisting of a nave and aisles on both sides. A solid wall was built there and a series of semi-circular arches were made to imitate the Romanesque style. A semi-circular arch is also made on the outer peripheral side to create a niche-like exhibition space like an apse.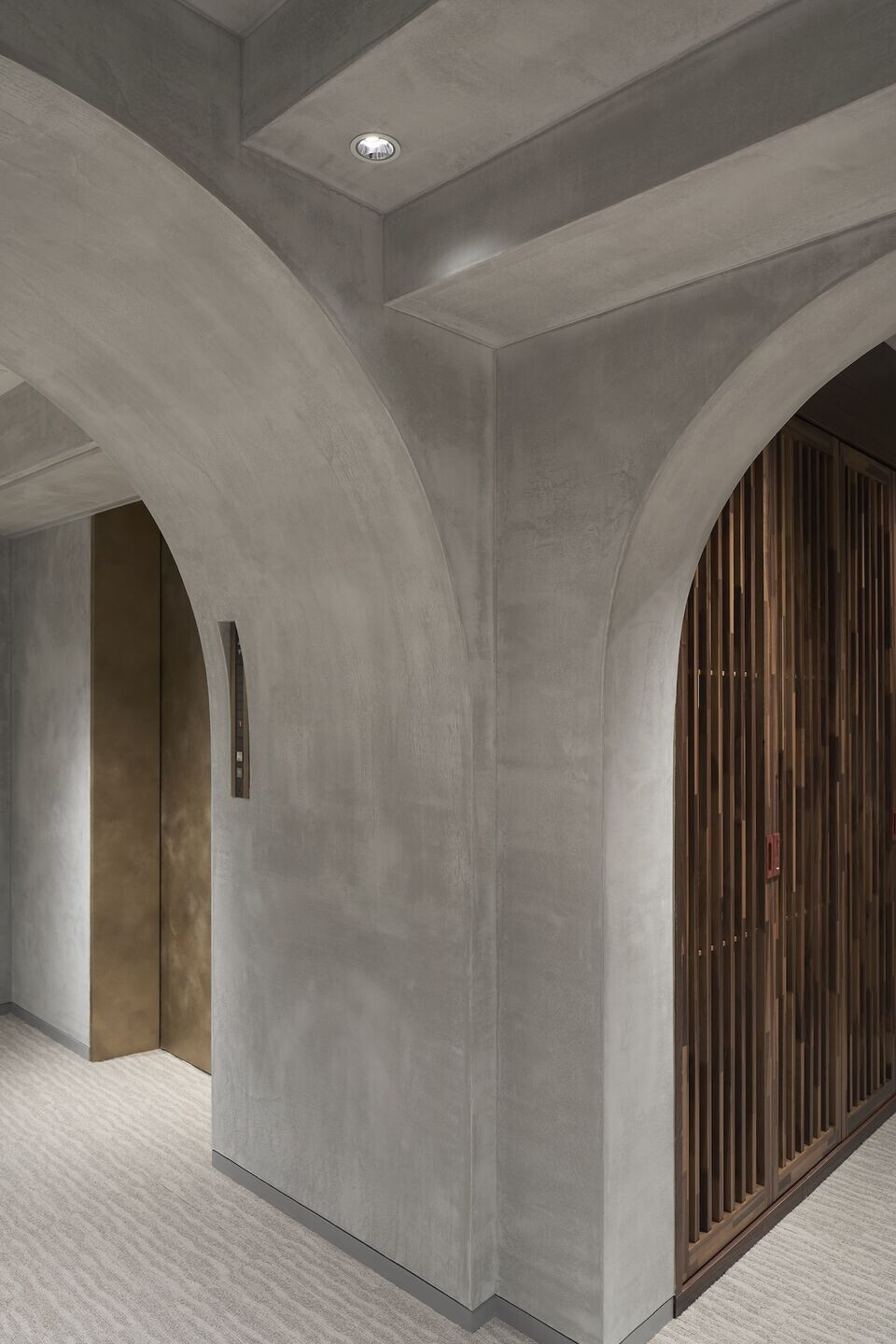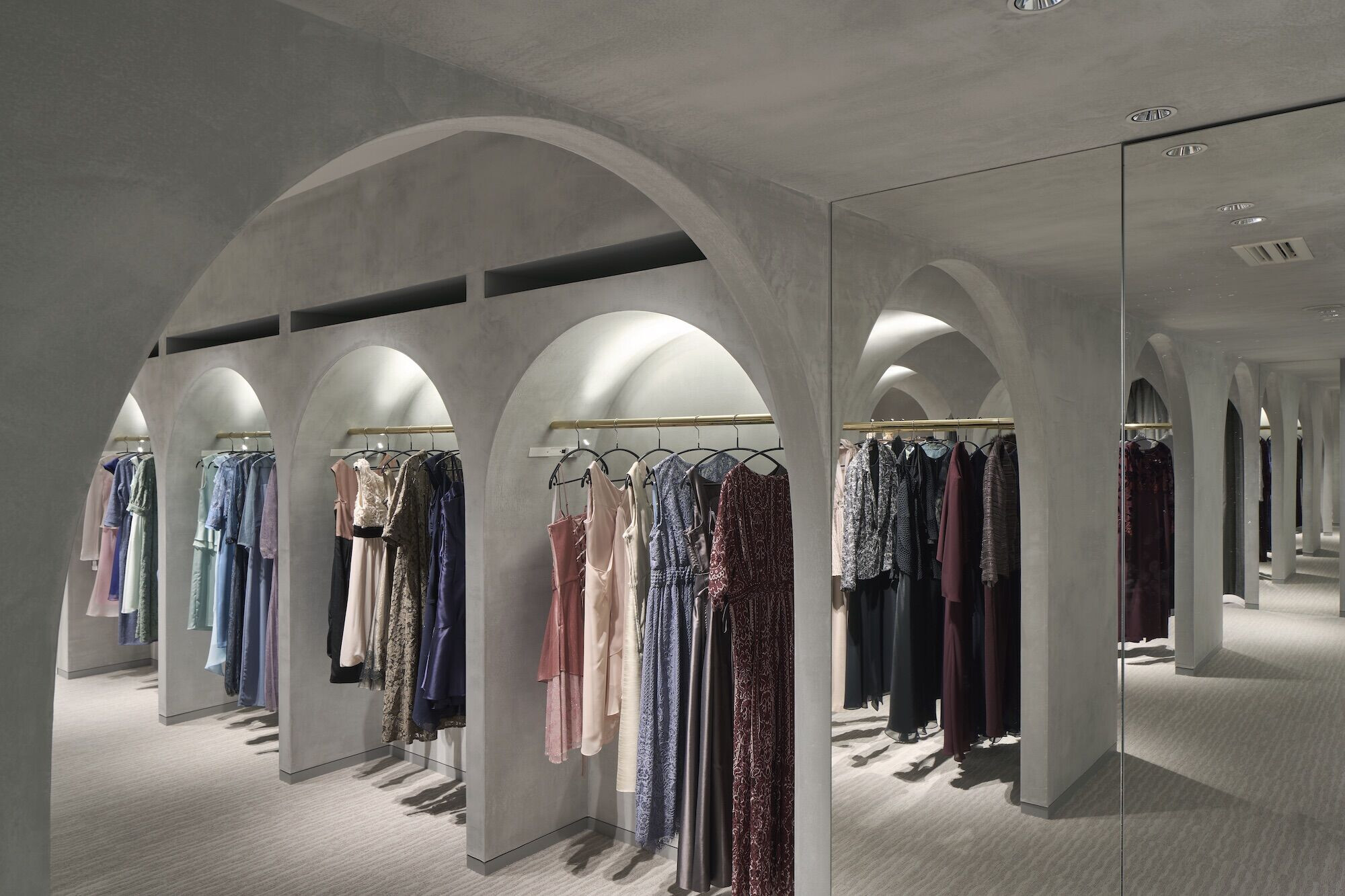 The walls with semi-circular arches are painted with a rough mortar-like paint to reproduce a simple and sturdy Romanesque space. On the other hand, the hardware is made of brass, the door panels are finished by brass-colored DI-NOC film, the fixtures are made of walnut, and the meeting counter is made of natural stone-like panel, so that the details are designed to give a sense of luxury.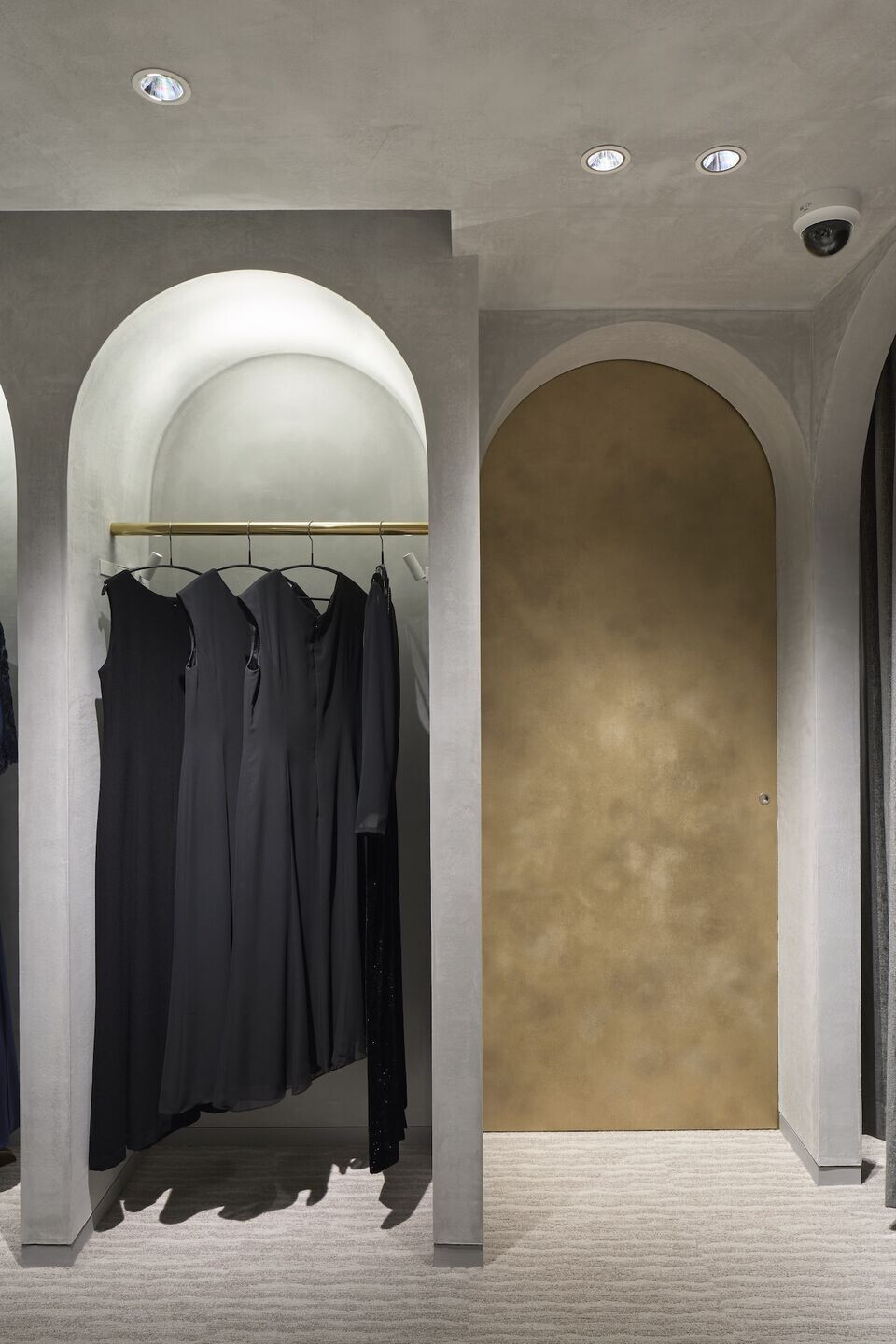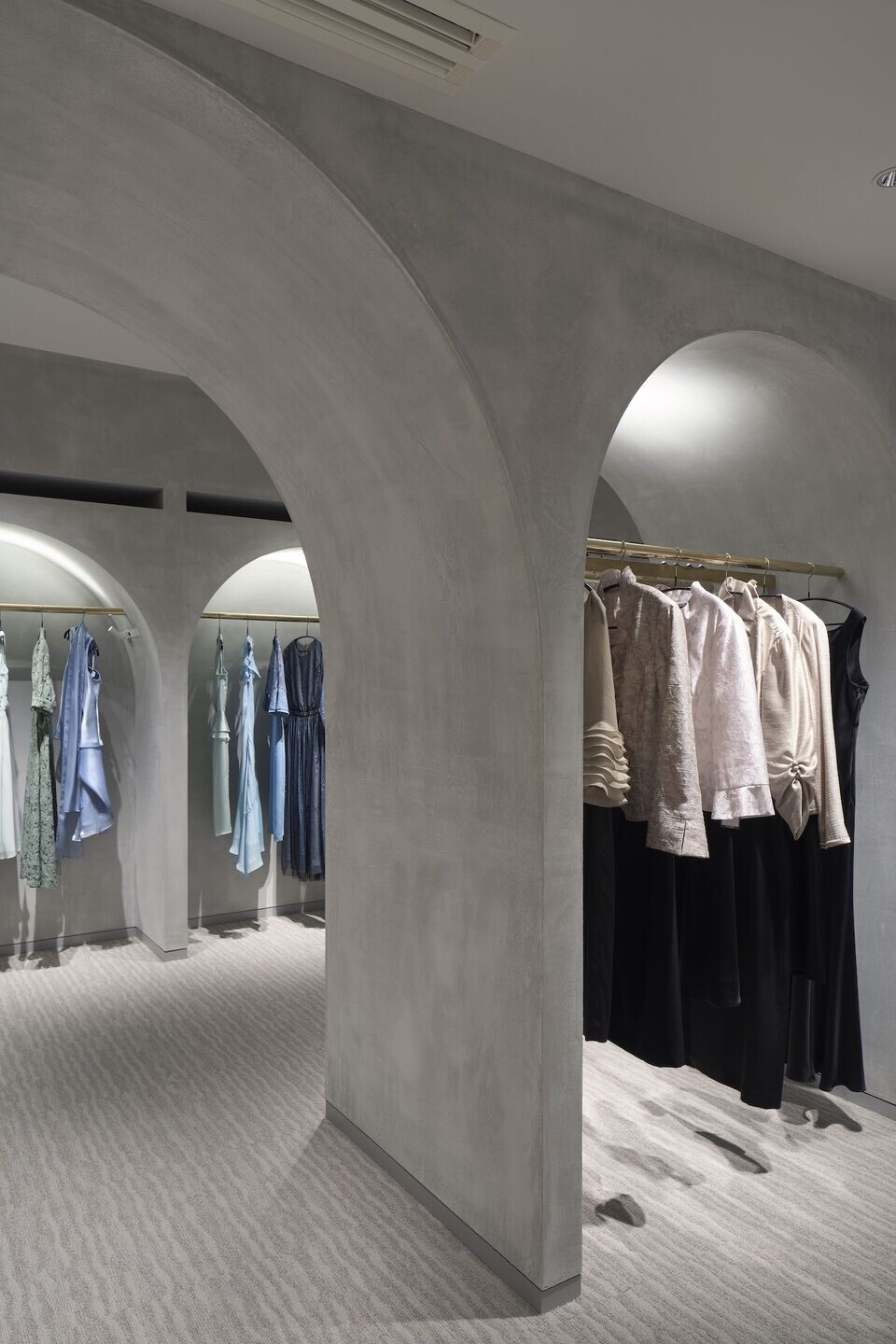 This time, the entire space was first assumed to be a basilica-style architecture, and then the costumes were displayed in that structure. Through the costumes which displayed inside the arches, you can glimpse the next arches in the back, and the repetitive arches are further amplified by the full-length mirror, creating a small but comfortable labyrinth.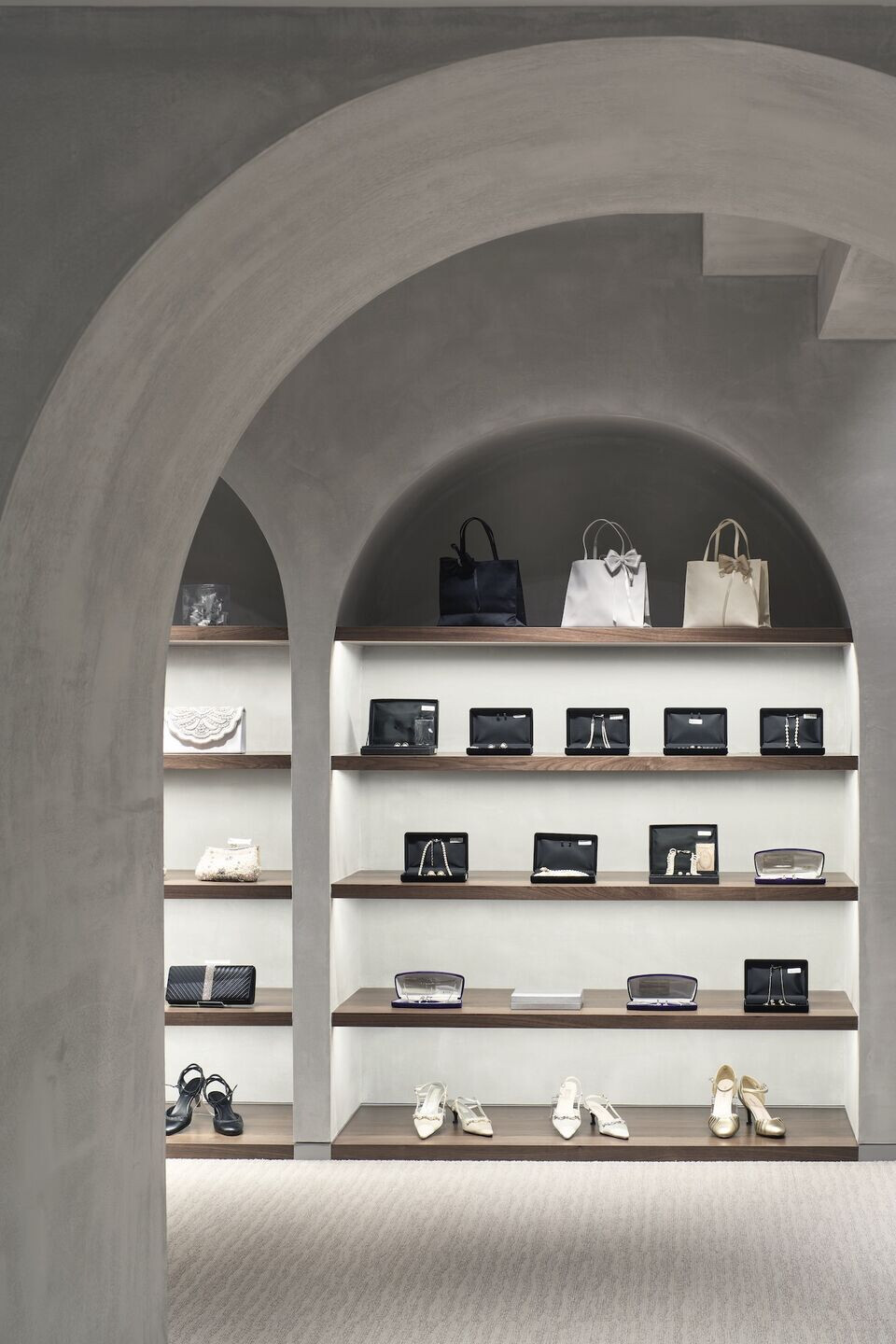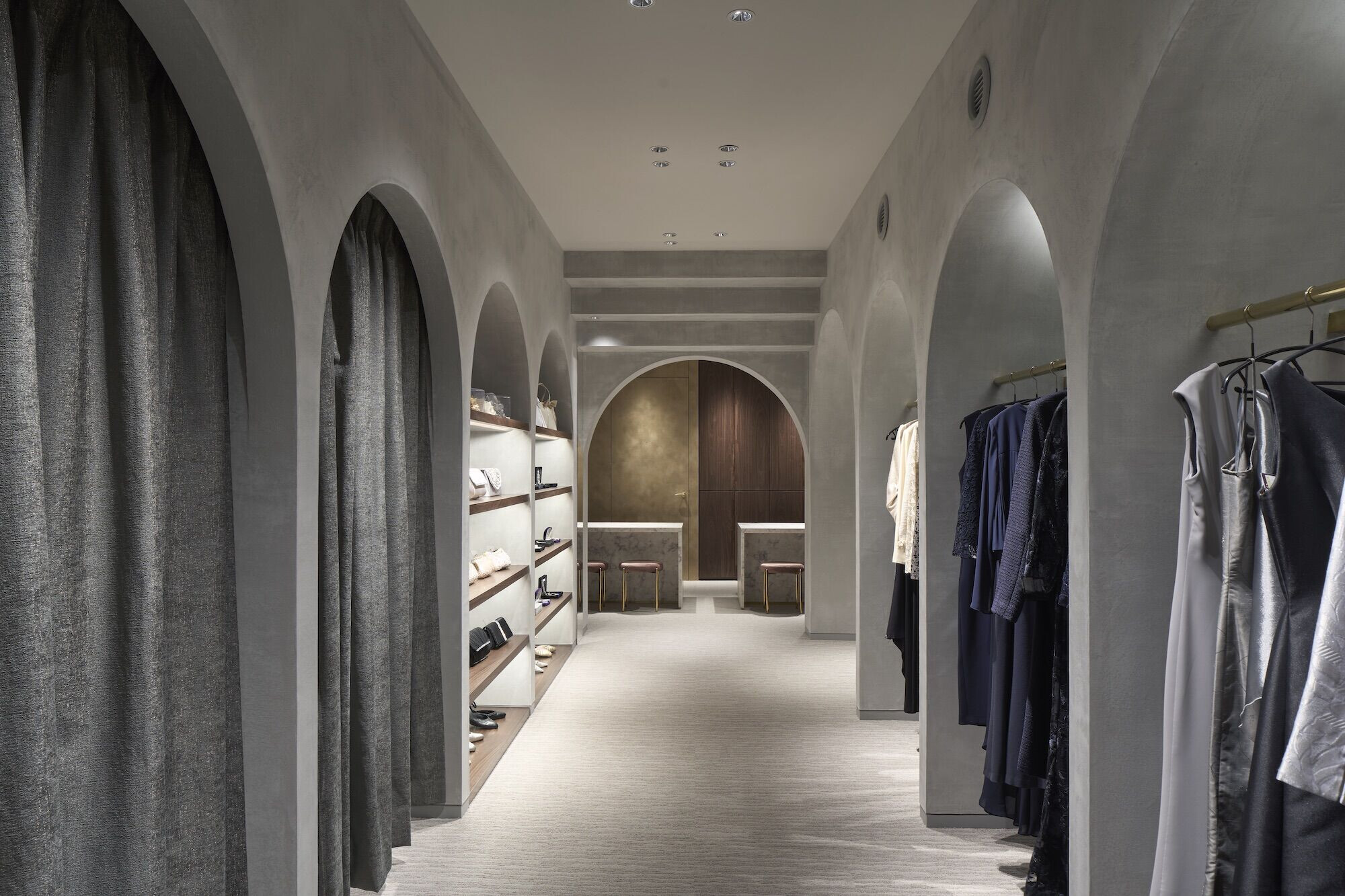 Team:
Interior design: TSUTSUMI & ASSOCIATES
Lighting Design: Lightmoment co.,ltd
Construction: Ooibashi
Photography: Toshiyuki Yano