Interior remodeling project, with the challenge of integrating the various social and functional spaces.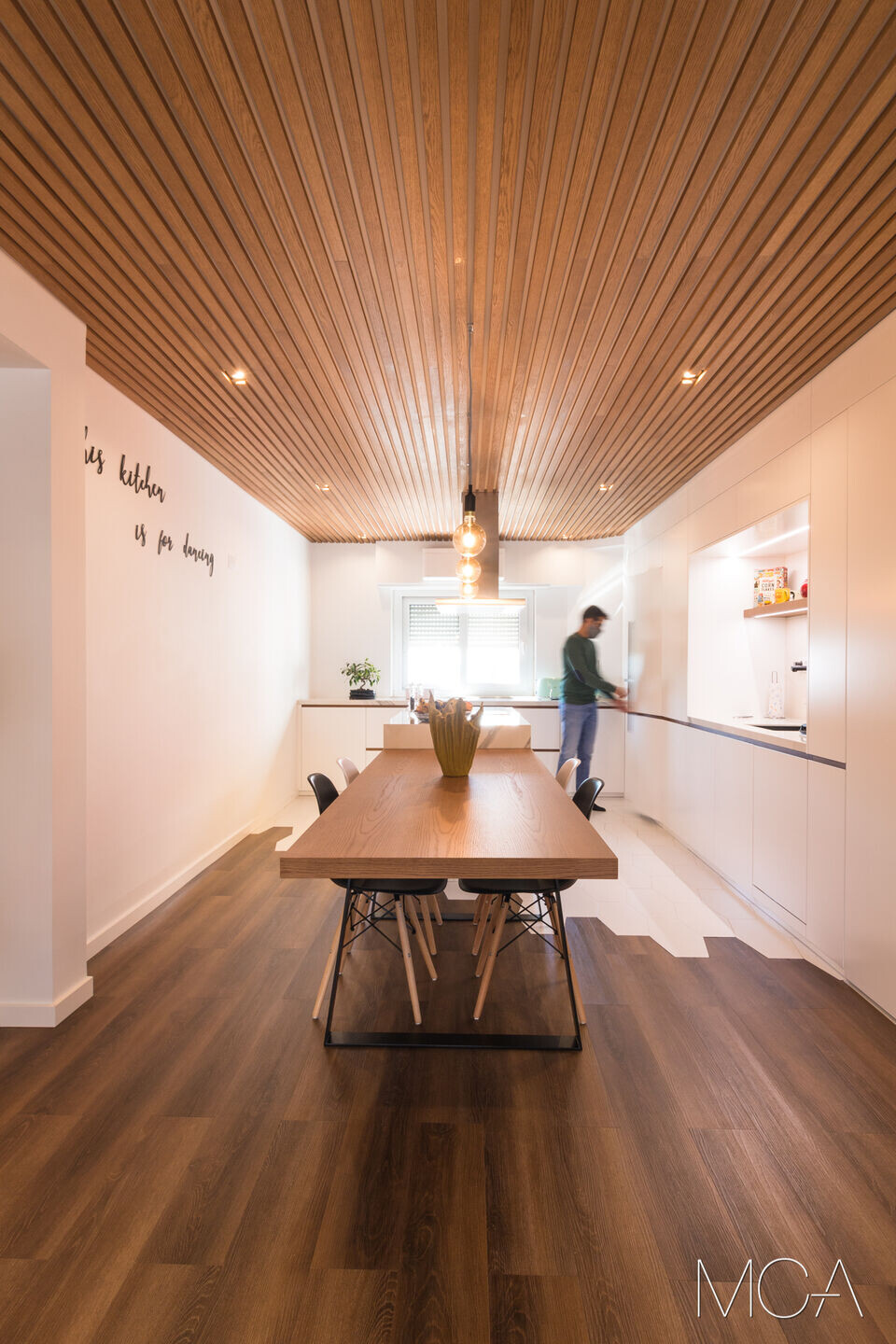 The 150m2 apartment, built in the mid-80s, had a typical interior organization of separation of social, functional and private areas. Where the entrance hall having distribution to the bedroom corridor, the living social and meal areas and finally to the kitchen and laundry areas.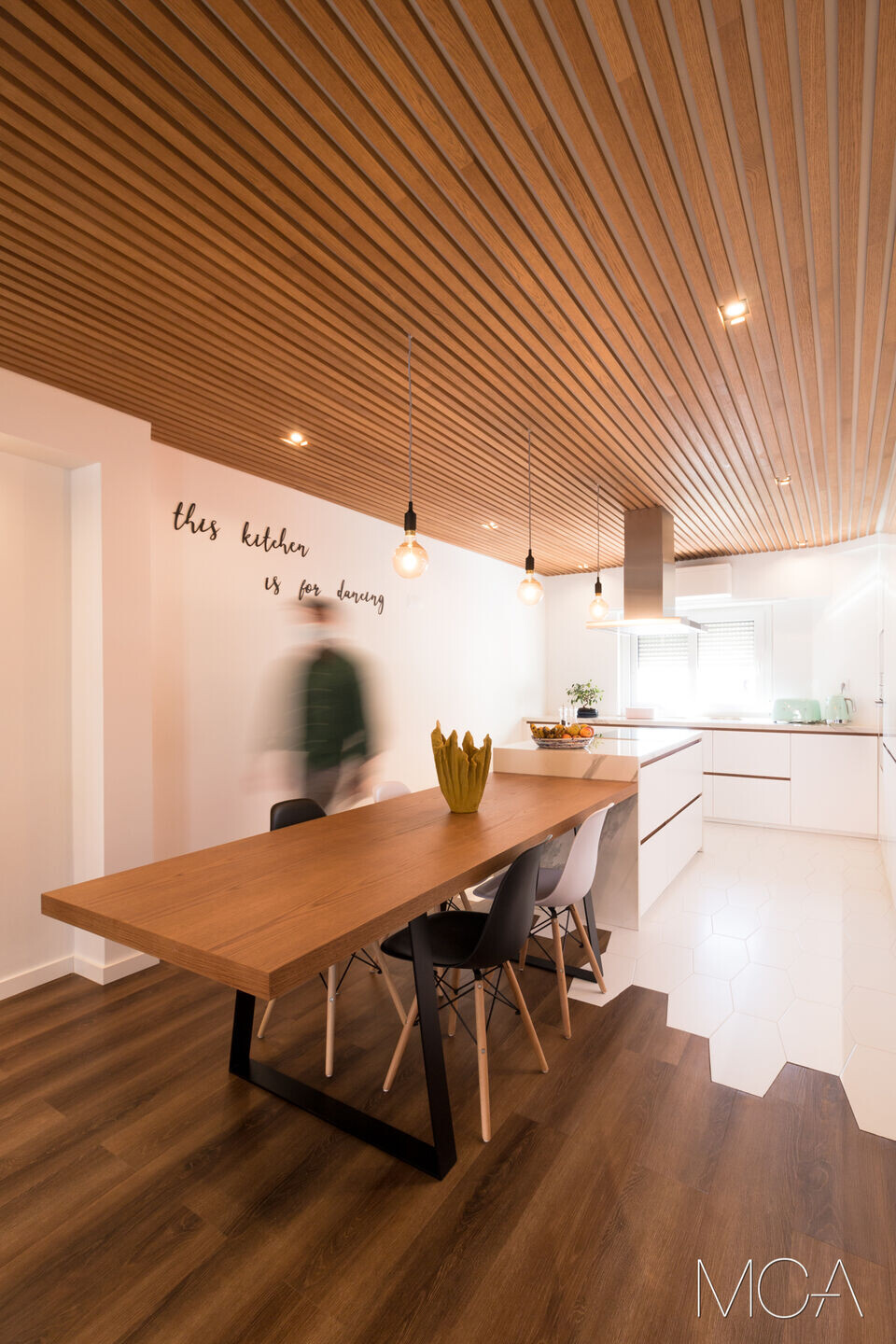 Having as its main premise the integration of the various social spaces with the kitchen, the proposal presented by MC-A materialized in removing physical and visual barriers between the living and kitchen areas. While integrating the dining space as a functional extension of the kitchen, and at the same time as an aesthetic extension of the living area.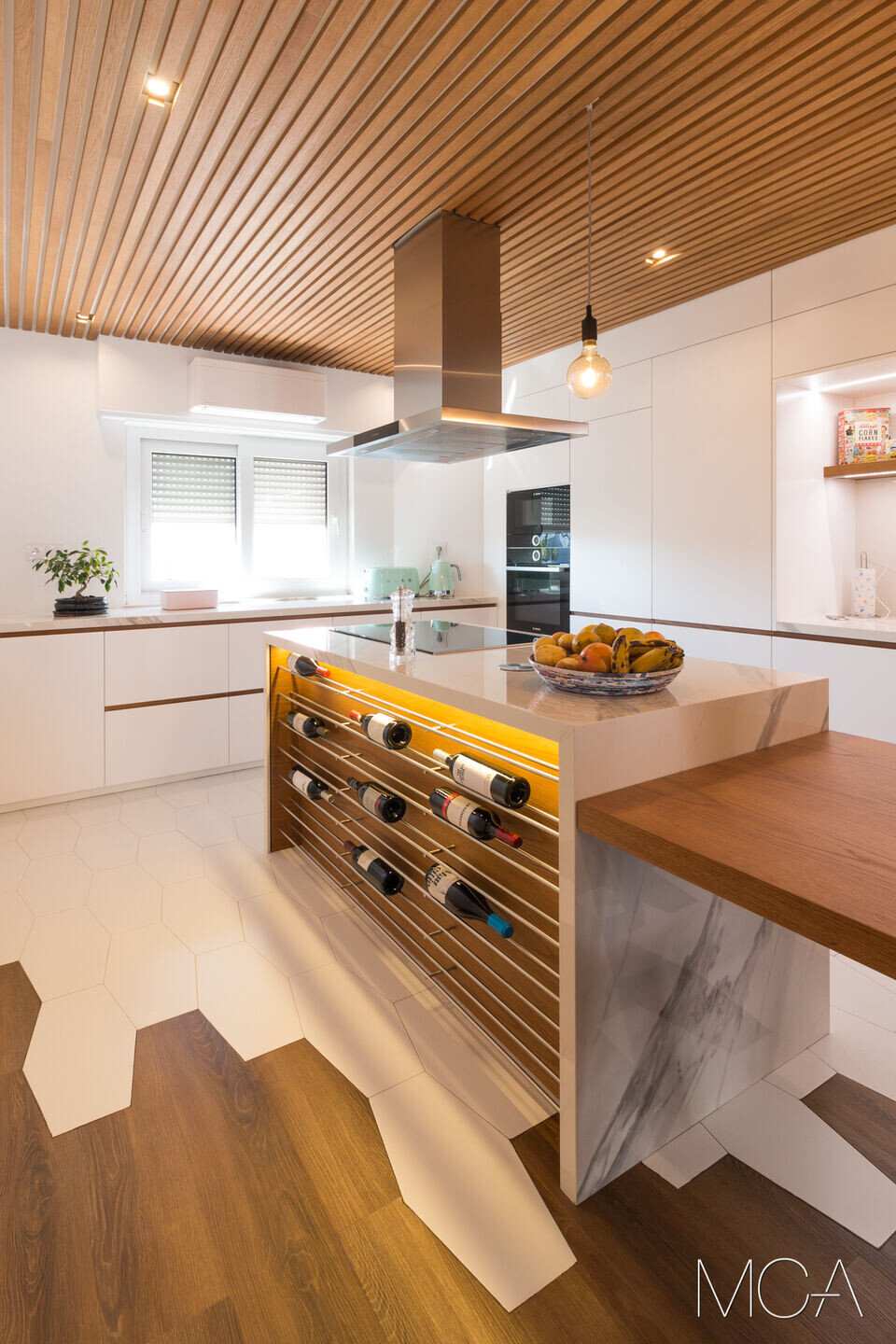 This new transition area, between living areas and kitchen, is articulated in the use of materials, namely in the ceiling and floor coverings, in an unusual but balanced way. The extension of the ceiling covering, a marine-grade plywood veneered with French oak, unifies the transition area with the kitchen, while the flooring hexagonal porcelain tiles and vinyl parquet (of sustainable production), form an asymmetrical but fluid intersection with the other elements that make up the island countertop.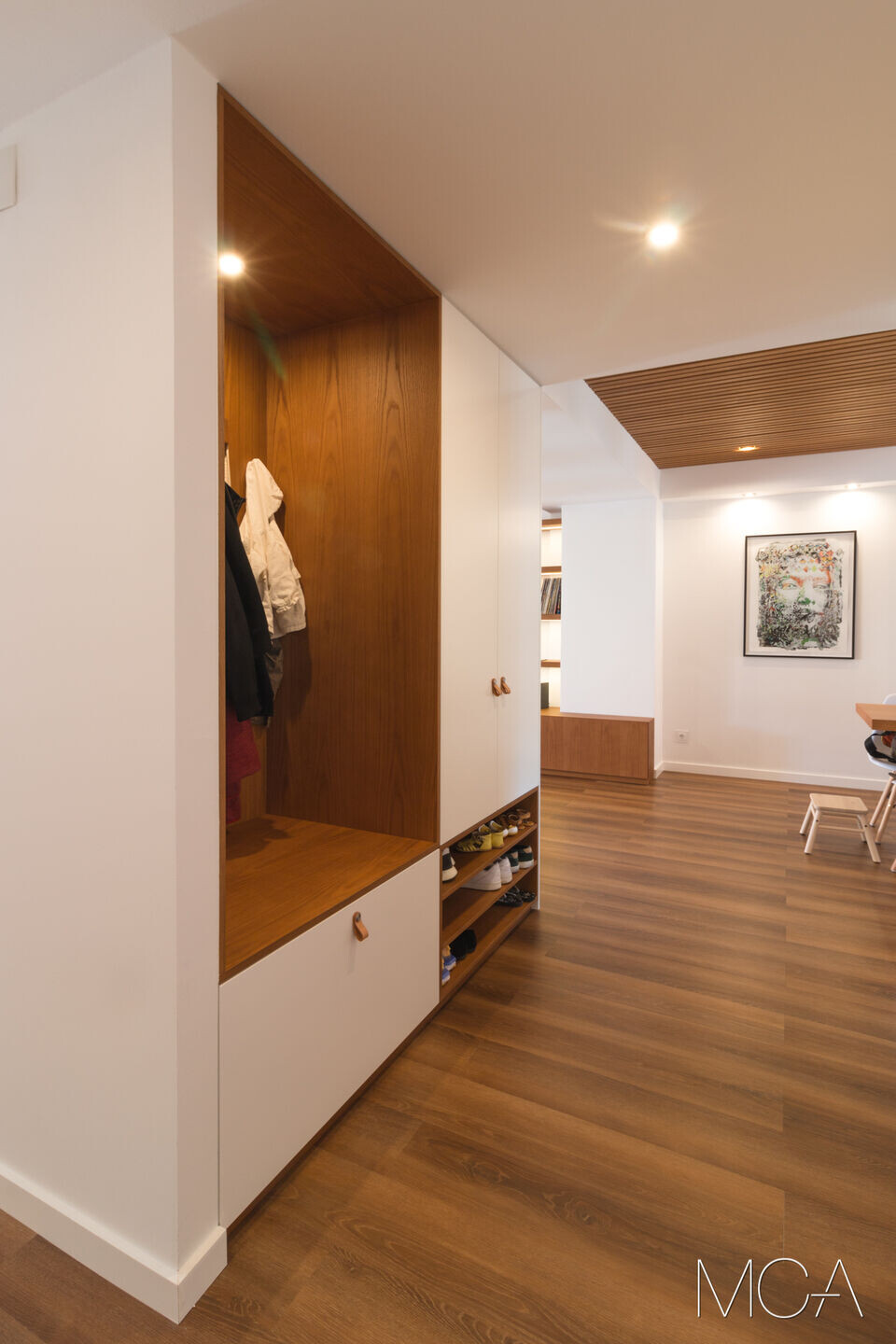 The laundry area was also carefully integrated with the kitchen, but its segmentation is promoted without affecting the visual interpretation of the space, as the passage is hidden in the kitchen cabinets.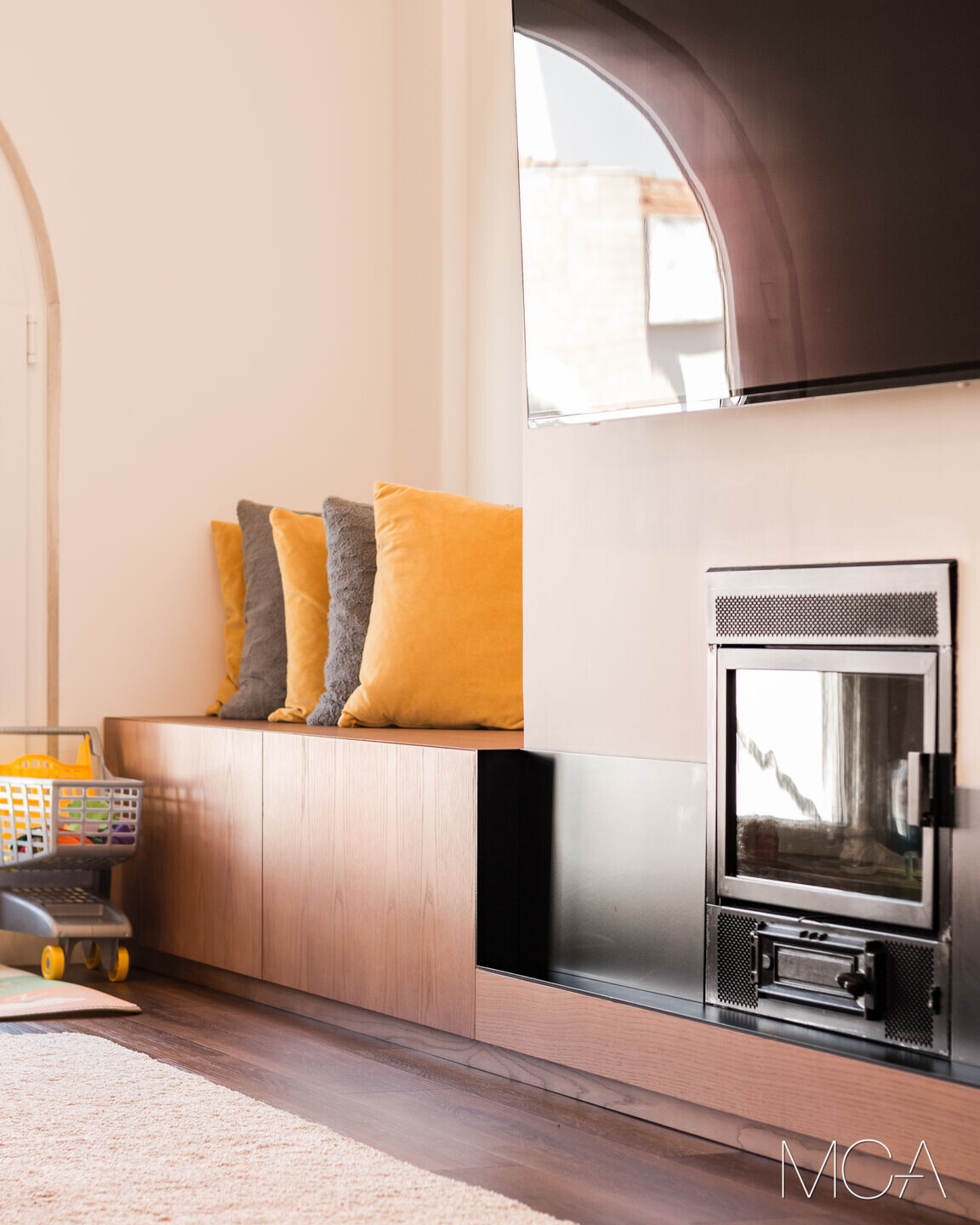 The sustainability of the materials and the energy efficiency were also premises of the project, having influenced the selection of coatings, paints and other materials used. Equipment selection was also paramount, as the chosen models stand out in terms of their energy performance.