The new office of lawyers Susana Pereira, Roberta Miotti and Rute de Sousa Reis identifies itself as a project full of symbolism, innovative and charismatic, as well as a space that emanates safety, serenity and comfort.
The existing space, with certain determinant constraints for its new interior dimensioning design, namely the configuration and openings, resulted in a creative and practical project idea, responding to the requests for the office concept sought by the lawyers.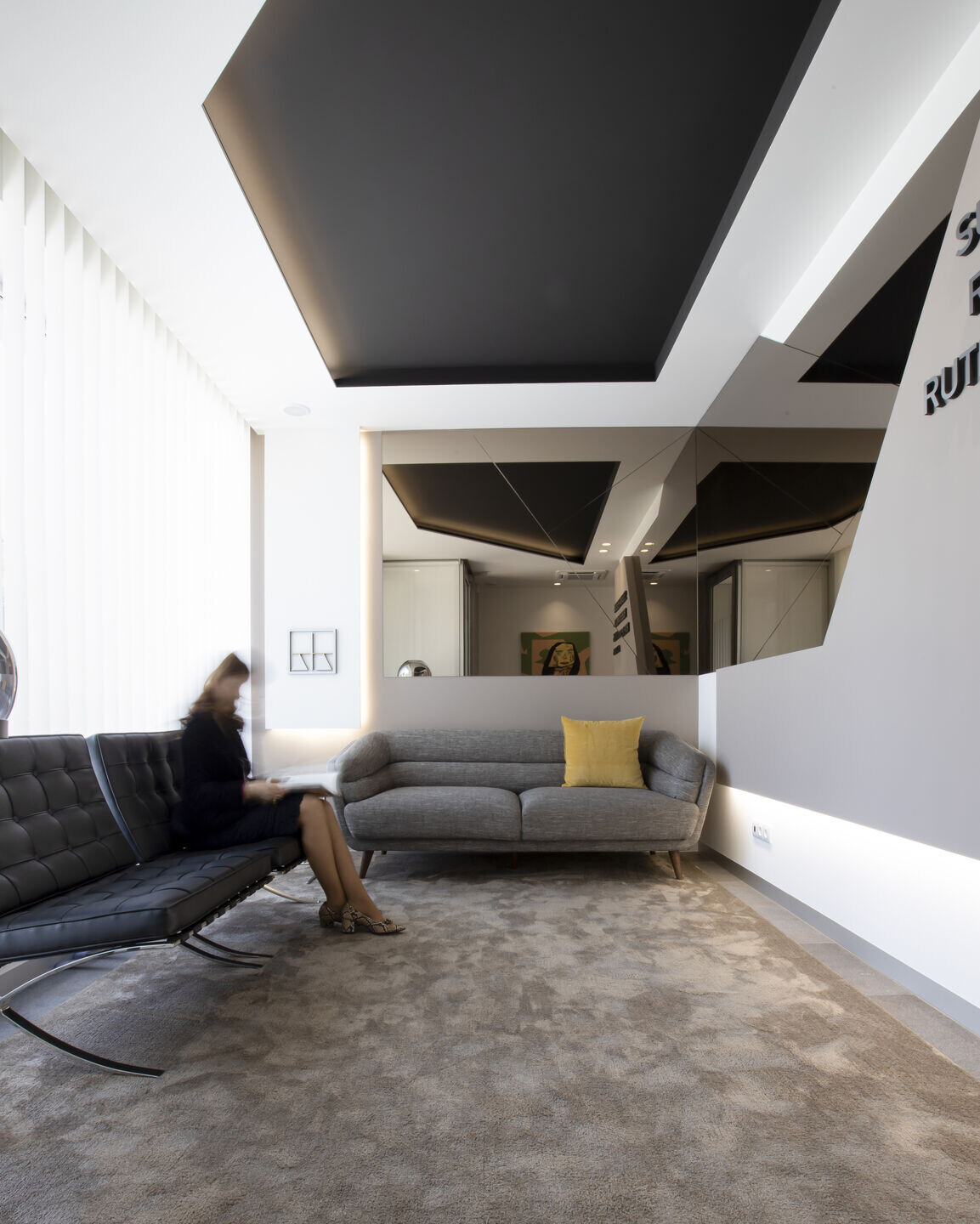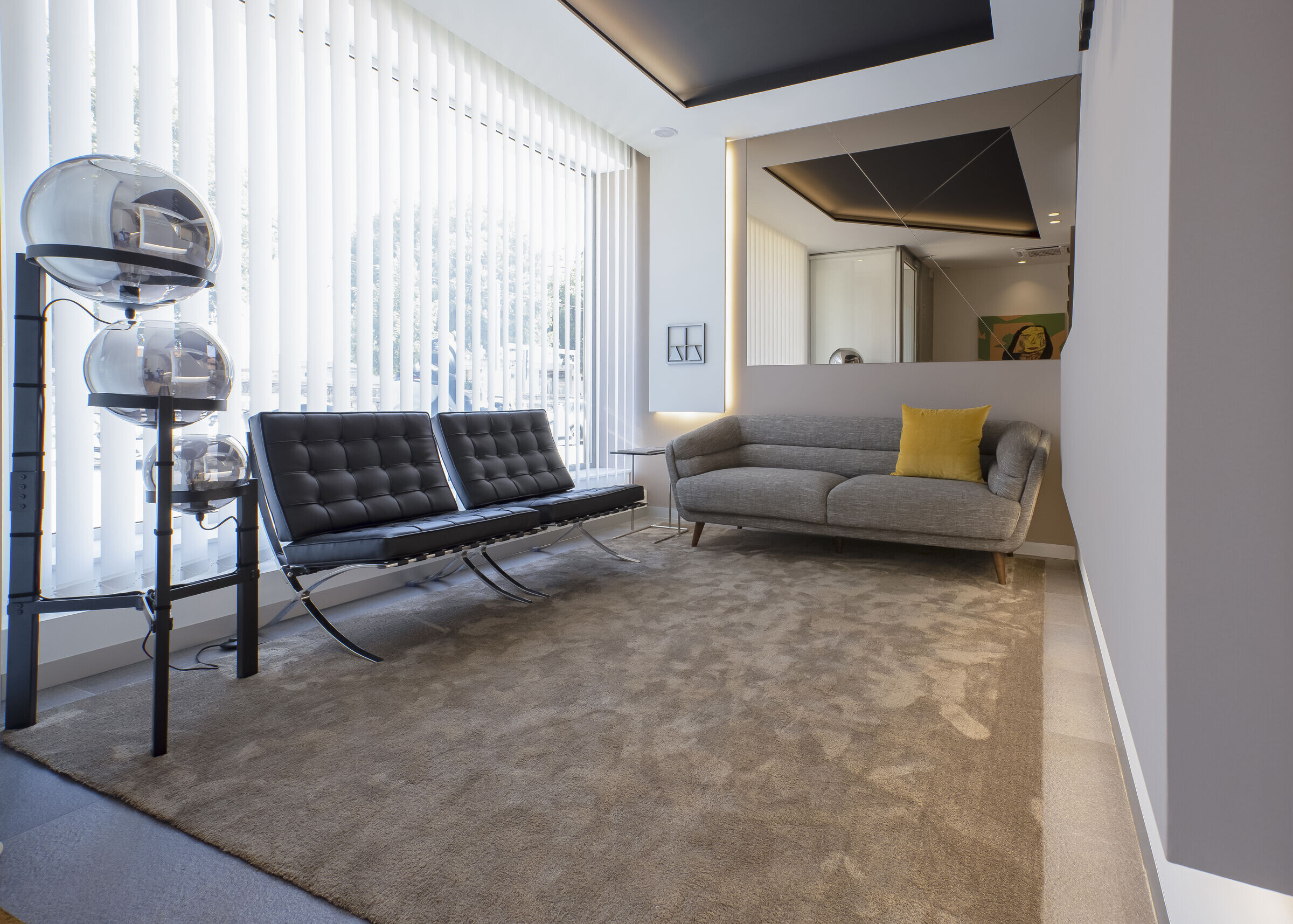 Compartmentalized into a waiting room, work spaces, cafeteria and meeting room, the new office, deliberately designed with symbology, sobriety and dynamic lines, offers tranquility and confidence. The delineated space offers the adequate silence and tranquility to the practice of the profession.
All furniture and decorative elements were carefully chosen and thought out, giving the space the necessary balance.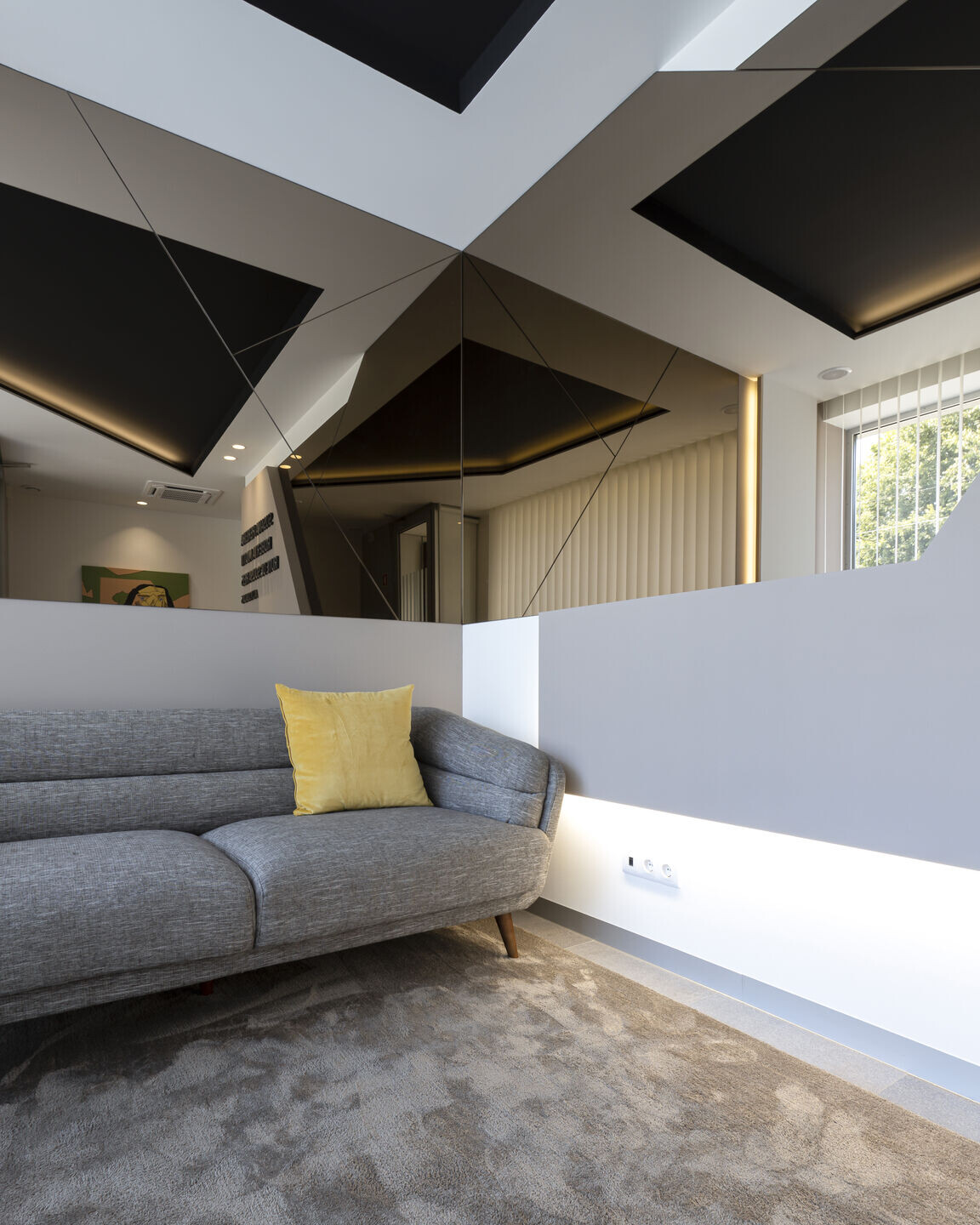 Symbology:
The office is located in the city of Viana do Castelo with the number 188, which coincidentally, is a number full of symbolism — if we separate the digits of the whole number 188 (1+8+8 =17 (1+7) = 8 we have the number eight.
Interestingly, Hindu iconography and architecture place great emphasis on the symbolism of the number eight which, in addition to representing the central balance, also represents Justice.
The horizontal eight represents the mathematical sign of Infinity and, on the Tarot card of Marseilles, this number also means Justice.
The mirror, used on two perpendicular walls in the waiting room, is the element that represents the symbol of purity, truth, sincerity and conscience, so important in law. Also revealing the apparent reality and reflecting it in an inverted way.
One of the main symbols of advocacy, the scale, is subtly represented in the waiting room mirrors. In one of the mirrors, in a faceted shape, the representation of a plate, which ends up being reflected in the other mirror that is orthogonally placed, symbolically reflecting Justice.
The colors highlighted in this project were brown, associated with safety, responsibility, maturity and comfort. The gray color, neutrality and balance. The white color, peace, innocence, tranquility, kindness and clarity, and black, that represents mystery, power, elegance and sophistication.
"The need for a new space, combined with the intention to improve the services provided to our increasingly demanding clients, combined with an expanding international dimension, led to the move to a new office located at Avenida Afonso III, 188, in Viana do Castelo. The new space, designed by the "Valdemar Coutinho Arquitectos" team in meticulous collaboration with our team of lawyers, reflects a sophisticated, futuristic and technological environment, combining the necessary tranquility, privacy and comfort, traditional in law, with a new image of modernity and collaborative spirit. Our new office represents a commitment to the city of Viana do Castelo and to the new international challenges in the North of the country, reflecting our culture of values, visible in all materials and color palette chosen for the project: objectivity, transparency and proximity." Susana Pereira — Lawyer
Material Used :
1. Cinca - Ceramic - Floor
2. Famo - Furniture Office
3. Robbialac - Painting-Walls
4. Area-Areastore - Entrance Sofa - Decorative Pieces - Chairs
5. Canon - Photographs
6. Asus - Computer Monitor
7. Egger Wood Products - Wall Panels