Liberty Garda
It is a project that was born and developed around an architectural recovery. Casa Liberty Garda disappeared from the eyes of its fellow citizens and tourists for many years. Covered by vegetation it was practically non-existent. Called to carry out a real recovery of the exteriors, the Padiglione B studio developed a new project that could dialogue with the needs of the new ownership. Maximum care was taken on everything that could be enhanced starting from the internal staircase and then moving on to the outside with the resurfacing of the lime plaster, as well as the restoration of part of the external decorations and the restoration of the large staircase.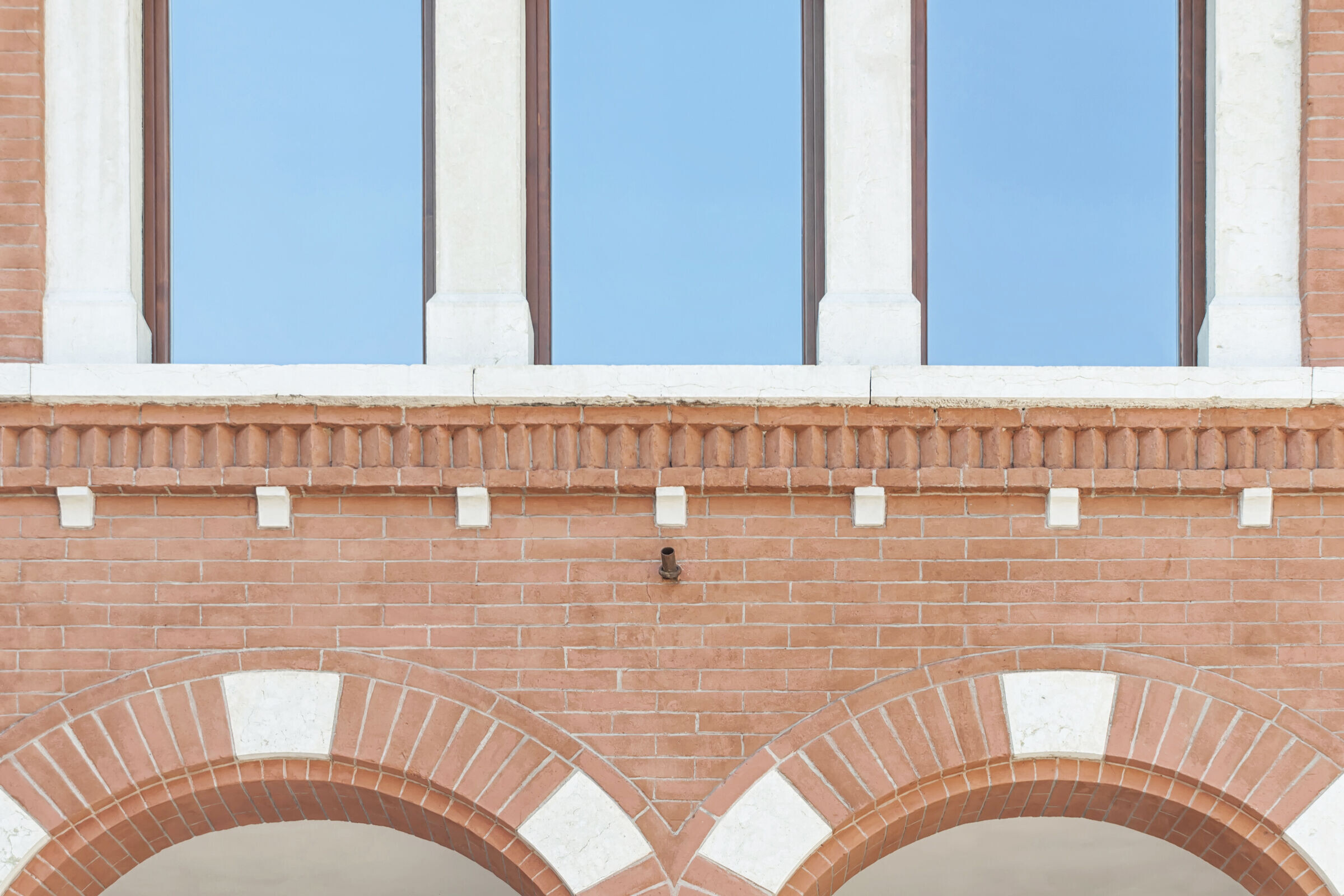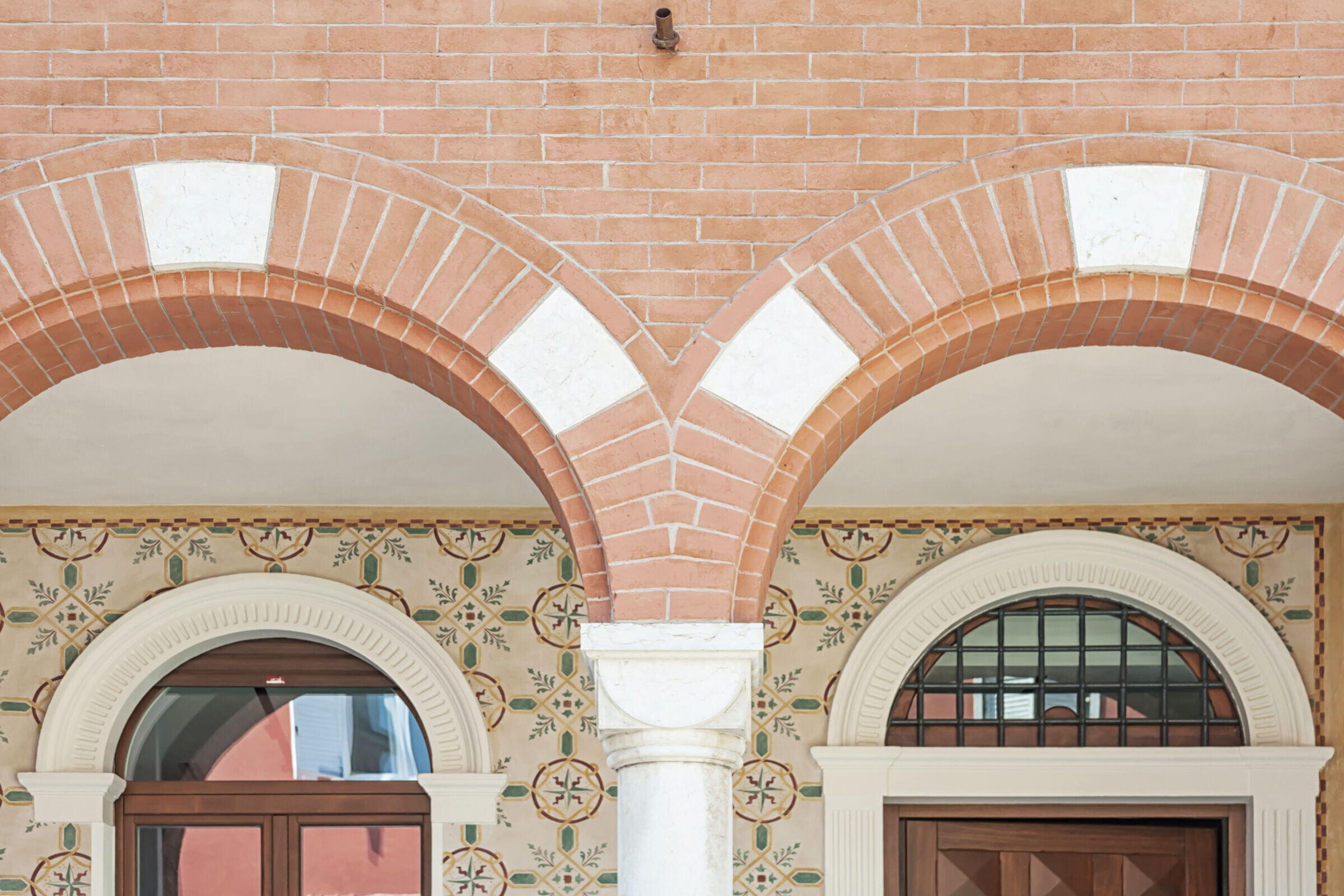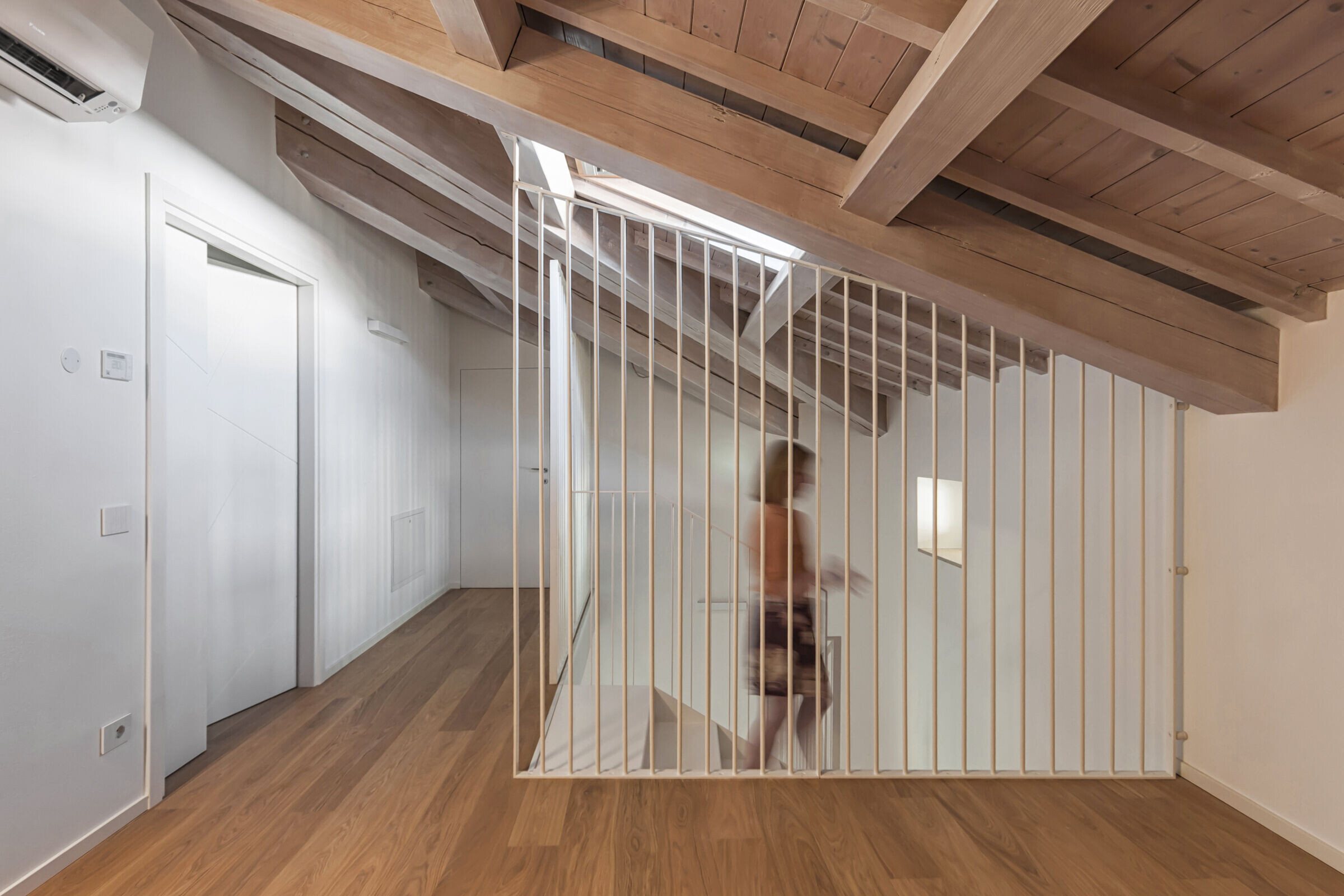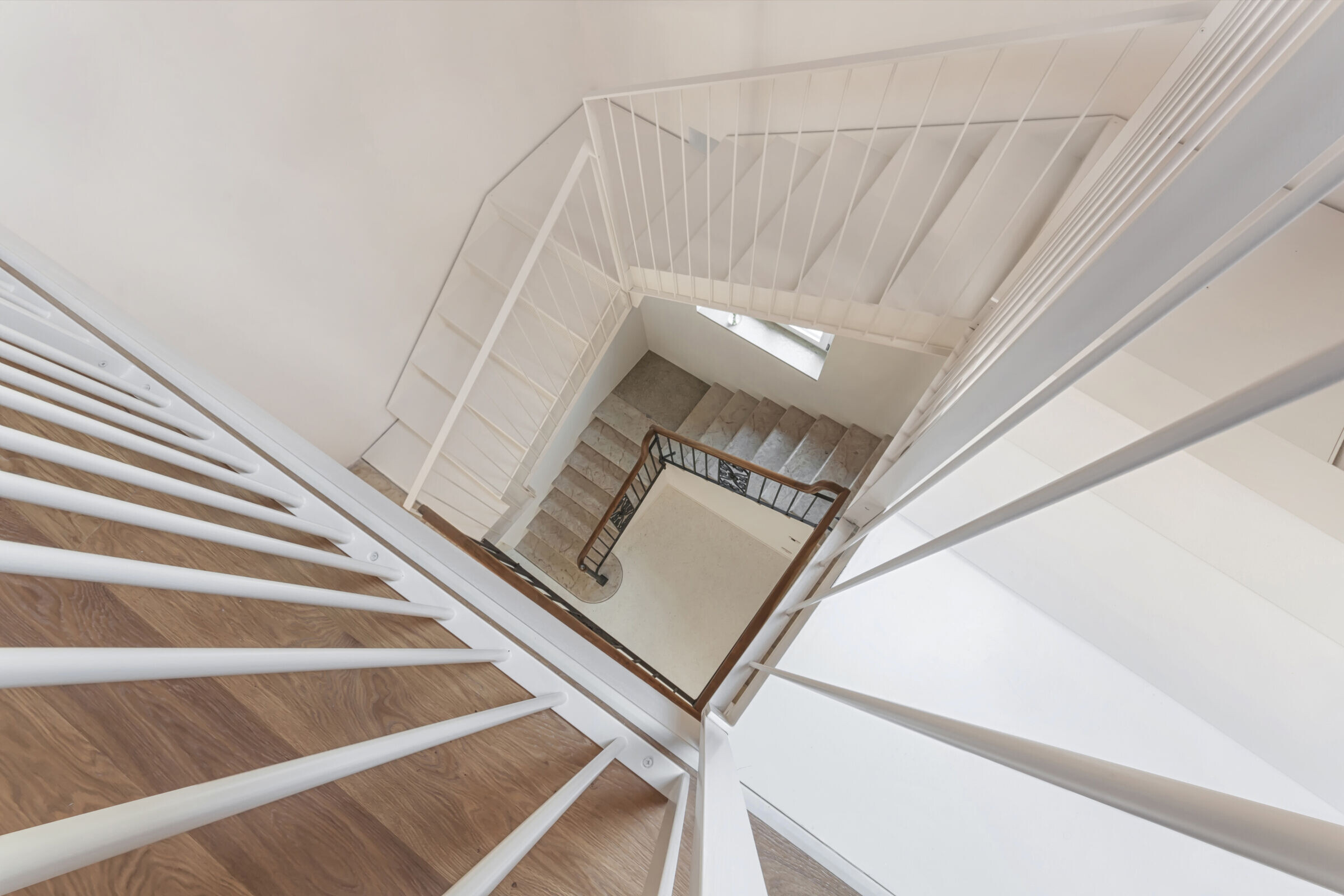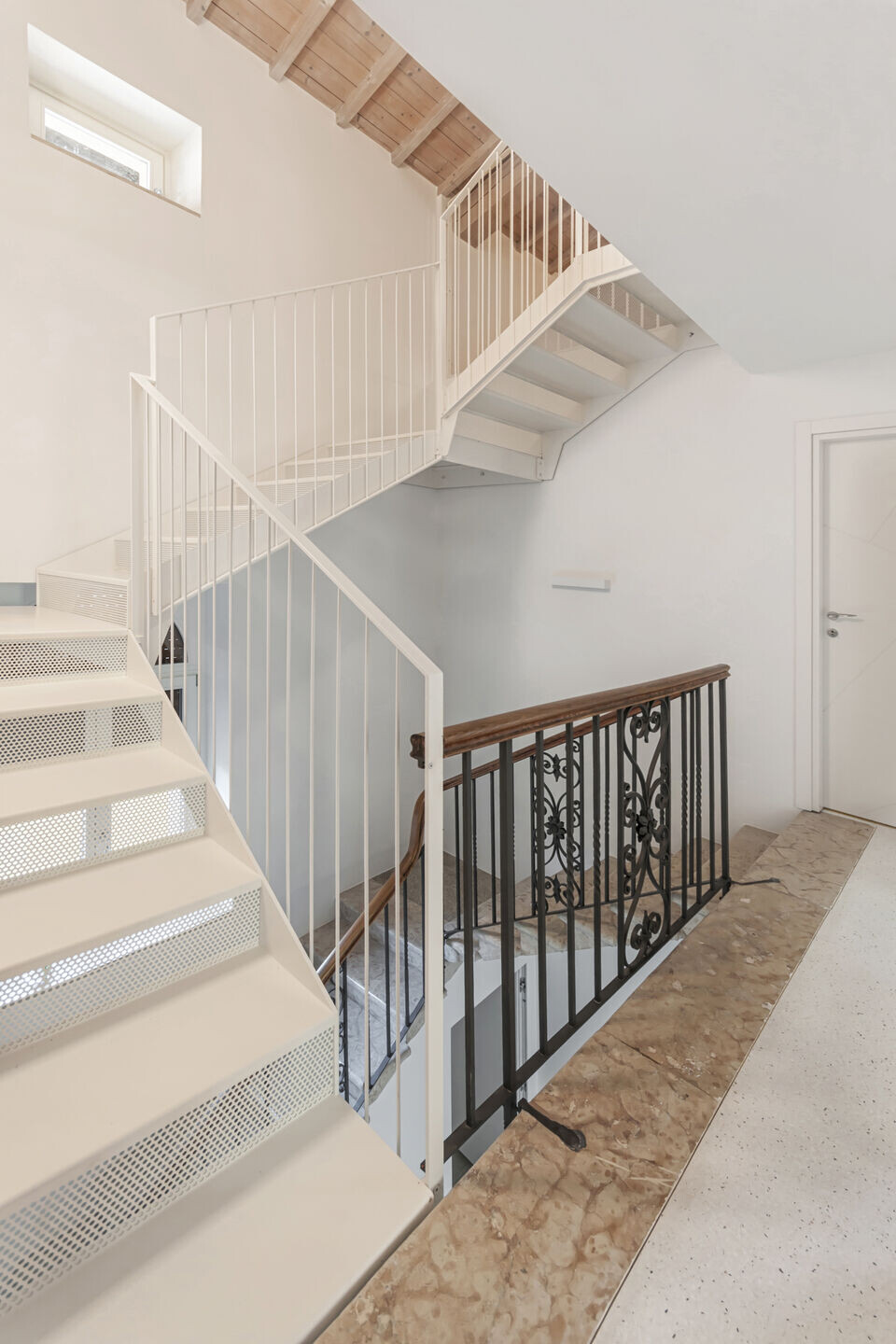 The interior saw the use of those materials that have always been present in the homes of the last century with the use of Palladian flooring and noble parquet on the upper floors.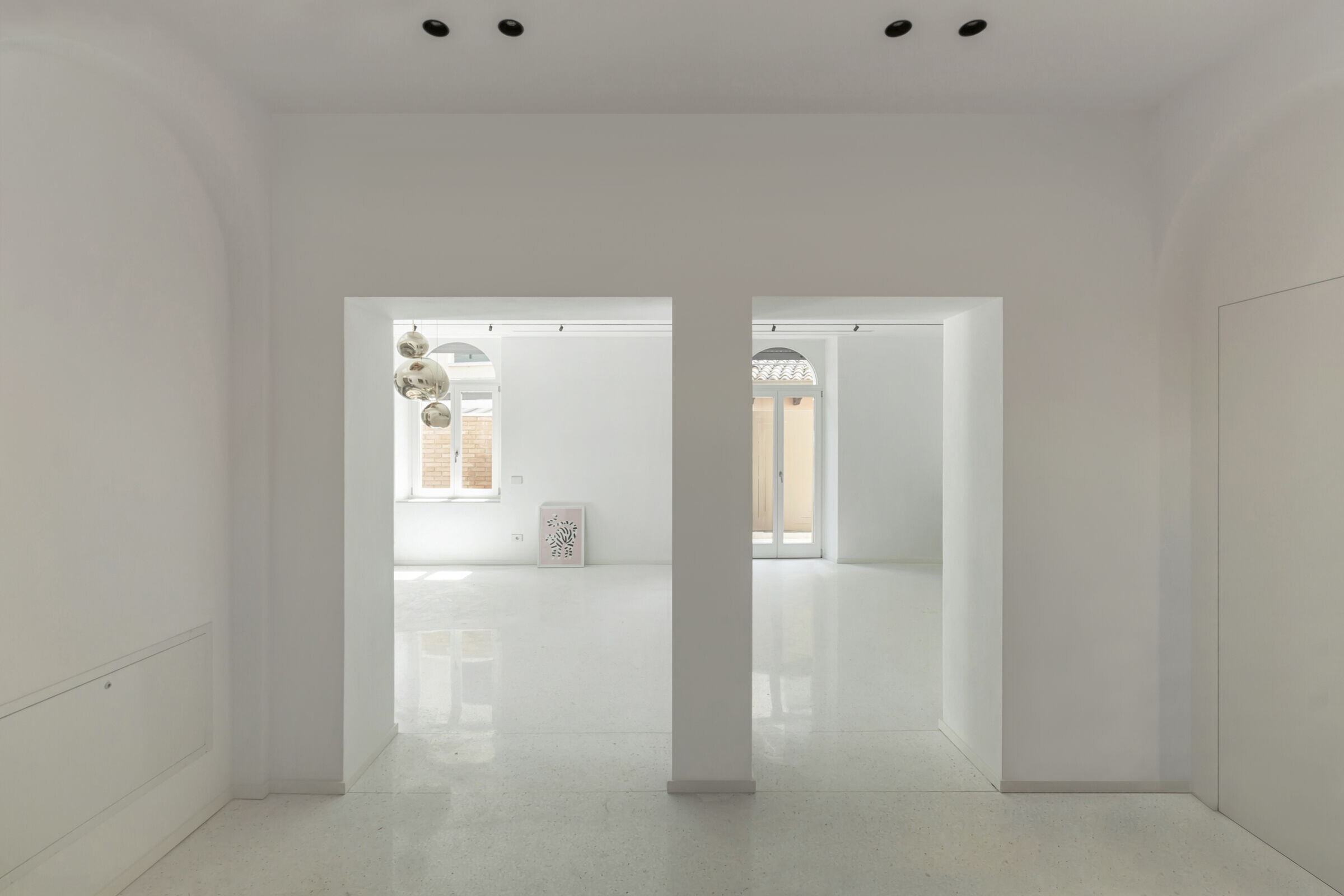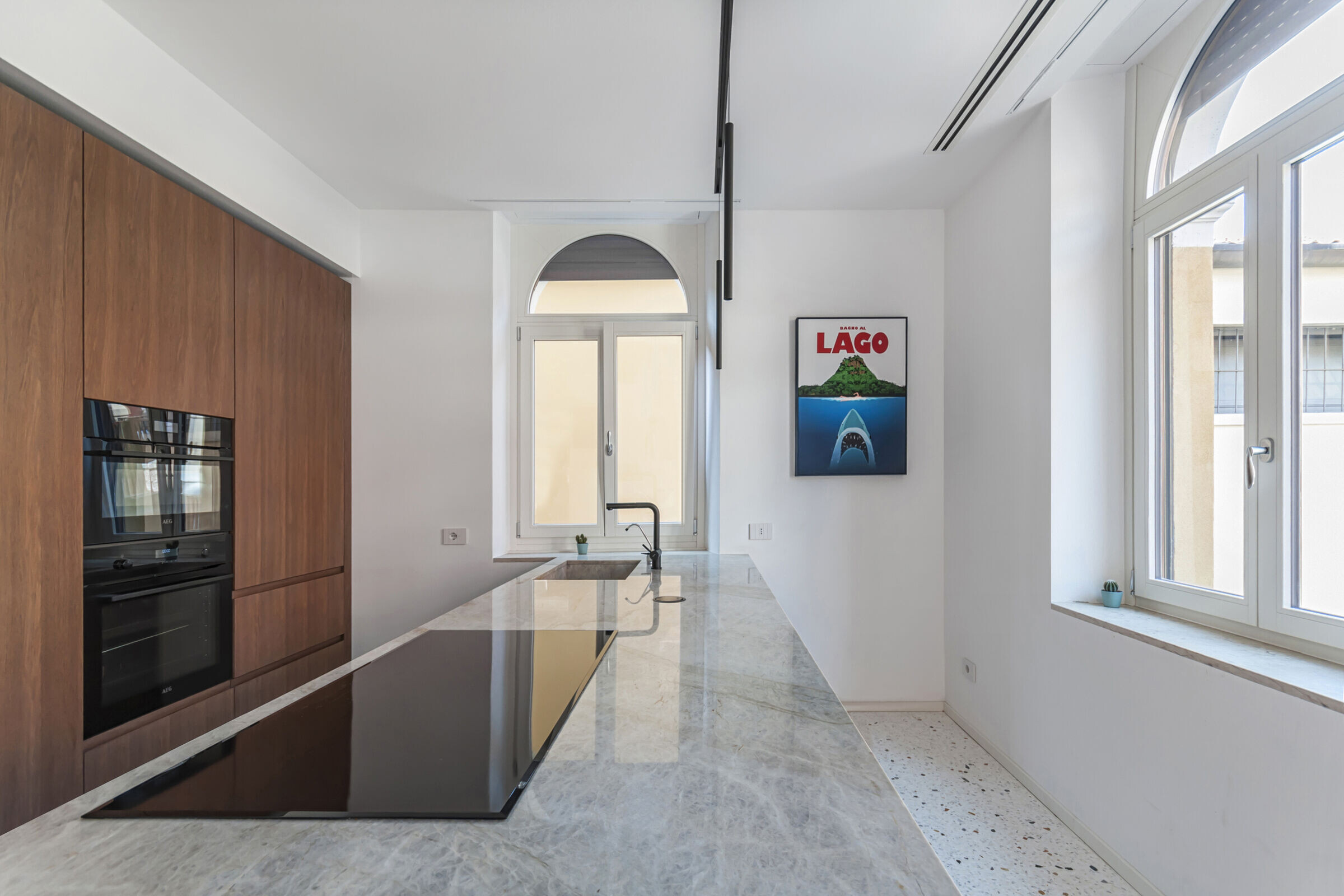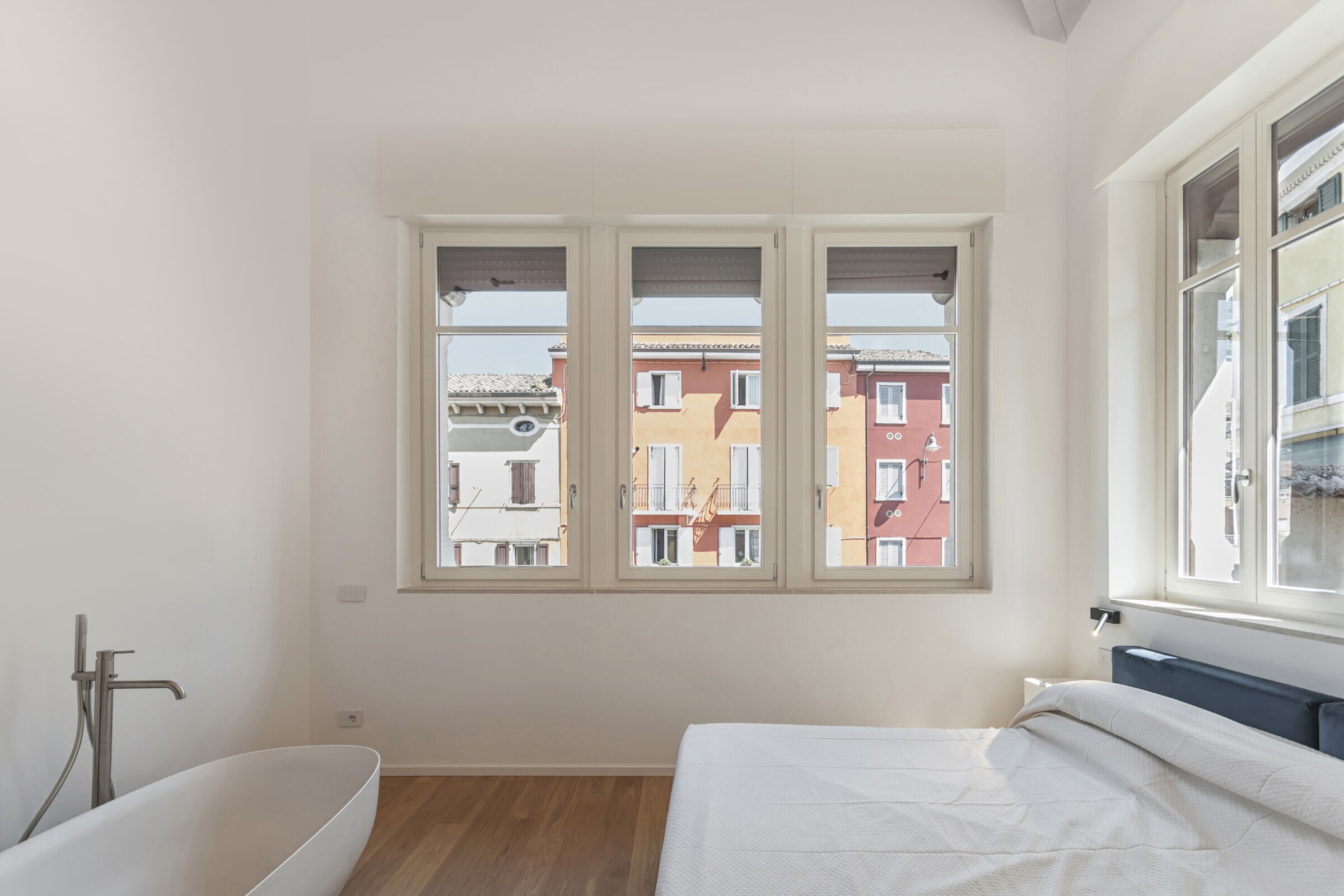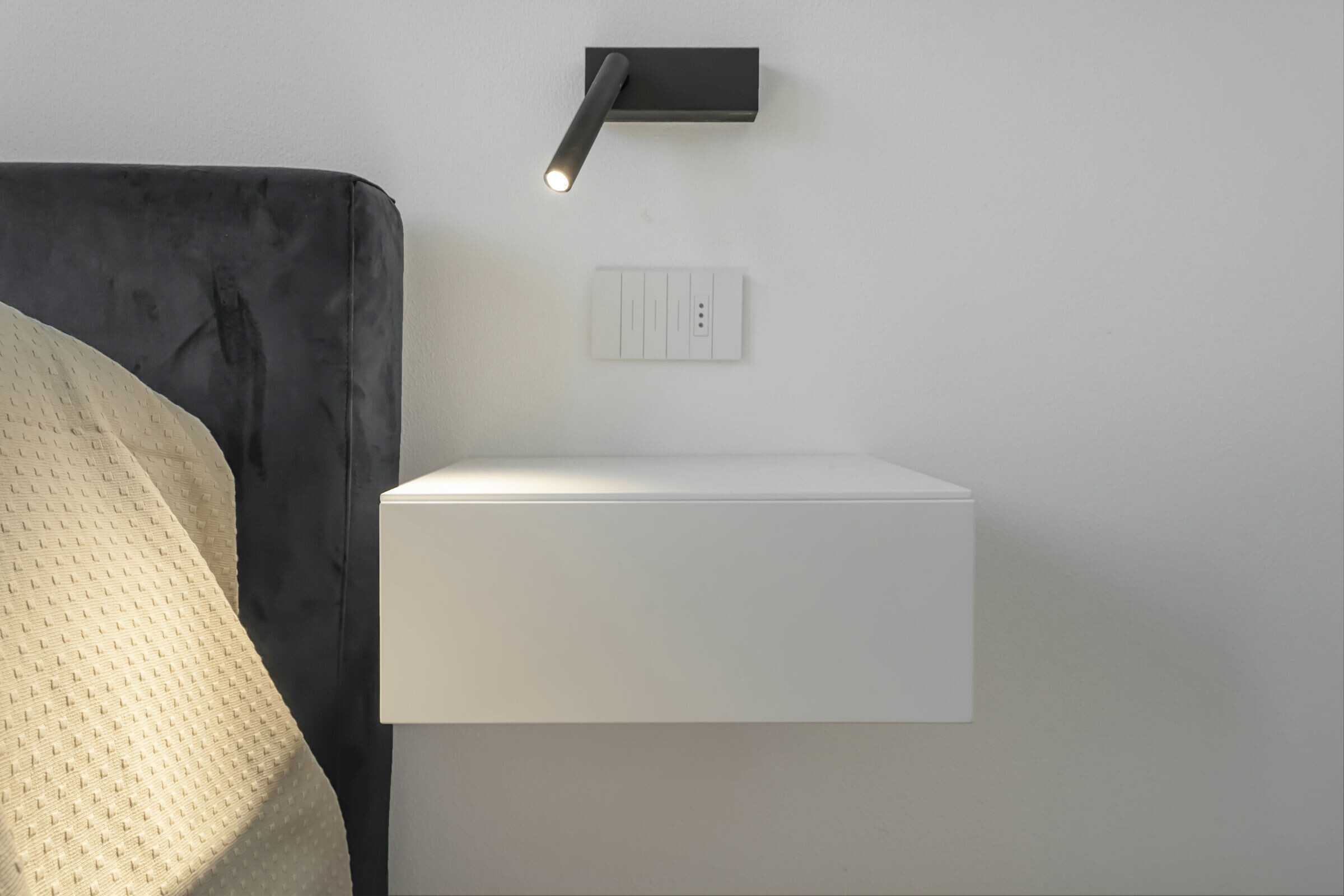 The theme of the bathrooms is a tribute to the use of the most classic decorations of the 40s and 50s, with the use of mosaics of different sizes combined with small format tiles, all played with lively and brilliant colours, thanks to the use of enamel . Each bathroom is in fact a project in itself in which all the members of the studio were able to best express quality and ideas for a unitary architectural thought.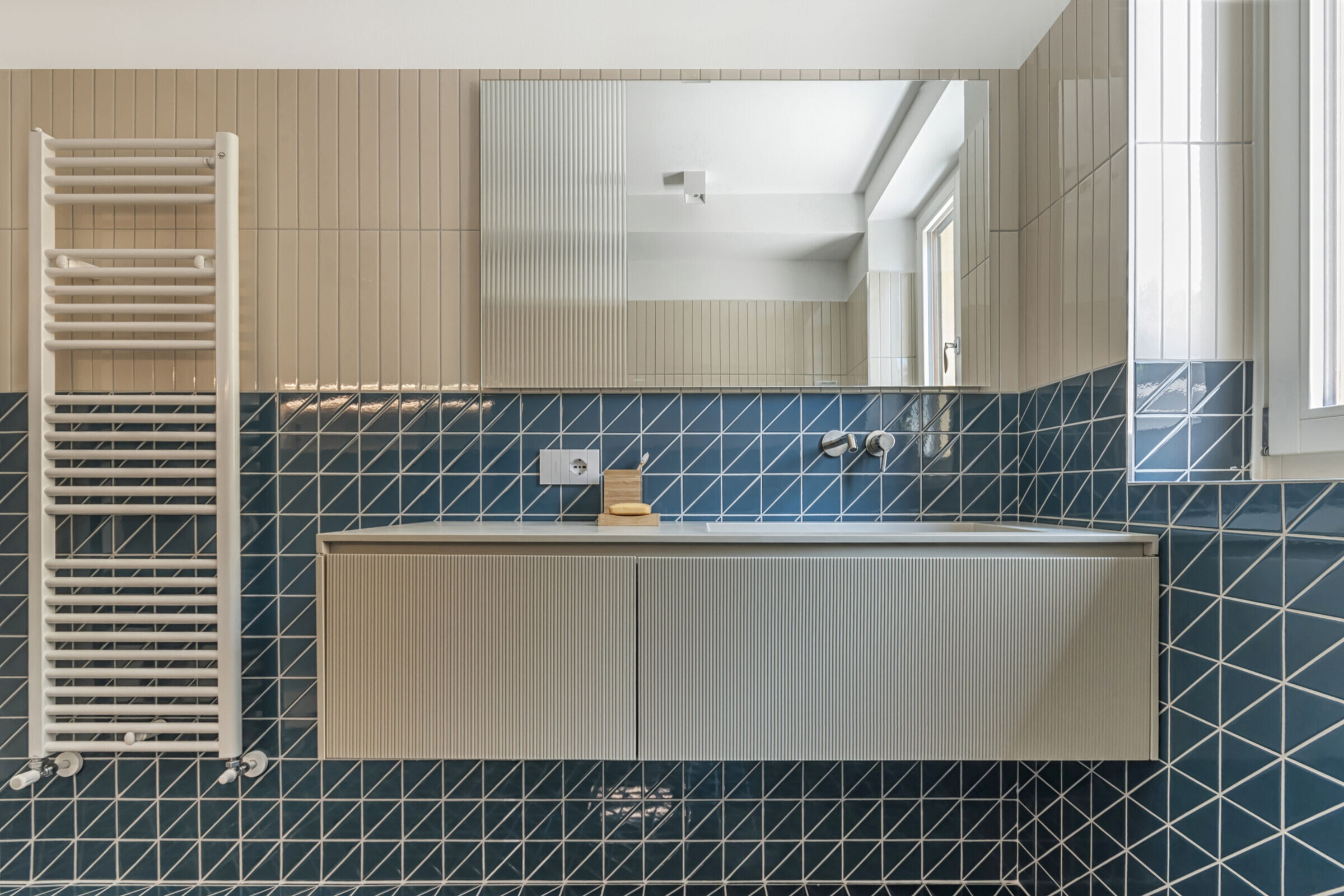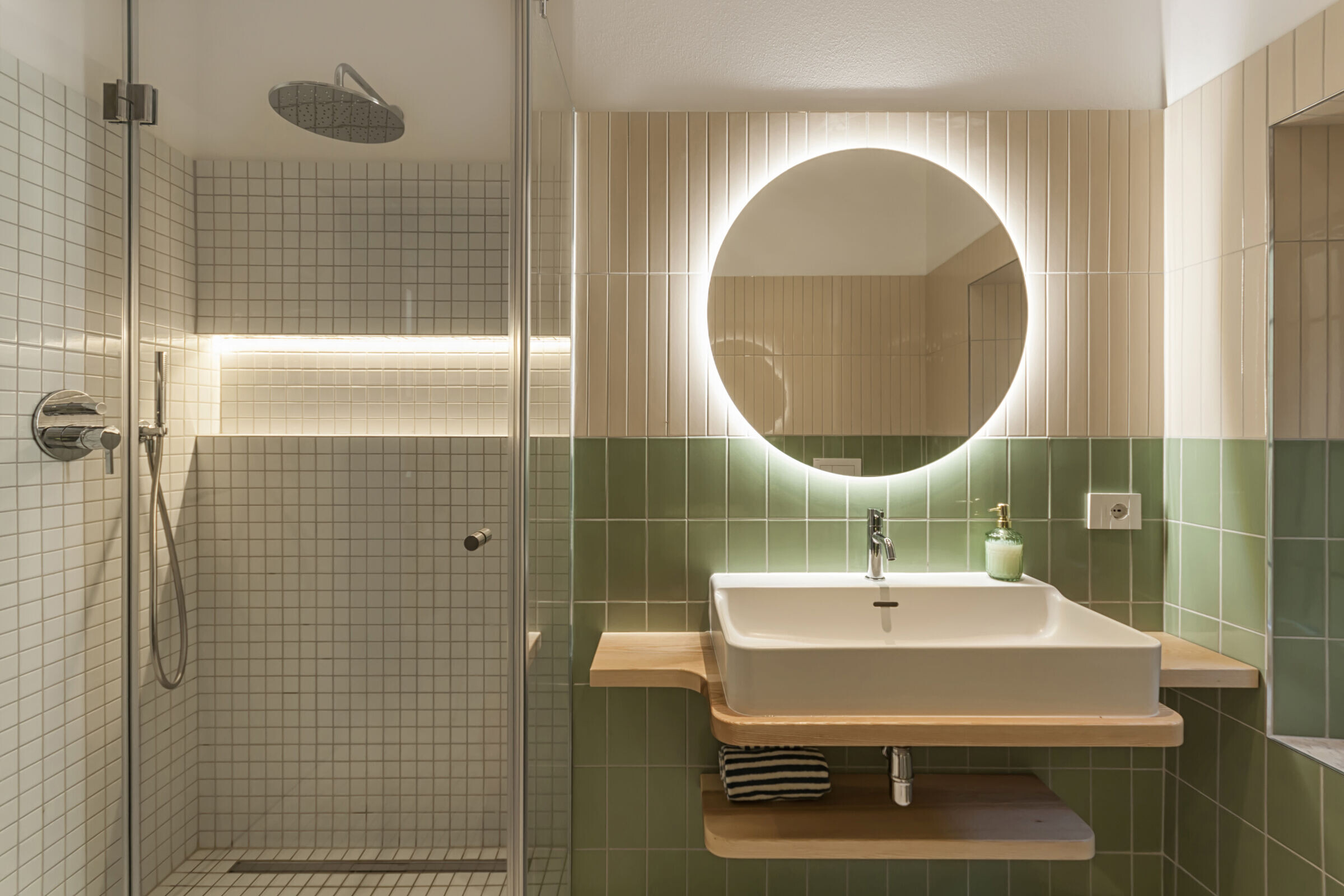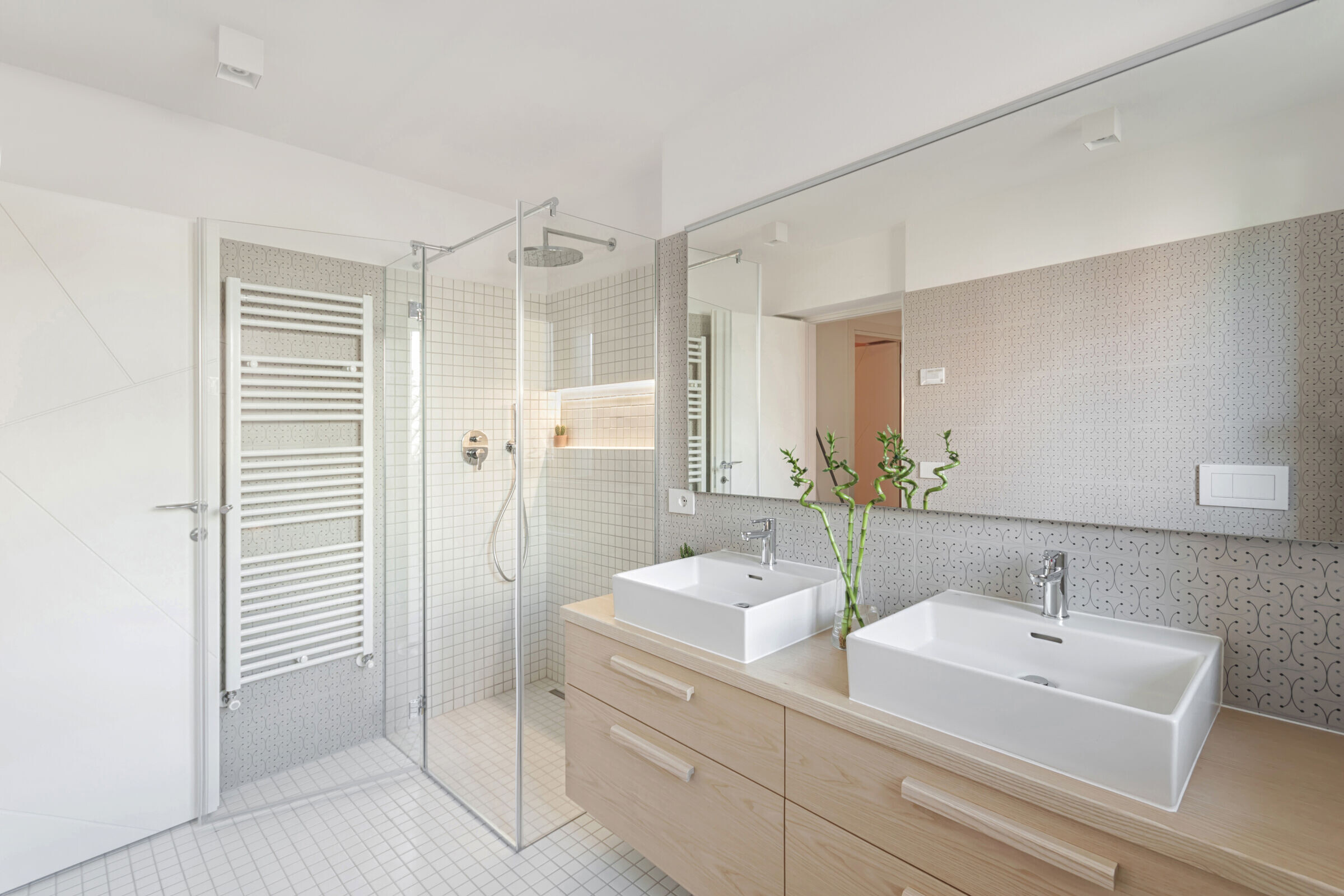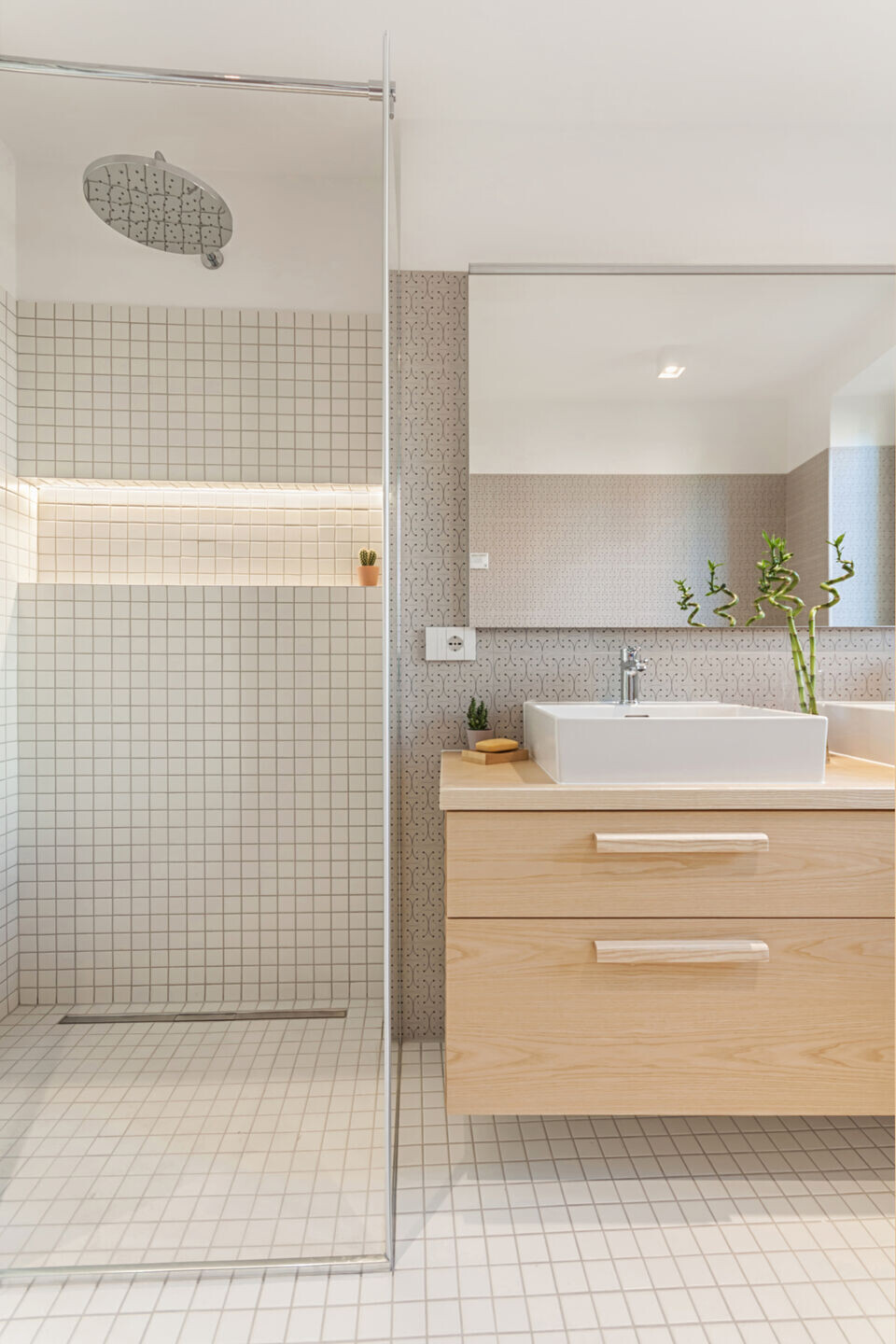 A separate chapter reserves the kitchen the subject of particular attention. Rethought in a modern and functional form, it fully meets family needs, allowing a transversal use of the spaces with a counter intended for quick lunches or breakfasts for the whole family. The materials used are the most classic of the Italian tradition, i.e. Canaletto walnut wood for the wall units and internal coverings, while the marble appears in its most classic guise in covering the island itself like a treasure chest. For technical and functional reasons, a quartzite was used which guarantees resistance, thermal sealing performance and is as emotional to the touch as it is to the sight. Casa Liberty for Pavilion B aims to be an intervention that has not distorted anything of what was already there, more simply we wanted to bring out what time had hidden and abandoned.