What was the brief?
A versatile office building in the airport area (airport city Gateway Gardens), which stands for business, internationality and mobility.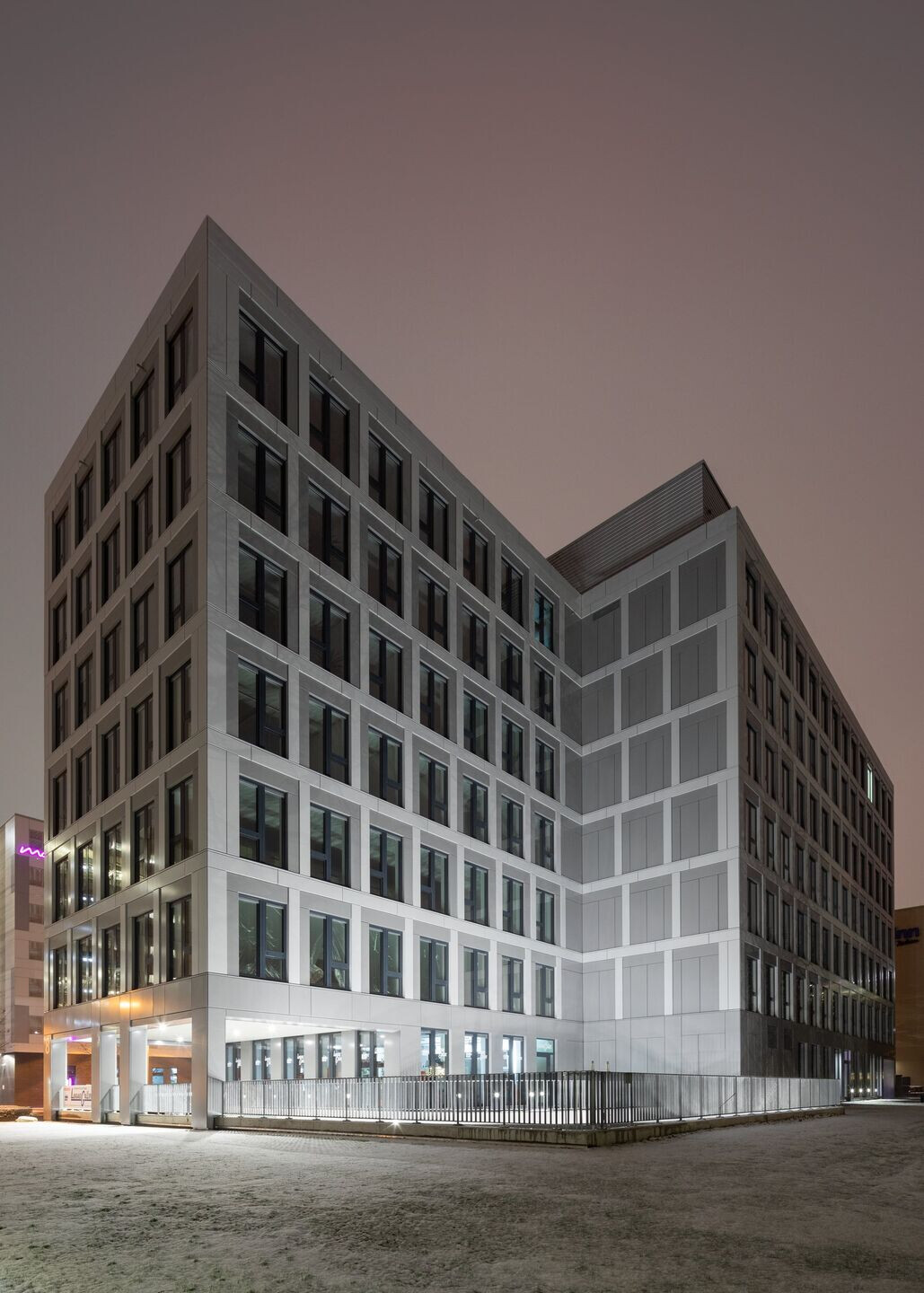 What were the key challenges?
The site-specific approach: The new office building enters into a close relationship with the airport area in terms of form and content. The ultra-modern materials and the shiny silver surface immediately evoke associations with aircraft construction.
What materials did you choose and why?
Shimmeringmetalandglass define the facade of the "Lindbergh - parkside office". This slightly shiny surface reflects the light and the immediate surroundings. This creates interesting reflections that constantly change both in the course of the day and with the seasons, lending the facade a certain liveliness. The floor-to-ceiling windows throughout the building allow for rooms flooded with light. Even the foyer is bathed in festive blue. Like a piece of heaven, it permeates the building, which is characterized by transparency and generosity.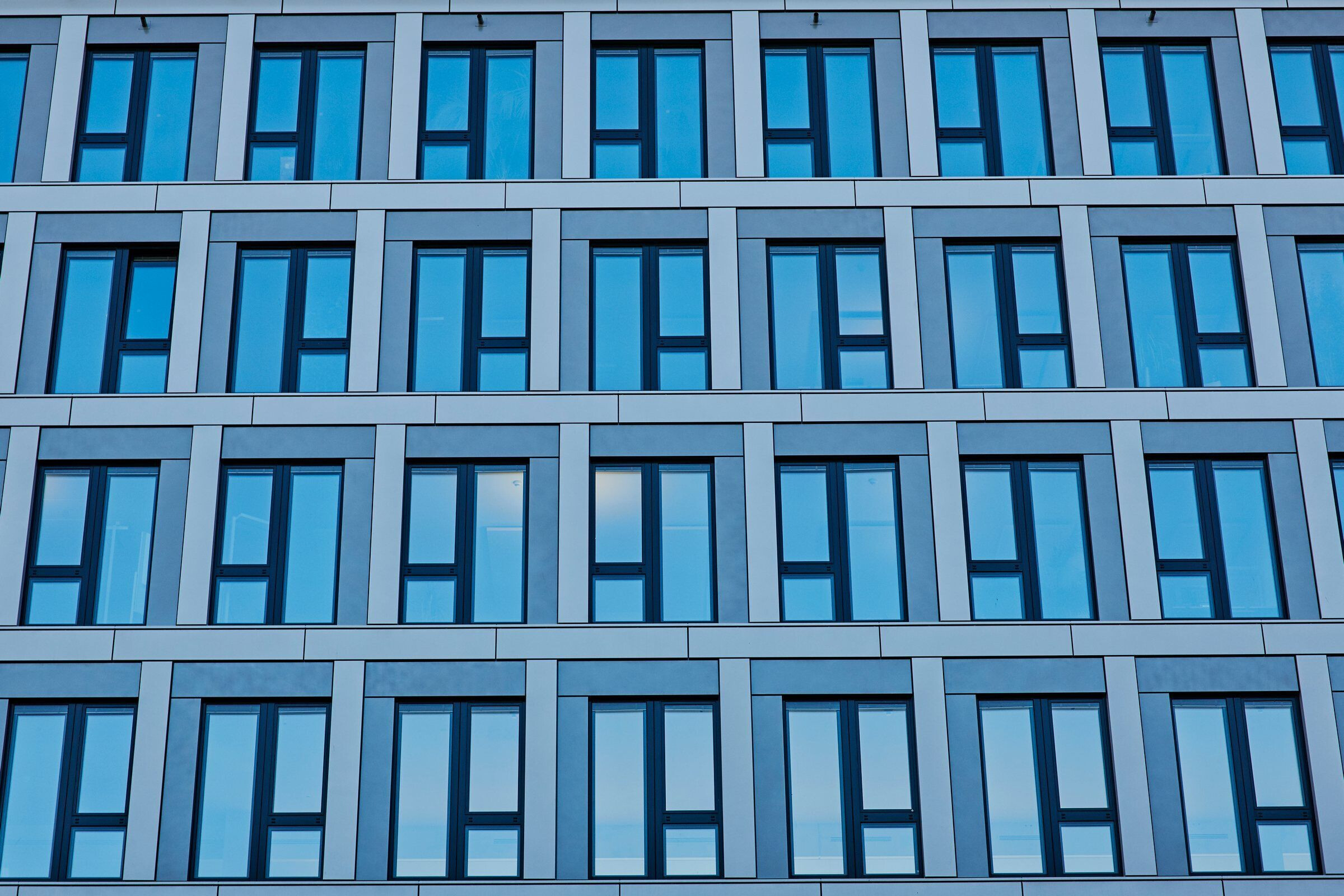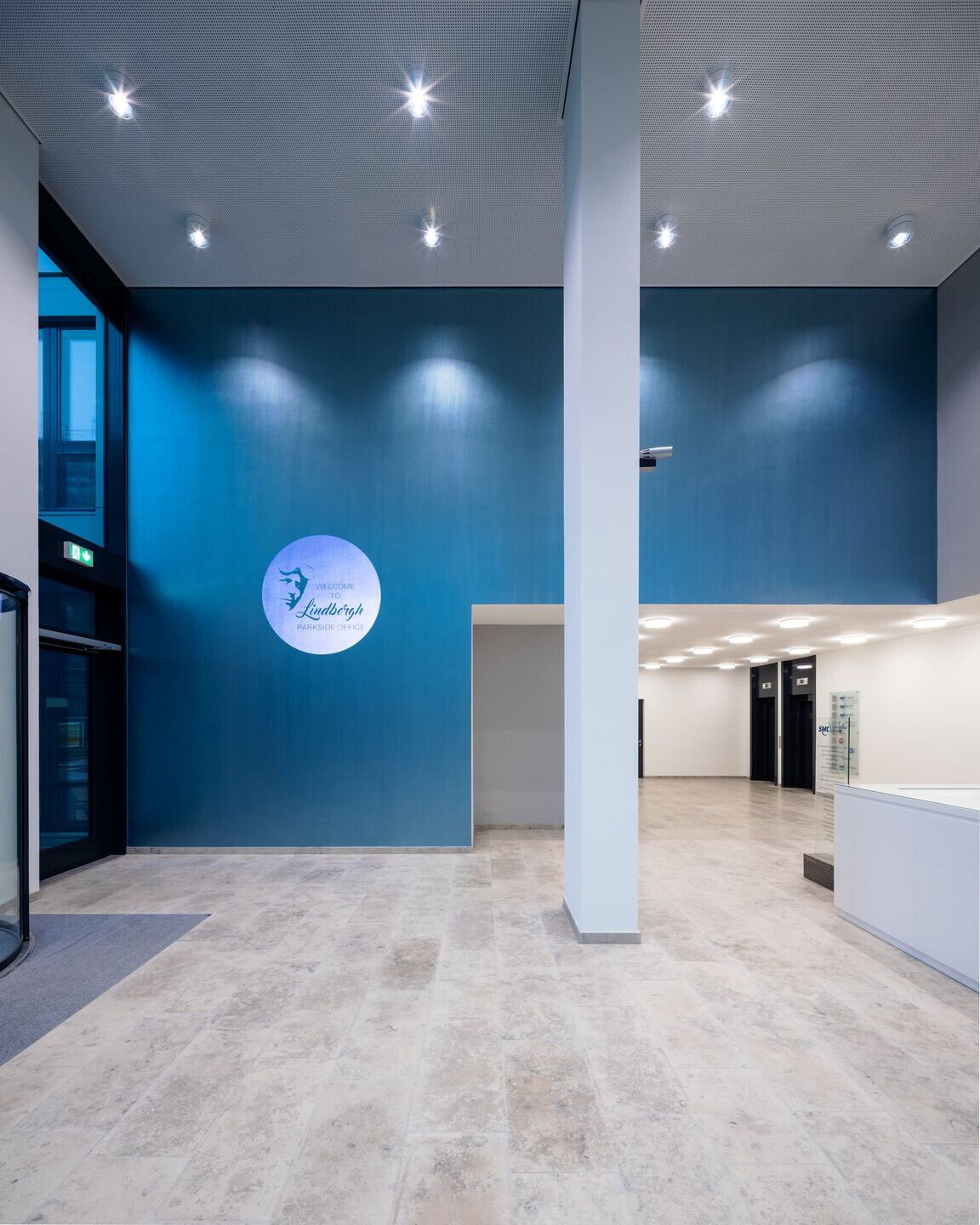 Material Used :
1. Facade cladding: Aluminium, Ebener; powder coating by IGPPulvertechnik AG
2. Flooring: Carpet, Contura Stripe 9B67Design D1007, Vorwerk
3. Doors: Aluminium tubular frame doors, Hörmann
4. Windows: Aluminium, AWS 120 CC.SI, Schüco
5. Roofing: Foil roof with extensive greening, Bauder
6. Interior lighting: Panos, Zumtobel