The Tonhalle Orchester Zurich was founded in 1868 and enjoys worldwide recognition. While its permanent home is being renovated, the provisional concert hall was designed to satisfy the orchestra's and the public's discerning artistic demands. The former Maag industrial hall, where the Maag brothers' machine factory produced gearboxes, pumps and cogs until the 1990s, was transformed into a concert hall with excellent sound quality within a very short period. In addition to the construction of cloakrooms, a foyer and a concert hall, the Maag Building K, which is classified as a building worthy of special protection by the preservation authorities, was also equipped with recording rooms, administrative offices, break rooms and a music library.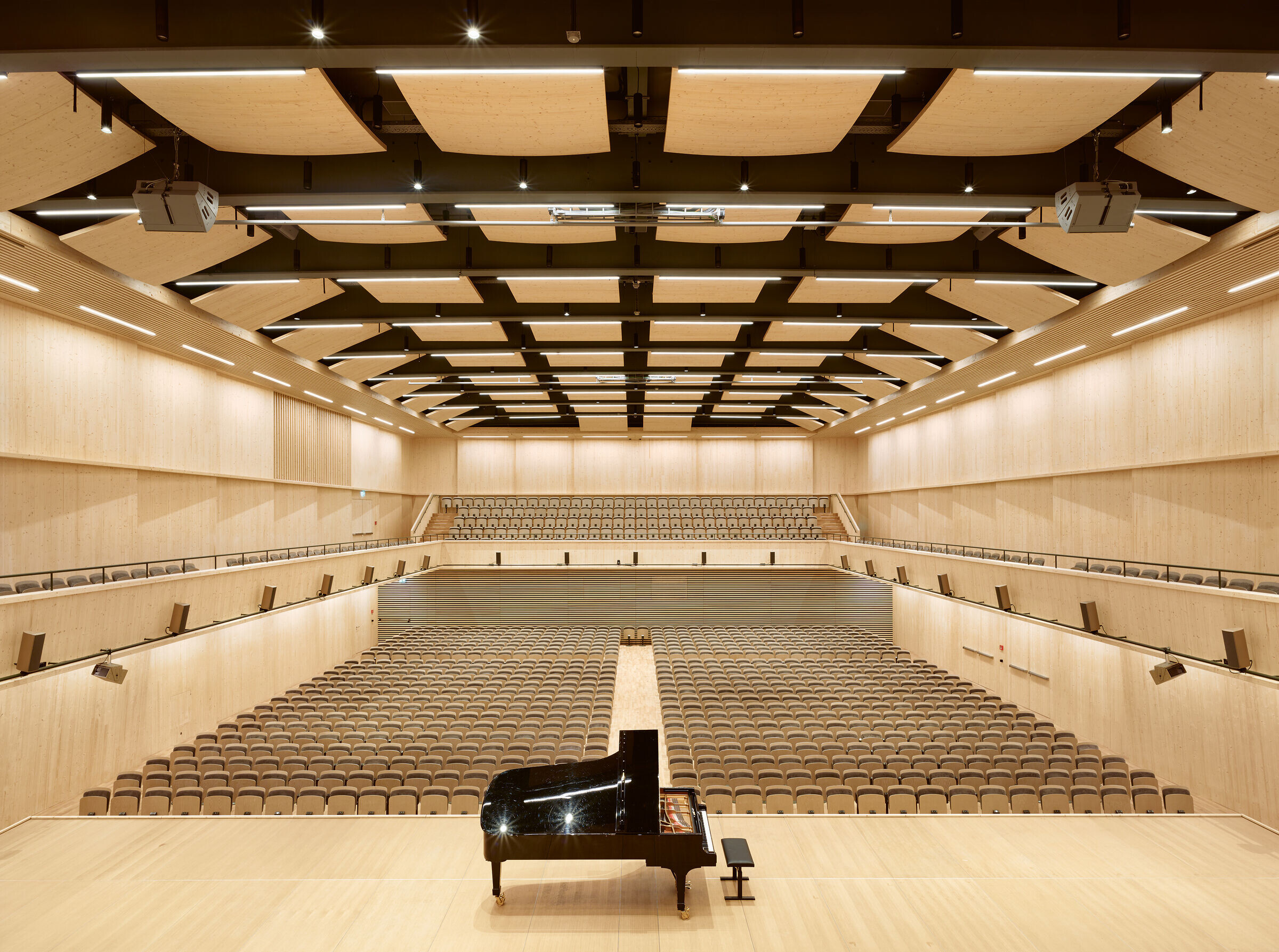 The concert hall constructed from simple and inexpensive spruce wood was inserted as a wooden box in a former production hall. In the intermediate area outside the wooden vessel and within the industrial building's walls, visitors see the raw and honest character of the elementary wooden construction. The concert hall was built into the former industrial space as a decoupled modular wooden construction, a wooden "box within a box". A new roof constructed from steel girders cast in concrete is equipped inside with acoustic concave ceiling reflectors between the girders.
With 1224 seats, 440 of which are in the short side tiers, the acoustic intimacy of the classical rectangular hall is universally praised by the orchestra and audience. The hall's interior form adheres precisely to acoustic rules. The slightly tilted wall panels and convex curved ceiling panels break the hall's right angles and disperse sound optimally; the hall becomes a single resonating body.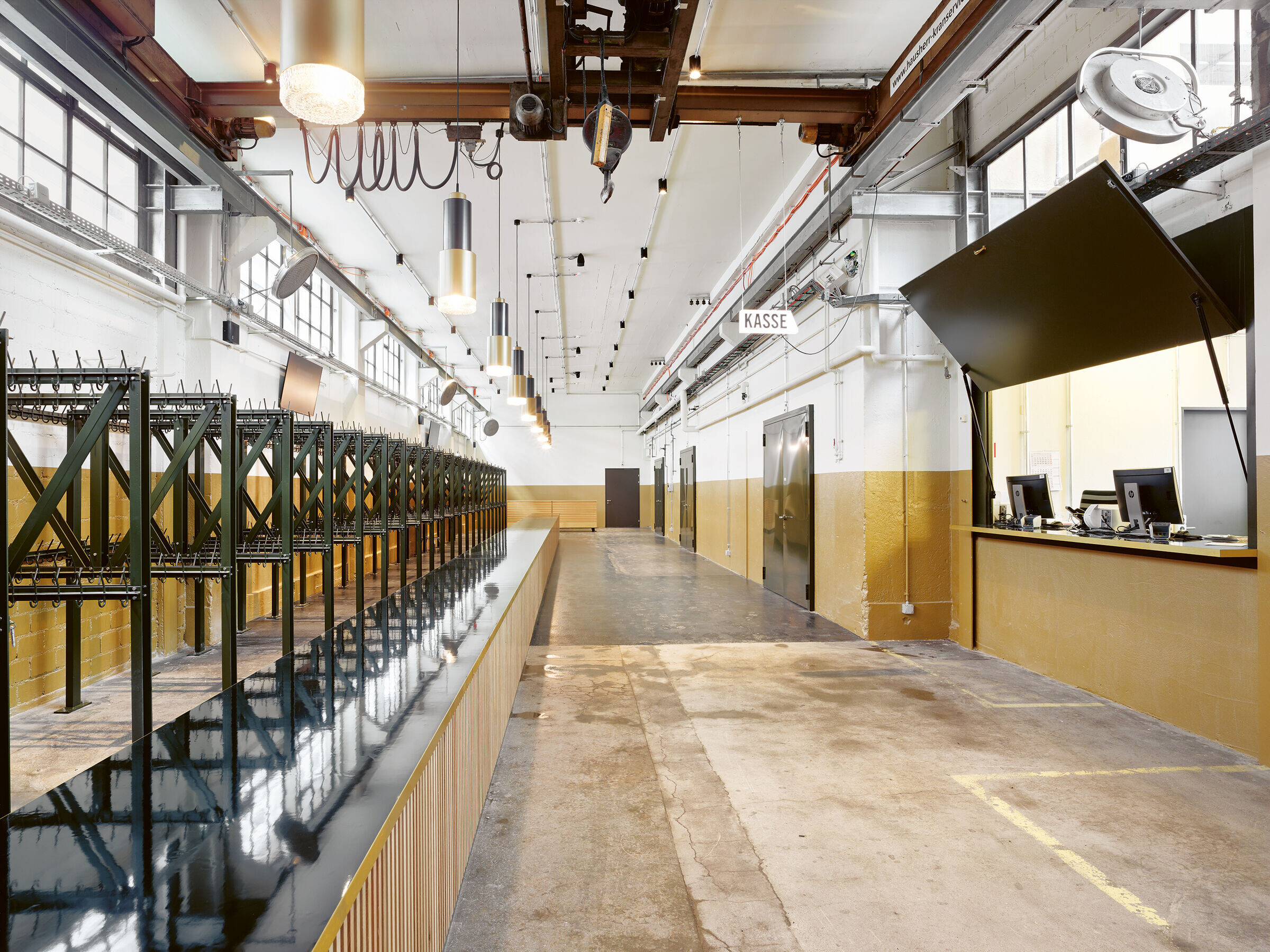 The Maag Halls' provisional measures began in 2015 with a complete acoustic and energetic renovation. Due to the principal theatre's delayed renovation work, the popular temporary Tonhalle will now be used until 2021. Moving the Tonhalle Orchester to Zurich West has been a benefit for both the building and the surrounding neighbourhood.