What was the brief?
Clark County developed the scope of the MLK Senior Center project with the intention of serving the Center's growing senior population in a more effective manner. One of the main objectives of this project was to design a sizable and flexible multipurpose room that was served efficiently by the necessary ancillary spaces. The Center's existing lunchroom only held 50 people at one time, and the volume of people during lunch time was more than was serviceable by the existing kitchen, necessitating the lunch period to be executed in multiple shifts.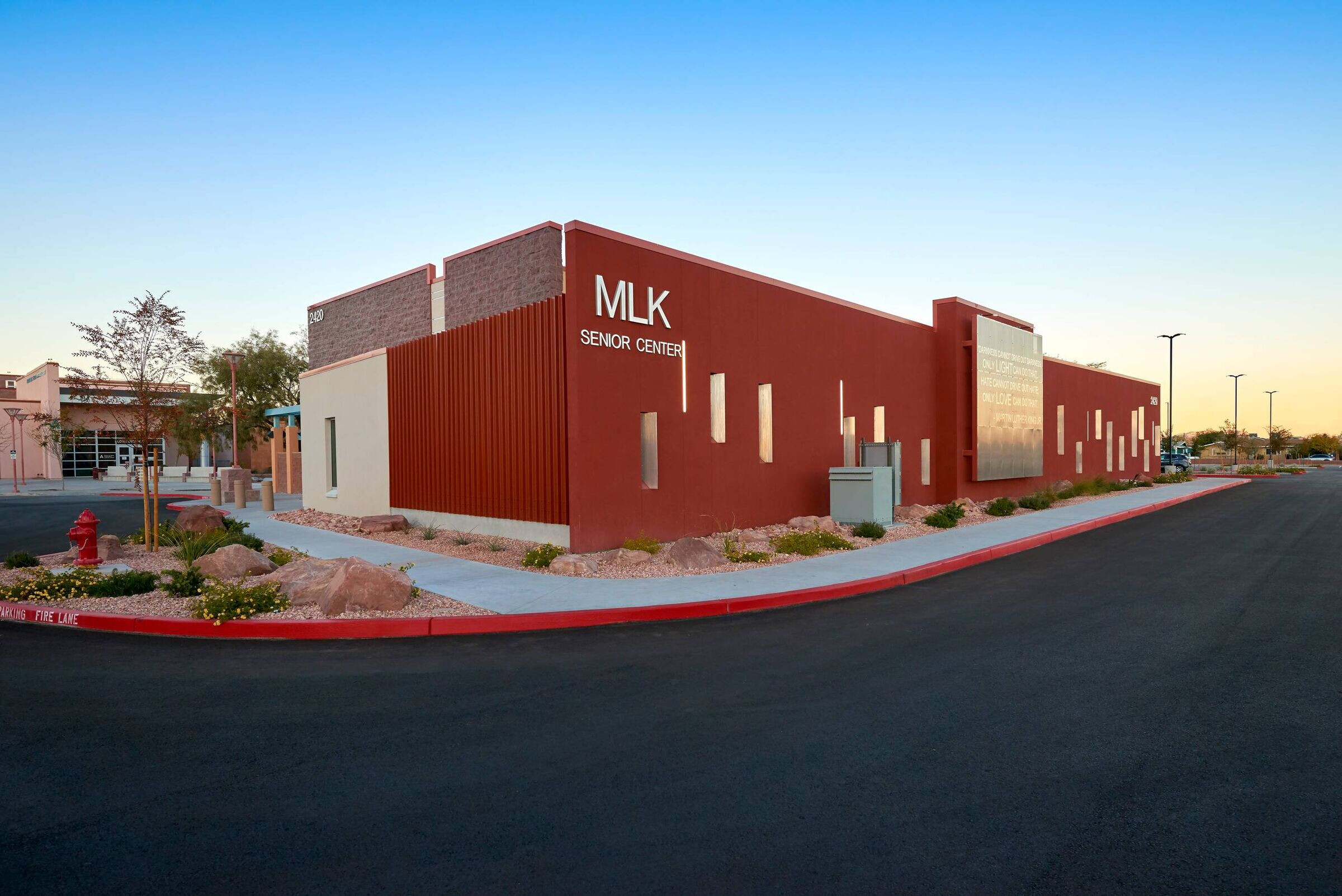 Aesthetically, Clark County's team wanted the addition to incorporate the main attributes of the existing senior center to provide a harmonious addition to this vital community facility. Lastly, keeping in mind the increasing number of visitors to the Center, Clark County wanted to maintain full operational status throughout the construction period without a decrease in parking availability.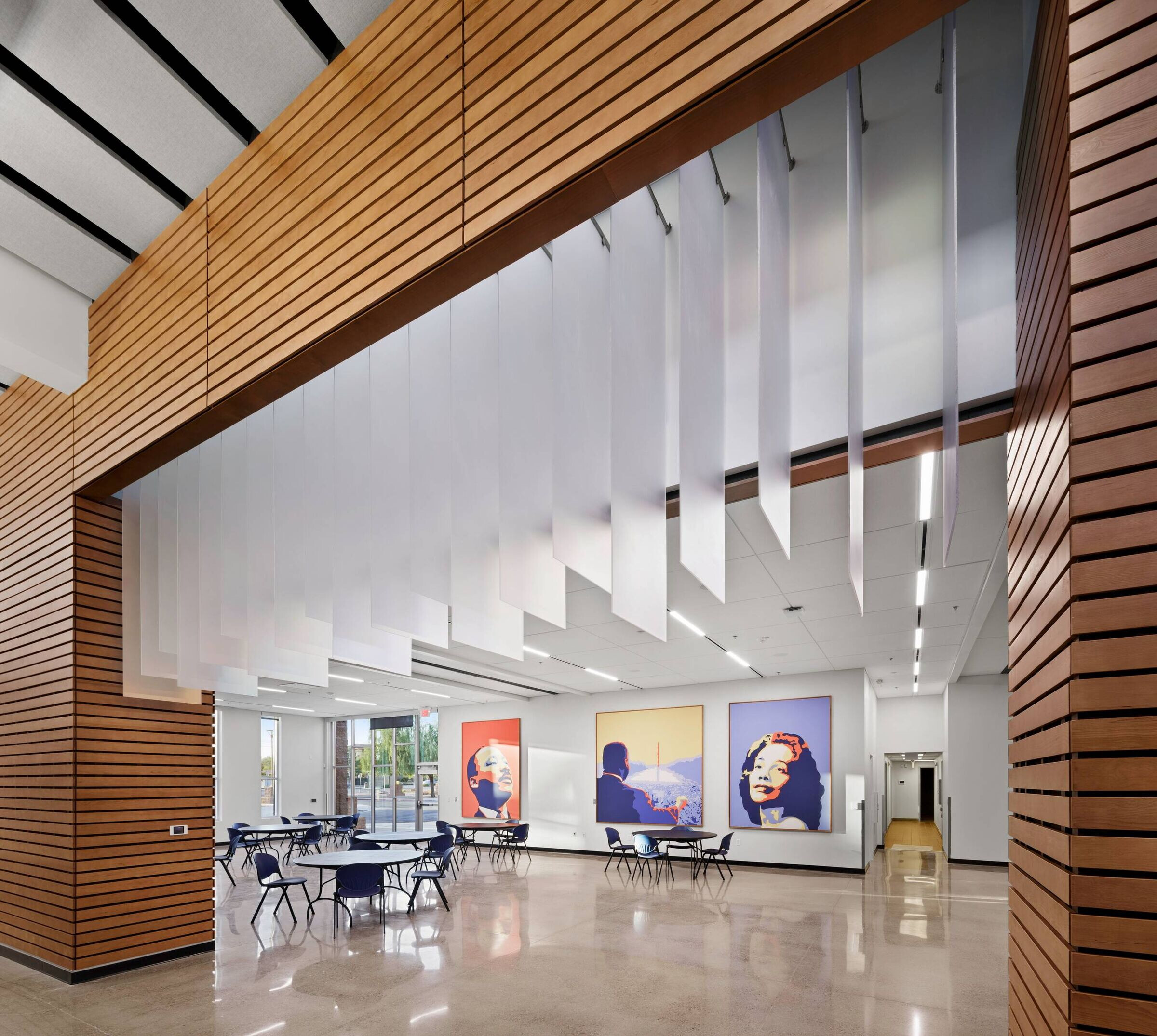 What were the key challenges?
The MLK Senior Center is part of an entire campus of community services facilities, including a justice court, social services, and youth protection services. Parking is shared amongst the various campus tenants, and the addition to the Senior Center would encroach upon a portion of the campus' parking allotment. The design team took advantage of available site area to the east of the project to provide the parking spaces displaced by the addition. By introducing the addition to the MLK Senior Center footprint, two points of entry needed to be provided for appropriate flow of site traffic as the relocated parking stalls also contained numerous ADA stalls. The design team developed a site circulation plan to ensure that the flow of vehicles dropping off and picking up Center users were directed toward the west entry, leaving the east entry at the addition to serve users who required ADA parking.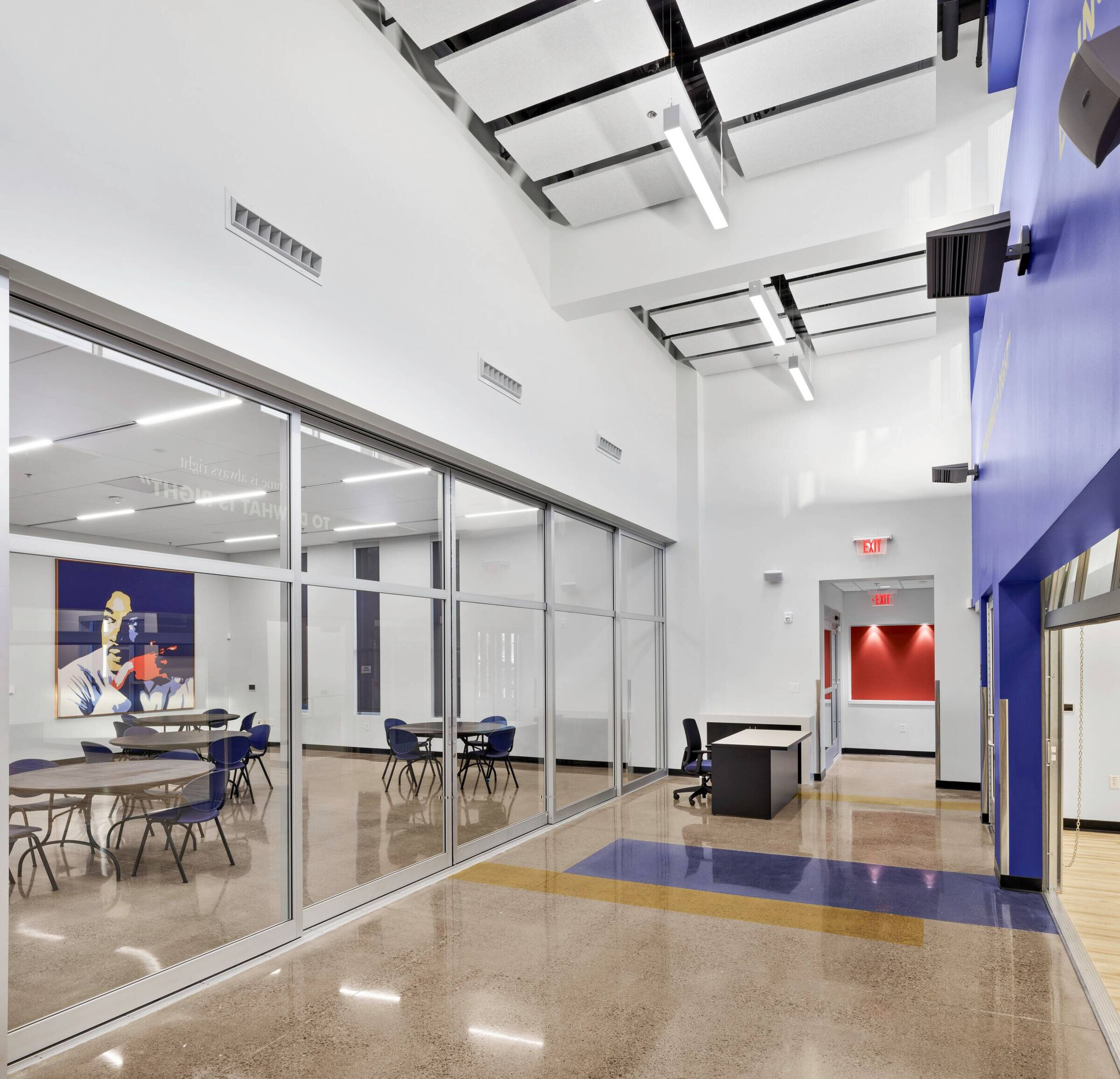 What materials did you choose and why?
The material selections in the MLK Senior Center consisted of stucco and exposed masonry exterior palettes to tie into the aesthetics of the existing building. Perforated metal panels were used as accent features and identity reinforcement through their depiction of Dr. King's likeness. Throughout the interior, polished concrete was used as flooring for a practical approach to maintenance and durability while rich wood accents and underlying tones of a calming navy blue introduced warmth and comfort into the various spaces.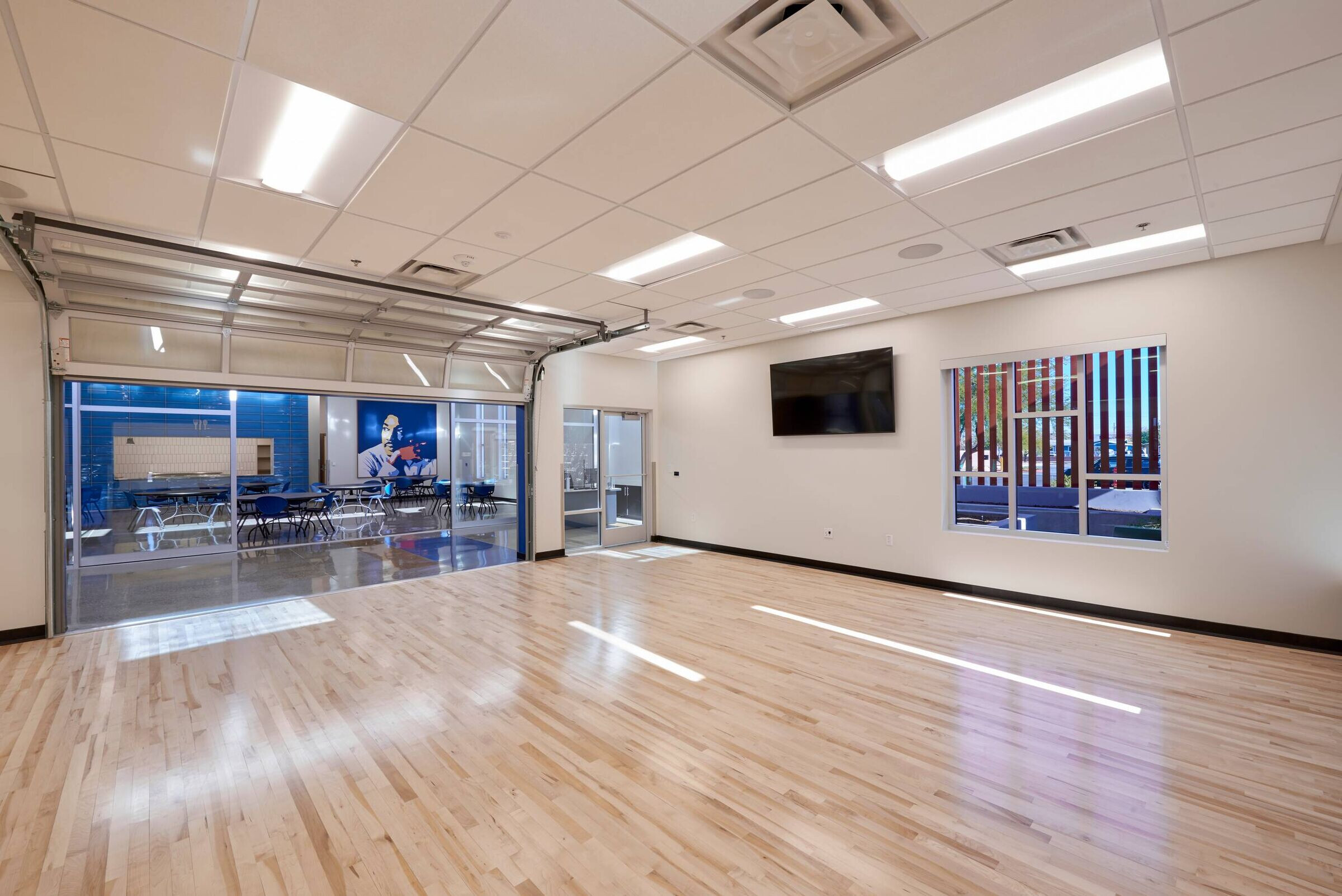 The ceiling in the multipurpose room has a high acoustical value to mitigate the auditory effects of the hard flooring. Similarly, acoustical wall paneling was used in the dining area to provide sound mitigation, simultaneously acting as visual focal points as they feature custom-designed graphical illustrations of Dr. King's likeness, Coretta Scott King's likeness, and a scene from Dr. King's "I have a dream" speech, in which we see Dr. King speaking to 250,000 civil rights supporters at the Lincoln Memorial.