Micheliny Martins is one of the most complete, modern and traditional furniture store in Belo Horizonte.
Located on a small street of a upscale neighborhood, the first store was designed on the foundations of an old house, demolished, from 2016 to 2017.
A metal shed was then build with stairs and walls using cyclopean concrete.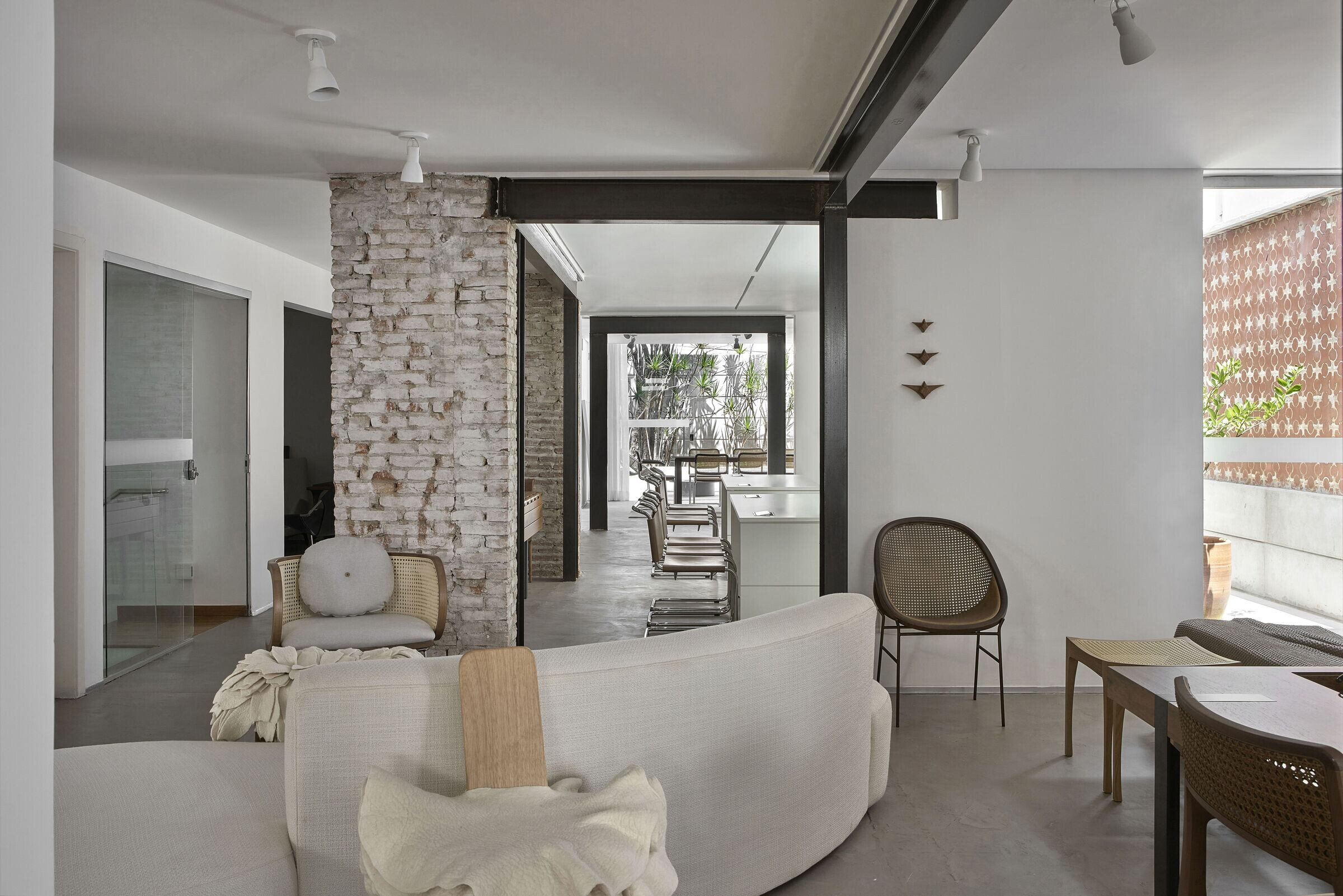 We created a constrast between the well done finishes of the walls and ceilings with the white ceramic cobogós (hollow bricks) on the facade, used to contain the incidence of the setting sun and also for it's beauty!
The existing steps in the old foundation were enlarged and transformed into an excelent stand to serve as furniture display. Now and then, they also serve the purpose as seats for lectures and parades.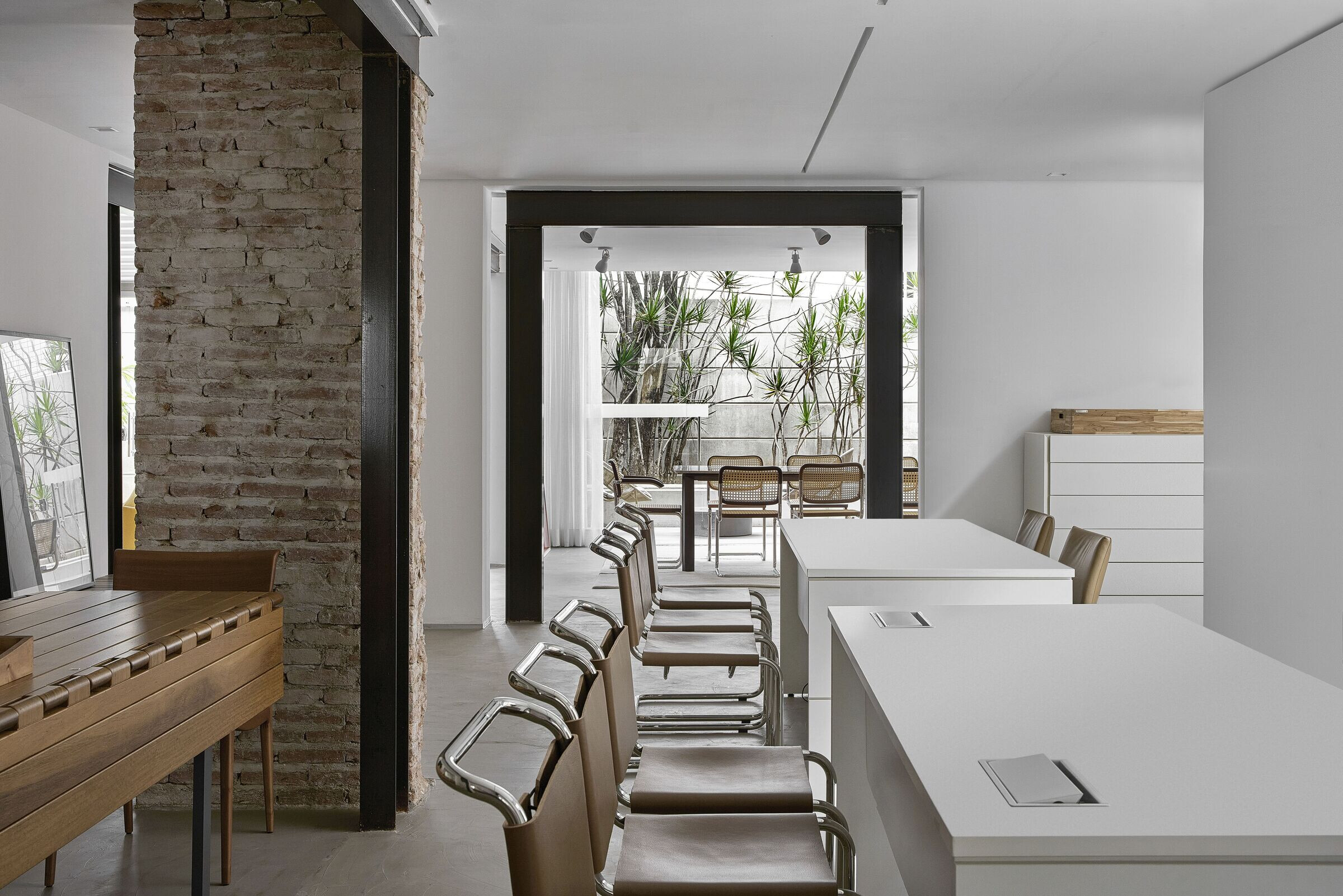 The concrete and stone walls are also shown through the windows that we've opened on the inside walls.
Micheliny Martins – Annex (2021) emerged from the demand for more space for the store, incorporating the house next door.
This time around, we did not demolished the preexisting construction. The house, very old, containing two new parts already attached to it (at distinct periods) and very fragmented, demanded a lot from us.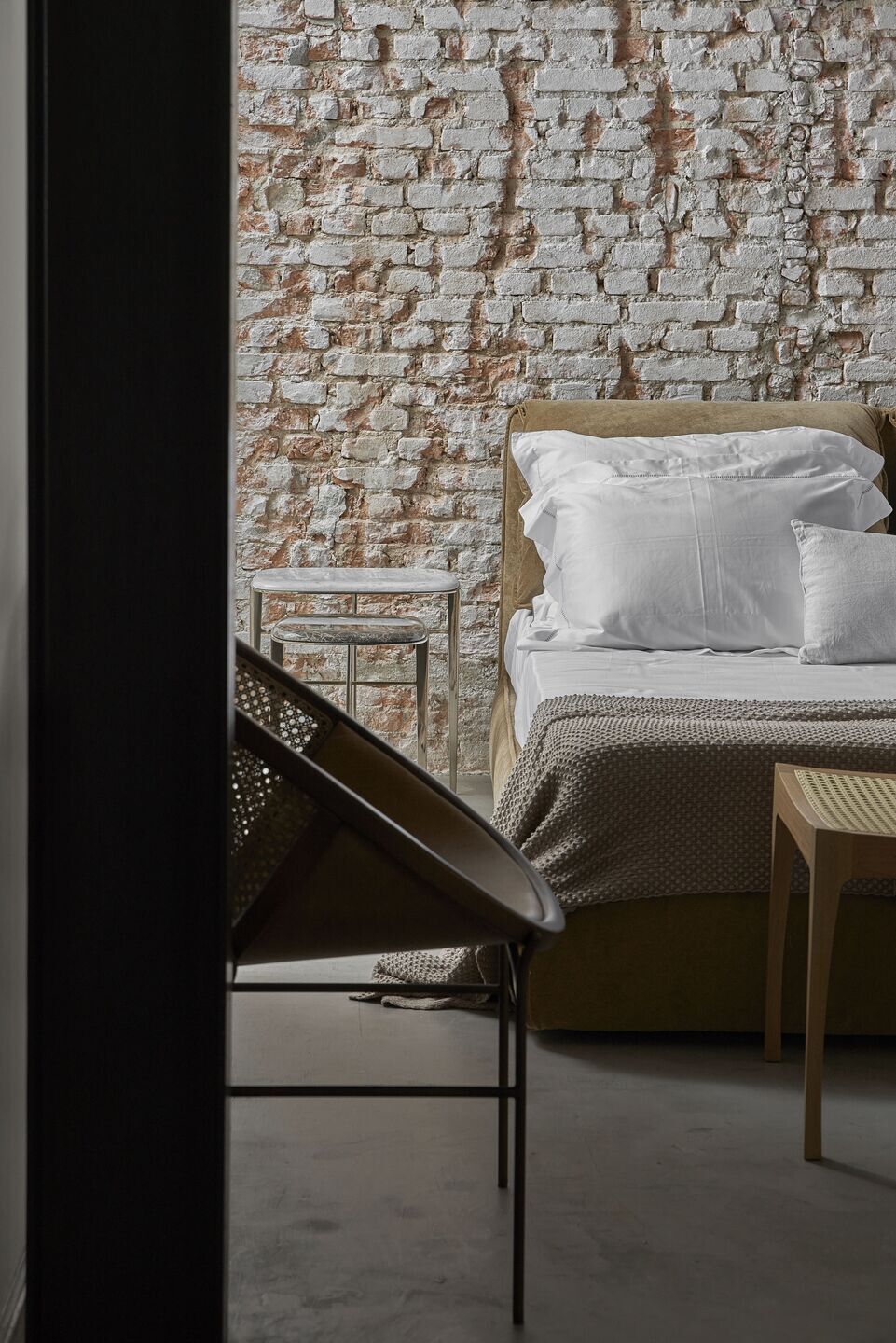 With little time for the execution of both project and construction as well as a tight bidget, our first step was to structure the walls and roofs.
We peeled and kept the oldest brick walls from the surroundings and kept some white walls, such as the ones in the existing store. As it was pre existing structure, various walls had to be kept.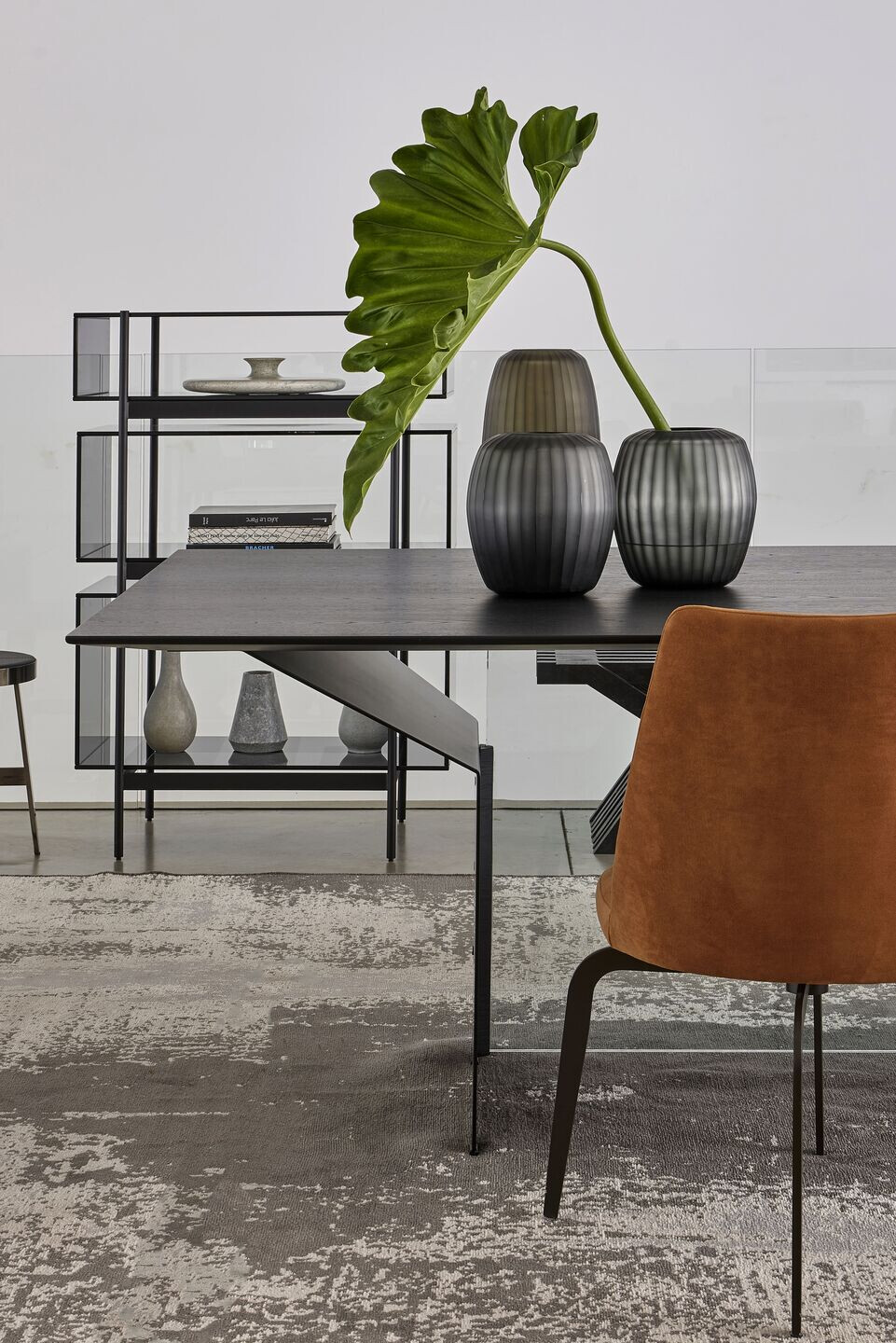 Hence, the loose metal structure and, sometimes, with small holes to accentuate this purpose. The necessary structure became our focal point and we chose to highlight it instead of hiding it.
In the inner garden, we kept, as a stencil, the back of the cobogós that we had to remove from the walls as they were rotten and broken. We loved the outcome!
We've also used cement slab, very basic and cheap, as cladding for the facade and external areas. It came out very beautiful and noble!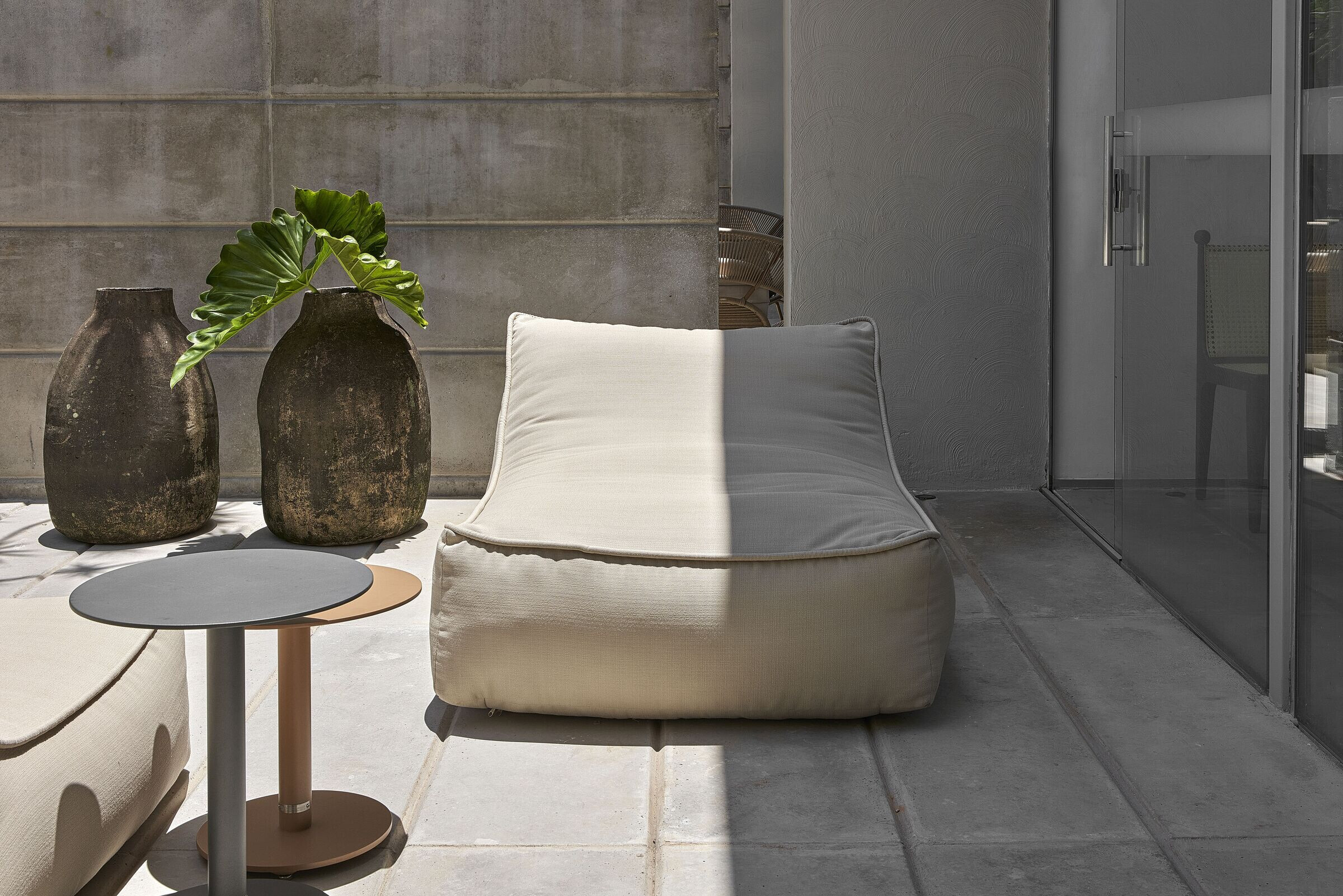 In our point of view, the annex, despite the different concept, harmonised with the existing store. And it really pleased the clientes...