The project deals with the redesign and renovation of specific parts in an existing hotel at Sivota, Thesprotia. The main aim from the very beginning was to highlight the ability of modern design to create equally familiar places.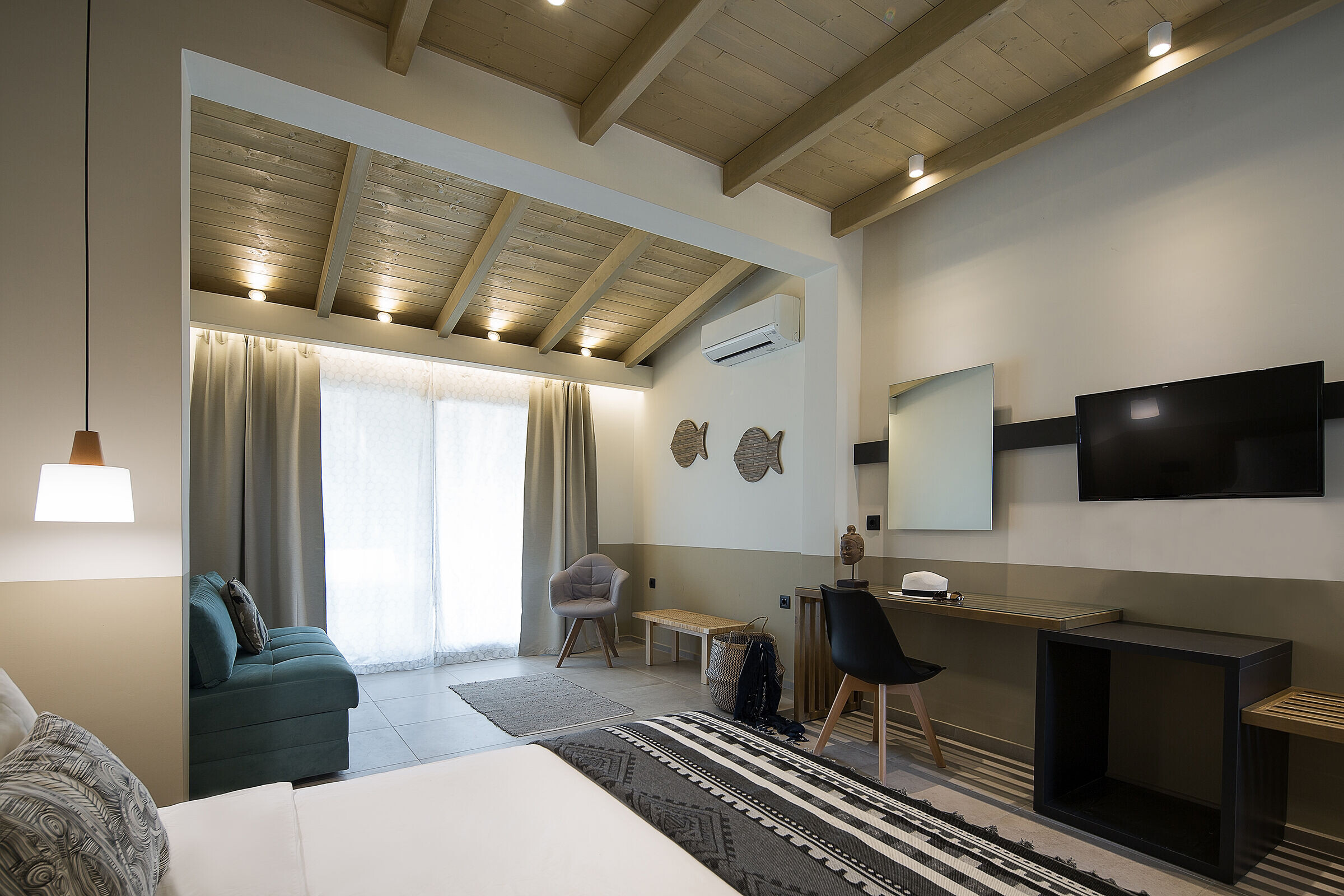 Part of the planning is associated with the expansion and renovation of a certain number of rooms and the creation of hospitable, comfortable and functional spaces. The clever handling and the functional organisation of the floor plan together with the design and furniture construction, particularly for the specific needs, constituted the driving forces of the design approach.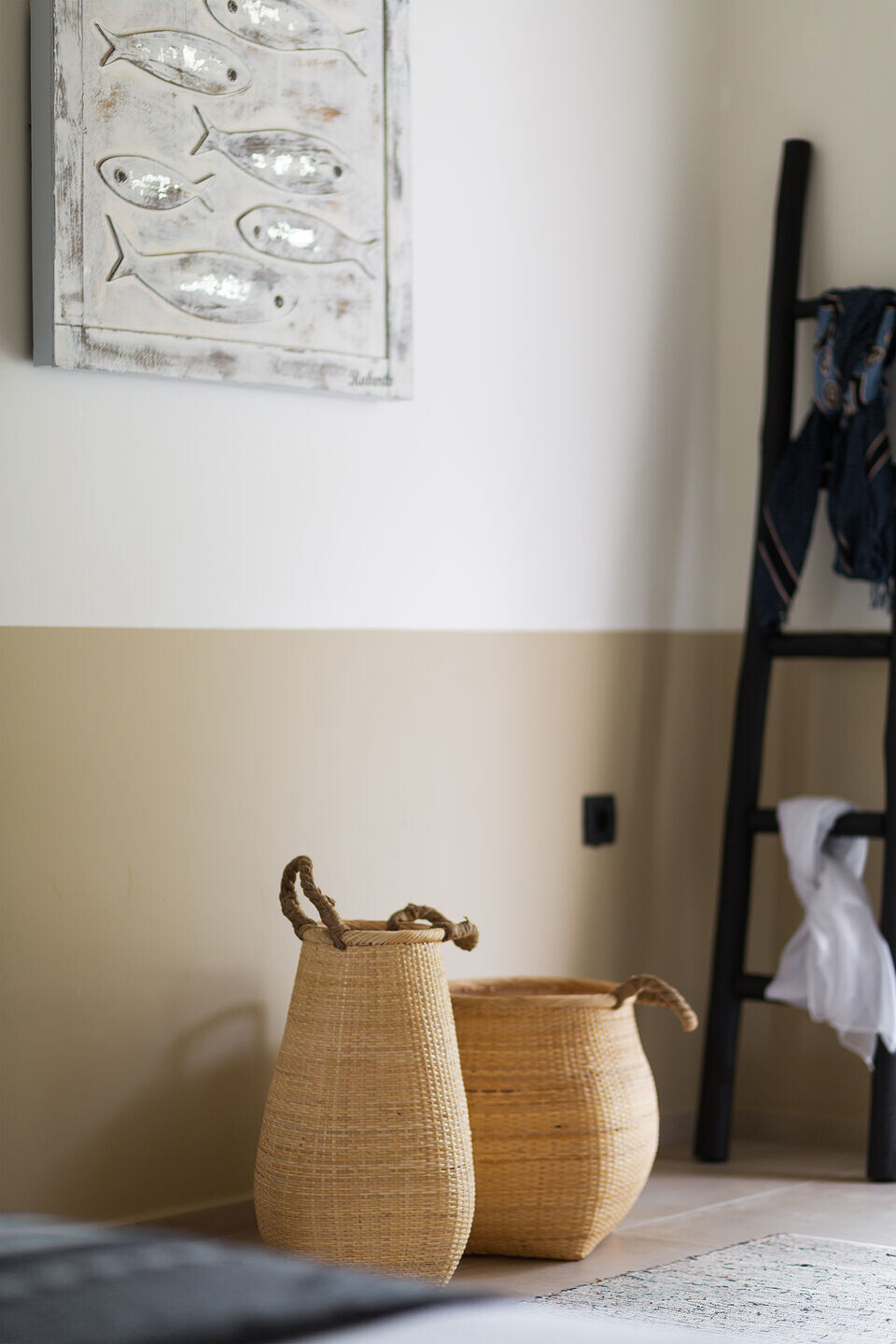 The choice of an earthy and bright color palette, creates an harmonious and peaceful environment with the necessary intensities coming from the shade of blue. The use of natural materials such as wood and wicker create a connection with the natural surrounding. The wooden ceilings in the rooms are a unique characteristic bringing back memories of the traditional ceilings and interacting perfectly well with the modern aesthetics. Decorative details and touches complete the place's concept.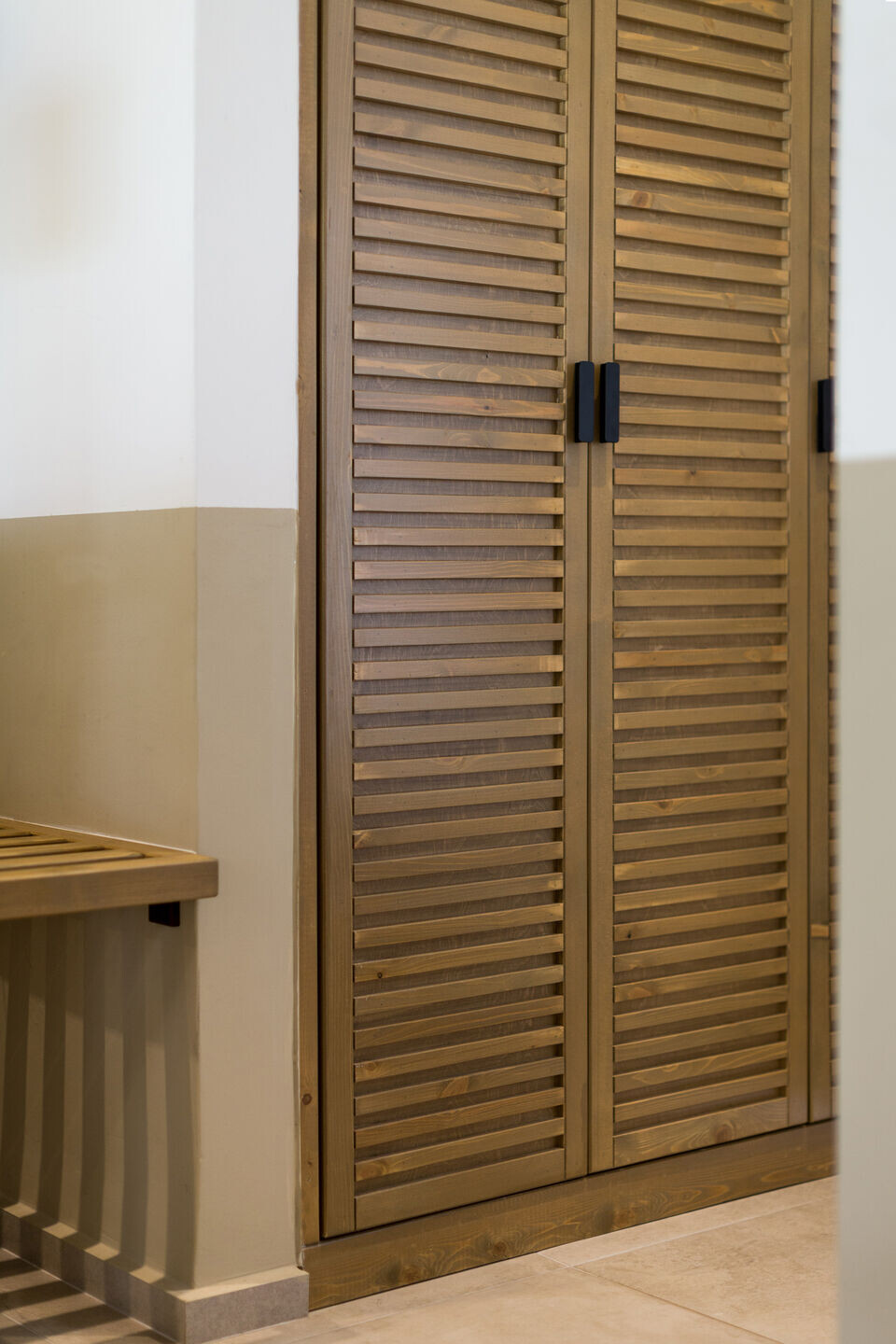 The second characteristic of the redesigned hotel is a multifunctional place that accommodates the reception as well as the breakfast area. Following an "open plan" design approach the philosophy of blending the old with the new is quite obvious here.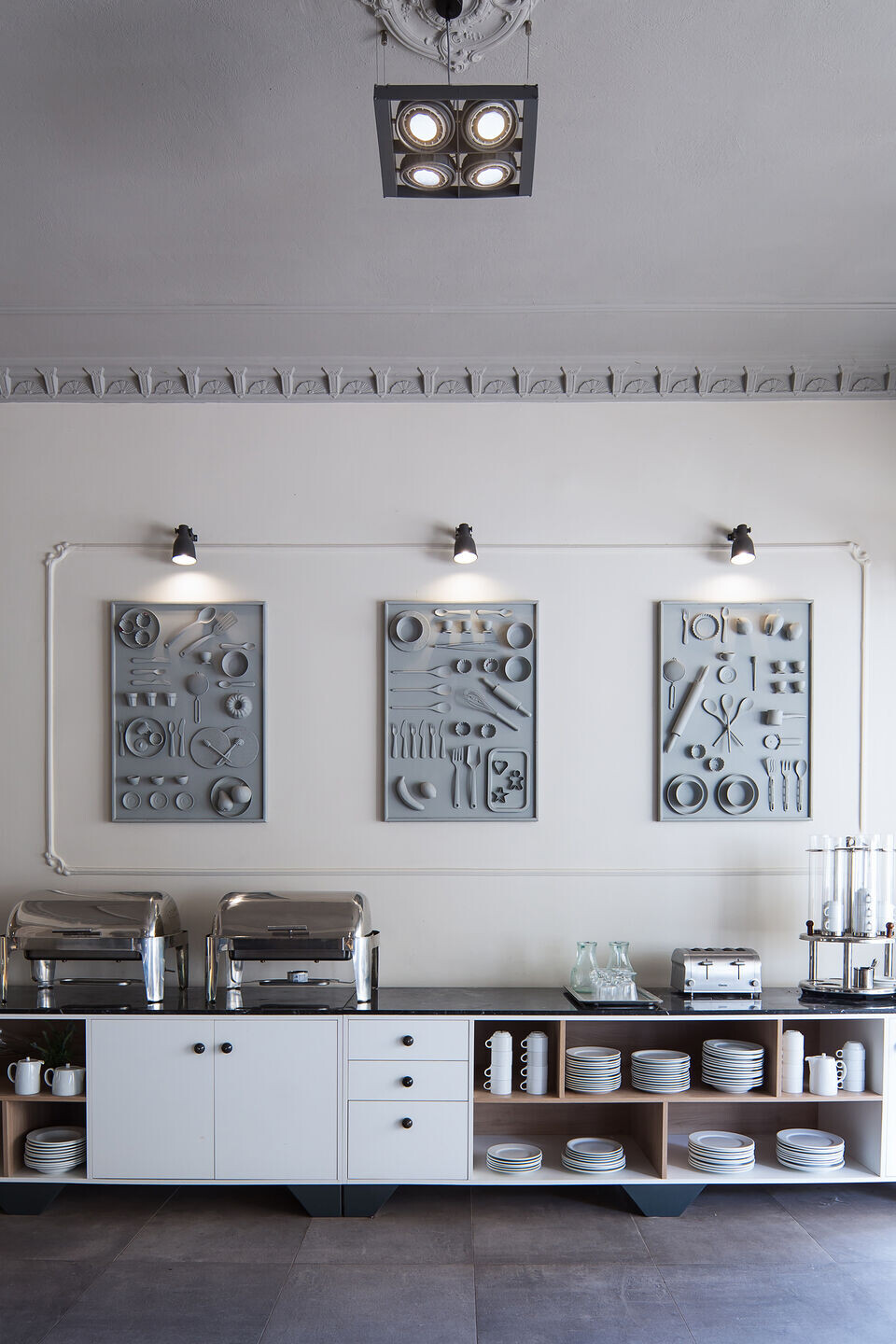 Once getting into the place, the attention is on the big reception table, in classic style made of walnut solid wood , together with its wooden perforated back which functions as a divider with the utility rooms at the back. The buffet stalls have been designed in such a way that can be easily moved and thus reorganize the place. The bookcase at the back is another vital element occupying the whole length of the wall like a "three-dimensional facing" ready to narrate various stories.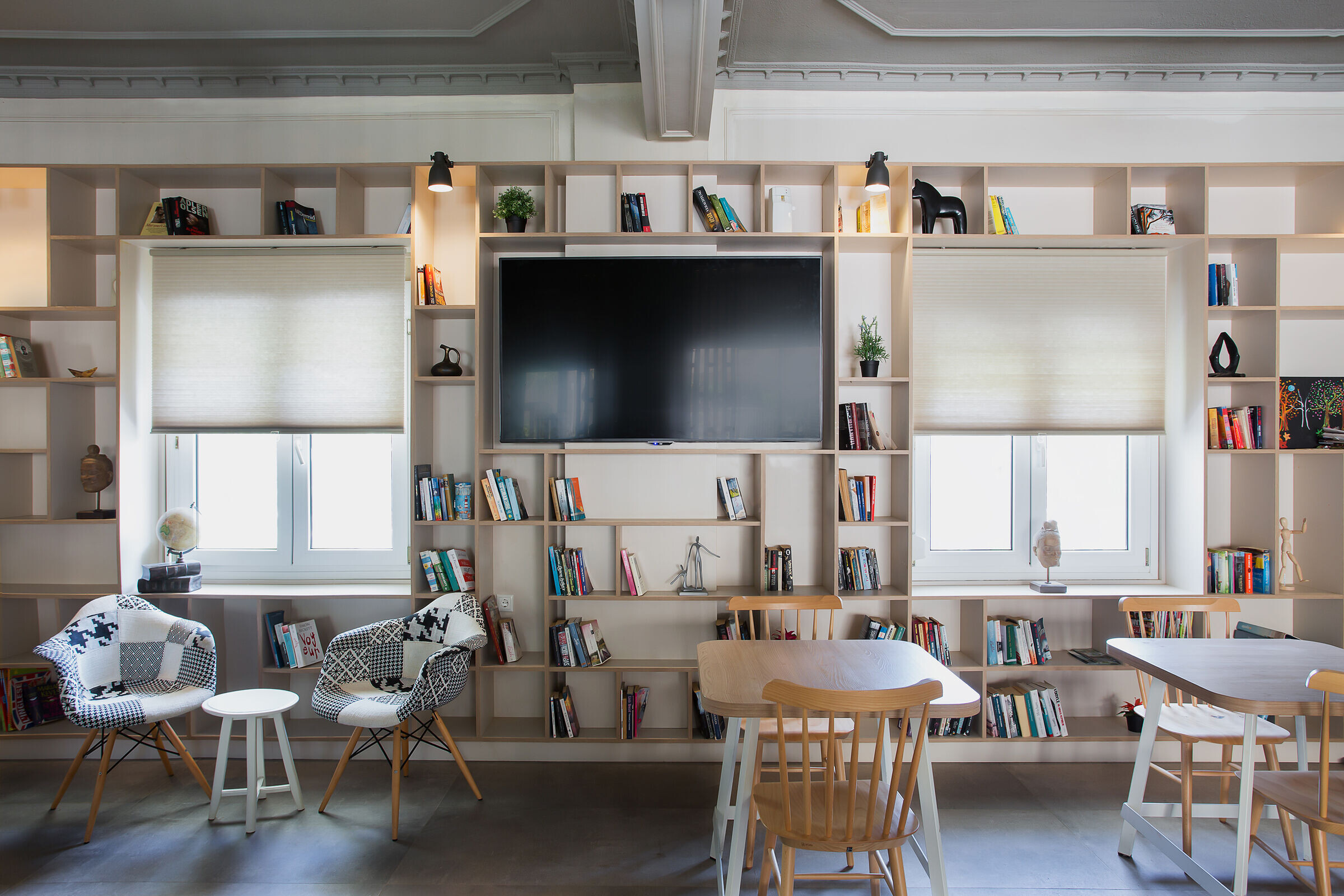 The rest of the furnishing follows a "minimal" style with the earthy shades present. The choice of grey in the ceiling together with the fine gypsum details, offer the place a unique touch.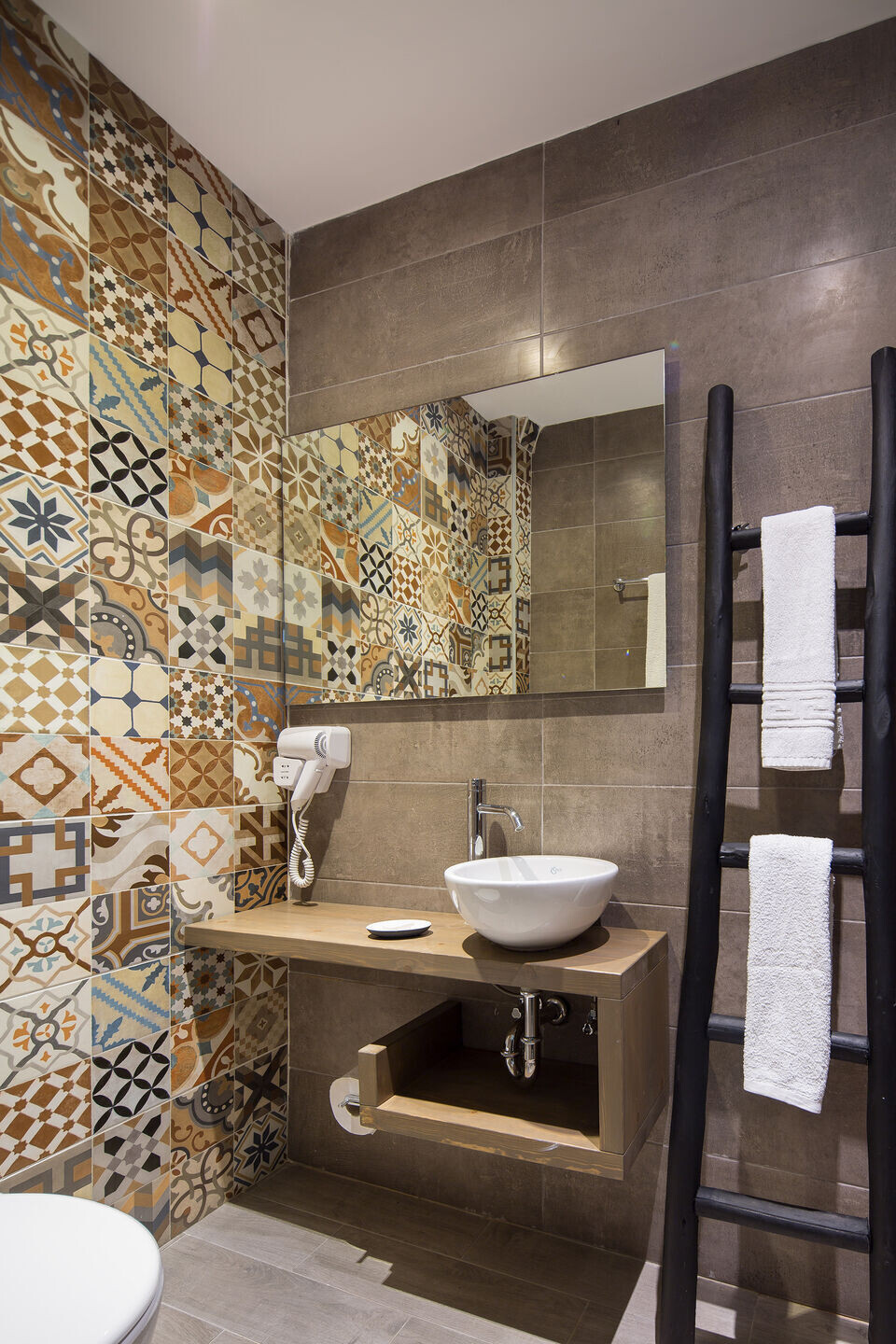 This specific proposal manages as a whole to be in harmony with the surrounding natural environment and the existing facilities adding at the same time its own elements, really vital for the hotel's refurbishment and modernization.
Material Used:
1. Decorative items : Agouridis (collezione imports)
2. Tiles – sanitary ware : Botsios
3. Lighting : Kafkas
4. Furniture : Almeco
5. Reception furniture: ΕΝΚΑ
6. Internal shading: ΙΚΕΑ
7. Mattresses – Room sofa : Istikbal Igoumenitsa