On their umpteenth project together, Ghislaine Viñas and client, friend and art collector Paige West revisited a summer home in Montauk they had designed eight years ago. What started as a small basement renovation soon thereafter turned into an entire remodel of the 11 bedroom Montauk residence. The project was dubbed "floritauk" in its stylistic marriage of quintessential '60's Florida and a laid back Montauk beach house feel.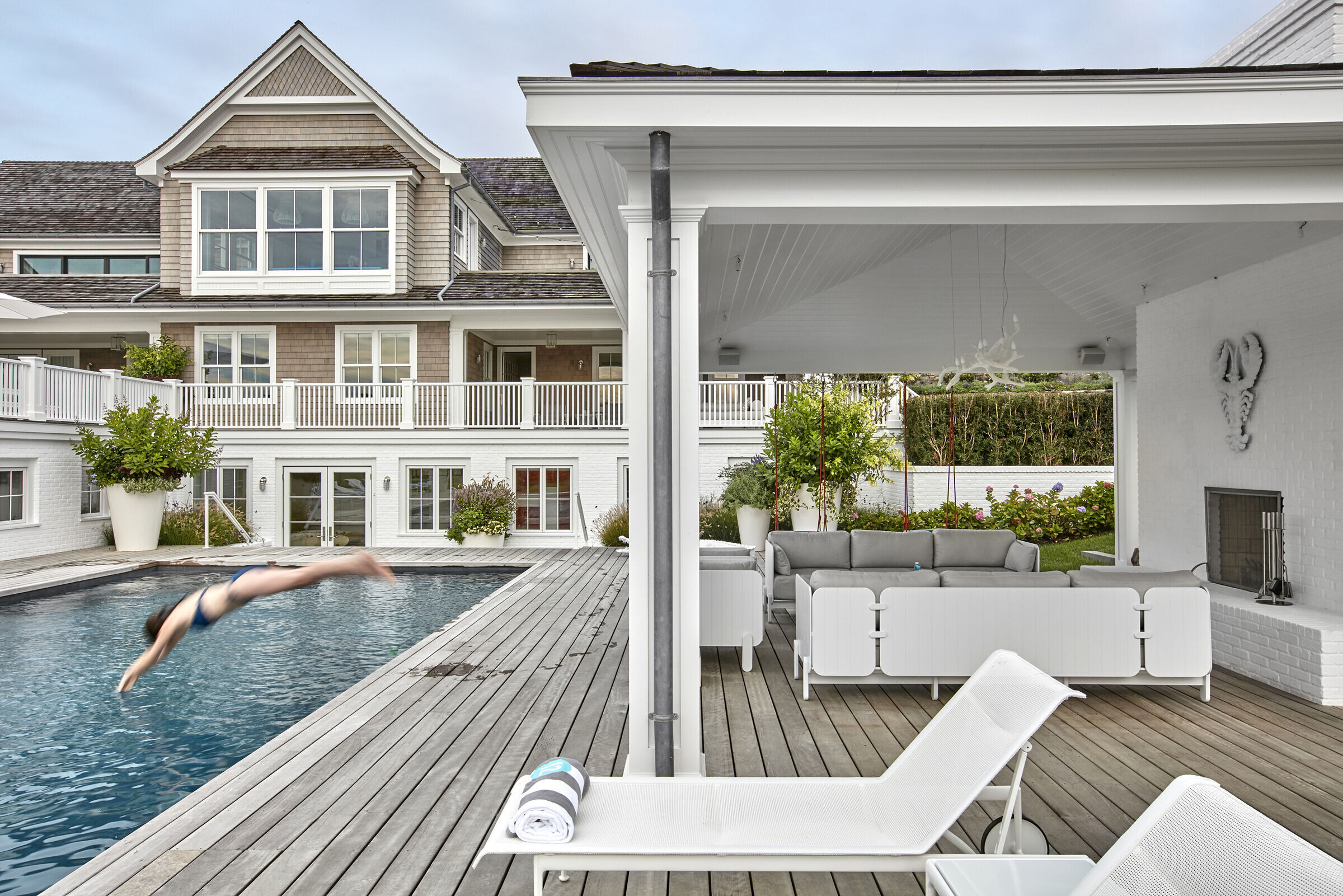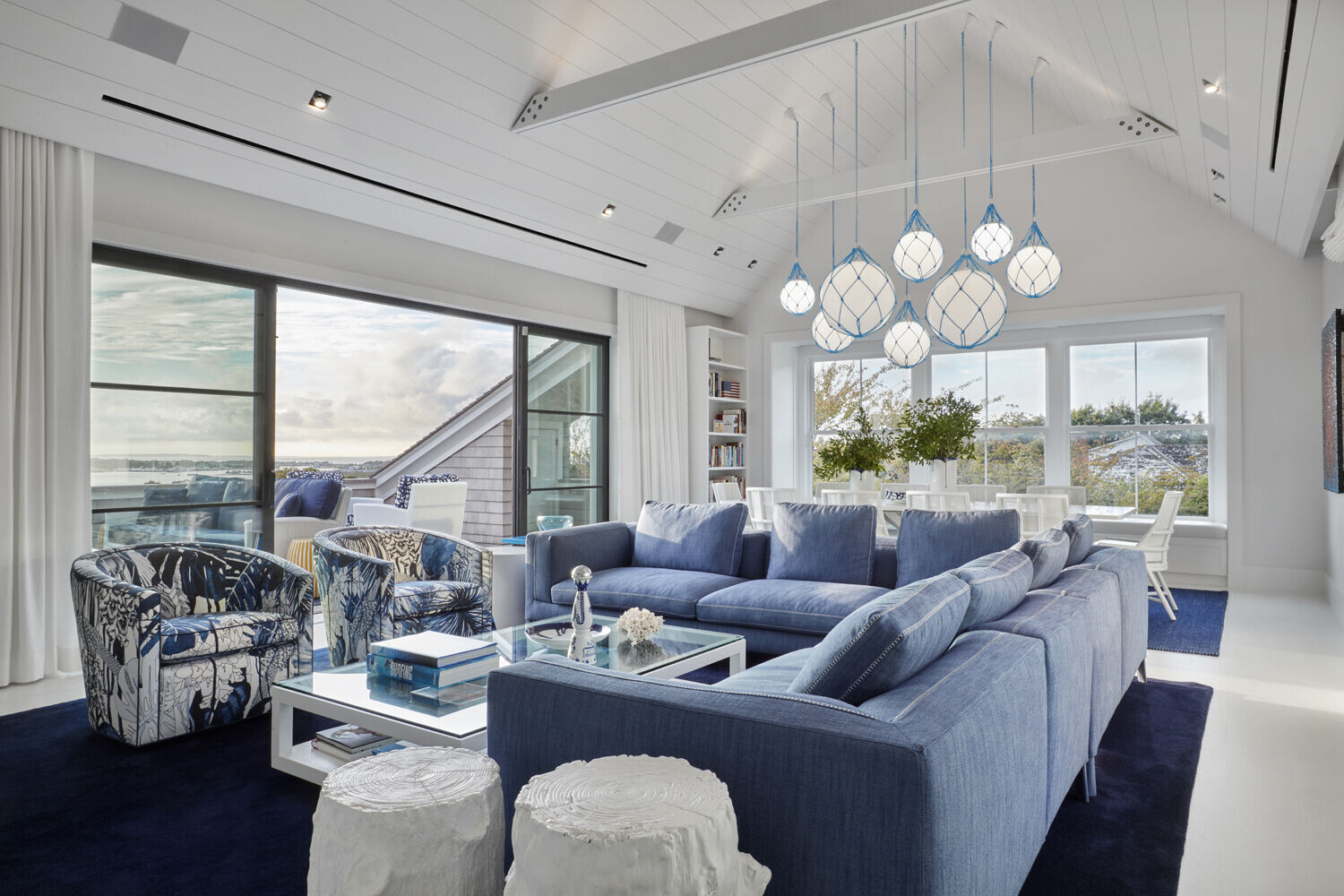 The collaboration with architect Martin Sosa of Arcologica created for classic minimal detailing and clean white lines. Ghislaine Viñas Interior Design put an emphasis on furnishings rather than built ins this time around, and added an extensive amount of personal and special details in the custom design of furniture pieces, lighting and textiles for the family.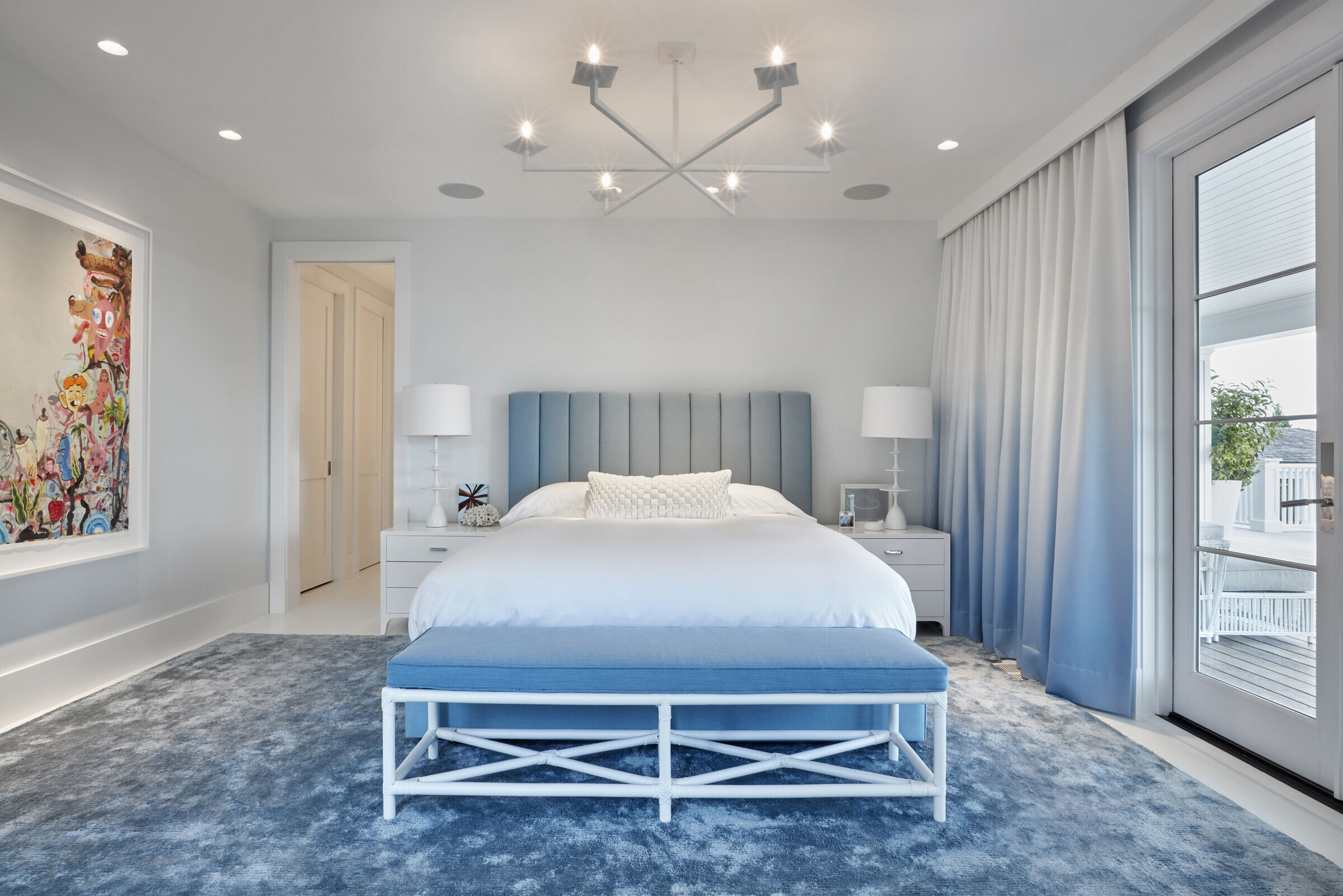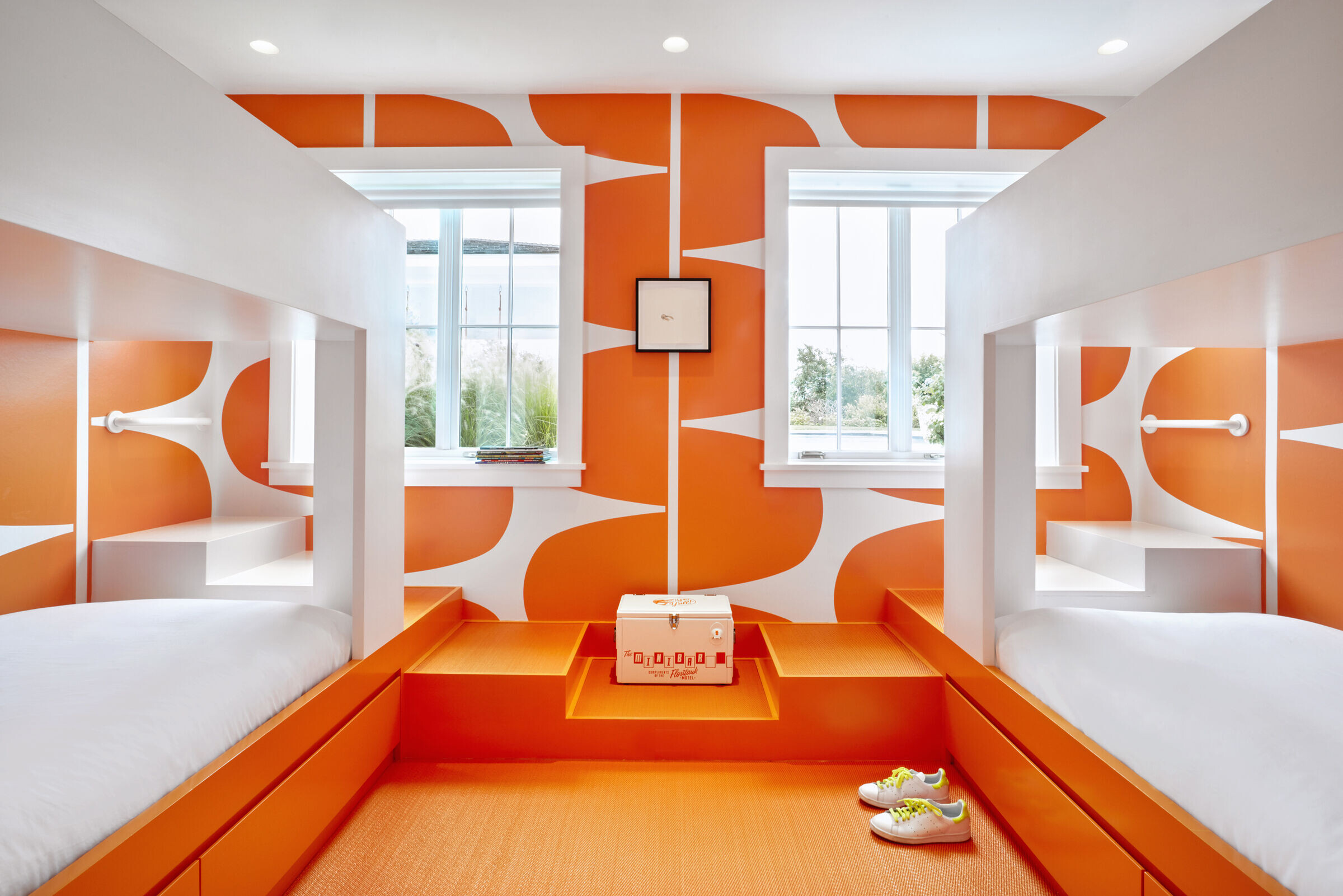 Each room of the home has a decidedly clear attitude and inspiration, all topped with Viñas' signature of bold graphics and color. Having a revolving door of guests the home sometimes feels more like a hotel, so for fun, Paige West employed Ghislaine's graphic designer husband, Jaime Viñas, to do a tongue in cheek "floritauk" branding of the entire home. The endeavor began with towels and ended with the likes of baseball caps, tumblers and a custom designed mini bar cooler in each room to give the guests the complete effect of a beach resort.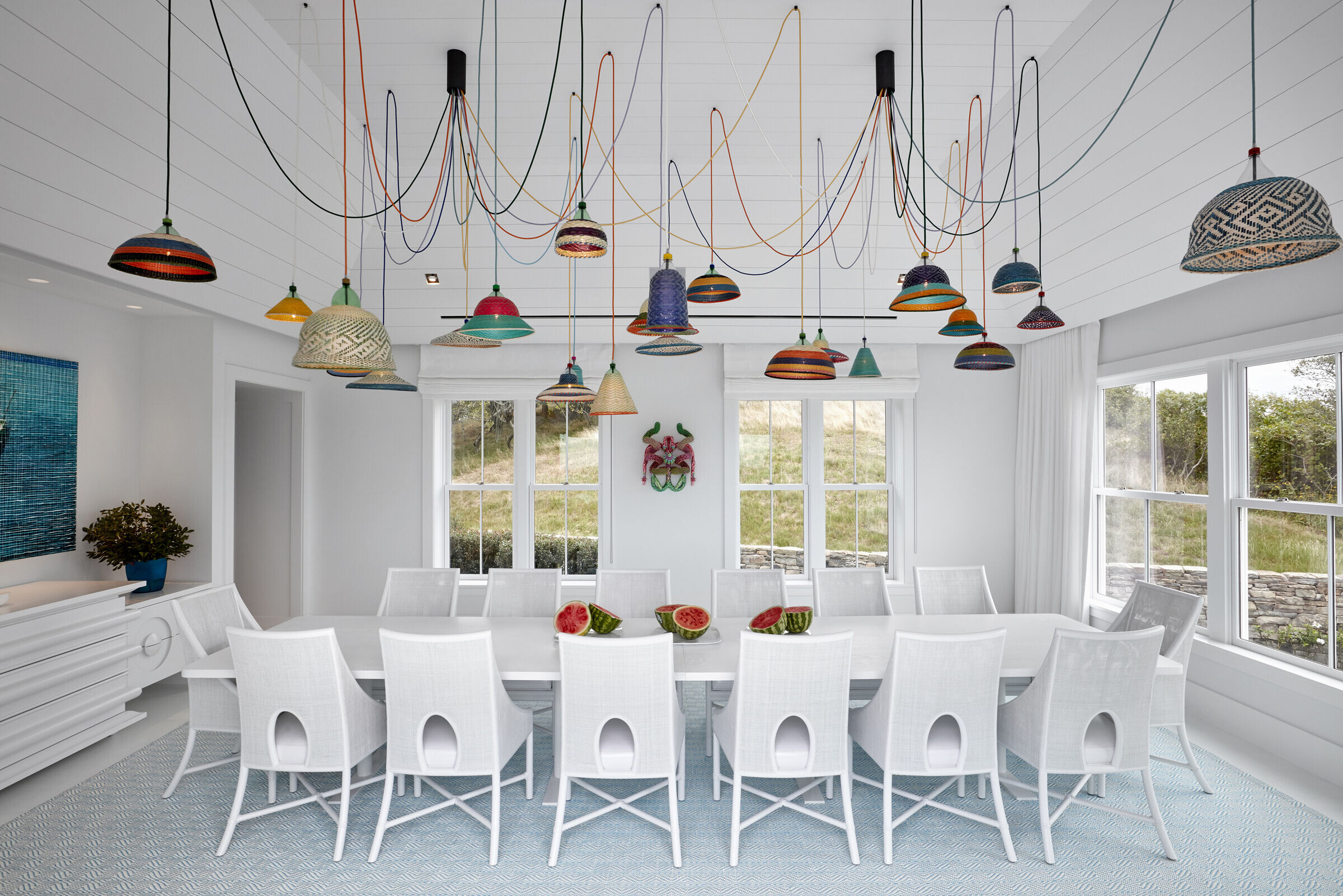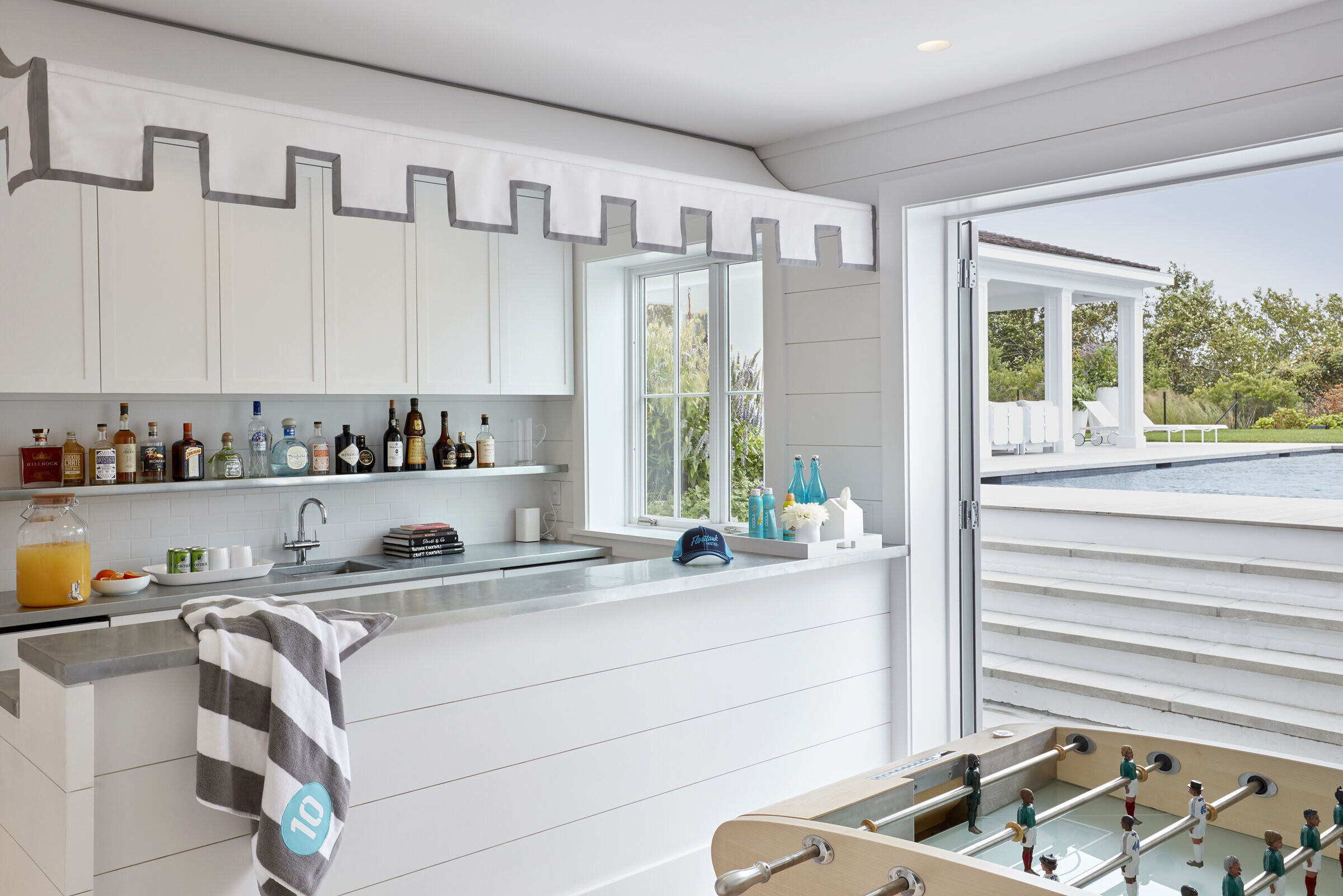 Architect: Martin Sosa, Arcologica
Contractor: Tom O'Donoghue and Associates
Landscape Architect: Summerhill Landscapes Inc
Lighting Design: Orsman Lighting Inc
Photographer: Garrett Rowland