The office space is situated next to Athens' Olympic stadium and hosts four companies with a total of 100 employees, with plans to expand in the near future. The open plan layout allows for optimum communication between separate teams and administrative clusters, maintaining sound comfort through devices such as sound barrier furniture and sound-absorbing panels. Meeting rooms and private offices are arranged in parallel to the outer windows, within transparent glass cubicles. A combination of private and collective spaces, such as informal meeting lounges, break-out terraces and privacy booths provide multiple scenarios of working and socializing.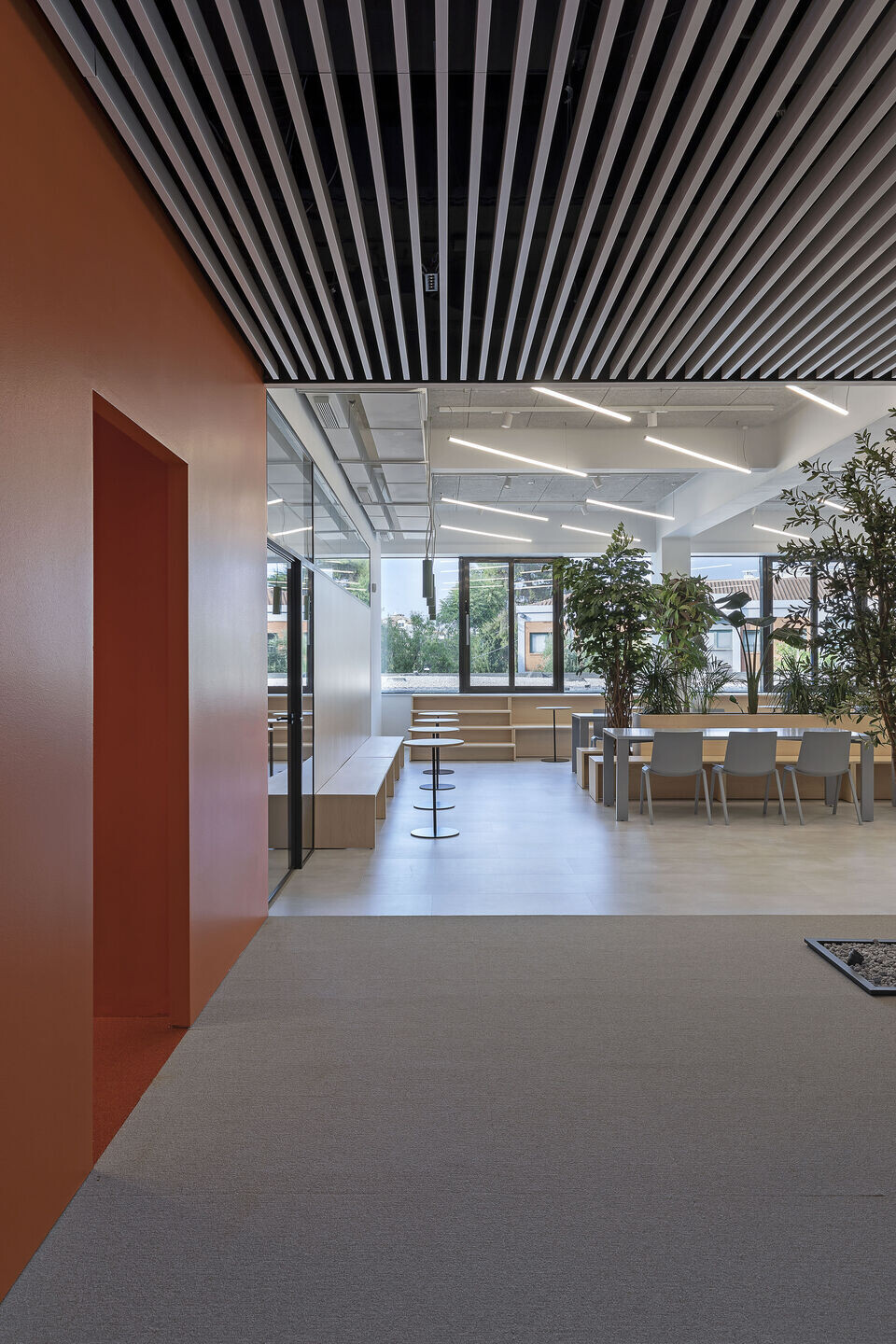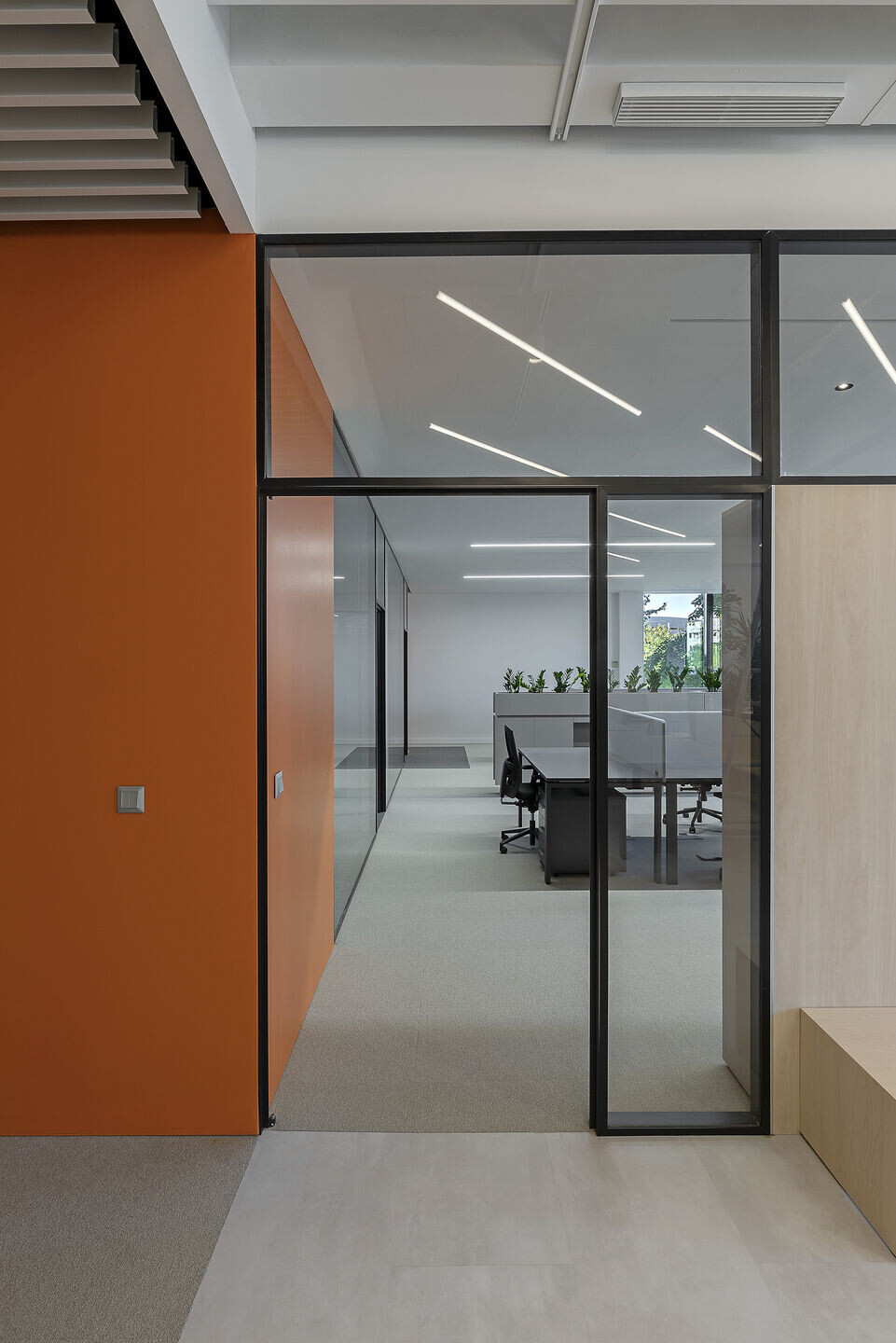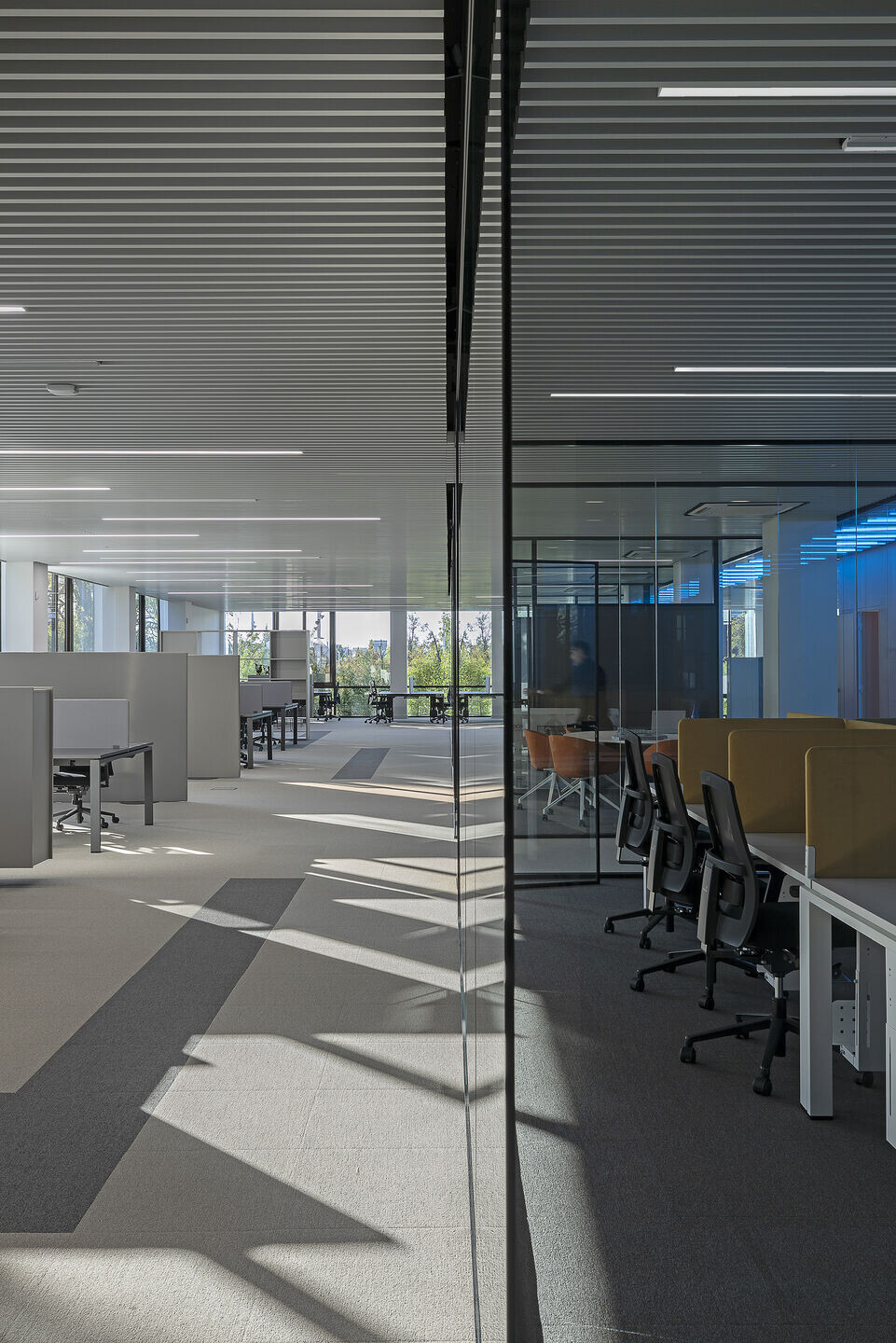 Our flexible design approach such as the modular seating system in the dining area helps reconfigure this area into a seminar room when needed.The design elaborates the company's philosophy on work practice, social responsibility, and brand identity, by establishing an interplay between inside and outside, private and collective space. A landscape of dynamic lighting effects that swift color temperature and intensity throughout the day is employed along the central axis of circulation. The outdoor experience is enhanced by an artificial atrium at the heart of the building that casts a white, cloudy daylight. The concept of flow is further underlined by the use of linear elements, such as ceiling lights and carpet patterns, in an out-of-grid arrangement.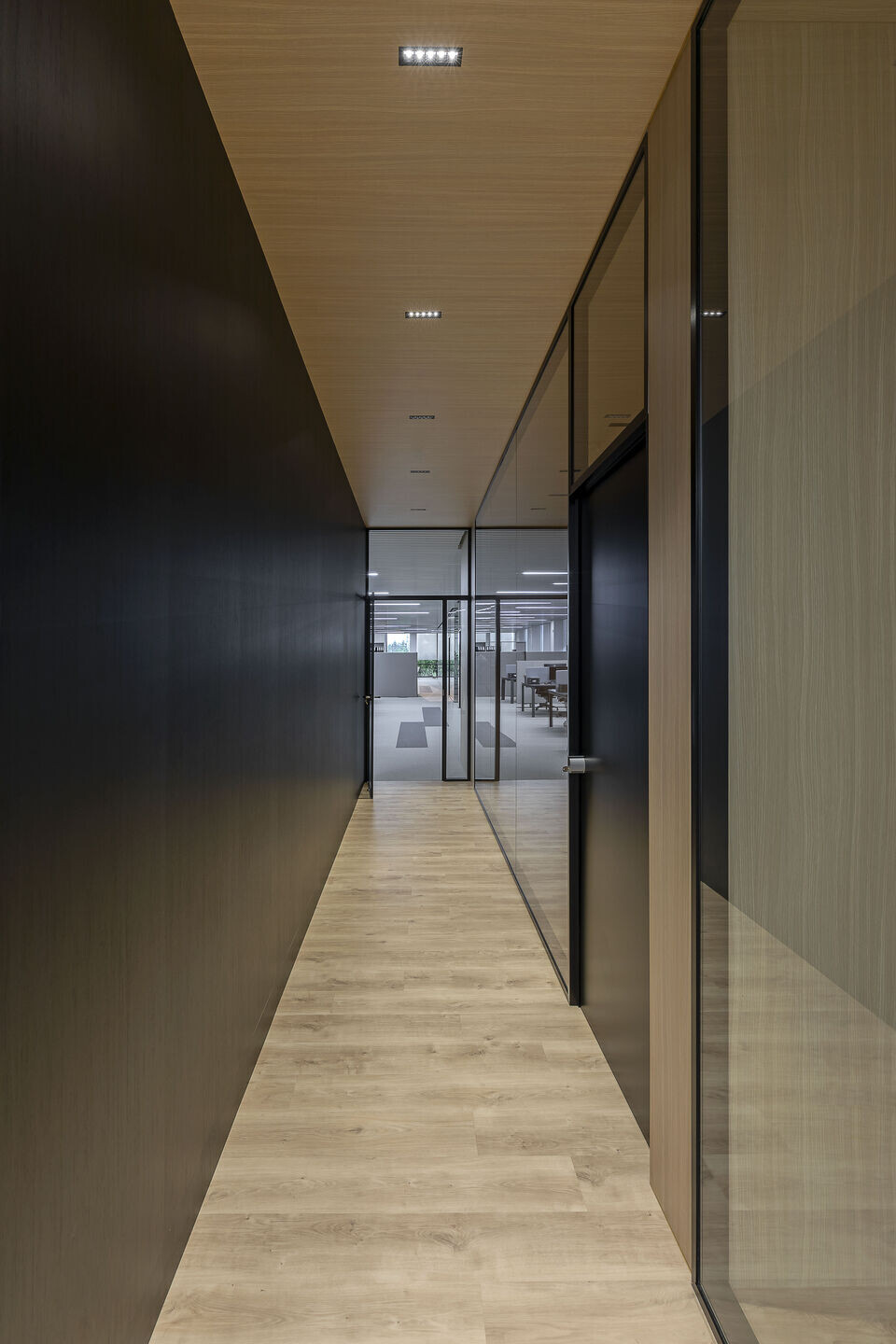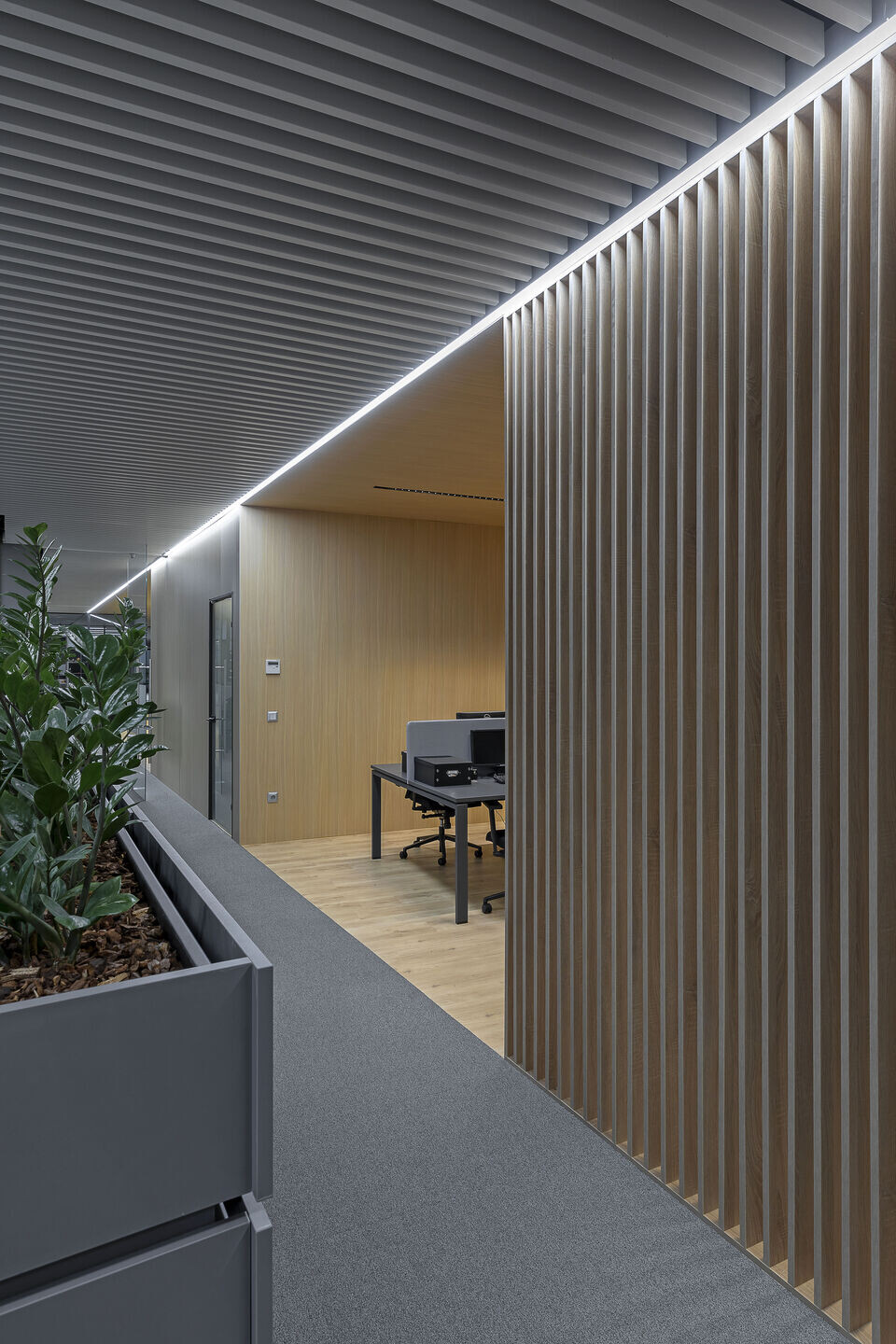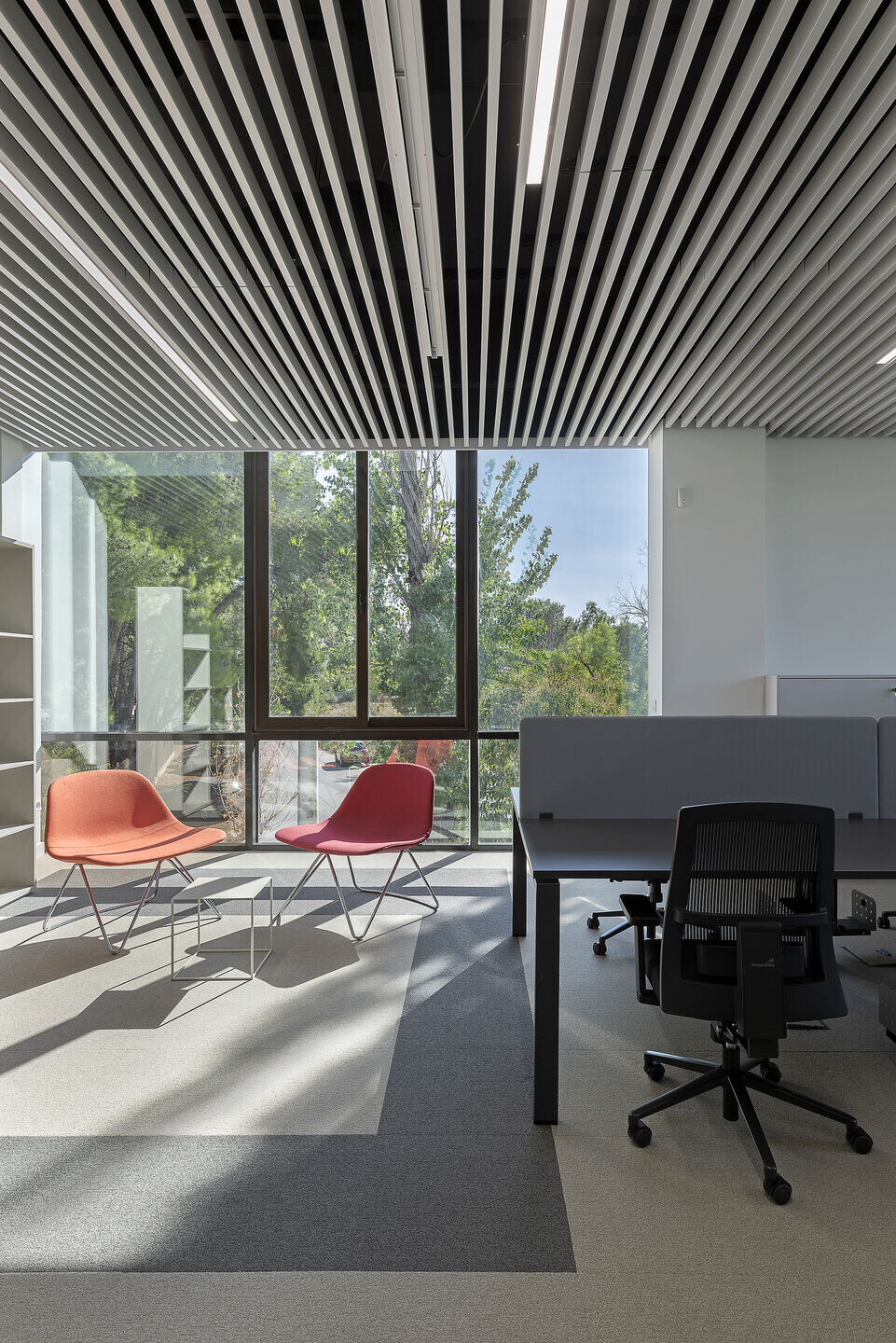 A warm and bright color palette is used in order to create a lively and welcoming space for the employees. A mosaic pattern carpet with light brown and taupe tiles is combined with oak wood panels, light grey storage cabinets, and a clear white ceiling. A combination of indoor plants such as Zamias, Arecas, Dracaenas, and Aspidistras are planted to provide additional comfort by increasing humidity and oxygen levels as well as boosting overall mood and well-being.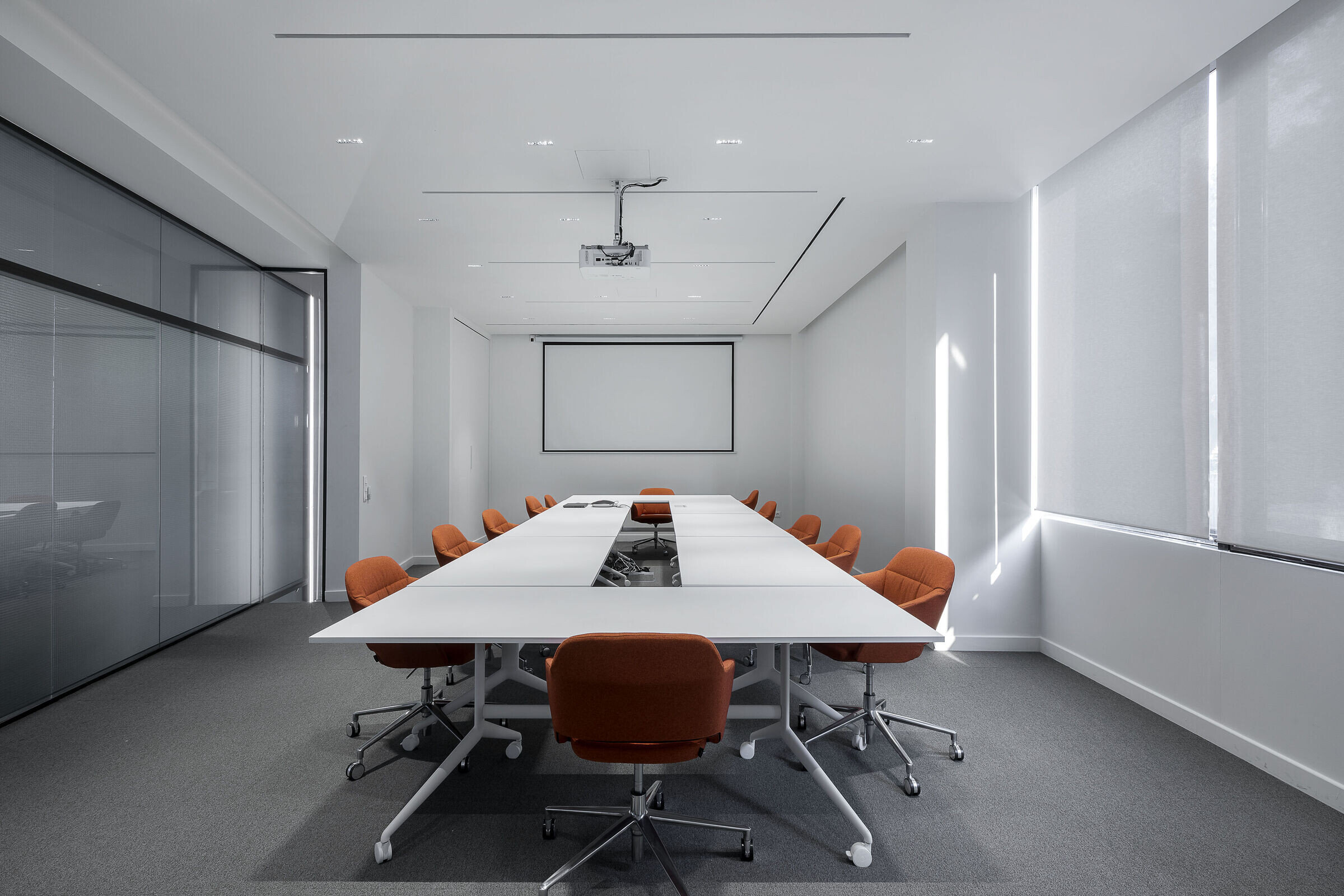 Team:
Architectural Design & Construction: Lowfat Architecture + Interiors
Project Architect: Orestes Argiropoulos
Team: Alexandros Martigopoulos, Evi Prokou
Mechanical Engineer: ConAP, Andreas Psaroudakis
Lighting Design: CLPD, Christos Papachristos
Photographer: Panagiotis Voumvakis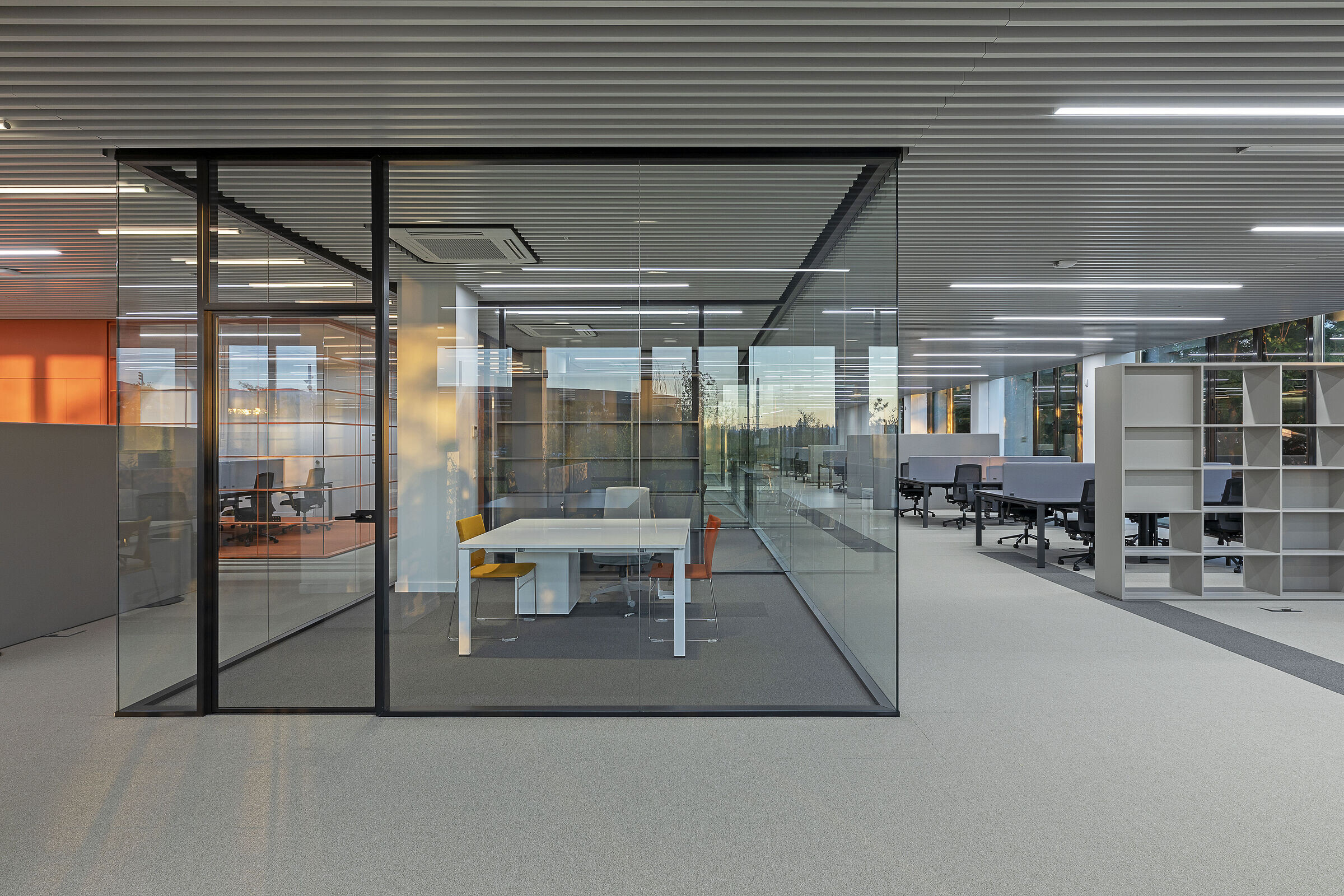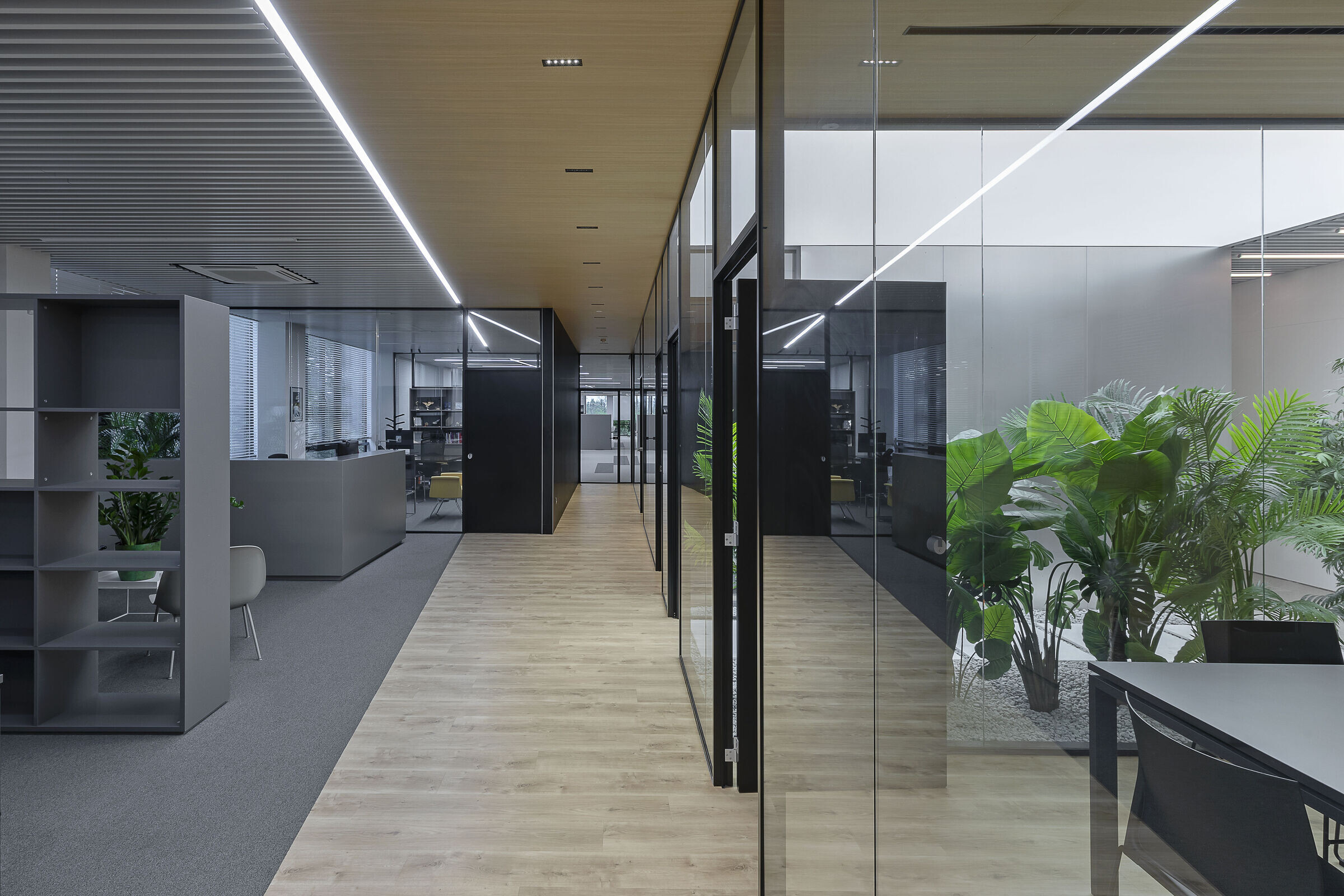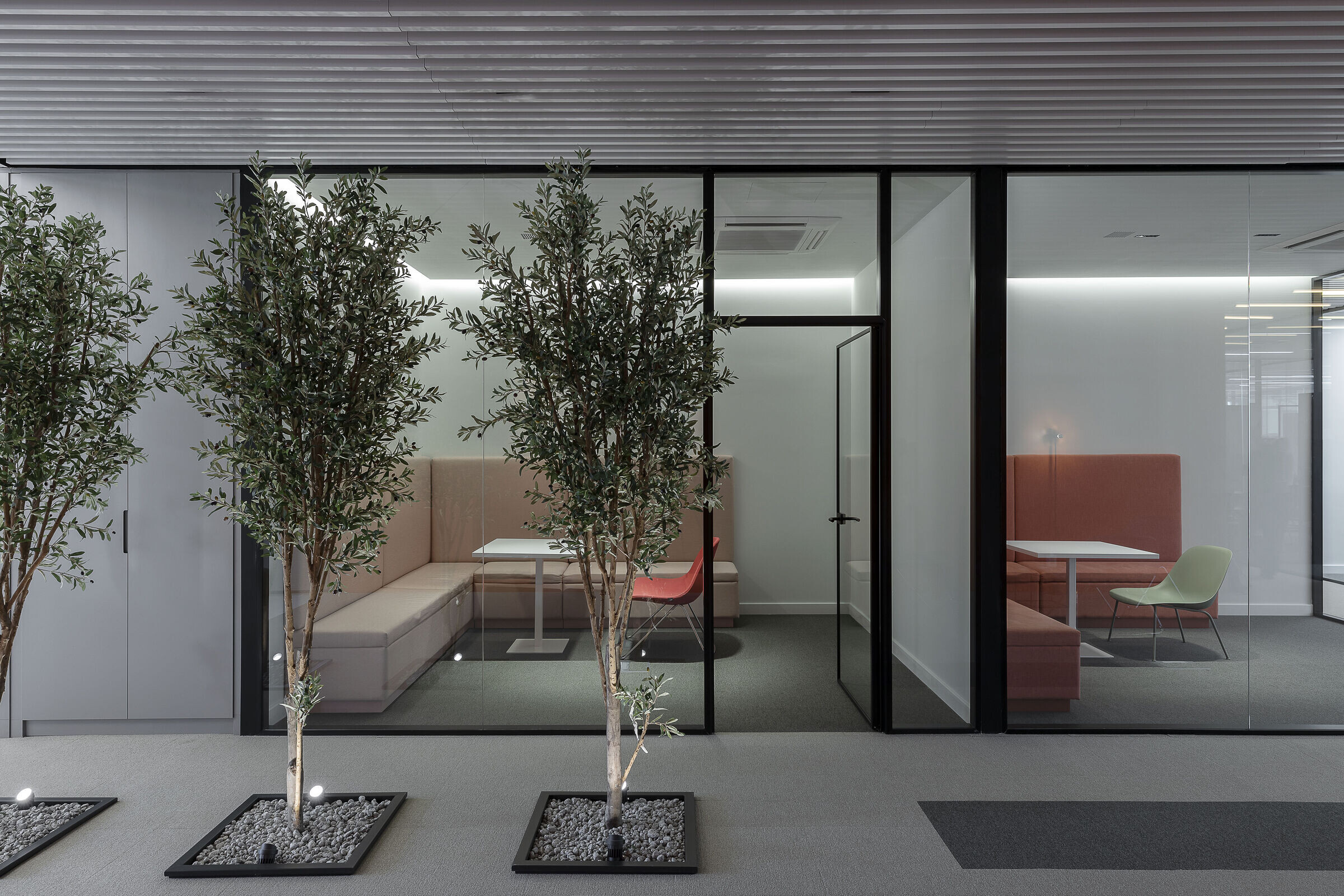 Materials used:

alphabet lights/GAMA 34
alphabet lights/ALPHA 34
klus/PIKO-O
dromeas /ACTION CHAIR
segmentum/Cubic Edge ST030AA
unilinclicwall
milliken/CARPET TILES FORMWORK 50X50 COL. FWK48
gaber/Jubel chair
gaber/basket chair
lamm/Flip folding table
luxy/Luxy Llounge LL3
kurasanit/Polished mortar flooring
yalodomi /Glass partitions