For the MS Society – which funds world-leading research into multiple sclerosis – a change in operational style required a change in working environment and a new office in north London provided the perfect location. Located opposite Finsbury Park Station, the charity's new workspace, created by design and build company Peldon Rose, offers an inspiring destination to welcome staff back to the office as restrictions ease and the charity moves to a more flexible way of working.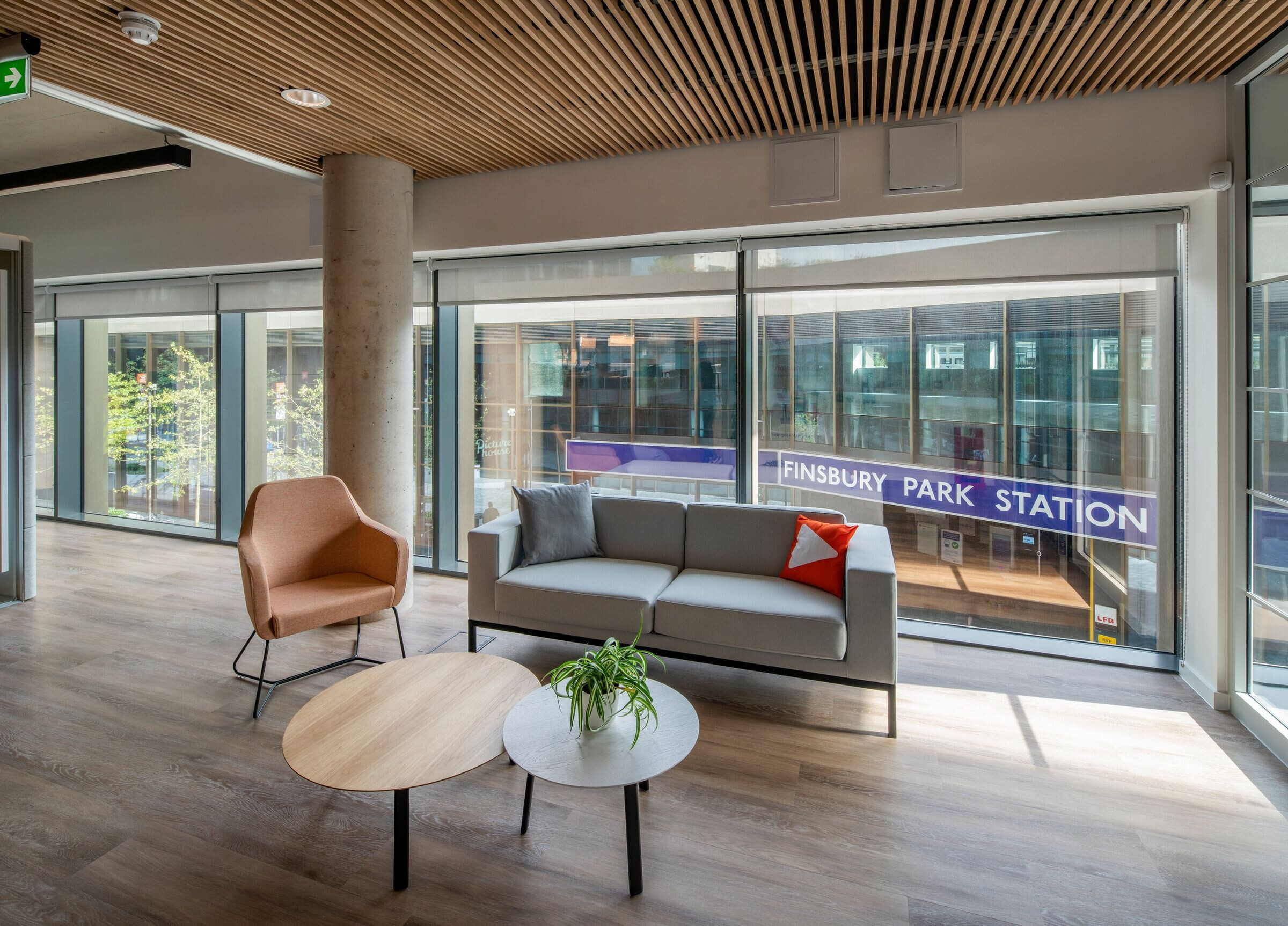 With a smart new building in an enviable location, it was vital that the interior design of the space, which covers two floors,helped unlock the London office's full potential, offering an inclusive and accessible space for all. Peldon Rose were selected as the right team for the job and set to work at the beginning of June to develop a space which incorporated inclusive design principles. It also needed to help transition the MS Society's team back into the office and support the shift to a smartworking approach which encourages a better work-life balance.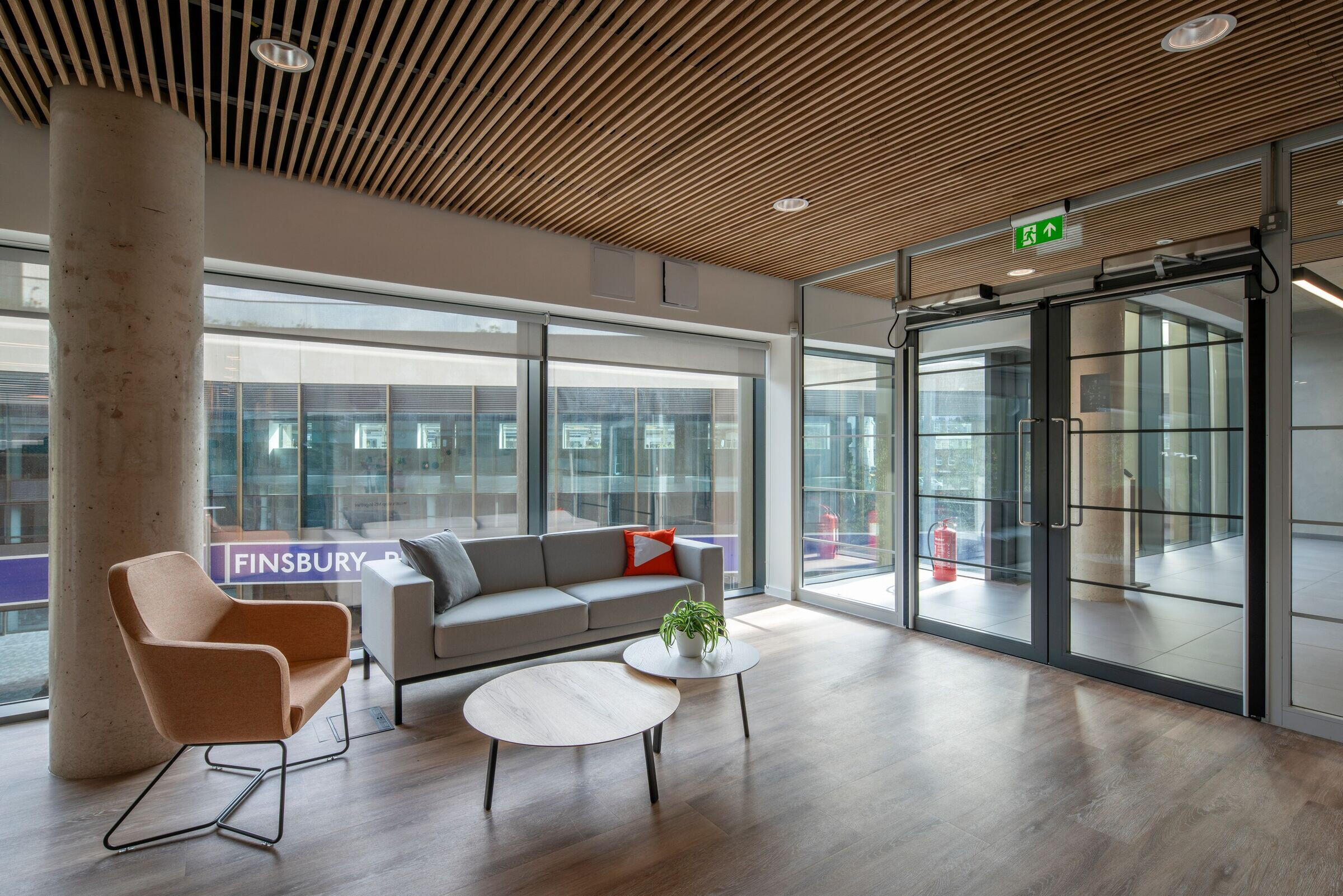 Community at its core
A central objective was to echo the organisation's community-focused values, bringing everyone together in one connected space. Through intelligent design and space utilisation, Peldon Rose were able to create an agile space across 9,000sqft that adapts with the charity's changing requirements.With multi-purpose, flexible solutions, and areas including a café social space, an auditorium, meeting spaces, event space and sections for working, the office provides an environment where staff can truly thrive.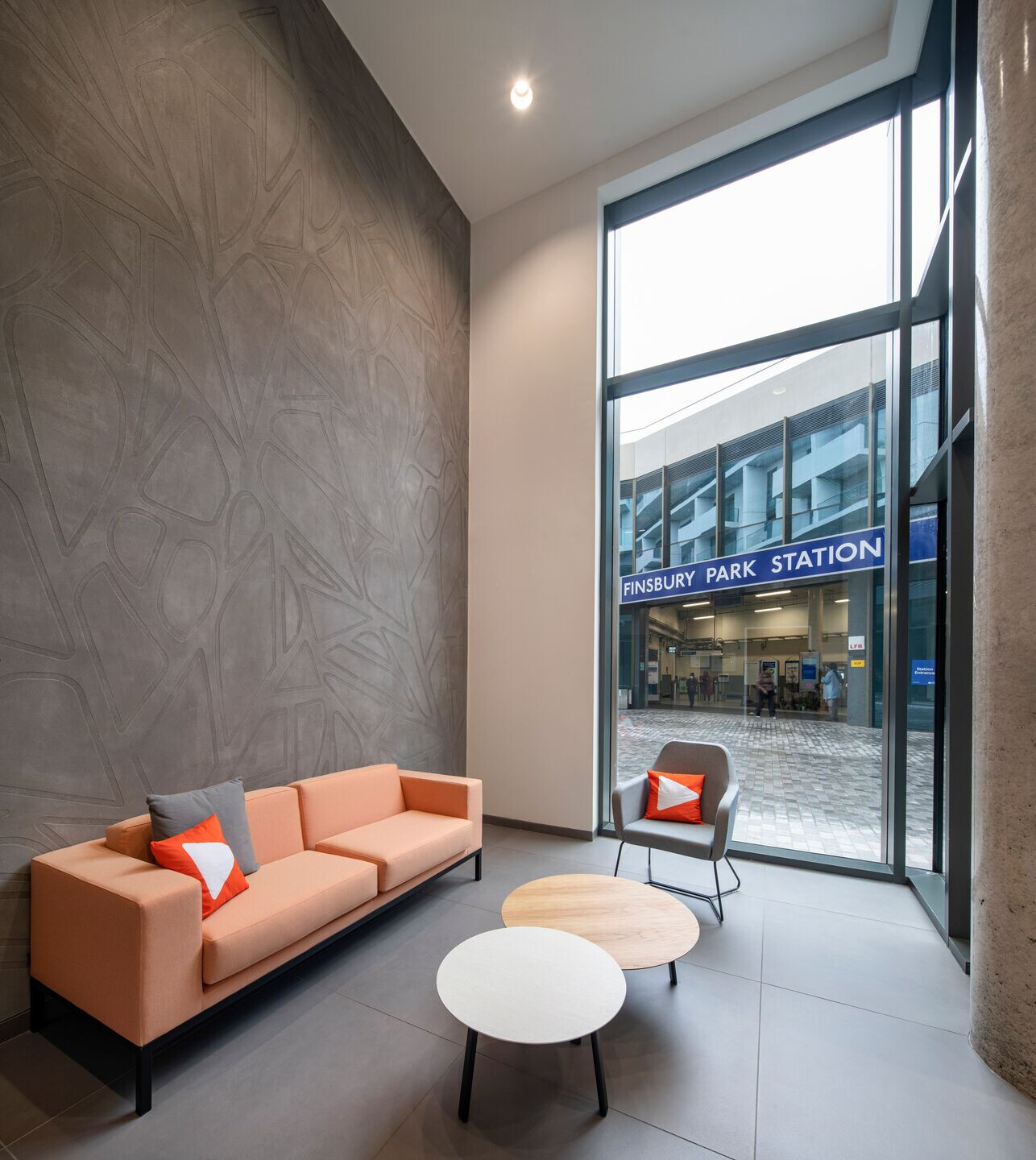 Natasha Hewlett, project designer, at Peldon Rose said: "Like many organisations, after several months of remote working throughout the pandemic, the MS Society recognised the benefits of offering more flexibility to staff. The charity made a decision to shift its way of working for good within their new office space.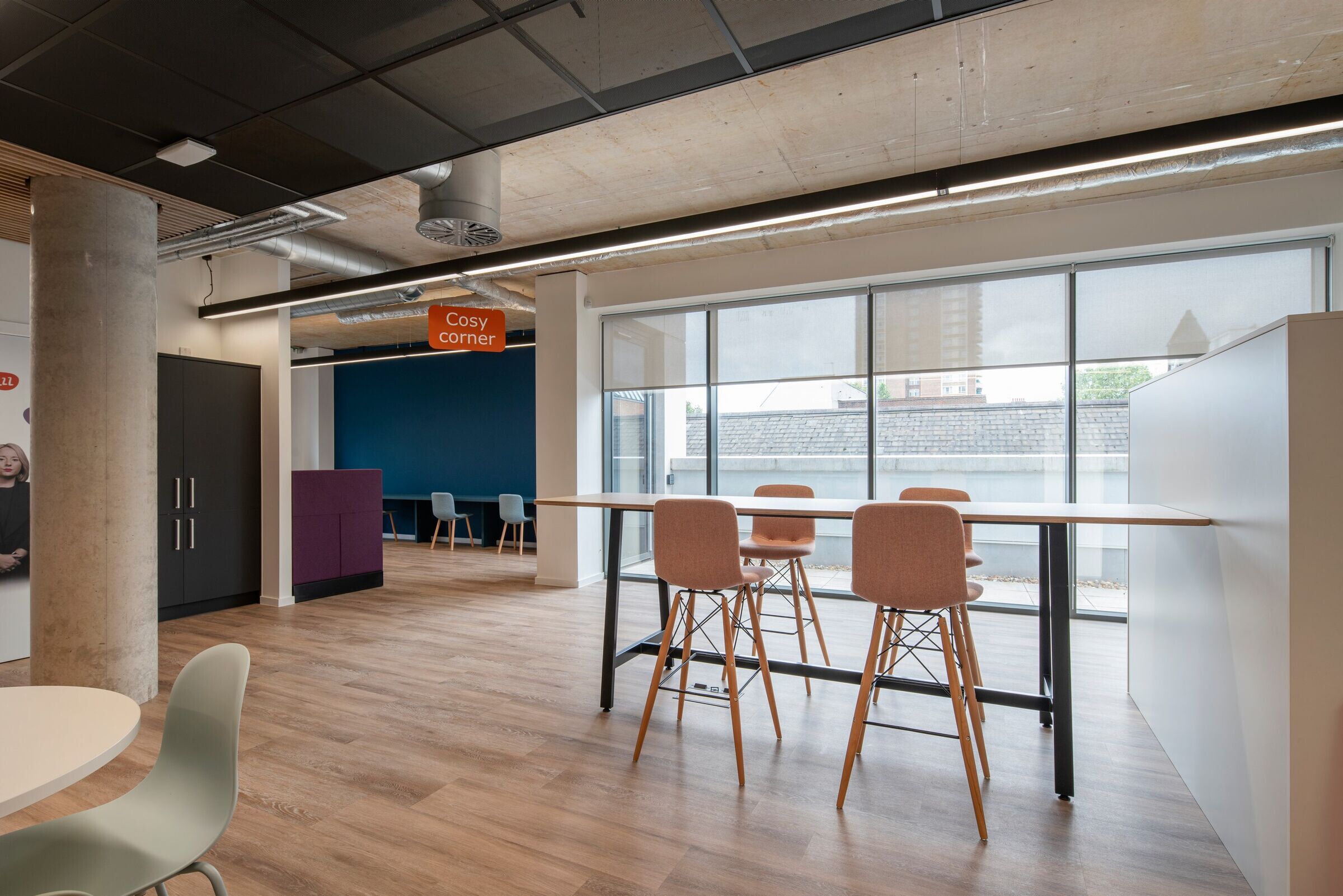 With a focus on autonomy, the MS Society has adopted an activity-based working style that gives staff the freedom to decide where and how they want to work to suit their individual needs, role and personality. No longer bound by the outdated requirement of providing rows and rows of desks for employees, it was time to create a destination office – one that supports flexible working through a blended mix of settings and promotes greater health and wellbeing. Most importantly, it needed to be somewhere people genuinely want to come, home to lots of different activity-based settings that put significant focus on people and community.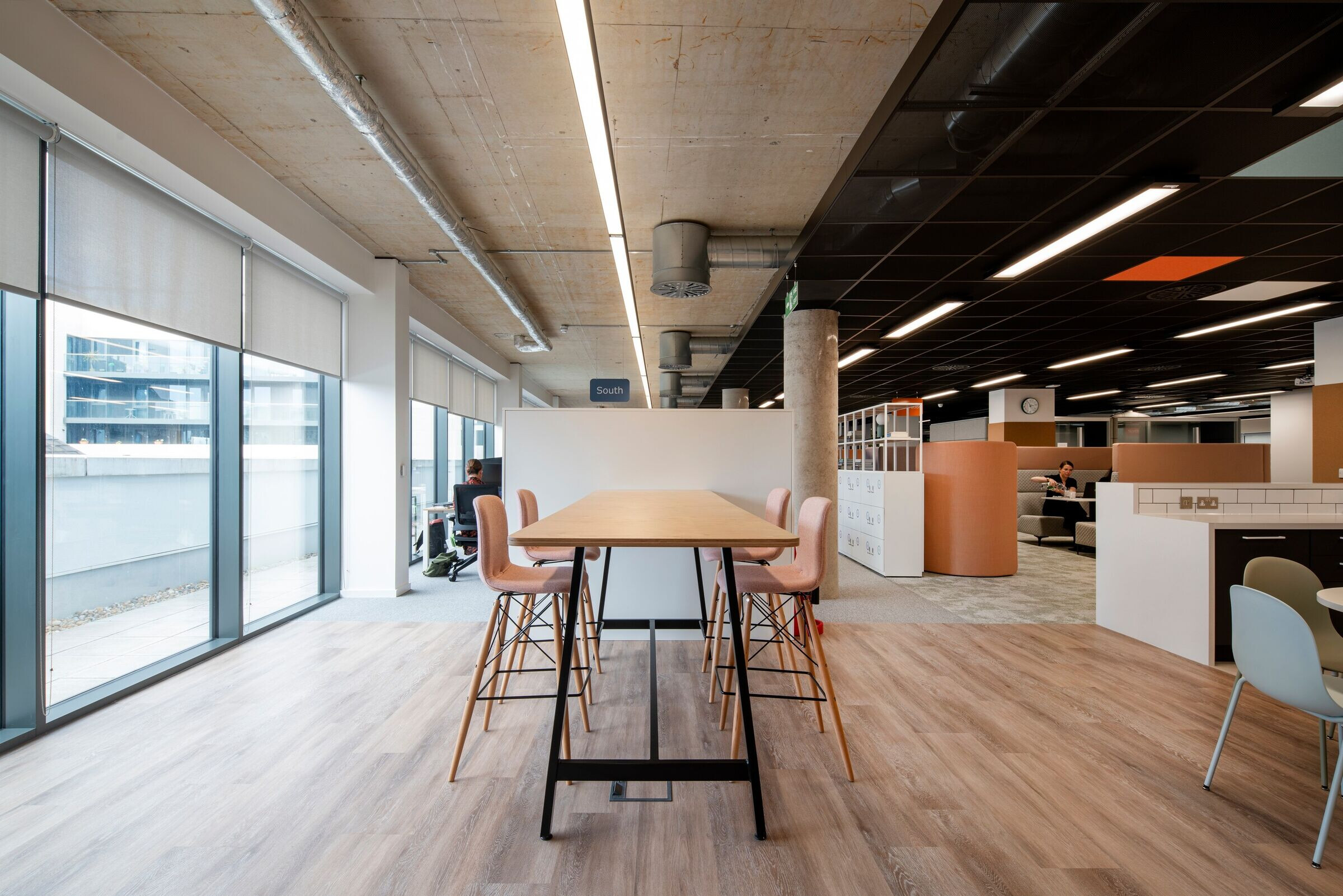 Employee wellbeing was a priority, and using the principles of biophilic design, Peldon Rose ensured staff's mental and physical health were a key focus by creating plenty of workspaces that are flooded by natural light, as well as relaxation areas for staff to retreat to if required. Peldon Rose also created open areas where wellbeing sessions could be held for staff, such as yoga, and ensured that cycle parking spaces, basement showers and outdoor spaces were incorporated into the design to encourage activity.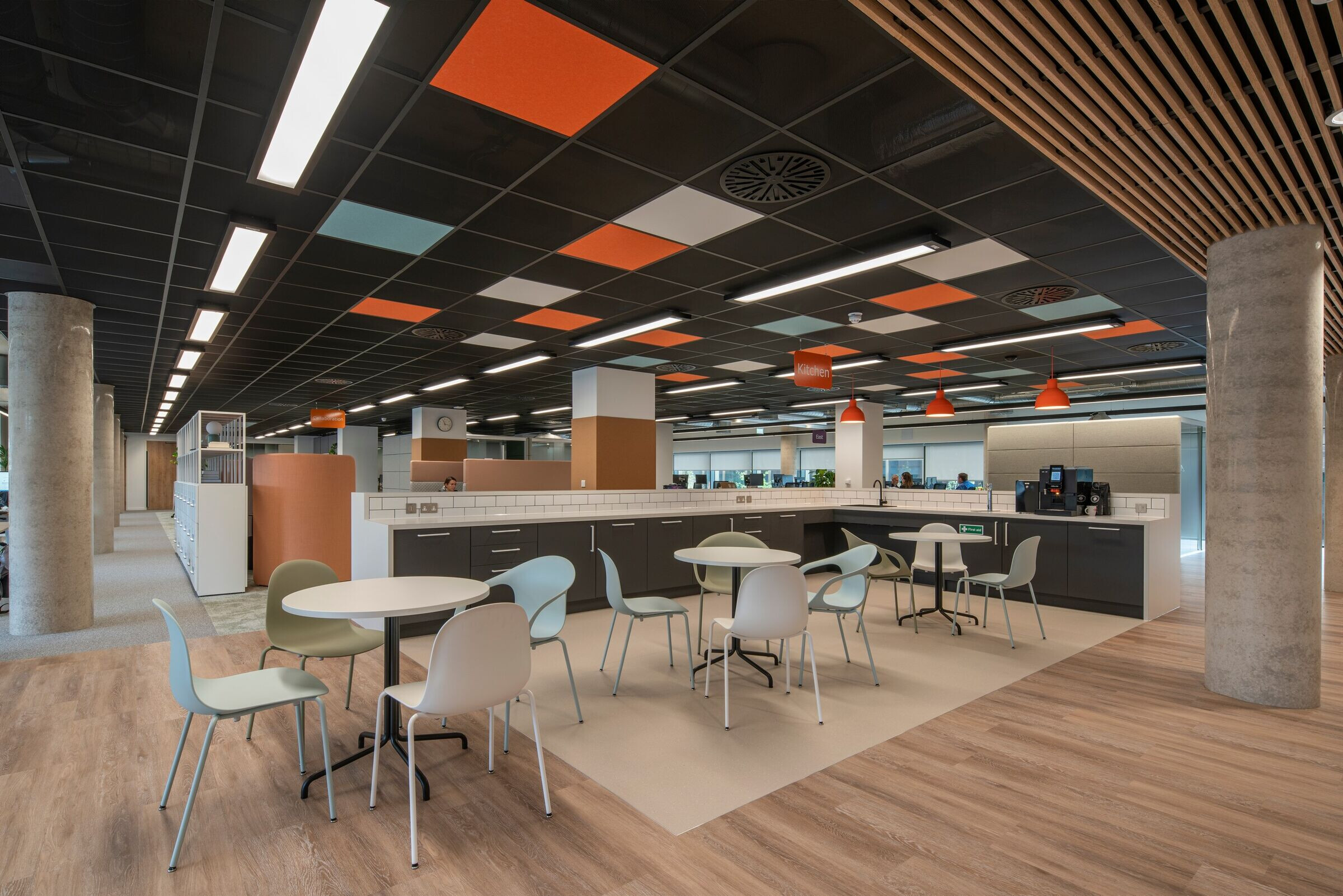 Enabling inclusive collaboration
An important element of this project was to create a space for inclusive collaboration. Some of the people who work for the MS Society are affected by MS themselves, meaning that creating an inclusive and accessible space for all was key. Everything down to the floorplate layout, furniture pieces and even the colours and tones used were considered in order to create the perfect environment for the charity to work in.
Alongside offering an improved and accessible employee experience, Peldon Rose's design took a human-centric approach, supporting our innate need to collaborate and socialise. With few fixed assets, furniture pods can be moved to create spaces fit for team work, project meetings, knowledge sharing, mentoring and more.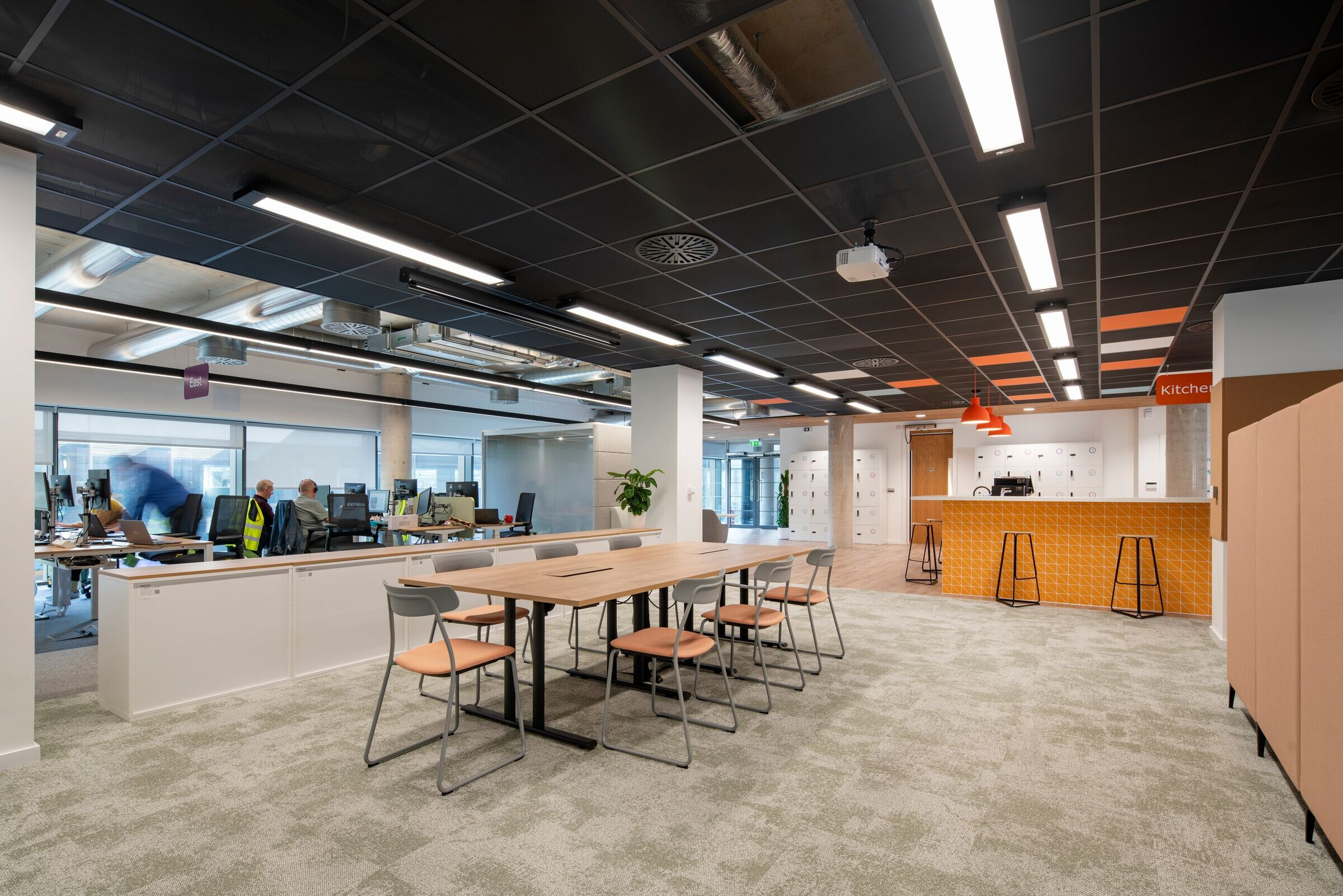 Natasha continued: "Naturally, the MS Society was committed to delivering a totally accessible space. The charity specified that it must meet a higher standard of accessibility beyond the Disability Discrimination Act's (DDA) minimum level of compliance, so we ensured the flow and functionality of the space was considered through every aspect, so that everyone feels included. The office incorporatesfull access raised floors,widened routes for wheelchairs, DDA tea points,as well as wayfinding and graphics that are easy to understand for visitors.We've also installed a 'Changing Places' washroom designed to offer complete accessibility as well as sufficient space and equipment."
Vicky Annis, Executive Director Corporate Servicesfrom the MS Society commented: "When we opened the doors to our new office, we wanted to provide staff with somewhere they felt connected – breaking down silos between teams to encourage better collaboration and build a highly engaged, motivated and productive workforce.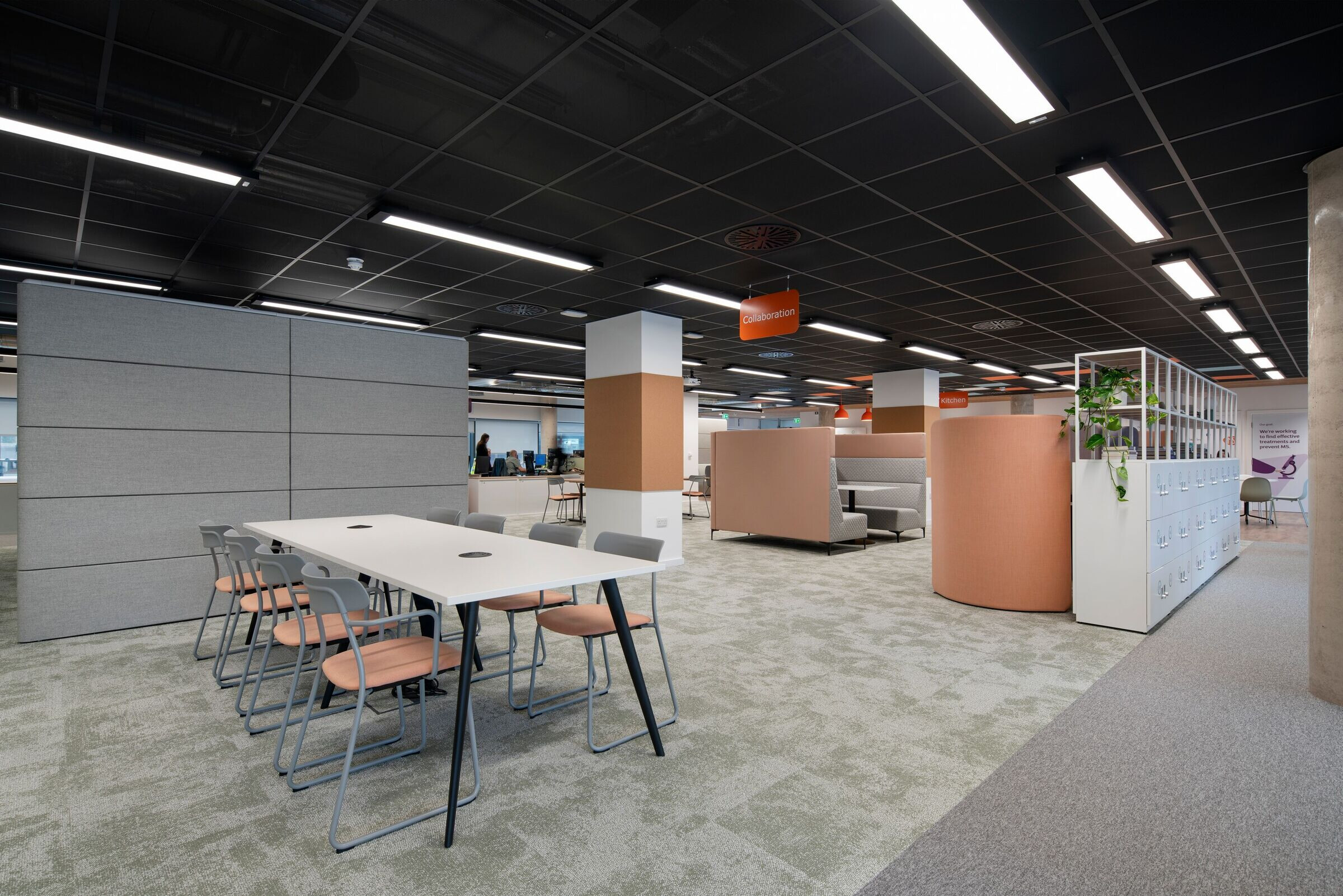 "Peldon Rose listened and totally delivered. They not only considered design and flexibility, but also ticked the boxes in terms of accessibility, inclusivity and diversity. Now, we've got a workspace to be proud of. One that reflects our values and will stand the test of time as we grow and evolve."