An innovative mixed uses devolpment, unique in its class in Cancún, It comprises 16 units and one space designed for a high end Italian Furniture store with separated parking space.
The facade was thought to mitigate the extreme sun exposure and lower the AC consuption and exposed concrete to minimize maintenance.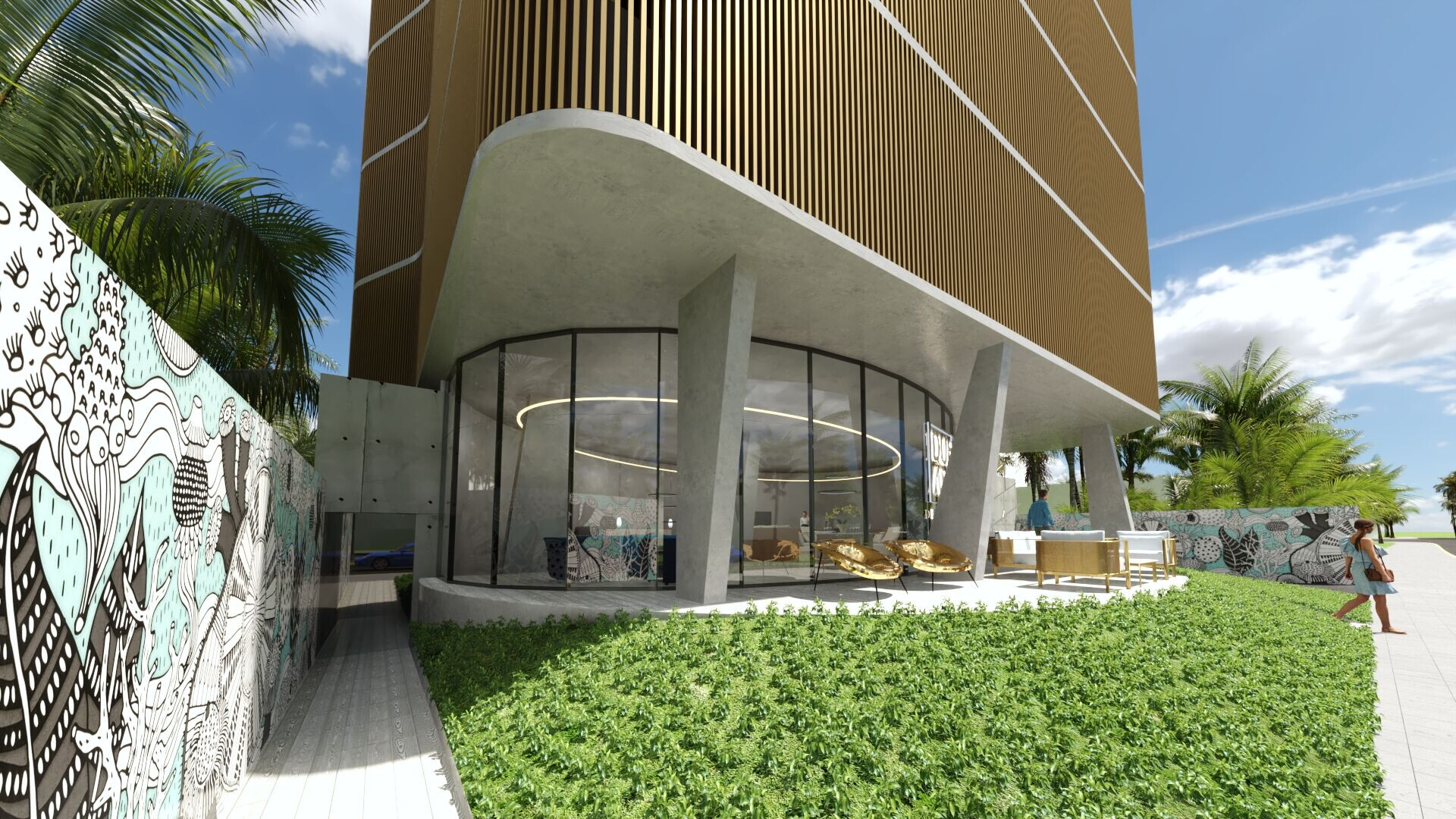 The roof top is developed in a very unique way, as a elevated terrace that converges in a space that conceptualize the spirit of the project, no angles, soft fluid forms in the top, as a conceptual crown, just for the use and joy of the users.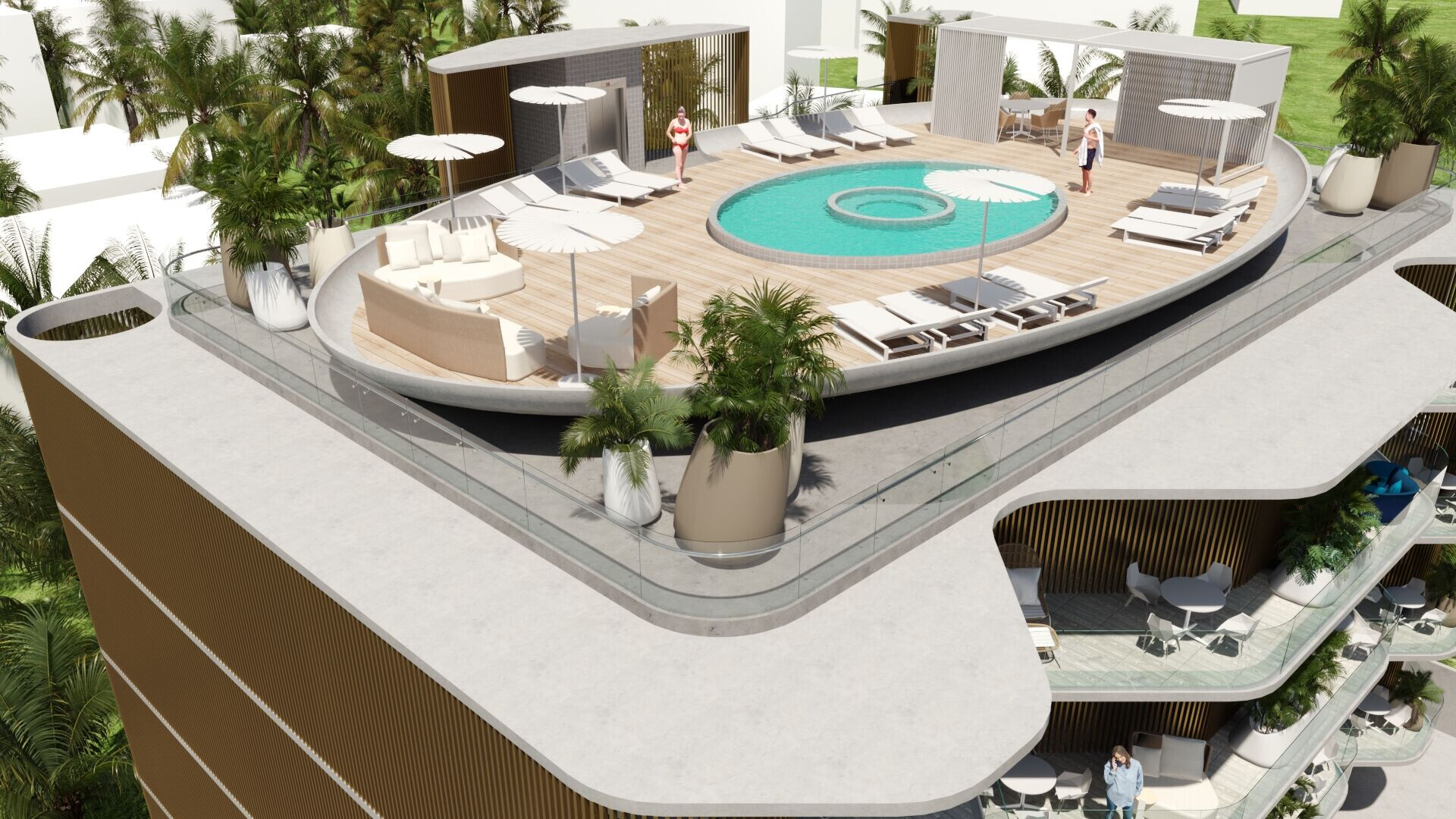 Although the small footprint of each unit, the space feels bigger because the lack of walls and the big windows. It receives natural light in every angle, Given the location, the terrace its a must, so it dont belittles the space.
Project: Axel Duhart
Collaboration: Ileana Luna
Rendering: Alex Chavez
Hand Draw: Axel Duhart