This new house in Arlington, Virginia is located on a small corner lot amid houses of varying architectural styles built at different times over the last century. Zoning requirements provided an opportunity to design a site plan that simultaneously respects the setback requirements of the neighborhood and diminishes the line between public and private space on the corner of this suburban intersection. Material transparency paired with a low garden bring a connection to suburban street life that the other houses on the street do not achieve.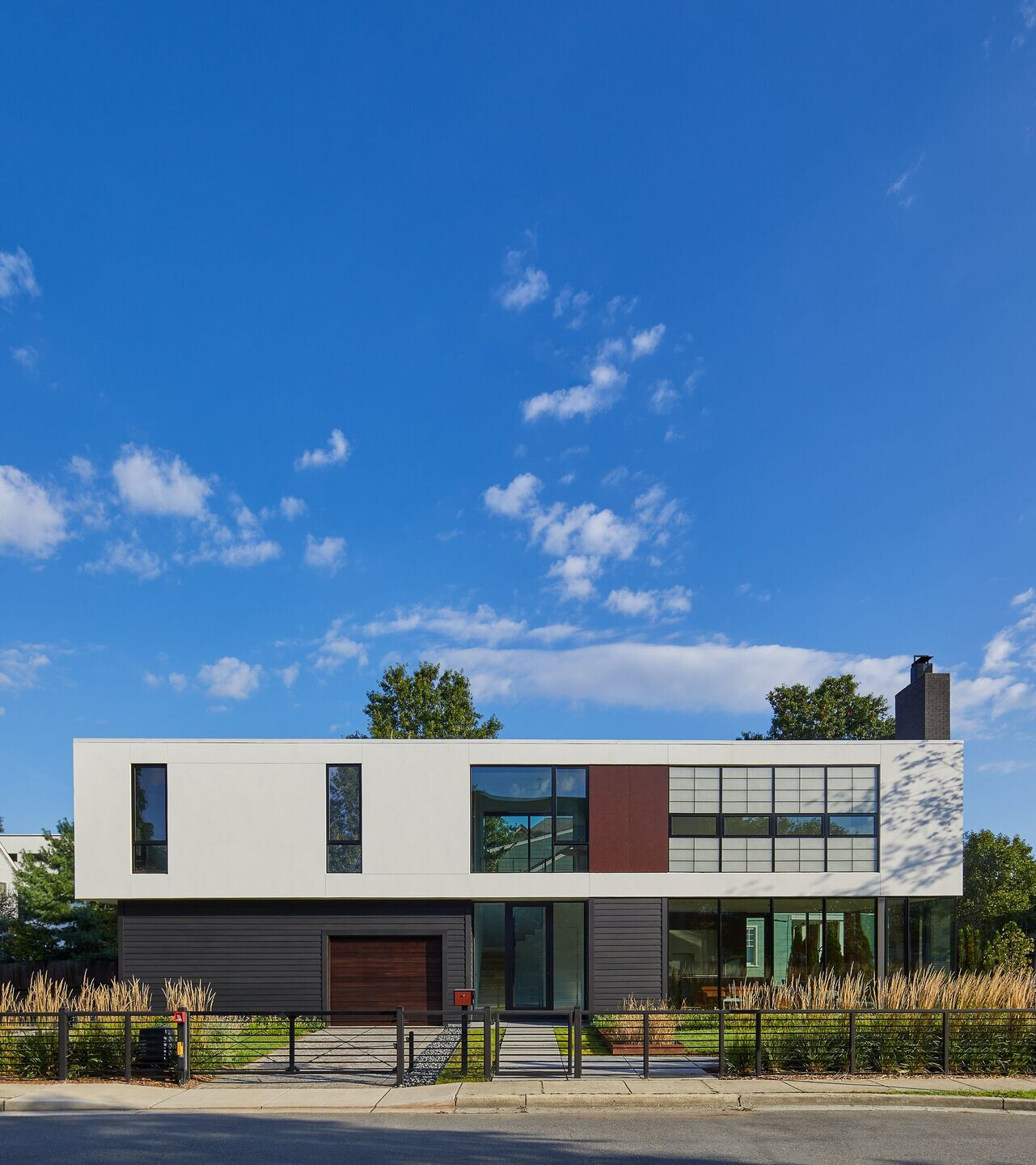 As a corner parcel, the structure is surrounded by green space on all sides between the sidewalks and roads. Floor to ceiling glass in the main living area affords views to the garden and provides windows to observe the busy pedestrian activity found at this intersection. Two motorized screens of varying opacity extend from ceiling pockets to modulate solar gain and privacy as desired.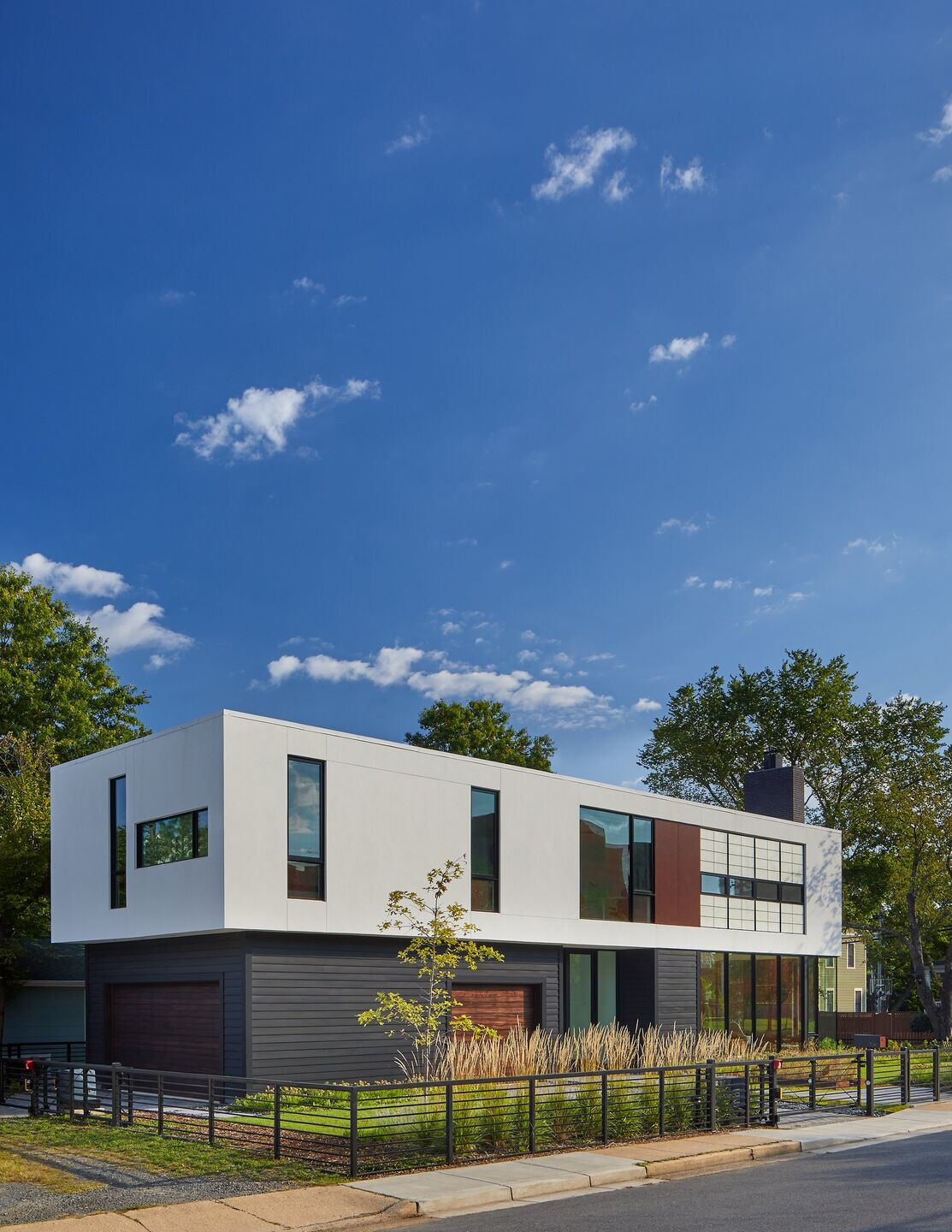 The exterior material palette is derived from the variety of materials found on the neighboring houses. These include stucco, painted wood clapboard and brick. The interior finishes are minimal and restrained.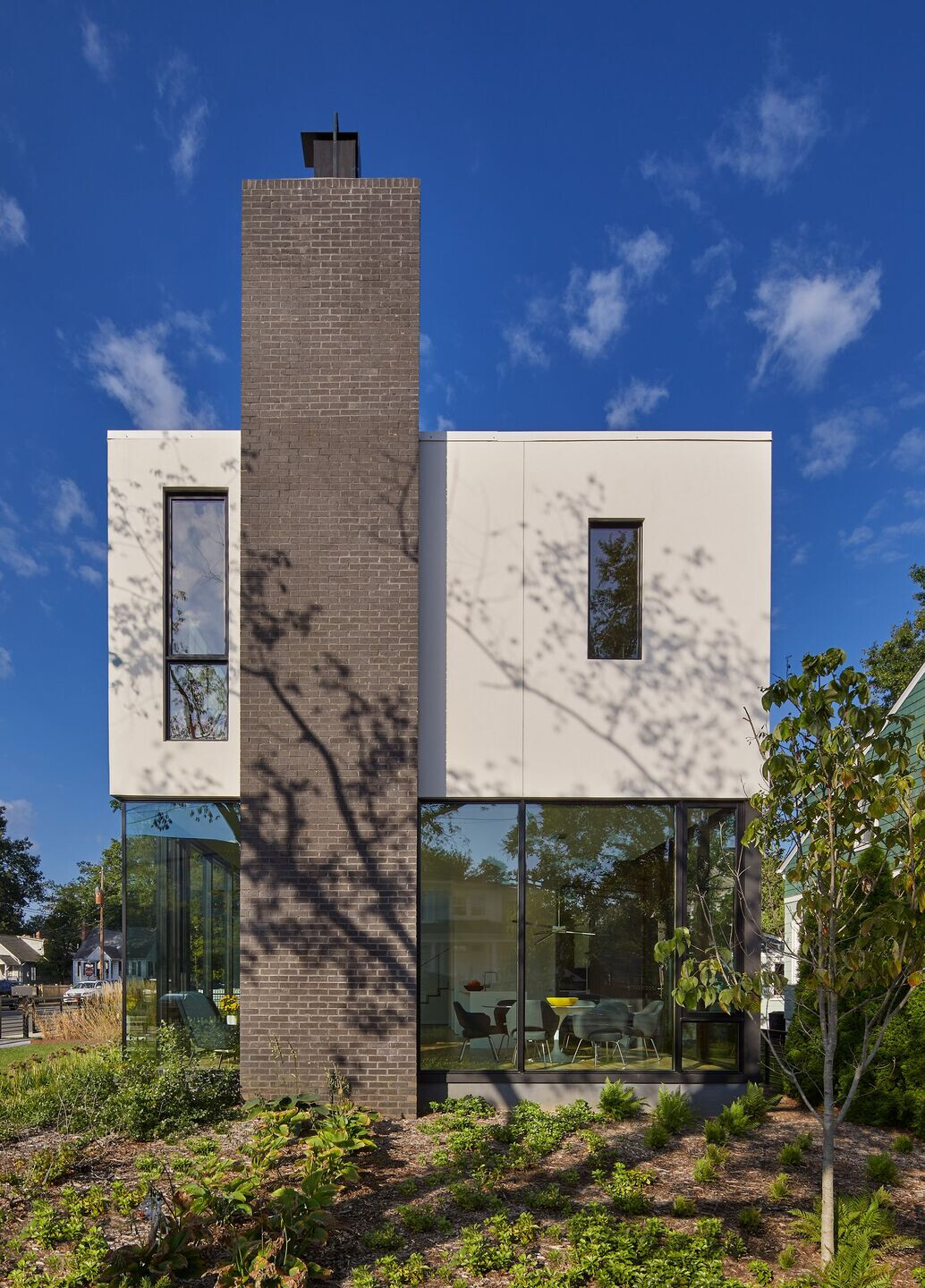 While the massing, material selection and placement on the site are designed with respect to the neighboring houses, this is not a "revivalist" building. The house is intended to provide open, light-filled spaces that interact with the surrounding gardens and provide a framework to participate in the lively activity this site provides.
Team:
Architect: Robert M. Gurney, FAIA, Architect
Project Architect: Matt Stephens
Contractor: Washington Landmark Construction
Structural Engineer: United Structural Engineers, Inc.
Landscape Architect: Campion Hruby Landscape Architects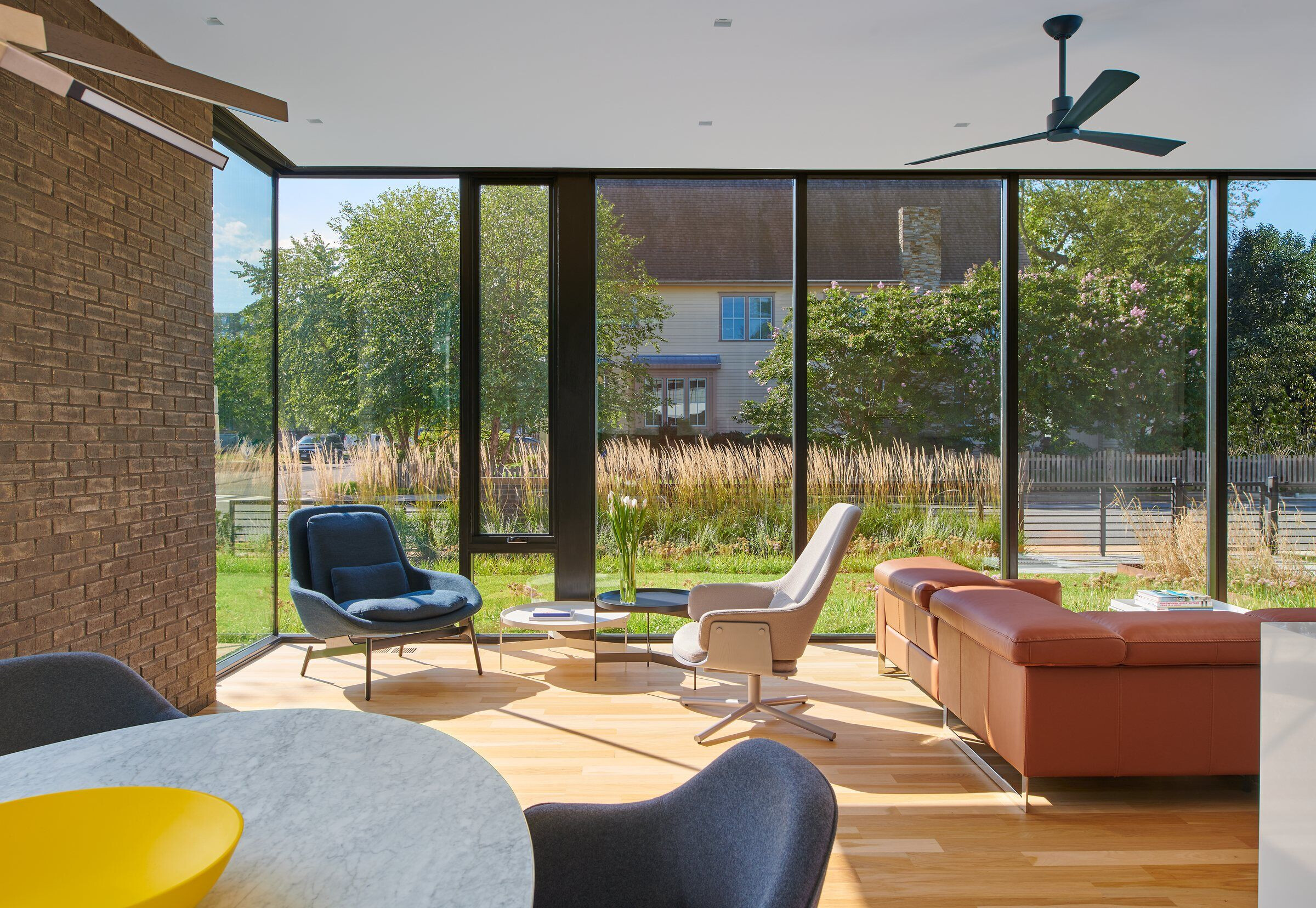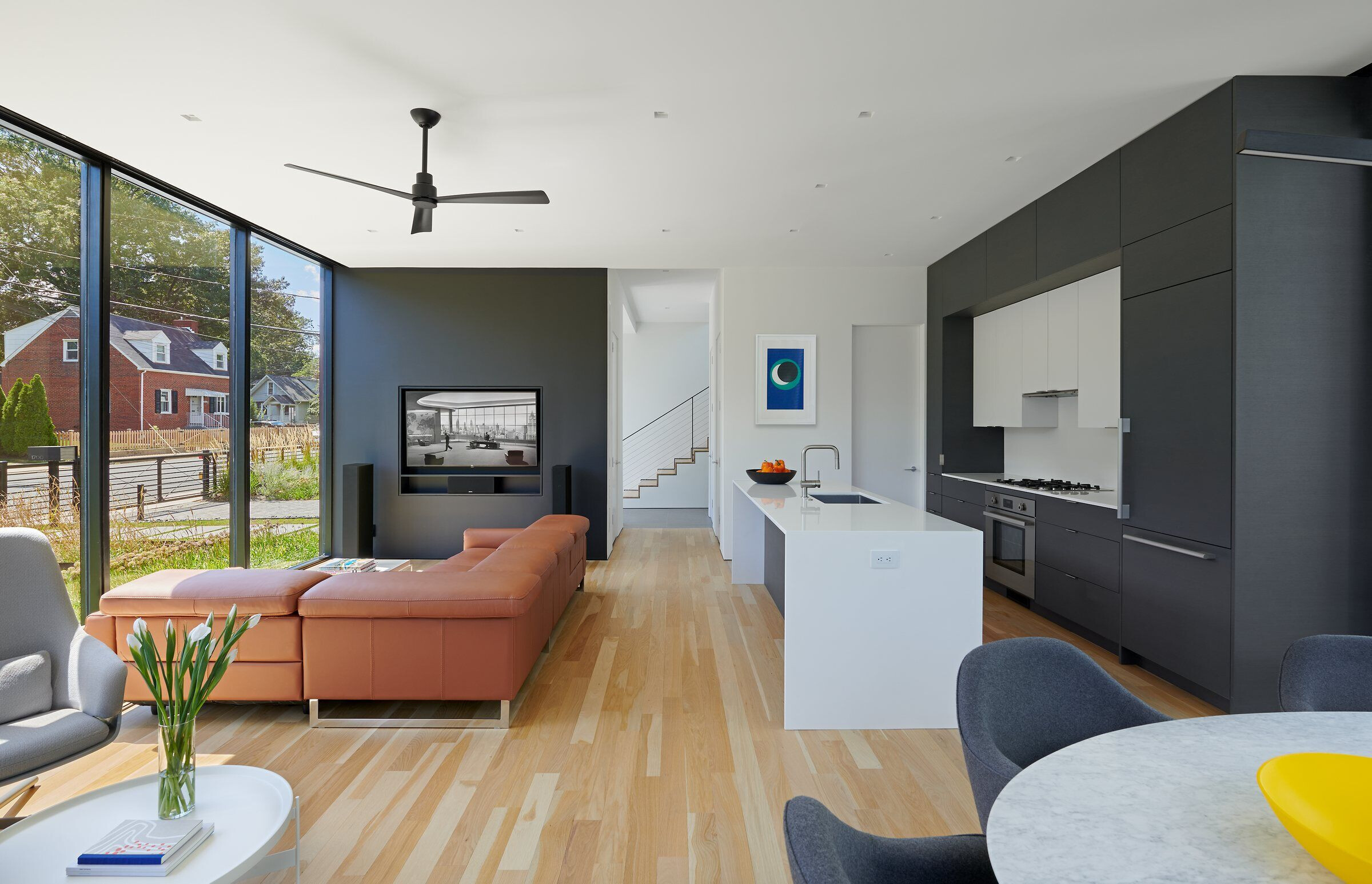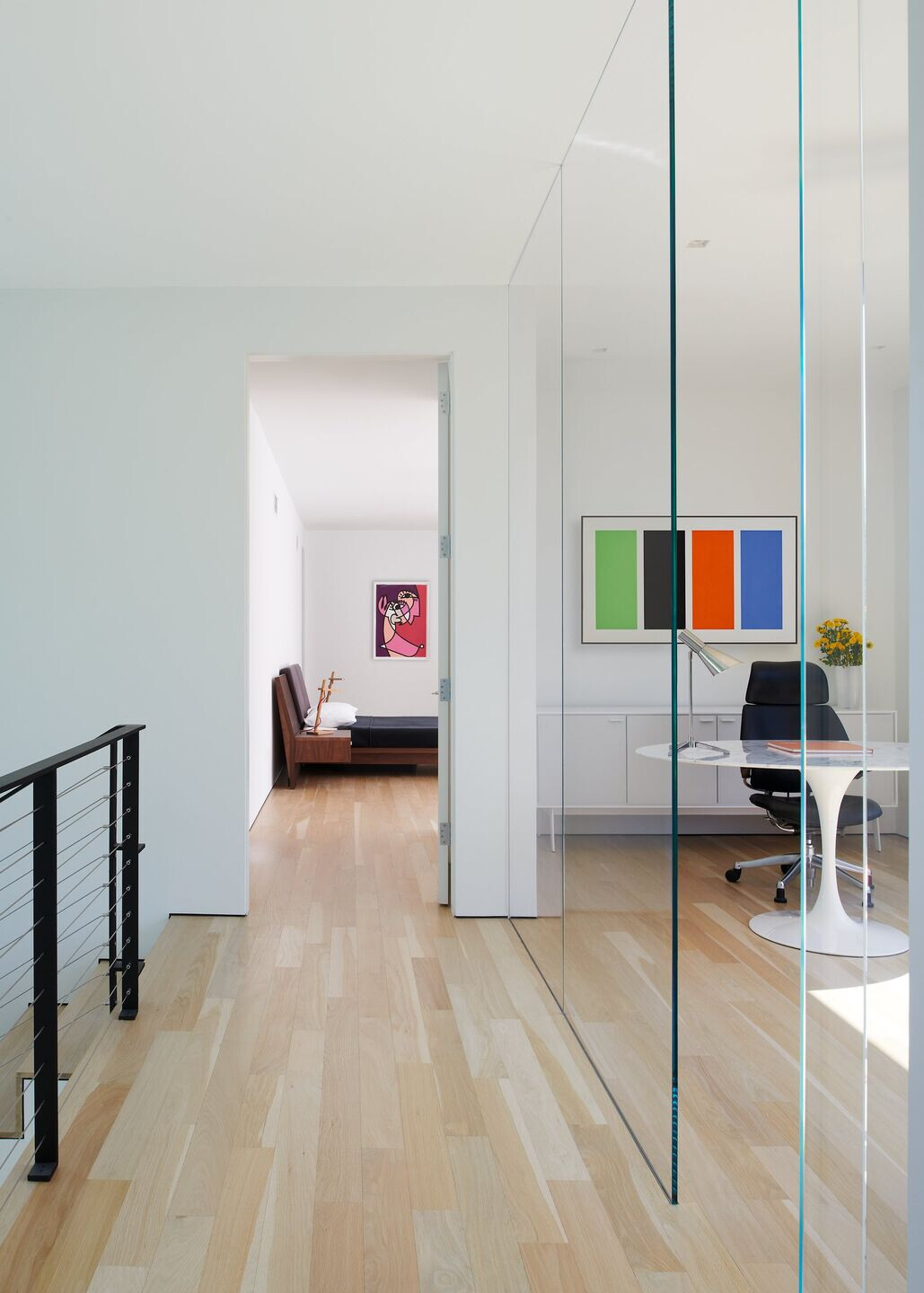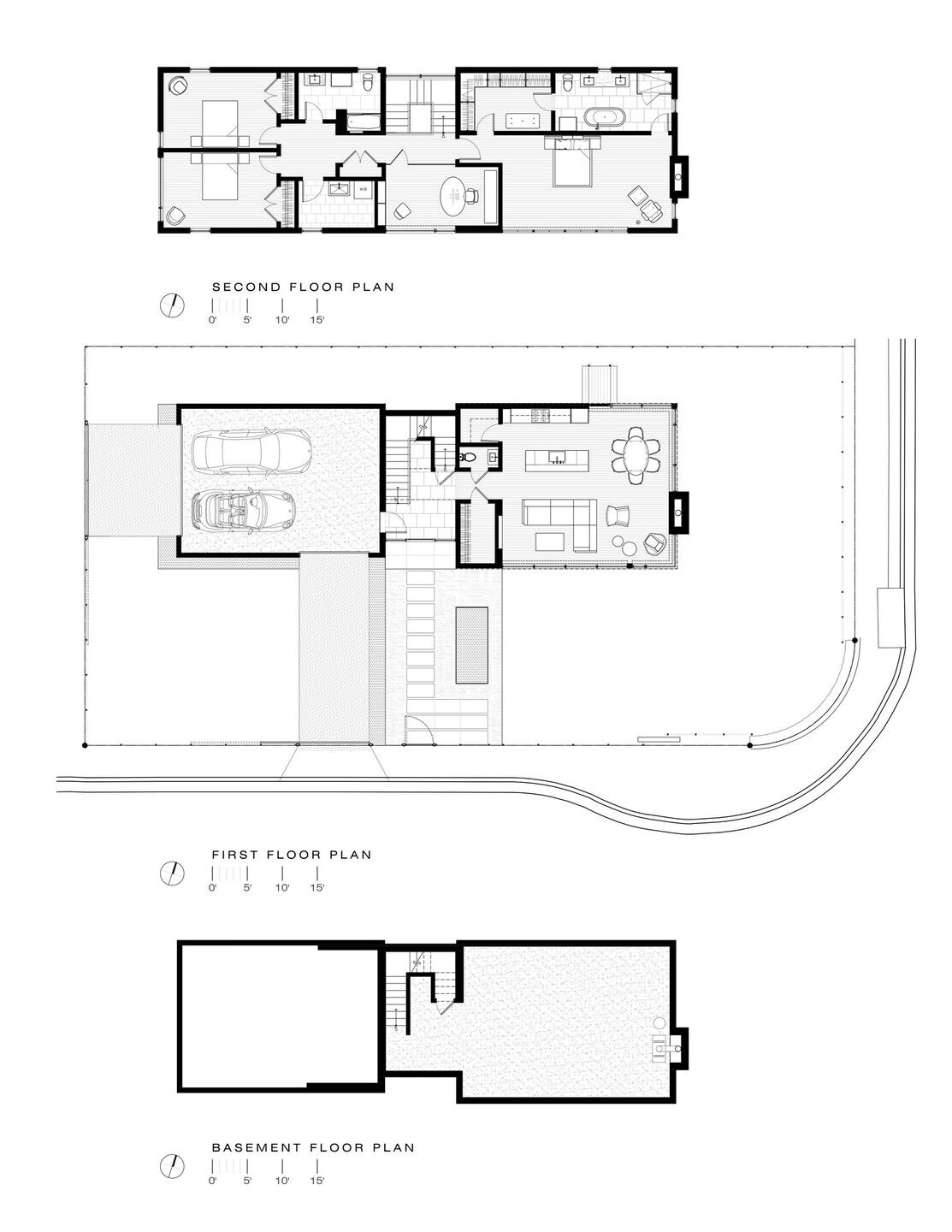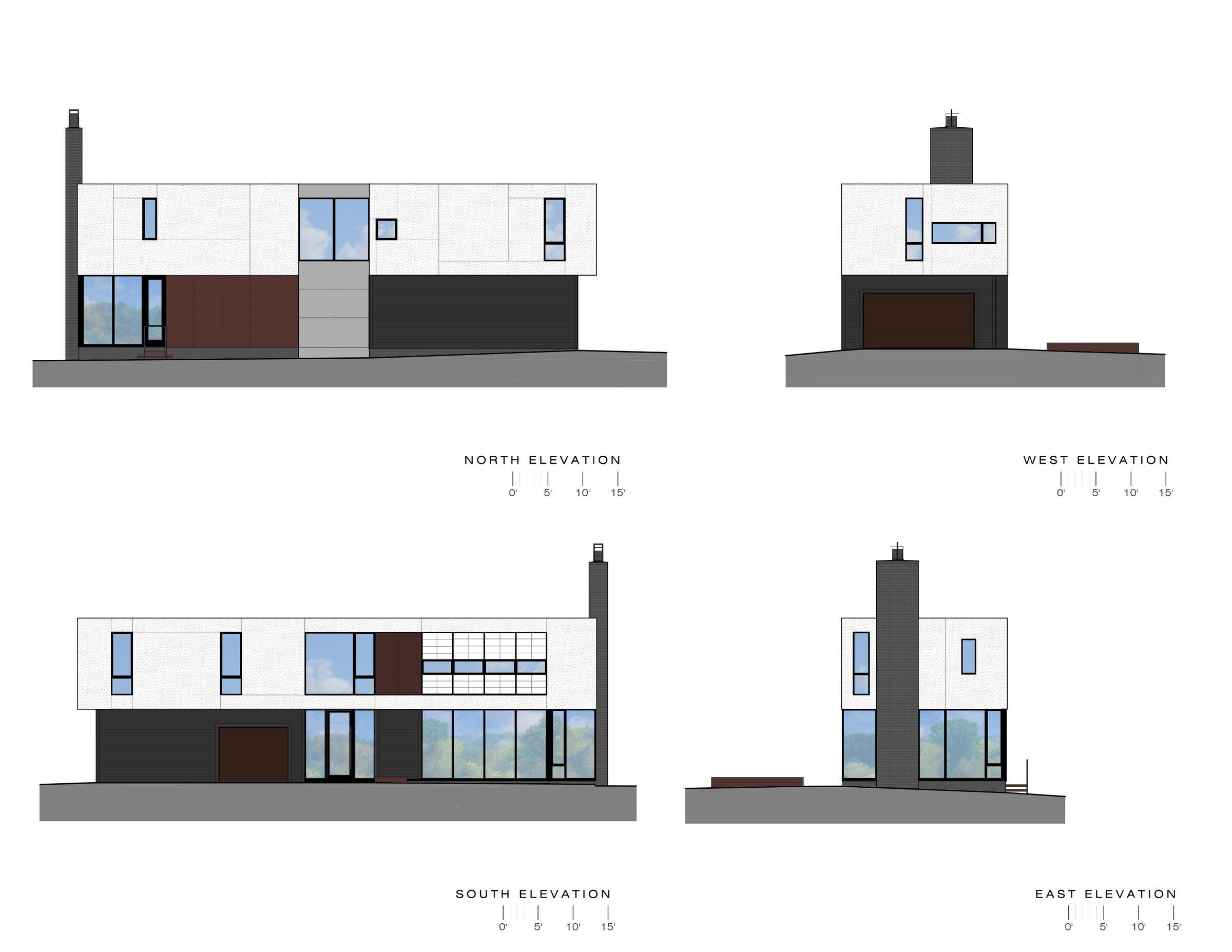 Material Used:
1. Facade cladding: Cementitious Stucco, hand troweled finish. Stained Cedar Siding. Trespa Meteon Panels
2. Flooring: White Oak wood flooring. Otto porcelain tile from Stone Source
3. Doors: Front pivot door by Western Windows
4. Windows: Windsor Pinnacle Clad
5. Interior lighting: Recessed ceiling lights by Eurofase
6. Interior furniture: Supplied by homeowner