The project deals with the redesign of a 137 sq.m. space layout in the center of Thessaloniki, in order to host a corporate office. The interior design was undertaken by Lab4 Architects, while construction and supervision were realized by PMG Engineers.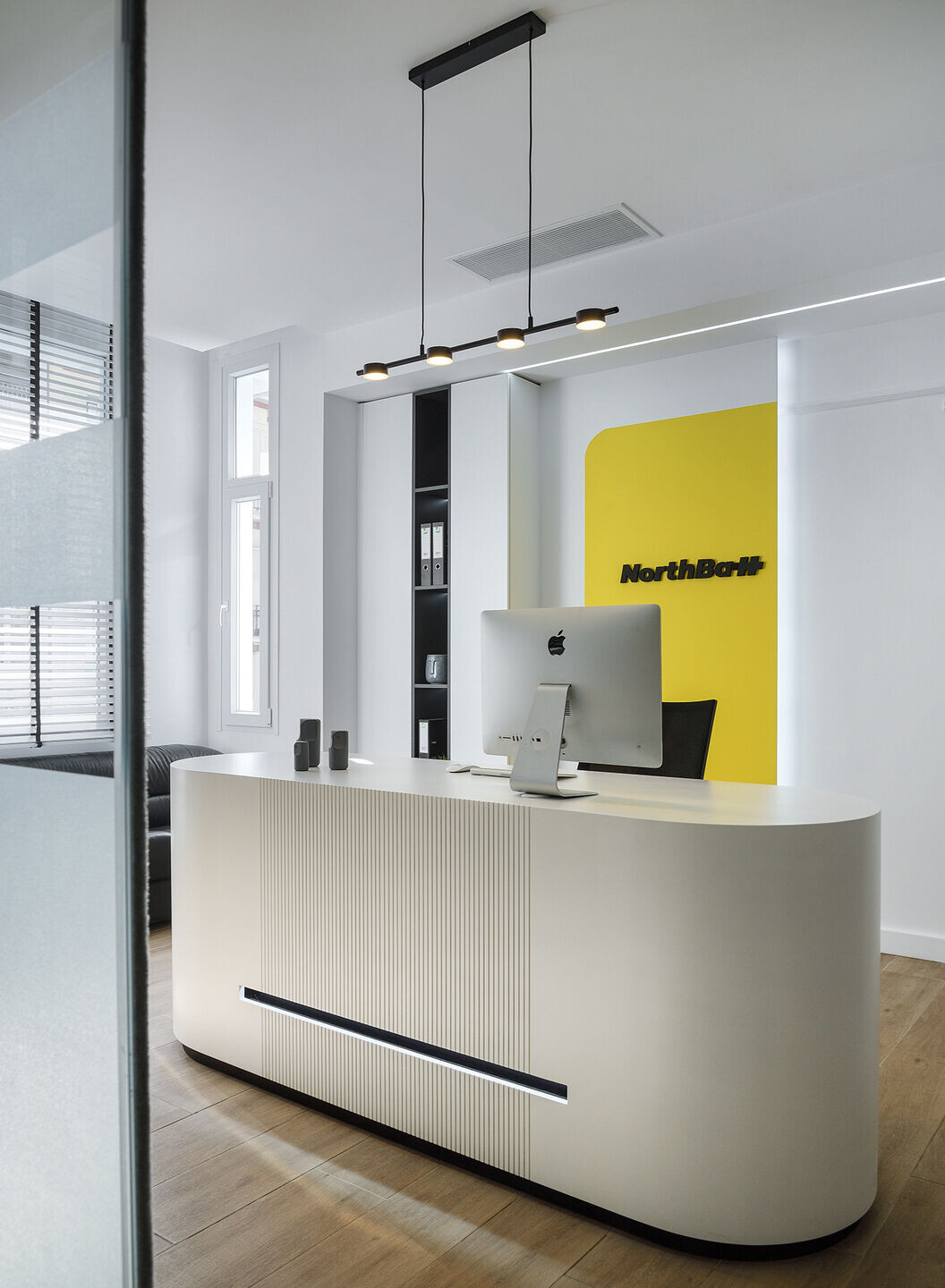 The space is located on the second floor of a four-story preserved building and is divided into subsections that include a reception hall, a director's office as well as a meeting room. Auxiliary spaces, such as a kitchen and two WCs come to functionally complement the floor layout.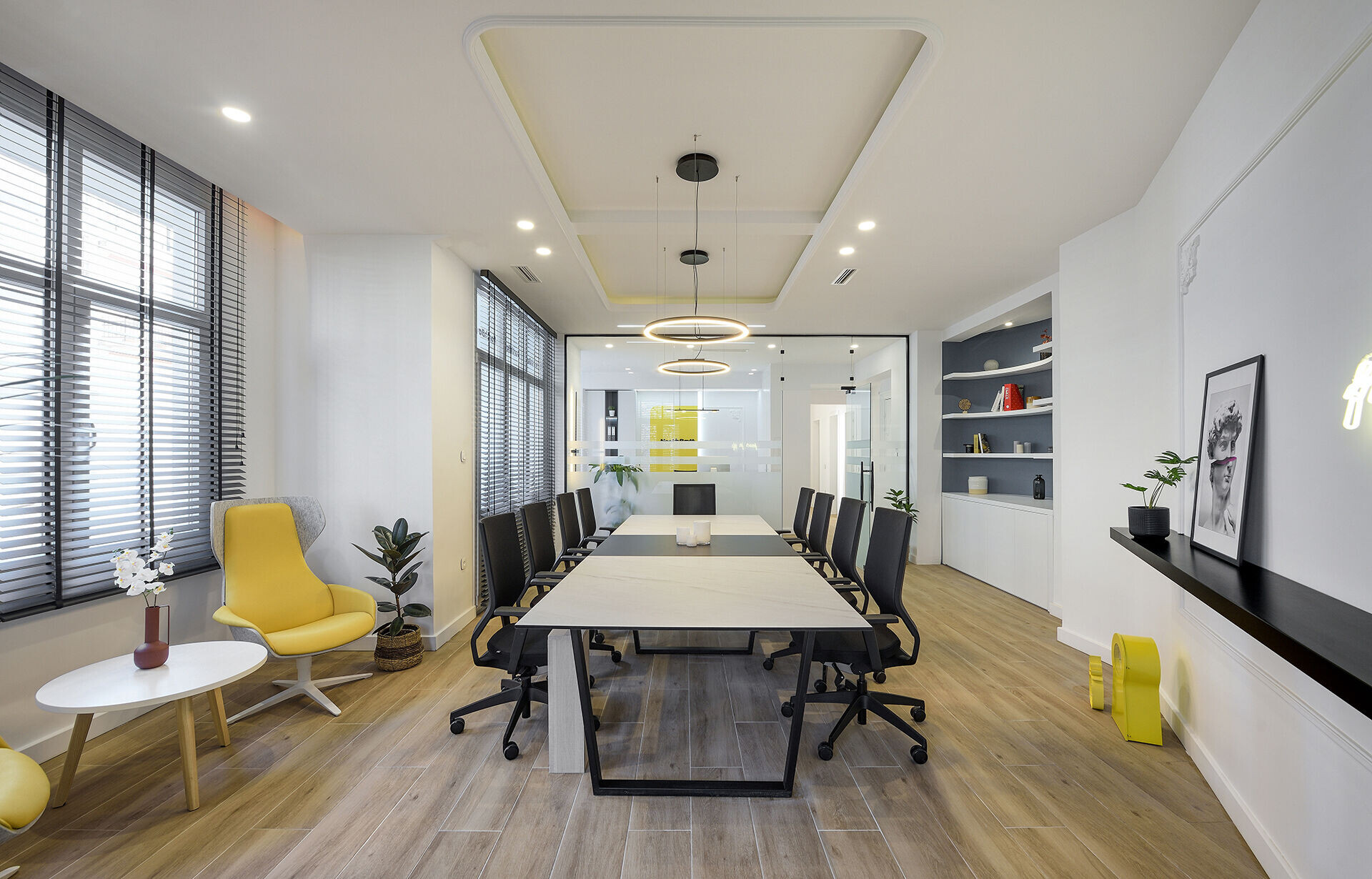 The renovation process is intended to cover both aesthetically and functionally the corporate needs, through a modern design approach, that is based on the combination of straight lines and curved elements. The fundamental purpose was the creation of a chic and luxurious atmosphere, with the use of high-quality features both in materials and construction. The office exudes professionalism, while at the same time, it fulfills all the ergonomic standards that ensure satisfactory working conditions.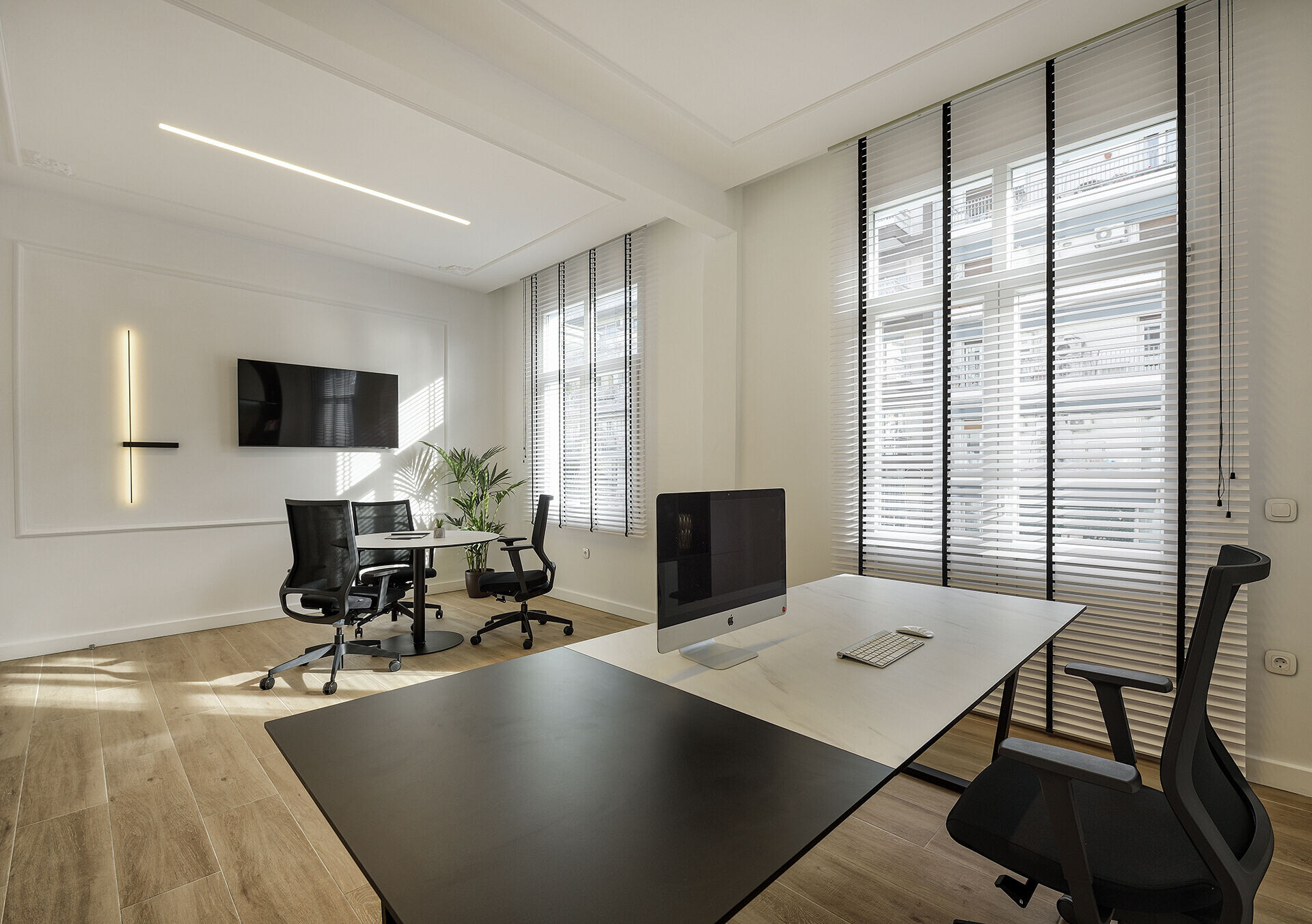 Bespoke furniture and constructions, designed by the architects are adapted with absolute precision to the space, while coated harmoniously with the white, black, and yellow colors of the brand.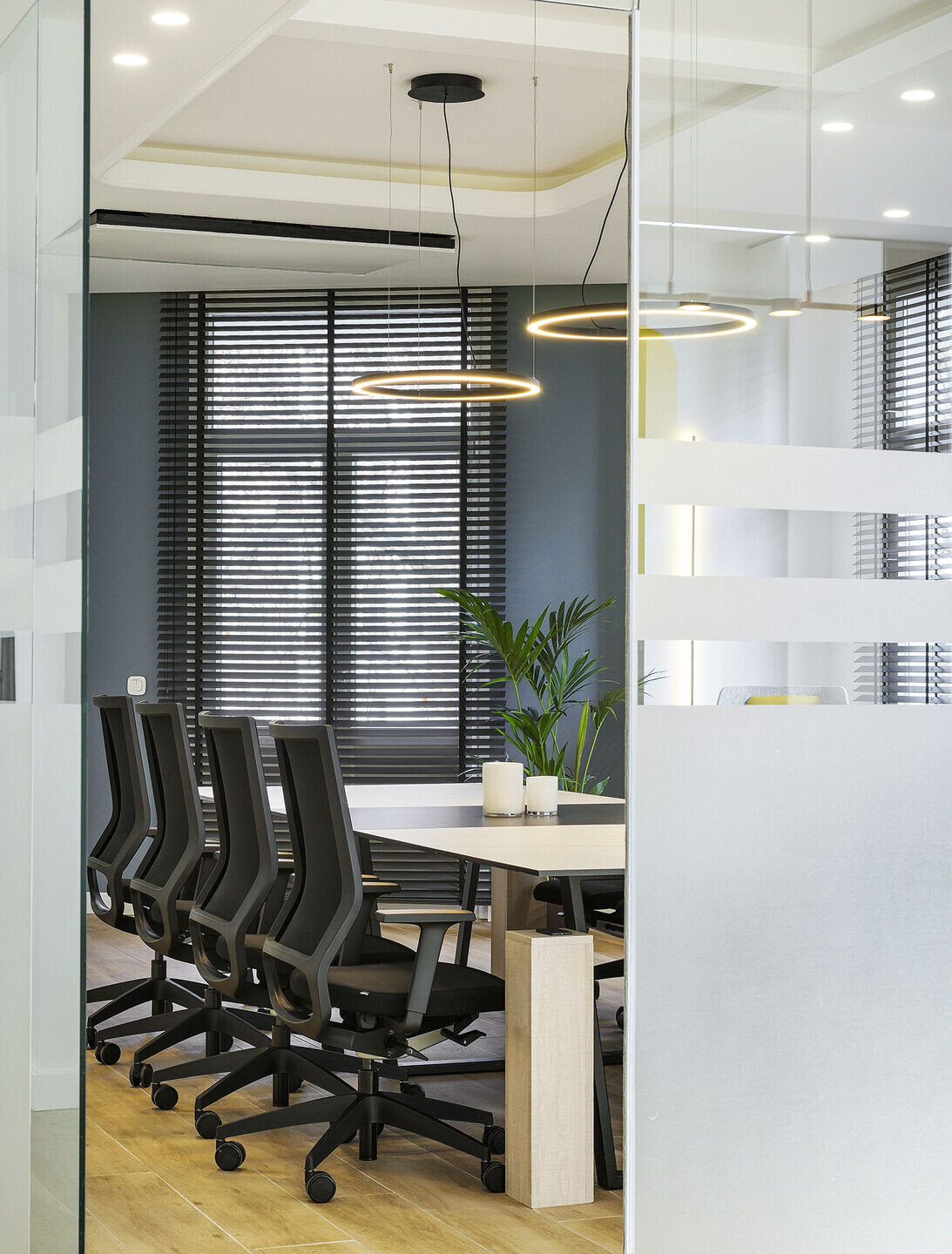 High emphasis was given to the choice of the right materials and textures, which complement the palette creating a sense of elegance and comfort. The use of walnut wood texture prevails in the space, while the furniture is mostly made of melamine, white and black, in combination with lacquered MDF coatings and galvanized sheet metal.The balanced use of classic plaster decorative elements on the ceilings and walls intends to pay respect to the character of the building, preserving the identity of the space.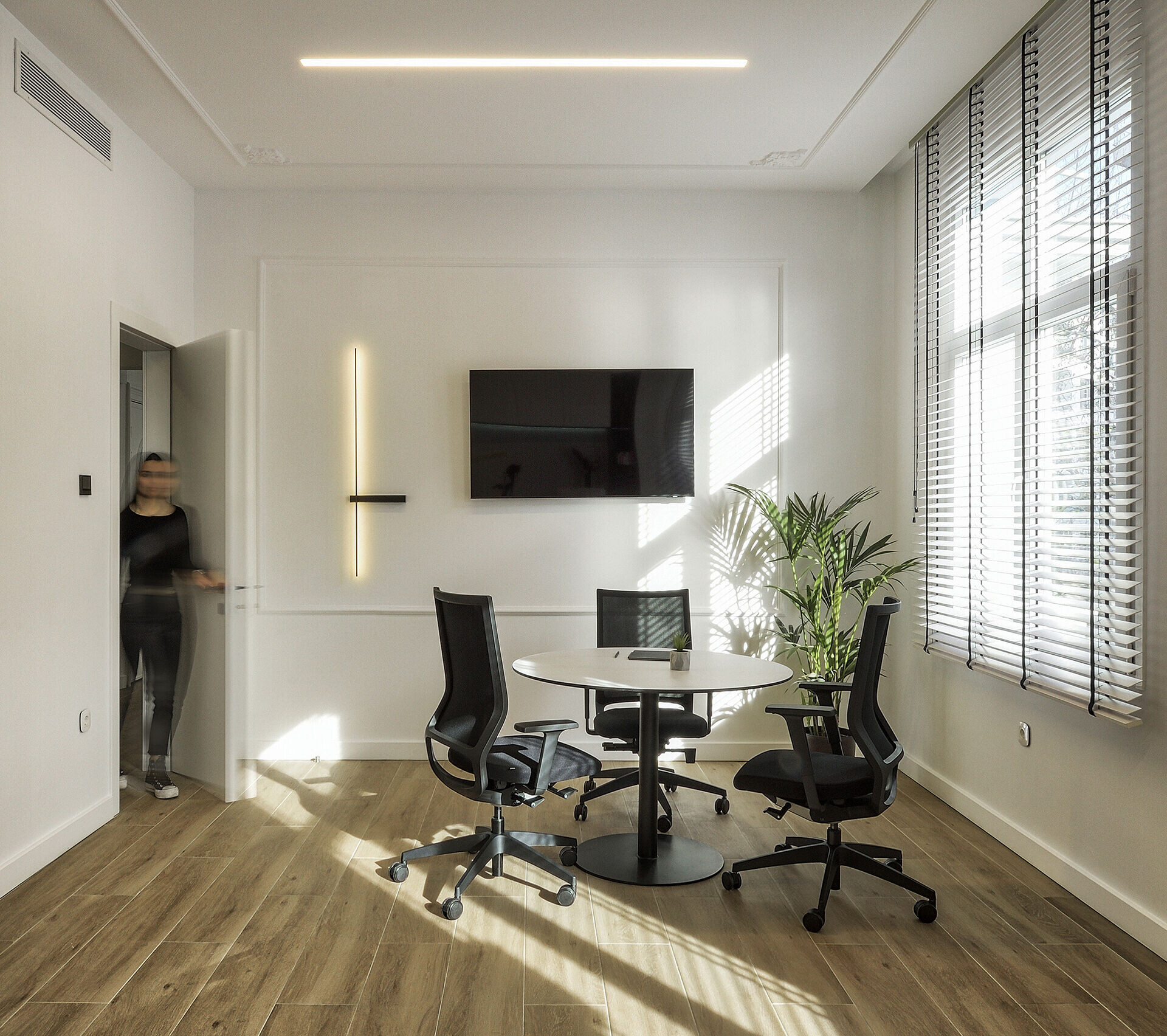 The use of natural light was a key design parameter taking advantage of the large and high windows of the building. The use of a glass dividing element in the reception ensures a sense of privacy in the meeting room and reflects an open space feeling, exuding transparency and credibility. Finally, special emphasis was also given to artificial lighting, through the use of pendant elements as well as hidden lighting, pointing out the flows of movement and giving a dynamic overall result.