Project of a one-storey country house located in Montenegro for a married couple. We have decorated the large bright space of this house in a modern style. The main color of the interior was white. On it, as on a winning background, we placed furniture of rich colors, furniture made of natural wood, contrasting lamps and expressive decor. Part of the walls, for contrast and zoning, we made in dark shades. Thus, we have allocated a corridor, a hall and dressing areas in the bedrooms.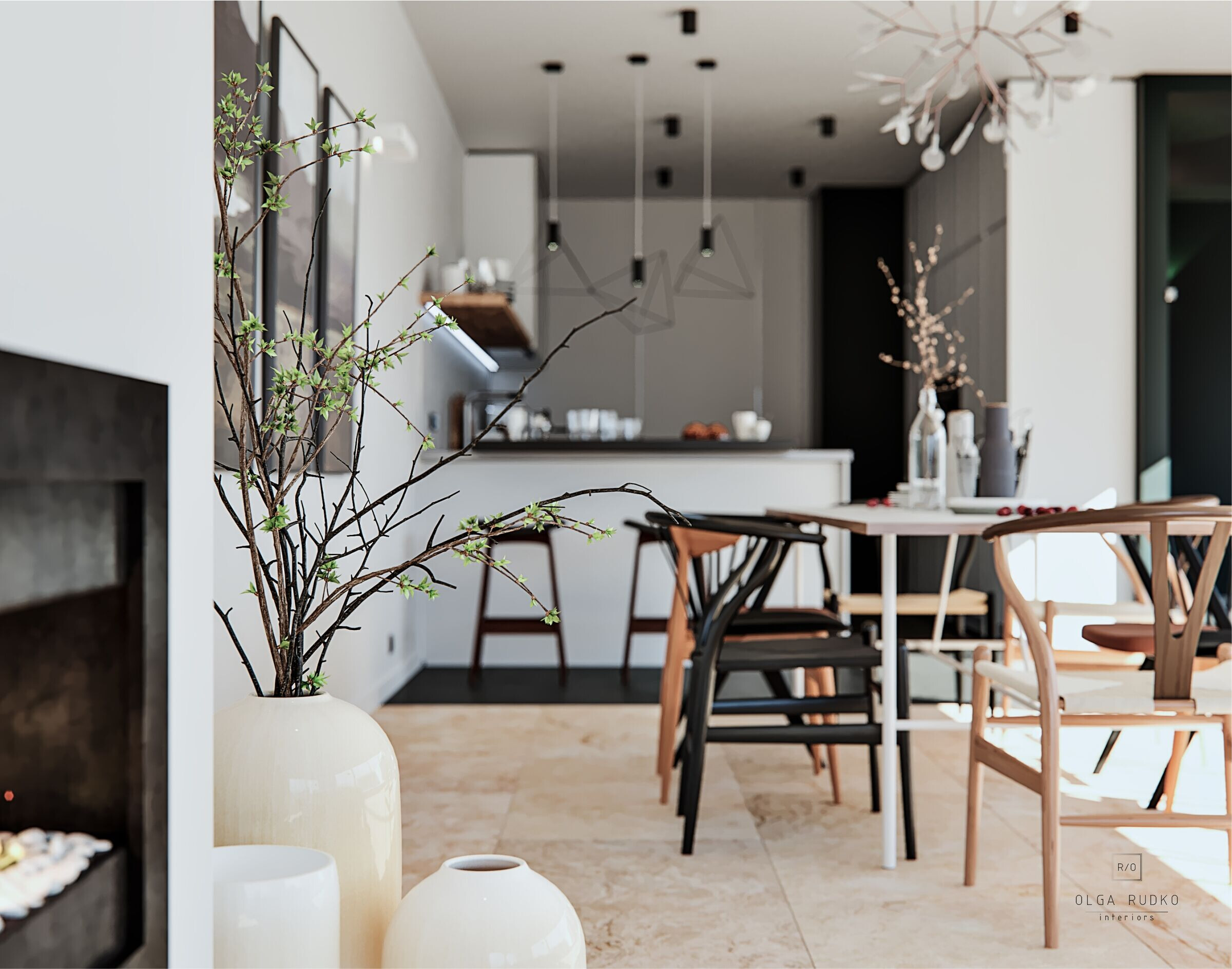 Naturalness was welcomed in the materials of decoration and furniture. For the floor of the hall and living room, we chose travertine for its structure and color, for the decoration of the bedrooms - herringbone parquet made of natural oak. Wall decoration - fiberglass and painting according to the RALL fan. For the bathrooms, we used sand-colored granite under natural stone. The laconic finish is most suitable for a house with high ceilings and large glazing around the perimeter, as it does not create a feeling of congestion.In the spacious living room, we placed several sofas, a large coffee table, two floor lamps, a TV stand and a fireplace area. The kitchen set is designed by us as conveniently as possible - it has a large area for cooking, a bar counter, as well as several roomy pencil cases for household appliances, a built-in refrigerator and food storage. The dining area is represented by a simple table and a variety of chairs.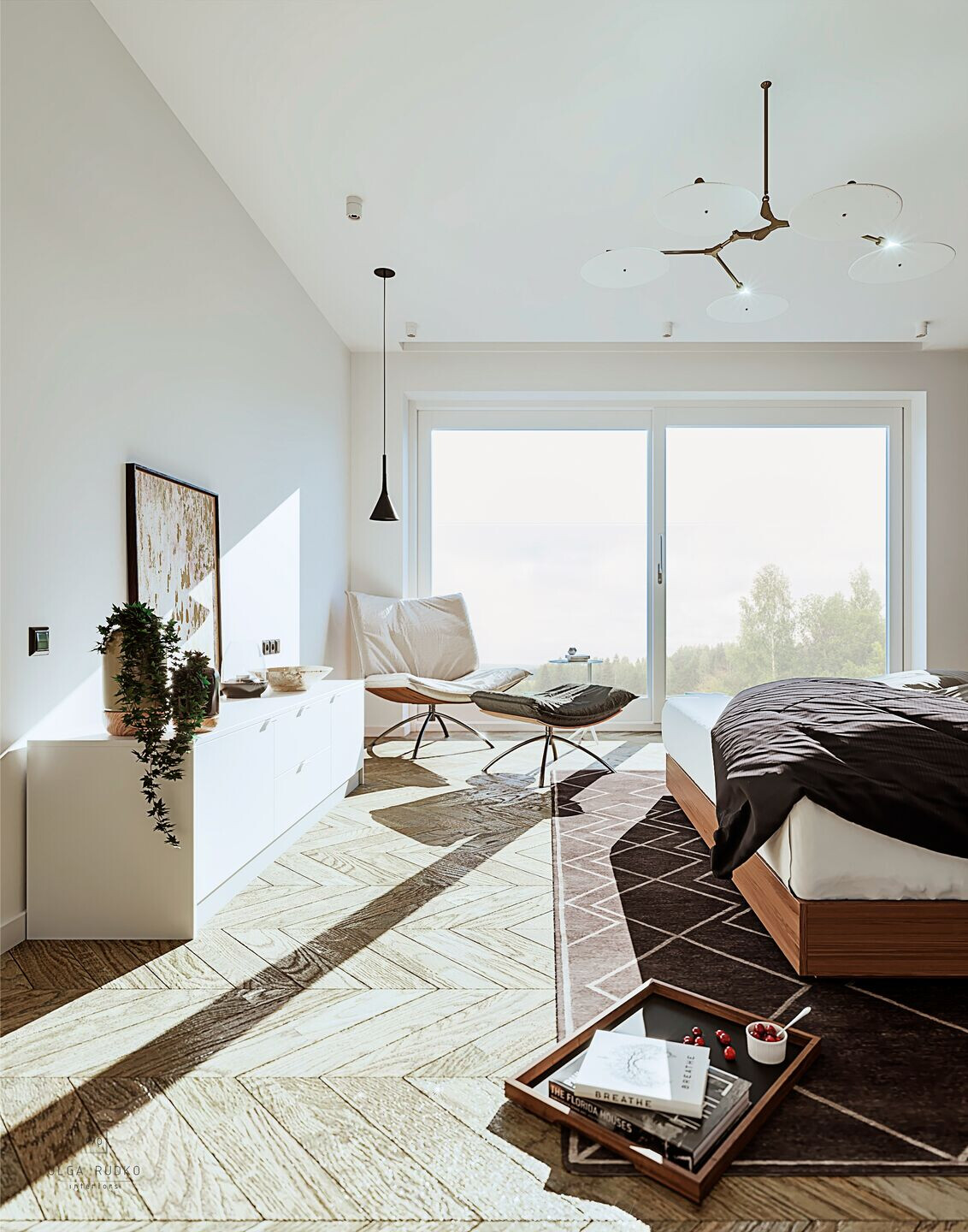 We divided the bedroom into two zones - an area with a bed and bedside tables, as well as a dressing room area. The dressing area is divided by an internal partition into two halves - male and female. In the spacious bathroom, we placed both the shower area and the bathroom itself, as well as a large utility block, separating it with a partition.