In Out Studio, headed by Nayra Iglesias and in collaboration with the students of the Master's Degree in Commercial Spaces at ESD Madrid, designs the first space forAscale, TAU Cerámica's large format porcelain tile brand, in Madrid.
The location chosen for this unique and disruptive concept is EspacioÚnica, a meeting point for a great number of prescription professionals and their clients in the heart of the Chamberí area.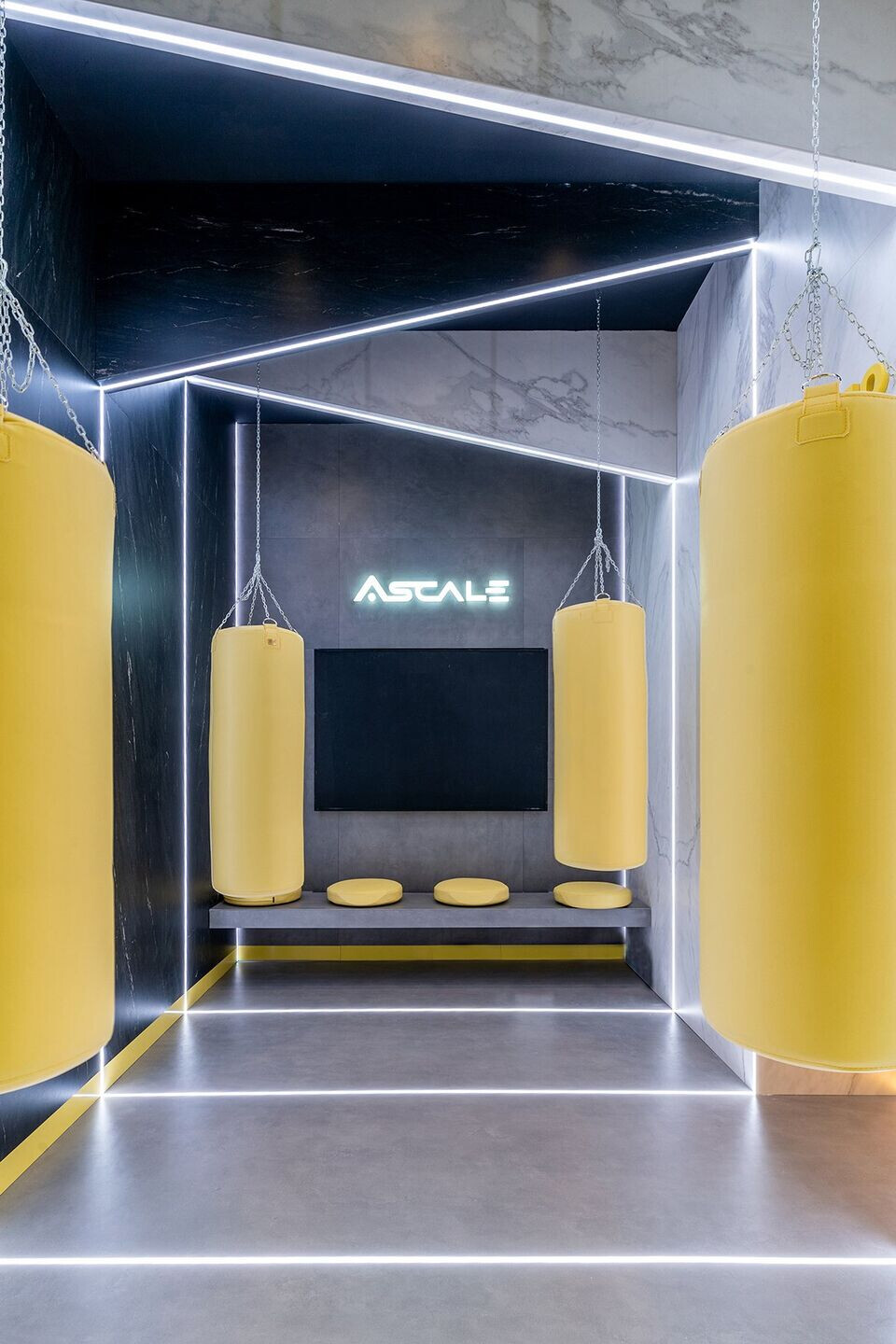 It is opening the week of June 14th-18th and will be running for several months to give professionals the chance to live and enjoy the "EspacioAscale" experience.
The aim of this concept was to design an innovative, fun and unusual space in which the user could interact with it and disconnect.
To achieve this, a dynamic space full of surprises has been created. There, the customer can enjoy an extrasensory experience through the use of lighting, sound and automation as well as ASCALE's large-format pieces.
A mix between design and entertainment that allows professionals who visit this showroom to see the latest novelties in the industry within the most entertaining environment in Madrid.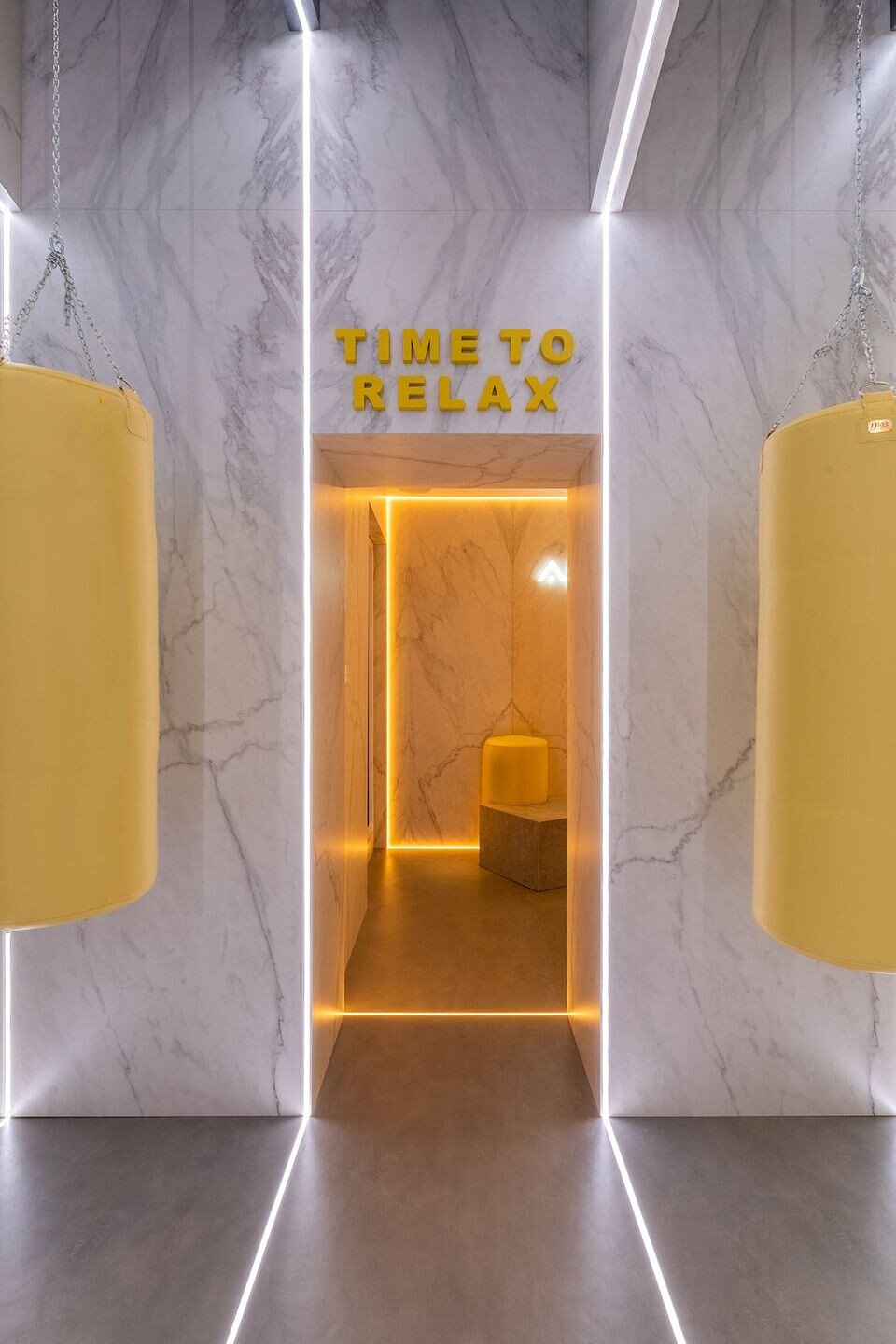 EspacioAscale is divided into tworooms, a main room where the actions take place and an annex relaxation room.
In the first environment there will be two scenes: a boxing mode and a gaming mode, which are transformed in a live performance for the user's delight.
A door on the side leads to the relaxation area, a third and separate environment designed for resting after the action.
Lighting is one of the main aspects of this immersive experience and together with technology, it will make possible to have different modes completely changing the perception of the space according to the scene.
This is possible thanks to Eflux's luminaires and BuoMadrid's automation devices. The sound installation by StarsAudiovisual creates the perfect surround to complete a 360-degree sensory experience.
The funniest touch of colour is provided by TapiceríaBardera, in charge of all the textiles, while the sophisticated note is added by Secrisa and Única with the creation of a waterfall in the Relax Space.
In Out Studio is committed to supporting Spanish brands such as ASCALE through the design of concepts that always seek to be at the forefront of innovation.
This showroom will be the most fun Space in Madrid in 2021, if you are a professional youcan't miss it.