After first opening its doors in 2010, Nusr-Et Steakhouse quickly became an industry leader with its top-quality steaks and guest service. The Head Chef Nusret Gökçe garnered attention online for his unique approach, which ultimately earned him the distinction of "Salt Bae." Looking to expand his presence in New York, Chef returned to TPG Architecture to design a vibrant steakhouse in the heart of Manhattan's Meatpacking District. Building on the success of its eye-catching and elegant design concept for Nusr-Et Las Vegas, TPG Architecture sought to distill the animation of Chef's brand, butcher background, and the pulsating energy of the neighborhood into a sophisticated, upscale dining destination.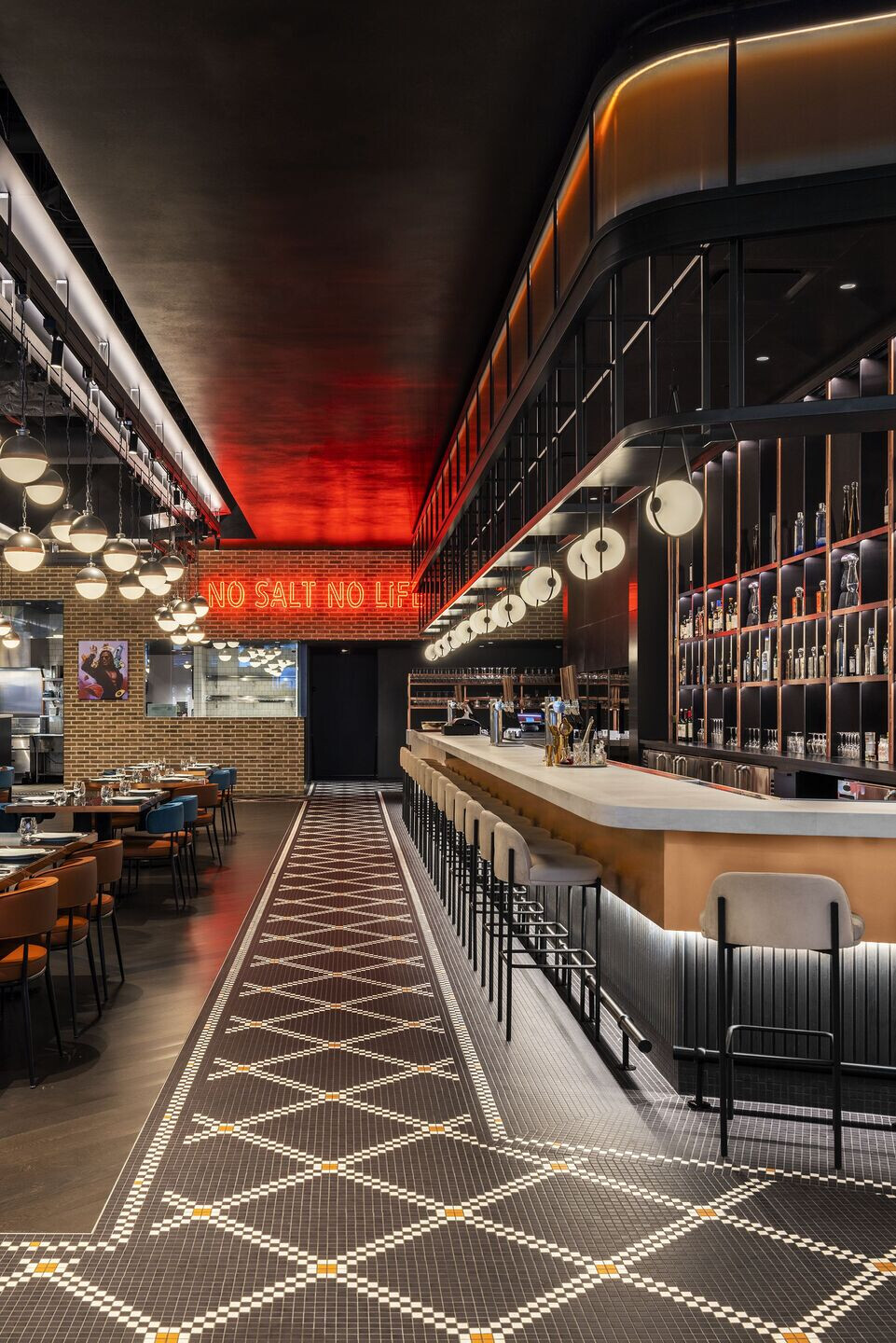 Spread across 11,000 square feet at 412 W. 15th Street, Nusr-Et Steakhouse New York Meatpacking features a 187-seat dining room that seamlessly transforms from day to night. The restaurant's interior is framed with industrial dark metals, red brick, white subway tiles, and concrete floors, which give a nod to the local flair. Overhead, a twinkling array of LED lights descend upon the dining room. The design team chose to incorporate this illuminated pendant rail system to pay homage to New York's famed subway system.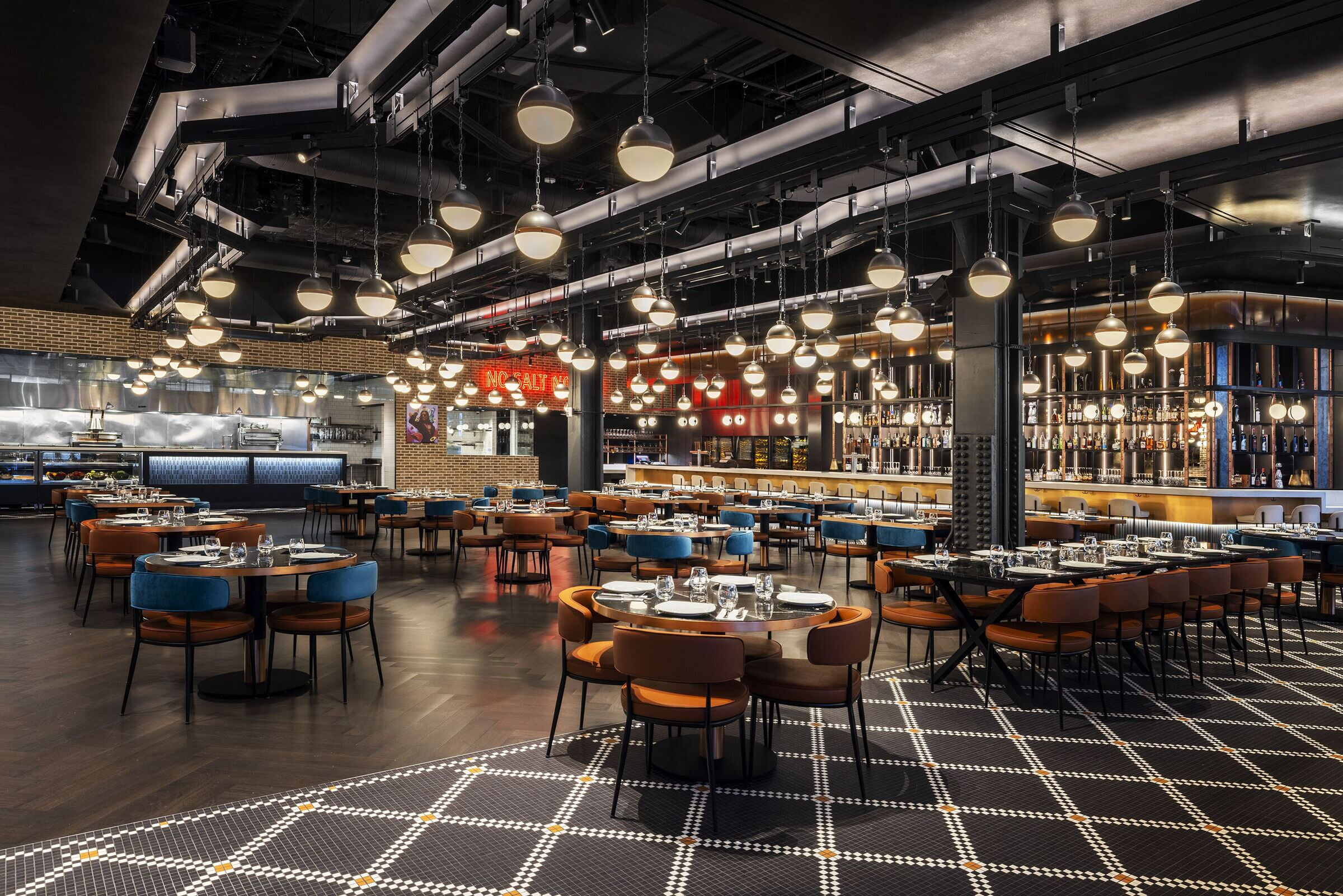 Running the length of the restaurant's back wall, the 30-foot long feature bar anchors the space. It's lined in copper and mirrored panels with iron rivet details, indicative of the nearby Highline's original metalwork. At the far end of the bar, a striking neon-red-illuminated sign that reads, "No Salt, No Life," hangs over a window into the working kitchen––encouraging guests to peek into the back-of-house action and witness the magic of Nusr-Et's unique cooking style. Nearby, a larger-than-life, back-lit portrait of Chef overlooks the entirety of the stunning space––an Instagram-worthy nod to the personality behind the five-star experience.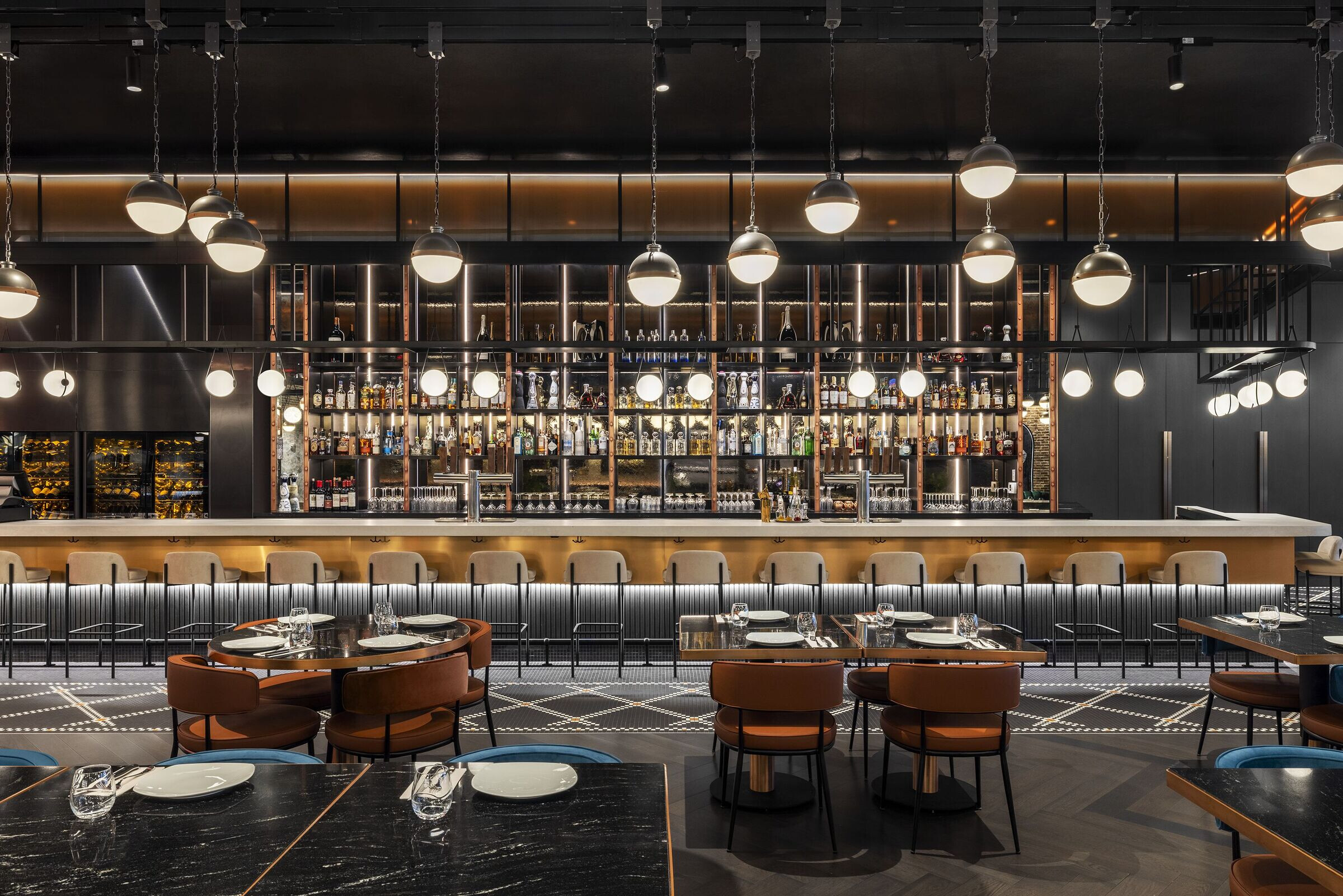 Towards the entry, a classic New York-style butcher shop welcomes and bids guests farewell. Hanging in the window and presented in the display case is a premium selection of fresh meats, including dry-aged wagyu and top-quality tomahawks.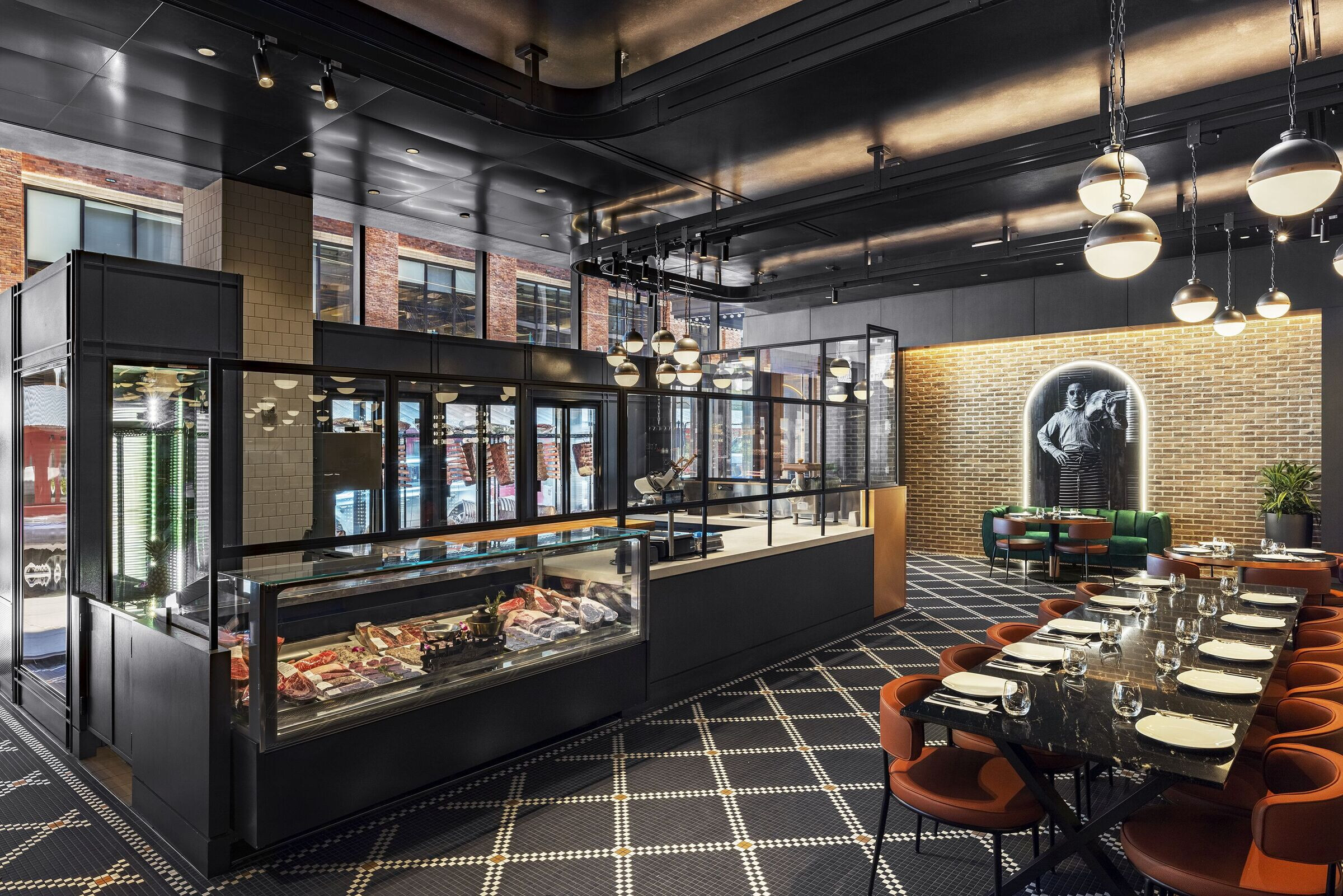 This focal point in the restaurant offers guests a truly immersive and honest experience that pays tribute to Chef's butcher background. The retail component of the high-end meat counter further underscores TPG Architecture's design intent to celebrate the craft and art of butchery.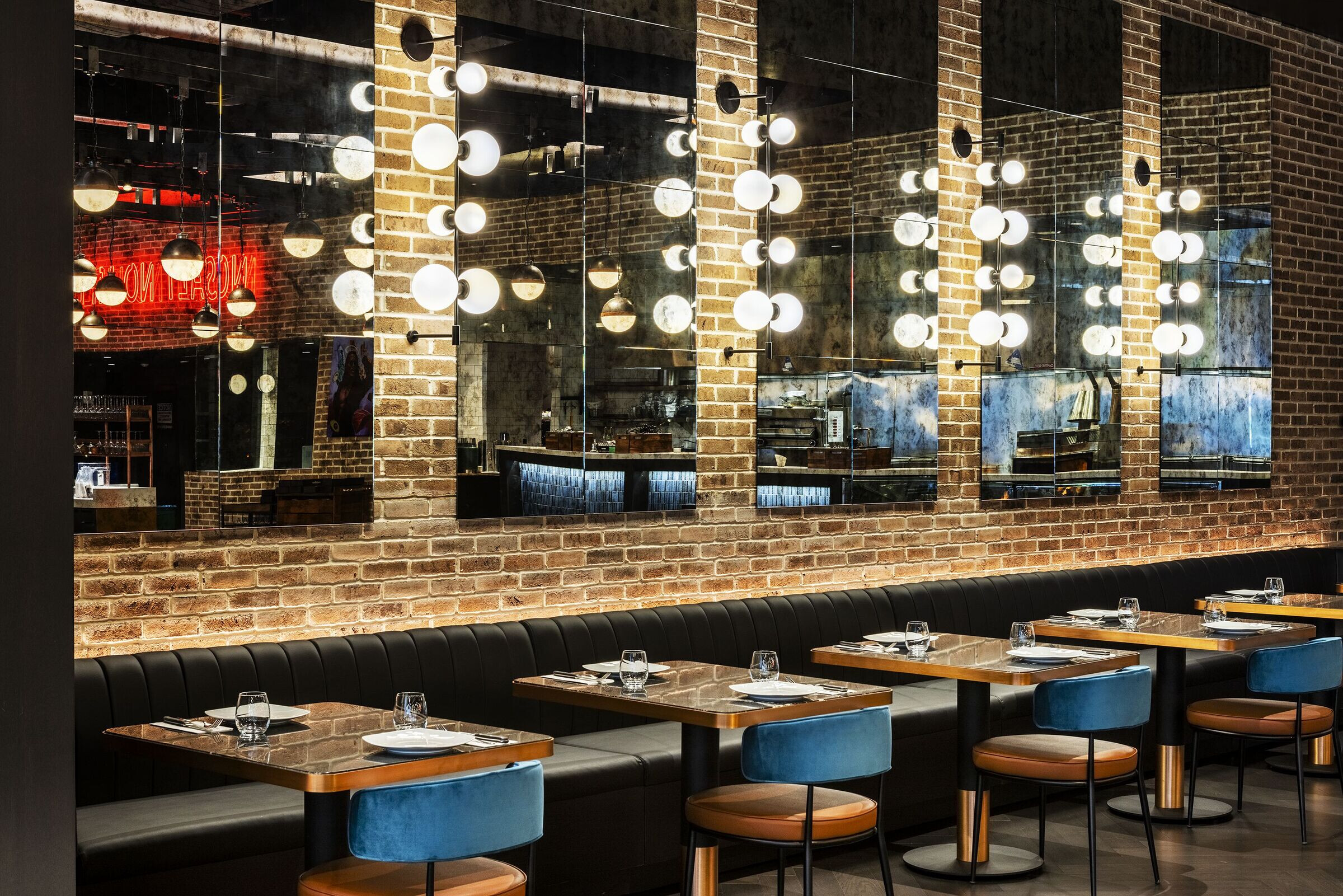 Since its opening in May 2022, Nusr-Et New York Meatpacking has continued to draw in a crowd with its signature menu and dazzling service. The entire design and development team delivered a spectacular restaurant in the district that strengthens Chef's striking presence amongst New York City's many culinary destinations.