Braam is a family business since 1935 that wastes land in a sustainable and innovative way.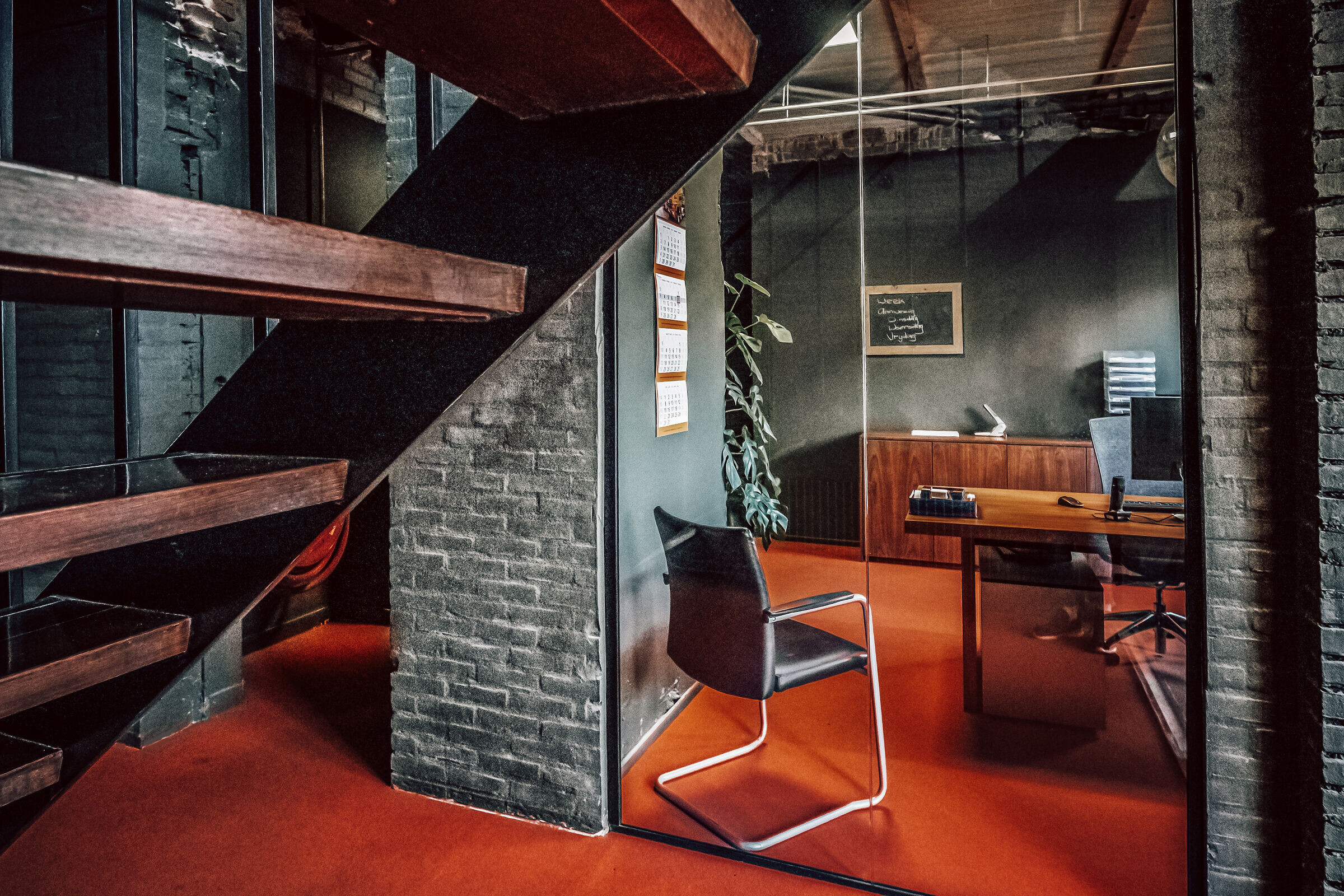 The head office is next to the canals where the transport takes place with soil, ground and other waste. The location isn't great what makes it more exciting to design a spectacular interior.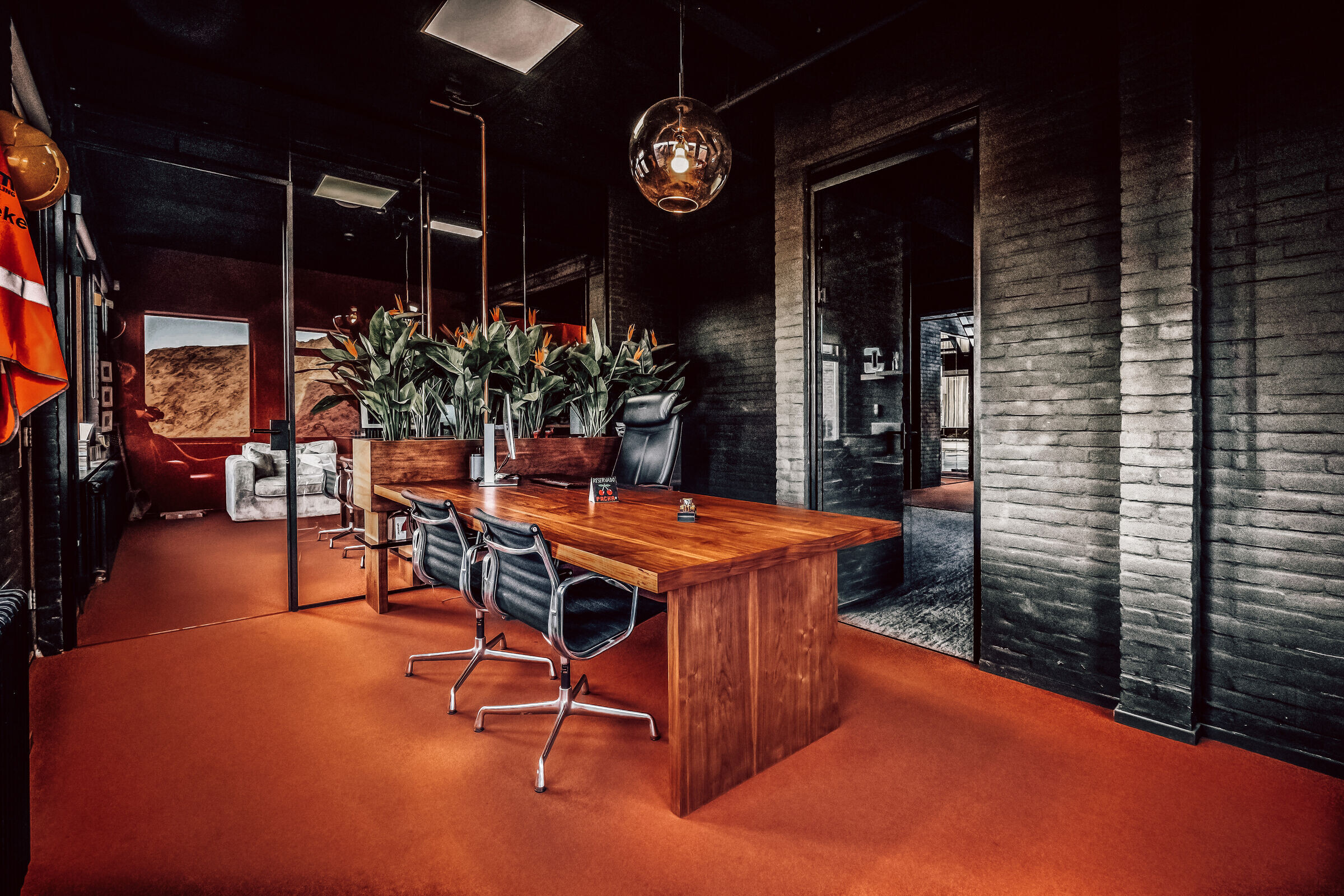 In de design we created 7 stand alone offices over 2 floors. Sawing away the walls has created an organic space between the offices. The interior with a lot of rooms makes place for a large room with transparent walls. 'High tech in combination with craftsmanship' is the Braam working method translated into this interior. The durable orange felt is a contrast with the raw brick walls and has an acoustic function.