In the suburbs of Buenos Aires, in a middle sized town call Castelar, 20 miles away from the center of the city. Next to the main avenue the one that cross the city alongside, where most of the activities, cultural civic and economical are centered. Up on a three floor building with great views of the city the new office of Carbone Architects are allocated.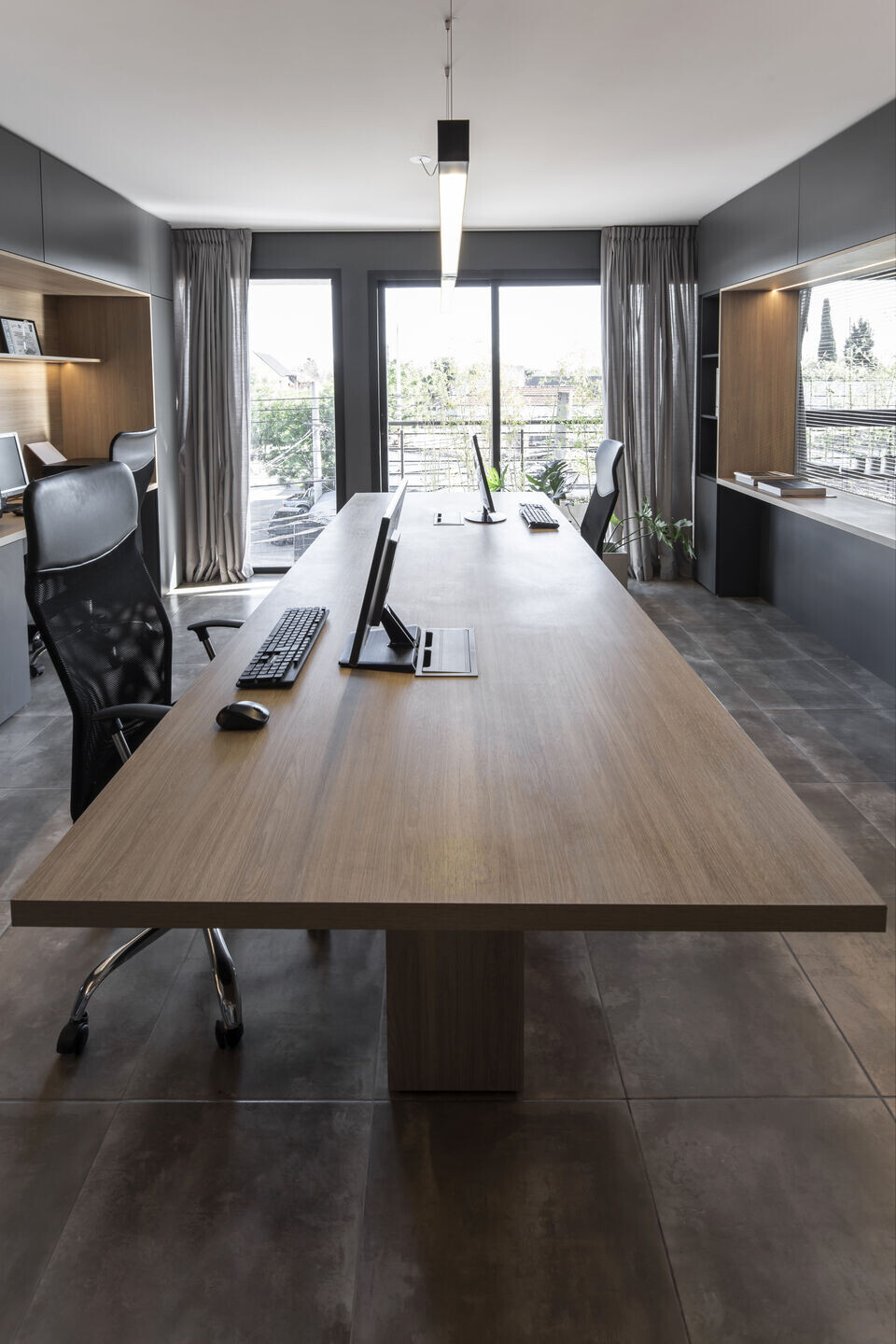 We needed to grow and growing demands space, when we think about space we think about flexibility, a space mixed between quietness and dynamic areas. Which ones might be able to be configured and reconfigured depending on the challenges that we take as a team. So we start building a new office one that can be easily adapt and mold to our shape.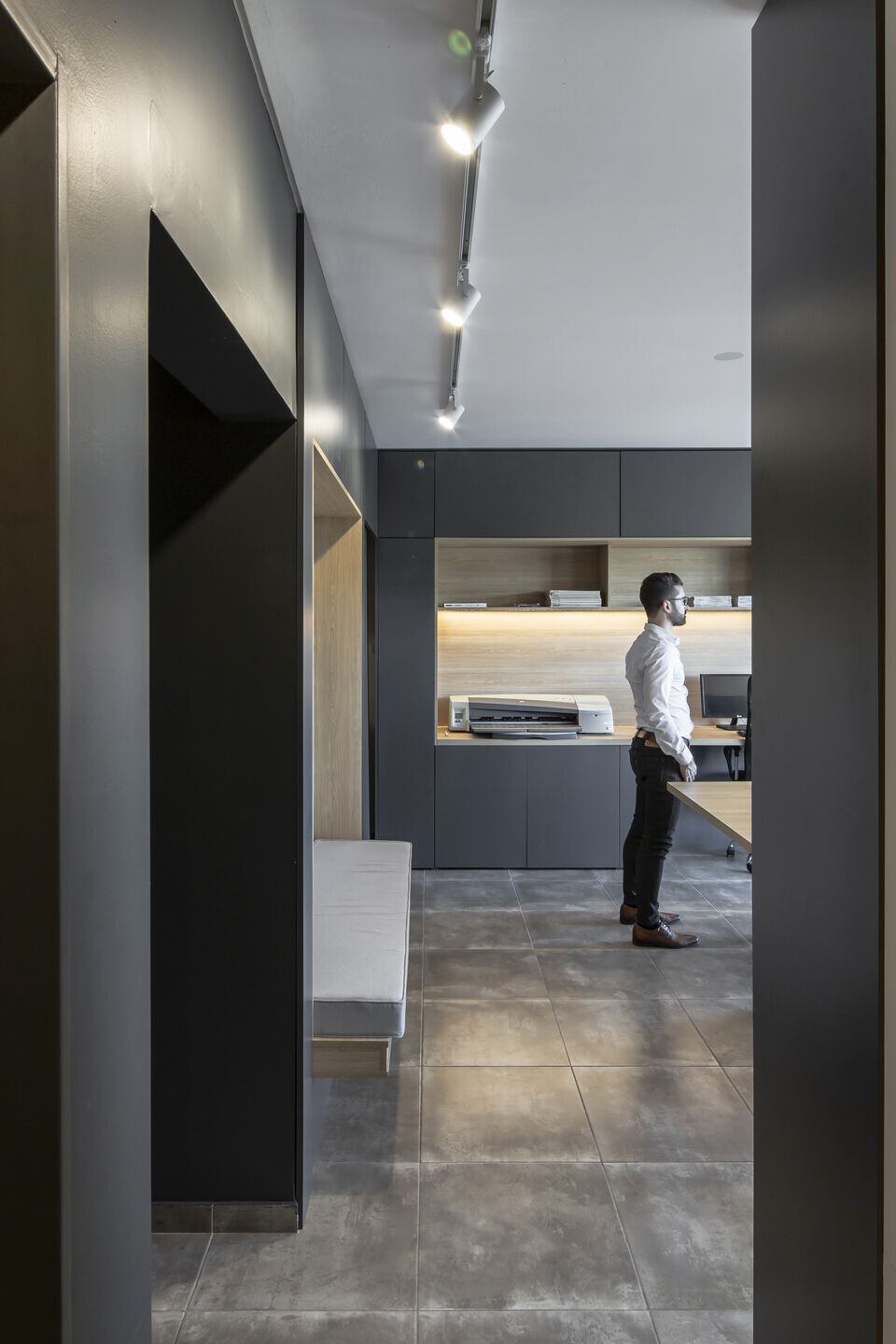 While thinking about the office, the main issue about the project is related whit the need of configuring spaces that works all together and independently without loosing continuity and fluency. Allowing us to work in a unique space were we can work in different activities simultaneously.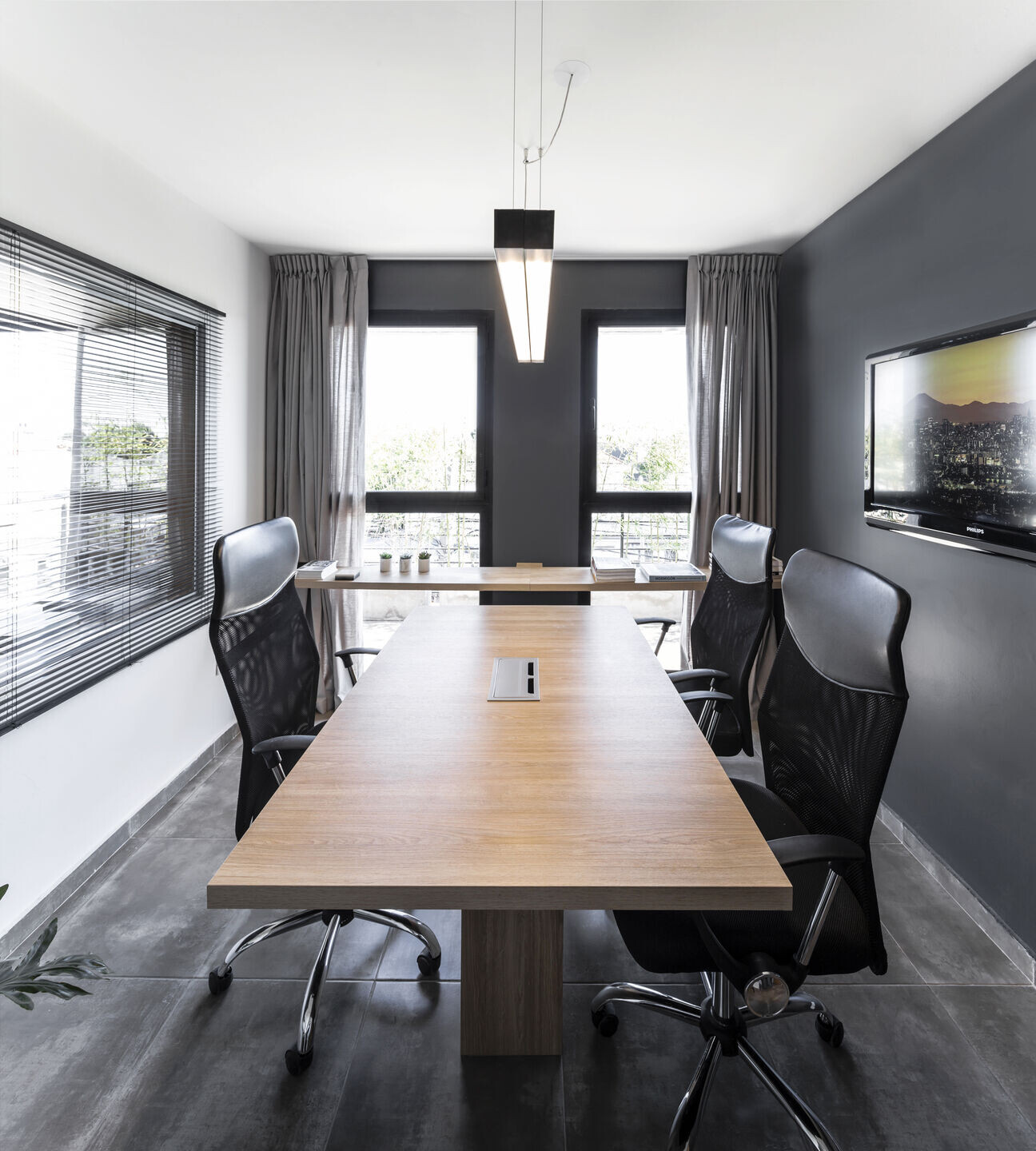 In our little new "home" a lot of different activities takes place simultaneously. And these activities changes as long as the day goes by. This activities shapes our needs and the way we work. So we decided to separate the different specs of the office in a "conventional" way including at the same time modern concepts like permeability, transparency and flexibility, having in the end a very dynamic space, versatile timeless space.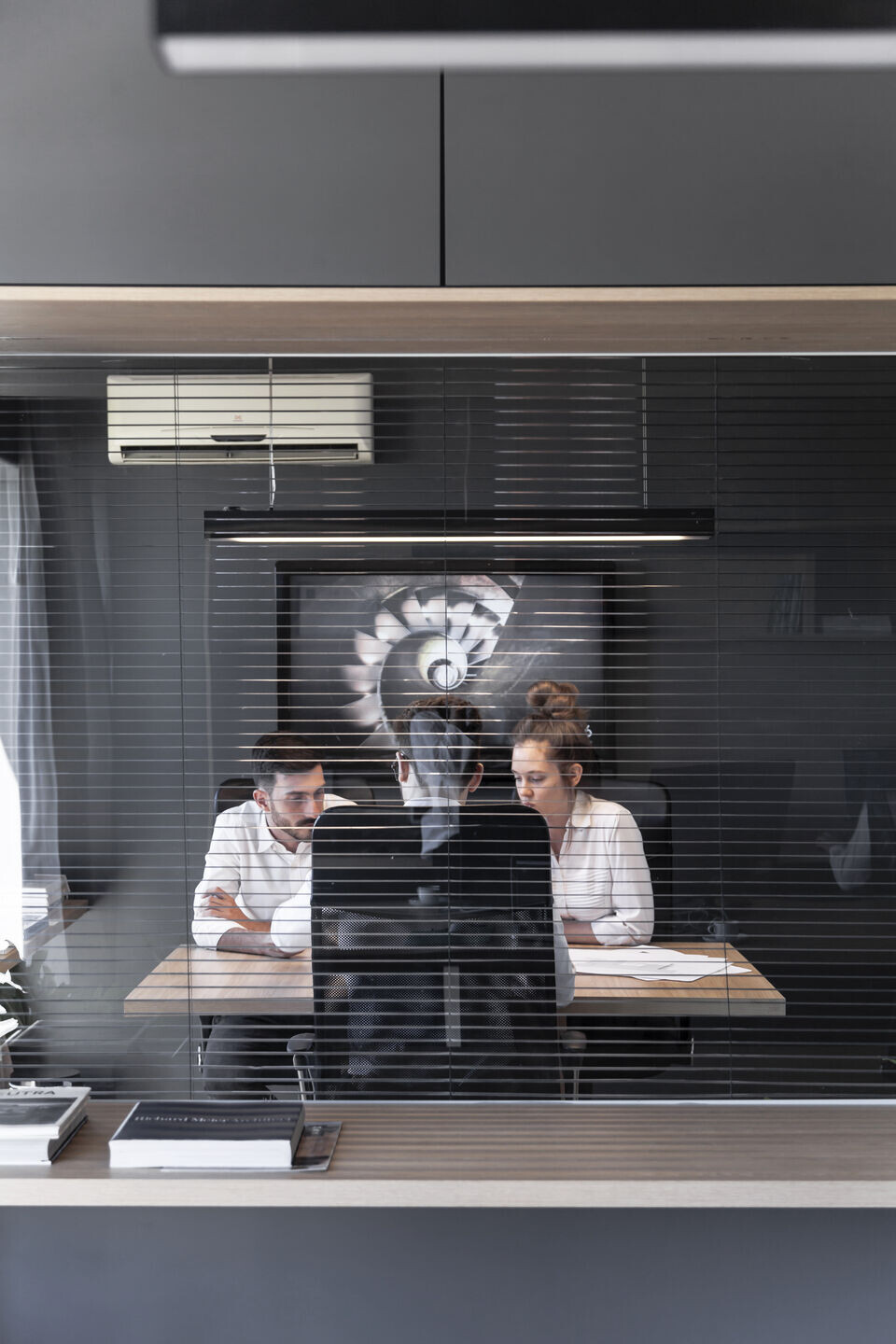 We love to show our work so in order to allow the people who visit us to see what we do in a common day, we decided to mix all together. The access, the reception and the working area were designer work diary. This spaces are tightly related with the conference room and de balcony were a lot of vegetation is placed so we can be surrounded by nature the whole day, leaving the technical and de administrative areas independently separated so we can have a space apart from the view to have some private spaces.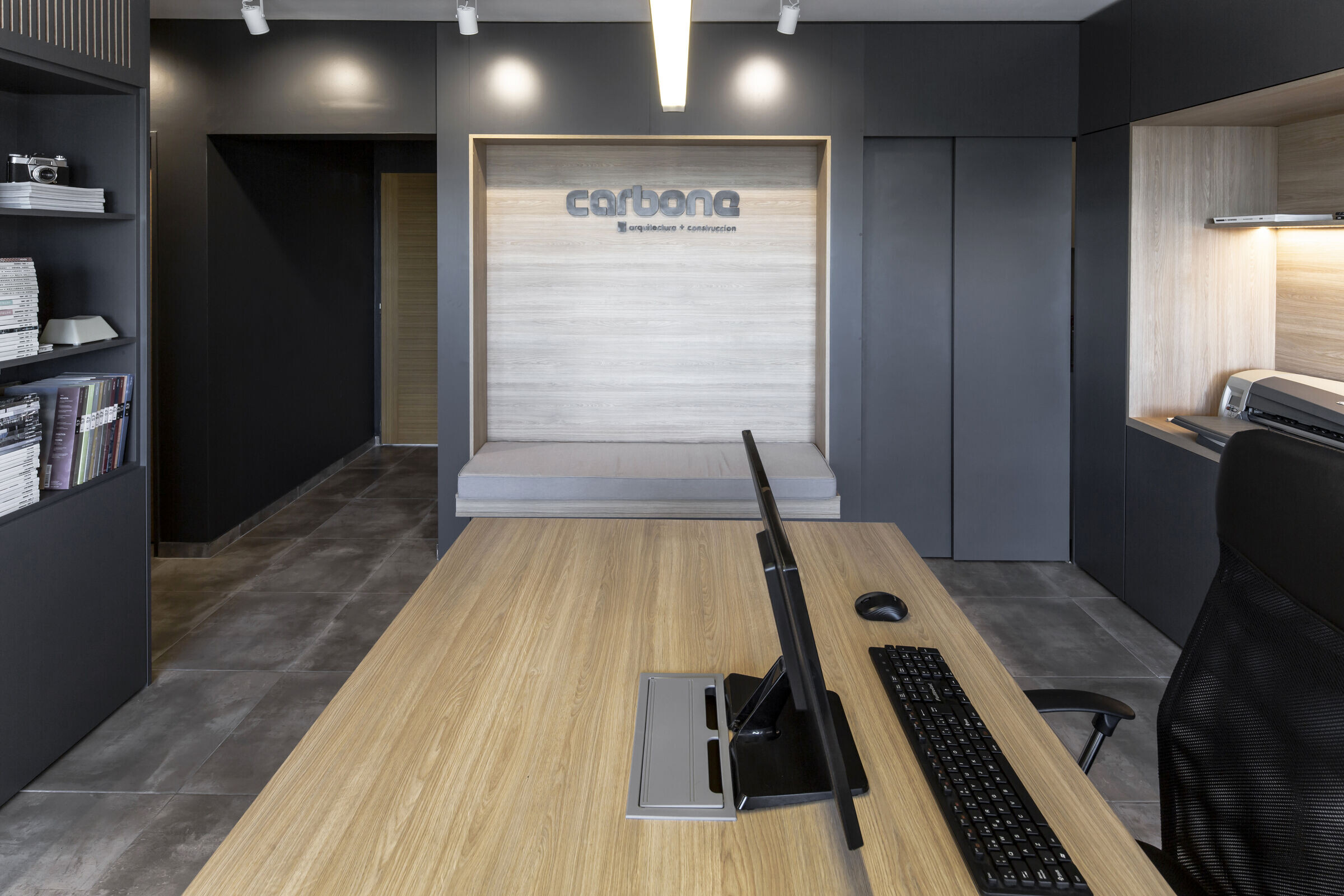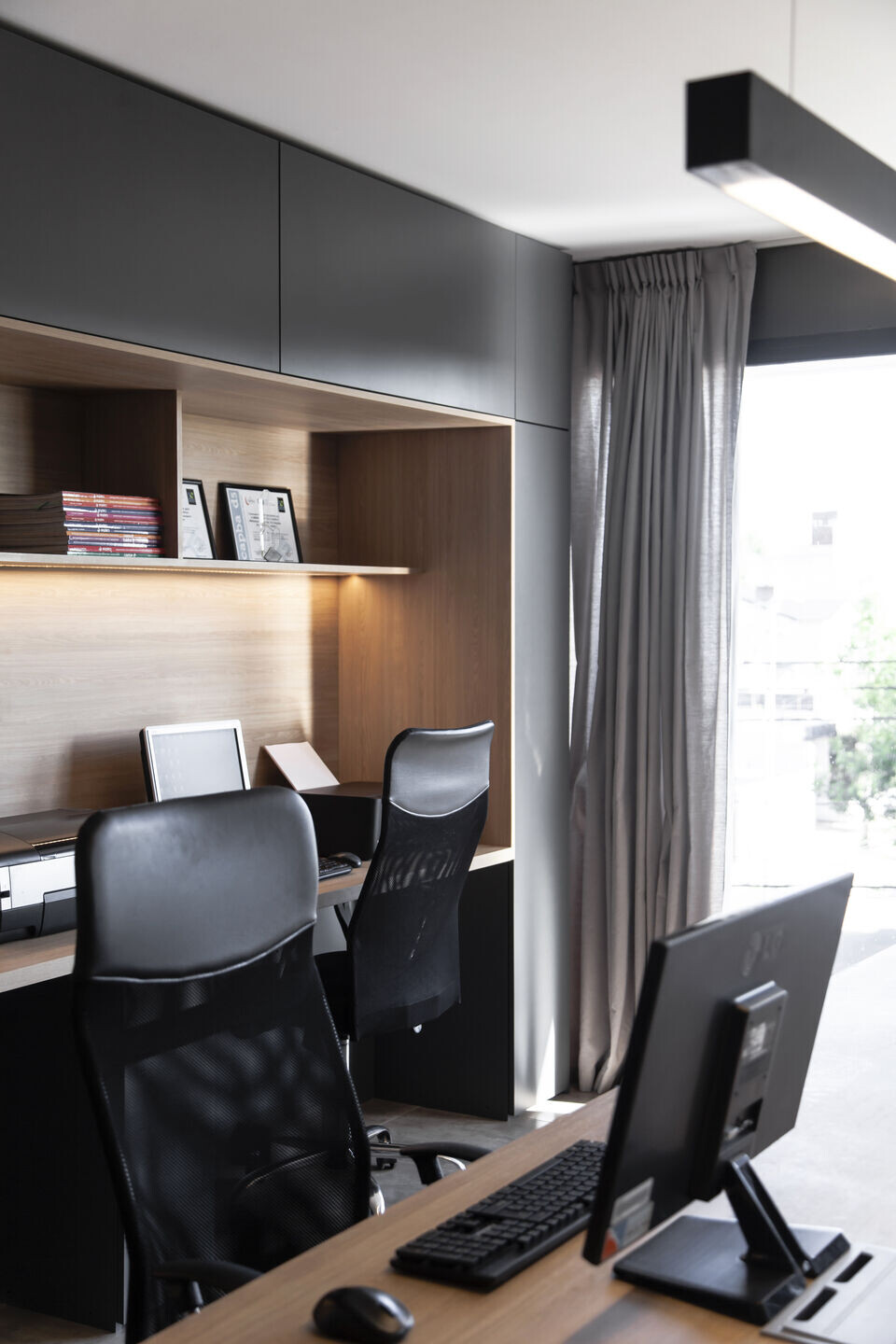 The election of the materials was really easy, we love wood and neutral colors, so we mixed all of it in a single office including a lot of glass and vegetation so we can have the outside inside the office so we can have a very comfortable place to work.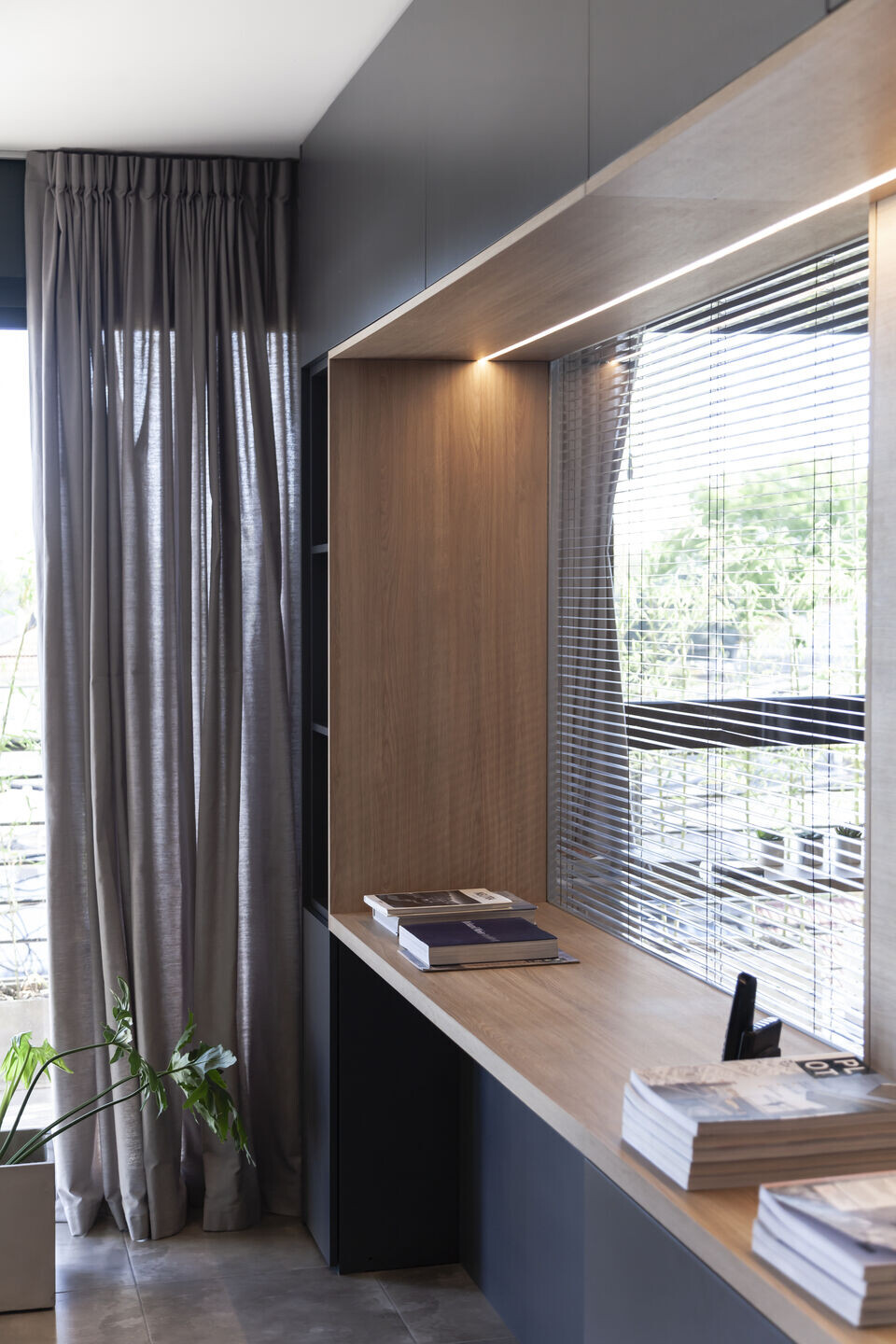 Team:
Architects: CRBN | Carbone Arquitectos
Lead Architects: Franco Carbone, Marcelo Juan Carbone, Ignacio Germano, Leandro Furfori, Elizabeth Kessler, Maria Cecilia Perea.
Photographer: Bruto Studio