ANNA SOLAZ brings new life to this existing office by transforming it into housing. The renovation is conceived from the varying demands that take place through a building's life by creating a flexible and interactive interior, adapting to the existing conditions of an office built 25 years ago.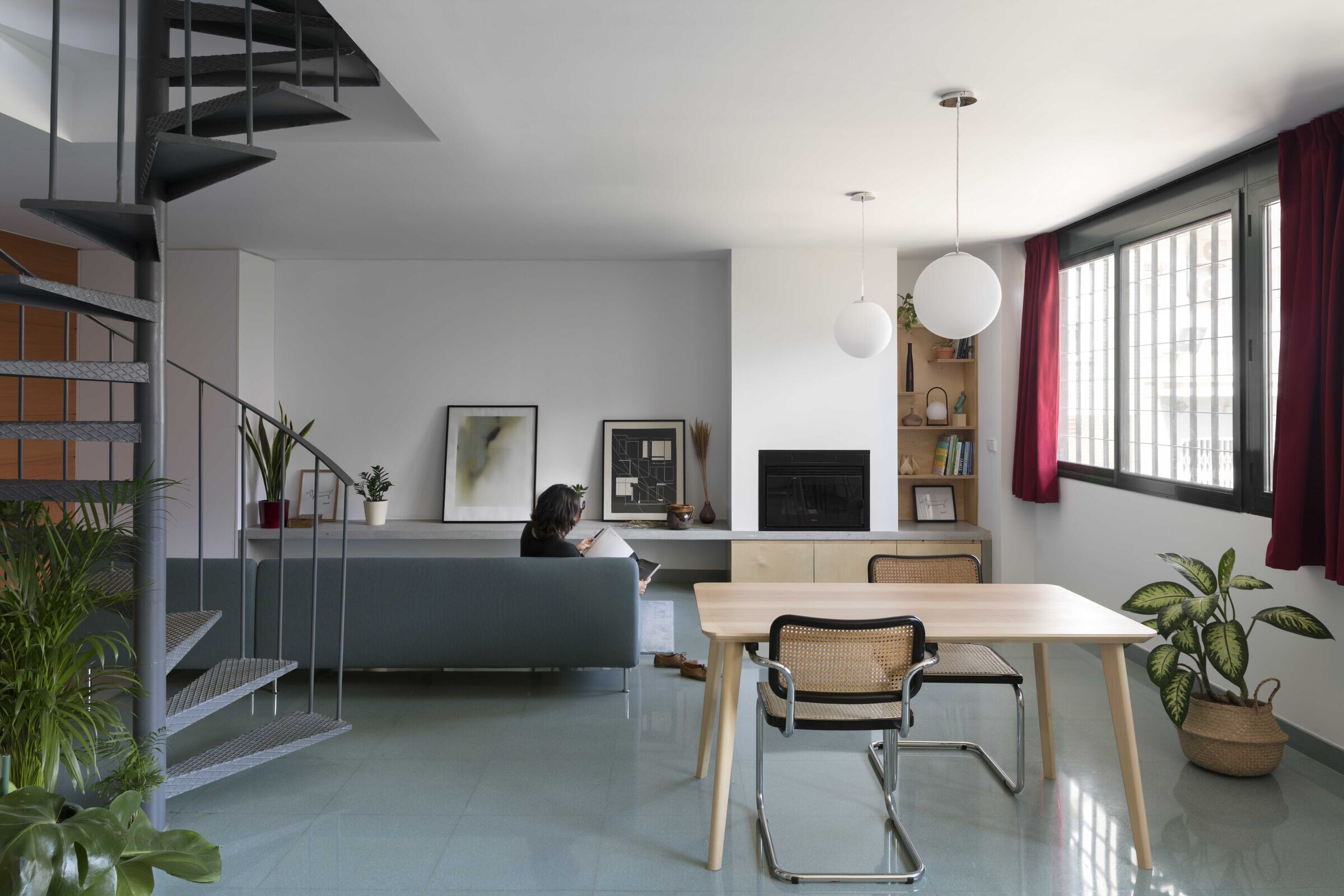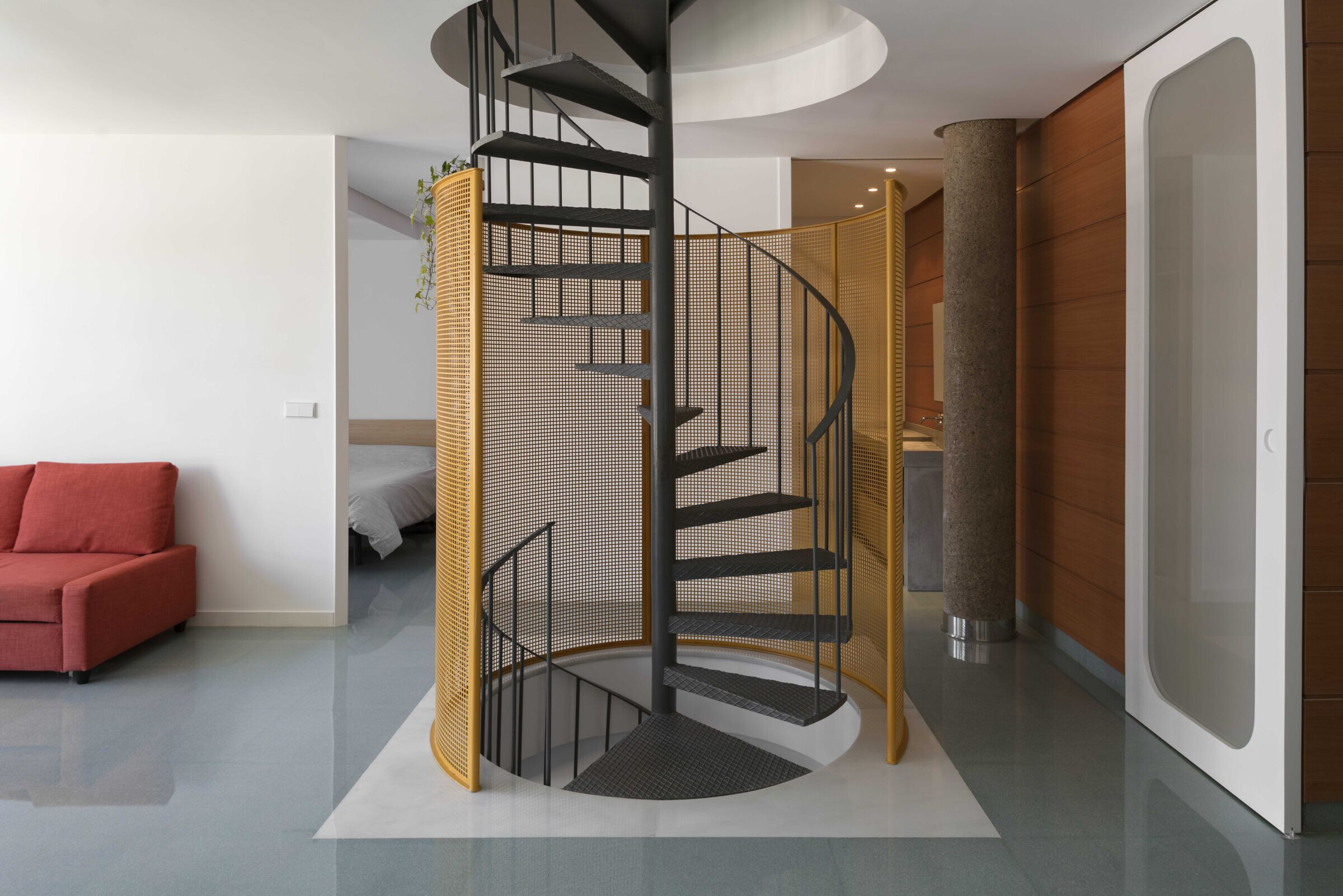 The existing building was characterized by open spaces and the use of noble materials such as concrete, metal, terrazzo and glass, in addition to colored surfaces.
After more than 25 years functioning as an office this project starts from the proposal of maintaining an important part as an Architecture Office while dedicating the rest of the space to the house. To carry out this transformation a very few new elements are introduced. The renovation is conceived from enhancing the existing while adding one layer of time; respecting the rules of the existing building and allowing it to perhaps add new layers, rooms or uses on the future.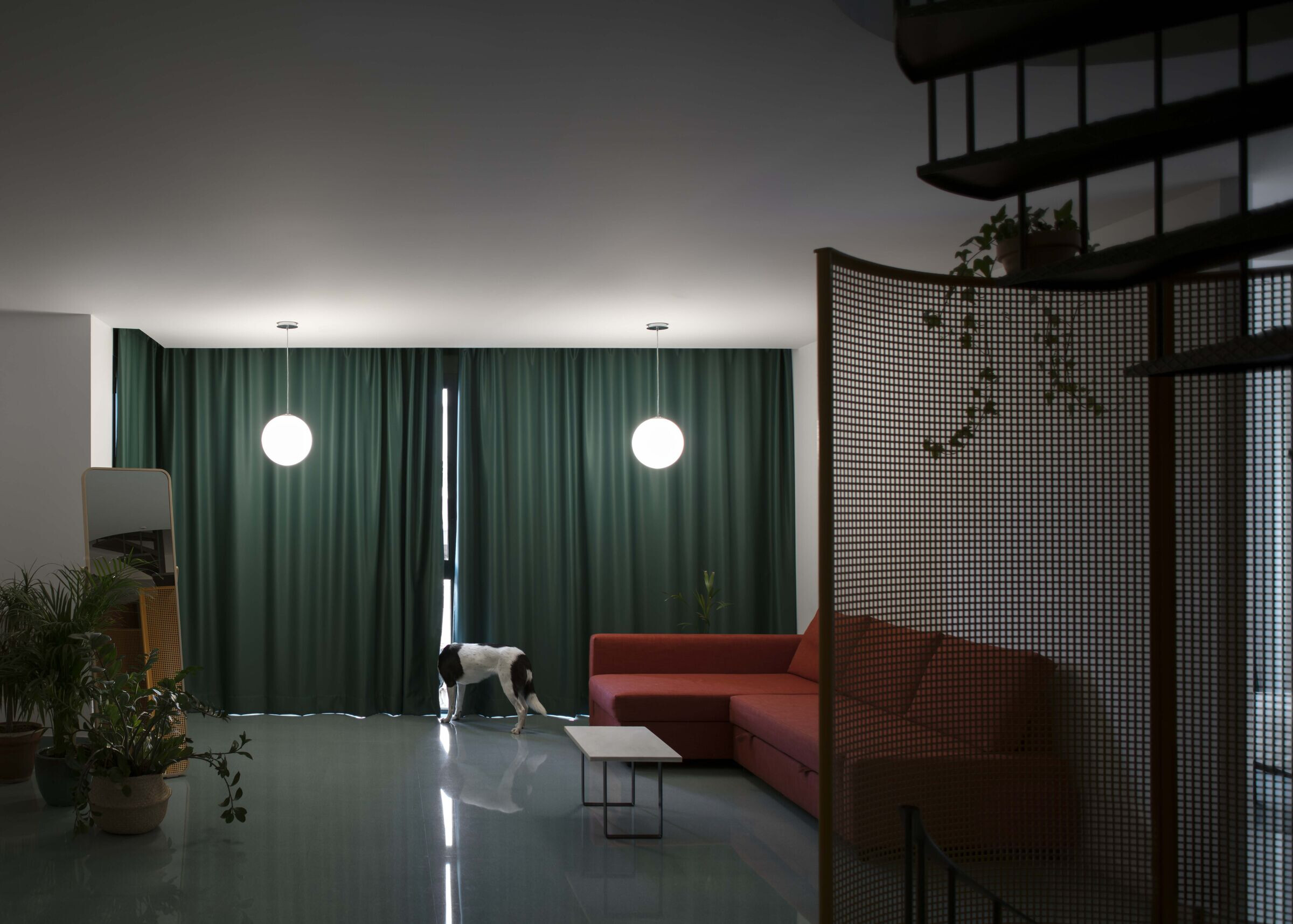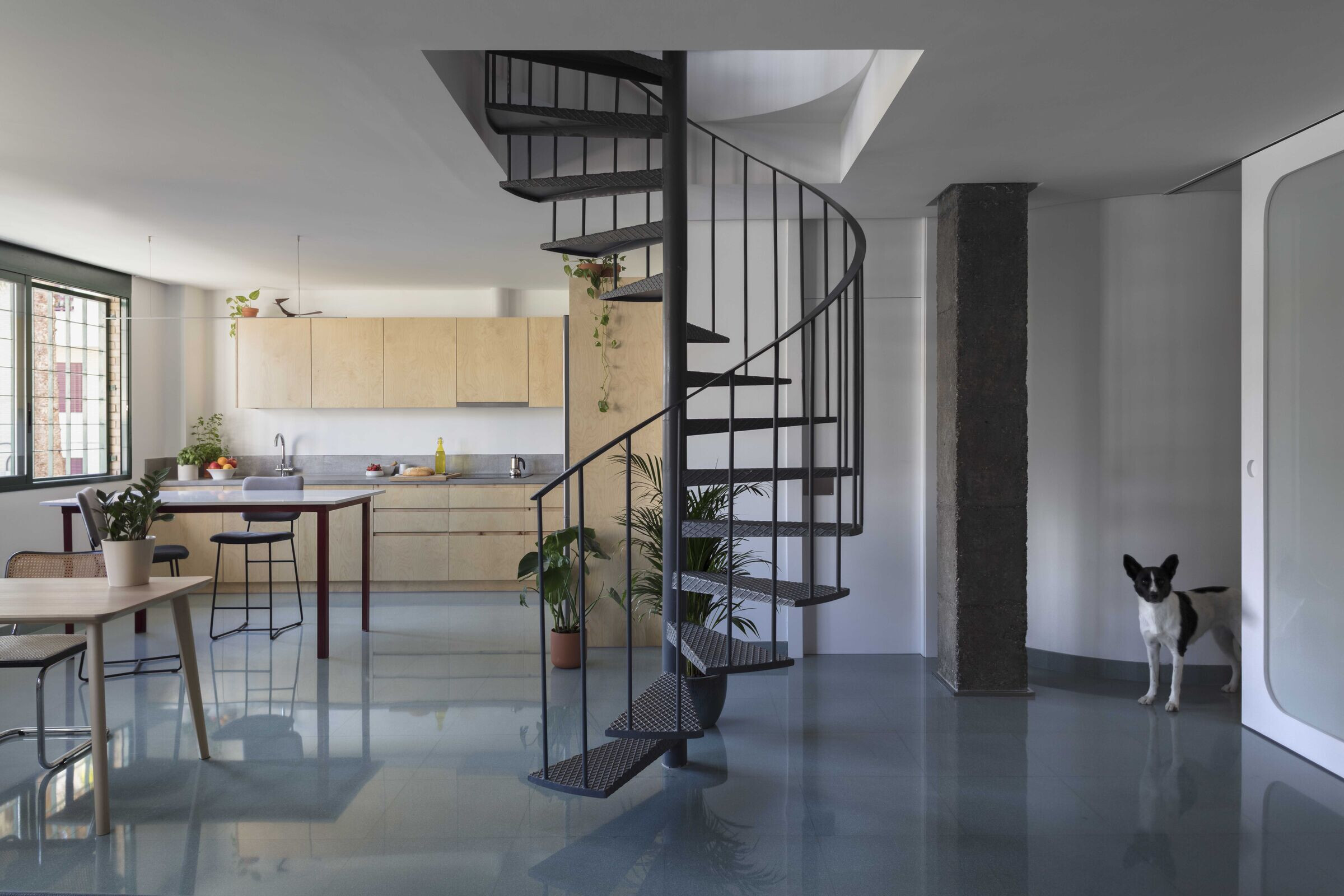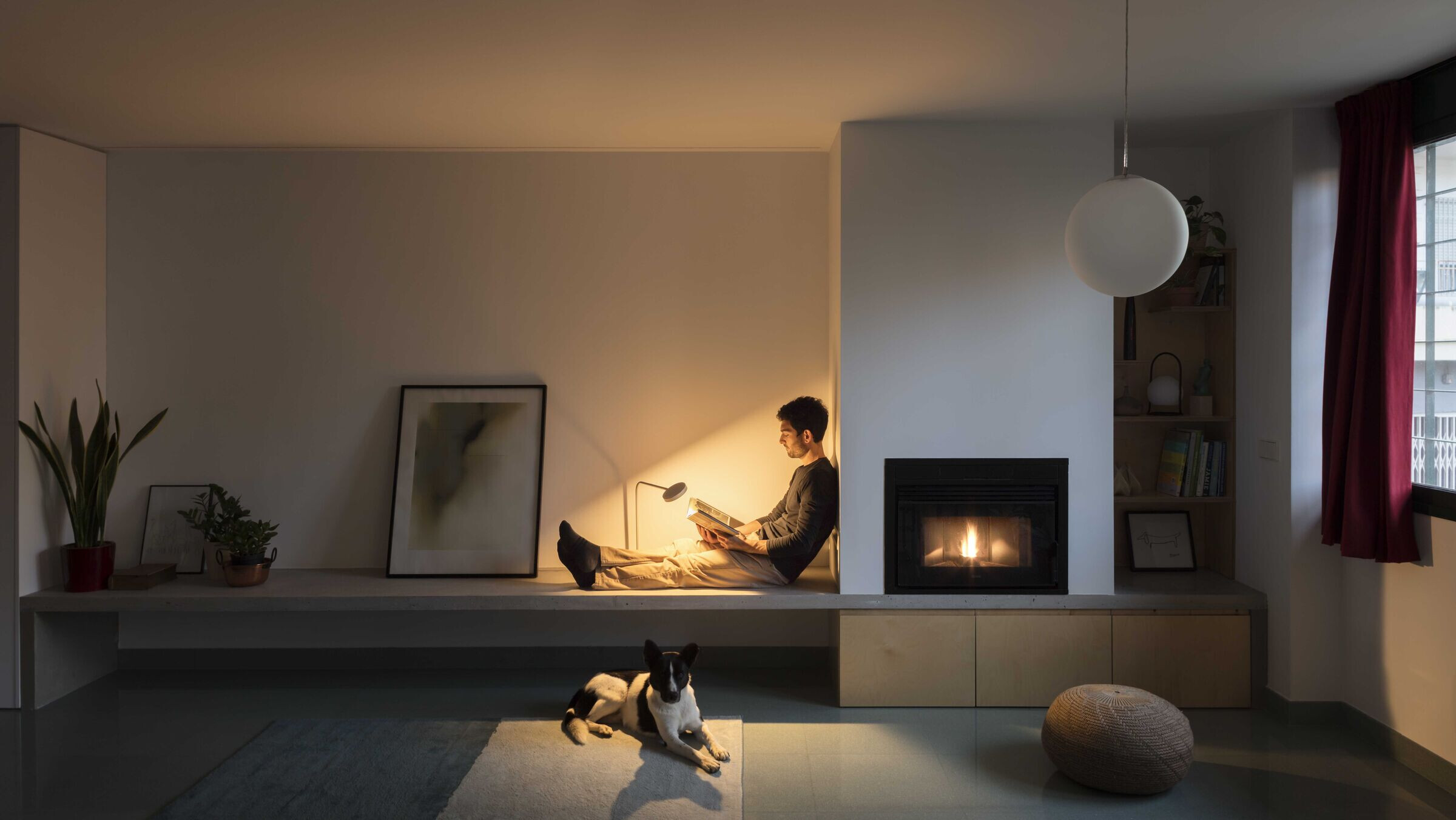 The space connected to the access of the building, characterized by its glazed double height and its staircase is dedicated to the office, while the space facing the opposite façade is dedicated to the house.
The translucent glass partitions that used to divide offices are disassembled and reassembled into sliding doors that separate the house from the office. White lacquered frames with rounded geometry are added in line with different elements of the house.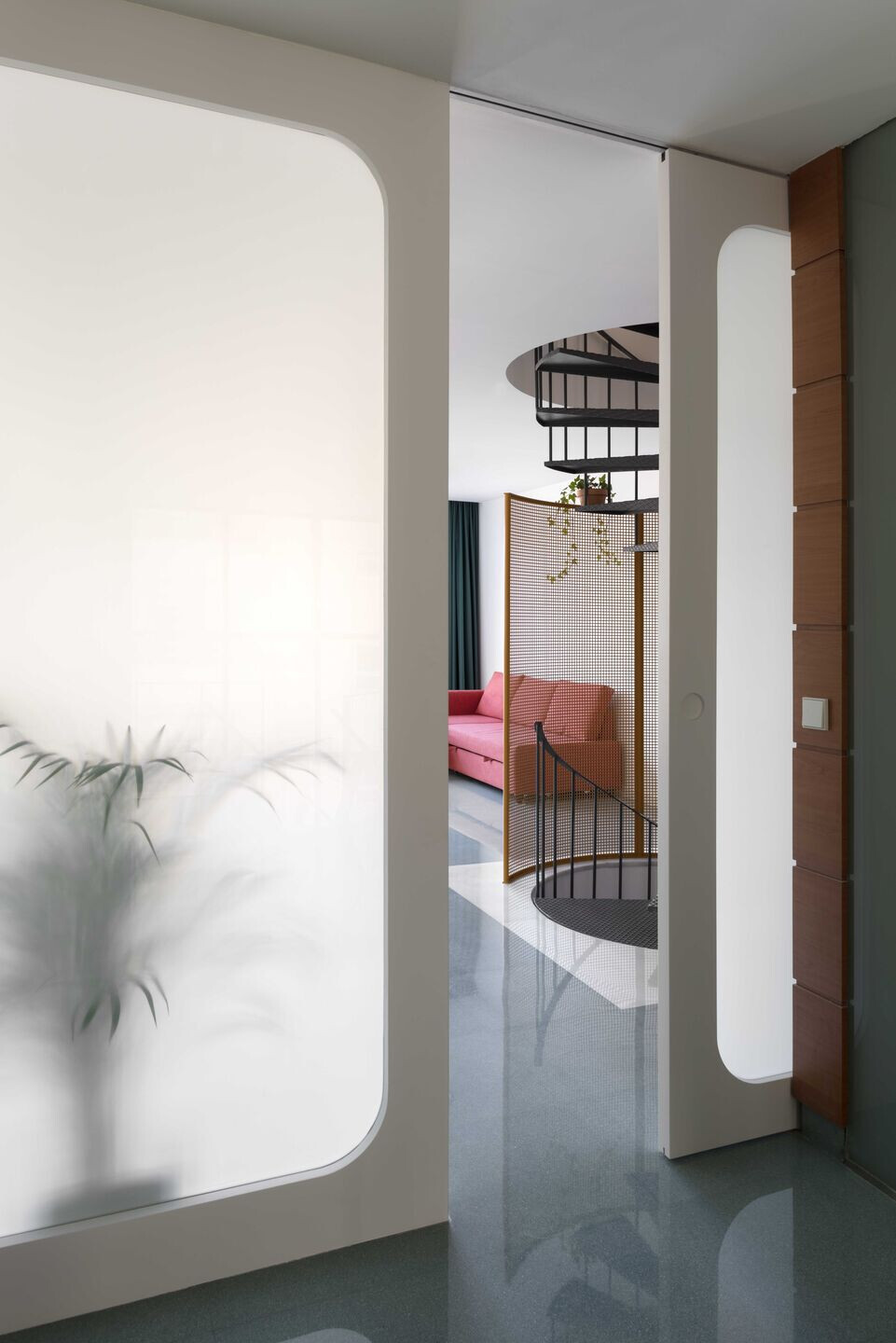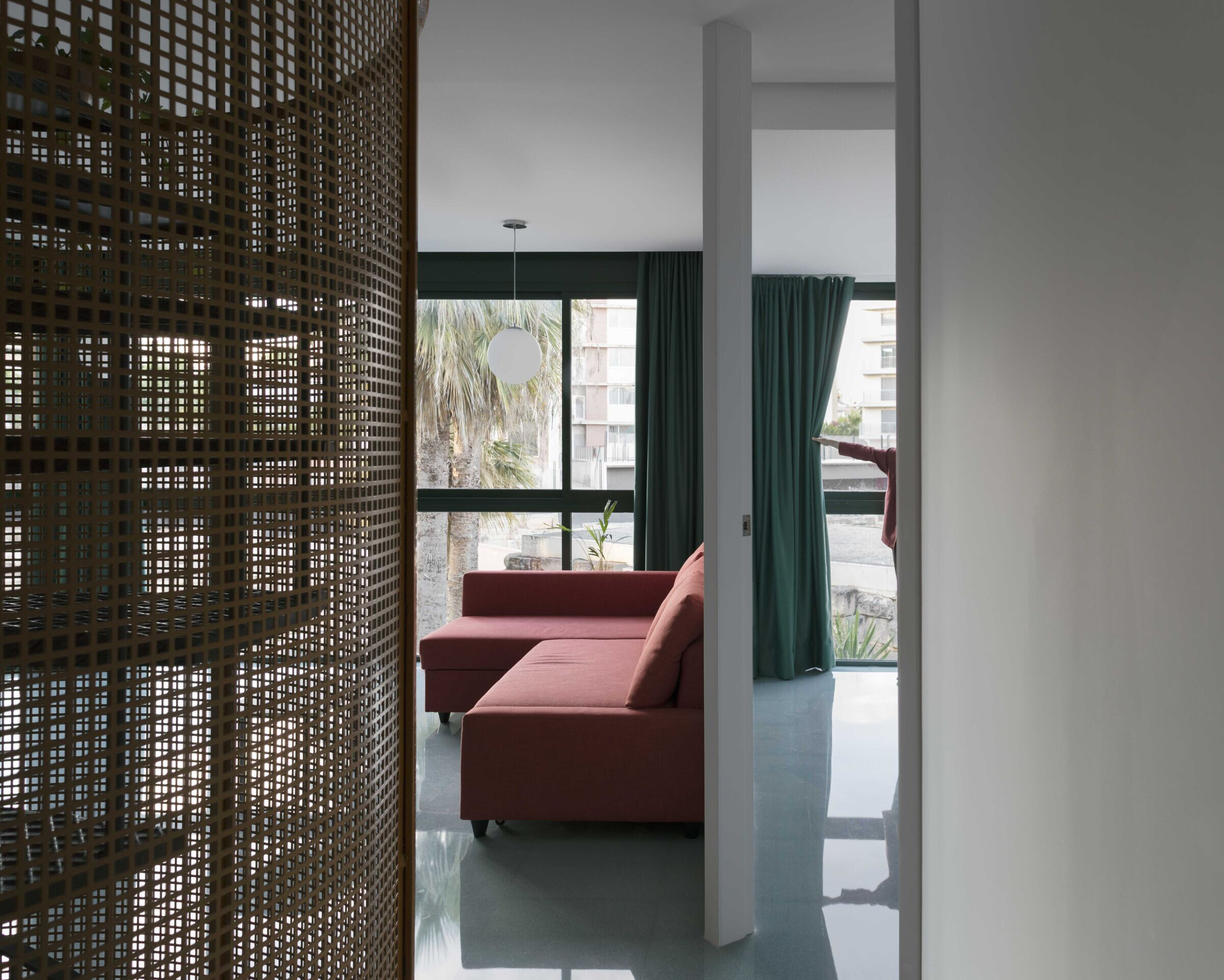 The previous walls that hid the spiral staircase are removed to enhance the stair that now becomes the heart of the house.
In the renovation of the building two types of elements are distinguished. Concrete and birch wood are used on the elements that belong to a fixed layer, the one that gives service to the house and will remain unchanged in contrast to mobile or lighter elements where color is used, like in the furniture, curtains and bars.