One Hill South is a new apartment building occupying half a block in Washington, D.C.'s Capitol Riverfront neighborhood. A checkerboard pattern of two-story projections distinguishes the glass mid-rise from the similarly scaled office and residential buildings in the quickly developing neighborhood.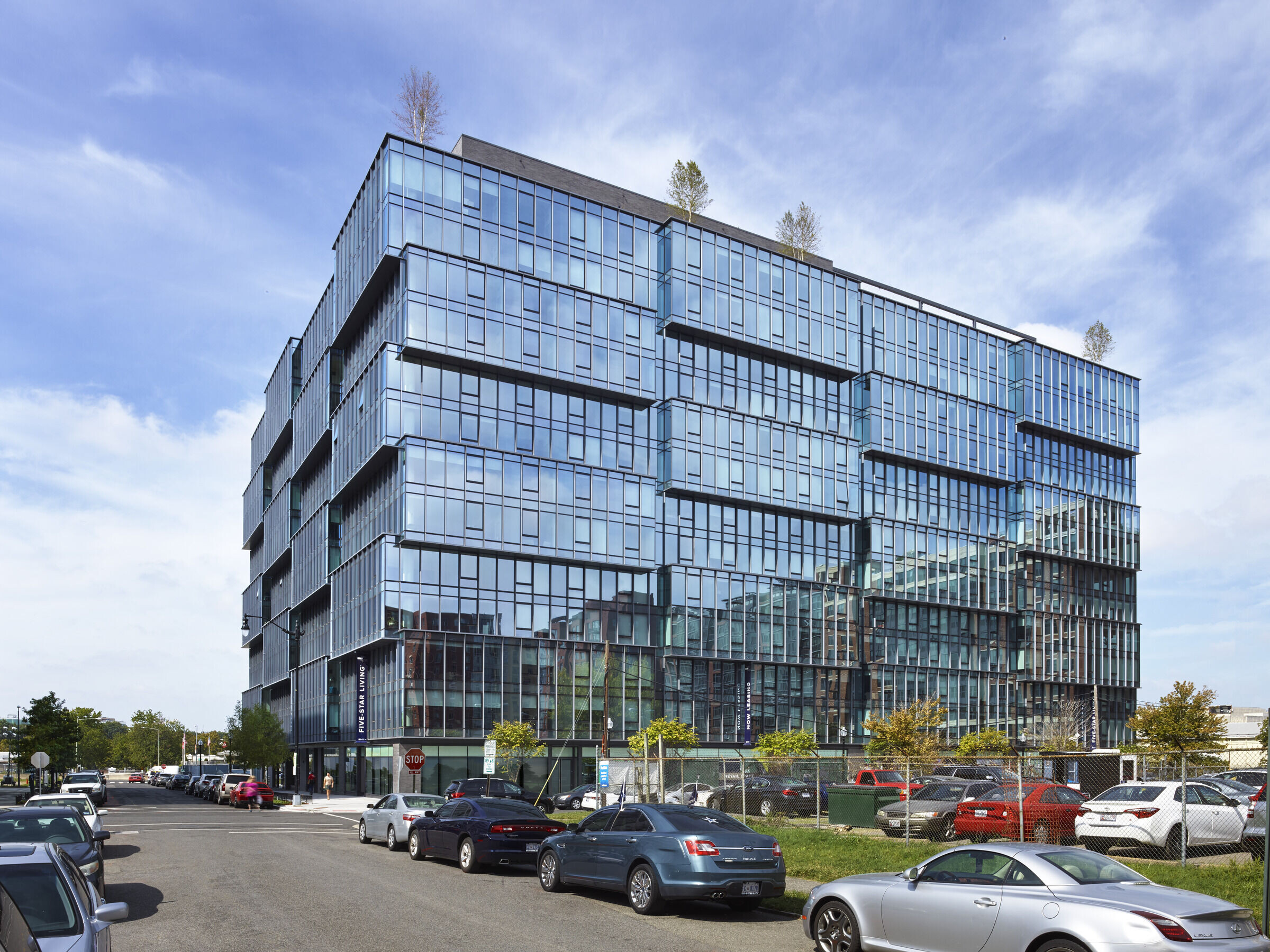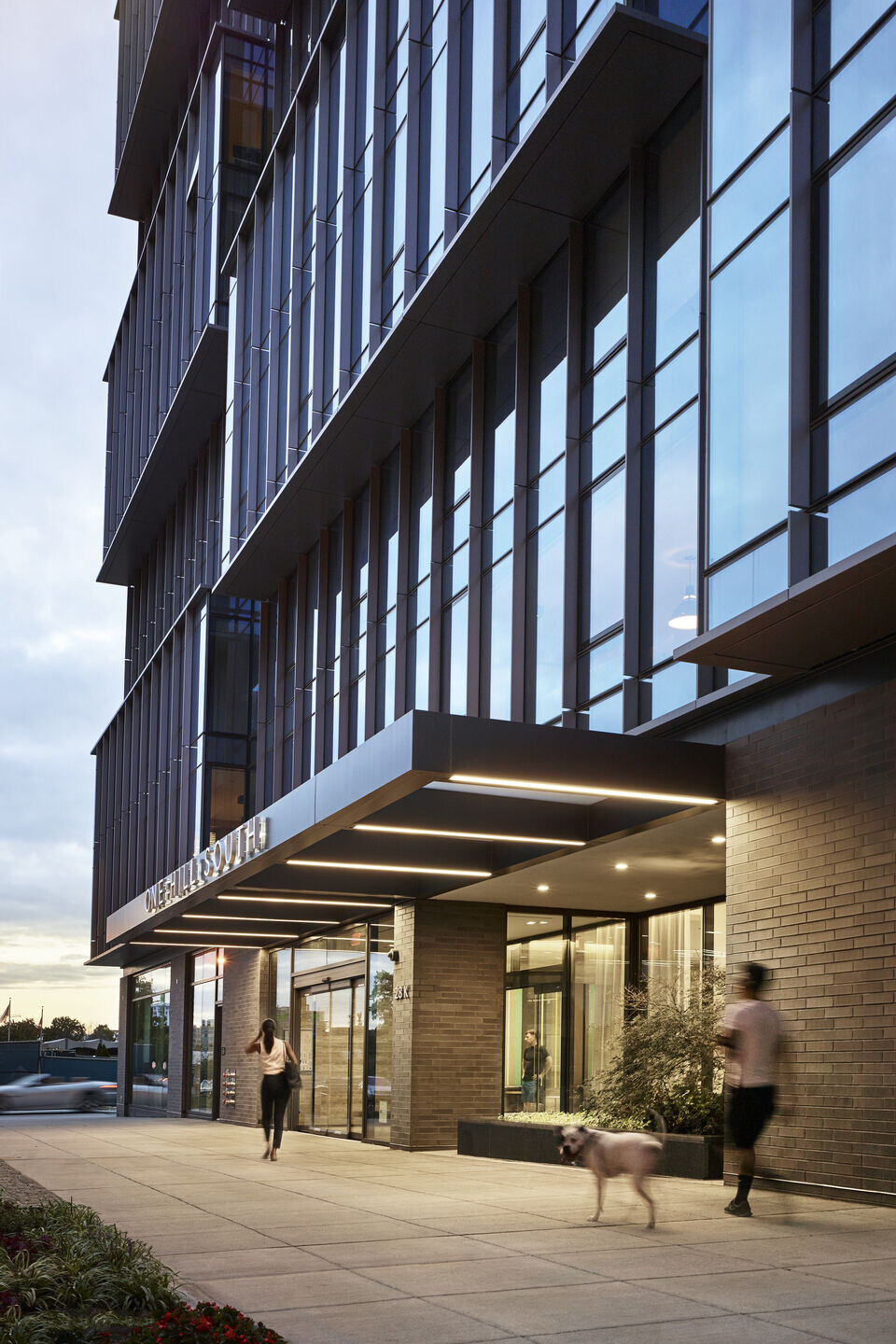 One Hill South's super-scaled staggered volumes are based on a unique interpretation of a local zoning allowance that permits projecting bays, more commonly seen in the form of vertical bay windows.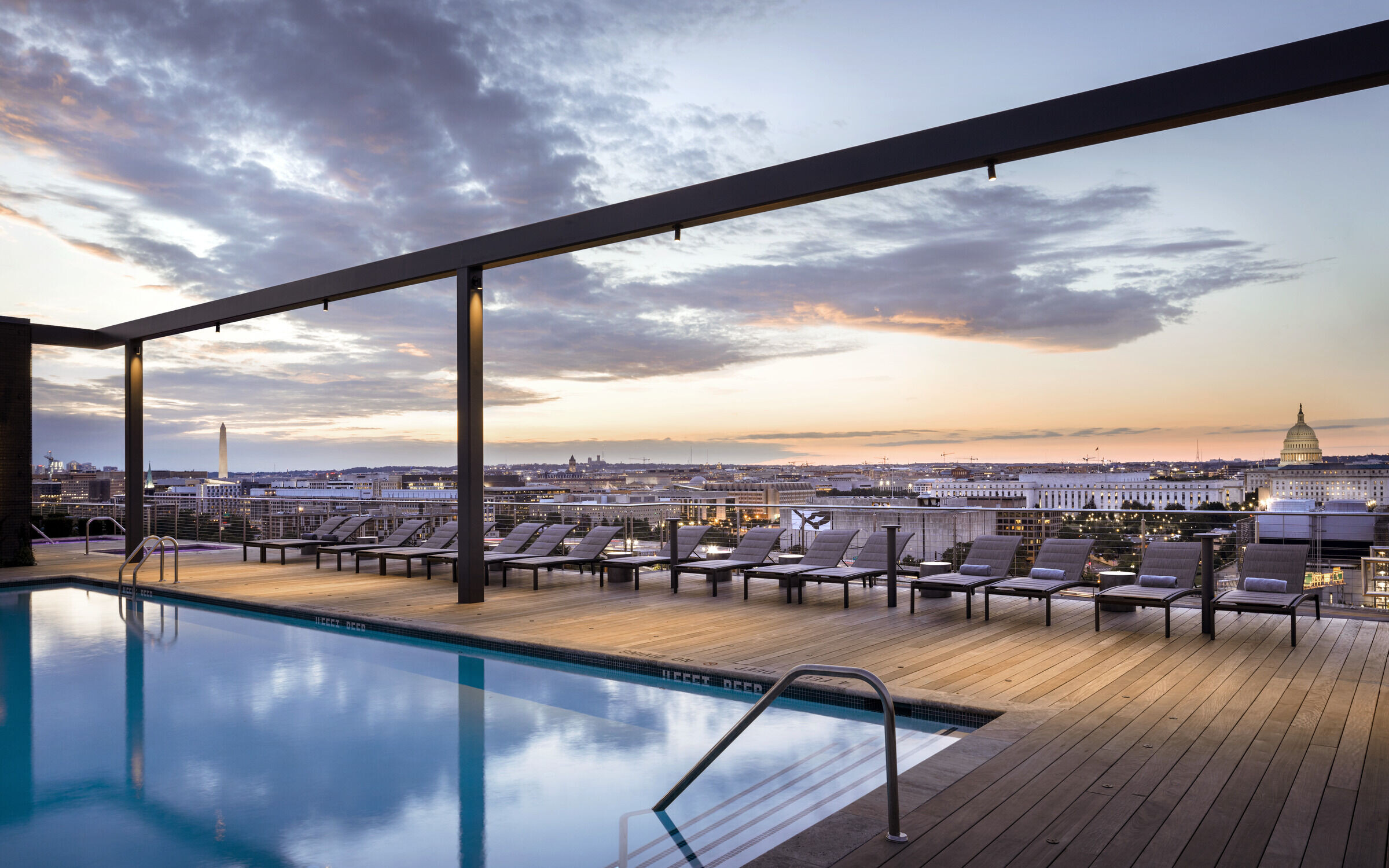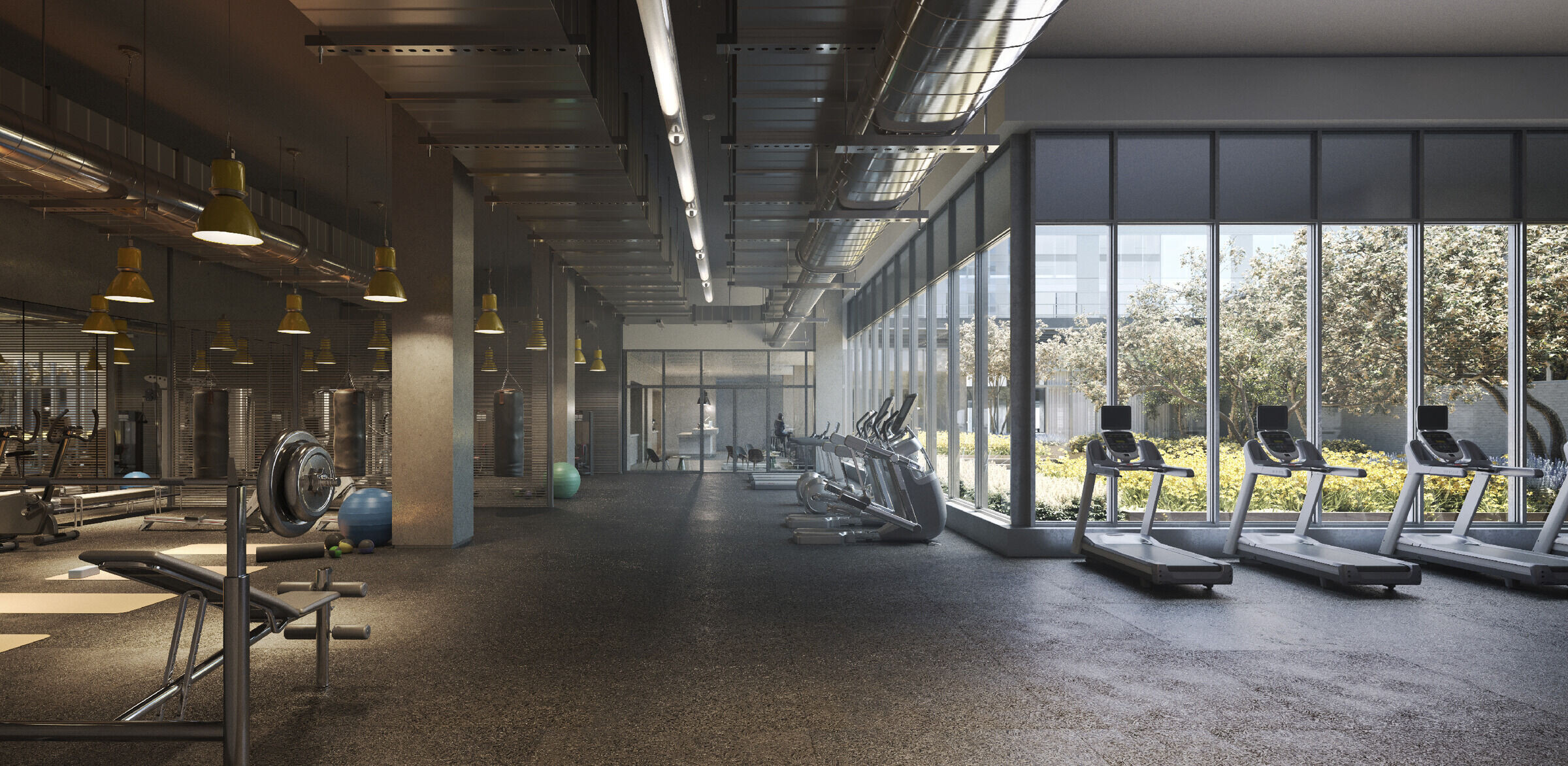 The building's deceptively simple appearance belies its highly technical execution. Its façade functions as a window wall along the slabs at the top and bottom of each projection and like a curtain wall installed in front of the slabs between. Sections of the assembly are built from a carefully selected spandrel glass used to conceal One Hill South's concrete structure and mechanical systems.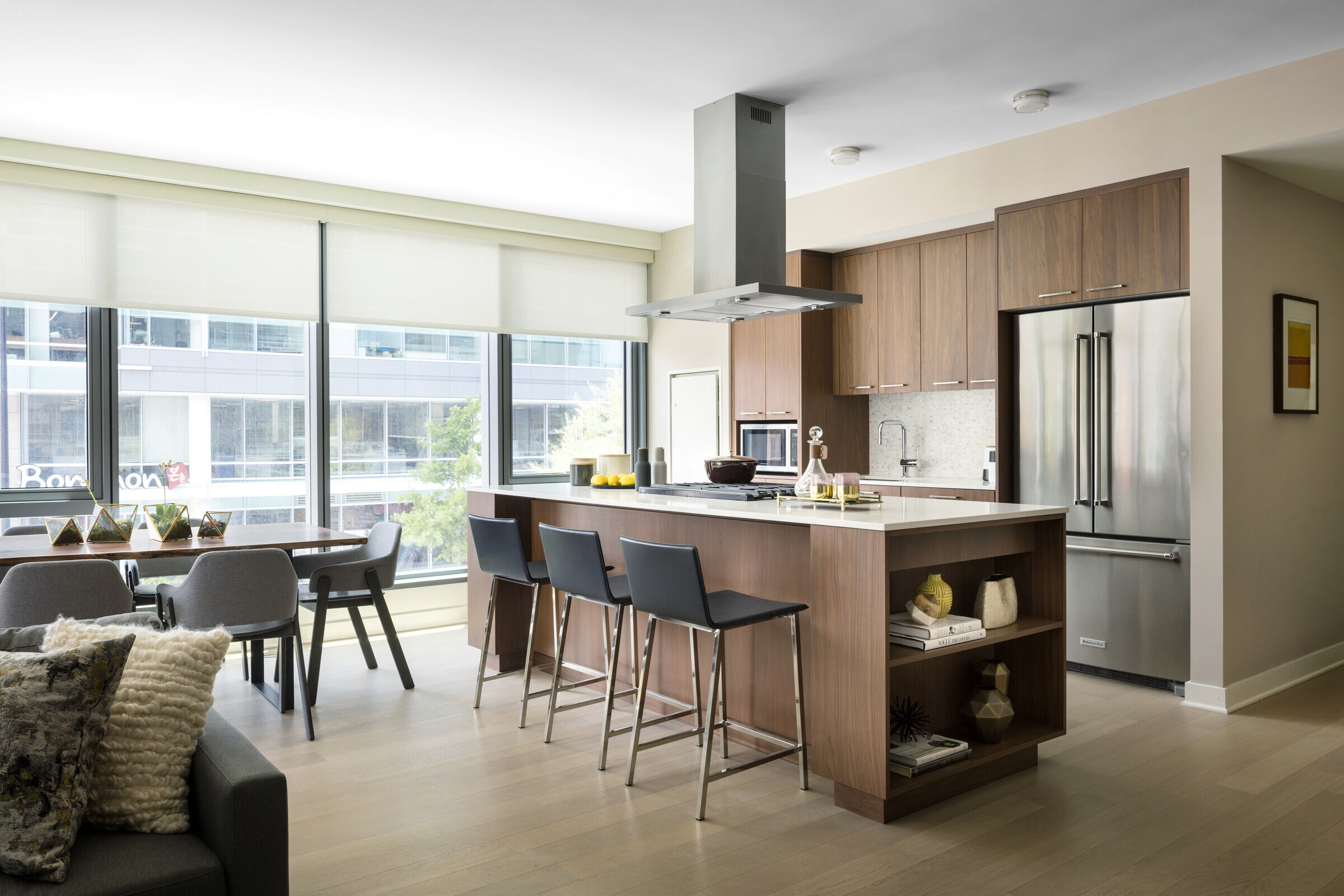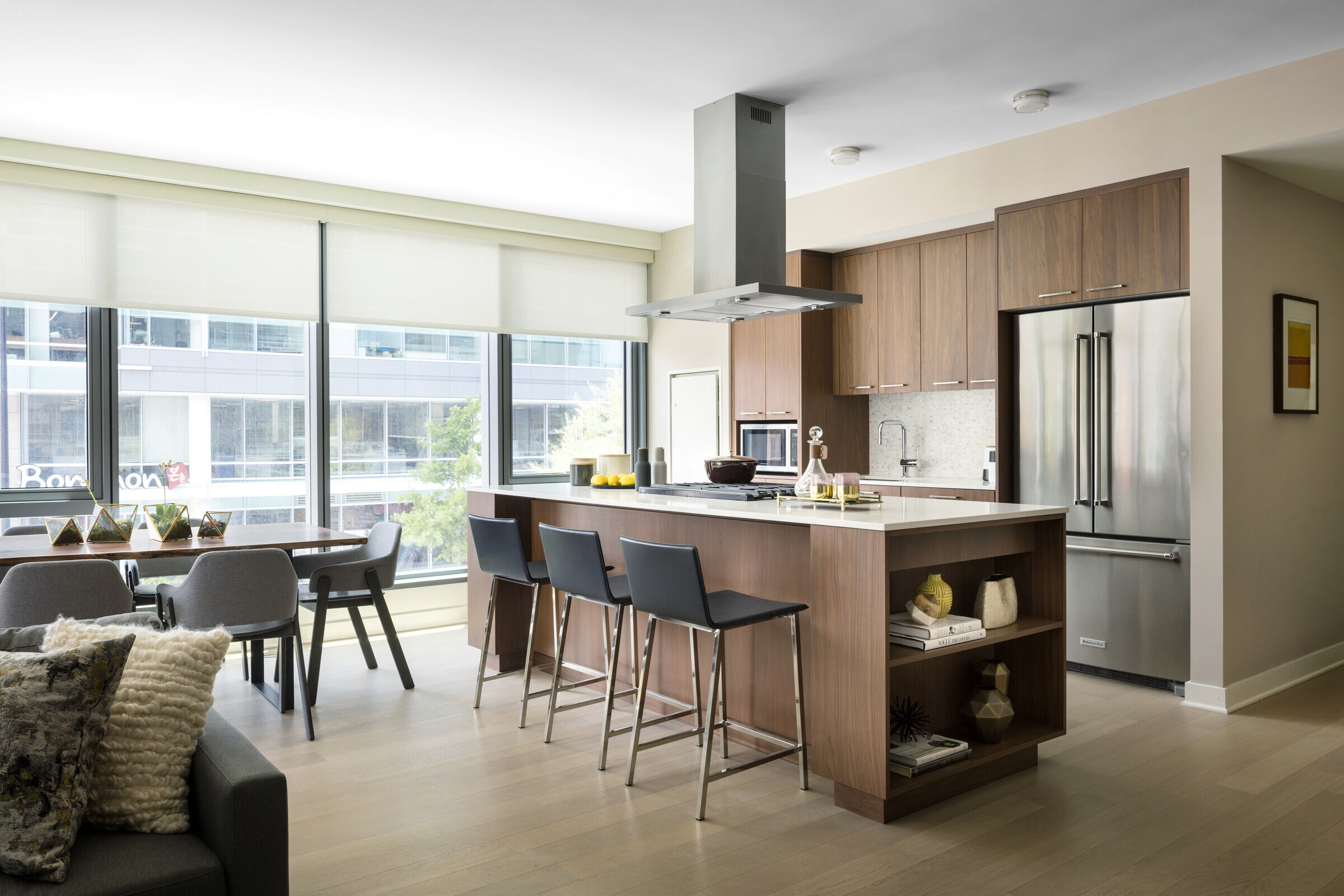 The regular rhythm of the vertical fins, which are finished with a custom "MA Gray" coating, gives the façade an added depth and sense of movement. At the street level, a metal canopy marks the residential entry on K Street and the ground floor is wrapped in a brick that complements the custom metal finish.