The laid back atmosphere of Sydney's Bondi Beach is captured in the design of this family home, which is located central to the vibrant beachside suburb. Designed by Nick Bell Architects, the home is rich in sustainability aspects, including an array of solar panels, rainwater tanks, a high level of insulation, flooring that acts as a thermal mass, and a carefully chosen palette of materials that includes Abodo Vulcan Cladding.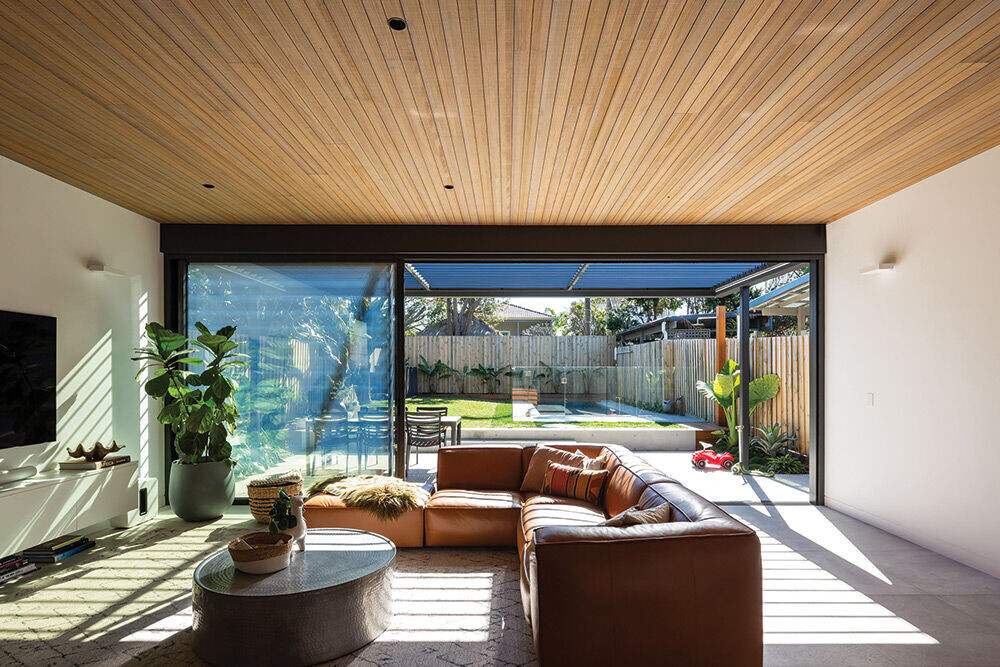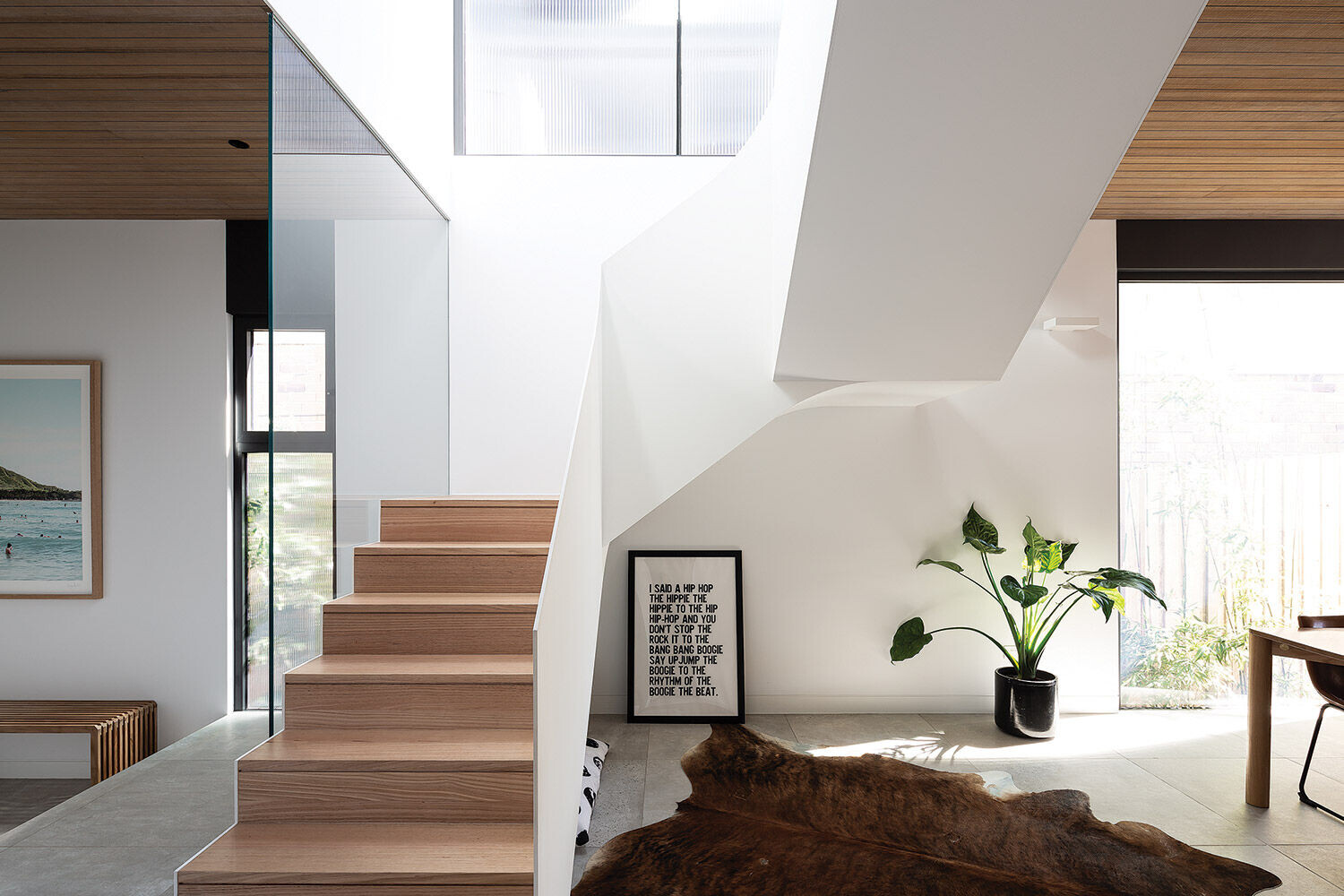 The exterior of the home features Abodo Vulcan WB12 138x20 weatherboards finished with Protector Oil Patina, which gives them an even weathered look that reflects the tone of beachside boardwalks. At the street-facing side of the house, this timber is used for the front door and surrounds.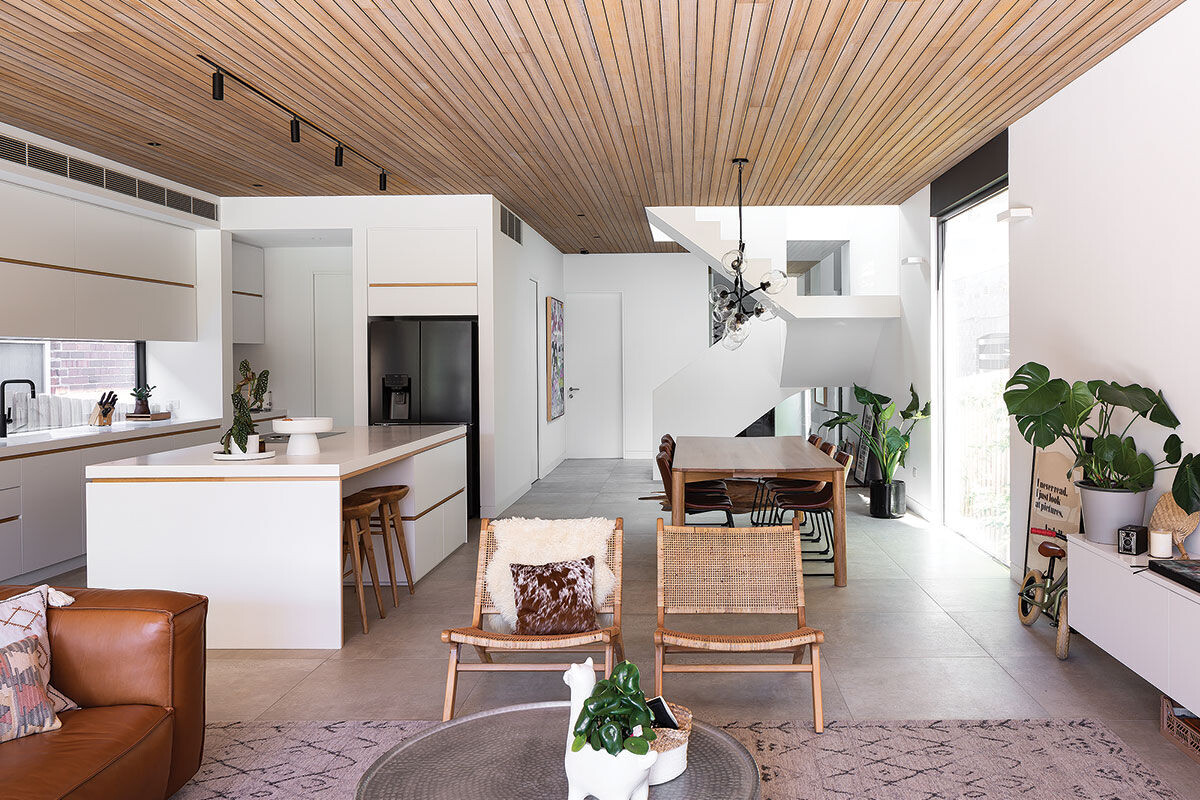 It also clads the garage door, where it is juxtaposed against the concrete elements of the garage form and gate entryway, which includes a built-in planter box to soften this facade with tropical greenery.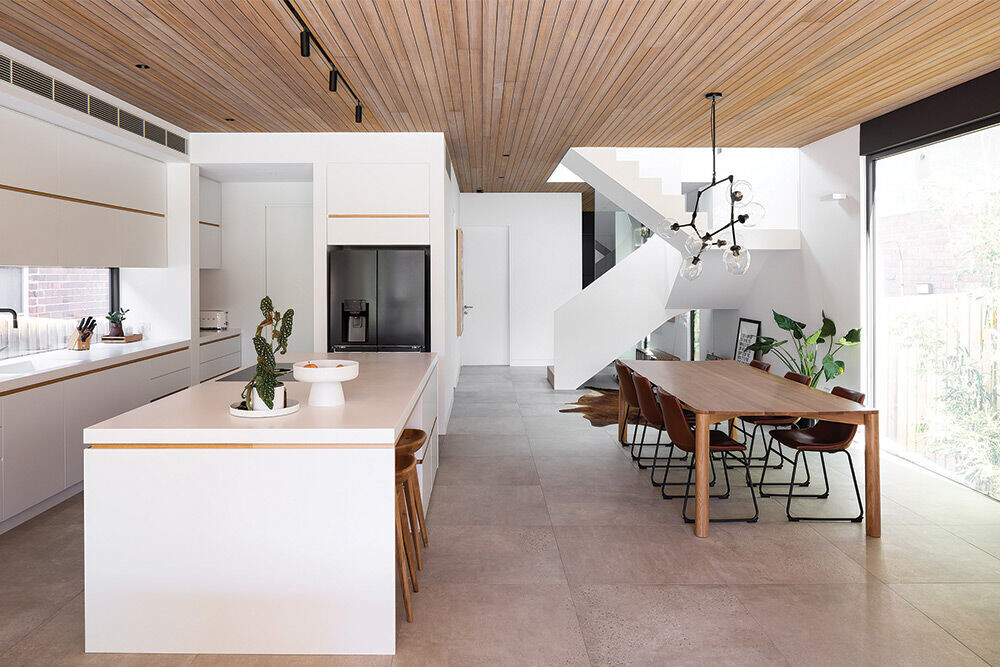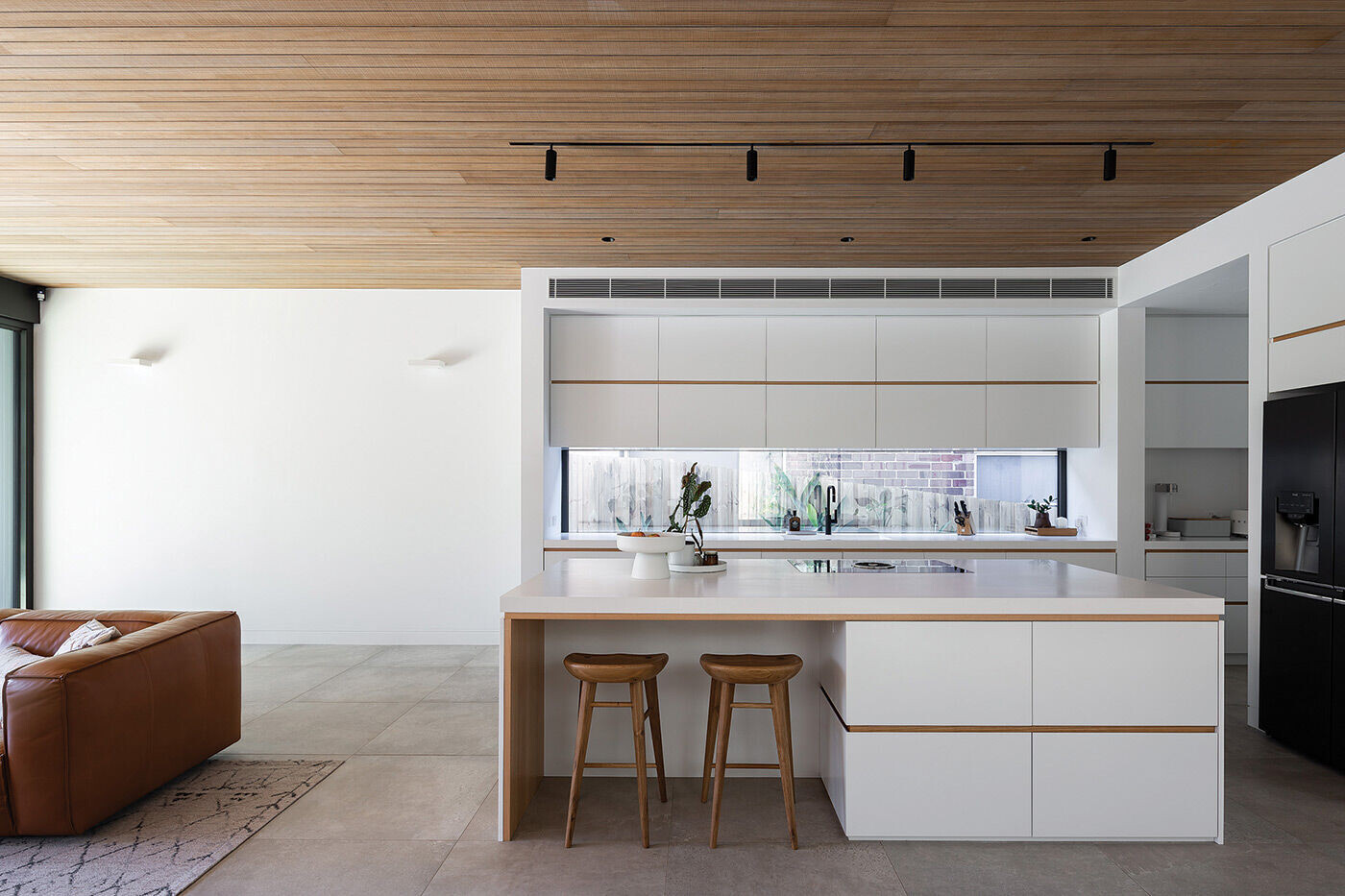 Inside, Abodo Vulcan Cladding (WB12F) is used for the ceilings, where it creates a natural warmth that carries through the home. The sculptural lightwell, a true feature of the interior, glows with the rich texture of the timber.
Read more about this project here.