A TERRITORY BUILDING
How do you symbolise France's identity when it comes to food?
How has consumption and production changed? How do you showcase innovations from France?
The market archetype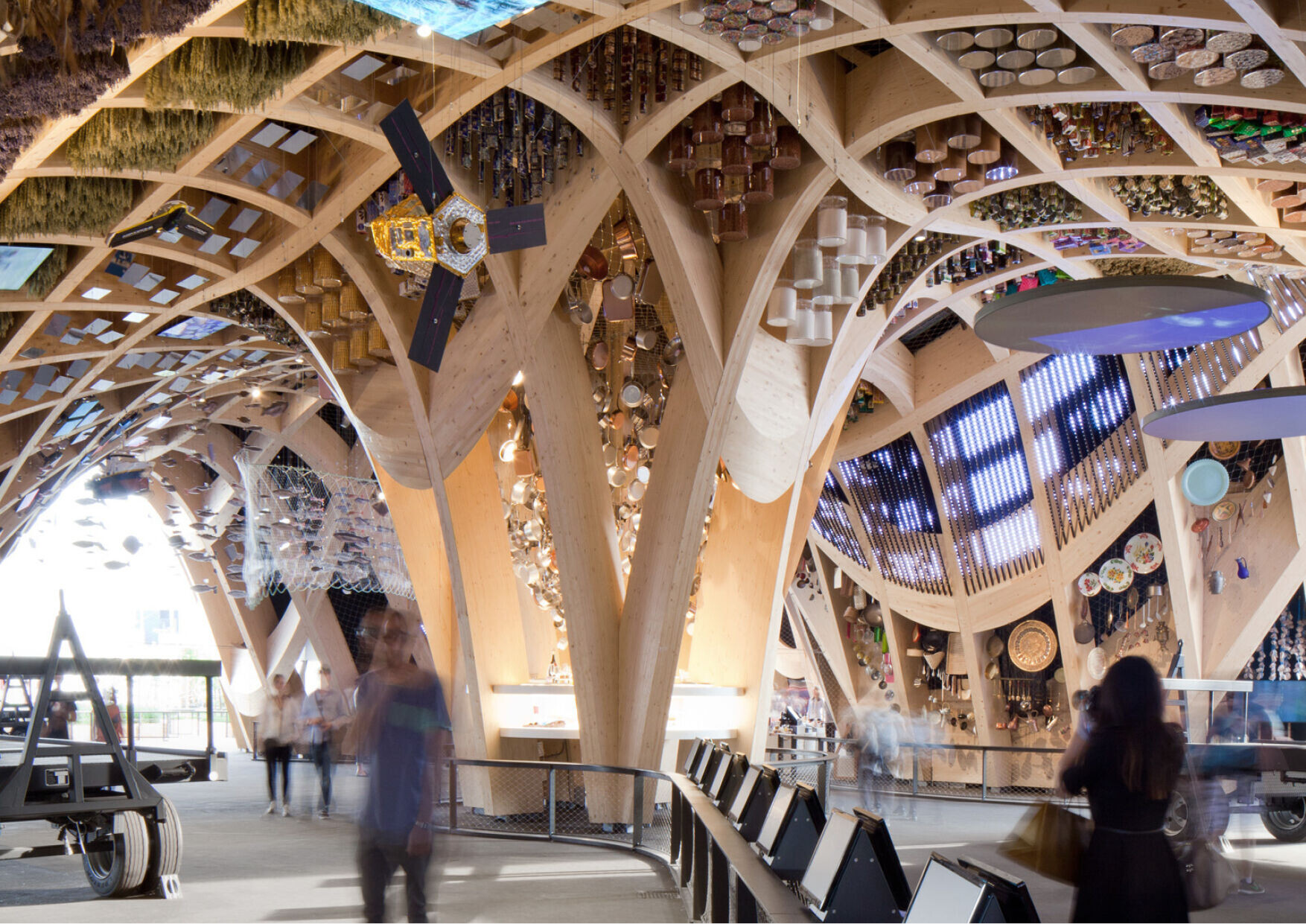 The architects began by talking with agriculture experts and sociologists, which gave them an image of France's food identity as a product of its amazing geological and genealogical diversity These natural resources shaped the peaks and valleys, the climate regions, the way people use the land the varied cultures and products - and its superb cuisine. The contest specifications referenced the Hailes de Baltard market a landmark of production and consumption a timeless confluence of all the links in the agri-food chain. XTU galvanized the idea of a covered market as the crossroads where all foods meet and decided to produce what it considers the archetypal market: free-standing spaces sheltered under one huge roof.
A built landscape
«France symbolises a cultural wonder, industrial know-how, the good life.» reflects architect Anouk Legendre. «That is what we wanted to show the world by inventing a « built landscape» that all at once portrays the geographic diversity of France's regions, its unique agricultural offerings and culinary traditions.»
When asked about the theme «Feeding the planet energy for life.» XTU says, «Terrain as fertile ground for the new food revolution,» with a building that stands for the promise of France's regions.
The pavilion, inspired by France's hexagonal shape, seems to have been pushed up here and there by tectonic shifts. This « built landscape » has sidled into the «market» on the underside of the ceiling, the only part crowds will see as they stream into the 2,000 m2 space.
Contorted by reminiscent ripples, the« landscape ceiling» casts a striking feature that abstractly depicts the wide breadth of France's terroirs. That is what introduces the scientific content staged by Adeline Rispal's exhibition design.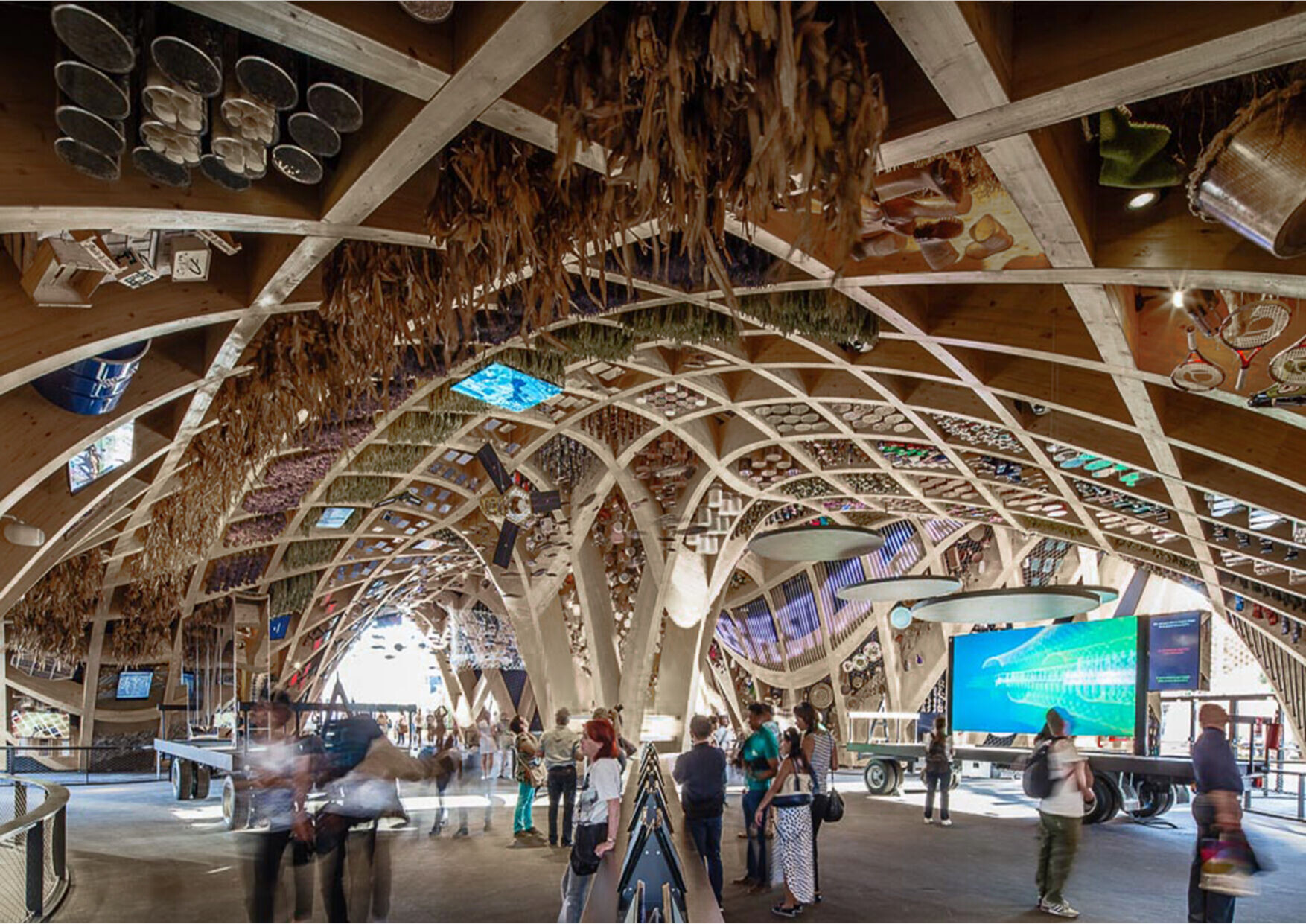 THE STRUCTURAL PRINCIPLE
Upside-down
Eager to lure in visitors, the architects engineered a full-immersion approach to the stagecraft by pushing the 'pull factor'.
The « territory building» invites people from the outside to embark on a journey inside. Once past the pavilion's doors, visitors are plunged into the upside-down world of the hilly countryside. Tree-like pillars support the «lived-in roof» that frames the spaces, functional areas and pathways; the ground floor houses the exhibit booths, an actual market and partner zones. Unlike conventional covered markets where products are displayed in stalls, this staged version features a variety of themes the pavilion covers in chambers created by the structure. These «Vaults of plenty» serve up a menu of offerings like regional specialities, delicacy tastings, scientific and biotechnological research agro-ecology, new agri-food technologies, genetic discoveries, life chemistry and beneficial flora. The next floor hosts offices and VIP rooms. The top floor is a restaurant.