Hangzhou, China, a city famous for its gardens, poetry and rich tea culture, has undergone rapid development outside of the city center in recent years. Situated 175 km southwest of Shanghai, urban life rests between national parks and complex waterways. Within this metropolis, the newly developed Pengbu District is growing in conjunction with the Hangzhou East High Speed Train Station.
Located along canals, Pengbu Central Commons is a 5 hectare residential complex anchored by a large park at its core. This expansive open space was made possible by mandatory subway easements on site, which provide residents with extensive green space in an otherwise heavily urbanized area.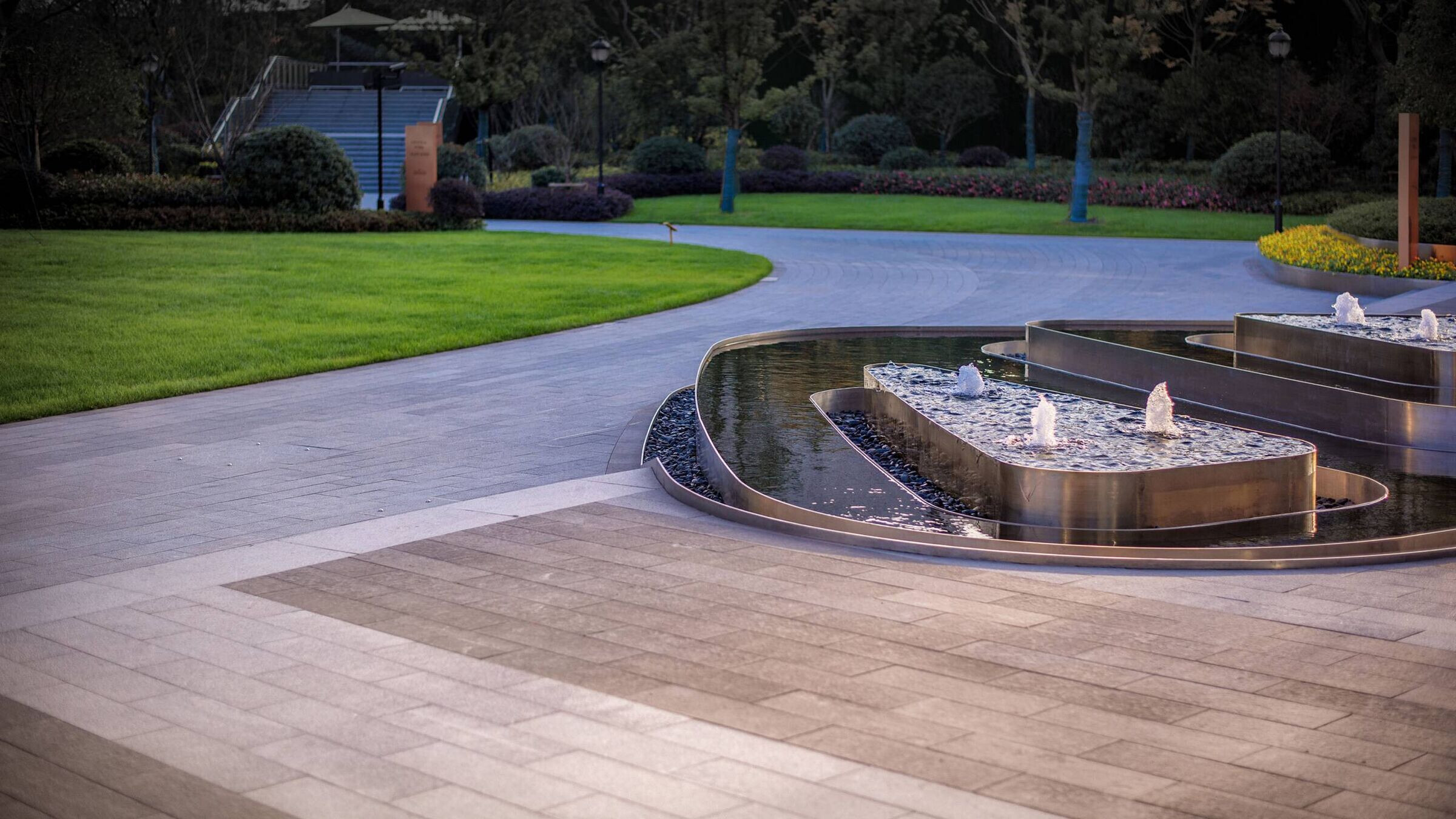 Hangzhou culture and ecology are present in every aspect of the landscape, from topographic forms and plant selection to custom benches. Scales change to provide a variety of spaces — from wide open areas for sports down to intimate spaces for quiet reflection.With over 5,000 residents, Pengbu Central Commons combines elements of the city's history and ecology with modern sensibilities to create a uniquely regional experience.