Situated in a turn of the century candy factory, this 2700 SF loft penthouse suite was one of Toronto's first residential adaptive re-use projects of it's kind. Reinvented as the "Candy Factory Lofts" the building is an anchor in a neighborhood that has evolved into the vibrant and bohemian "West Queen West" Arts District.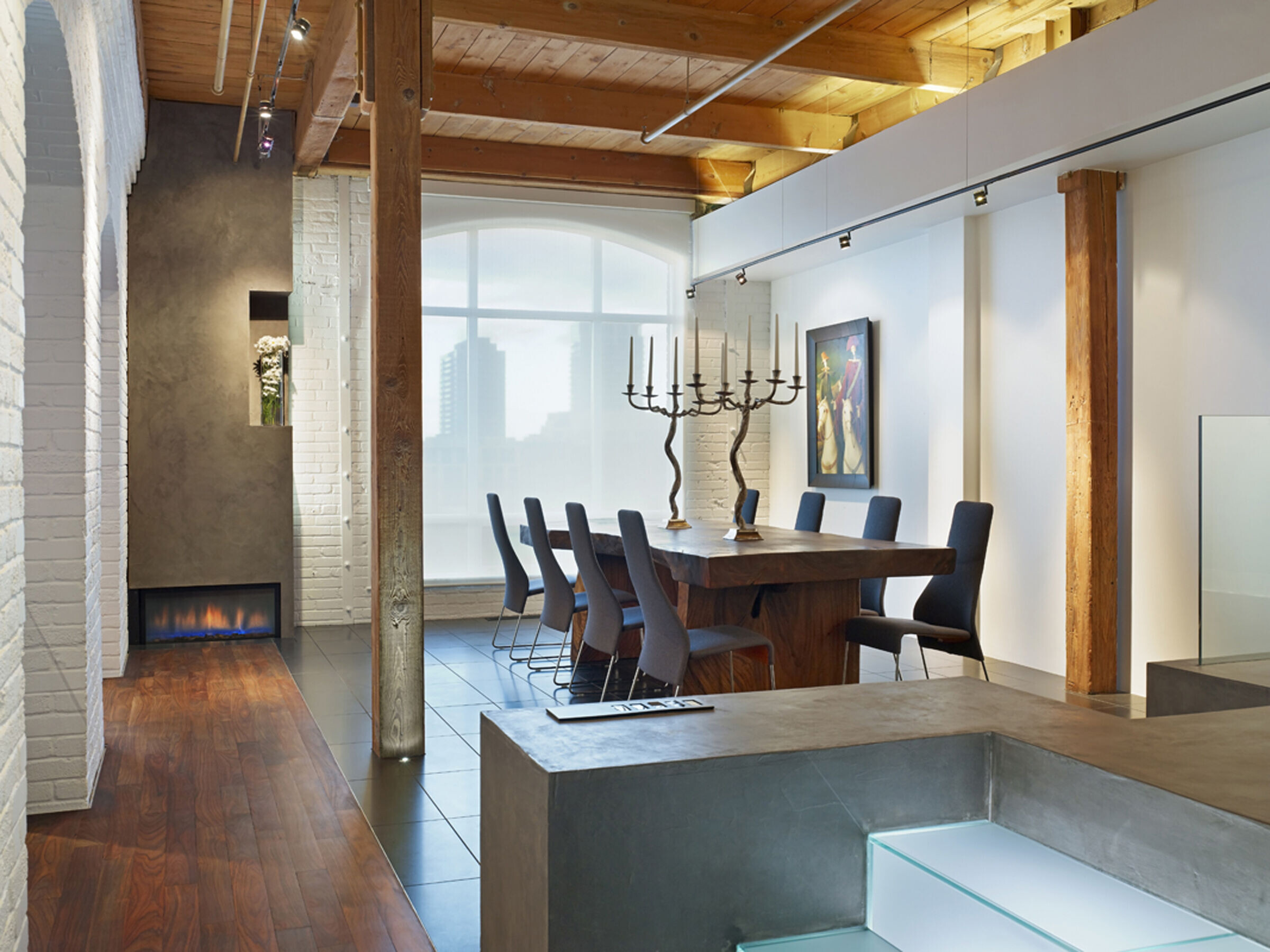 The owner, an avid sportsman with a penchant for traveling to remote areas to camp in the wilderness, requested a residence that evoked, within an urban context, a sense of the landscape he loved so much.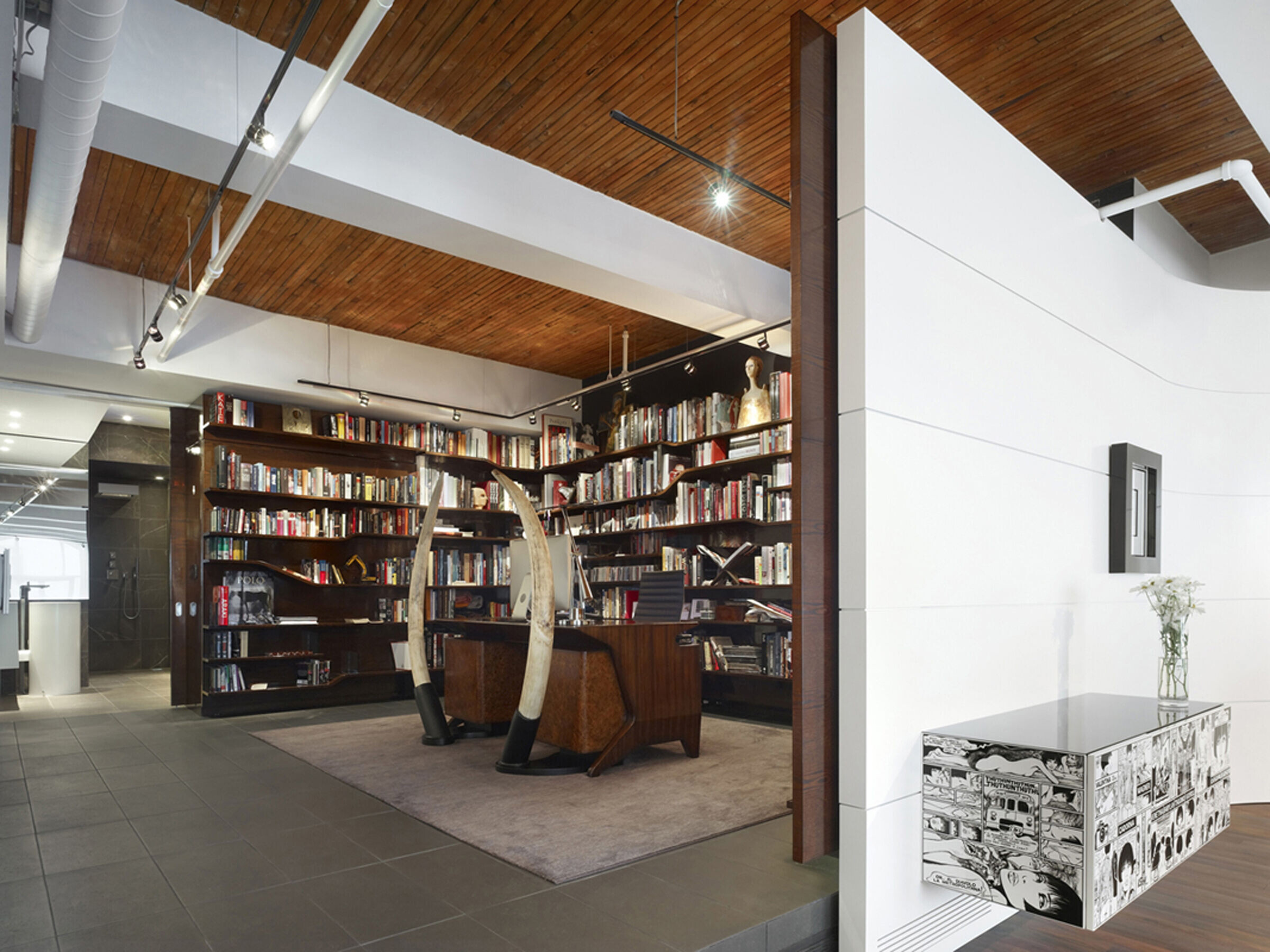 Capitalizing on the generous ceiling heights on the first level of the residence, the spaces are linked by many variations in level, the architectural promenade manifesting as ramps and steps evocative of the outdoors. With ebony wood veneer panels the ground floor comprising of kitchen, dining, living, study/guest quarters and ensuite is intentionally dark and chiaroscuro.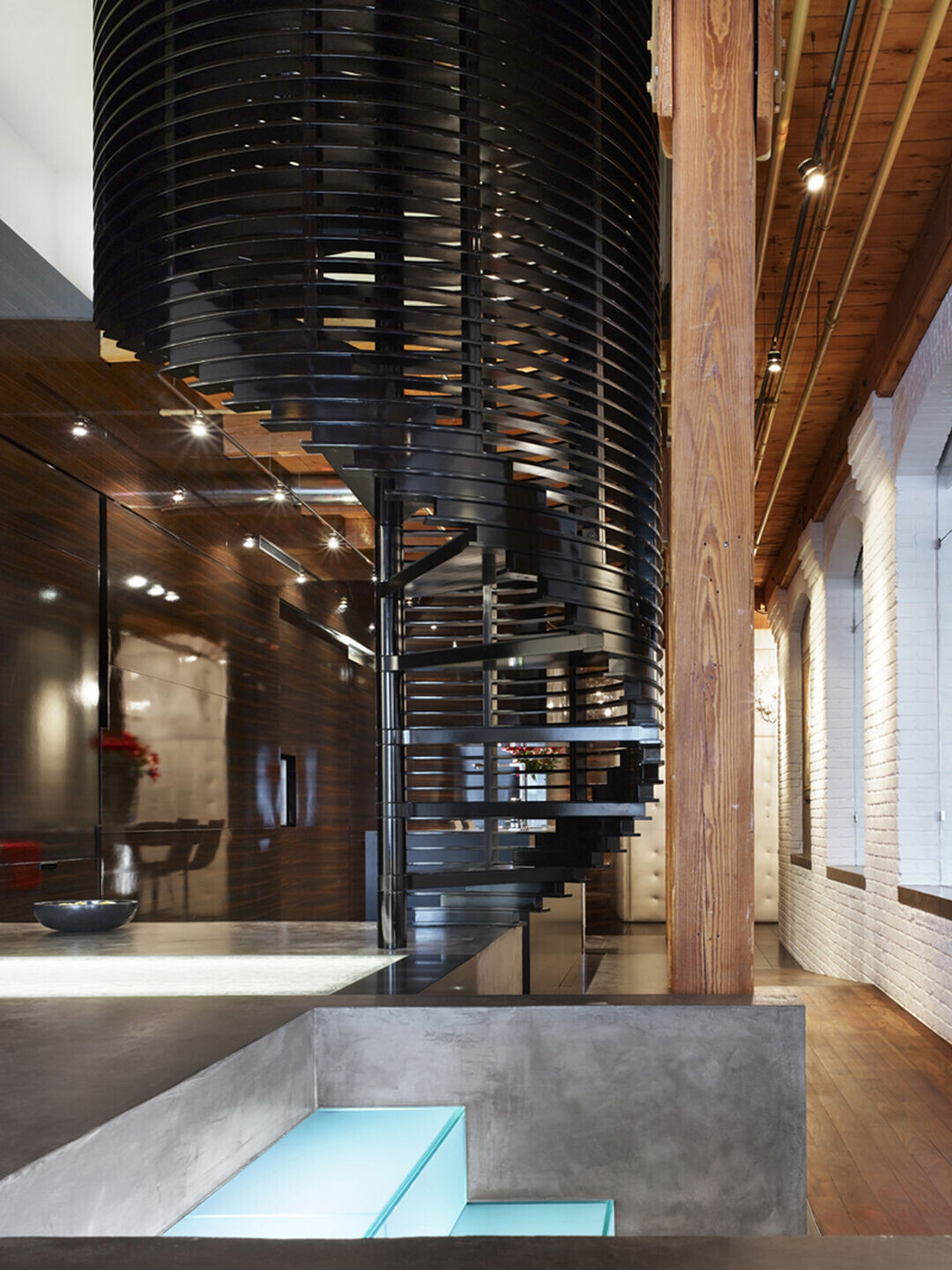 Accessed by a bird-cage/tree-like like spiral stair, the second level by contrast in bright and airy as if one were to reach to the top of a tree. With spectacular views of the downtown core, a large deck with dining and lounge/sun bathing areas is envisioned as an extension of the master bedroom.