Lively Variety
Shelves establish order, they provide structure and, like type cases, are open to various different contents. The municipally subsidized housing estate in Prinz-Eugen-Park is informed by the basic shape of the storage rack and brings new identity to what used to be military barracks premises.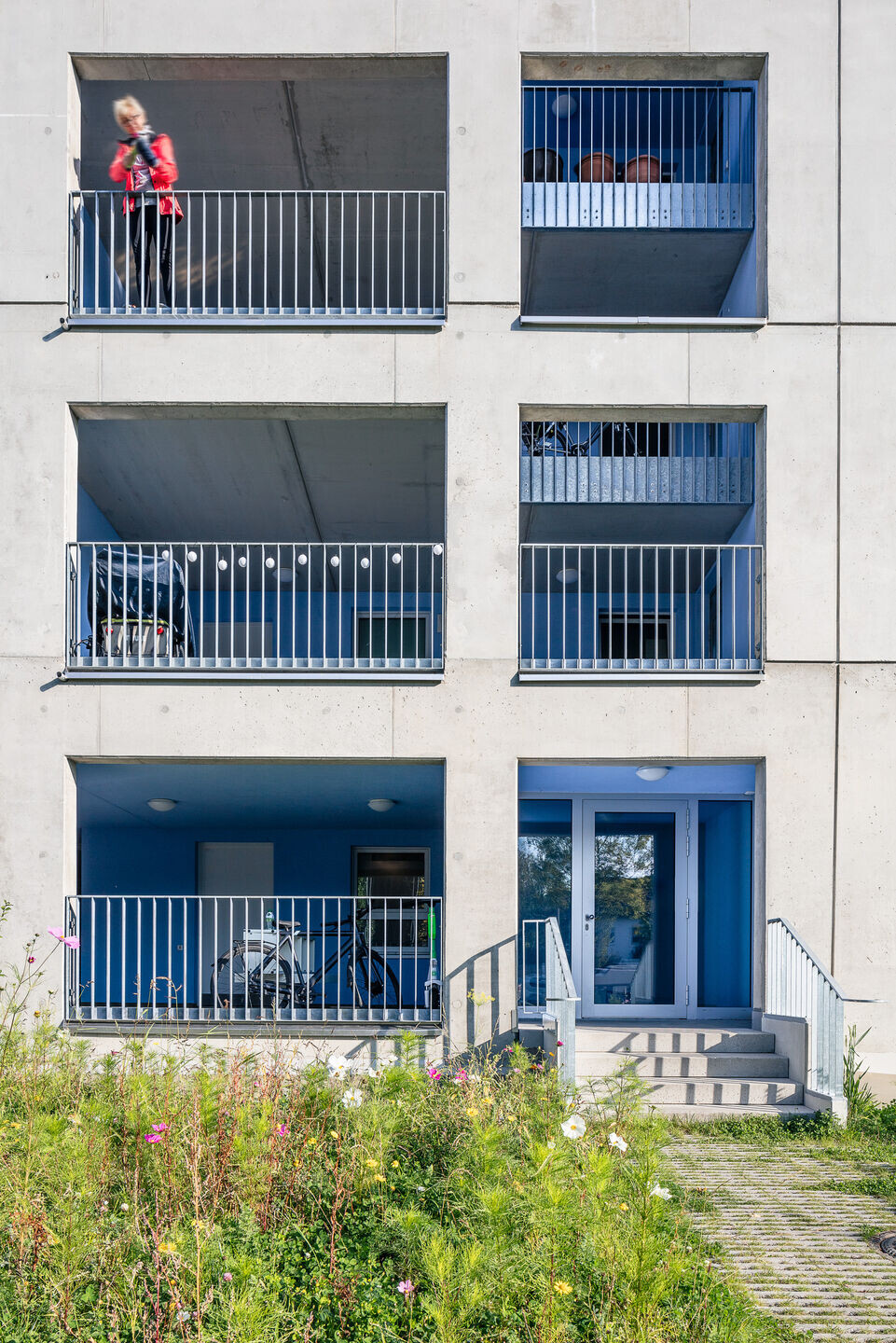 With their individual façade designs, the heterogenous individual townhouses express variedness and richness of detail within the structural framework of the rack. The lively interplay of basic structure and contents unfolds a special charm which also becomes manifest in one additional feature: The stairwell also provides an expanded community area and central communication space.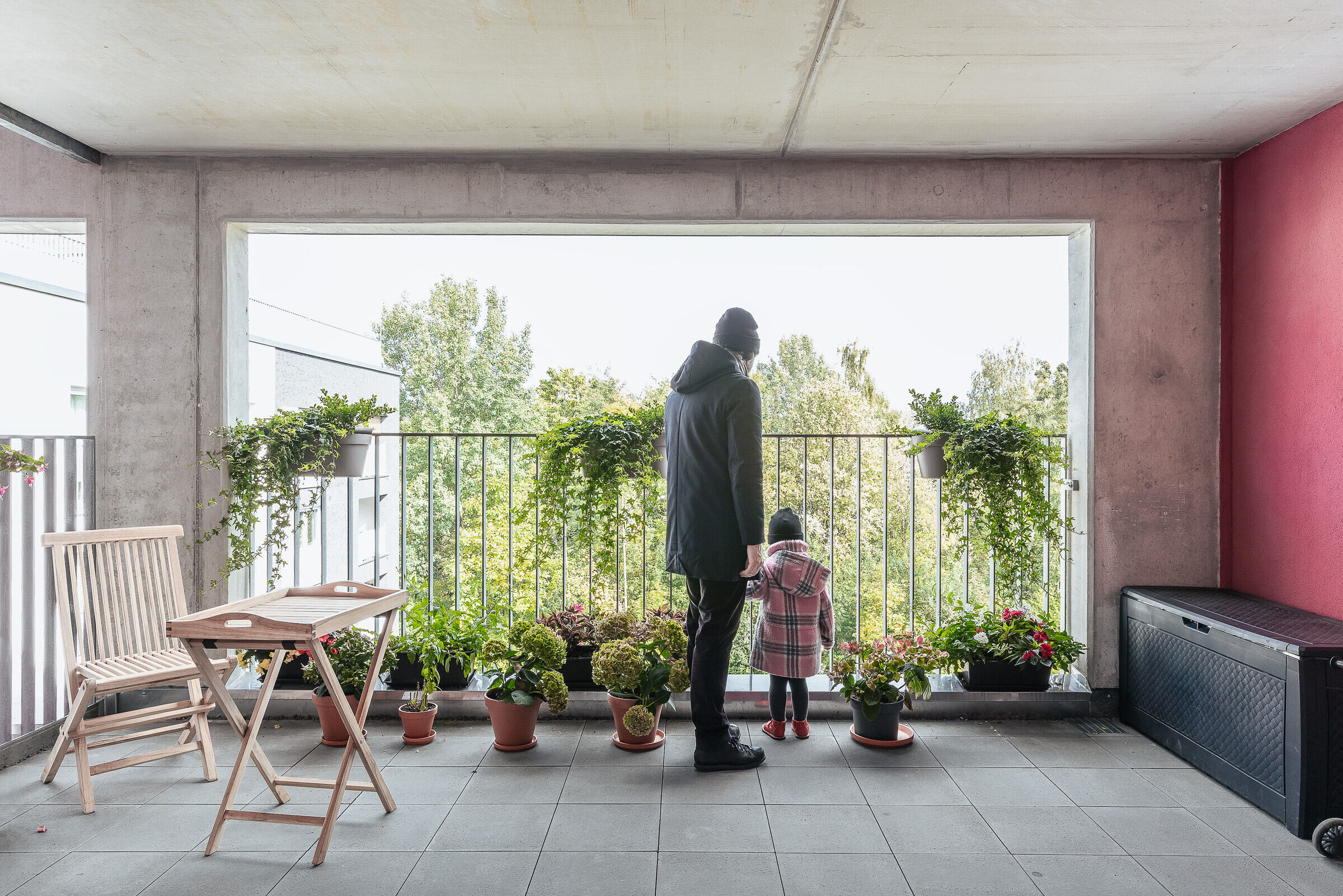 It is articulated as a transparent airy garden house which, like an orangery, establishes a microclimate between interior and exterior and also makes for ideal daylighting in the circulation areas and the adjoining apartments. Seen this way, the housing estate in Prinz-Eugen-Park can be said to celebrate the reciprocity of form and content. Here is where liveliness and variety come together and flourish.