The Centre's newfound presence comes from the relative positioning of the admin and research buildings. Together they shape an open-access forecourt on Torgauer Straße that forms the principal entrance to the development. The tall office building provides a striking landmark, while the research buildings mark the northern end of the development.
The two are connected by a strip-like structure on the ground floor containing laboratories and seminar rooms to create an ensemble. The gateway in this strip separates the public forecourt from the courtyard reserved for DBFZ staff and visitors.
The spatial separation of pilot plant and admin offices is a response to the functional/technical requirements of two very different building typologies and makes it possible to accommodate changes in process and workflow without difficulty.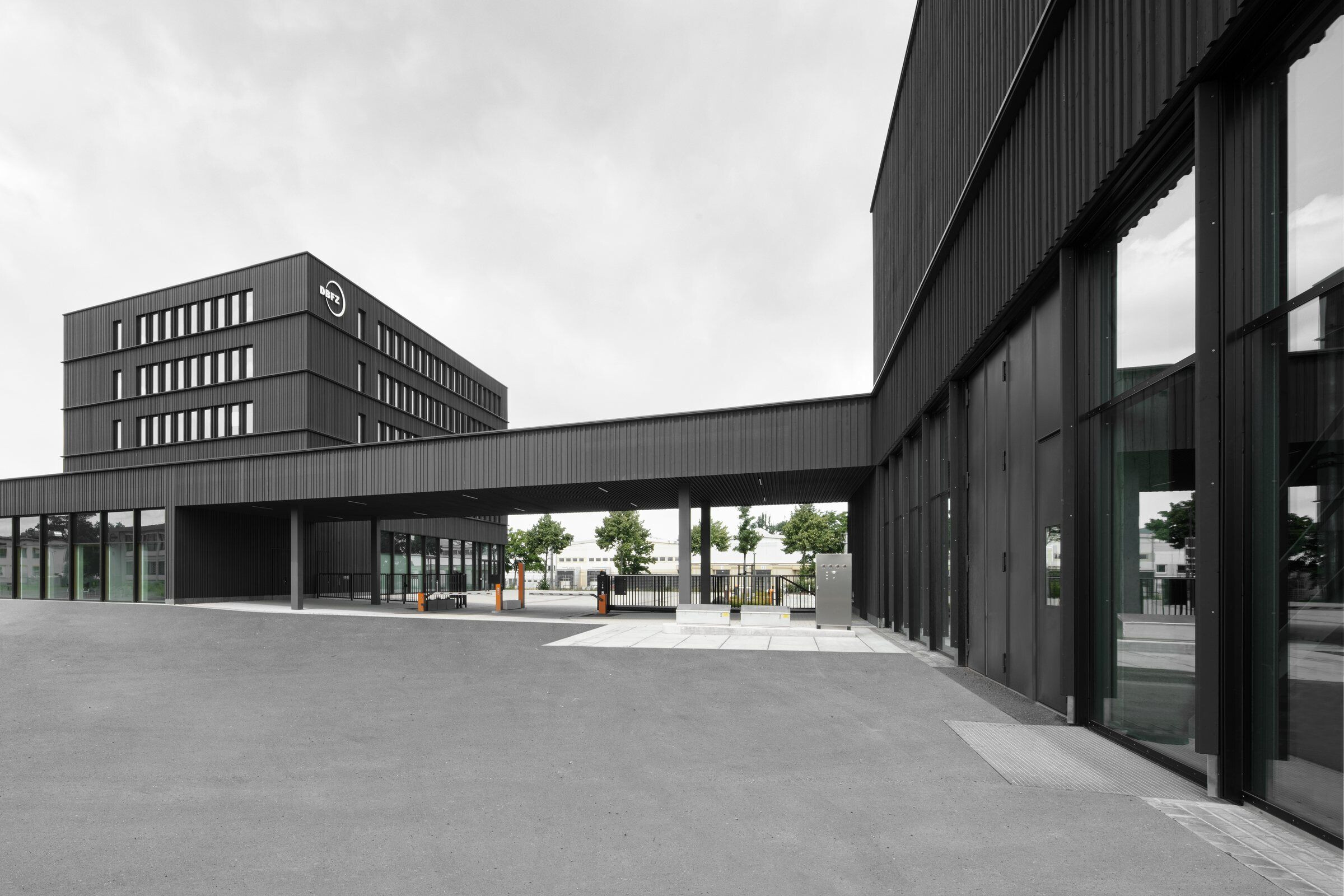 The office and seminar building forms the Research Centre's public face and houses its administrative, research and interactive functions, all contained in the public areas on the ground floor and complemented by flexible office space in the upper storeys. The laboratories and pilot plant are designed to facilitate the experimental work carried out by the Centre.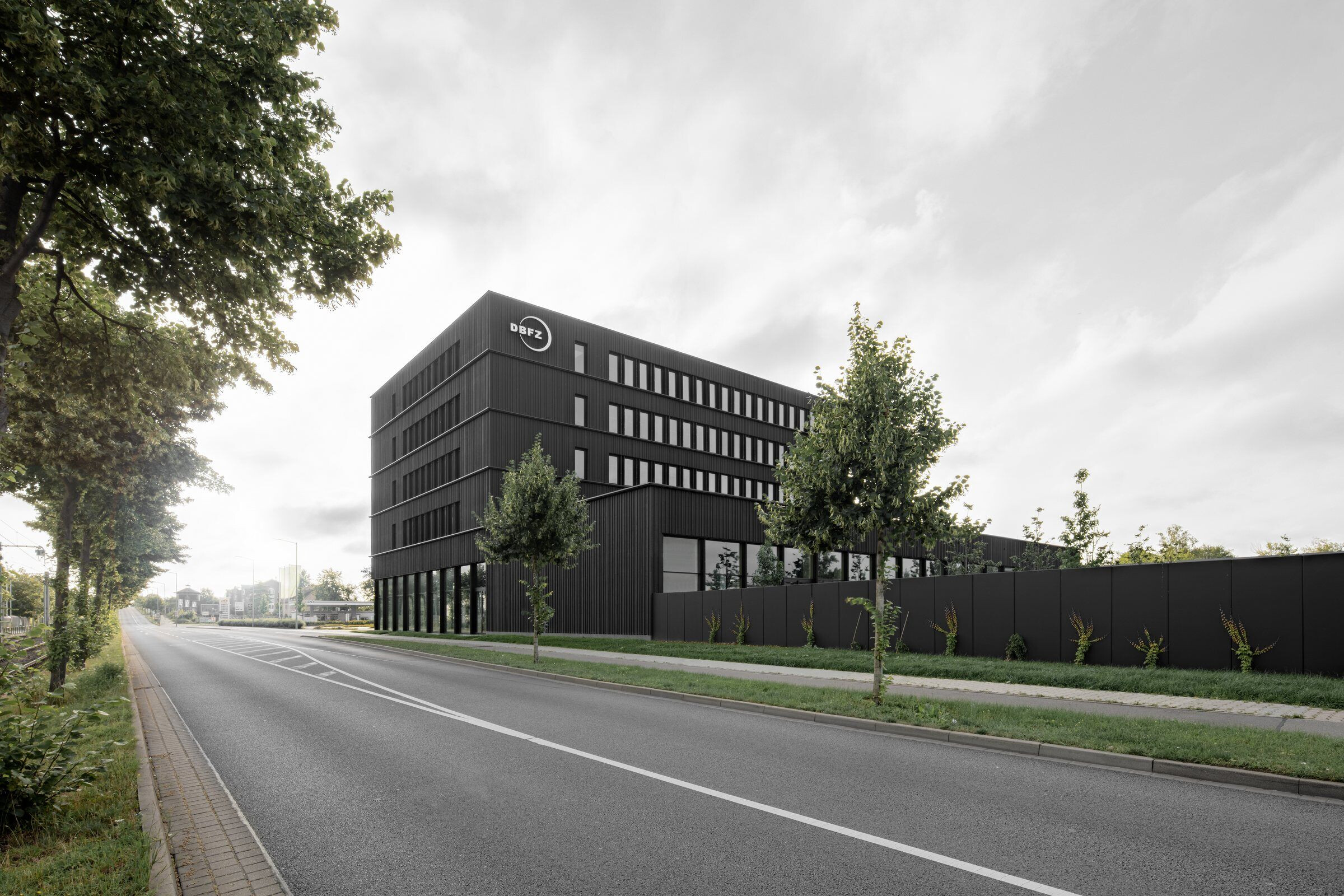 Both the structure and its facade are based on an innovative sustainable timber construction using wood sourced from local forestry operations. The load-bearing inner and outer walls of the upper floors are built using a timber frame construction method; the floors are timber-and-concrete composite slabs. Concrete cores for vertical circulation and services provide reinforcement for the structure as a whole.
Taken together, the choice of composite timber-and-concrete construction method and facade cladding offers a number of energy-saving and environmental advantages:
- Resource-efficient use of timber – a renewable raw material
– for both structural and finishing elements
- Increased comfort and workplace quality thanks to the positive human response to wood
- Short construction times due to the high prefabrication level of the timber components
- Materials that are easy to remove and recycle