"Minimalistic but challenging" was the inspiration for this design. The closed façade executed in rough prefab concrete gives a big impression.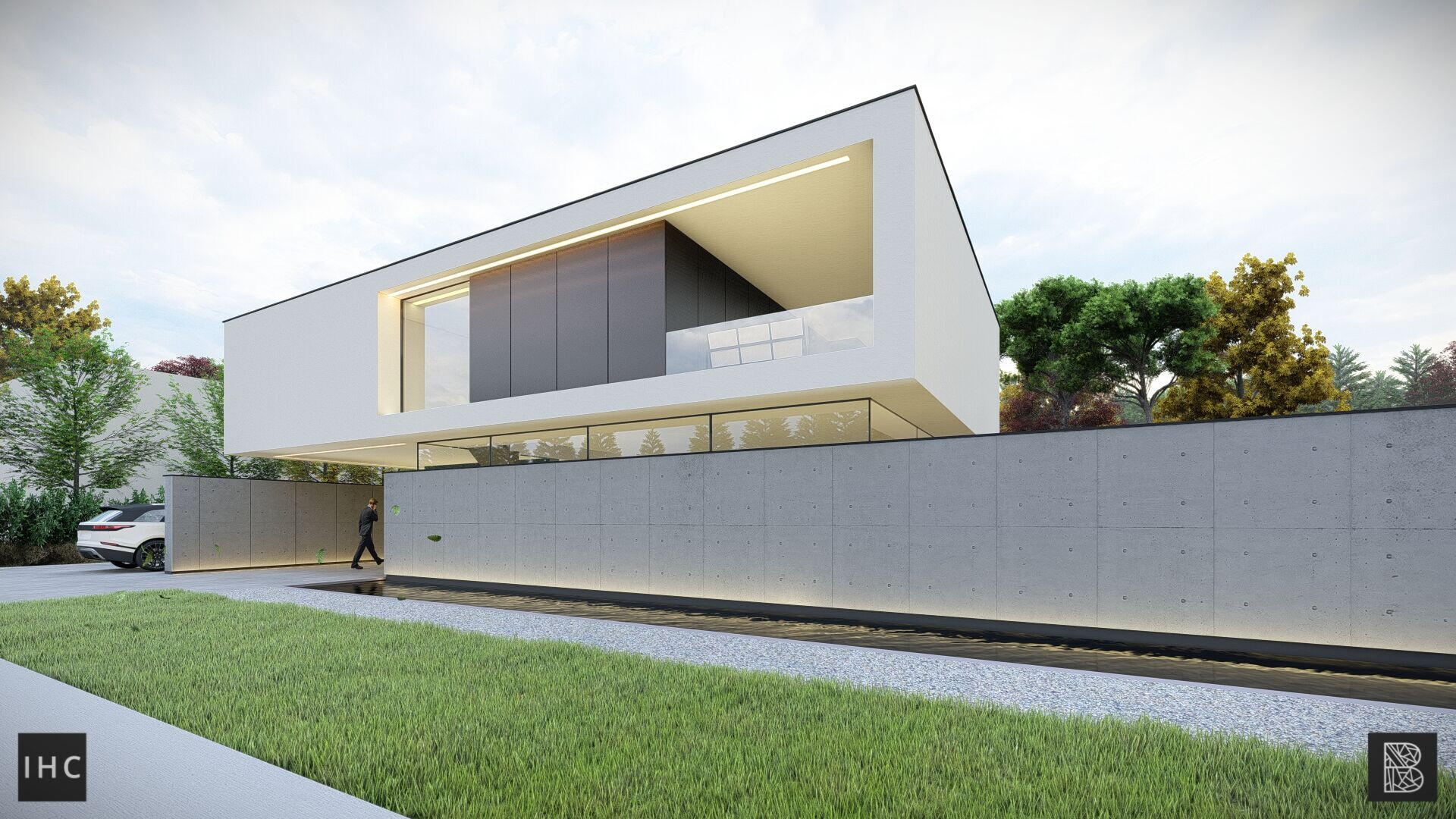 Because of the slender horizontal windows, the upper floor seems to float over the plot.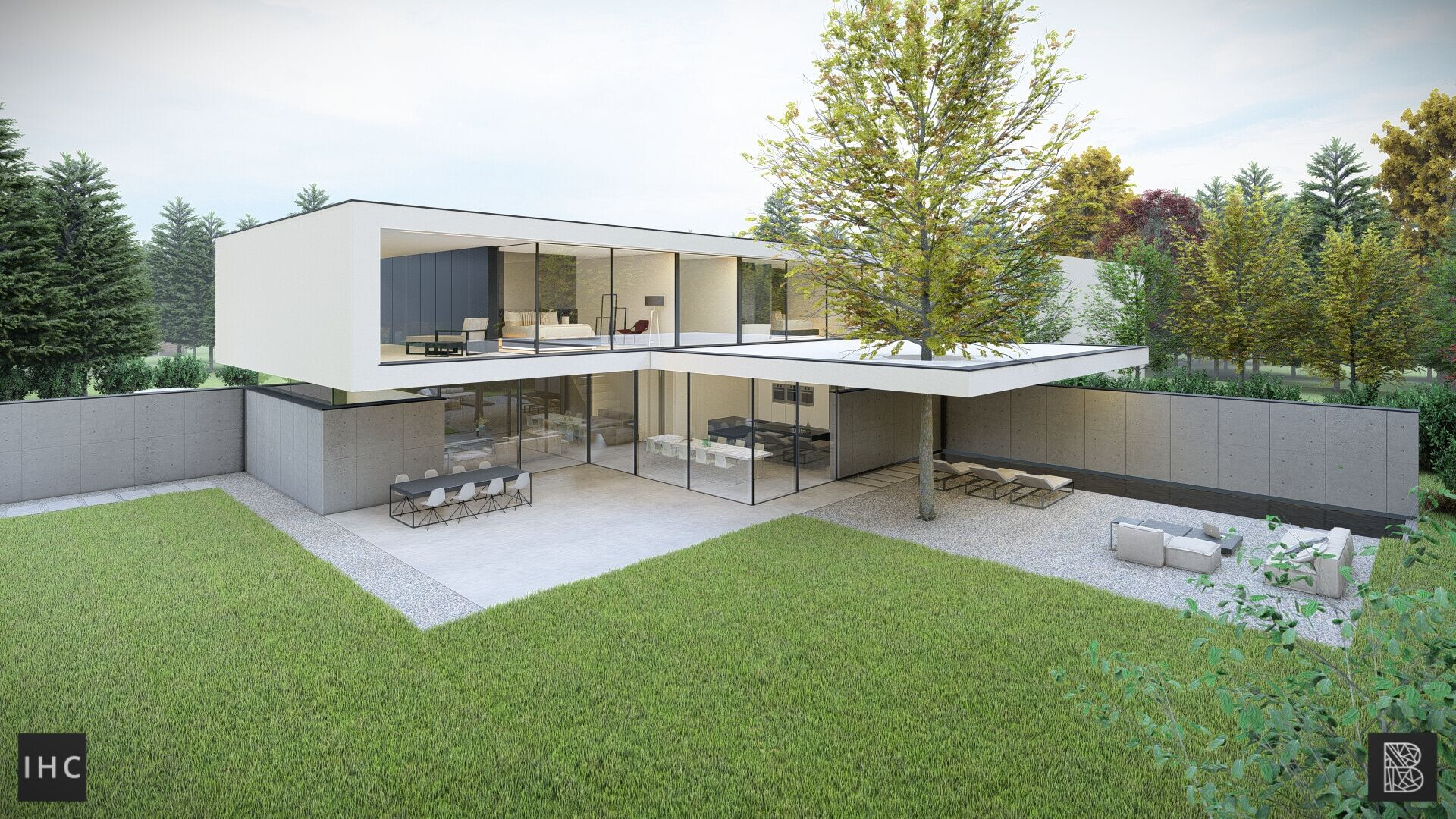 The large overhang at the front accentuates the entrance, which is a real entrance thanks to the futuristic light lines. The ground floor is situated in such a way that the living room and kitchen can both make optimal use of the sun. This way the connection with the garden remains optimal. The interplay of lines in the house is continued in the garden with the prefab concrete wall serving as a yard divider and pond.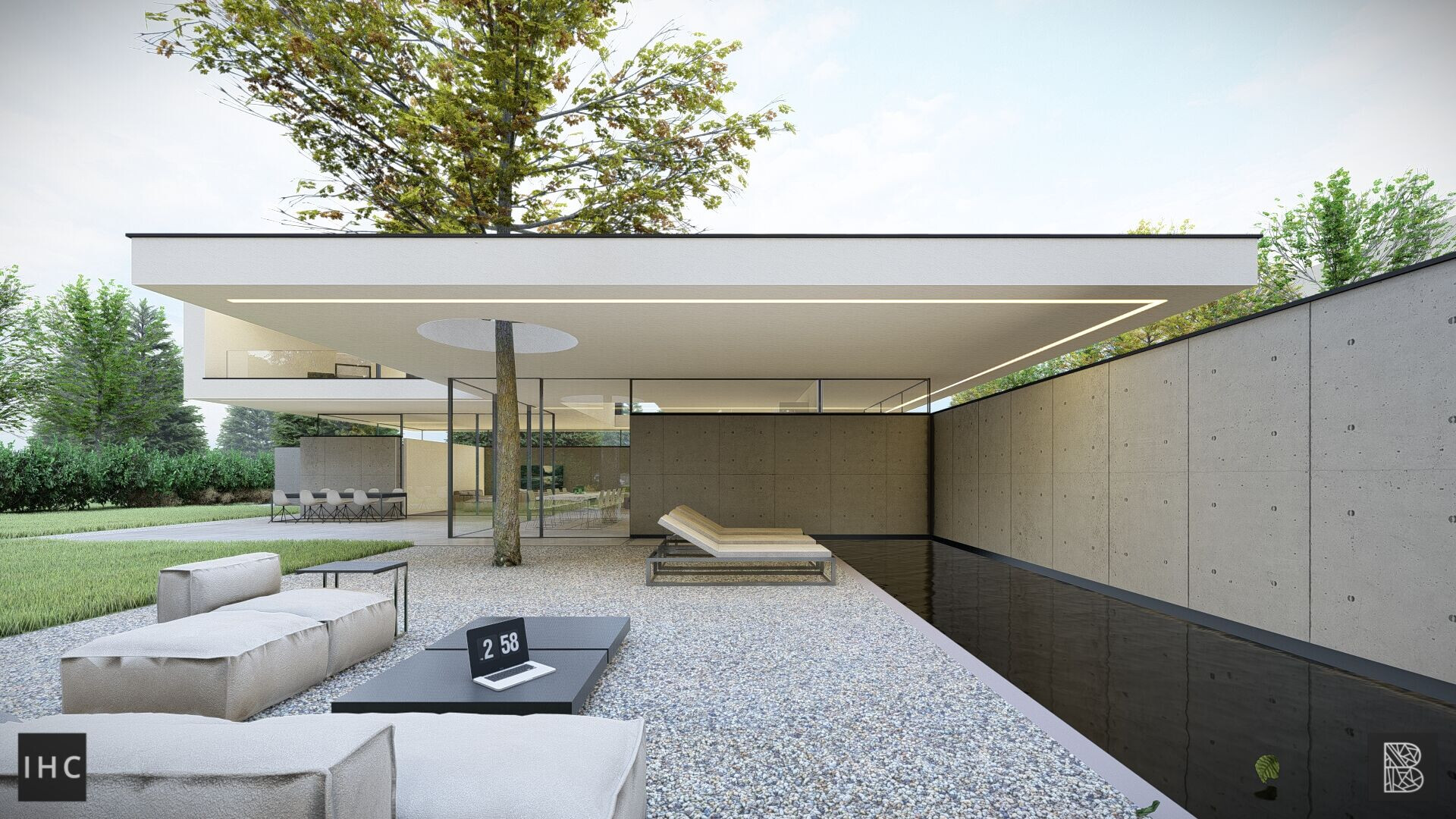 IHC | BRUIS has made use of calm yet raw, pure materials that enhance the contrast between the main forms.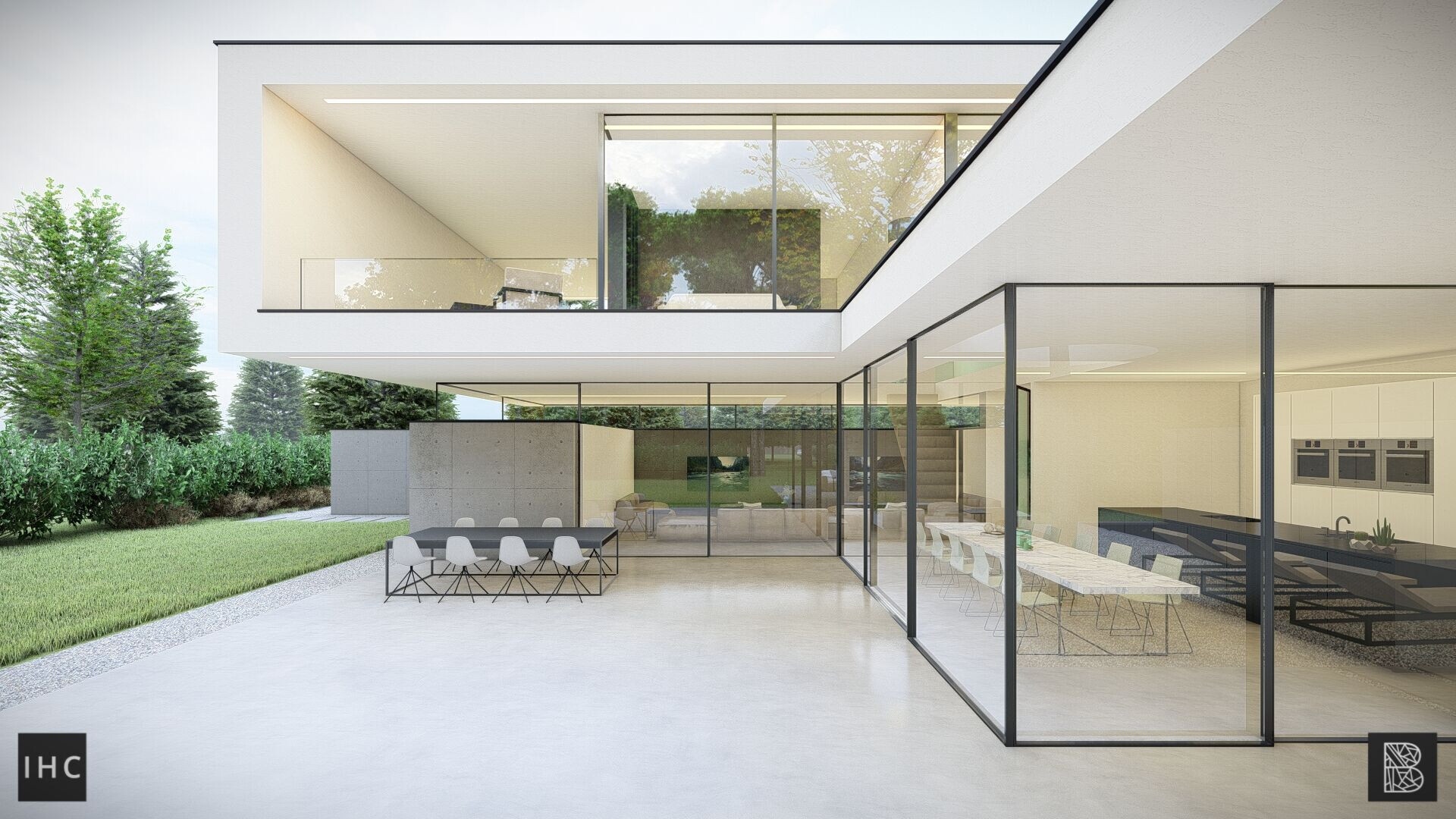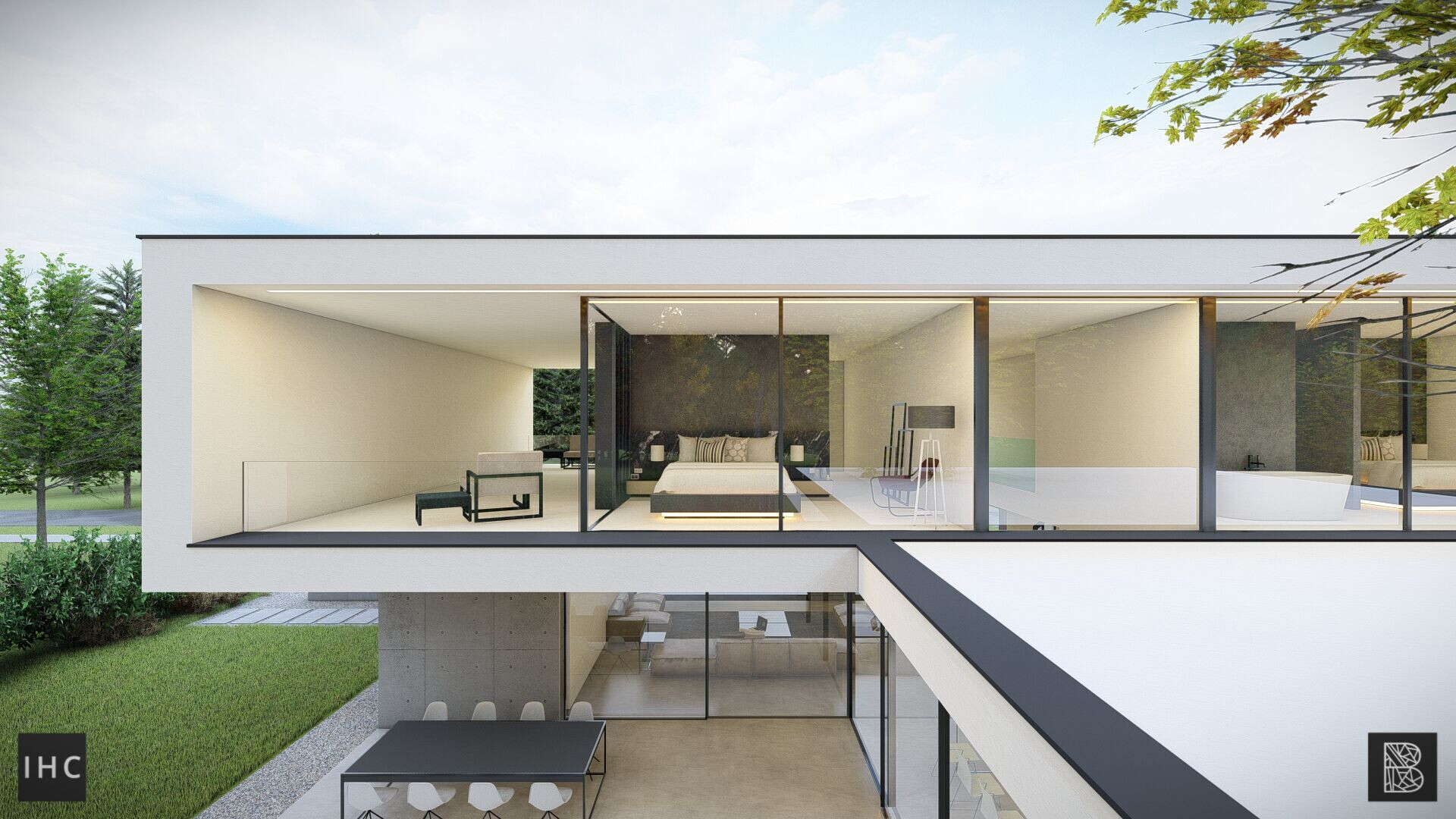 The upper floor has 3 bedrooms, one of which is a complete master wing. Adjacent to the master is a covered terrace overlooking the water of the Oolderplassen.