Here, in Aÿ-Champagne, a short distance from Epernay in France Grand-Est region the notions of soil and terroir take on a greater meaning, magnified by a topography whose relief is the vineyard, listed as UNESCO world heritage site since 2015.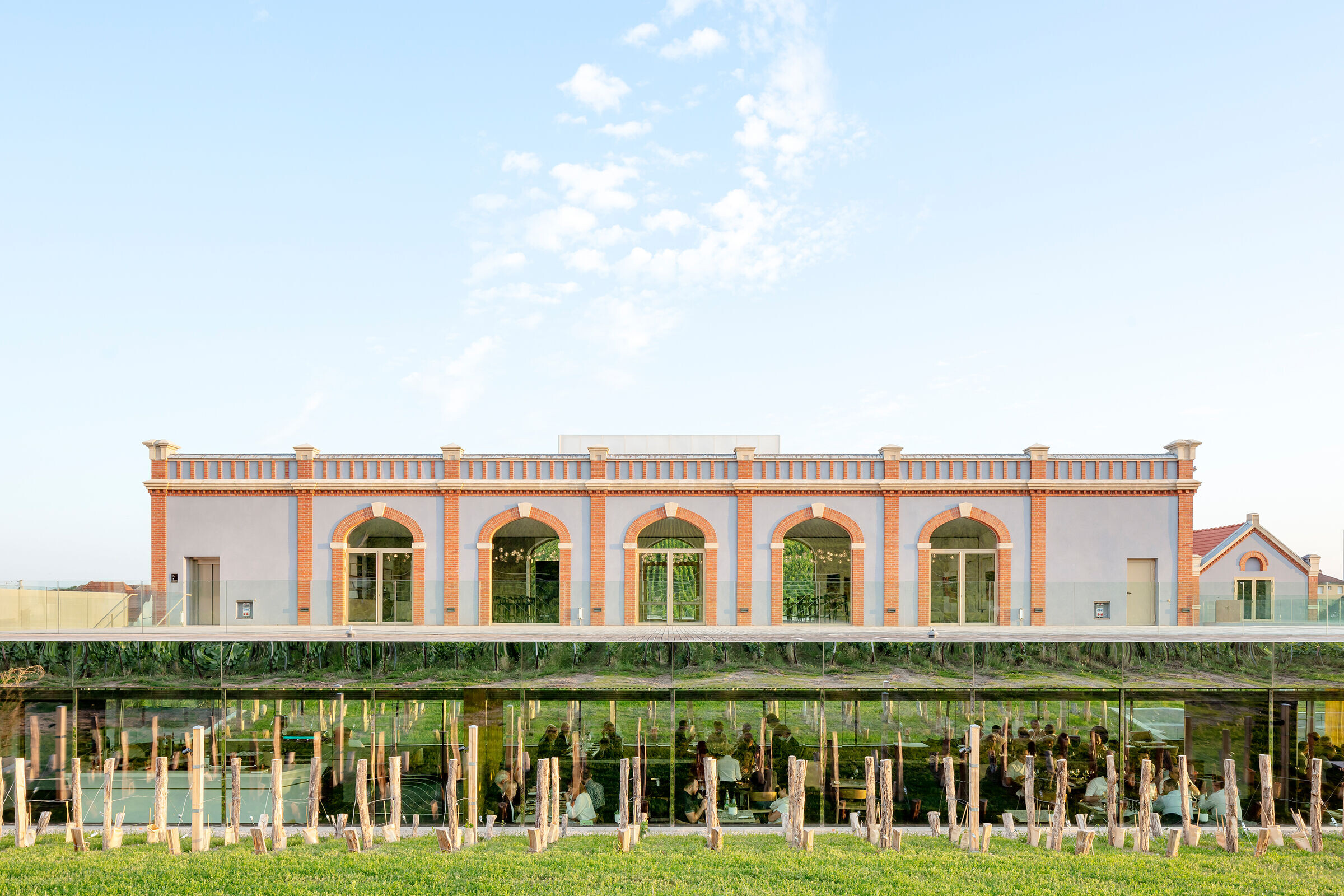 Faced with the mesmerising spectacle of the slopes, we made this landscape heritage fit in the project for the sensory interpretation centre for Champagne wines, thought by the CCVGM. We also took the architectural decision not to build up on the roof of the former Maison Pommery pressing centre, but to blend the extension into the landscape. The quality of the original building dating from 1902 and its location allowed a sensitive project approach, by recovering and restoring its heritage qualities and through the concept of immersing contemporary additions, included as an ensemble where building and landscape become one.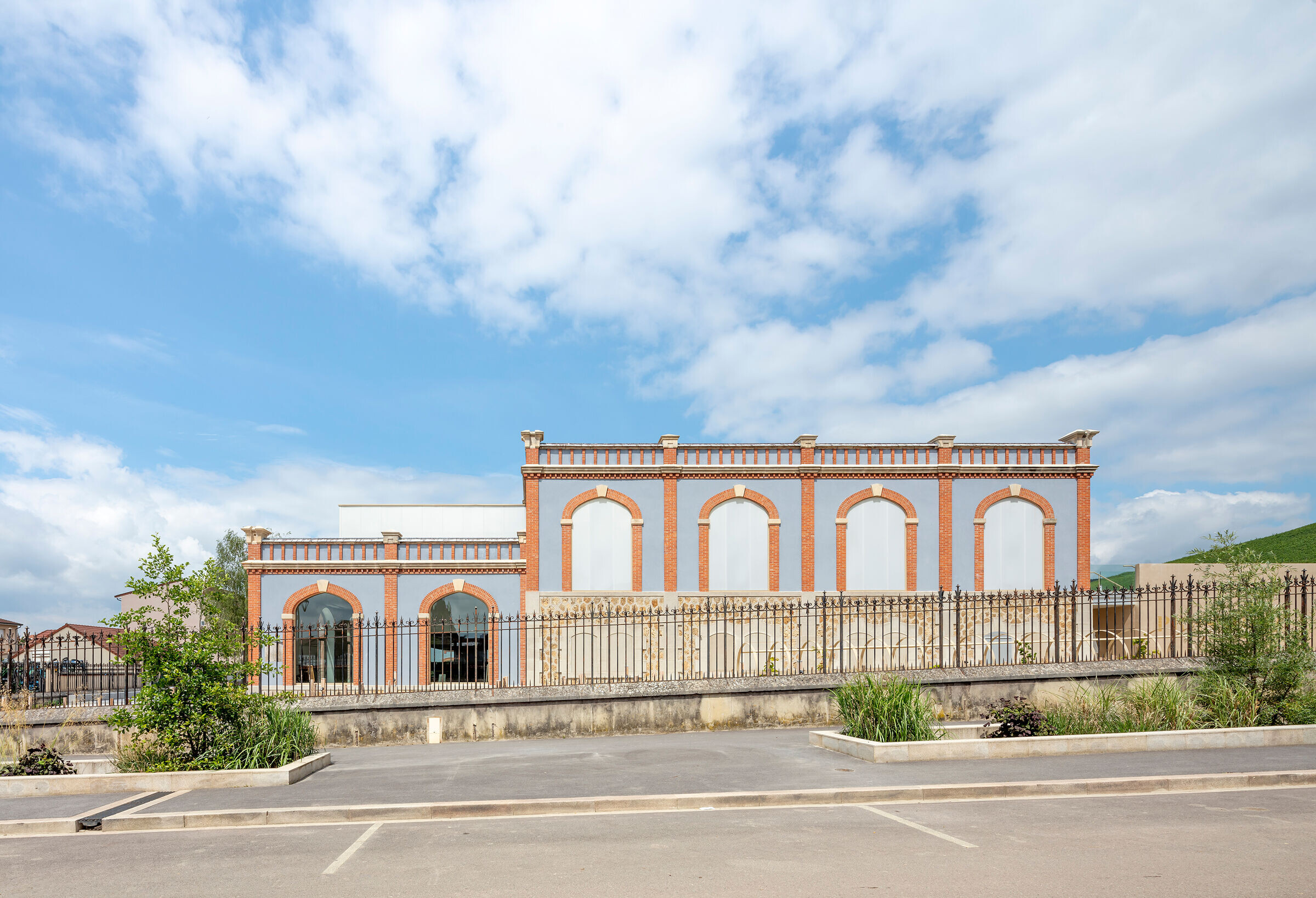 Like a mounted jewel, the contemporary additions are delicately placed on either side of the building, emphasising its new role. Thanks to this immersion-based approach on the vines side, taking advantage of the land's natural gradient, the restaurant offers a low-angle view of the vines, whilst the huge wooden terrace above immerses the visitor in the landscape.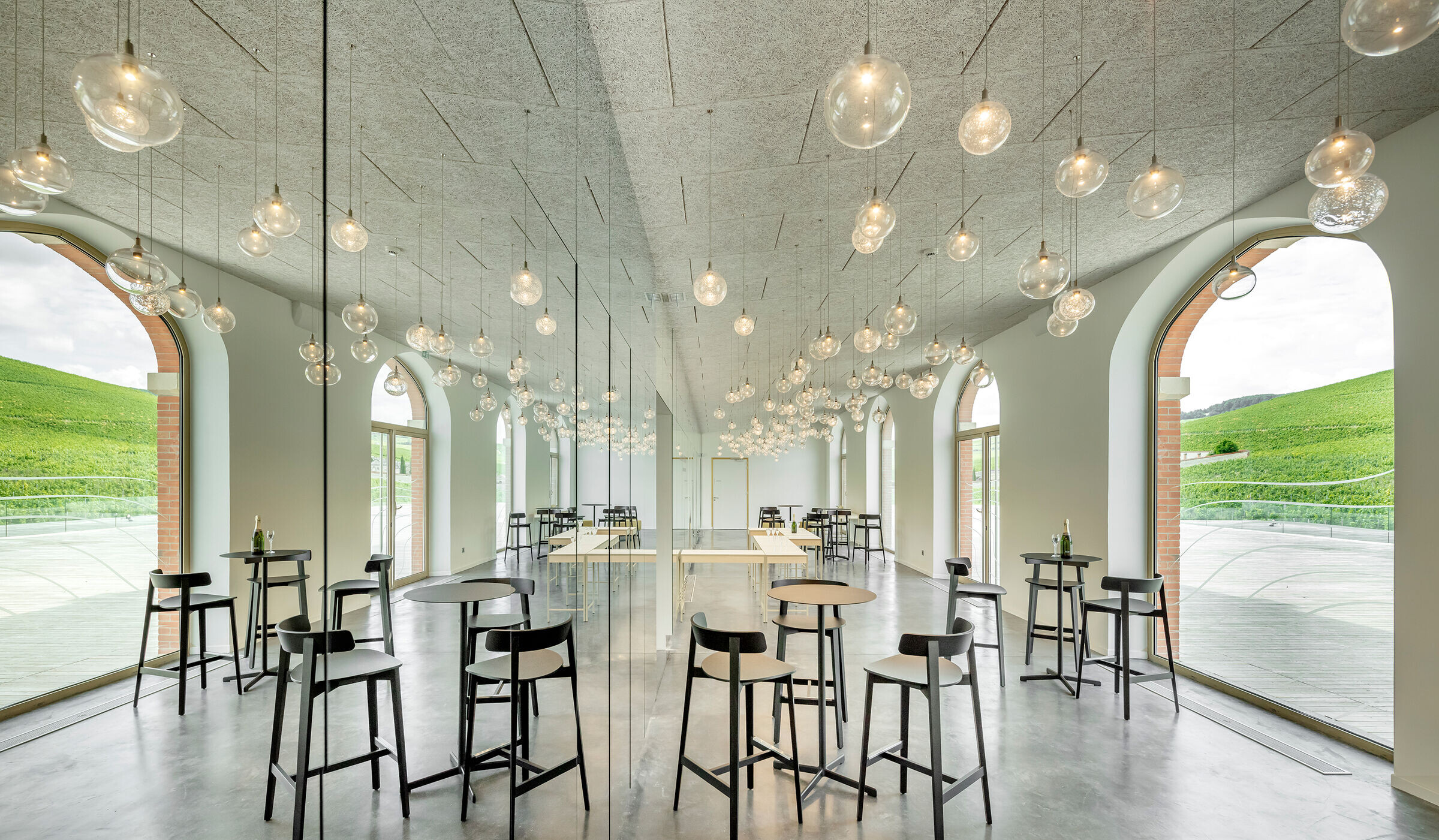 This feeling of immersion is reinforced by the reflections off the polished mirror cladding on the lintels, and inside thanks to the long mirrored wall in the dining room, or in the tasting room opens out onto the large terrace, the apex of Pressoria's visit.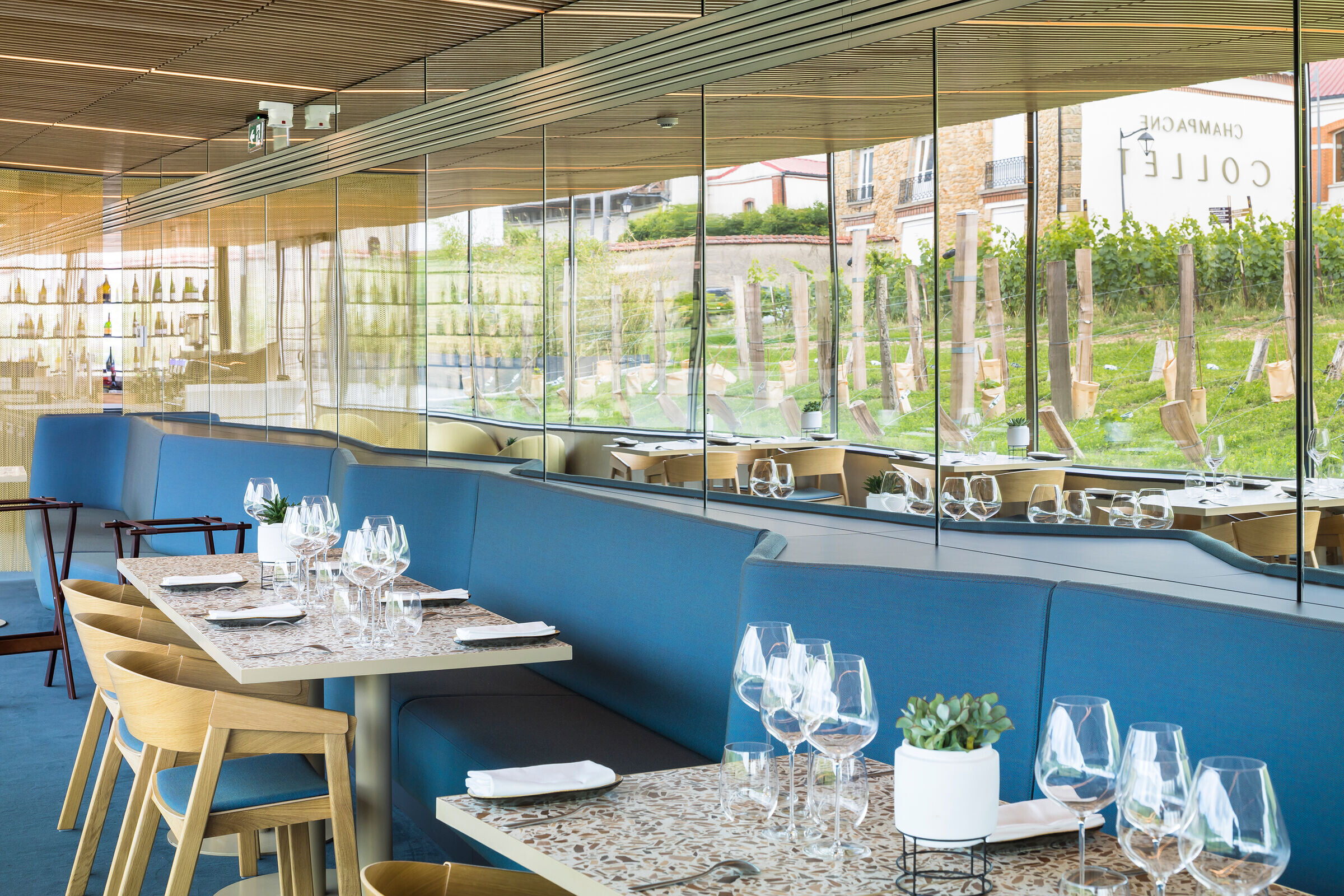 On the city side, the forecourt leads the visitor to the entrance hall thanks to a ground gently sloping down between the reception and public area. At night, the facade of the building and its forecourt are illuminated with a soft fizzing.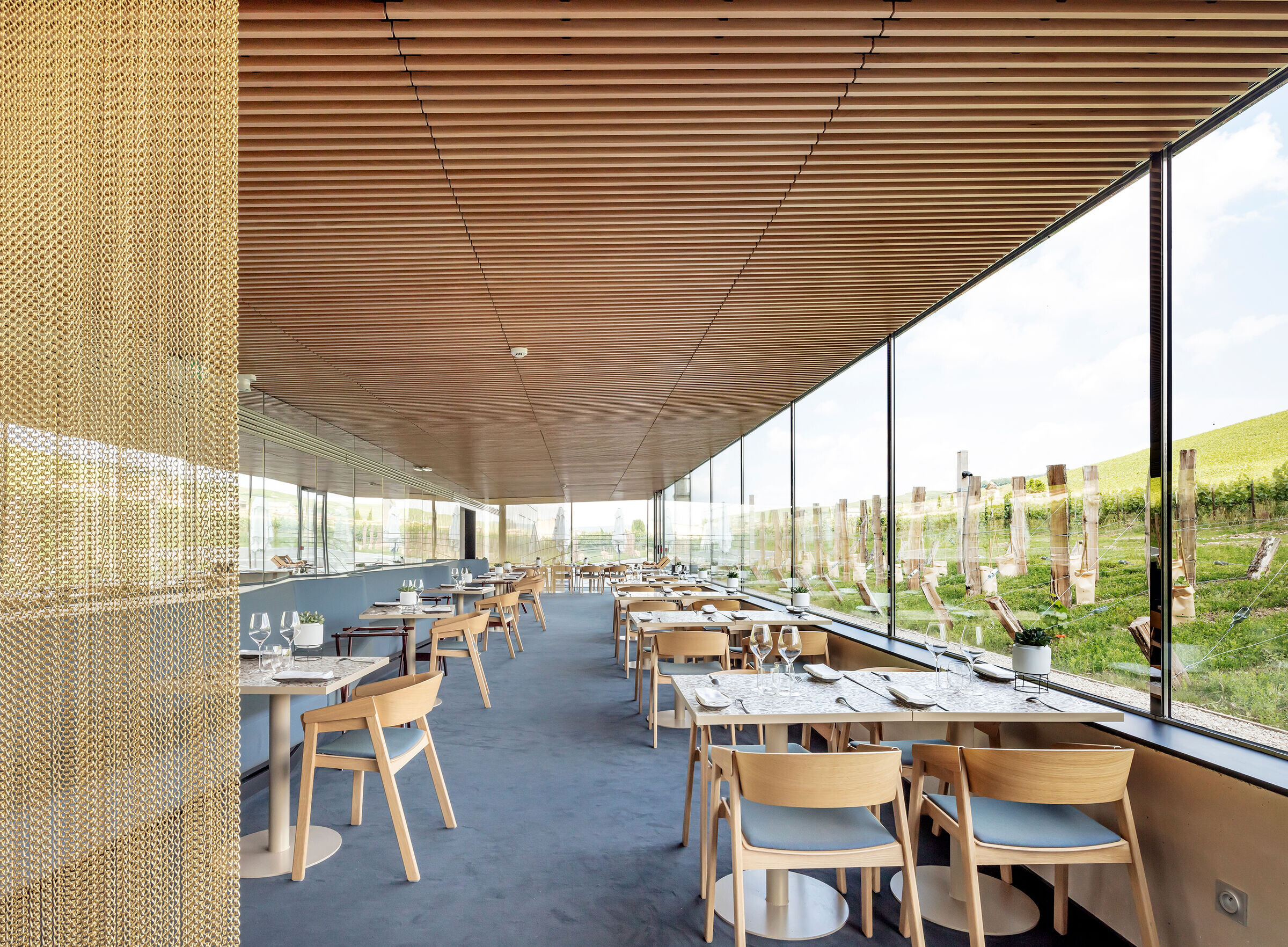 Architecture illustrates its own sensory power by surprising points of view, in its relationship with the landscape, in the simple and innovative process of wandering around a place to be discovered, sensory power which lingers thanks to Casson Mann's scenography design.