5600 square meters of new offices spread over 7 floors inside an iconic, newly built glass building overlooking Piazzale Loreto, Milan. Prima Assicurazioni entrusts Progetto Design & Build with the design and construction of its new headquarters.
The extensive use of the corporate purple, punctually referred to a specific pantone, is found applied in different shades and finishes, so as to give greater dynamism and movement within the rooms.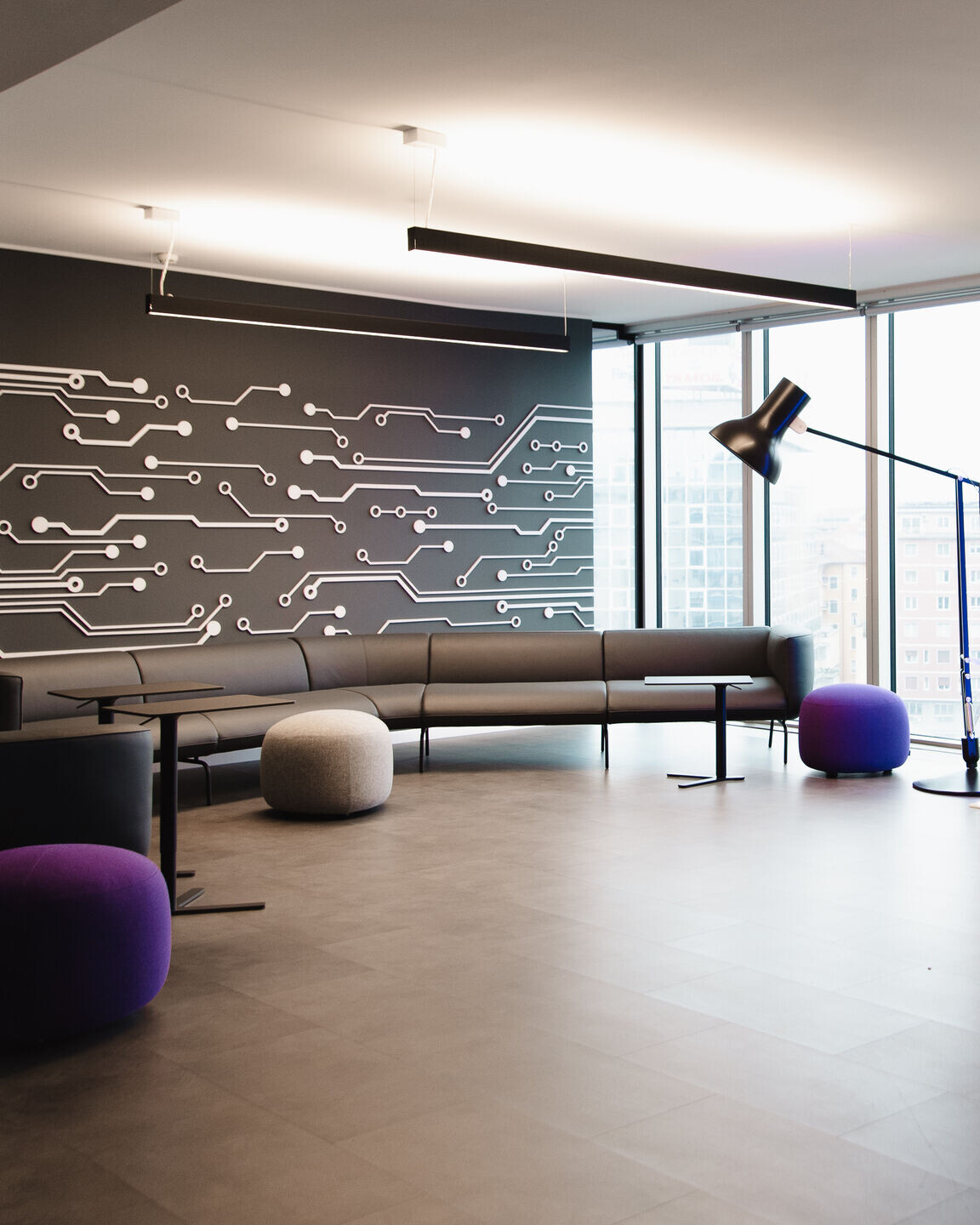 The floor of the break area, which occupies the entire eighth floor of the building, is colored but with the same finishes as the wood, so as to maintain a "domestic" and informal effect for an area intended precisely for relaxation. Here the choice of furniture reflects the desire to recreate a space where people can come together and feel good and where they can take a quality break.
The same alternation of colors composes the ceilings of the corridors, which run along the operational areas hosting one-to-one areas, phone booths and lockers areas.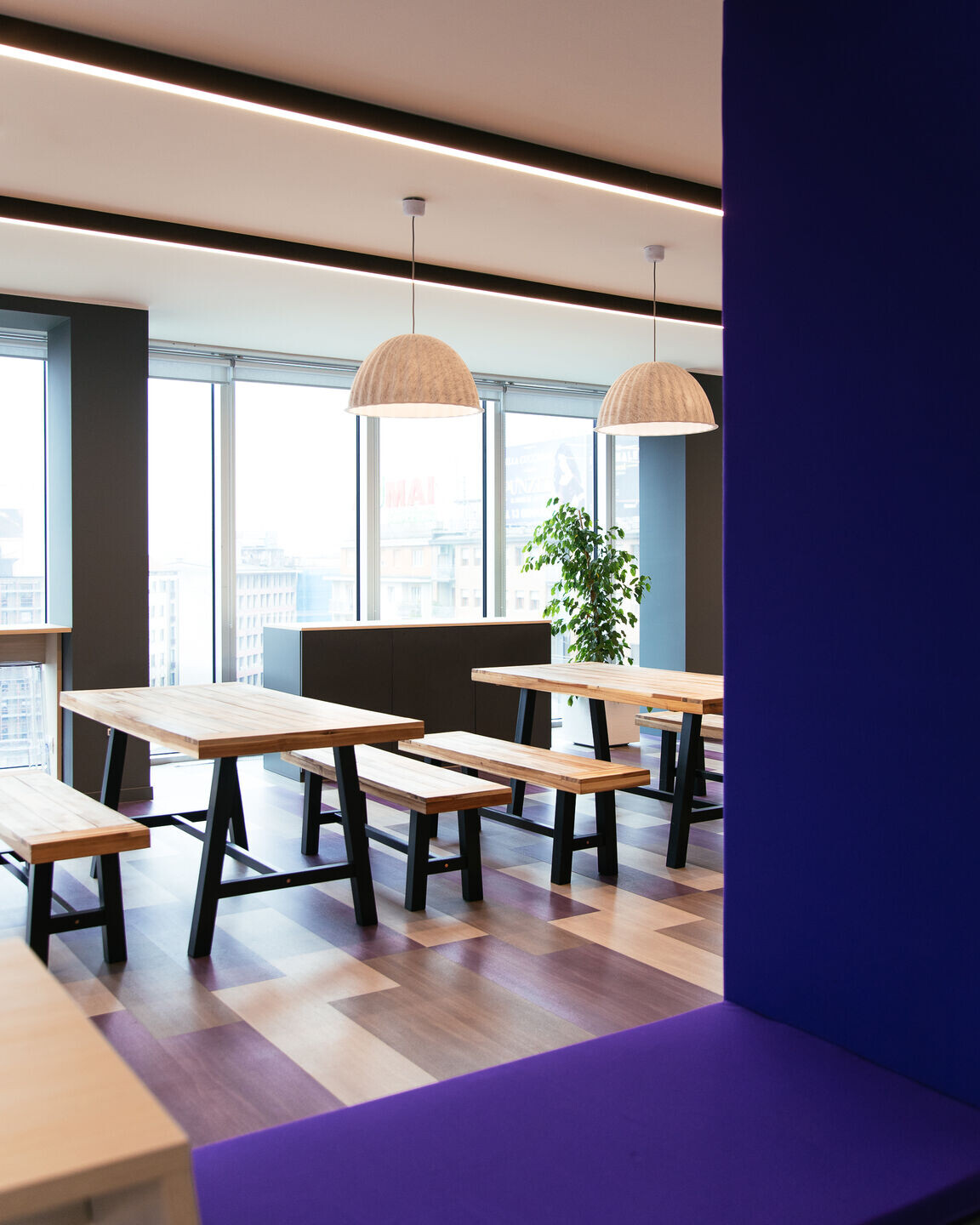 The presence of color, the graphics on the window decals reminiscent of technological circuits and the presence of corrugated or expanded metal sheets on which the company logo stands out, give the entire space an industrial and extremely modern mood.
This is intended to characterize a young, digital and up-to-date company.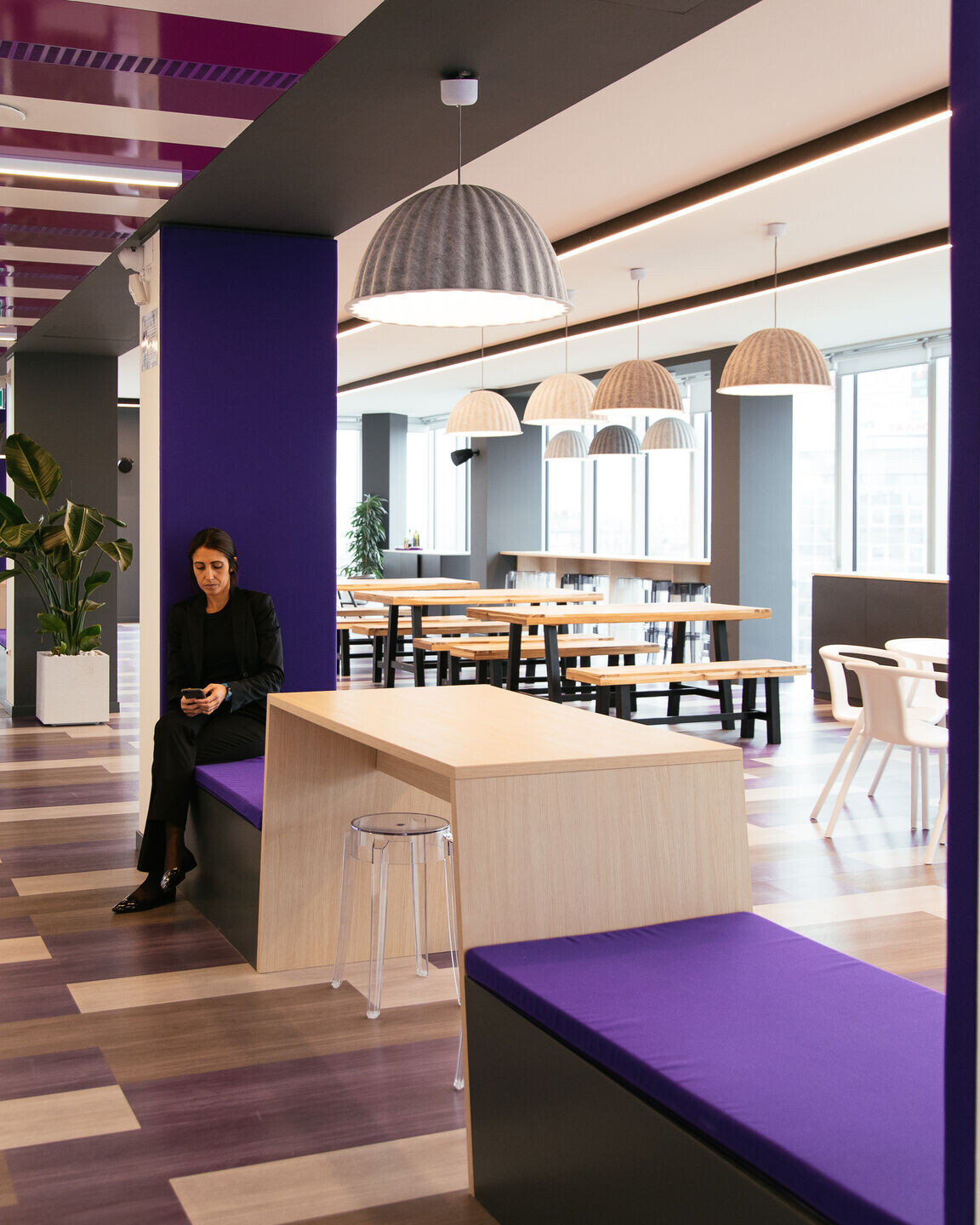 The entire seventh floor is dedicated to meeting and sharing areas, with a large board room and numerous meeting rooms of different sizes. On the third, fourth and fifth floors, which are more operational, the presence of "smart gym" is essential to be able to take a short break in motion and maintain a healthy lifestyle even during working hours.
A special feature of these floors is the presence of a floor-to-ceiling window that overlooks a vertical green wall inside the new Fire Palace of more than 15 meters. This restores a pleasant affect to the view and lends spectacularity to the entire workplace.
Each floor of Prima Assicurazioni's new headquarters also features a terrace with bright and practical furnishings. The largest outdoor area, however, is on the ninth floor, the entire surface of which it occupies and which is equipped with a bar counter, ad hoc furniture and outdoor plants.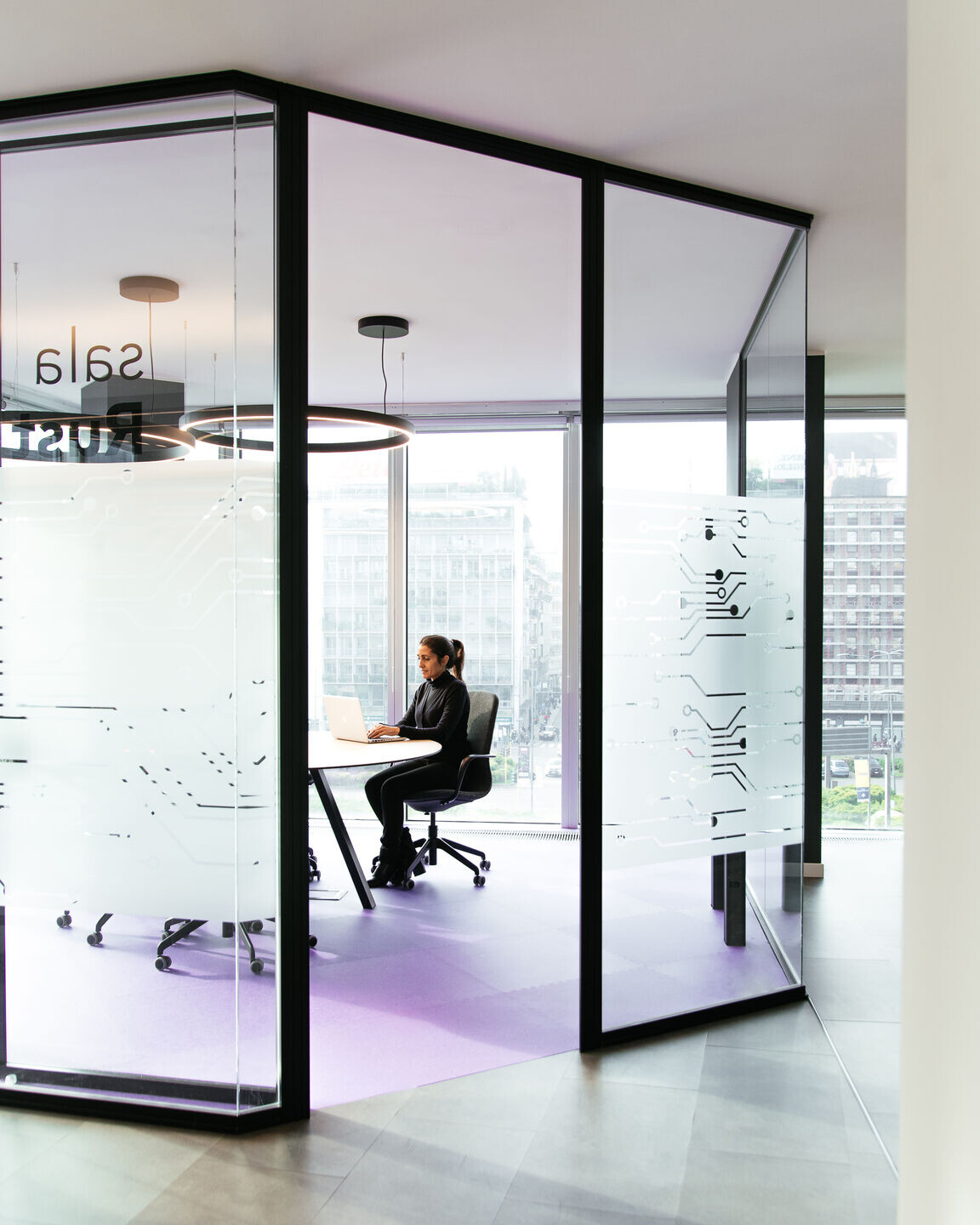 Wooden bookcases, desks with oak tops, and the large presence of greenery in all areas of the office bring back the balance with a warmer, more welcoming atmosphere.
Each floor features open and informal meeting rooms facing the building's large windows and equipped with comfortable furniture in which to converse pleasantly.
Everything in Prima Assicurazioni's new headquarters is geared toward the well-being of the people who enjoy the new spaces, working, comparing and continuously exchanging skills and ideas.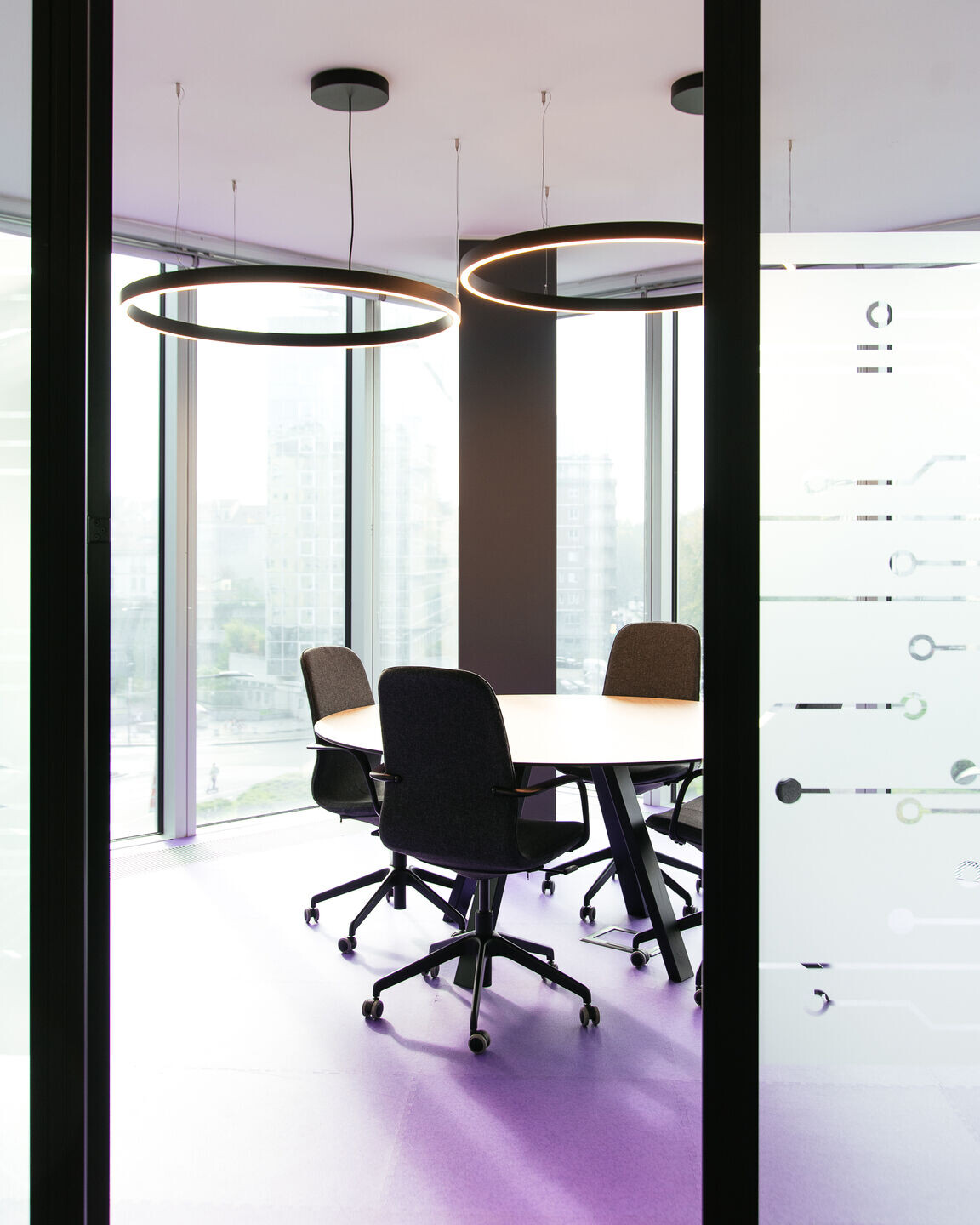 Team:
Architects: Progetto Design & Build
Photographer: Vittoria Dorizza
Materials used:
Doors: Luconi
Interior lighting: Artemide
Interior furniture: La Cividina, Arper, Kartell
Operative desk: DVO, Herman Miller
Put door furniture: Pedrali