This is a house in Takasaki Gunma JAPAN, where Three of us, parents and a child.
the site is along the road that entered a little path from the main road. With the site as the border, behind it spreads a tranquil field and rural scenery, dotted with farmhouses.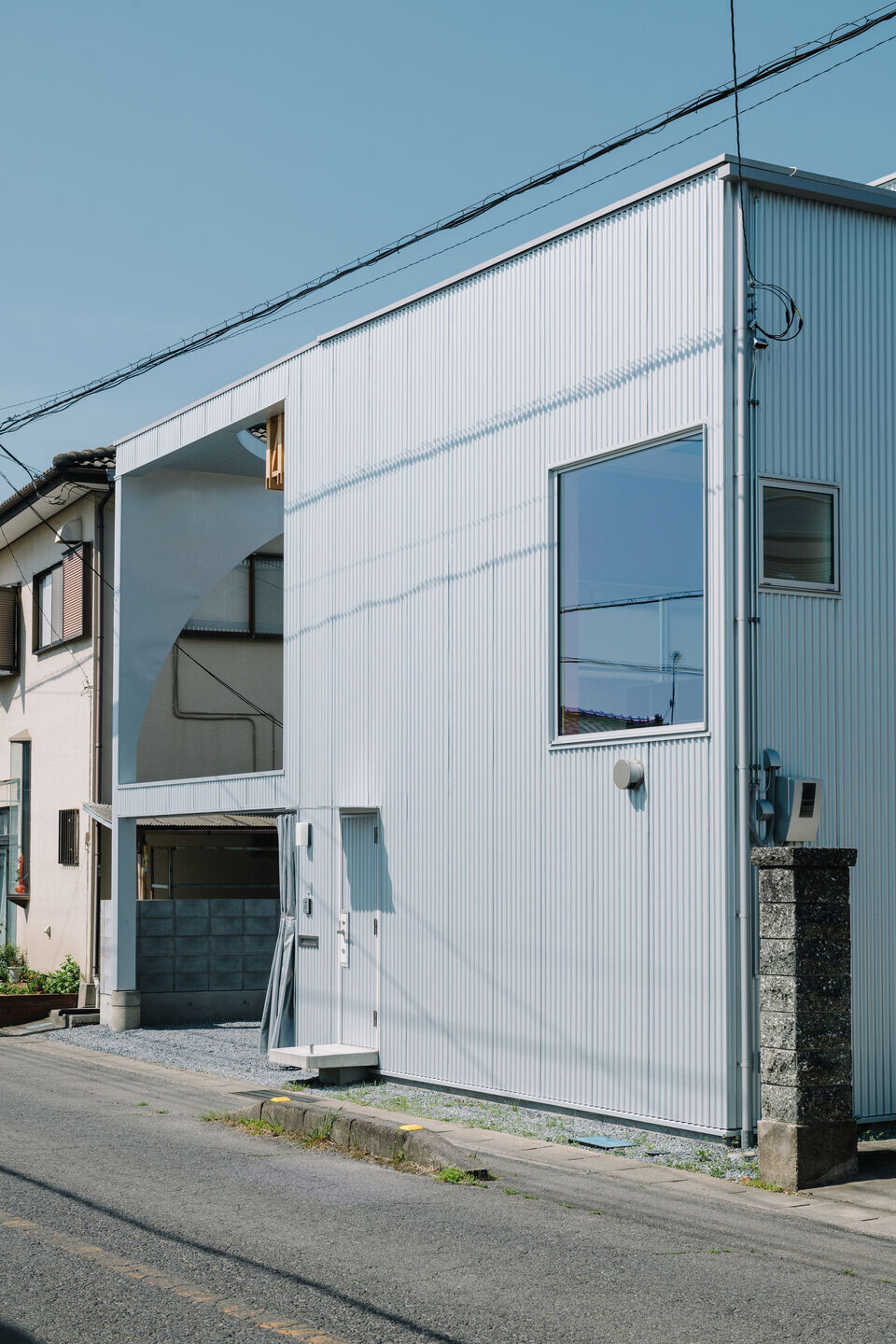 -Concept-
The house aimed to be a low-cost yet high-performance house as much as possible. therefore, basically, the keywords of rationality, generality, and simplification are preceded. Configuration is a simple three-part configuration.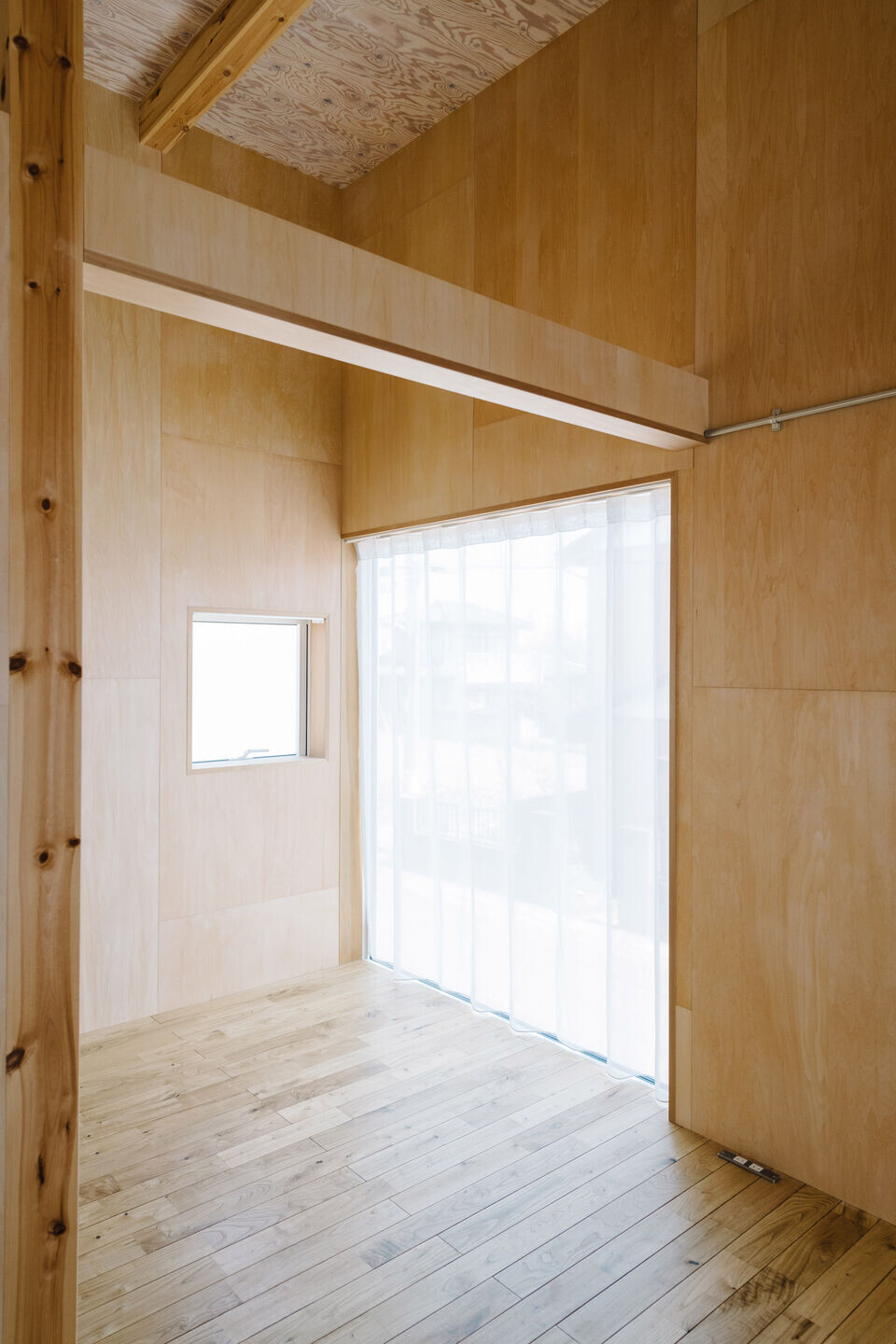 The size of the space decreases from the outside to the inside, making it a more private space. Rather than meticulous planning, flexibility is gained by deciding on configuration only.
-House with Pergola-
The outermost large space is a weather-beaten space with no specific function. However, it has a louver on the top while being surrounded by a structural frame. the louvers are adjusted according to the angle of the summer solstice and become an important architectural element responsible for controlling the amount of sunlight entering the room.Install an outside curtain at the entrance and turn it into a private garden if you feel like it. In the future, this void is planning a new extension plan using the structural frame as a clue.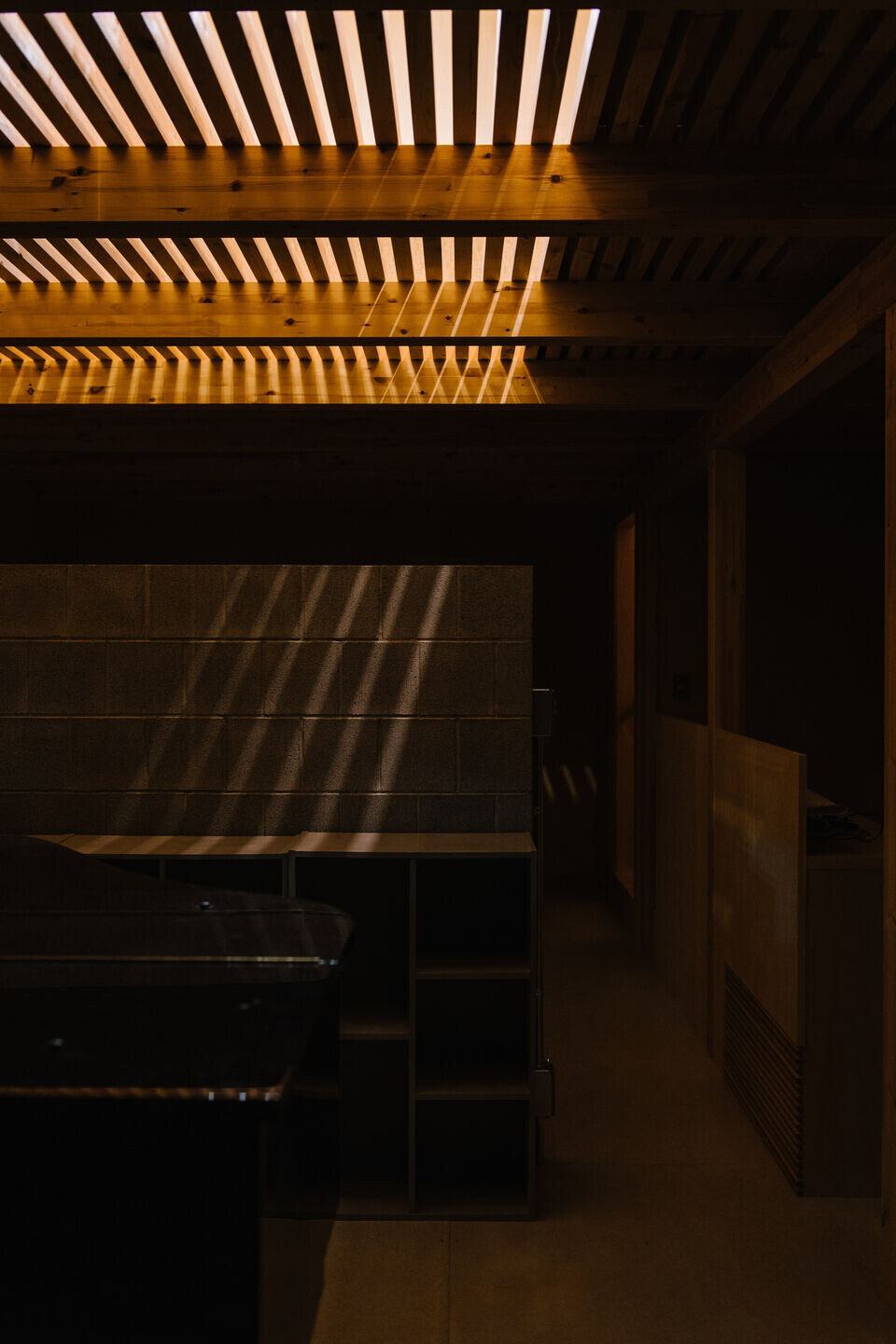 -Environmental performance-
The concept of environmental performance is to realize a high-performance house with a minimum of general-purpose equipment. Air conditioning uses two general household air conditioners. One is installed under the floor and the other is installed on the upper part of the second floor.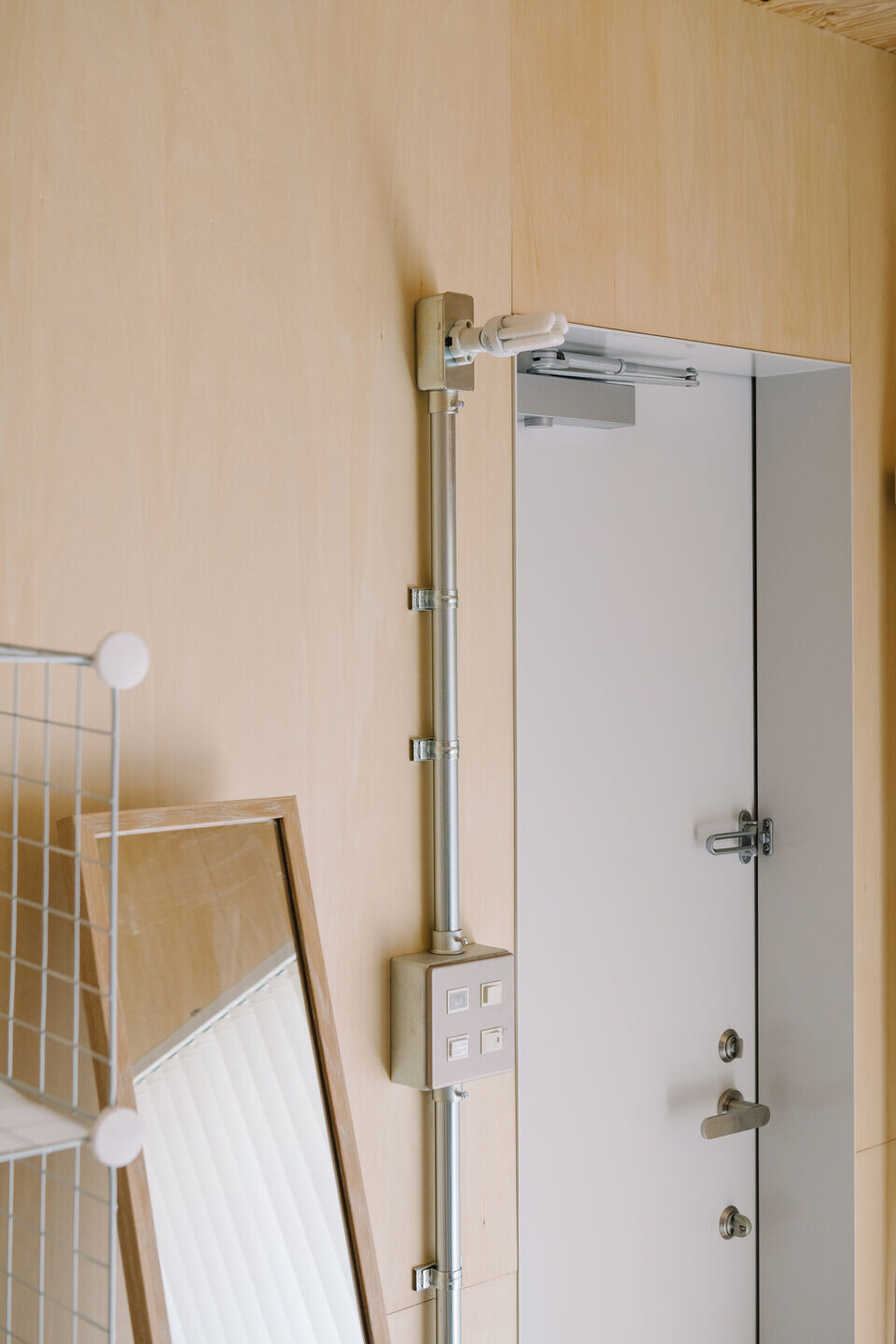 The underfloor is for heating, and the second floor is for cooling. Part of the floor on the second floor is small void, and the ceiling fan above diffuses the air, making the temperature uniform throughout the house. The insulation is a hybrid structure filled with high-performance glass wool and extruded Styrofoam on the outside.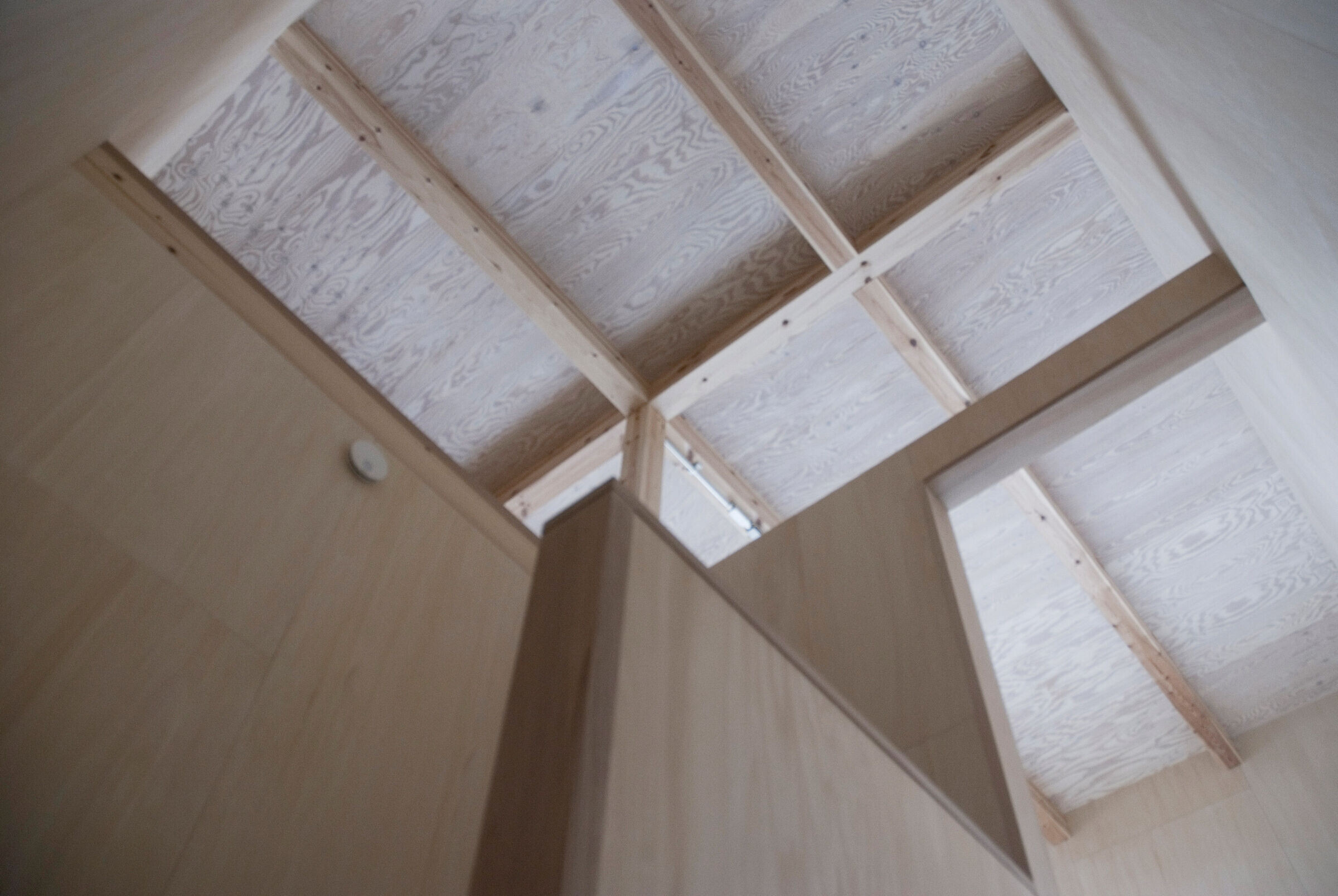 -Structure-
The structure adopts a wooden frame construction method based on traditional Japanese units shakkanhō).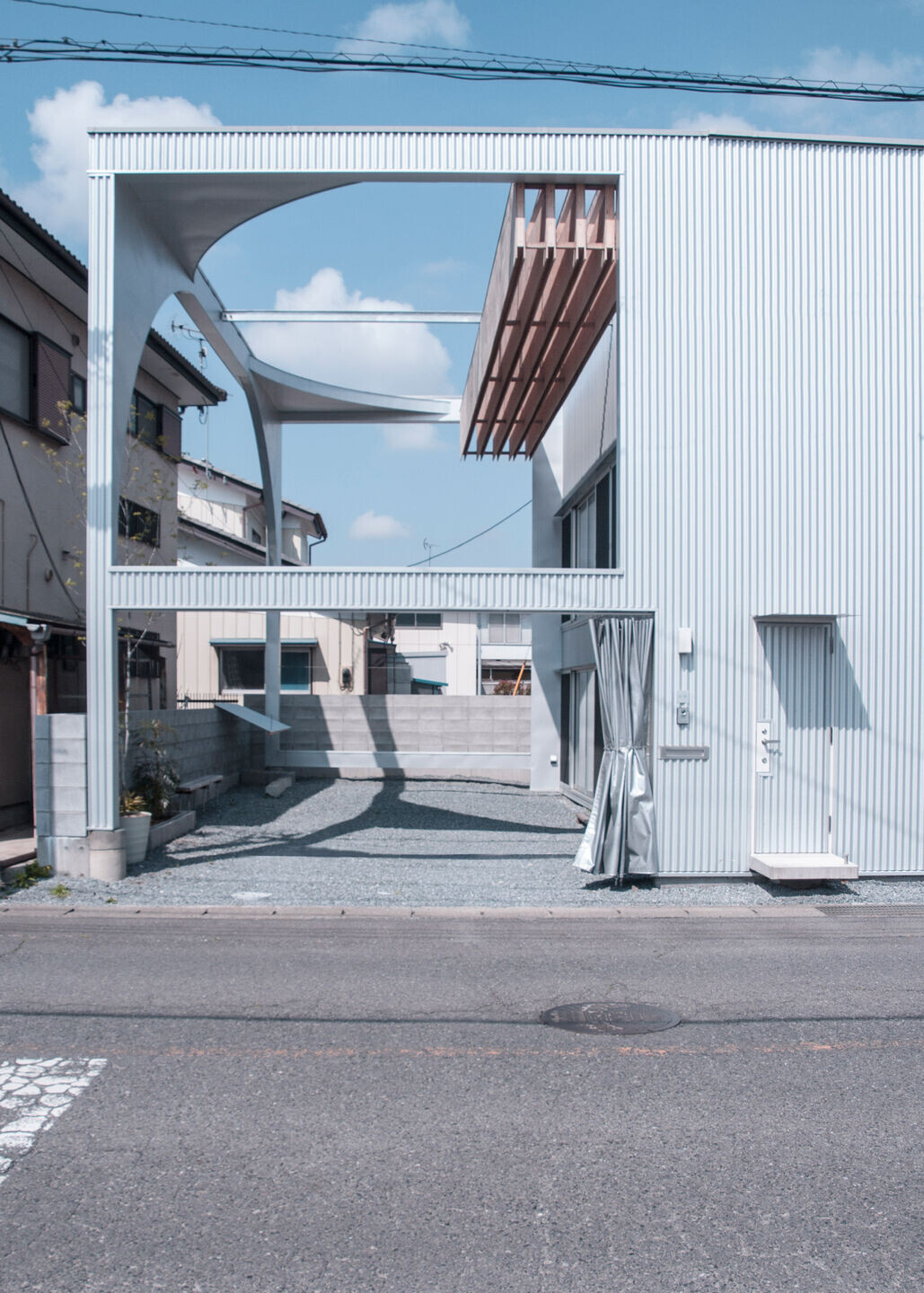 Three ingenious points there is.
1)Since all the structural materials will be exposed, care was taken not to expose the metal joints.
2)All exposed beams are unified to 150mm by adjusting the fulcrums.
3)On the south side, the number of walls was reduced as much as possible, and instead flat columns and angle brace were arranged to realize a wide opening.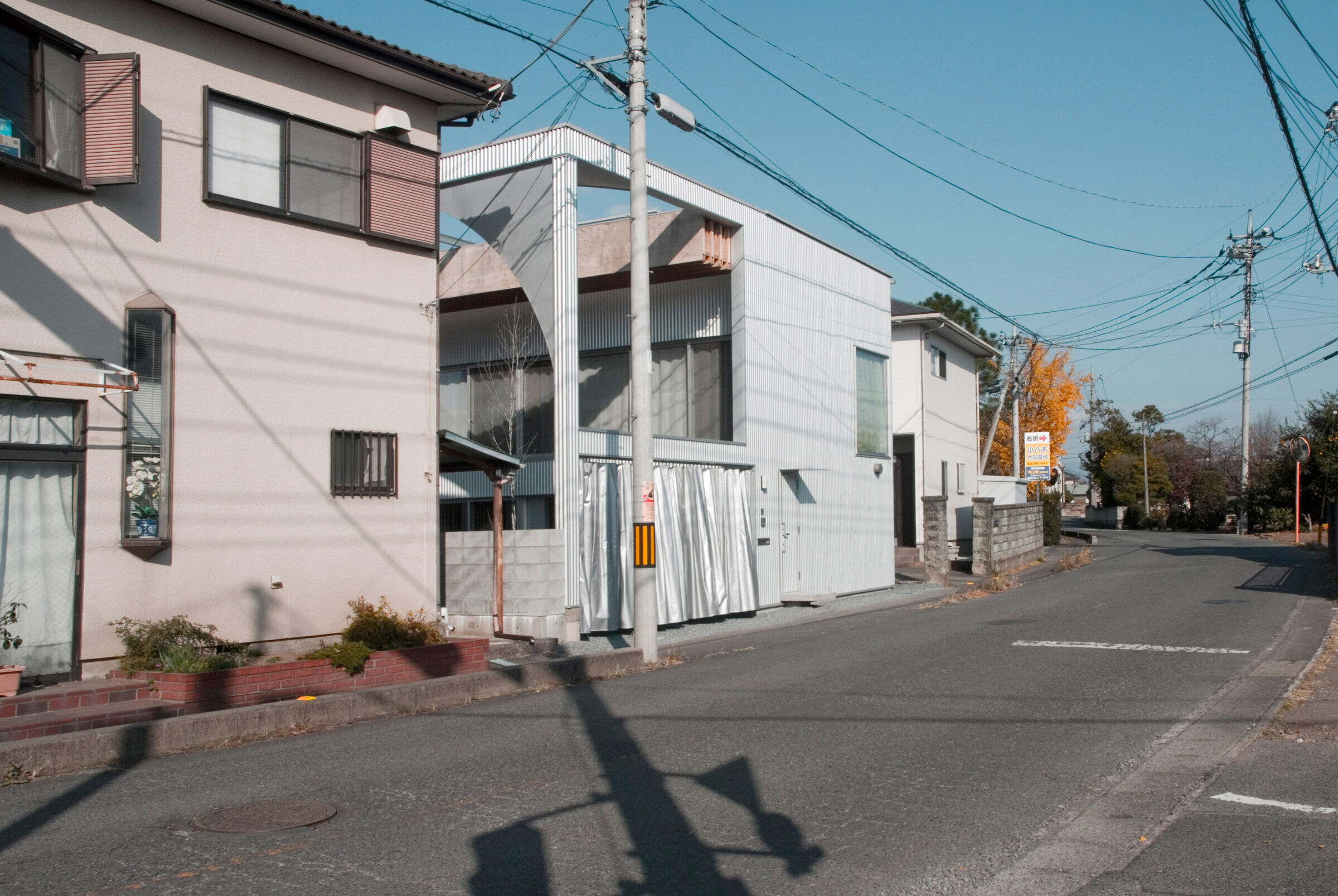 Team:
Architects: KMR・Architects
Photographer: usagitocamera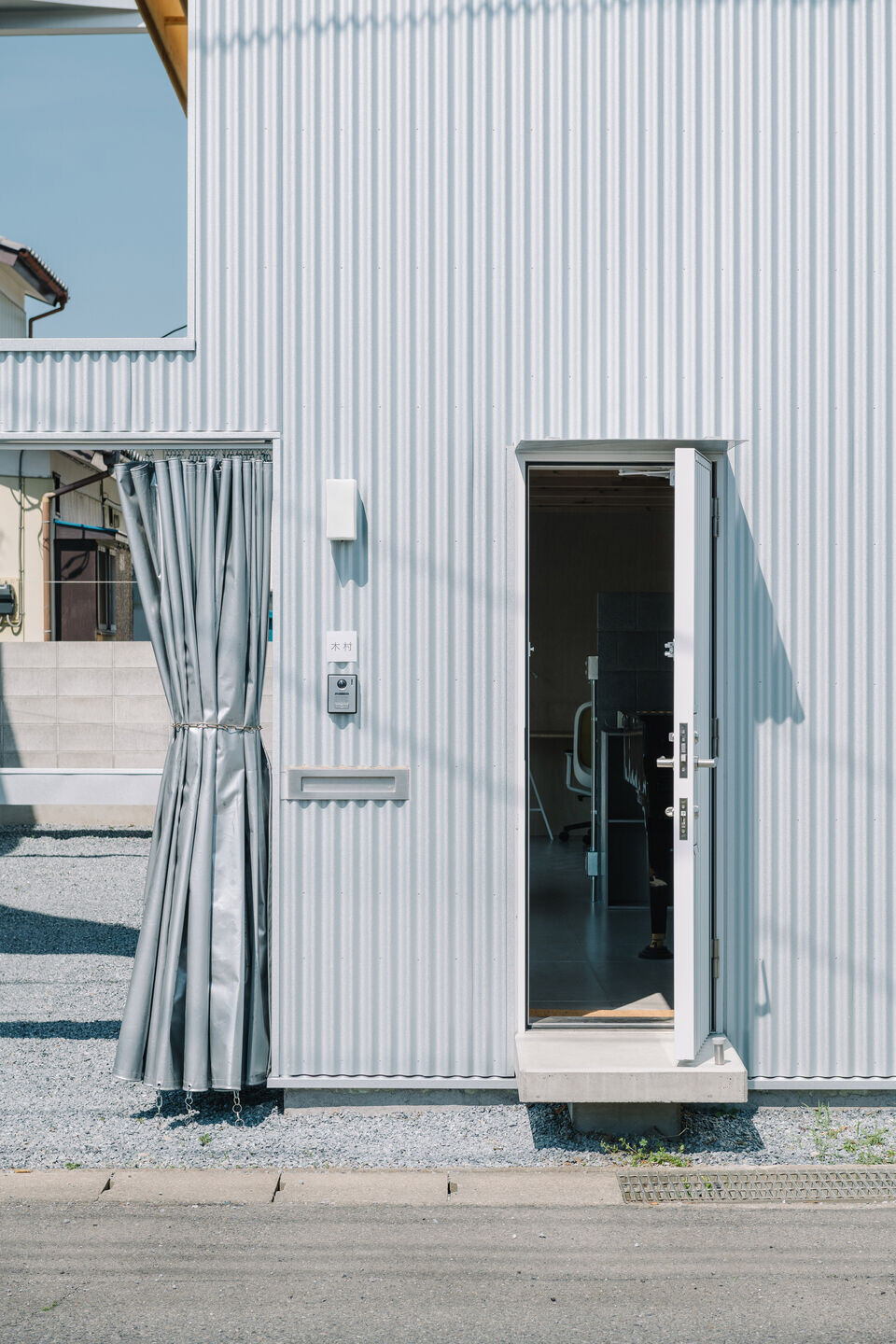 Materials used:
Facade cladding: Galvalume steel plate
Flooring: Fiber reinforced cement board / Flooring (chestnut solid wood)
Doors/wall: Basswood
Windows: Aluminum resin composite sash
Roofing: Sheet waterproof