What was the brief?
A house for a family of four: a potter, a cook, and their young children. The client decided to purchase and renovate an Minka (old Japanese-style house) with a thatched roof to live in Okayama as a new base of living. We decided to reconfigure the house into three spaces: the Doma (The earthen floor) / Tatami room for production and guests, the living space during the day, and the sleeping space. Doma and the hall are separated by three sliding doors, which can be opened to create a room of about 90㎡. The hipped ceiling, which follows the shape of the roof, is about 4 meters high at the top, making it a very large space. The house is not only a residence, but also a place of work and a gathering place for the community.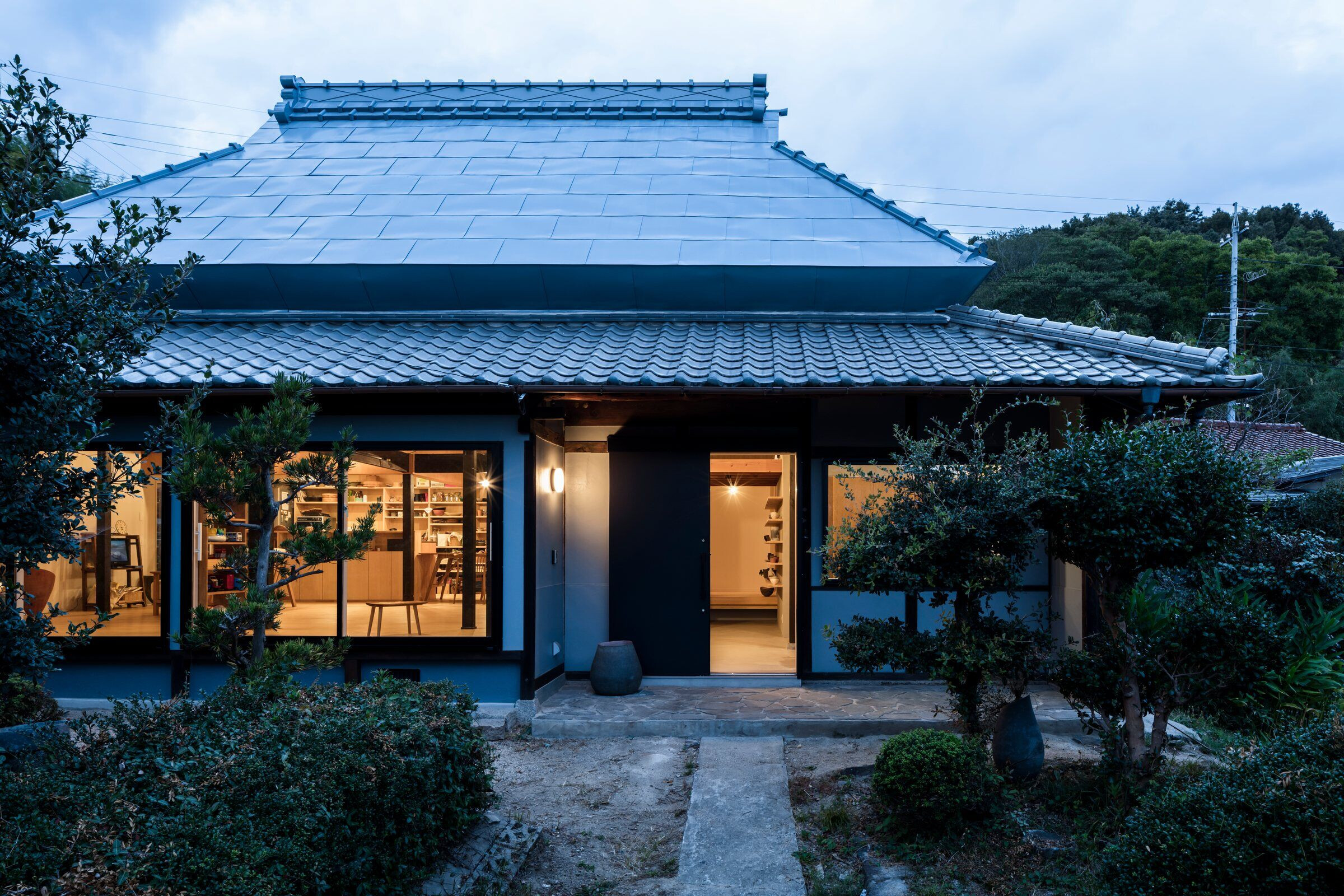 What were the key challenges?
Rather than completing everything at the time of building completion, our first priority was to think about it while living in the house, and to We decided not to build a nursery for the children when they are young, but to use the existing structural materials to simply partition the rooms in the future. The husband's atelier is also located on the site, and the earthen floor area is intended to be used as a children's room, making the house adaptable to future lifestyle changes.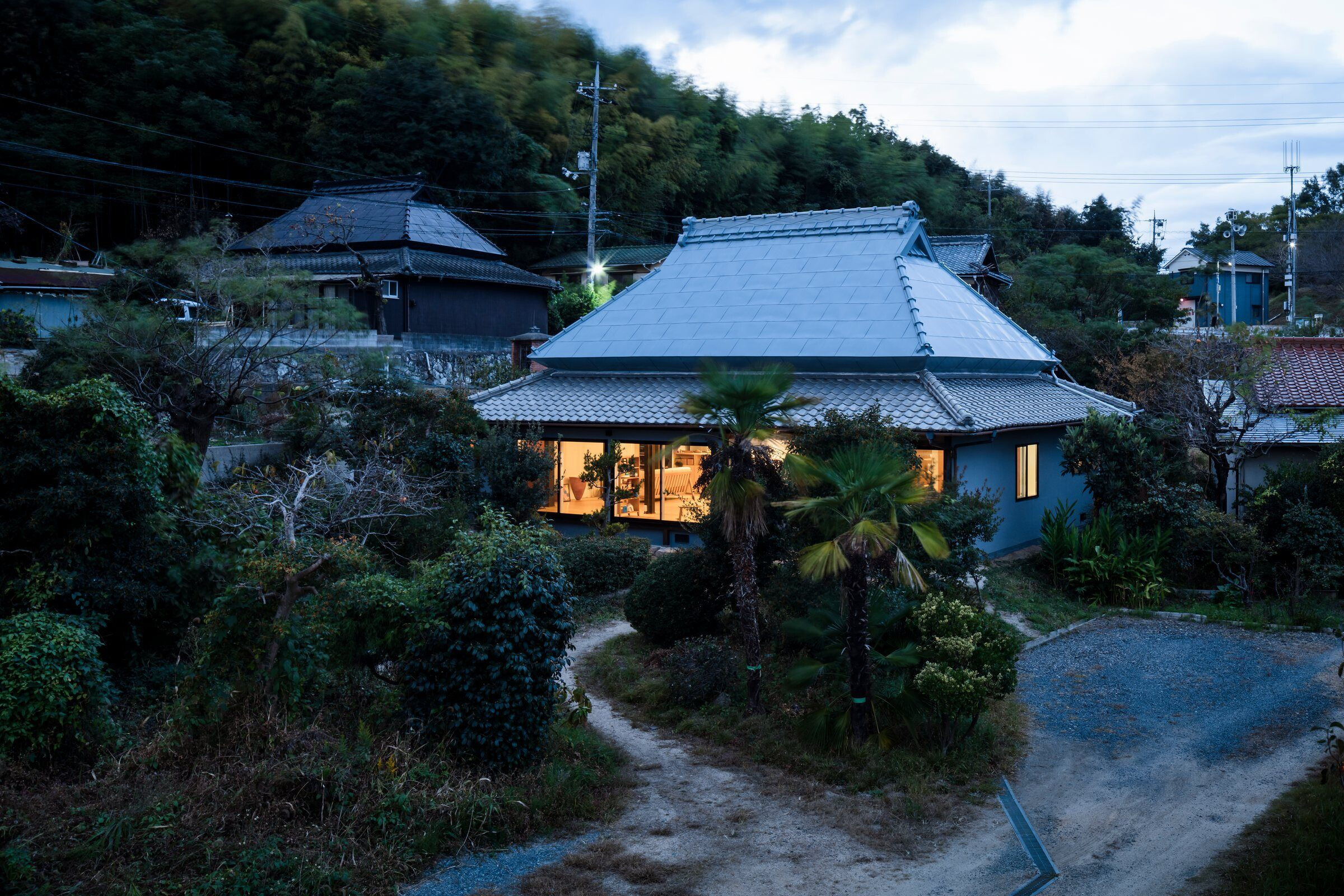 What materials did you choose and why?
When renovating an old private house, we avoided contrasting or assimilating the old and new parts of the house.By adding various types of materials such as wood, mortar, and steel to the existing columns, log beams, and other time-honored elements, we aimed to create a state in which it is difficult to tell which parts are new and which parts are old.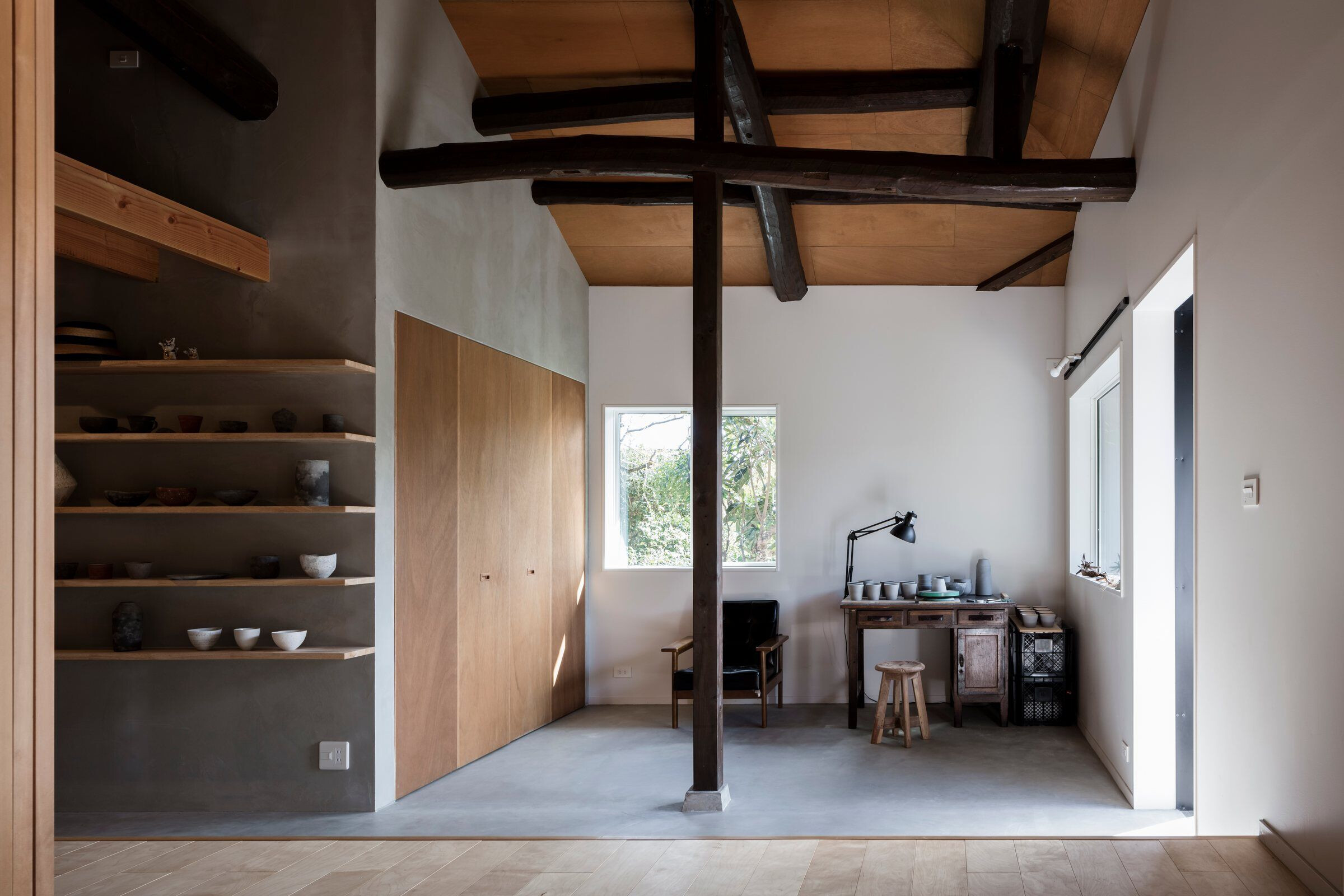 We thought it would be appropriate to harmonize these materials while coexisting with the client's desire to "enjoy the flavor of old things" while practicing a modern way of living.
Material Used:
1. LIXIL Corporation. - front door 
2. Tokyo Koei Inc. - birch flooring
3. Ashford Japan Inc. - Concrete Coating
4. Asahi Co,.Ltd. - Japanese cypress plywood
5. Otani Paint Co.- Wooden part coating
6. LIXIL Corporation - Sash