Developed over three years for a very special family, the major challenge in this project was bringing the sensation of living in a house for the new apartment: plants, open air spaces and the enhancement of natural light.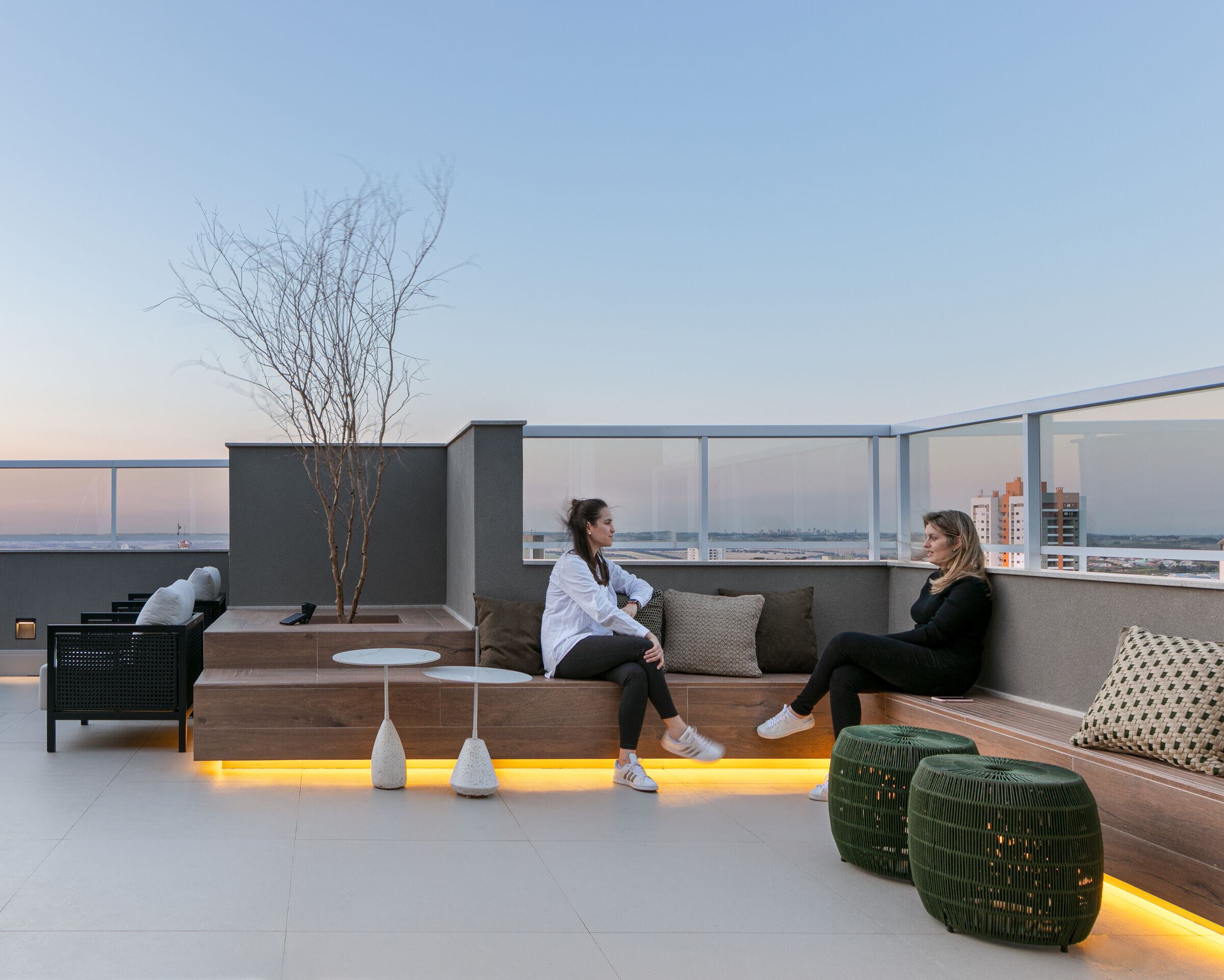 Exploring the rooftop potential with exceptional views of the horizon, the spaces were integrated in an harmonic way, through the use of materials that complement themselves and communicate within the same color palette.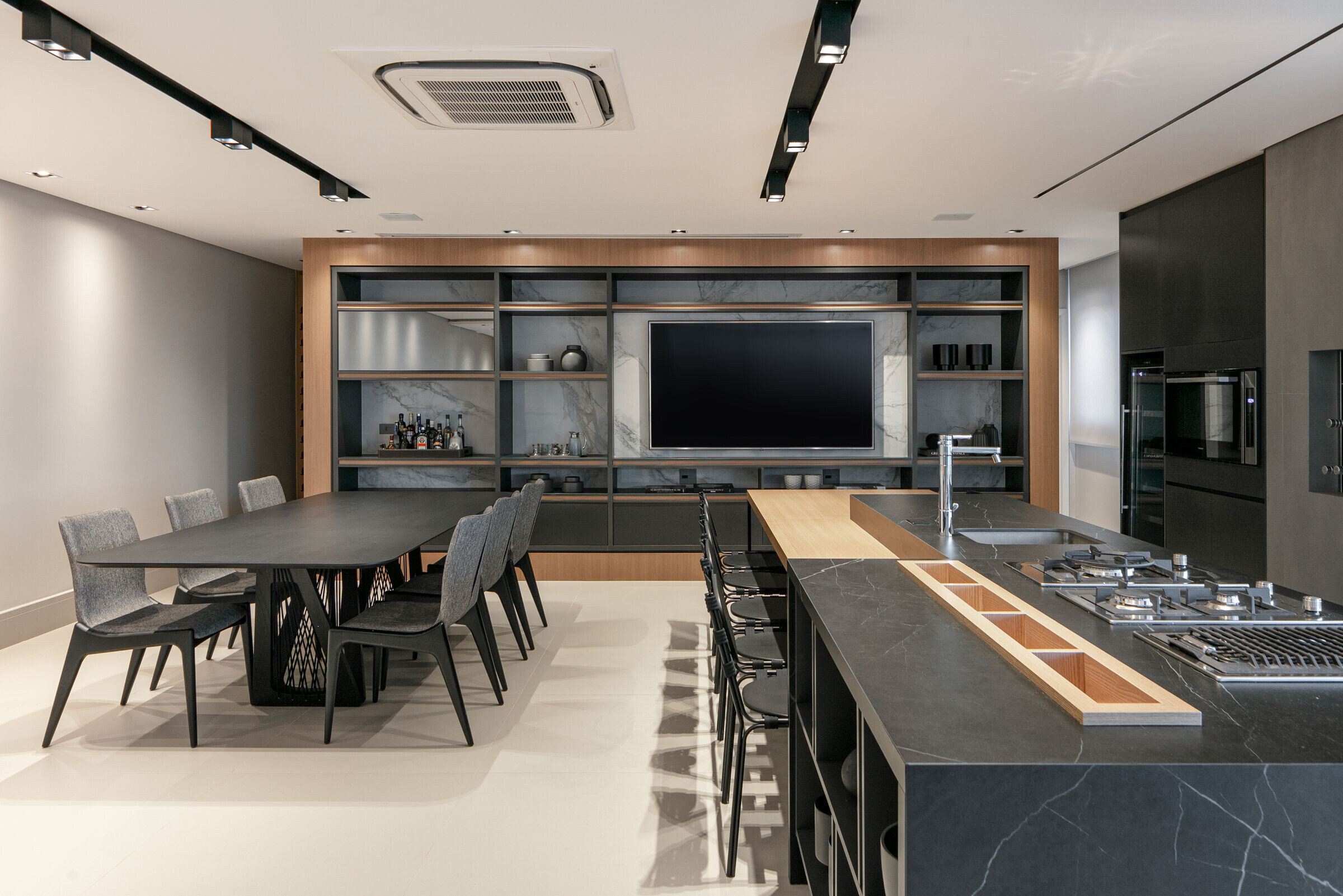 In the lower floor, the apartment divides itself into the private area, where the bedrooms are located, and the social area, which is composed by the living room, dining room and an open kitchen, the most used space by the family who loves to cook and invite friends over for special moments around the kitchen counter.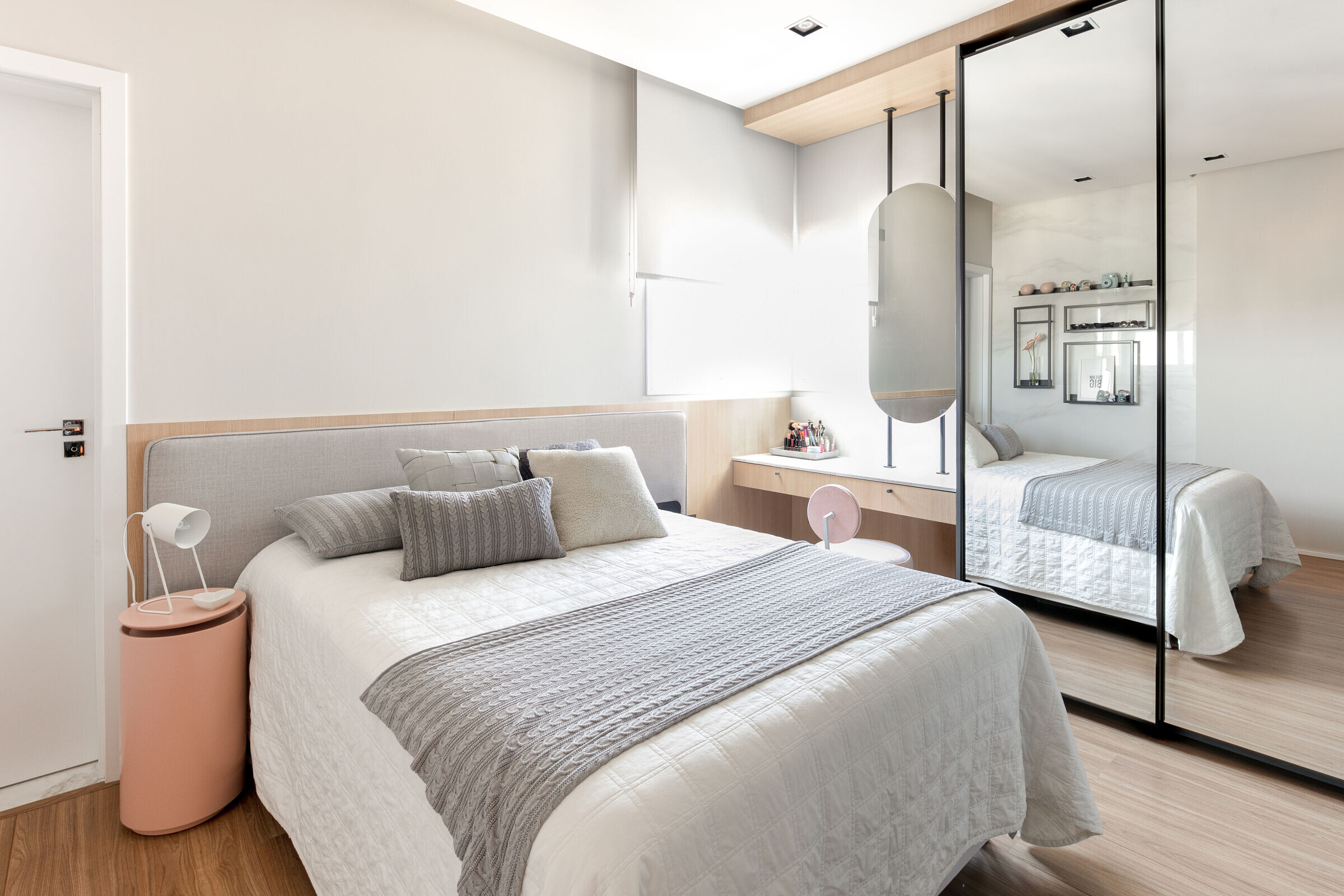 Following the hallway, a 4,00m long sideboard guides visitors to the stairway which connects the dining area to the upper floor, where the gourmet area and rooftop are located.