At the top of a medium-traffic commercial street, in front of an important public building is RU10, a compact office project surrounded by residential towers and commercial buildings. The main premises of the commission were to design a building that is easy and fast to build, sober and low-maintenance.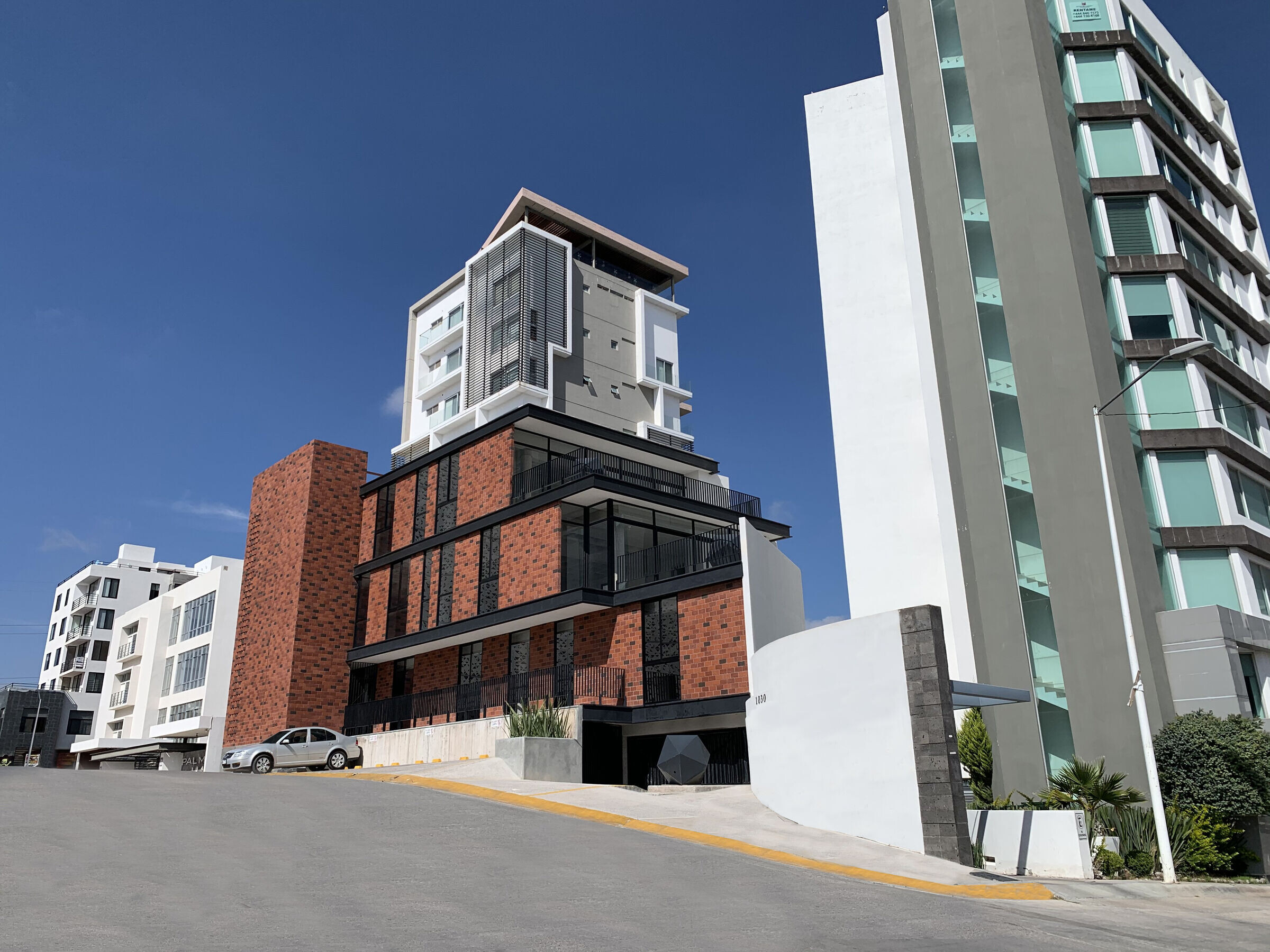 The property, a surplus area of ​​the master plan of a housing complex, is of notable dimensions smaller than those of the neighboring buildings, so one of the strategies to give presence to the project in the context was to take advantage of the unevenness of the street and organize the program to make the building look taller than it really is.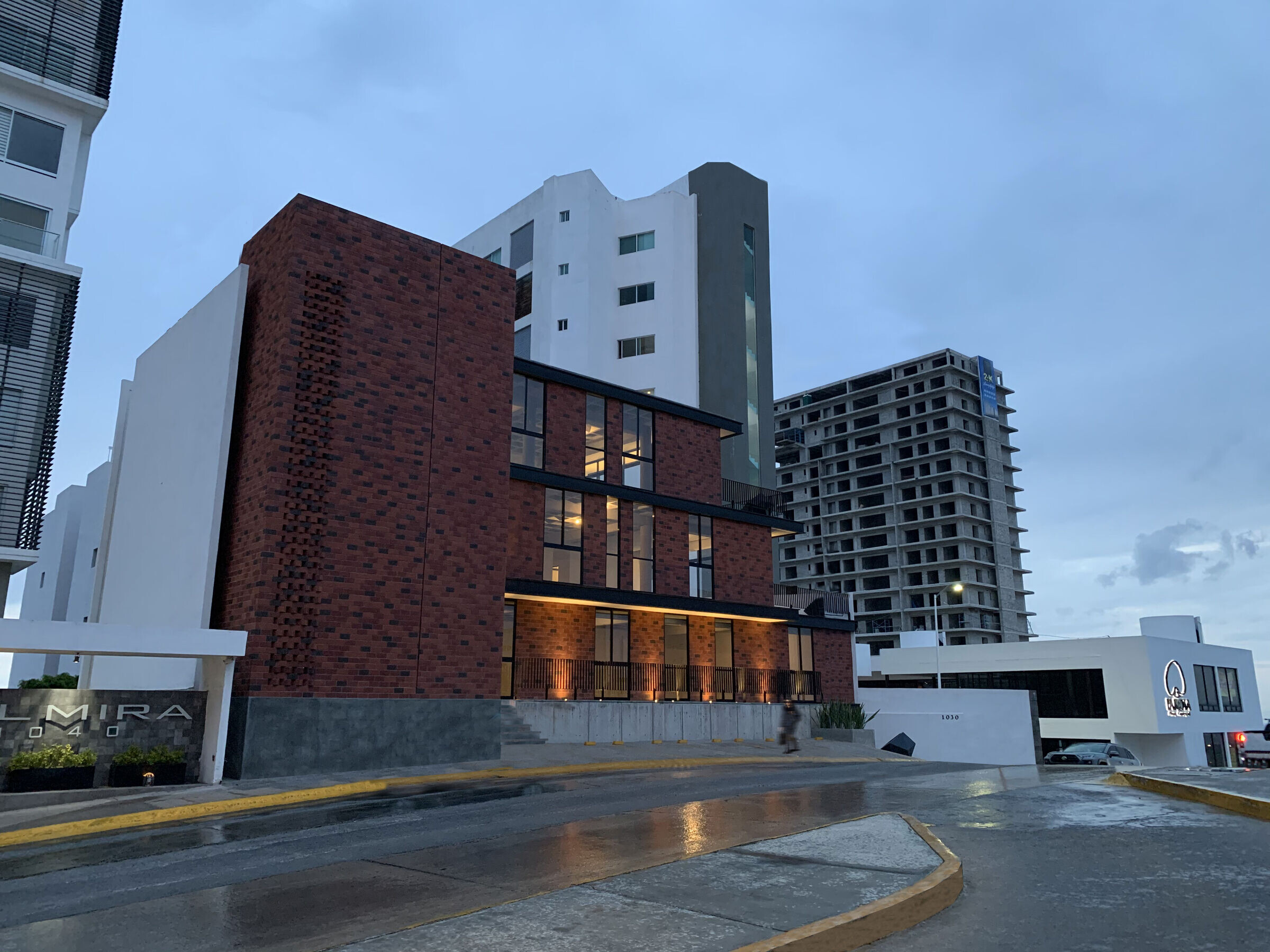 The regulations of the area determine the density of construction to the surface of the land, so that instead of saturating the land, the project loses area of ​​rudeness and gains height. The building is separated from its rear boundary by patios that provide cross ventilation and reduce its roofed area in its upper levels, generating terraces that take advantage of its location, at the highest point of the street, to achieve wide views of the city.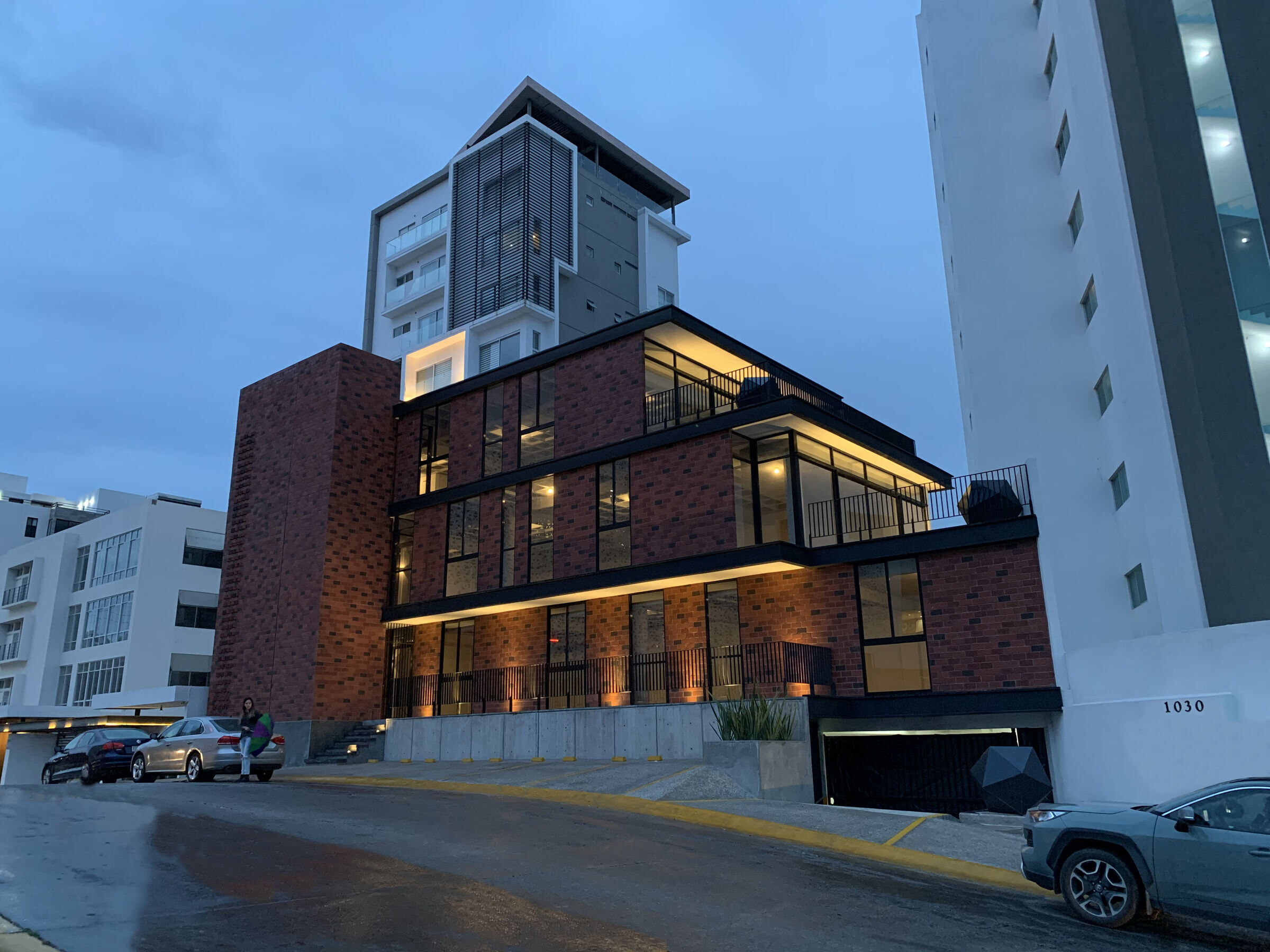 Access to the parking lots is from the lower side of the street, avoiding ramps and the pedestrian on the opposite side, where vertical circulations are located. The facade to the street is a composition of vertical openings that dialogue with the building in front, editing the views of the white concrete lattices that compose it. Towards the north, its lateral face opens to the terraces and the view of the city.
The building quietly stands out in context despite its scale relative to its neighbors. Built in red extruded brick, it clearly manifests its materiality in a monochromatic and nondescript context.

Summary:
Location: San Luis Potosí, S.L.P. Mexico.
Land area: 305.66 m2.
Construction area: 882.26 m2.