This project is located in Hangzhou Qianjiang Century City, a total of 200 square meters. The proprietor, Springfield pet Hospital, has a mature pet clinic in Liangzhu, Hangzhou. By running their business, they found that more and more pet owners pay attention to the hospital environment. Therefore, the proprietor approached us when preparing their branch, hoping that we could help them to build a new clinic with both professionalism and quality.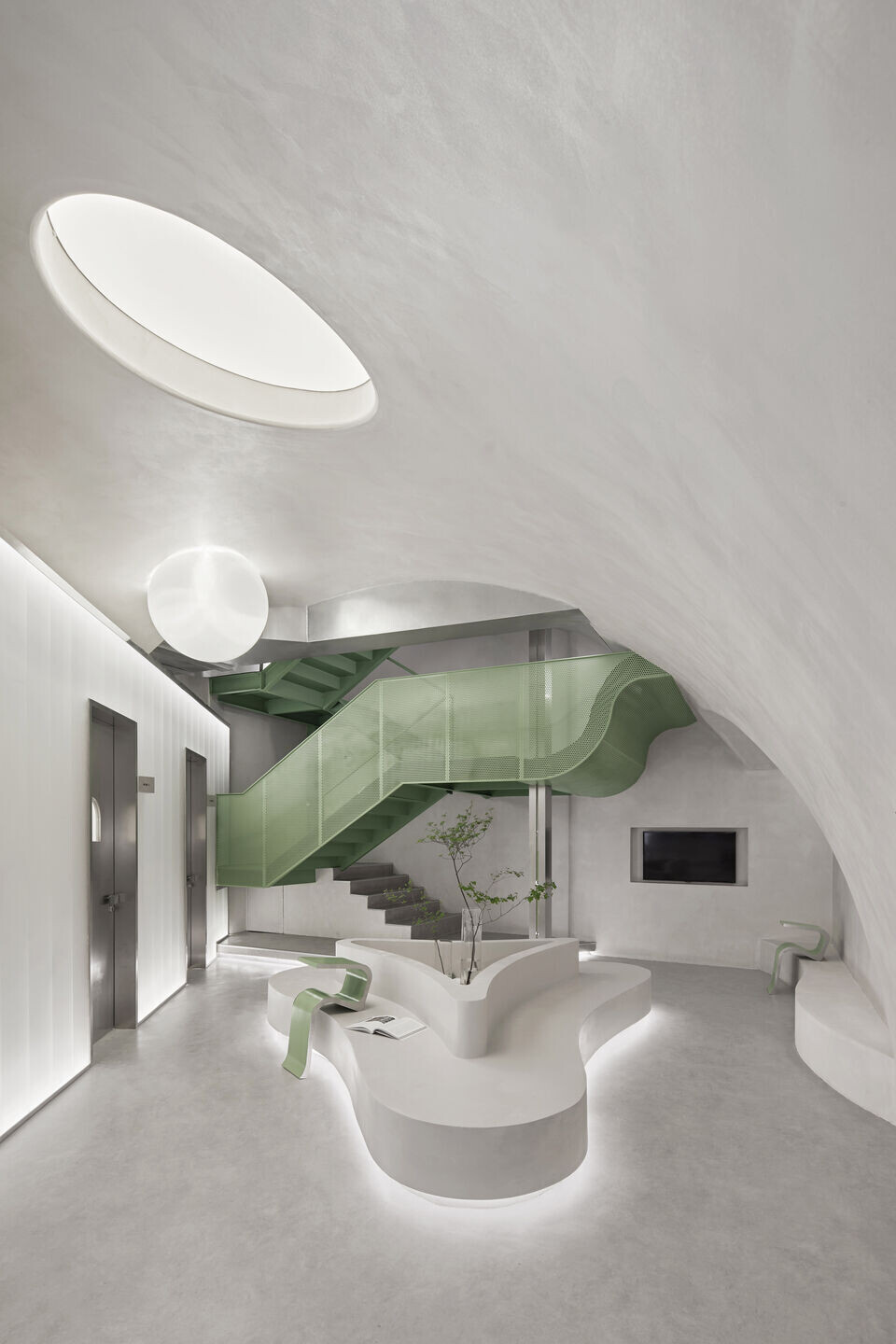 From a professional point of view, pet hospitals should be rational rather than emotional. However, as the users are sick pets who need more care, we believe that "harmony of hardness and softness" should be the theme of this space. That is to say, it can give warm care while showing professionalism of our studio.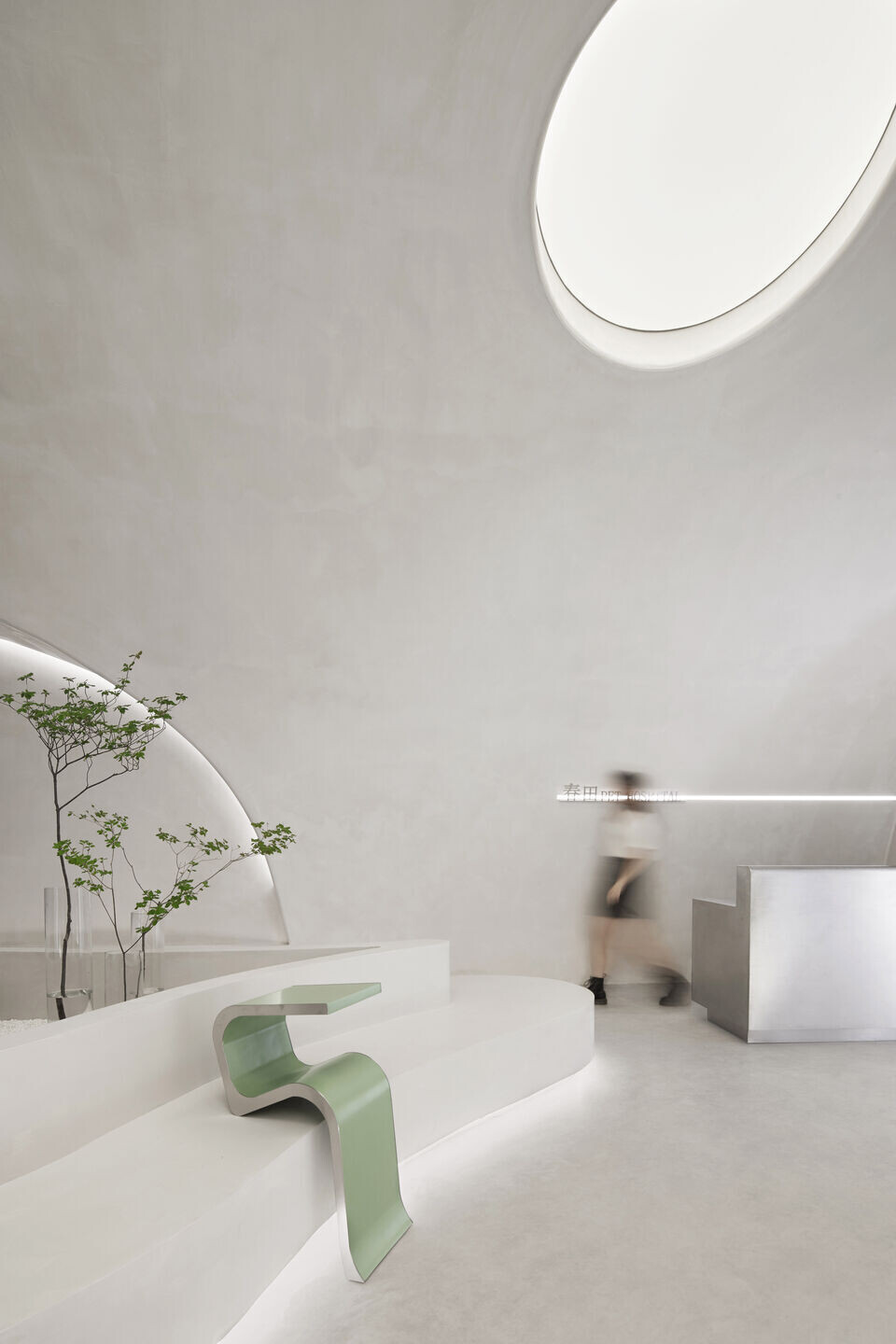 The decoration of the space is mainly cream white and grey bean green.The warm tone of the micro-cement wall enhances the cozy atmosphere. At the same time, the bean green conforms to the original brand image of Springfield: life, vitality and vigor. They are also blessings of pet hospitals. They hope that all pets can grow up healthy and active.