Situated in Pitsidia, South Crete, on the road to Komos beach, this summer house can host up to six guest. The design process was defined by the clients' desire to isolate the house from the main road, create privacy and maximize the view to Psiloritis mountain. The main intention was to create exterior areas where the guests could stay in different times of the day and enjoy the climate of Crete.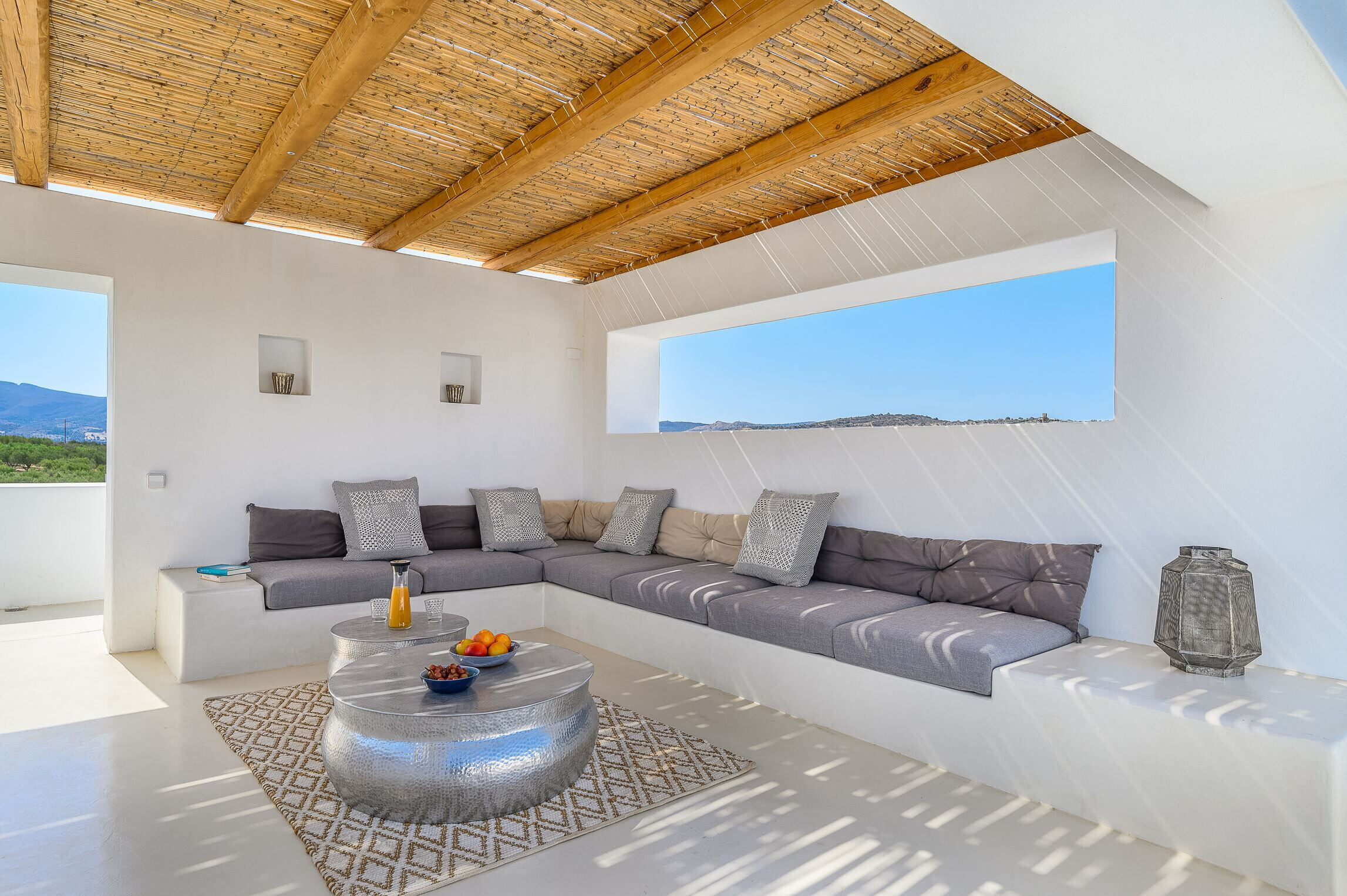 Opening the entrance gate, the guest is welcomed by a path with olive trees, local aromatic herbs and plants, characteristic of the cretan flora. From the corridor you can continue to the entrance of the house or go directly to the barbeque area. In the middle of the yard stands an impressive aged olive tree.
The design of the house is a mix of traditional and minimal elements. The materials that have been used is local masonry, white plaster and oak wood. The volumes are simple to resemple the old cretan houses. In the interior the plastering of the walls have been made with mineral plaster that lets the house "breaths". The furnishing is hand made with oak wood and colour concrete.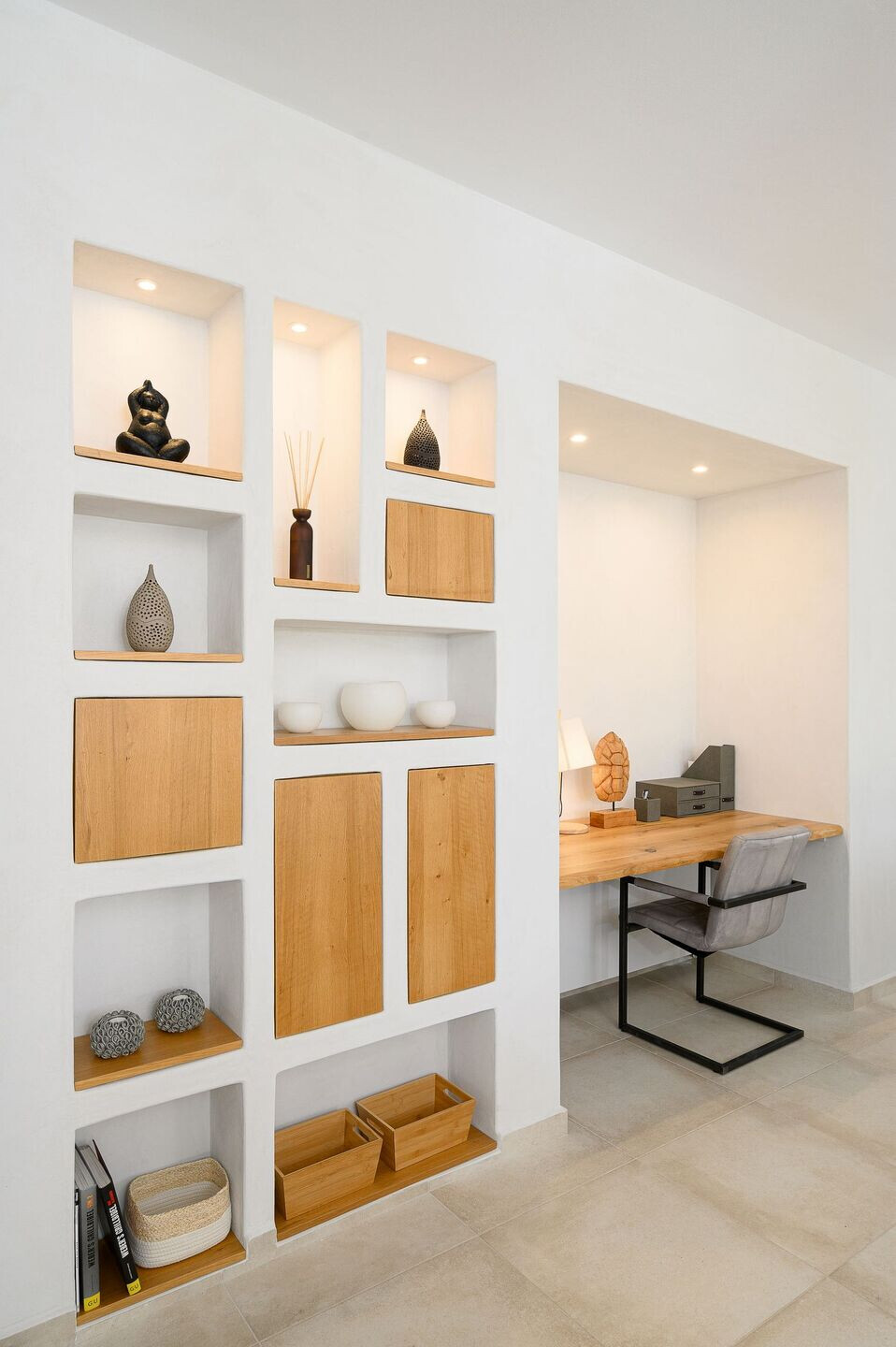 The outdoor area was the main focus while designing the house. It's divided in three areas. The first area is the pergola on the roof with a view to Psiloritis mountain and the Libyan sea. The second area is the pergola beside the living room.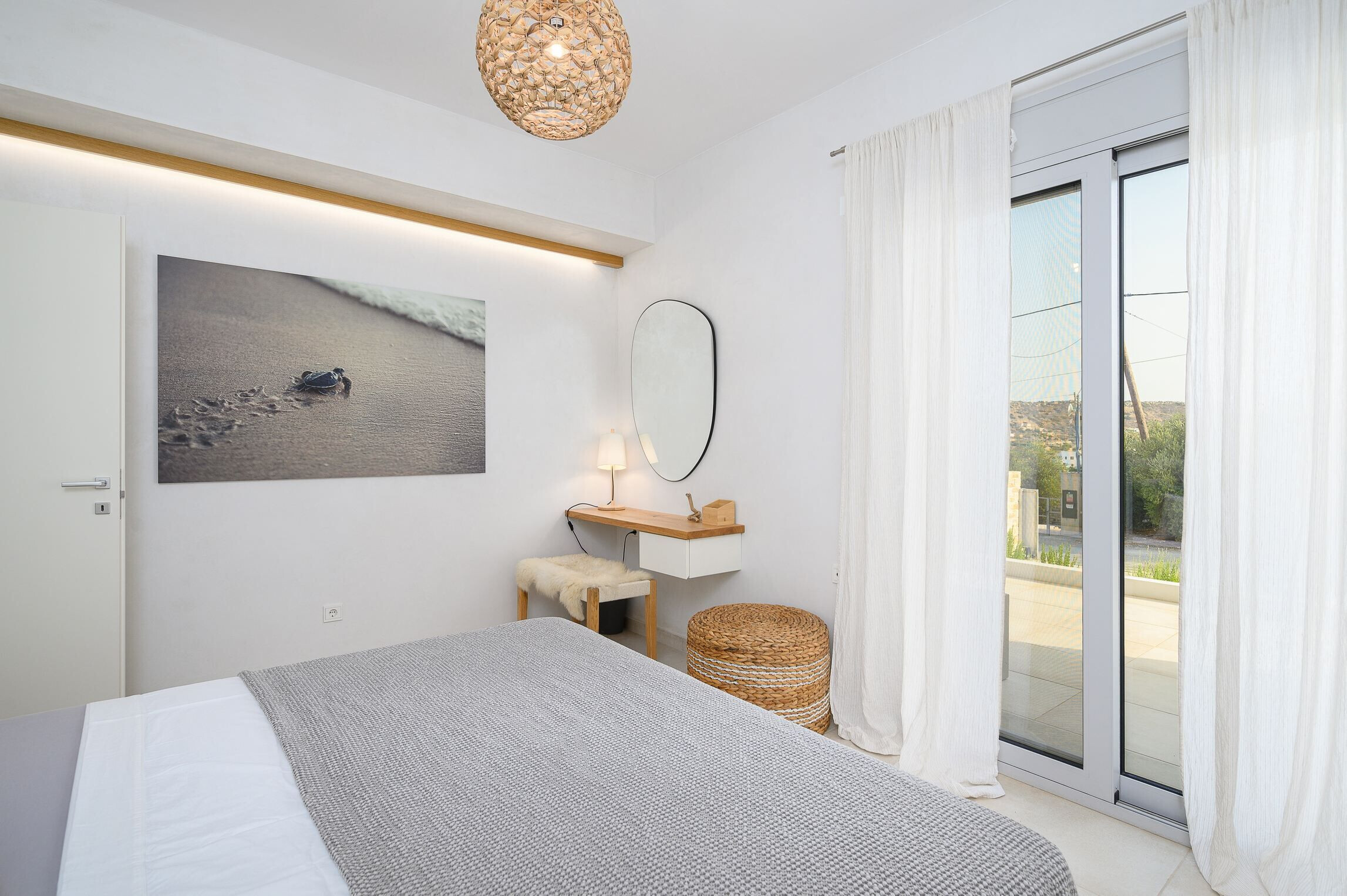 The third outdoor area is the bbq area. It faces directly the mountain Psiloritis, The seating and the bench of the kitchen is hand made with colour conrecte. Beside the pergola there is an outdoor bathroom. Both pergolas of the ground floor have direct acess to the swimming pool.