Swapnalay is a home designed with accents of the era gone by. 'Swapnalay' which can be literally translated to 'an abode to fulfill one's dreams'. The client approached us with a requirement to combine their two 2 BHK apartments and create a home with traditional vibes.
The spatial planning revolved around the constraints of the existing column – beam structure. Spaces were to be added as well expanded. Our process began with knocking off the common wall and creating a seamless connection between the two apartments.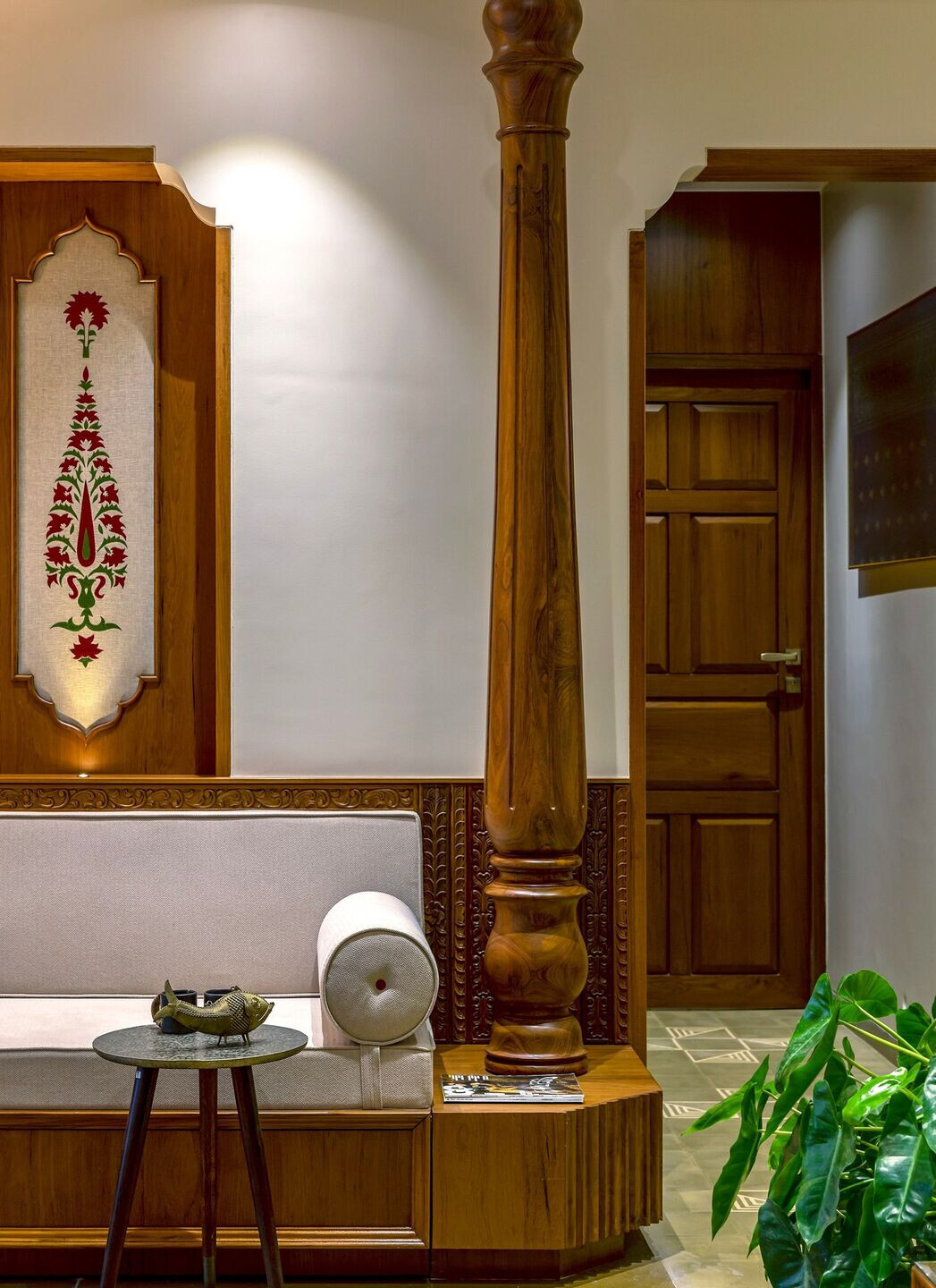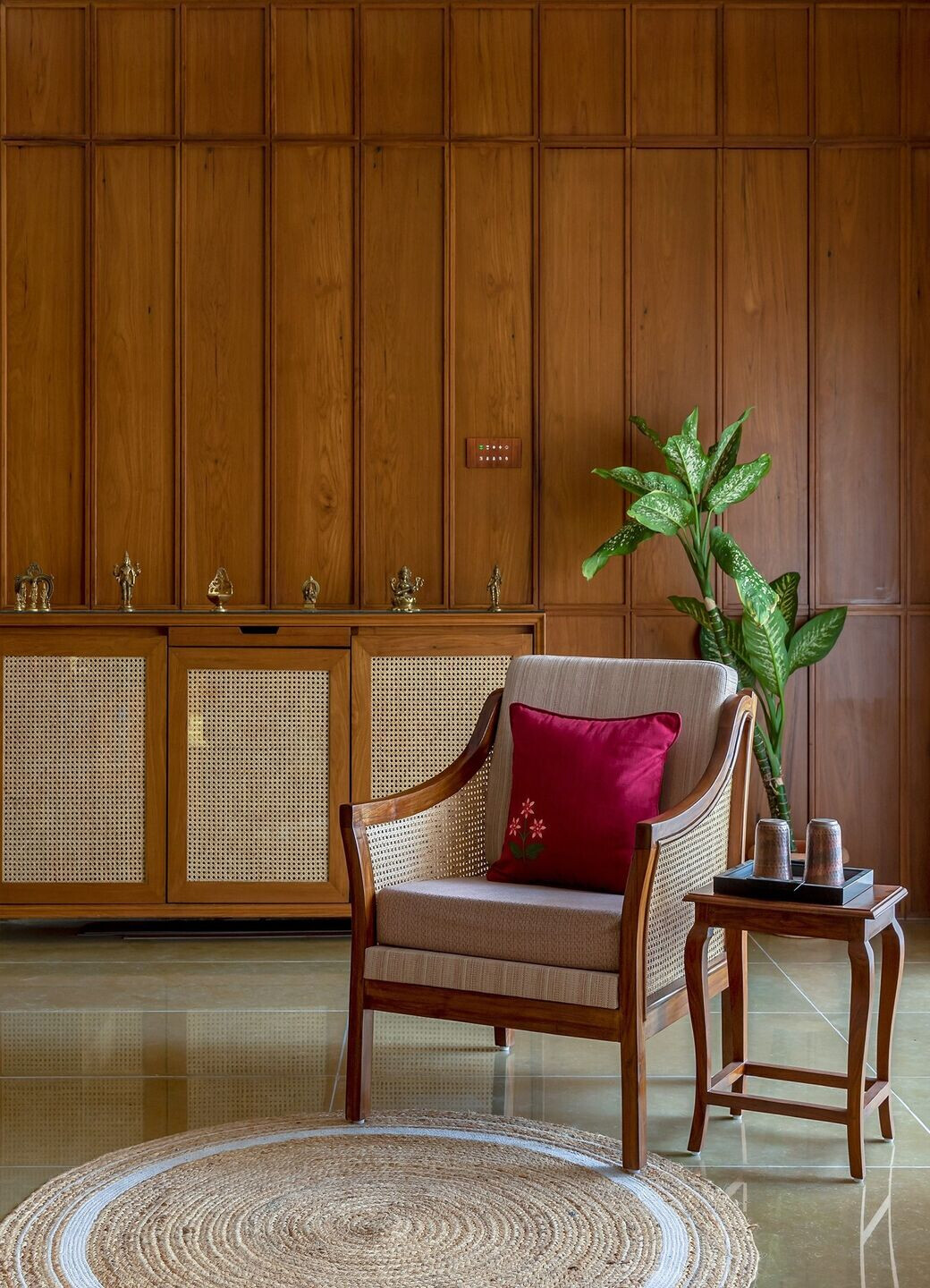 The palette comprising of earthy materials complimenting each other is used to create a visual that will define the desired aesthetics for the house – an attempt to achieve the right balance between the traditional and the modern. This home is designed to bring a sense of history by adding layers of traditional colours, patterns and textures.
Spatial planning and furniture design for this home are intended to create a calmand orderly space by taking cues from art, antiques, and subtle nuances from history. The space is a fusion of traditional and contemporary ideas which gives it an identity of its own.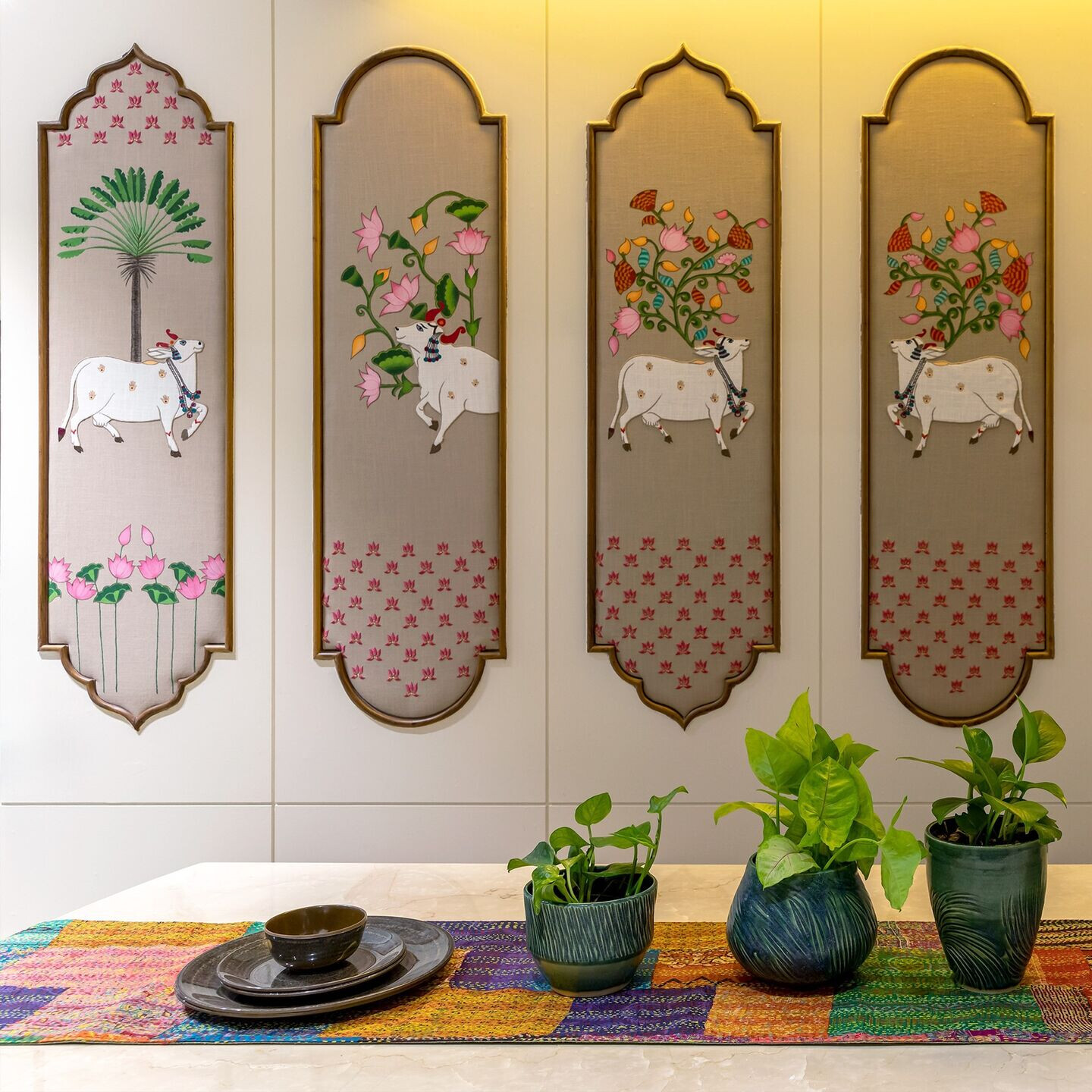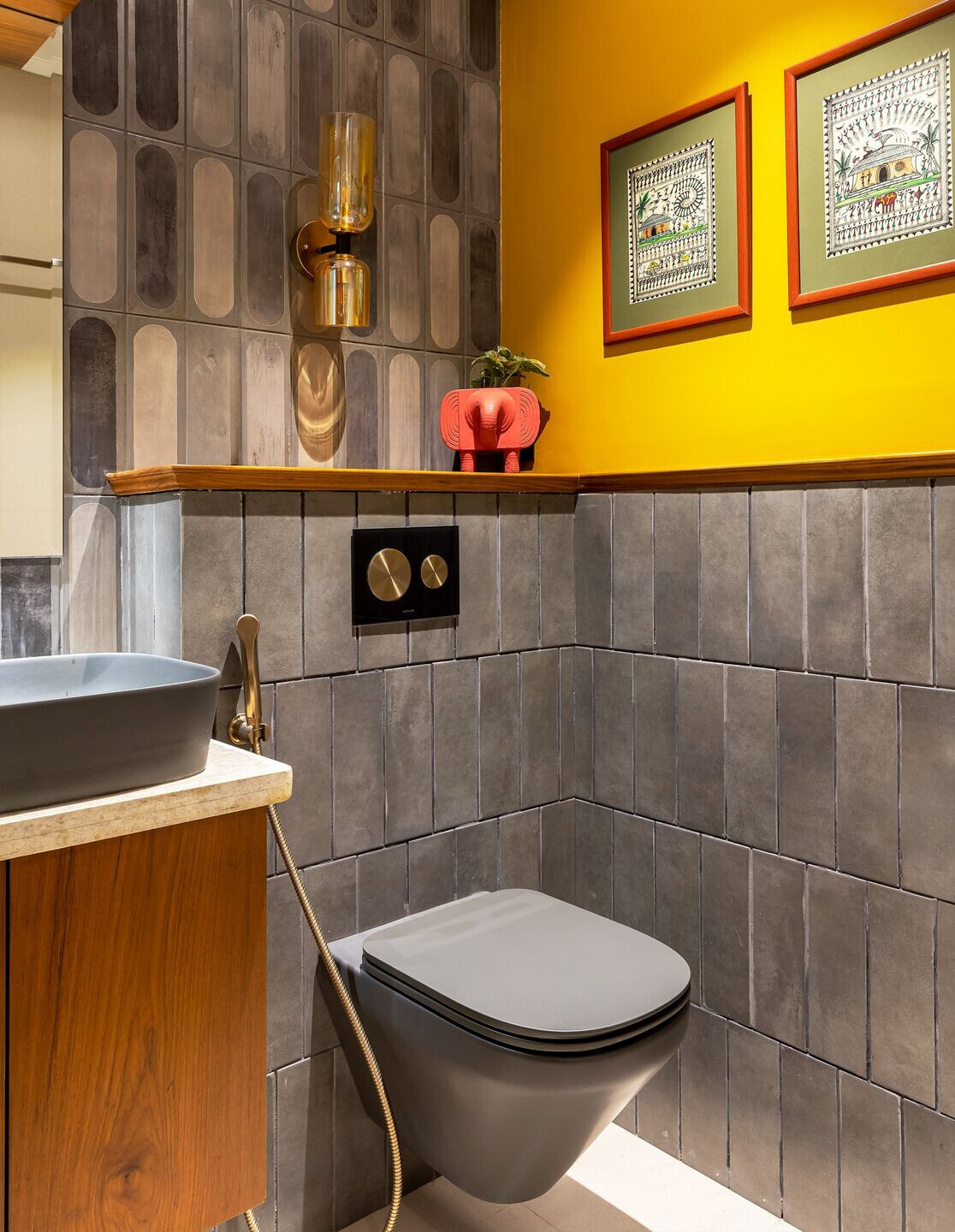 Although layout of the house is governed by its' function, the articulation is defined by the intricate details of carvings, mouldings and traditional Indian motifs.
The maharashtrian wada has been a source of inspiration for this house. Within the typical constraints of a house in an urban fabric, it is the essence of the wada we intended to capture in our designs.
The interlay of textures, colours and elements together with the functional element of the house combine to make it a happy space for its occupants…!!!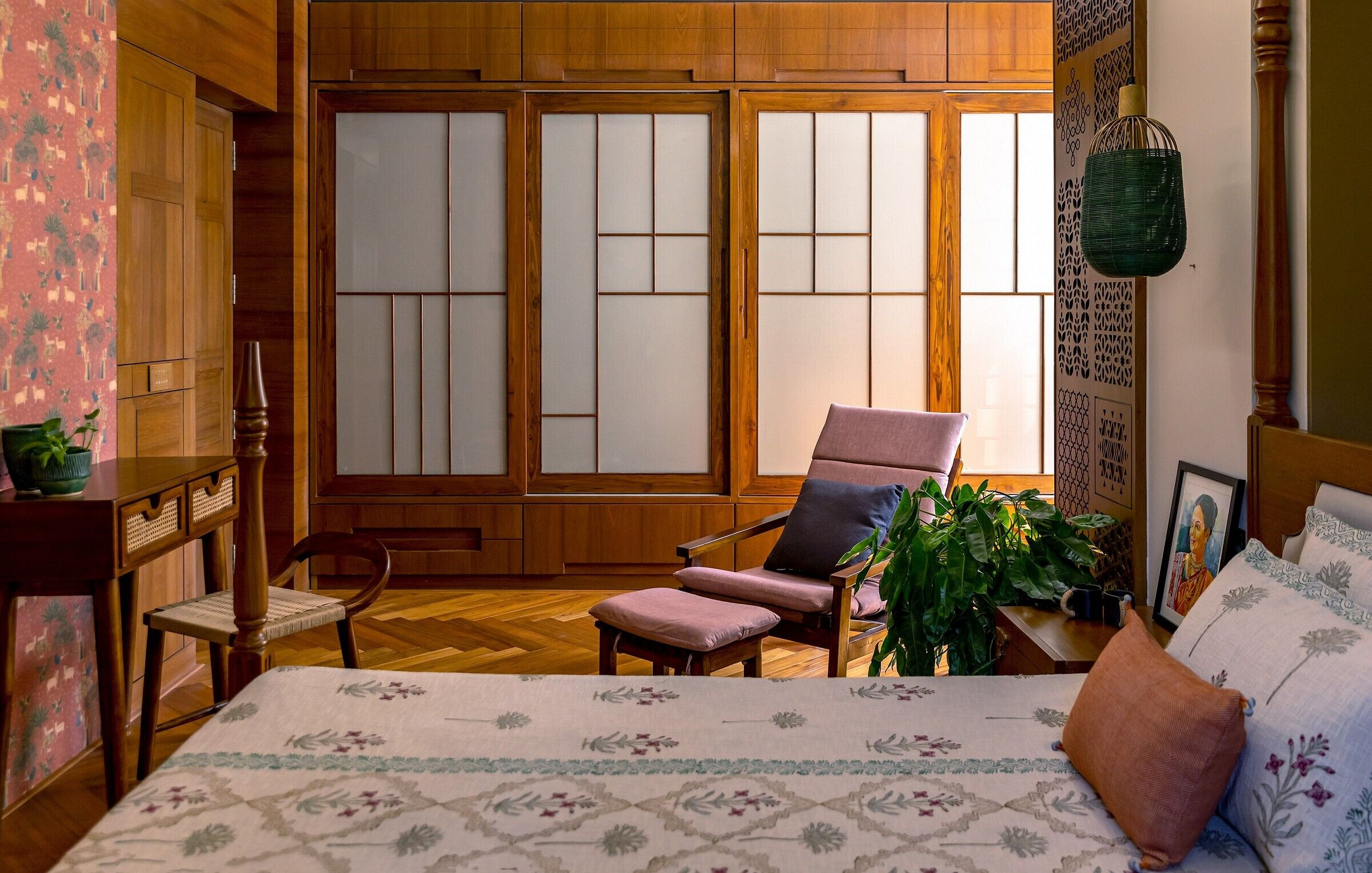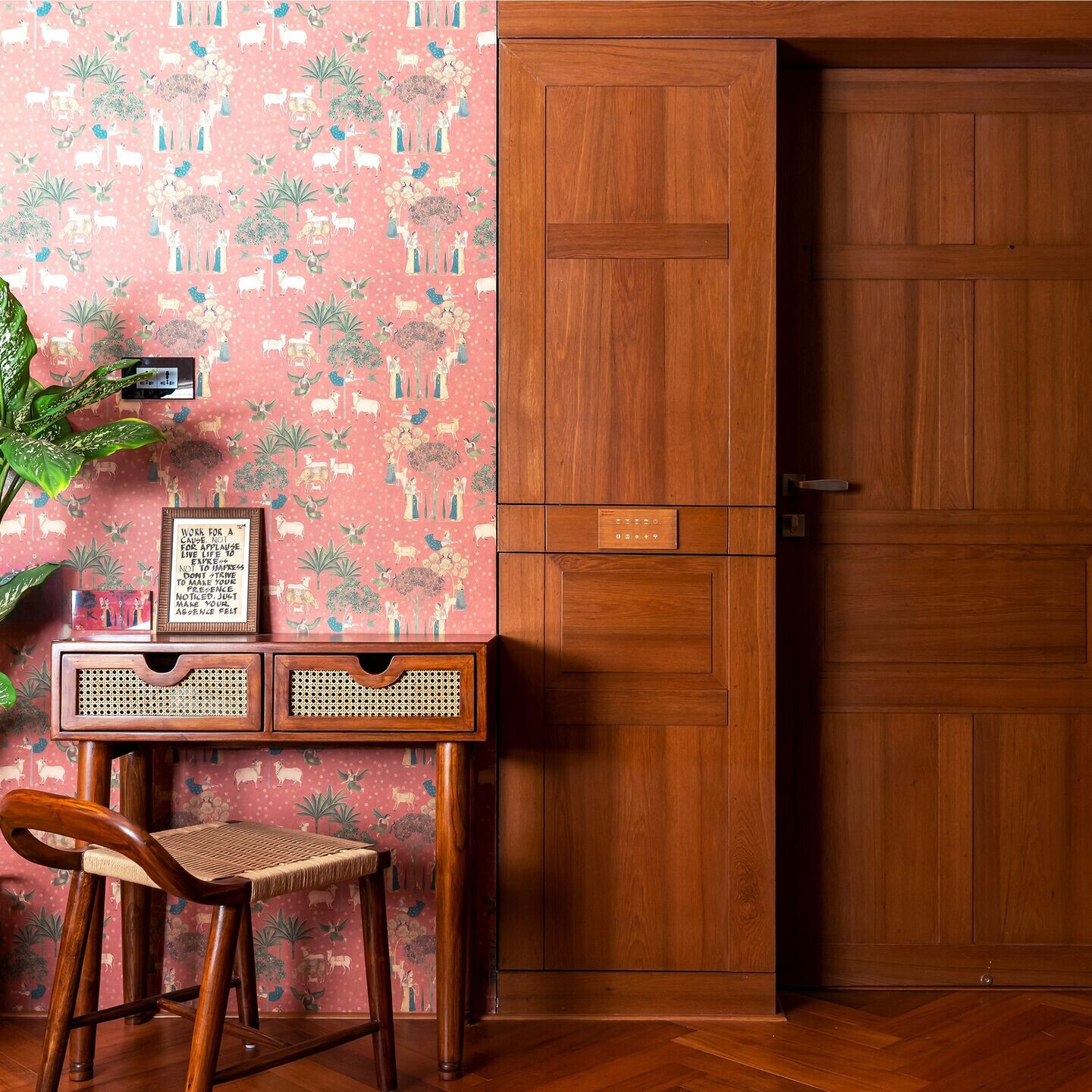 Team:
Designed by: Studio Infinity
Principal Architect(s) / Designer(s): Ar.Tushar Kothawade, I.D Chiranjivi Lunkad
Team Design Credits (for Particular Project): I.D Prajakta Sannak, Abhilasha Rajput
Photography: Yogesh Mahamuni Photography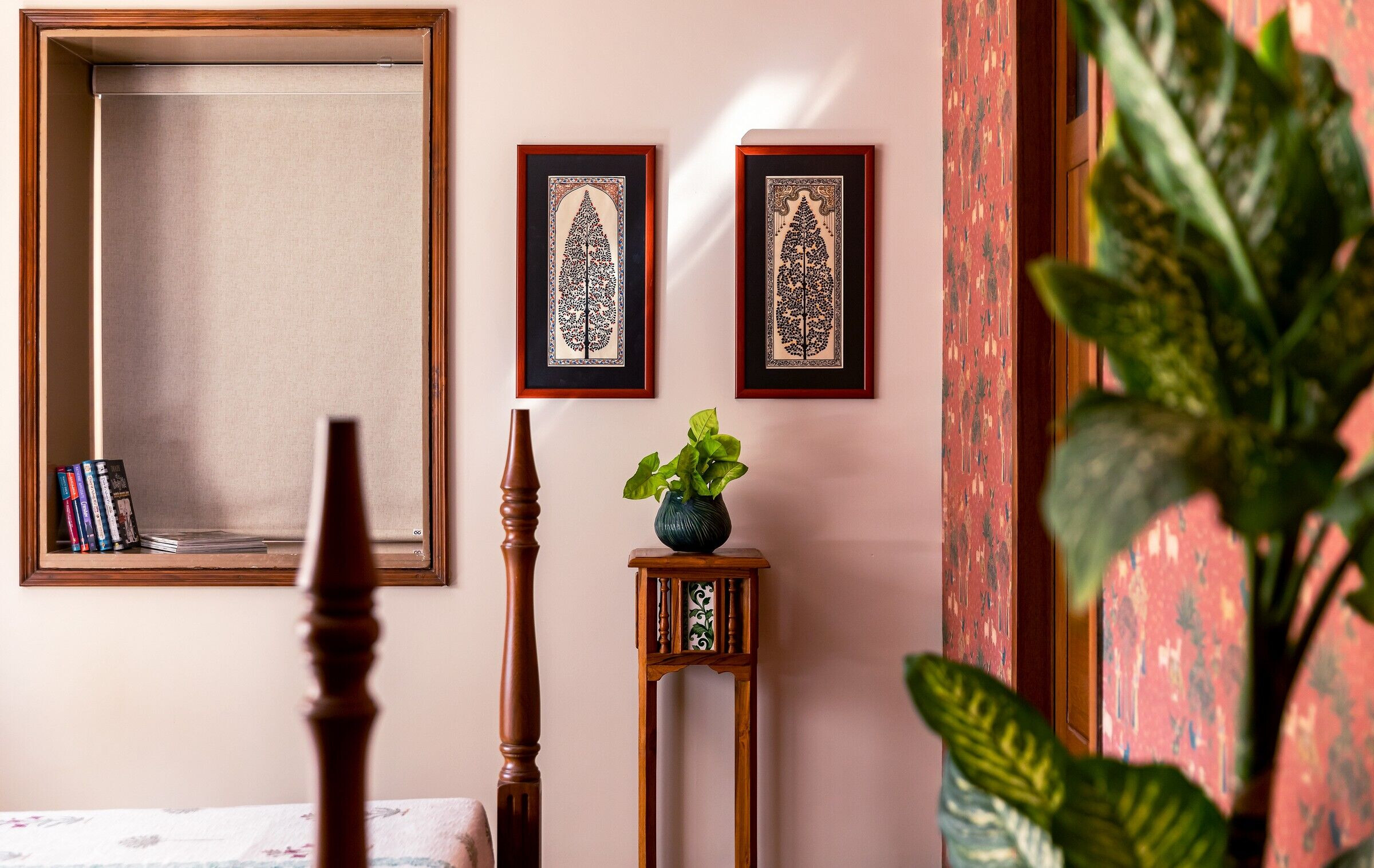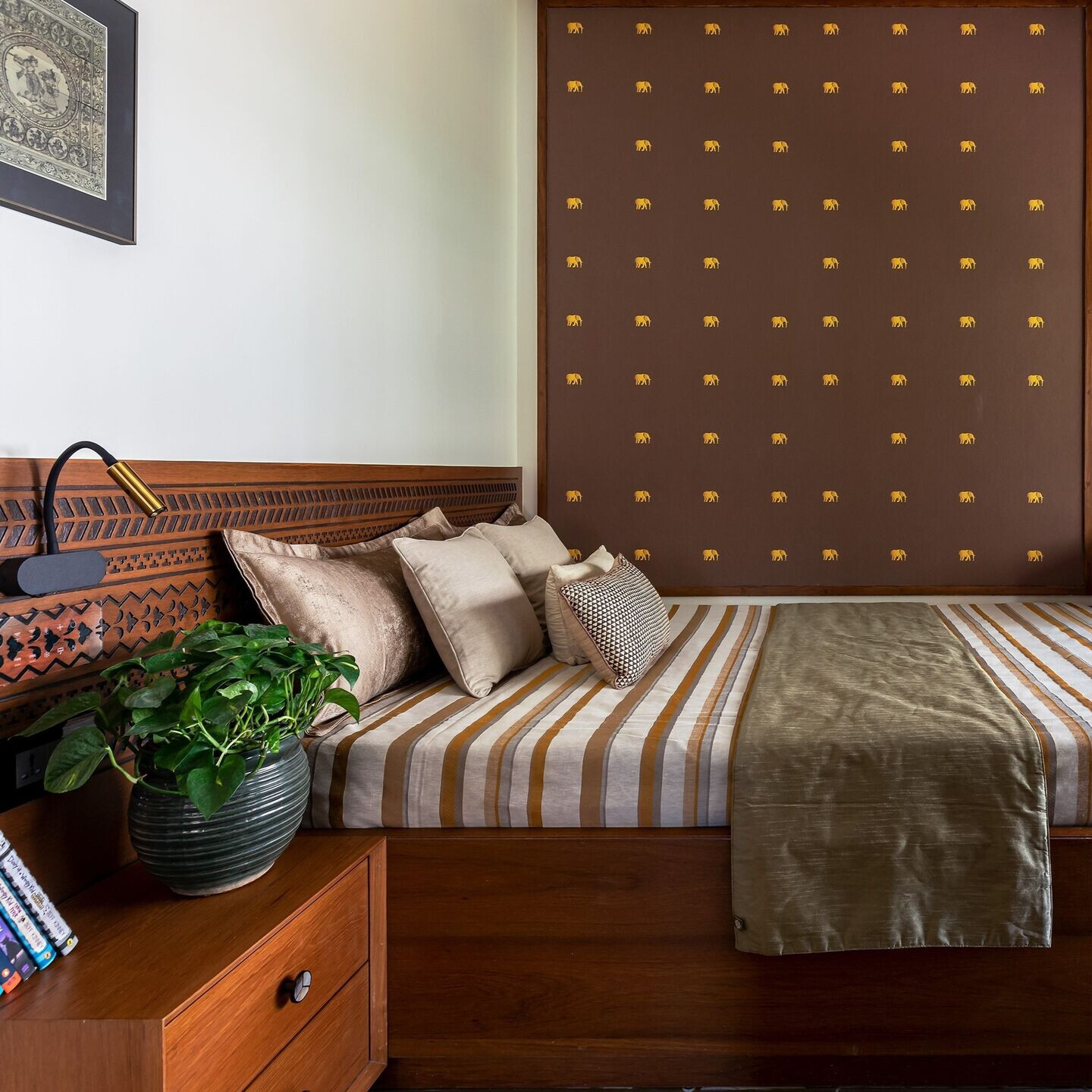 Material Used:
1. Lighting: Orange tree (decorative fittings), Vendor: Ashva
2. Doors and Partitions: Customised on site
3. Sanitaryware: Kohler
4. Flooring: Bharat flooring, Grava
5. Kitchen: Kitchen décor
6. Paint: Asian Paints
7. Artefacts: Fab India
8. Wallpaper: Asian Paints, Kalakaari Haath
9. Hardware: Hettich