The Szervita Square building is the first mixed-use development to achieve a LEED Platinum environmental certification in recognition of its excellent location, innovative sustainable built-in solutions and environmentally conscious technologies used during the construction and operational phases. The large windows allow a lot of natural light to enter the rooms. Energy-efficient elevators move people around the building, while a rainwater harvesting system further reduces the block's carbon footprint.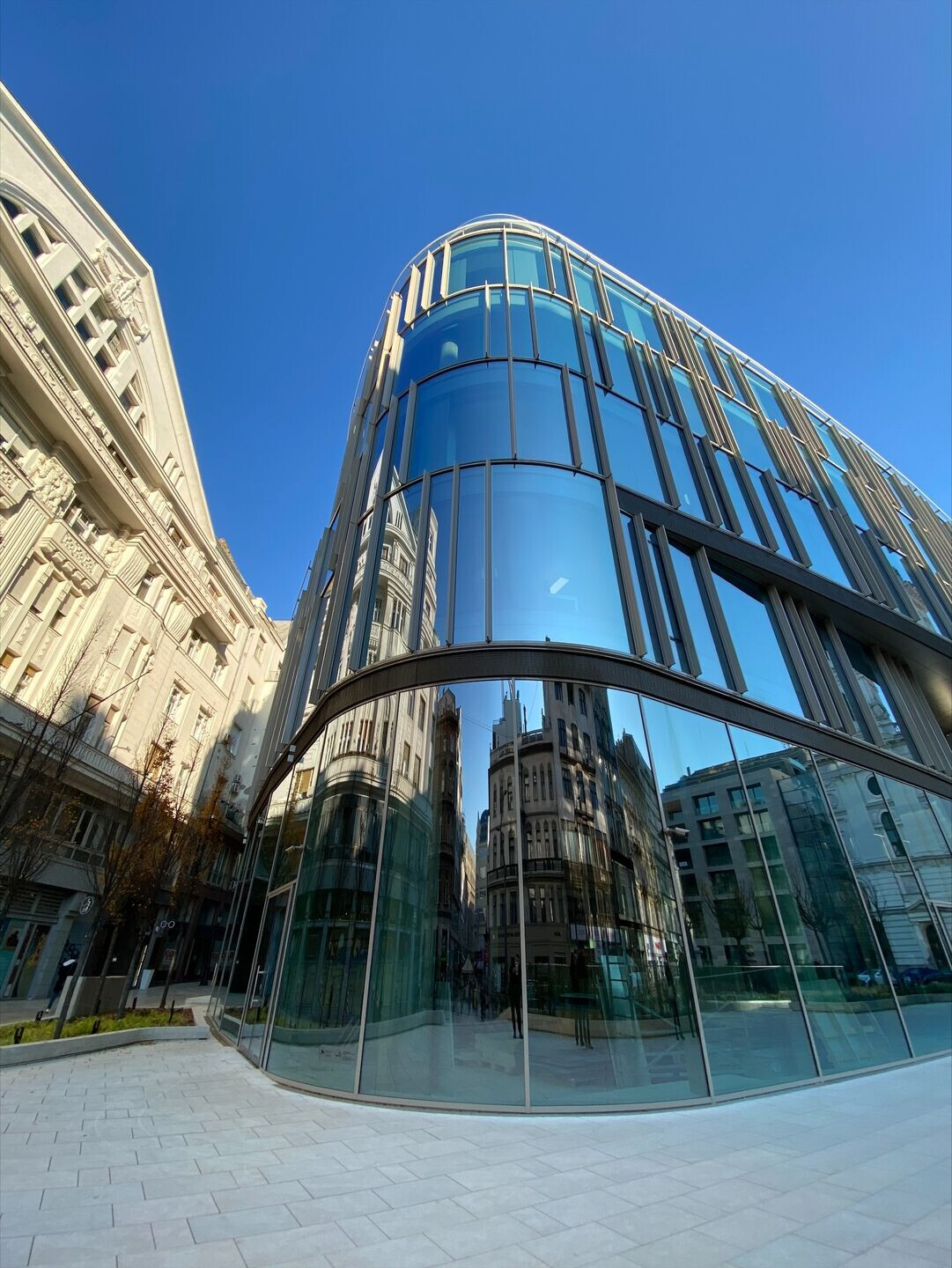 With a total area of ​​approx. 14,500 square meters – including offices, shops, homes and parking spaces – the building brings new life and a fresh environment to the heart of Budapest. With its striking color palette, lightweight and ethereal structure, soft facade contours and reflective surfaces, "Szervita Square Building" fits organically into its historical setting of famous Hungarian Art Nouveau and Art Deco buildings.
IsoPerform (Curved) XTR Silver II was used as facade glazing.