About the project, the architect created a clean interior, contemporary furnishing details, natural materials with a combination of ready and custom furniture.
This residential project "Tenement at Thaltej" is a mixture of modernism where, we are serving spacious rooms with minimum furniture and clear details - to give a minimal design look.
Entering through a cozy verandah to an open plan of living, dining, and kitchen.
The overall neutral-tone palette gives the house a homely feel, and the pop of choiceful colors is like a cherry on the cake - giving it the right balance of artsy and homey.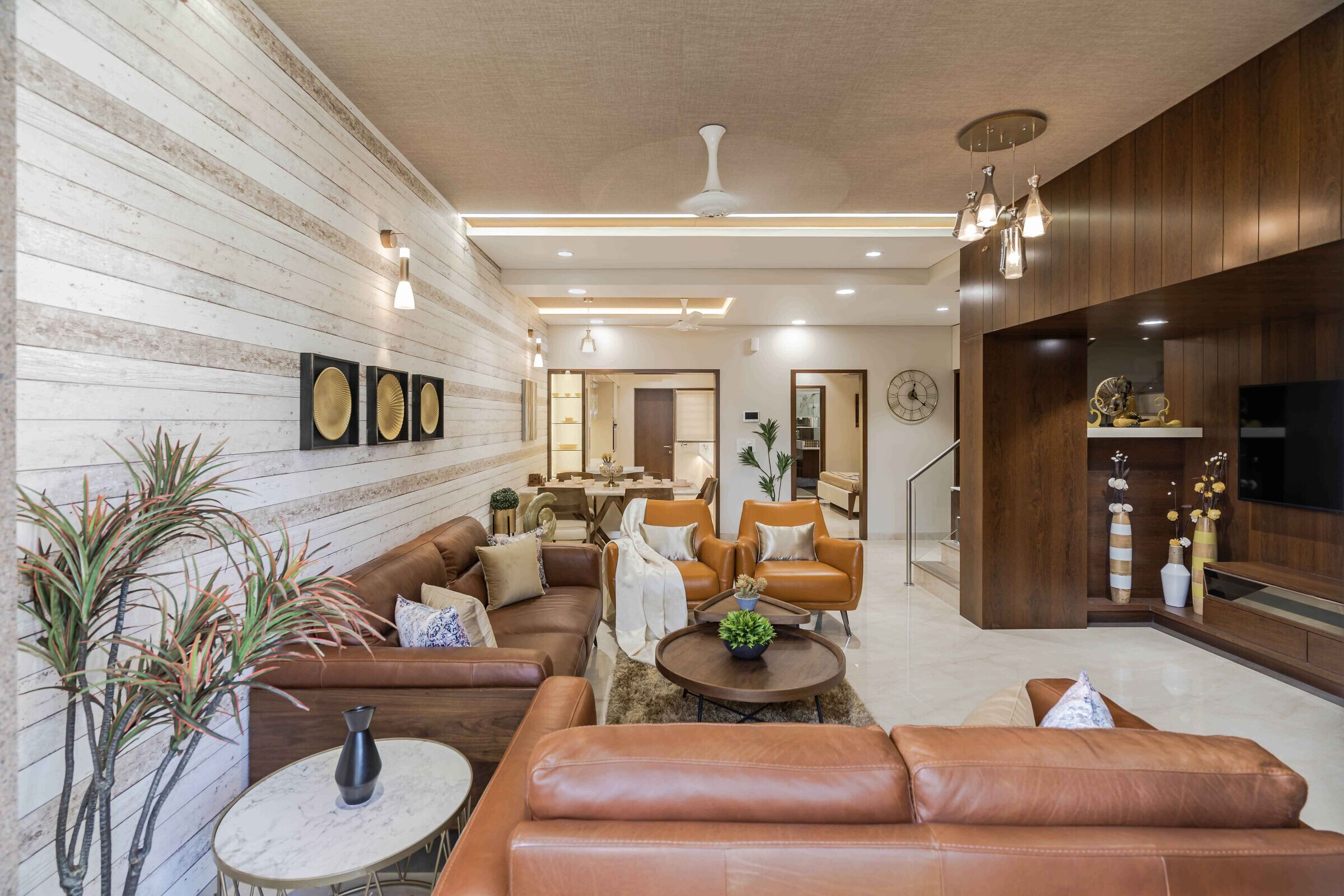 The front garden is basically an extension of the living room. With a beautiful sitting and a few potted plants with brick-cladding walls, this space seems like the most intimate place to have the evening coffee on a rainy day.
The Corian finish top for the platform and PU finish for the furniture keep the kitchen bright and natural. The Dining top is gorgeous artificial white marble that makes the space even more spacious and light.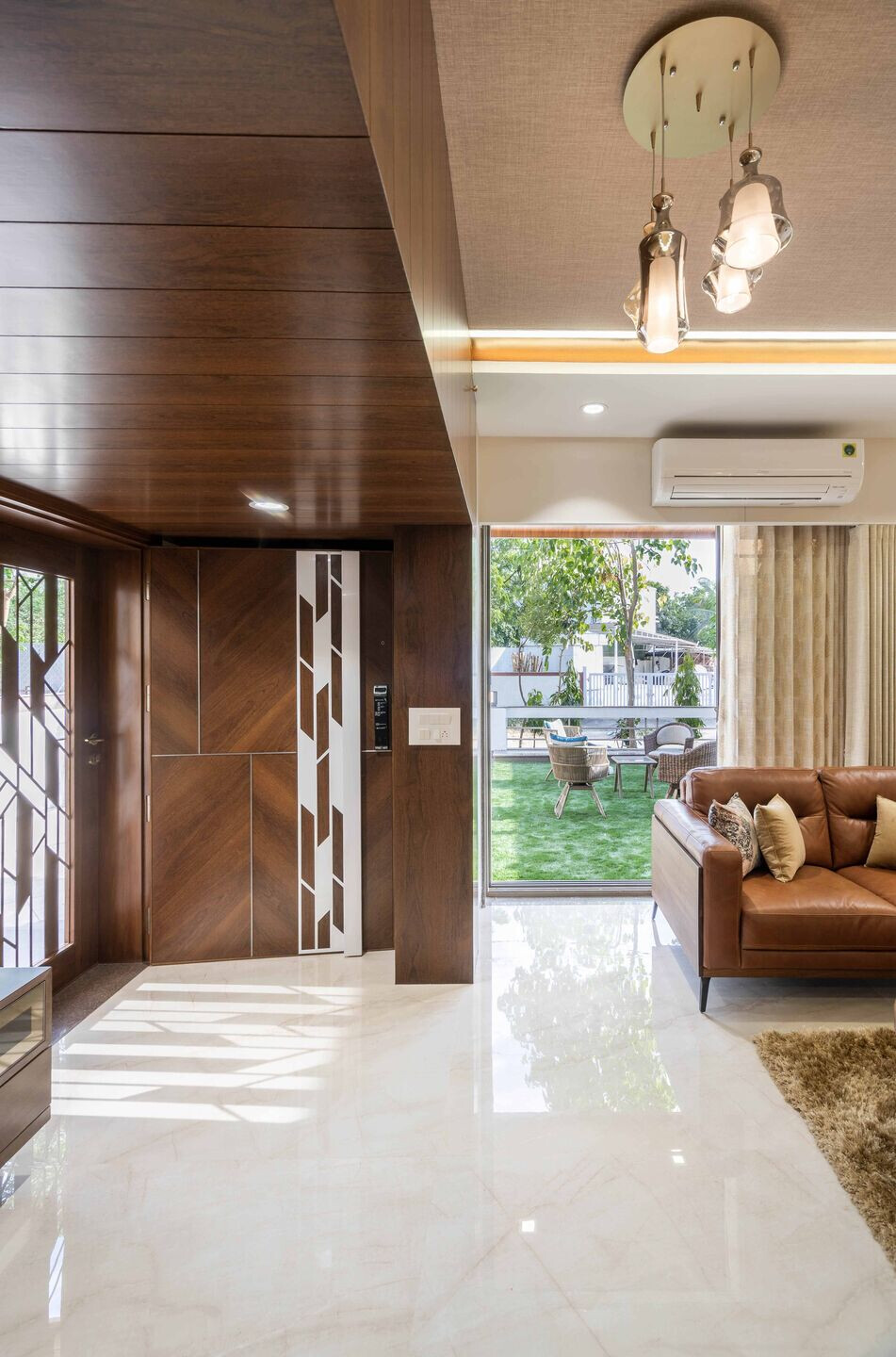 The bedroom on the ground floor belongs to parents, where a beige and brown color palette gives a simplistic and everlasting interior.
The upper floor houses two bedrooms and a puja room.
The daughter's bedroom is imagined to be moodier, with its veneer wall covering while continuing the idea of minimalism in the details of the wardrobe.
The daughter's room is given an unusual balcony space, that utilizes the slab of the ground floor roof extension as flooring and is synonymous with a floating standing balcony.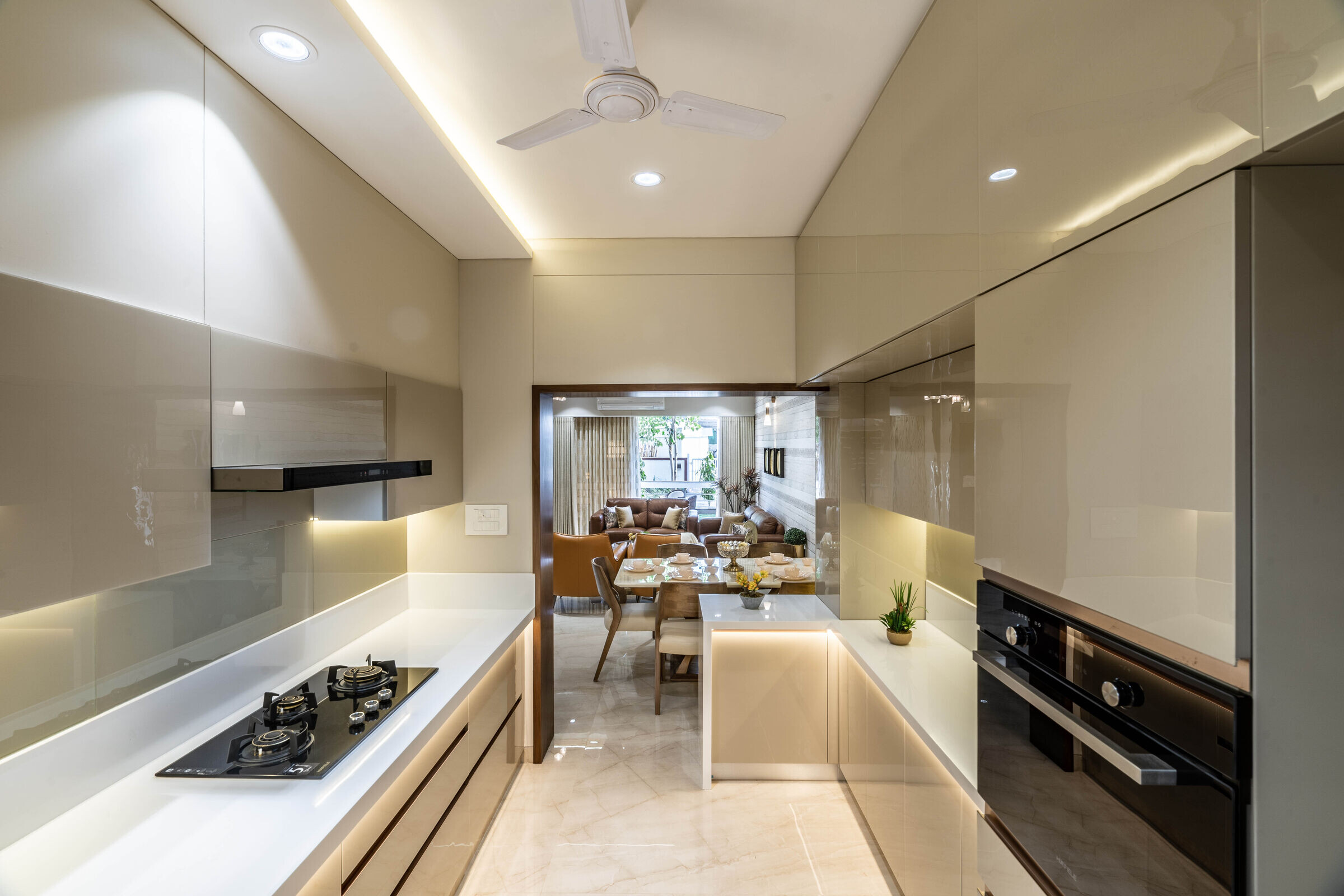 The son's bedroom is dramatic with its backdrop pattern of mcm cladding and mirror Patti, which further reflects in the tufted pattern of the headboard. The minimalist study table is designed in the cozy corner.
Pleasing interiors are all about the right proportions and a good mix of colors and materials and also a balance between client requirements and an effective program.