The author of the project is an architect/designer Rusa Tumanishvili, who was able to fulfill the wishes of the residents - practical and decorative at the same time, integrated spaces so they can welcome friends and accommodate family life.
The project's biggest challenge was to connect the environments and spaces between a very classic and huge old antique chandelier, and an old vintage golden finished mirror together with very minimalistic and modern furniture. So the designer decided to create a minimalistic interior with some scent of French style on some walls with moldings and decorative plasters on the ceiling, but it had to be very light and concise not to fill the space with its heavy character.
The Living area is the room in which technology blends perfectly with tradition style.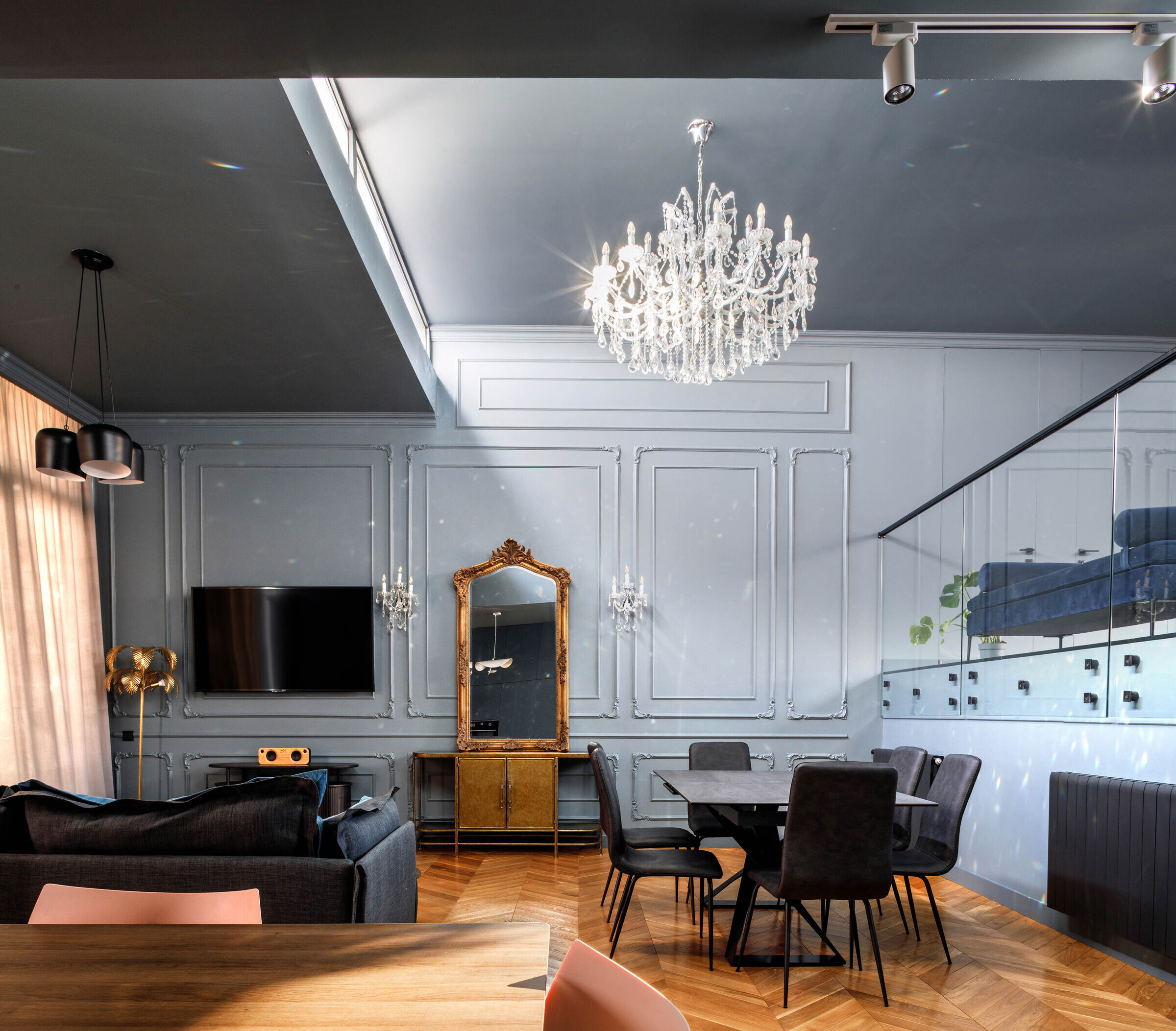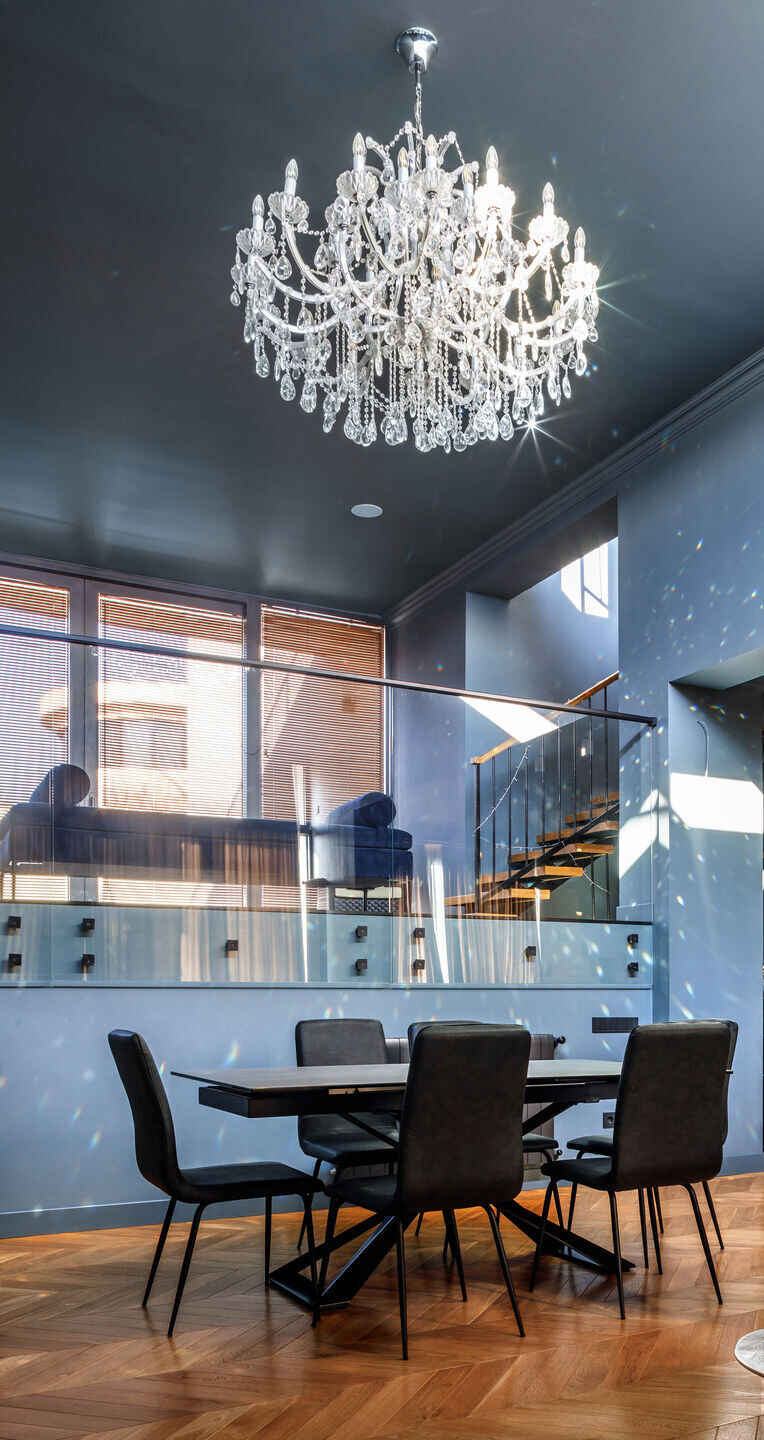 From the lamps through to the architectural lines of kitchen design, every single piece of furniture or matching article is carefully chosen to enhance to the maximum elegance of the mood and charm, interior has the designers characteristic style as all of the projects of her.
Whenever possible, contemporary elements were introduced which, in combination with the classic elements, create a lively and modern interior.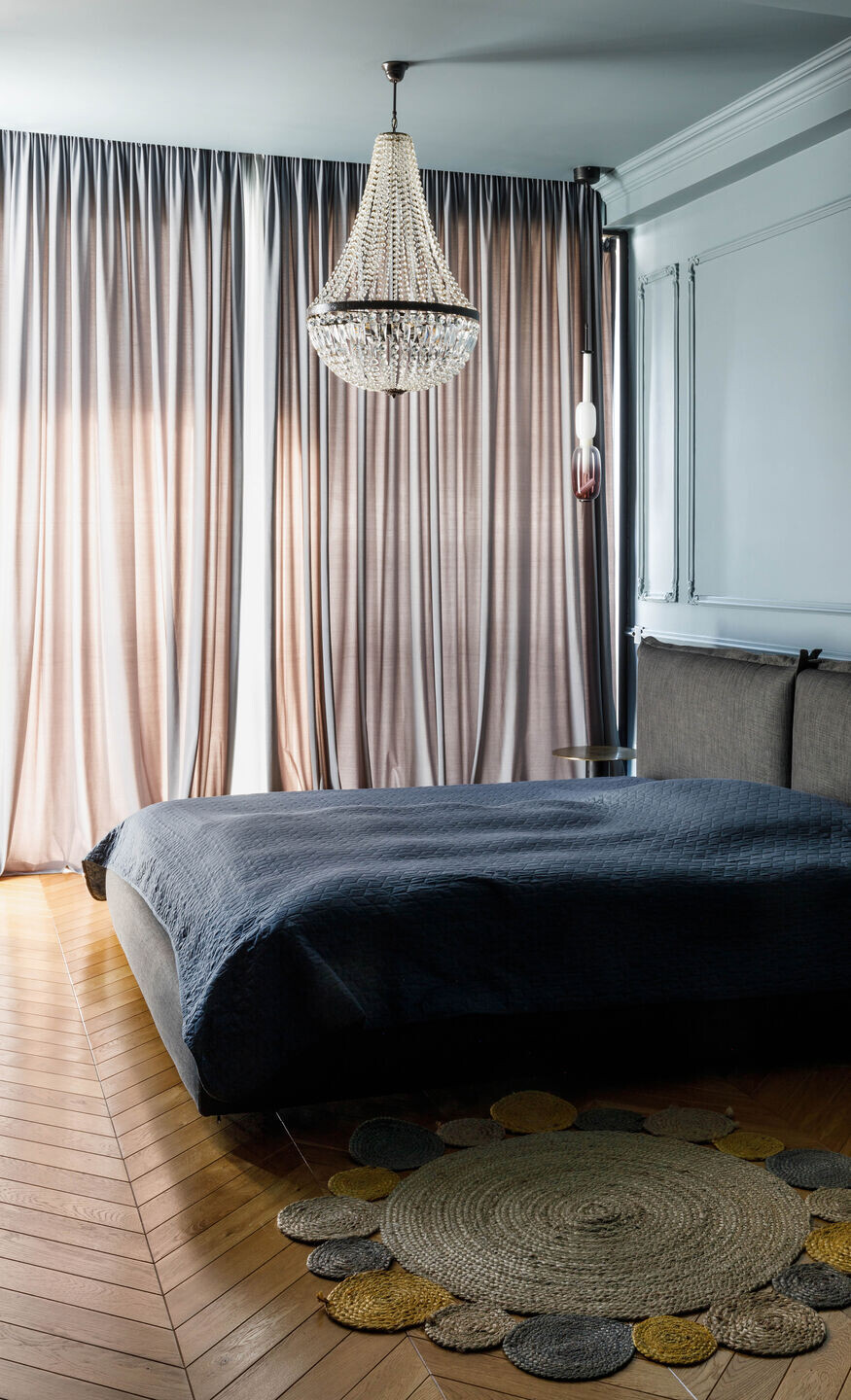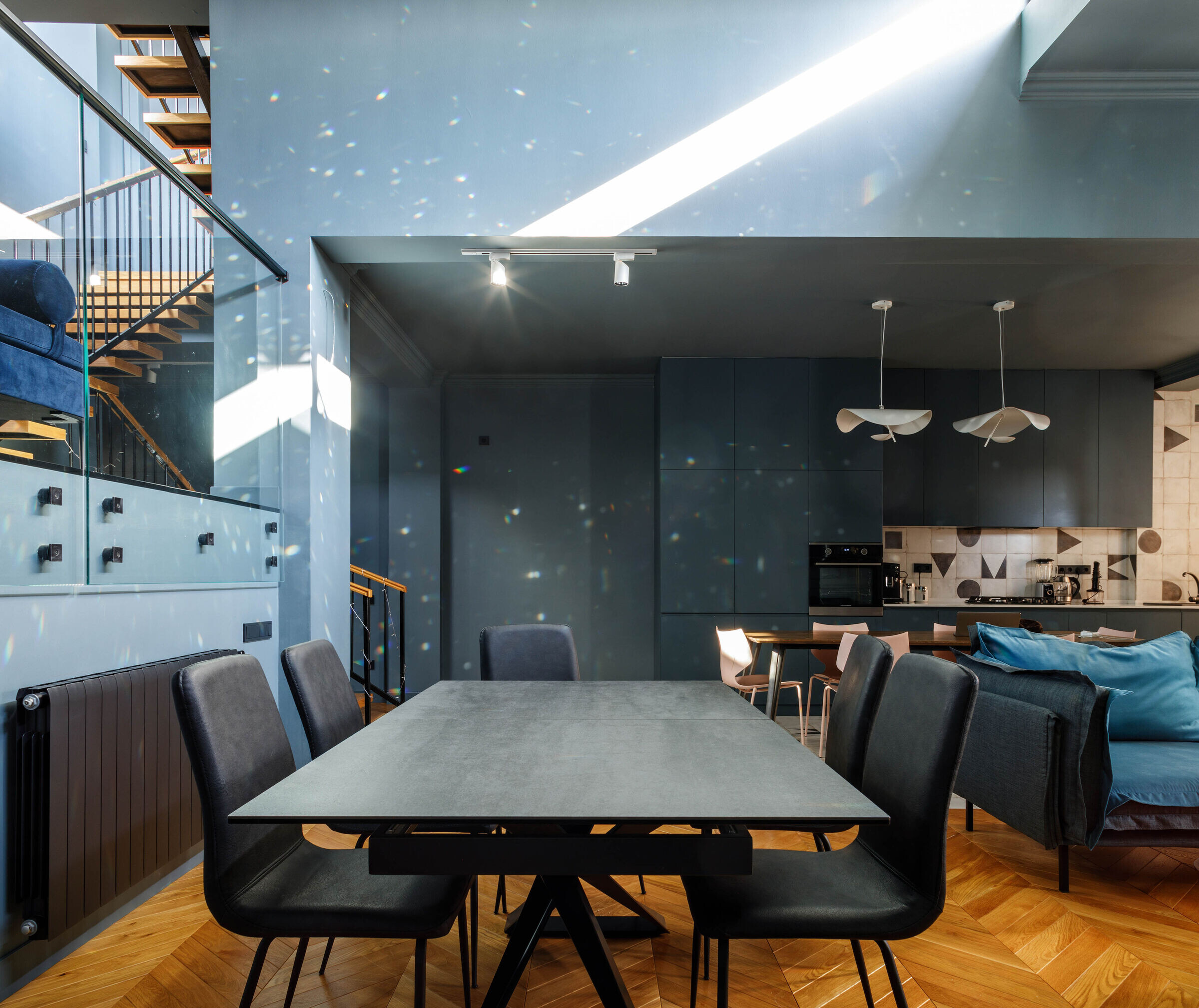 The interior is dominated by dark blue color with modern accents and colorful floor tiles in the hallway to feel the airiness of the space. The walls and ceiling are painted with the same dark blue color and the doors are as well. Doors are very minimalistic with hidden frames and it seems like there is the same structure as walls. In general, the doors are painted MDF specially ordered for that private house with non-standard height according to the design project with hidden frames and chosen with a very similar color as it was on the walls. All space has bright and sunny wide windows so it was easy to blend dark colors with classic and modern scents together. Also, ceilings are higher than usual and it is more than 5 meters in some areas. On the ground floor, there is located living room separated by a half wall from the kitchen and one bathroom for guests along the kitchen. The open space gives the area to enlarge it and feels like bigger than it is. On the first floor, the are the hallway and the master bedroom with the bathroom and closet together in the same space.