The notion of "Reconnection" lies at the heart of the newly renovated office tower of Herzog Fox Neeman (HFN), one of the most prestigious law firms in Israel. Auerbach Halevy Architects, appointed as Lead Designers for the renovation, aimed to preserve the firm's values with a push towards openness and connectedness at the heart of their conceptual thinking.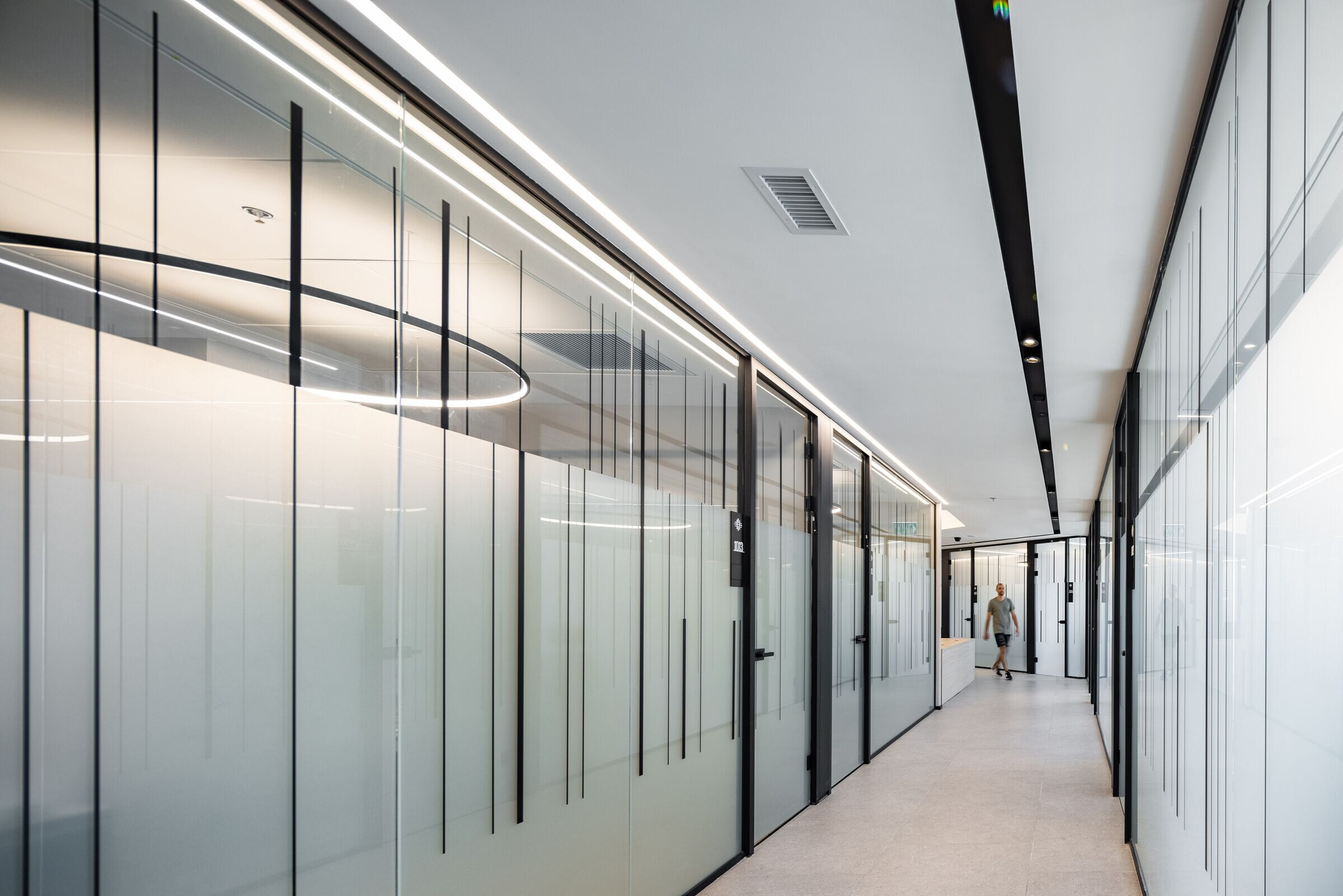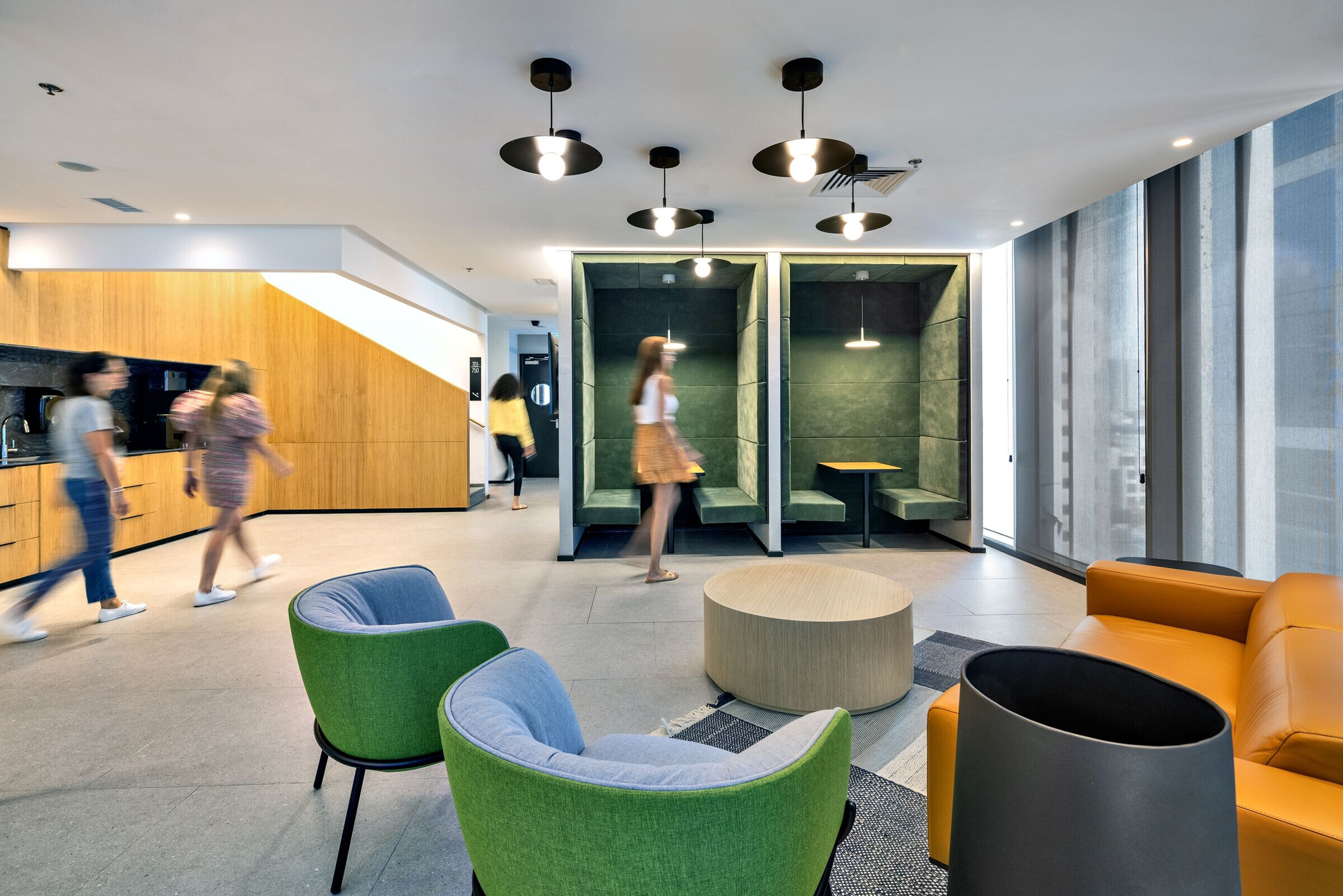 In 2019, 36 years after the company's founding, Herzog Fox Neeman, moved from their previous 3000sqm offices in Beit Asia to a beautiful, newly renovated 16-storey office tower in Central Tel Aviv. This created a highly complex challenge for Auerbach Halevy, who were tasked to transition the HFN offices from their previous 2-storey office space to a far more substantial 25,000sqm vertical tower system to house up to 800 employees.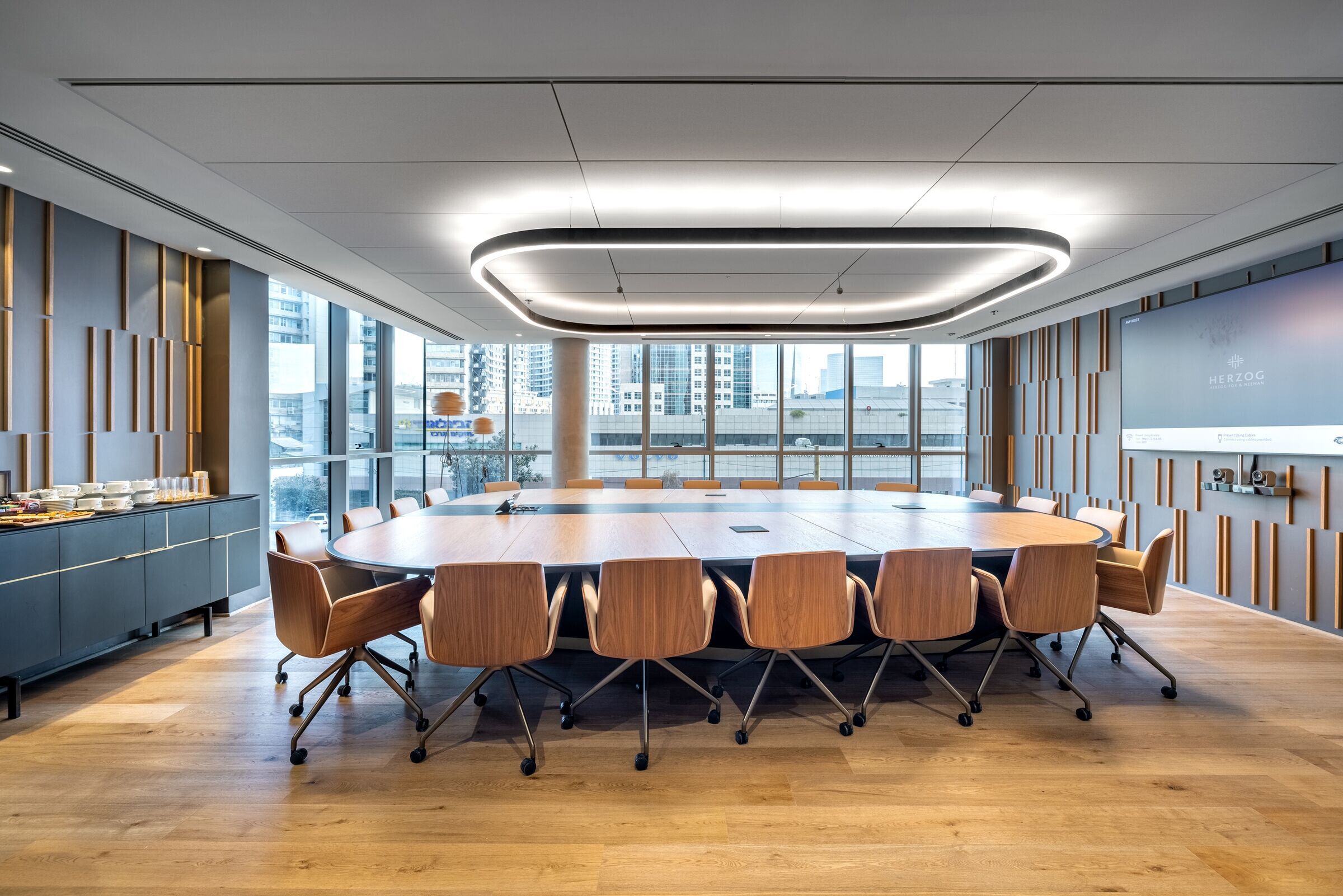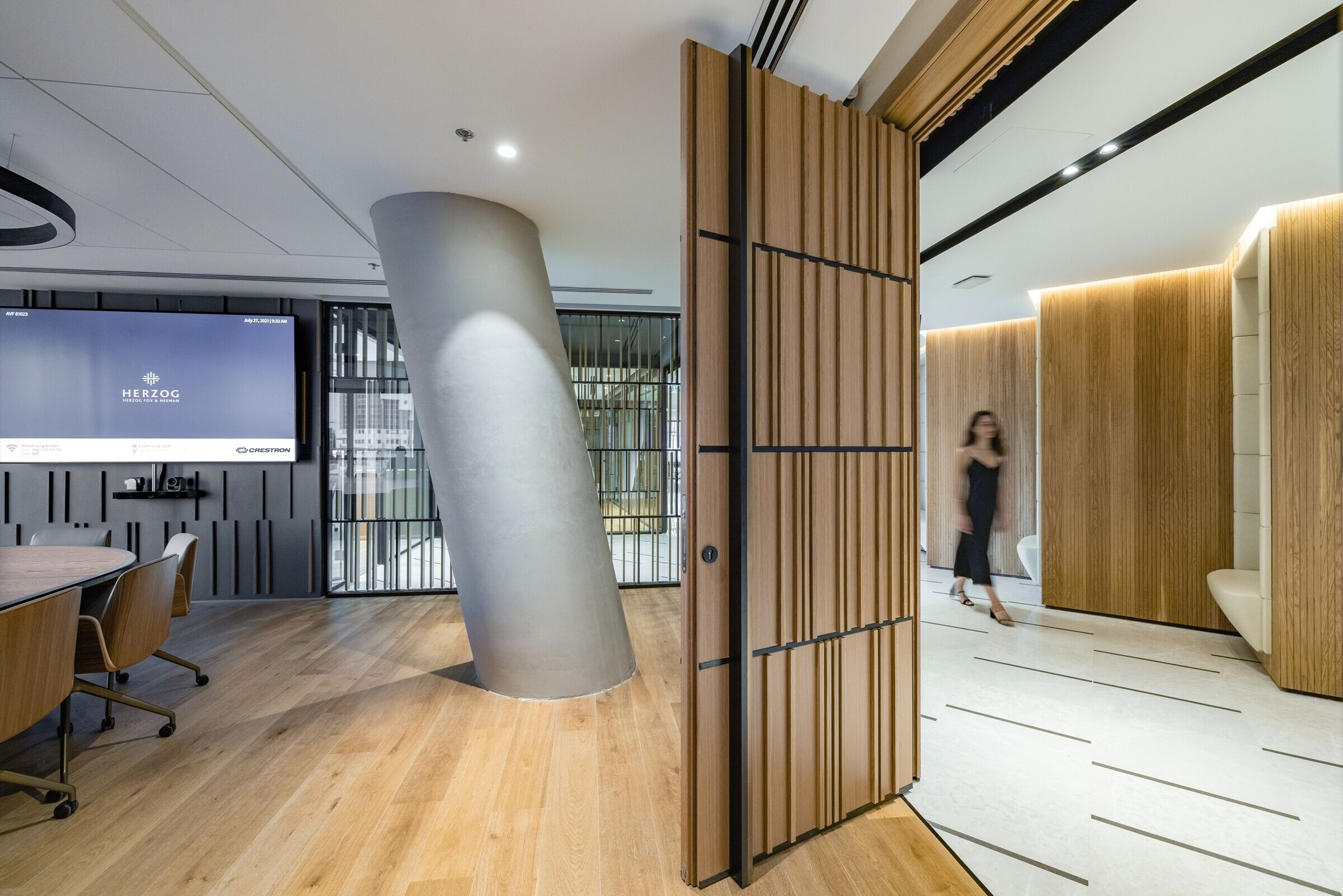 "A vital focus for the design was to ensure the dramatic scale shift of the offices did not compromise the daily, close-knit relationships and connectedness so vital to HFK's office culture" says Ori Halevy, Principal Architect for the project.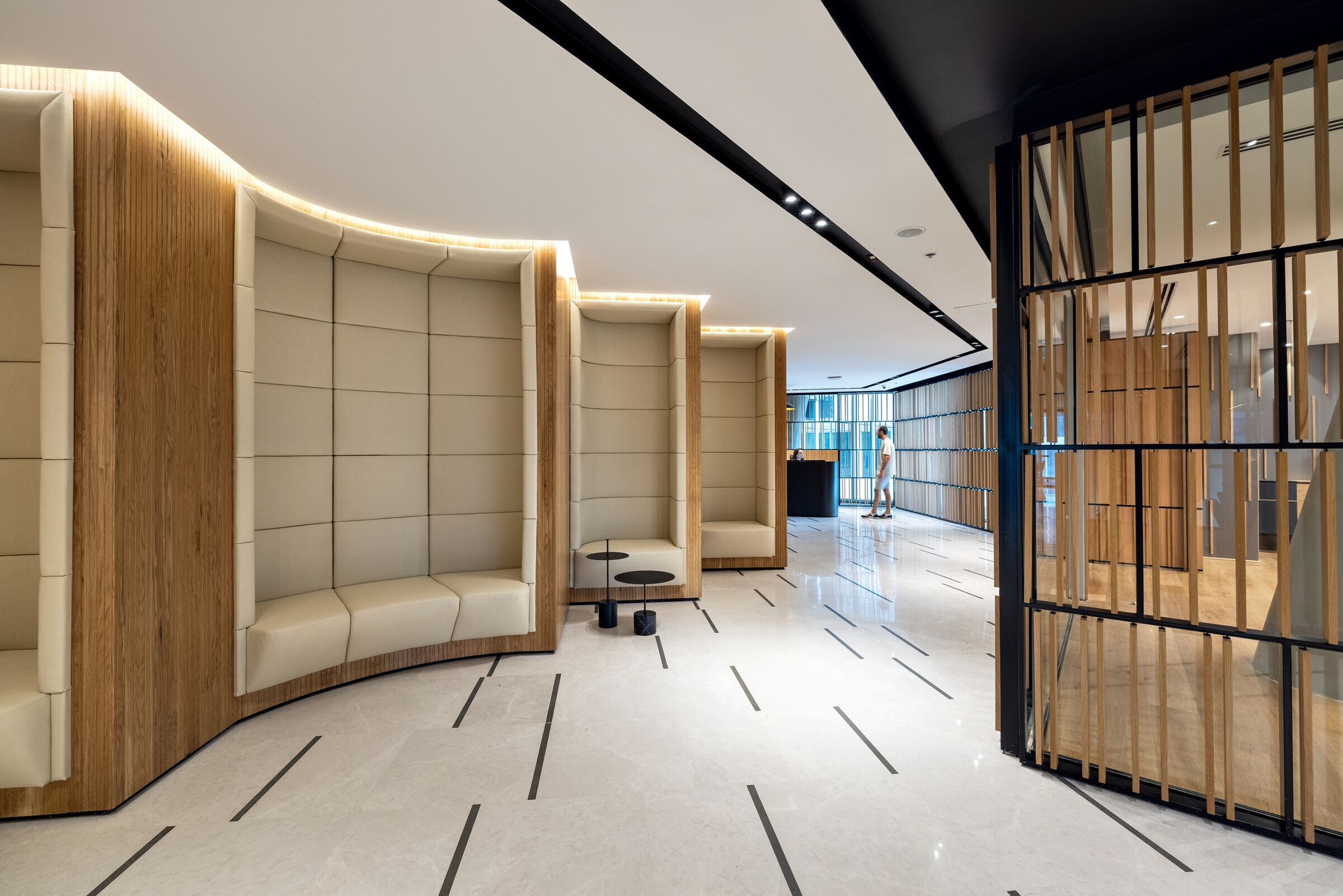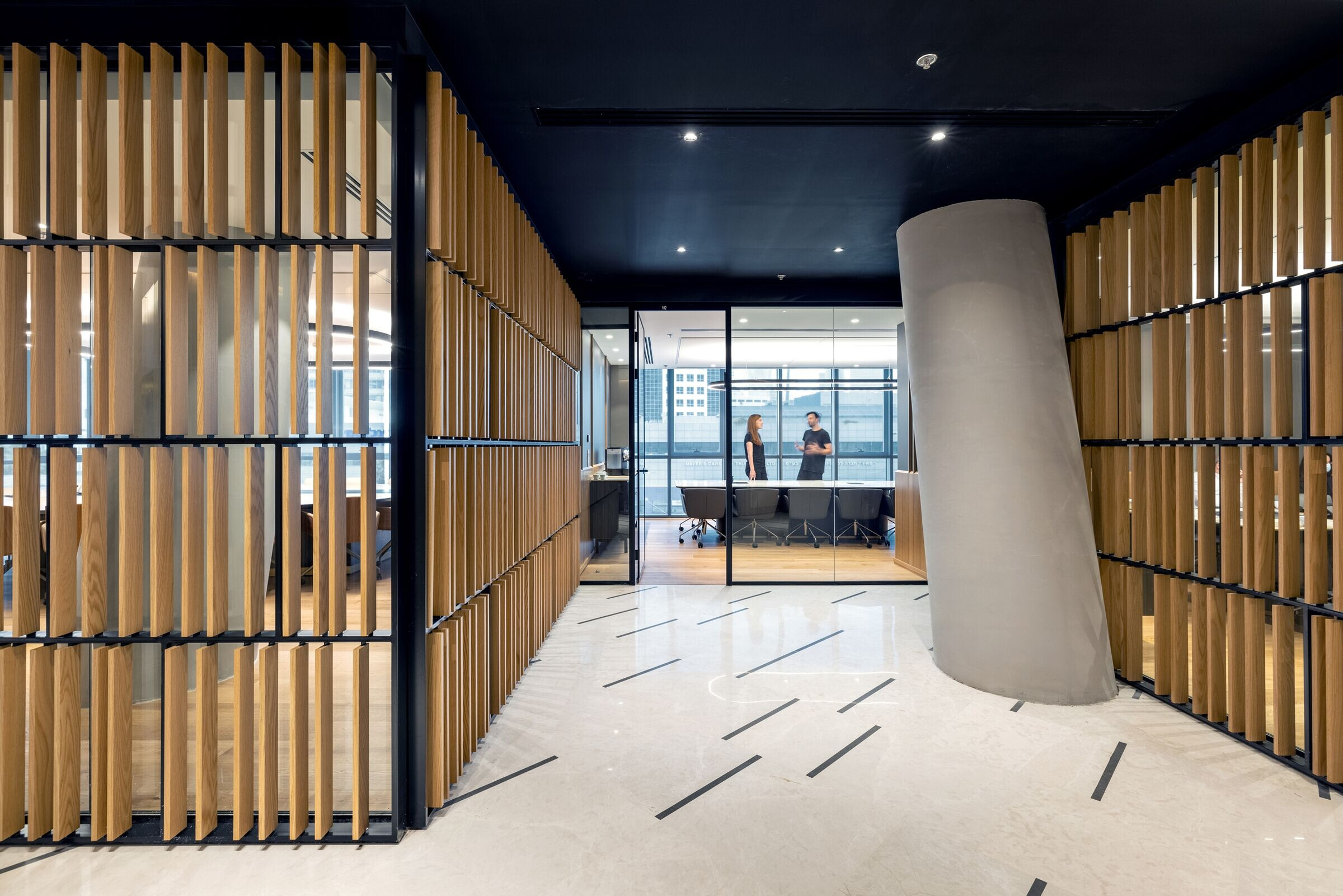 The airy, open office and whimsical common spaces of the new HFN tower creates a new approach for what innovate design office can look like, with a blend of co-working lounges and workstations, where HFK's employees can collaborate and dialogue together to drive future growth.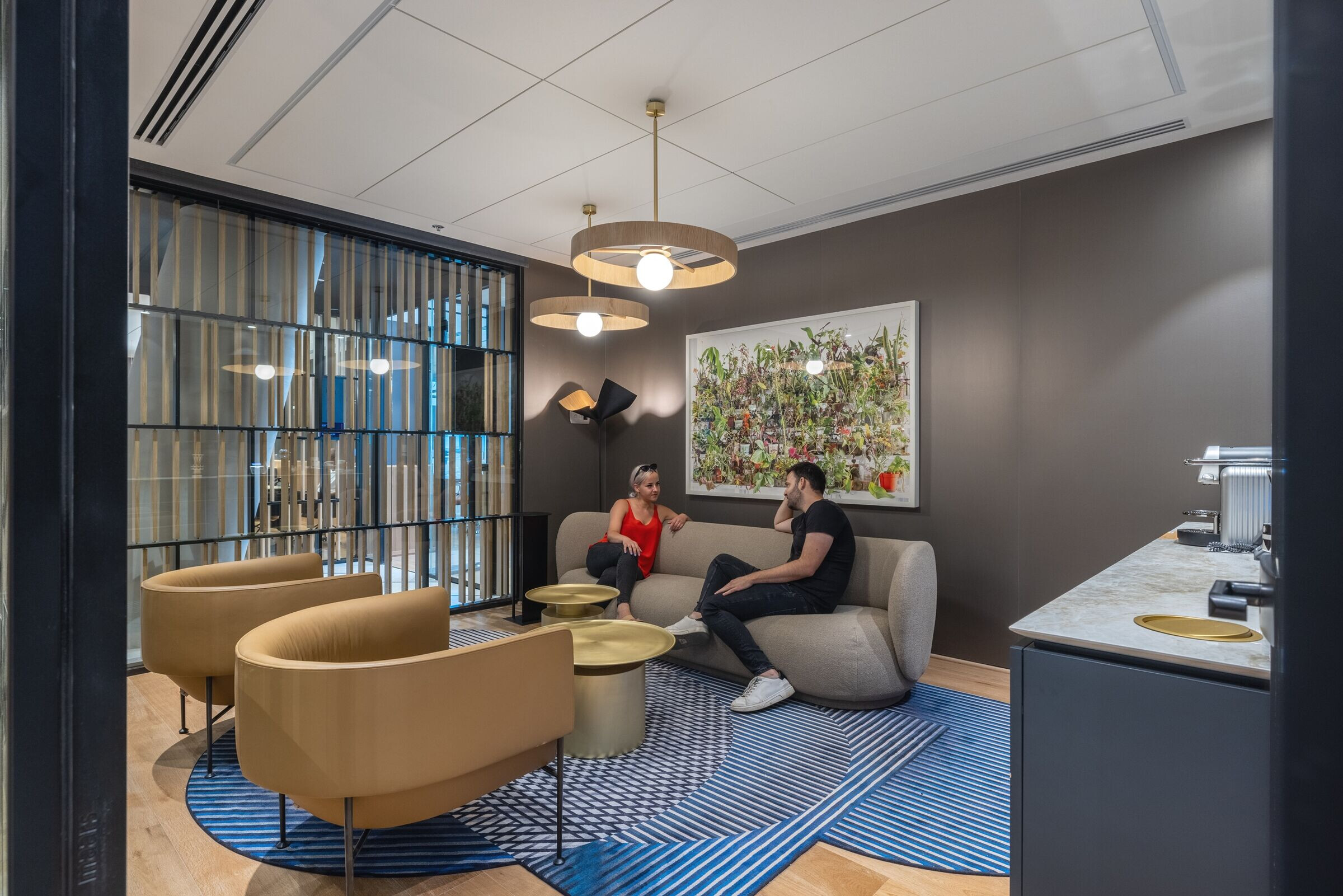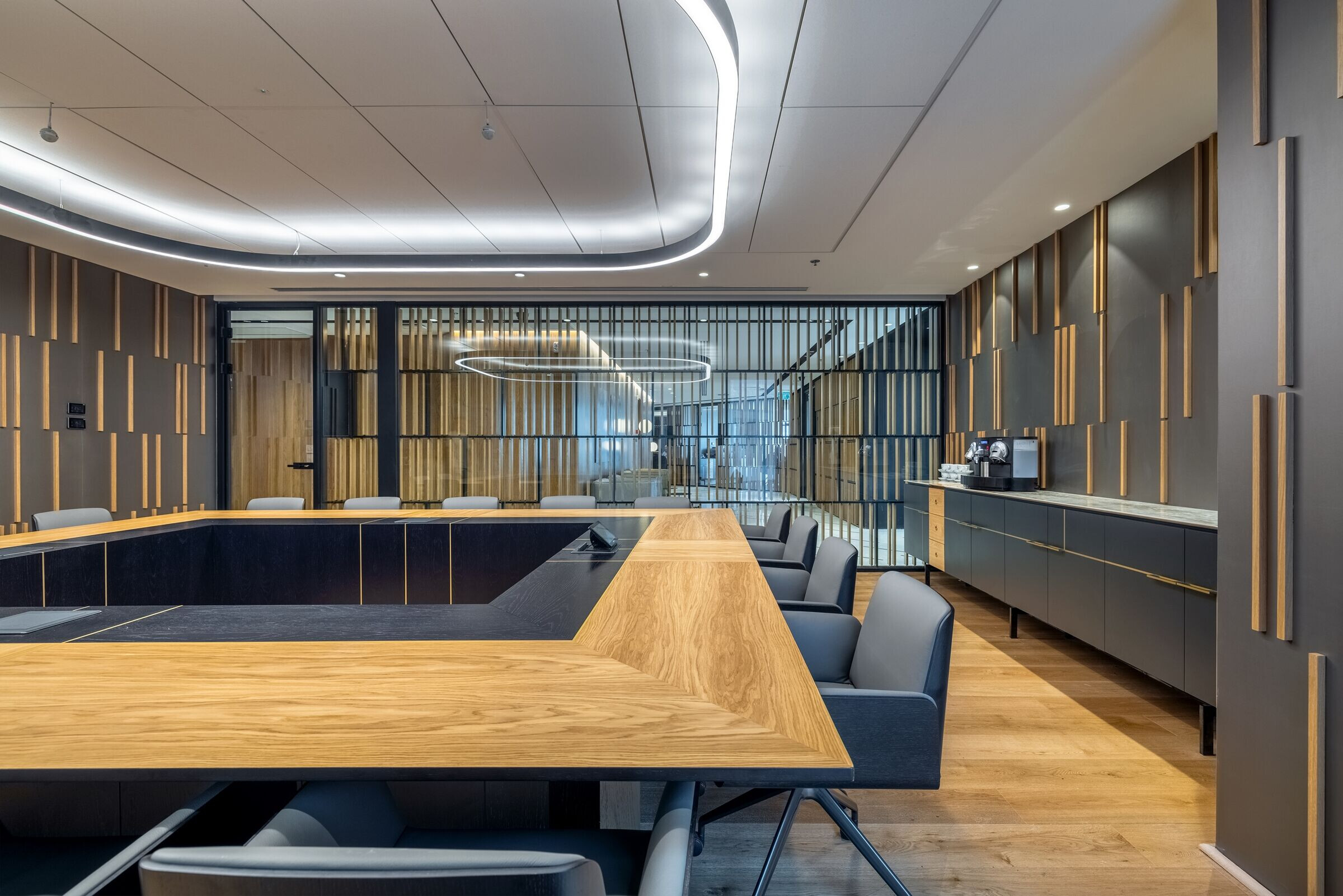 Auerbach Halevy's conceptual thinking influenced numerous relationships between the renovation's modern design, and its connection to HFN's 36-year heritage, with the aim of providing a truly 'timeless' architecture.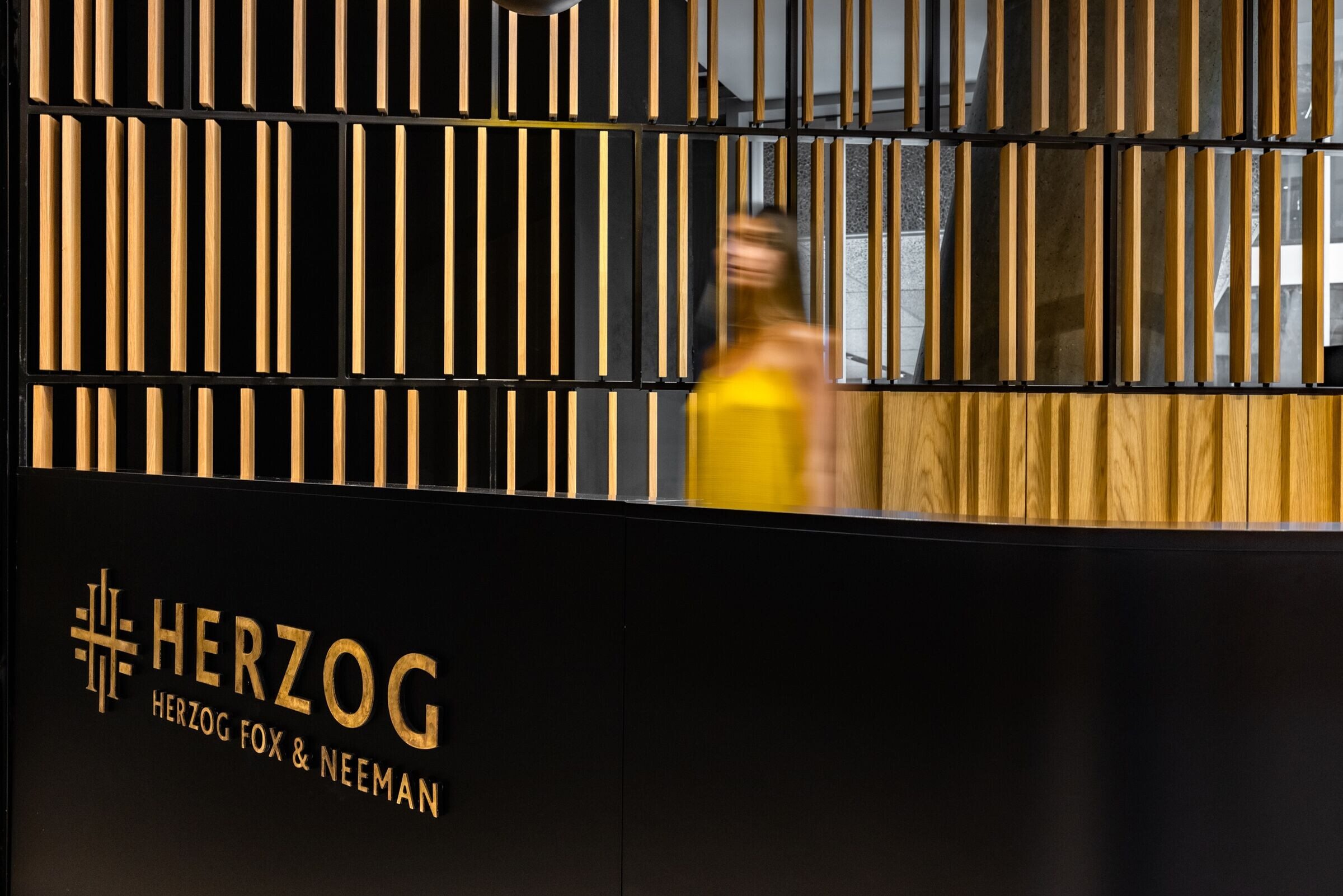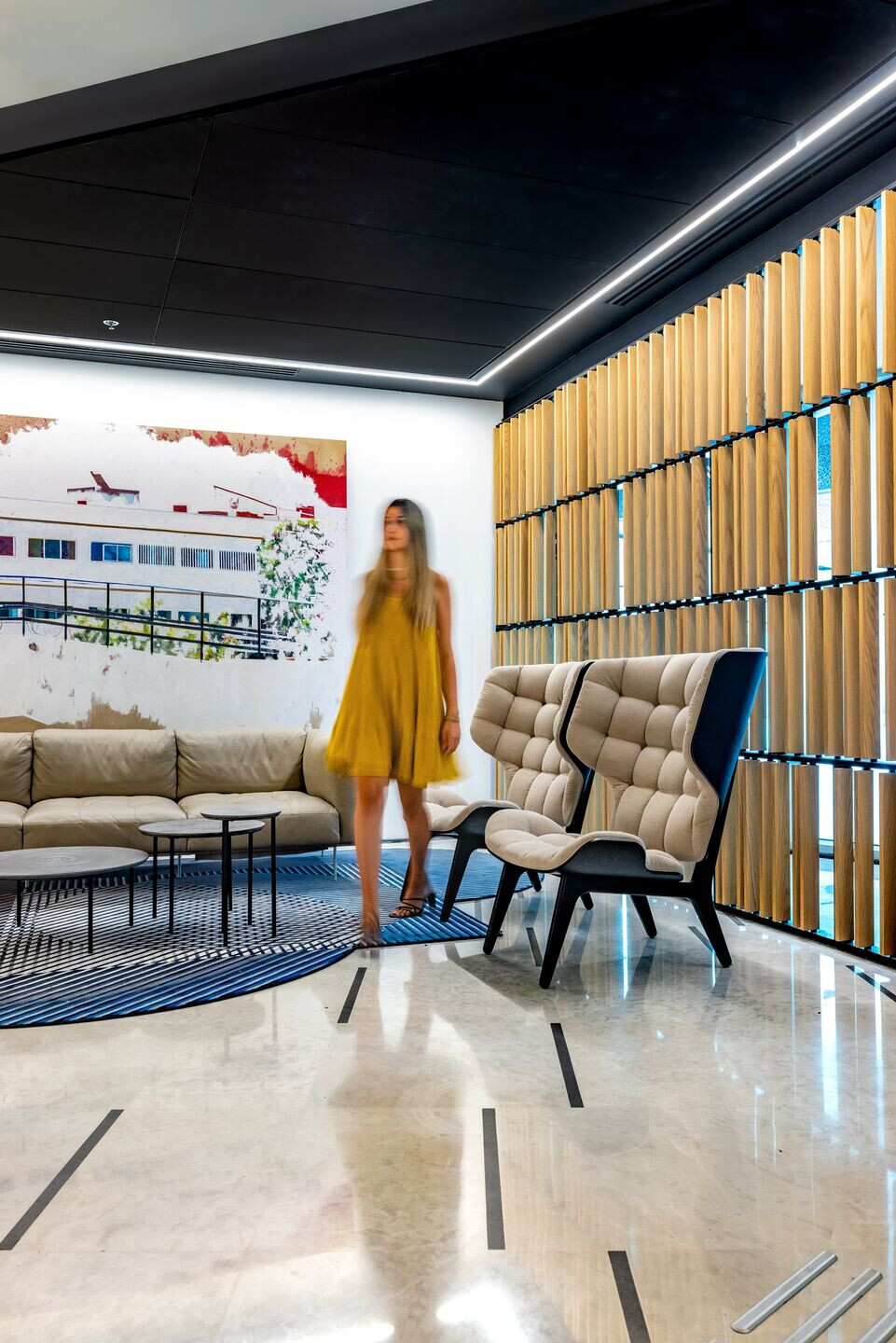 The first floor serves as the main client-facing interface. The space conveys professionalism through elegant, precise geometry. The corridor access and workstation booths create a transitional space, hosting a composition of lattice vertical and horizontal elements. The wooden lattice acts as a skin, designed to either reveal or conceal the adjacent private meeting rooms. The same language and rhythm is applied to the treatment of the offices through the creation of bespoke offices furnishings; a series of custom-made dressers and tables combining porcelain granite, oak and elegant brass finishes.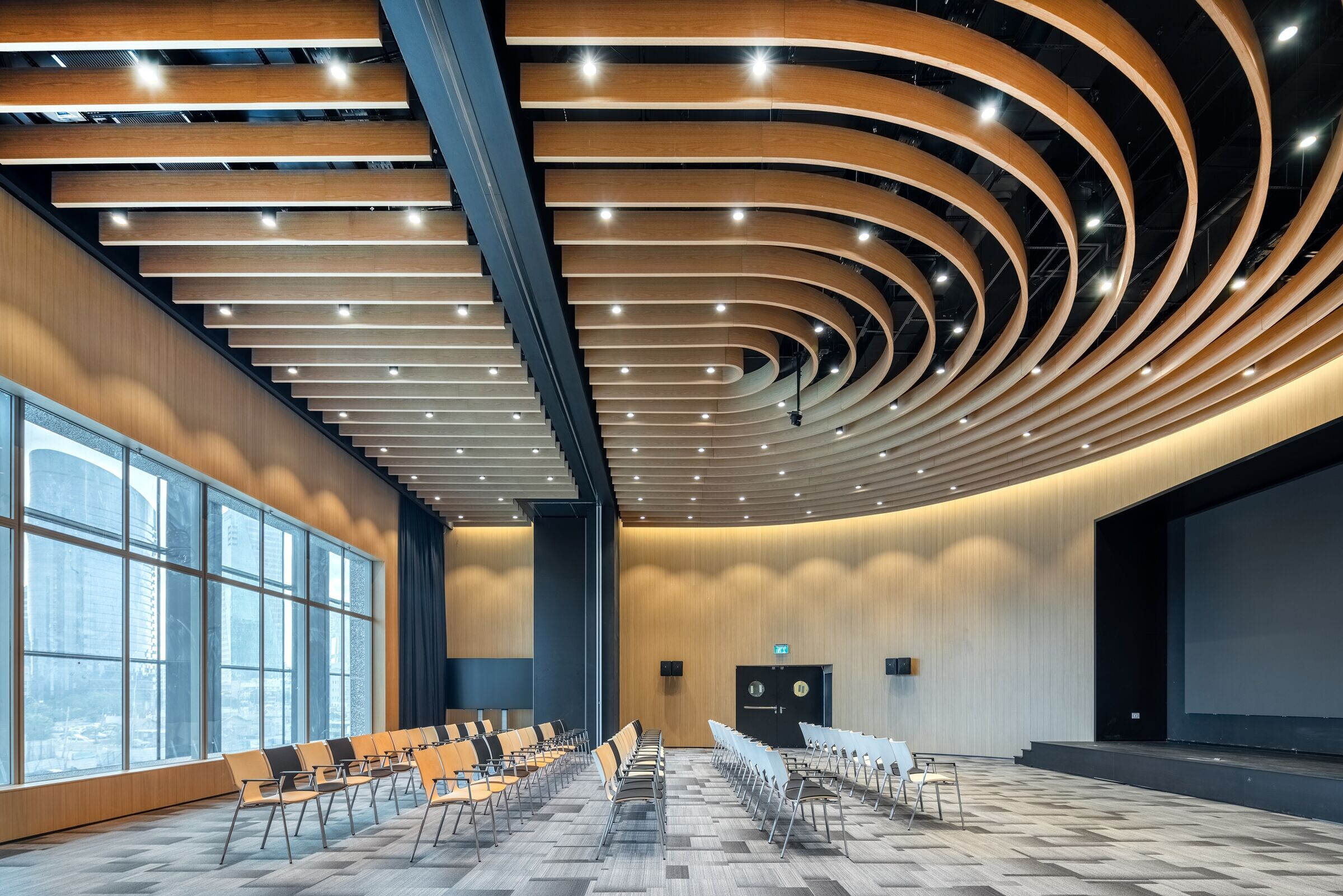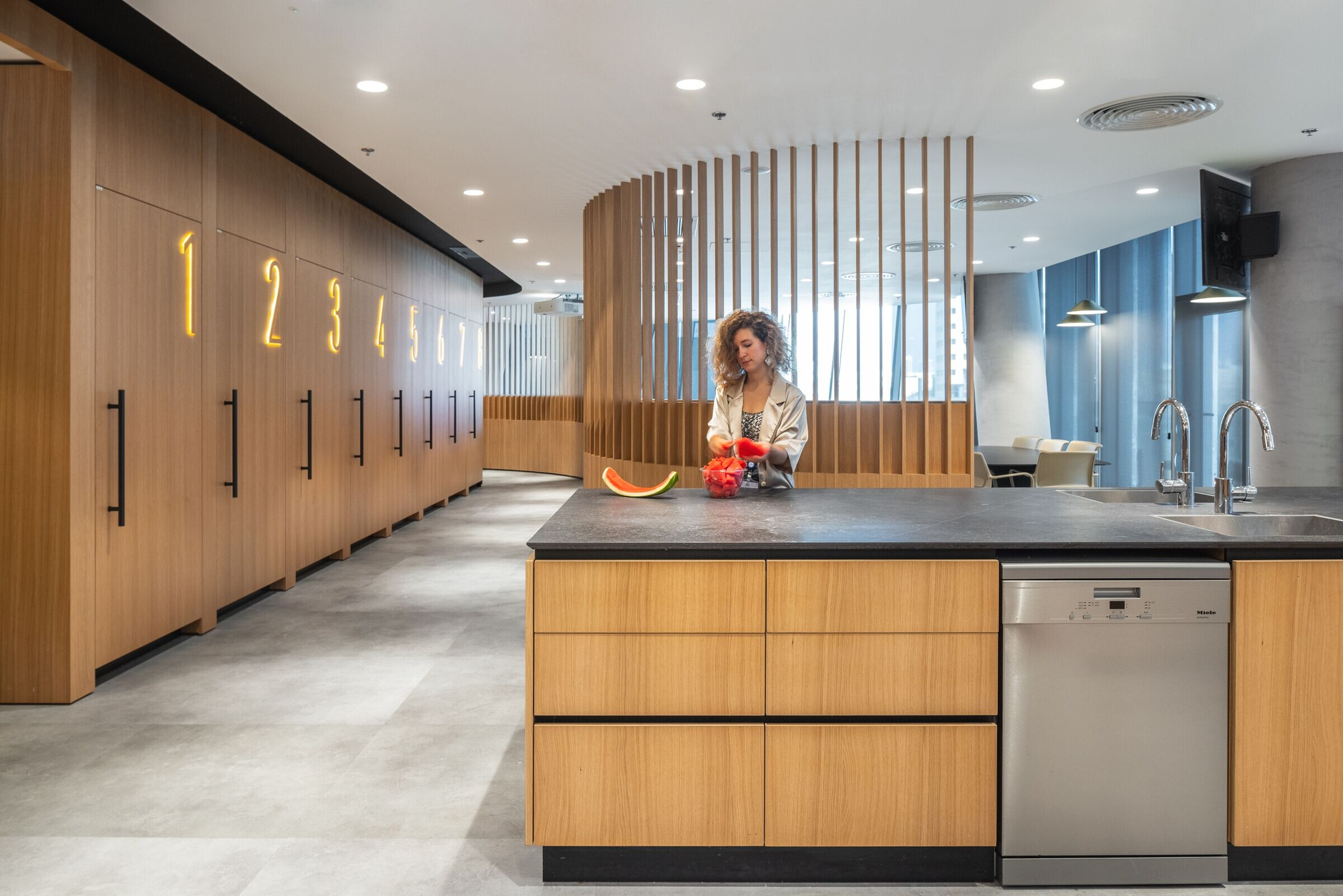 Team:
Client: Herzog Fox Neeman
Planning and design: Auerbach Halevy Architects
Constructor: Rom Geves
Photography: Uzi Porat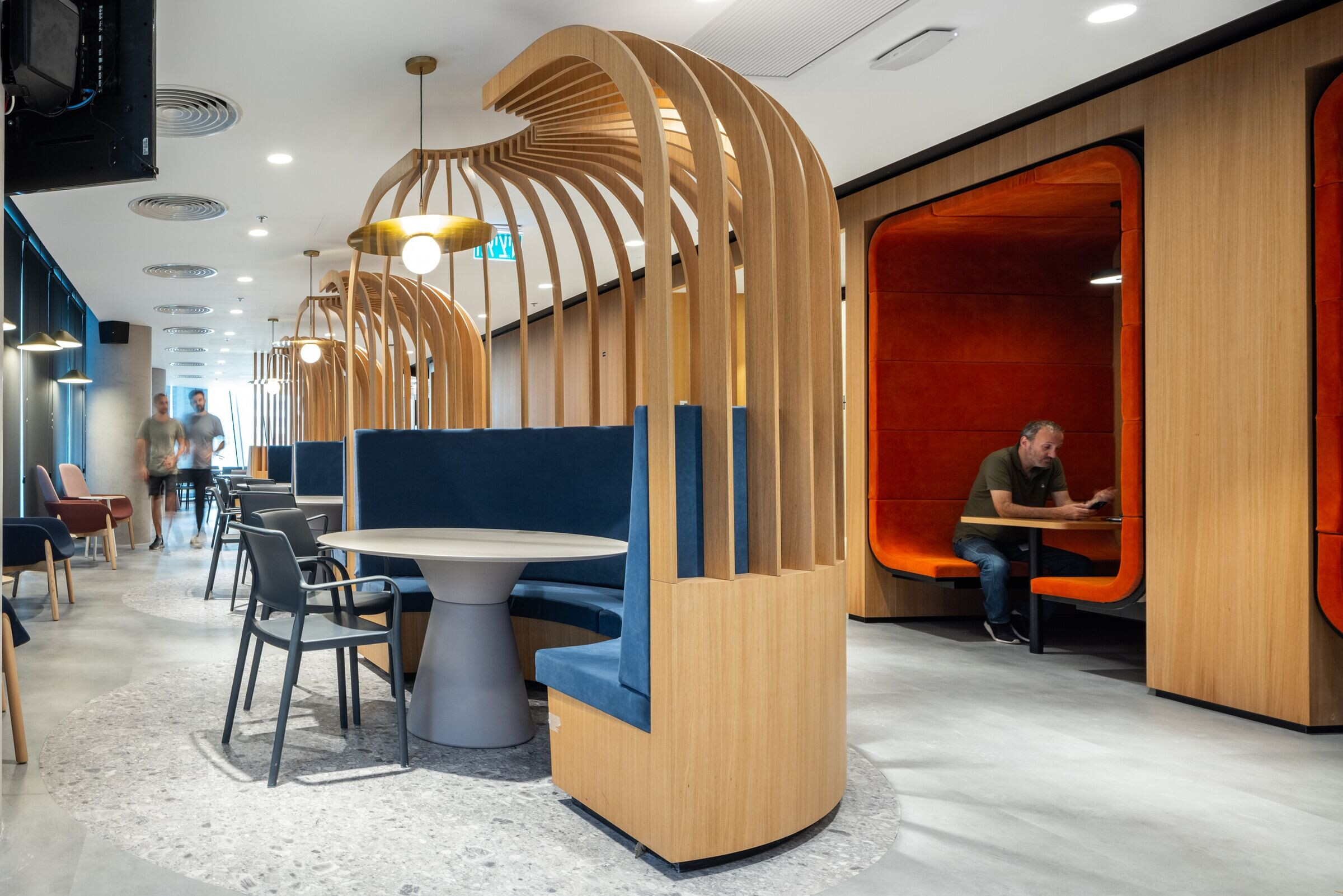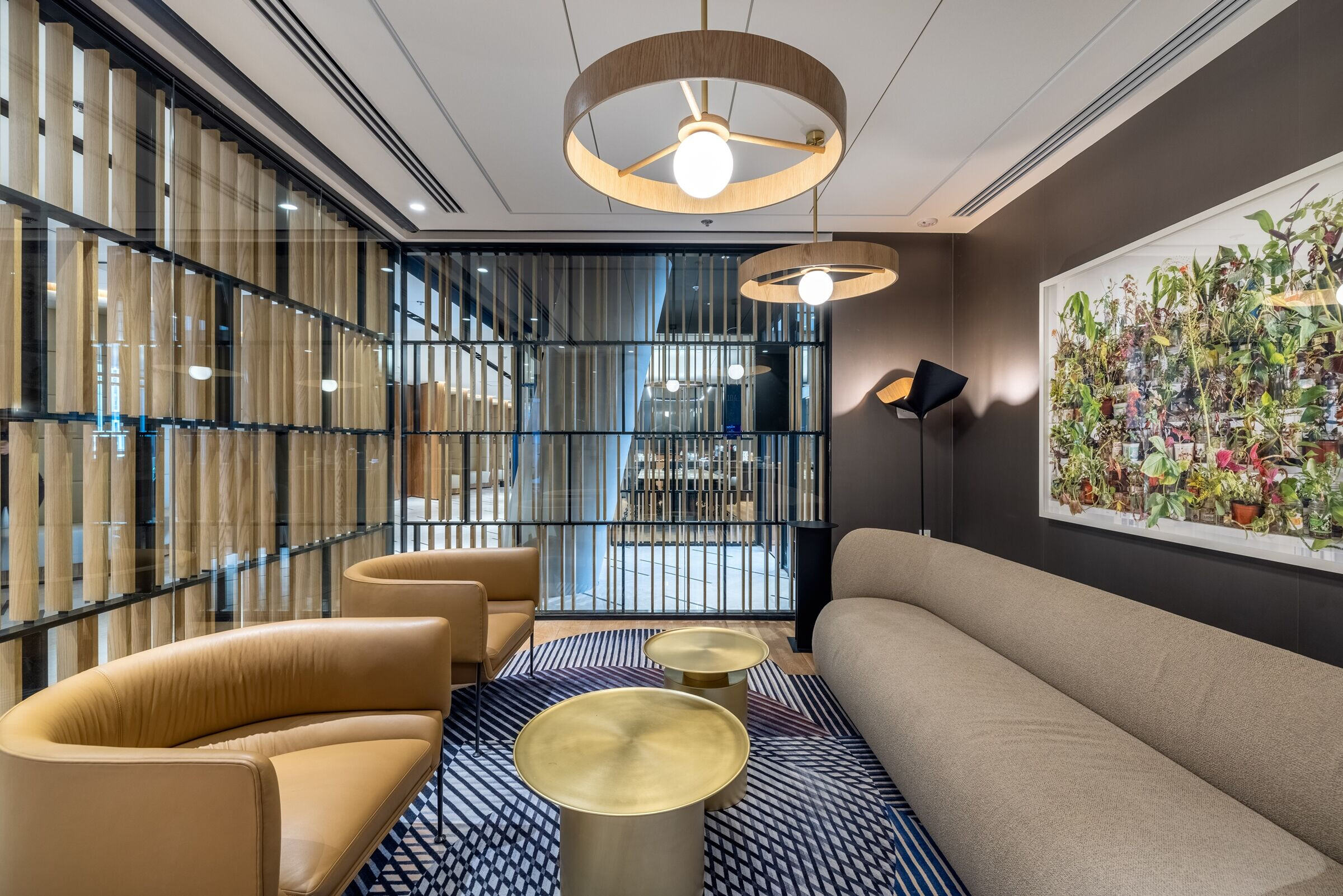 Materials Used:
Furniture: Teknion & Waxman
Craftsman carpentry: Galilee furniture & interetz
Interior Lighting: Karney Tchelet
Ceilings: Judea
Floor and ceiling partitions: Innovate